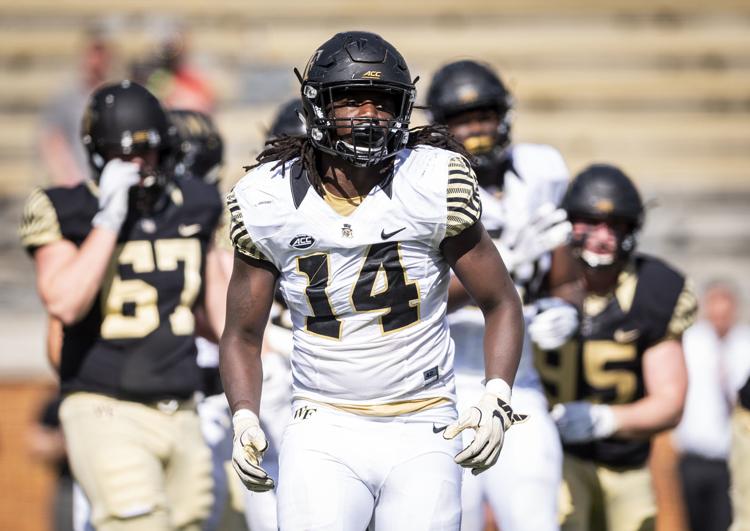 Maybe the most unpredictable position battle waging for the Deacons right now.
Ja'Corey Johns enjoyed a stellar first week of practice, but has been limited by an injury in the past week. In his stead, McCollum has stepped in and flashed the same speed off the edge that made him a spring standout.
Johns was able to suit up for the scrimmage and recorded one sack, while McCollum had four tackles (two of them for losses) and a sack.
In the endgame, if both are healthy, both will probably contribute for the Deacons. The position they're taking over hasn't featured a pass-rusher before under Clawson, so regardless of which one starts, they'll both bring a new dimension to the spot.