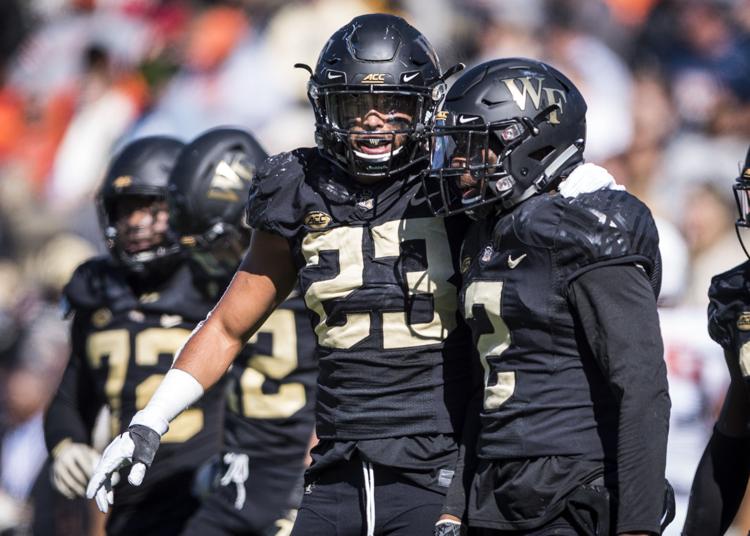 My picks:
Defensive linemen: Alton Robinson, Syracuse; Kendall Coleman, Syracuse; Jonathan Garvin, Miami; Marvin Wilson, FSU
Linebackers: Shaquille Quarterman, Miami; Isaiah Simmons, Clemson; Justin Strnad, Wake Forest
Cornerbacks: Bryce Hall, Virginia; Essang Bassey, Wake Forest
Safeties: Andre Cisco, Syracuse; Damar Hamlin, Pitt
Reasoning: The most-difficult position to pick on the entire team is defensive line. Xavier Thomas is probably going to be better than the four I have, but picking the others is based on what they've done already, not what I think their potential is. Quarterman and Simmons are obvious picks at linebacker, and Strnad recorded 105 tackles last season — his first as a starter. Cornerback is another tough position to pick because Hall is a no-brainer, and then there are three others that can easily land at the other spot. I picked Bassey because he had the second-most passes broken up last season and has been one of the league's best cornerbacks for the last two seasons.