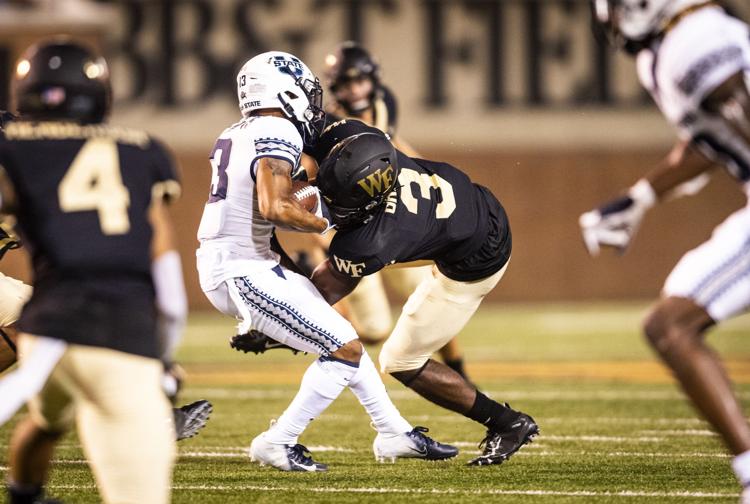 The 2016 season was an important one for Boogie Basham.
That was the defensive end's first season at Wake Forest, and he never played in a game. But he did plenty of maturing that season, which made him a suitable backup to Duke Ejiofor in 2017 and accelerated him to where he is now — Wake Forest's top pass-rusher with a sack in each of the first two games and a force to be reckoned with on the defensive line.
"You know, obviously, Boogie is becoming Boogie," Coach Dave Clawson said of his redshirt junior defensive end. "What we, in some ways, hoped we were going to get last year and we got in flashes, he's been that more consistently."
But Basham also has a front-row seat to see the development of the rest of the Deacons' defensive line, which features almost all players who are younger than he is. Two of them — defensive ends Ja'Corey Johns and Royce Francis — are redshirt freshmen who didn't play in a game last season (despite the new four-game redshirt rule).
"I feel like it'd be tougher to, you know, just come in like Royce and Ja'Corey," Basham said. "But I feel they matured a lot over their freshman year, it shows it, too."