Brandon Childress had a flat tire and needed help. Come on, who else would he call?
Even if Randolph Childress only has the use of one arm, the result of shoulder surgery a couple of months ago, Brandon called his father Saturday night. Randolph picked him up Sunday morning for a practice, and then headed to where the car was left.
Photos: Senior point guard Brandon Childress
Wake Forest's senior point guard said Monday that the experience with his father was "one of the greatest moments ever."
Randolph, an associate head coach at Wake Forest, tells it differently, and it didn't end Sunday afternoon.
"It probably was (a great experience) for him. But for me, he doesn't know, I literally could've killed him," Randolph said with an unflinching expression. "It made me question myself as a father. I'm like, have I failed him?! This is a damn tire, are you kidding me?! This kid — this isn't trigonometry, this is a tire!
"It took us two hours, probably, just to change the tire. It was funny to me. … We laughed about it afterwards. It ended up costing me a full tank of gas and he got it fixed because we put the spare on and got out of there."
There's a lot to unpack here. Brandon told his dad he could make it him, but he didn't and parked in front of a stranger's house. He parked the flat tire against a curb and next to a mailbox — there's a failure to communicate whether Brandon followed directions to park so that it could easily be towed, or whether Randolph said to park so they could easily get to the tire. It wasn't necessarily a flat tire — it was stripped and down to the rim, Randolph said.
Brandon was still driving with the spare by Wednesday, when Randolph told him, "if you don't get it done … you can't drive it."
So, he obliged his father's directive and got a new tire put on his Nissan Pathfinder.
And …
"So he takes it out and gets the tire fixed. Which, I paid for that. And he threw in an oil change while he was there," Randolph said.
There's a lesson learned here, though. Brandon's car in high school, the one he used when riding around with Harry Giles and Bam Adebayo, was Randolph's Lincoln Navigator — at least, until the engine was blown out.
Because it never had an oil change.
"I'm remembering all of this, trust me. It's going on the tab," Randolph said.
Father and son, Deacons legend and Deacons senior point guard, are going through these last few games closer than ever. It's after an evolution across four years, a growing bond that's certainly going to carry past whenever Wake Forest's season ends.
Before the conclusion, though, Brandon will play his final home game Saturday in the arena where his father's banner hangs from the rafters. The Childresses are the highest-scoring father-son duo in ACC history with 3,549 career points — 2,208 for Randolph, 1,341 for Brandon. They're the sixth father-son duo in Division I history to score at least 3,000 points at the same school.
Playing for dad means unique challenges — Coach Danny Manning, who played at Kansas with his father, Ed Manning, on the staff, is part of that club.
"I've said this to you guys man, many times: He gets the most-aggressive counseling on our team," Manning said. "He knows it's coming from a place of love and care. But nonetheless, you still have to process that message."
There's something first that needs to be understood. And maybe you already know this because of how accessible Randolph has been. It's something Randolph wants to be known, because it's the first thing he brings up when asked whether it's just "a Childress thing" to have the confidence to, oh, not-so-random situation here, drill a game-tying 3-pointer against Duke in the closing seconds when you're 0-for-10 from the field.
"I just don't believe in being passive … in the game of basketball. I always tell guys, if you're going to make a mistake, make it aggressive," Randolph said. "I'd rather be able to dial it back. Trying to turn you up — I don't do well around those types of young men."
That's a peak into what Brandon has been told, what he's been coached, to do.
And that's where most of his mistakes have been made.
"I got home late after the game (Tuesday night) and I saw his emotional interview on TV," Randolph said. "We talk about it privately, about it's just the expectations because of that name and what that name has done in this uniform.
"… I think other people hold him to that, and I think it's unfair to him. Completely unfair."
This isn't rocket science; it's just a universal paradox. The father wants better for his son and doesn't want him to hold himself against an impossible standard.
The son can't help but reach for it anyway.
"Running through that tunnel means a lot to me. He's always the last person that I talk to and shake hands with before I got back out there on the court," Brandon said. "I can't really explain how much I appreciate him.
"I just leave it all out there on the floor for him."
Brandon has missed two games in his Wake Forest career; one as a sophomore when he was in the concussion protocol, and one this year after suffering a foot injury in practice.
He's poured four years into Wake Forest's basketball program and enters Saturday's Senior Day game in the top 15 for career 3-pointers (179, eighth), assists (422, 10th) and steals (137, tied-13th), and he's 27th in points.
Tuesday saw Brandon grab something he's long reached for: A win against Duke. It just so happened that it came with some extraordinary heroics — the confidence to drill a game-tying 3-pointer after starting the game 0-for-10, and then 13 of his 17 points coming in the overtimes.
Brandon holds onto things, whether they're criticisms or memories. He eagerly volunteered earlier this week that he remembers his first shot in a game at the Joel came off of a steal and passing sequence with Keyshawn Woods.
Brandon made a 3-pointer in transition.
He was well aware that he'd never beaten Duke, that the first time he played the Blue Devils it was only a ridiculously efficient shooting performance from Luke Kennard that beat the Deacons and that his final-seconds shot last season at Cameron Indoor Stadium could've delivered a win.
He shoulders a heavy load, which is why the post-game interview with ACC Network's Katie George was so raw and emotional.
"He wants it so much. That gets him in trouble more than … not wanting it or being afraid of the moment. When that shot went in and we went into overtime, I knew he would get going. He wants that moment," Randolph said. "We're not always in those types of situations, but he wants it. He might not make the right play every time, but it's not because he's afraid."
It's a leap to say Brandon was afraid to change a tire — he just didn't know how. That's where the separation of father and son, player and coach has become such an important aspect for the Childress men.
"That right there was one of the greatest moments ever, because like, we spend so much time on the court," Brandon said. "I mean, we spend time (together) off the court, but we spend the majority of our time on the basketball floor.
"That time right there was just amazing to me because it was just like, man, we're not talking about basketball. We're trying to fix a car.
"You had to be there to understand how grateful I was … for him to be there."
Xavier Wake Forest basketball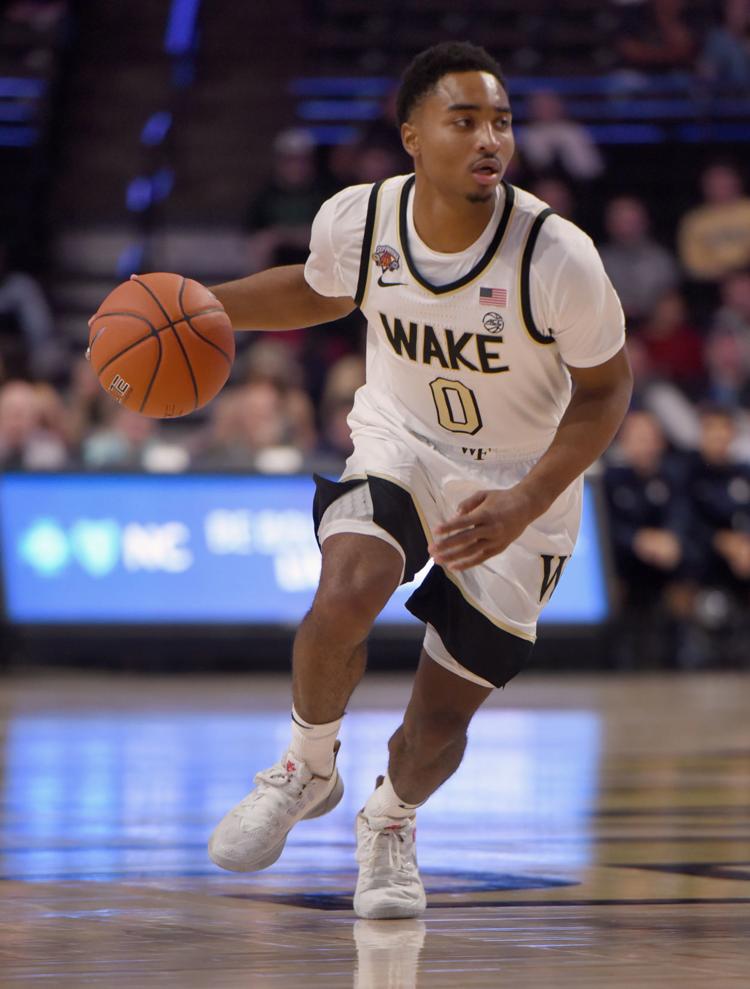 WakeBasketball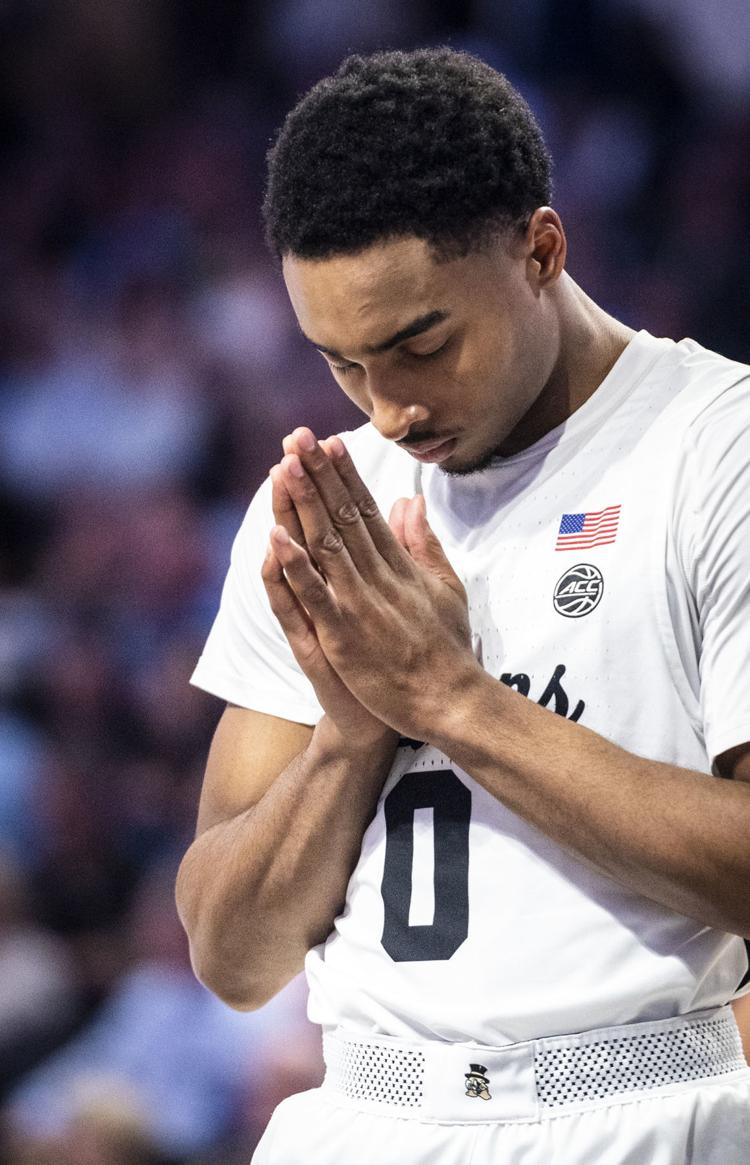 Xavier Wake Forest basketball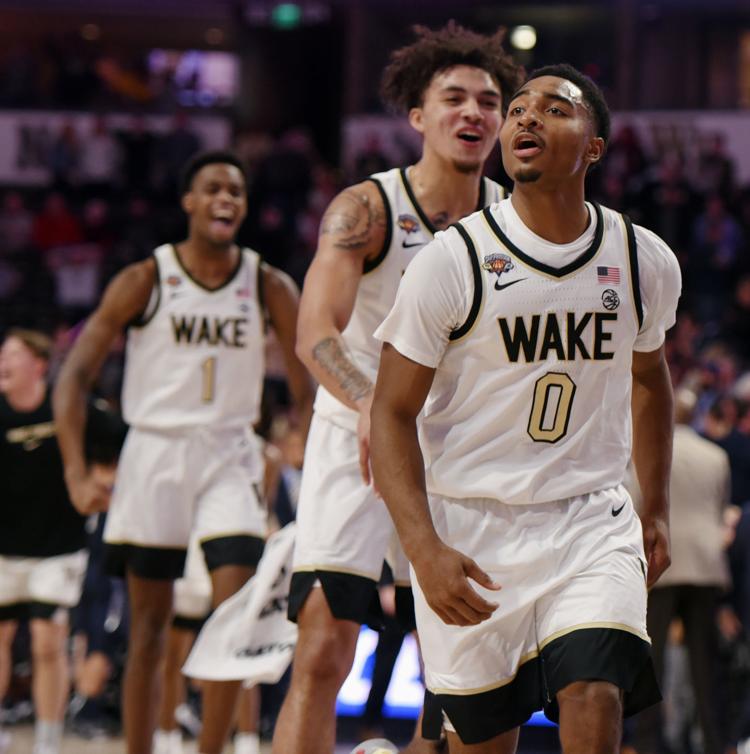 WakeBasketball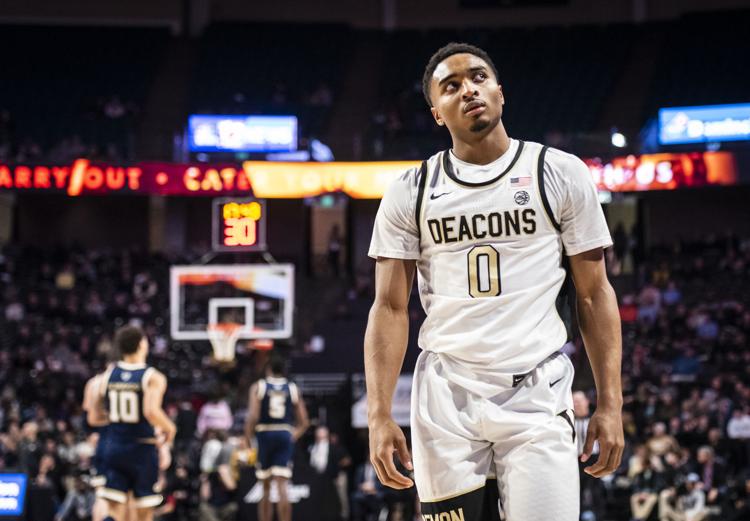 WakeBasketball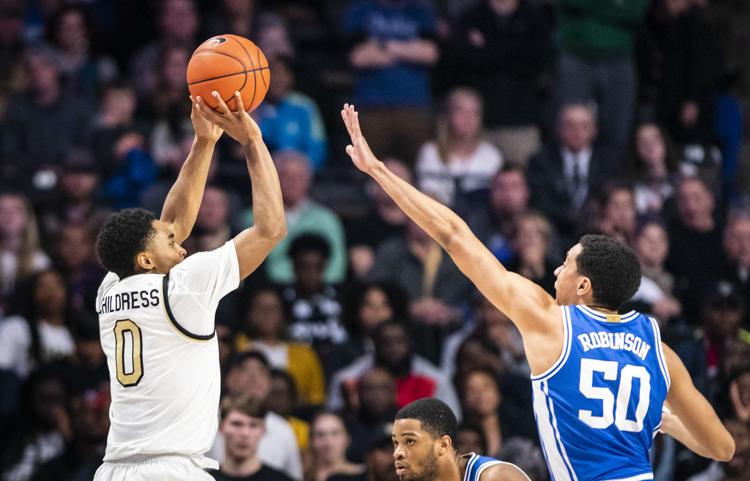 20160113w_spt_fcdboys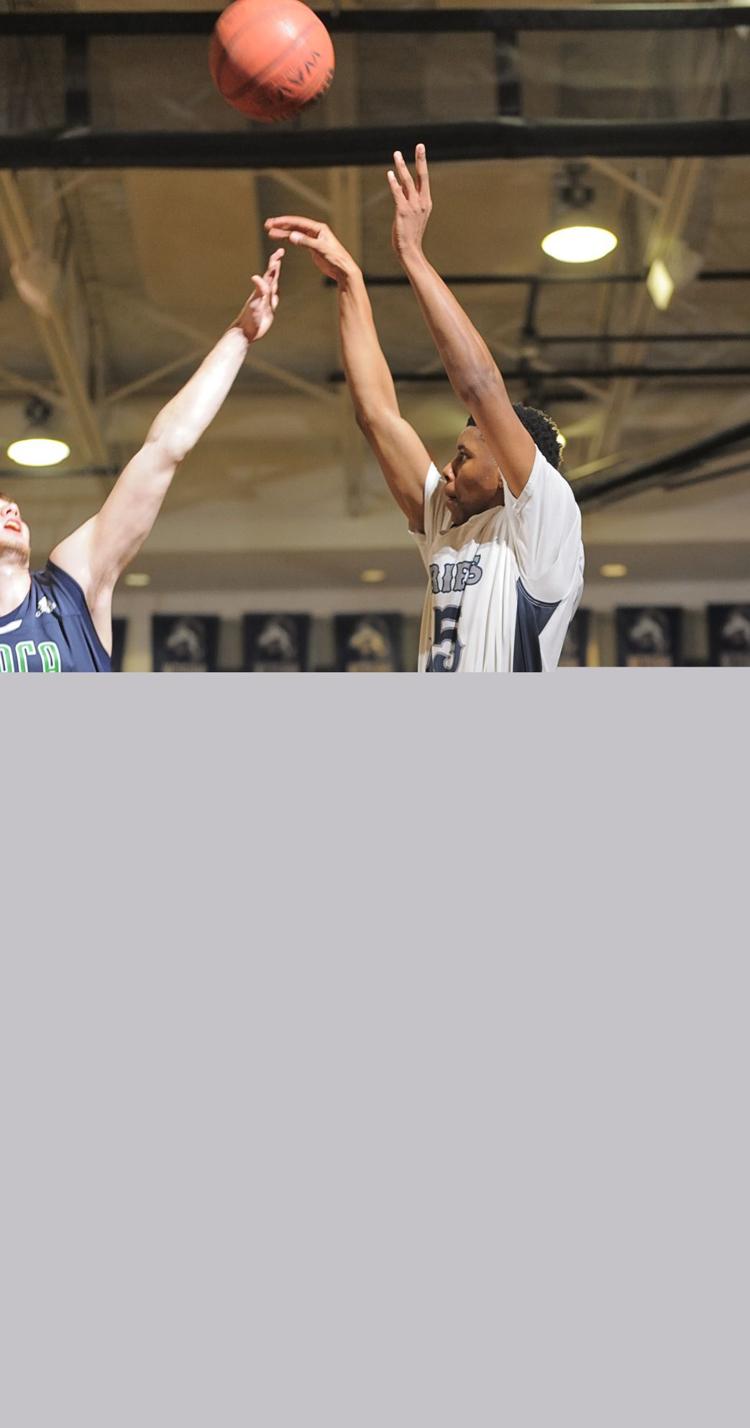 20180218w_spt_wakeanalysis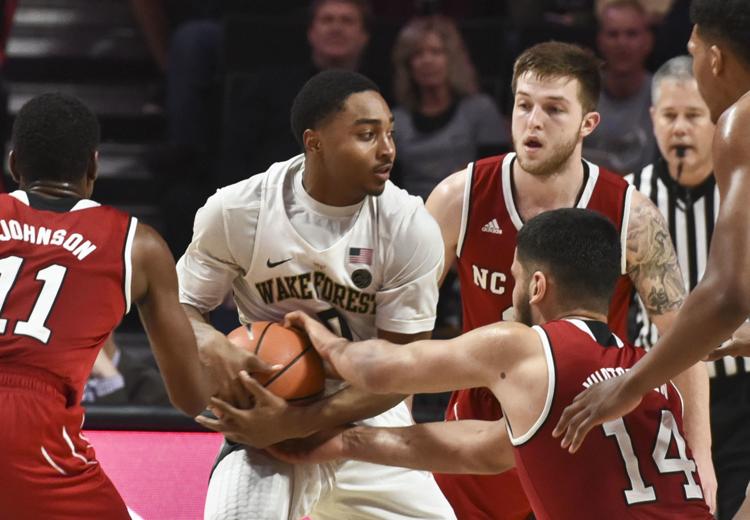 WFULSU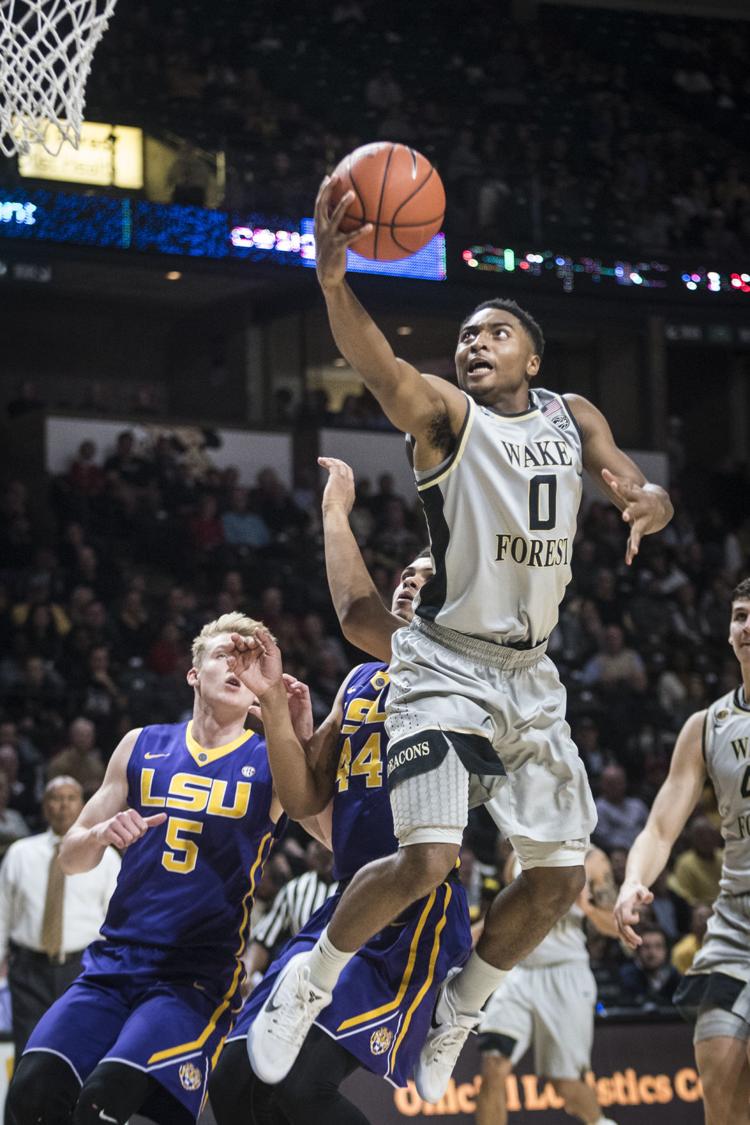 WFUArmyBB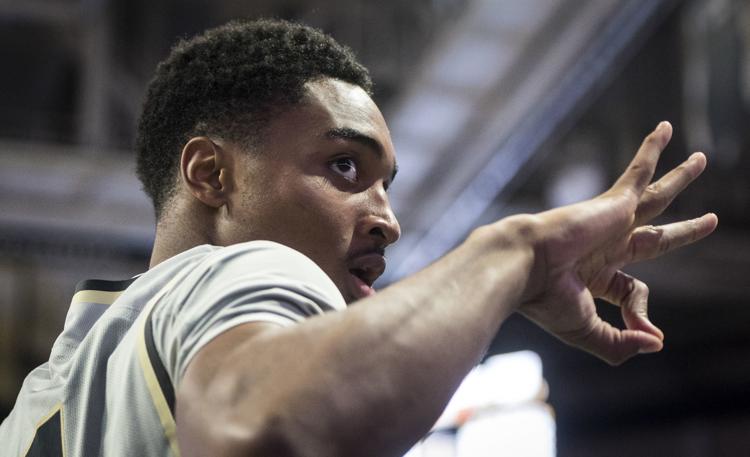 20180225w_spt_wakeanalysis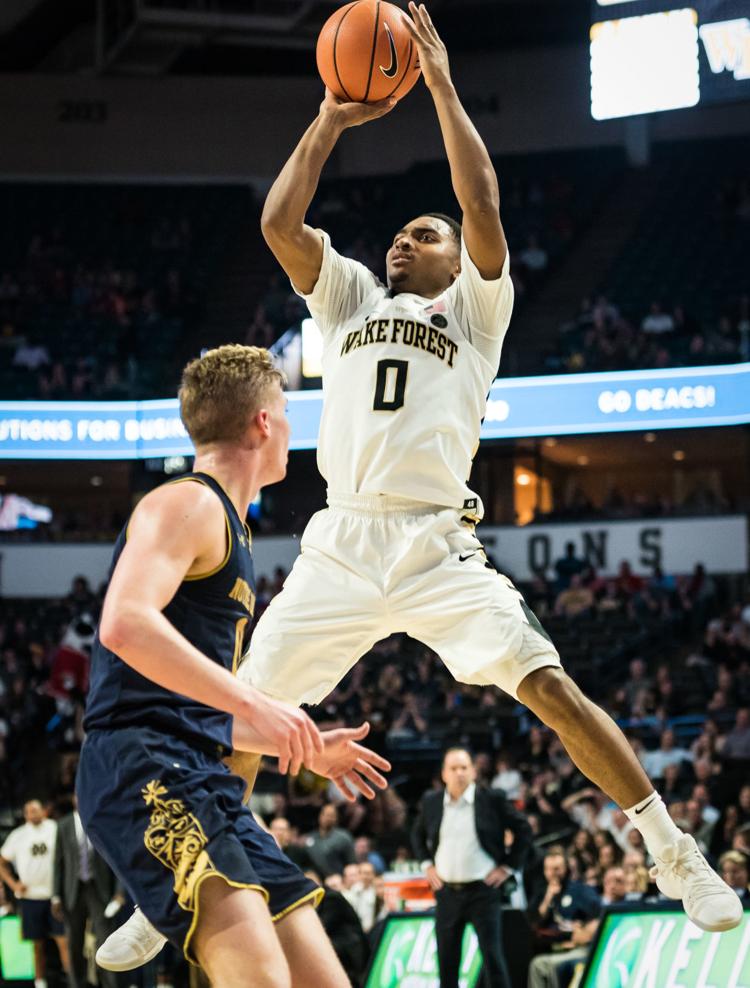 BKH BRANDON CHILDRESS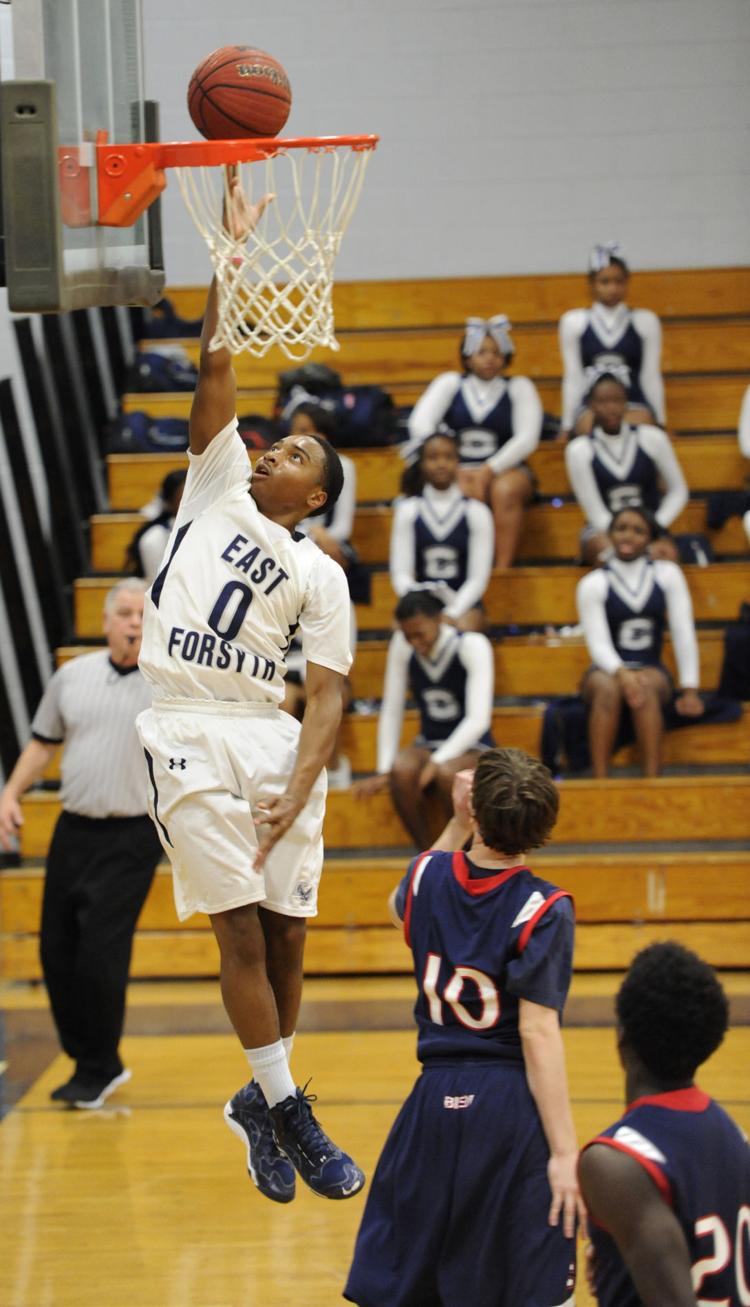 Wake Forest Syracuse Mens Basketball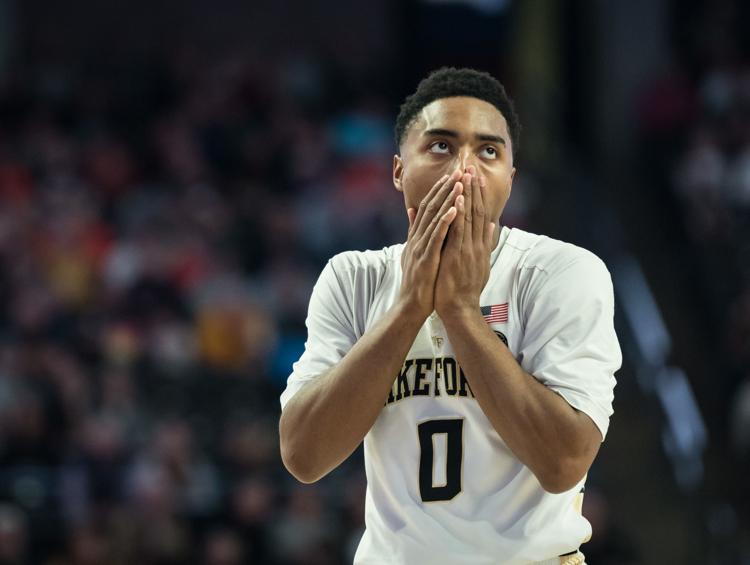 WFUBC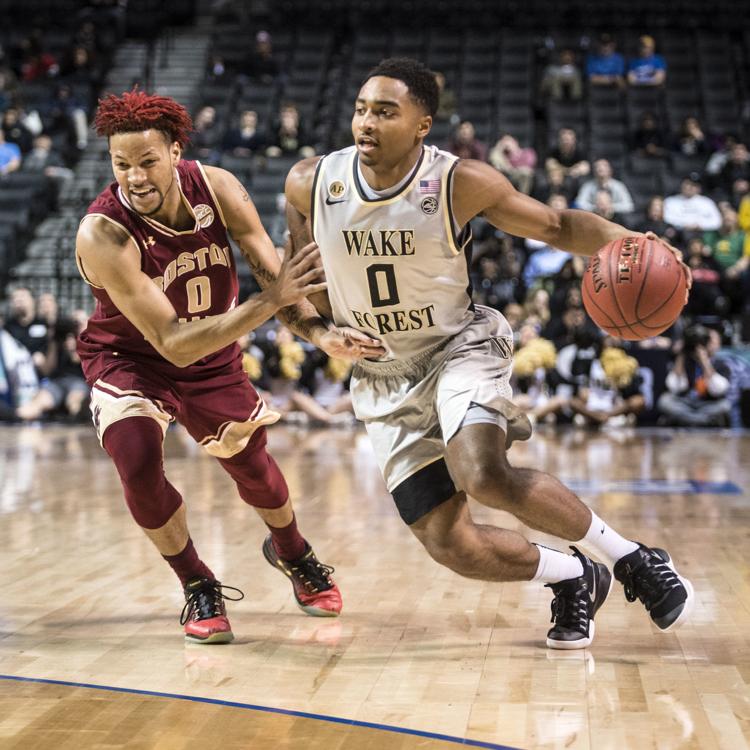 Wake Forest UNC Charlotte Men's Basketball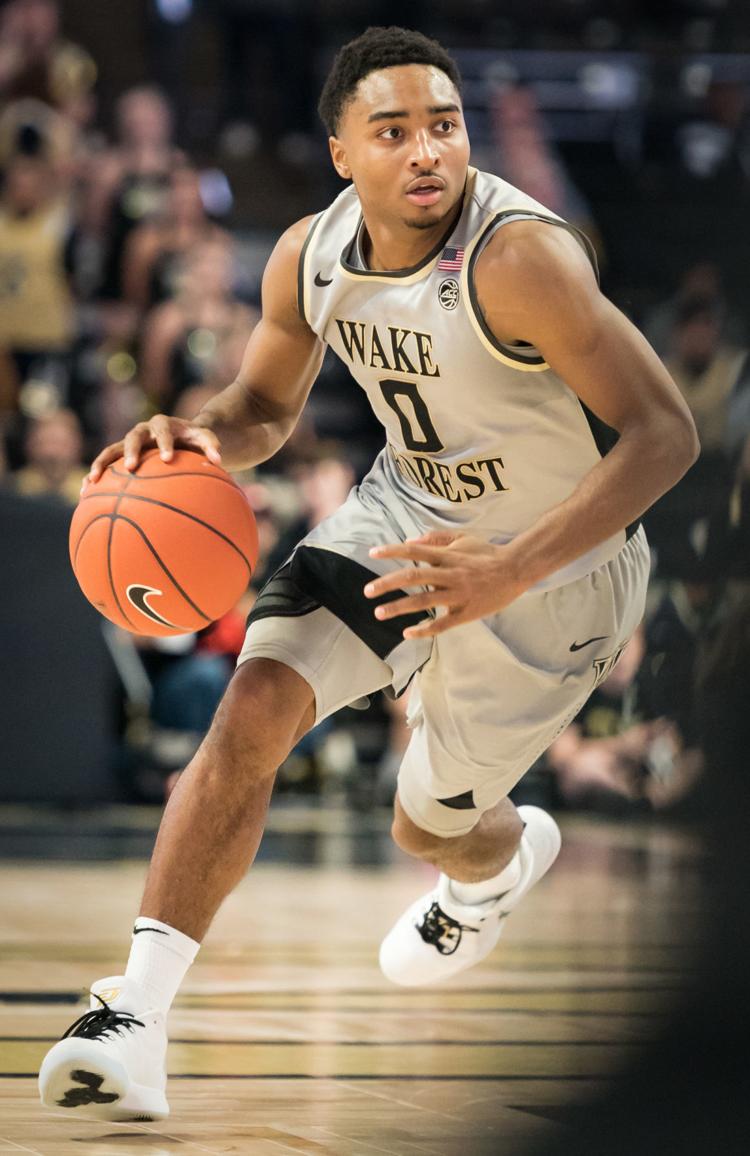 WFUMedia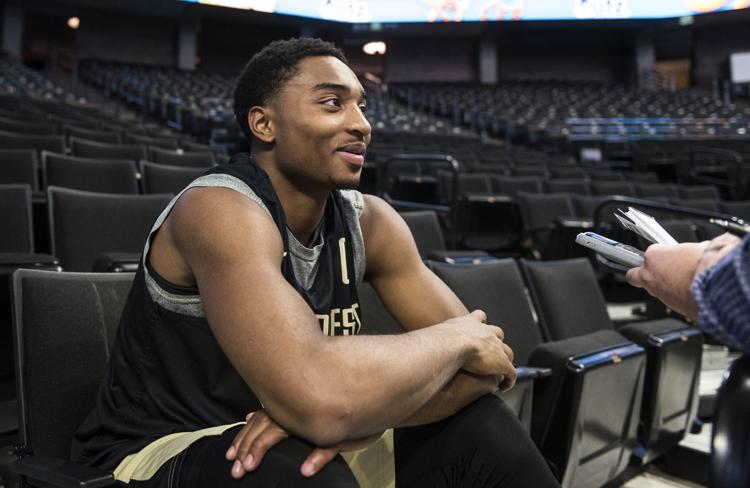 ACCWakePrac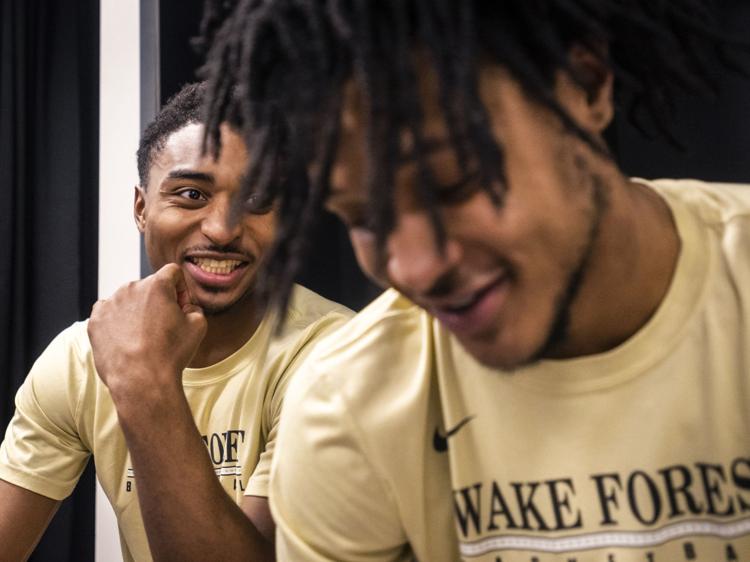 ACCWakePrac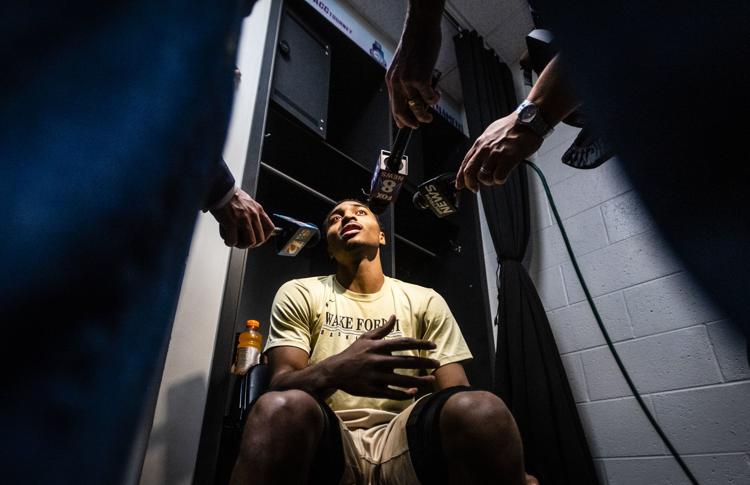 BKH BRANDON CHILDRESS