ACC football media days start Wednesday. Here are five Wake Forest storylines to follow as the 2019 season draws closer.
Charlotte's going to have a lot ... of cliché quotes in the next two days.
They'll spill forth from the Westin Charlotte, the site of the ACC's football media days. Spoiler alert: Every team is trying to get better one day at a time and nobody has enough depth.
Here are the top five story lines for Wake Forest approaching the event:
1. Two quarterbacks enter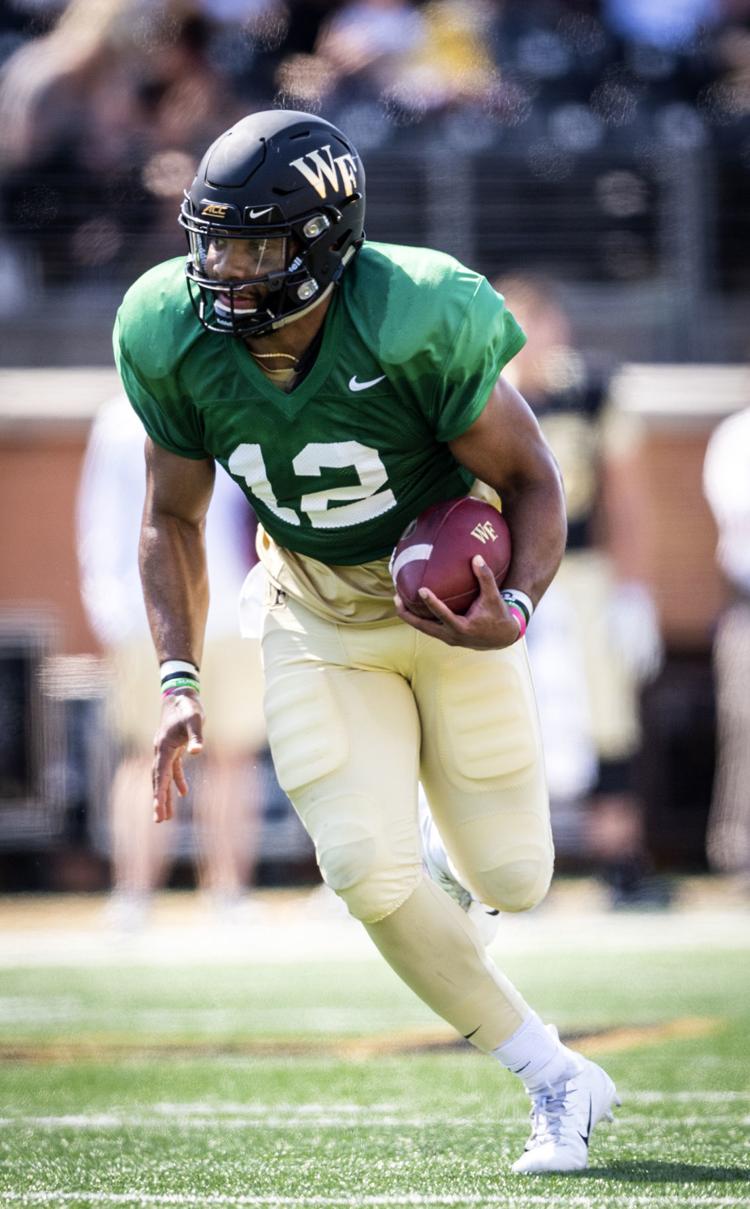 At some point, Coach Dave Clawson might hold a fall camp that doesn't have a quarterback battle.
It won't be this year.
Jamie Newman and Sam Hartman are two of the top returning quarterbacks in the ACC, and one of them will start the season opener against Utah State on Aug. 30.
They're the same competitors in a vastly different situation from a year ago, when Newman was an inexperienced redshirt sophomore and Hartman was a freshman who had enrolled for spring practices. Now Hartman has nine starts under his belt, throwing for 1,984 yards and 16 touchdowns before a season-ending injury against Syracuse. And Newman has four starts under his, which included wins at N.C. State, at Duke and against Memphis in the Birmingham Bowl.
2. Keep gaining momentum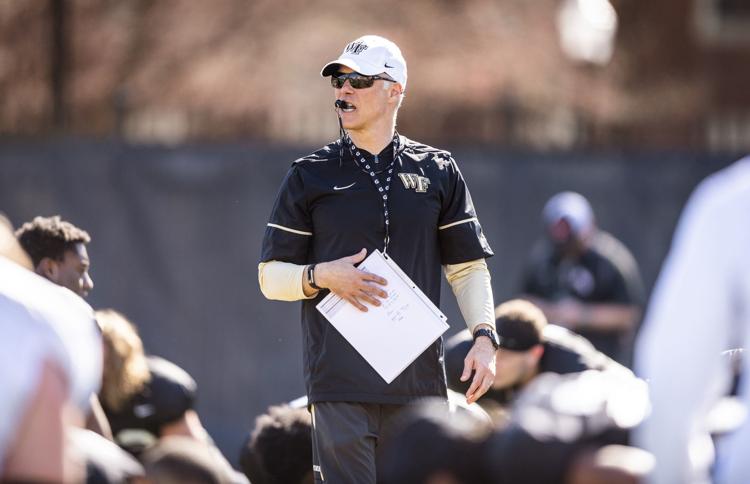 What do you do after winning three straight bowl games for the first time in program history?
Up the ante with a fourth-straight bowl win.
Last year at this event, Clawson was asked in a variety of ways the same question: How does he keep the arrow pointed upward at Wake Forest? Coming off the Military Bowl and Belk Bowl seasons, going from seven to eight wins, last season's seven-win season is, on paper, a decline.
It didn't feel that way, though, given the way the Deacons rallied through injuries in the second half of the season to win three ACC road games.
Now it becomes a matter of whether the Deacons can, with a cleaner bill of health, push the number higher in the wins column.
3. New-look defense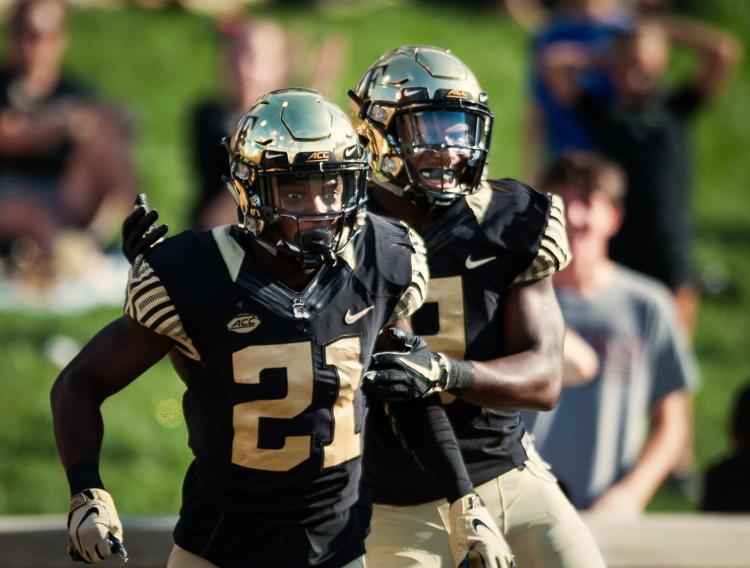 Wake Forest's defense features two All-ACC caliber players in cornerback Essang Bassey and linebacker Justin Strnad, a budding star in defensive end Boogie Basham, and a three-year starting cornerback opposite Bassey in Amari Henderson.
Those are the key pieces for defensive coordinator Lyle Hemphill to fit the Deacons into his mold.
Hemphill takes over in that role after splitting duties with Dave Cohen for the last nine games last season. Cohen is now the assistant head coach for defense along with being the defensive line coach, while Hemphill takes the coordinator title and will continue coaching safeties.
In the midst of the season, Wake Forest had to adjust on the fly with the coordinator shakeup. Now Hemphill has had the spring and summer to implement his schemes, which likely include more of a 4-2-5 look and the phasing out of the rover position.
4. Beef Boys reinforcements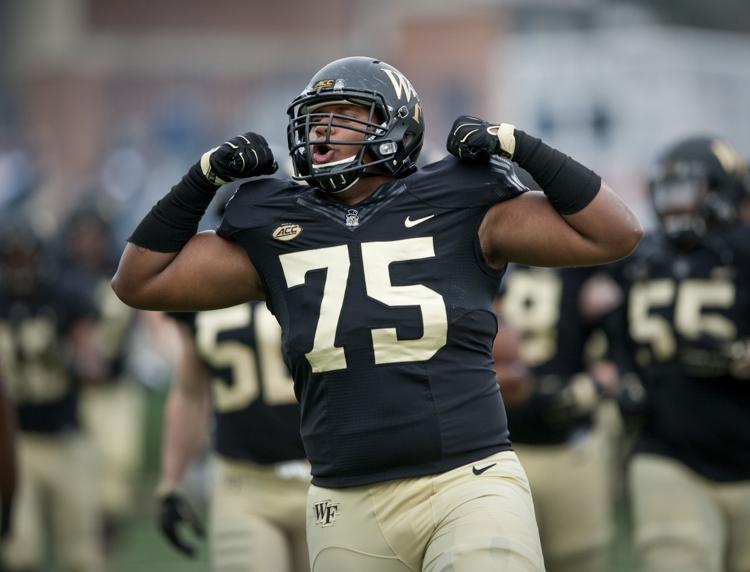 When Phil Haynes, Ryan Anderson and Patrick Osterhage played their final snap in the Birmingham Bowl — Newman's game-winning touchdown plunge in the final minute — it marked the end of an era.
Gone are three offensive linemen who entered in Clawson's first class at Wake Forest, who anchored the middle of the offensive line and who embodied the developmental culture of the program.
Their replacements have big shoes to fill.
Justin Herron is the fourth member of that crew and the silver lining of his season-ending injury last year is that he returns to the Deacons at left tackle. Redshirt senior Jake Benzinger slides back to right tackle, giving the Deacons a starting tackle duo that's combined for 65 starts. Nathan Gilliam, also a fifth-year senior, figures to start at right guard.
So it leaves two spots, left guard and center, for the Deacons to fill. Spring practices ended with Zach Tom as the clear leader to start at center; that's where he filled in last year, too. Sean Maginn, Je'Vionte' Nash and Loic Ngassam Nya are candidates to replace Haynes at left guard, but it's likely to be a fluid competition throughout fall camp.
5. Safeties could be key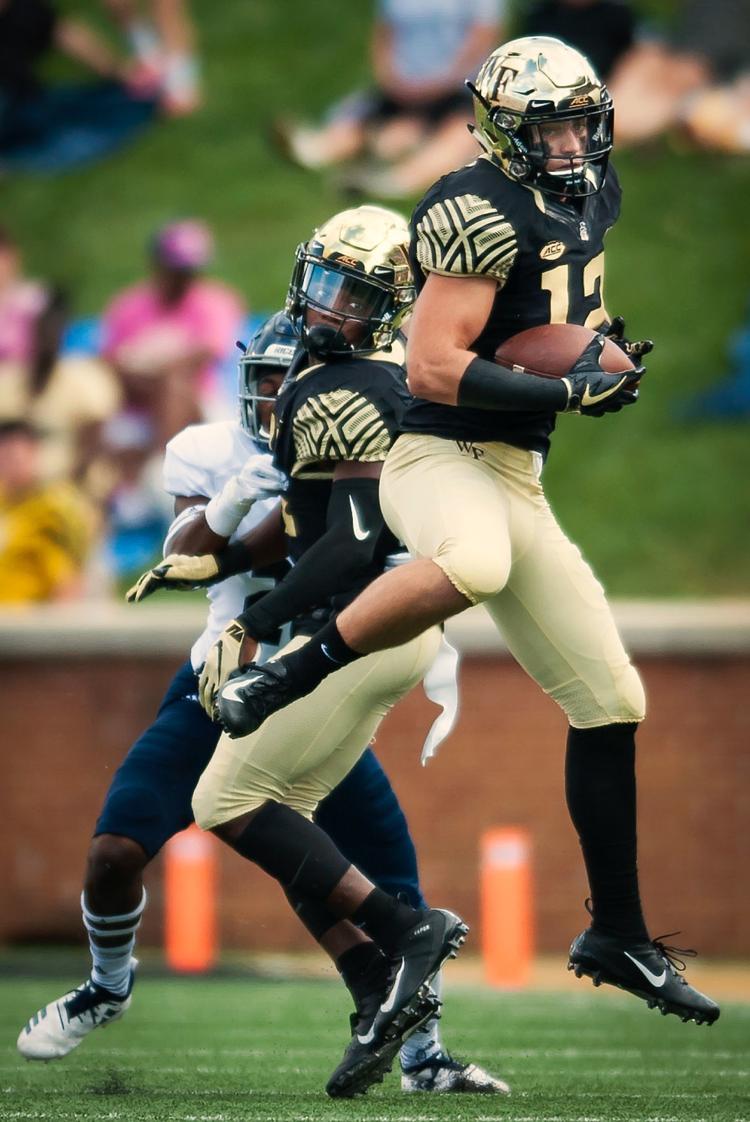 By the end of the spring, Wake Forest's defensive backfield had been whittled down to two healthy scholarship safeties — not exactly ideal for a defense that figures, under Hemphill, to roll out packages with three and four safeties on the field at a time.
The position is set for an influx of health, though, as Coby Davis, Nasir Greer and Zion Keith are expected to join Luke Masterson and Traveon Redd in competing for snaps. Ja'Cquez Williams could also factor in — if he's not in the mix at linebacker.
Having a couple of senior cornerbacks in Bassey and Henderson, plus junior Ja'Sir Taylor's consistent play in the spring, could give the Deacons plenty of options for the back end of its defense.