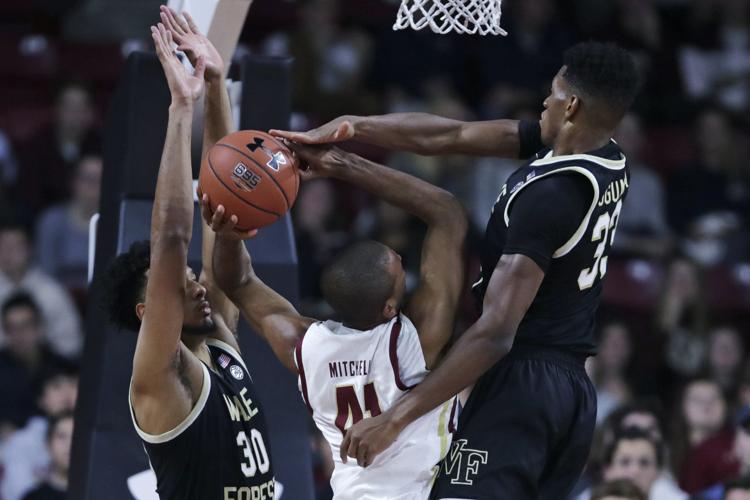 One of the first players Manning brought off the bench was freshman forward Ody Oguama, and he provided an instant spark with two early buckets. He finished with 10 points and seven rebounds, the 6-9, 205-pounder from Raleigh living up to his billing as an active big man with a non-stop motor.
"I thought for a young man playing his very first college game, ACC play, get 10 and seven, missed two shots in six attempts and have a presence — I thought he was outstanding," Manning said.
Oguama played 22 minutes, while starting forward Olivier Sarr played 19 minutes and had four points, five rebounds and four turnovers.