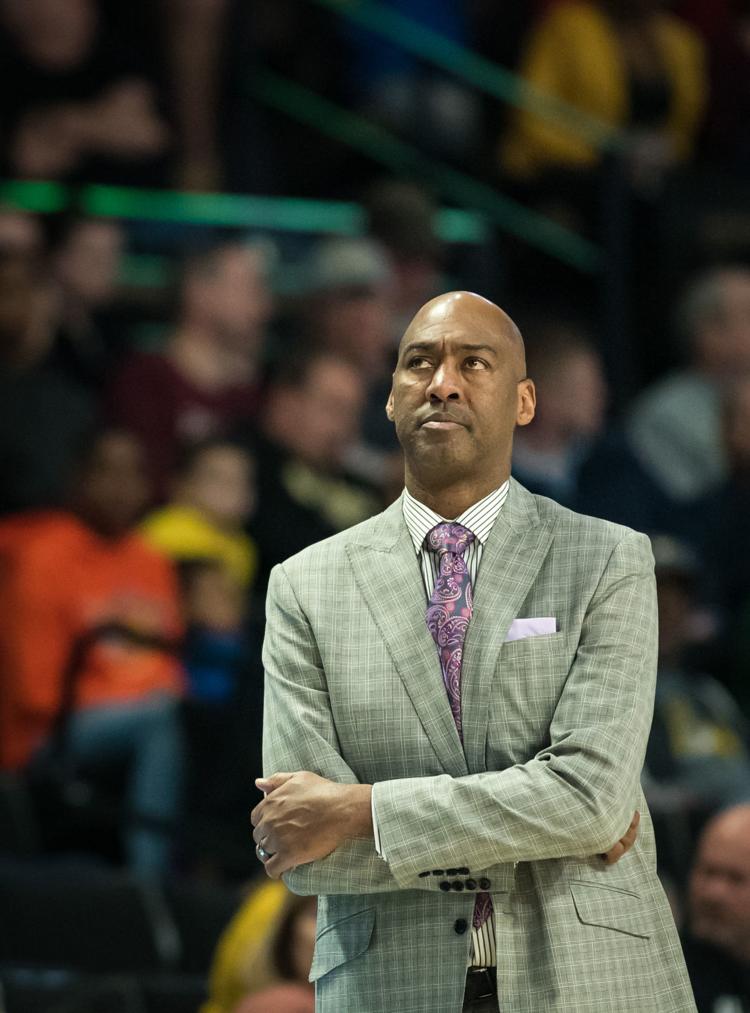 As losses piled up on Wake Forest during the 2018-19 season, the Deacons formed a closer bond, senior guard Andrien White said Tuesday.
"A lot of times when you hit hard times, lose a few games and things aren't going well, guys get in slumps and things like that, guys start to go away from each other," White said at the ACC's preseason media day. "This team really started to come together, which is a big step."
That's the opposite of what happened in the previous season — both held the same 11-20 record — and now the Deacons' chemistry is even better, Coach Danny Manning said.
"I think last year's team was closer than the team the year before that. I think this year's team is closer than last year's team. You get that when you have older players," Manning said. "This is probably one of the closer teams that we've ever had in terms of all these guys being on the same page and united."
Manning and the Deacons bring in a four-player freshman class, but he said this will be the first time in "some time" that he won't have to throw a freshman "to the fire and depend on them night in and night out."