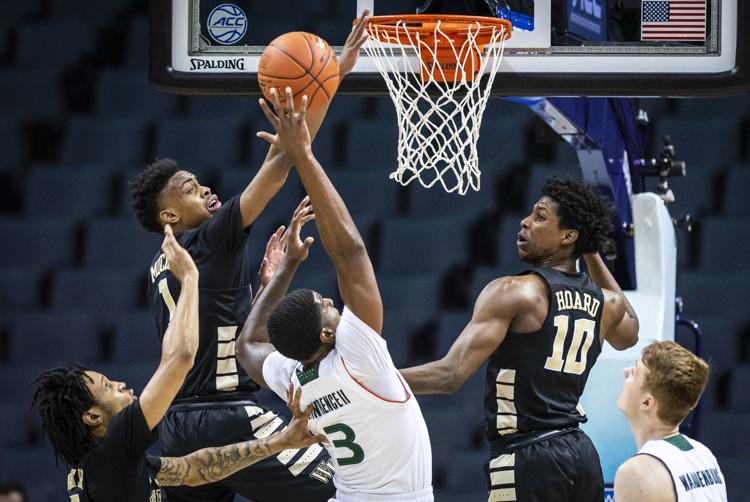 Rex Walters stopped short at an unofficial "defensive coordinator" title for his role with Wake Forest's men's basketball team.
But the new Deacons associate head coach certainly has a defined focus as he joins the team.
"We're still talking through it, working through it and how we're going to — (Coach) Danny (Manning) has been and is committed to more rim protection, paint protection, and then working on our closeouts," Walters said. "Right now, my job is really simple: Make a lot of suggestions and hope they're really good ones."
Walters joined the staff last month, filling the vacancy that opened with the resignation of Jamill Jones. Walters spent this past season at Nevada, helping the Wolf Pack to a 29-5 record. In the two previous seasons, Walters worked in the professional ranks — first as head coach of the Grand Rapids Drive in the G-League in 2016-17 and then as an assistant coach on Coach Stan Van Gundy's staff with the Detroit Pistons.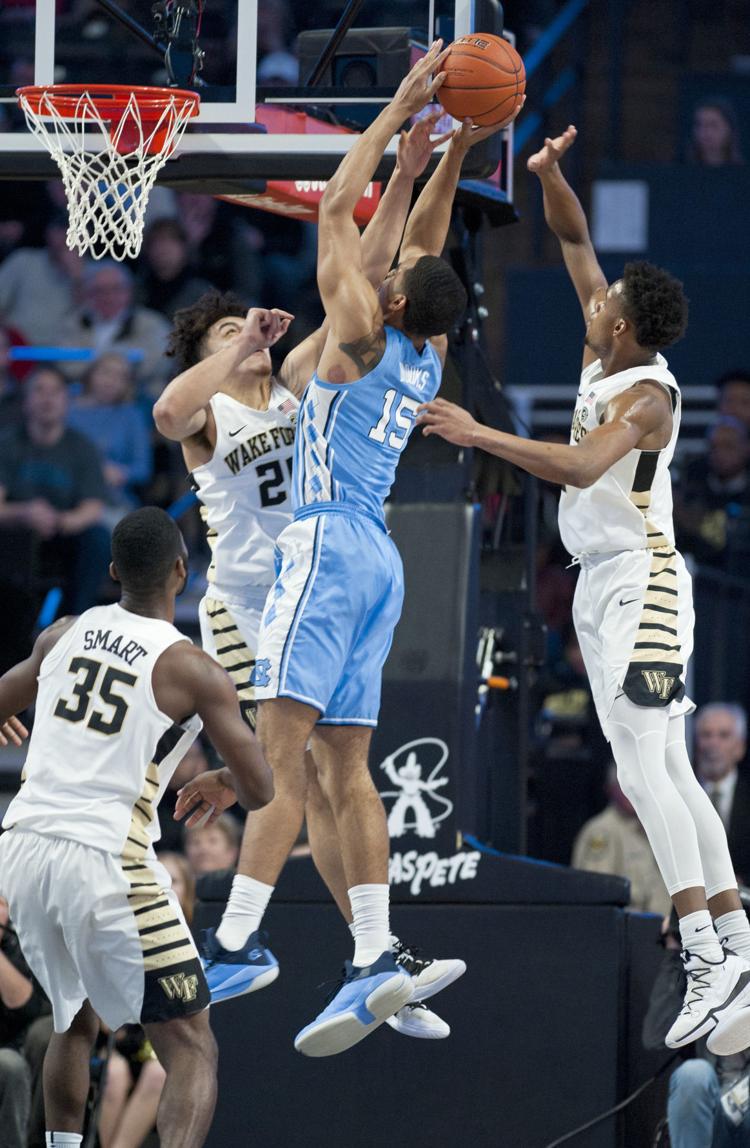 Nevada was ranked 108th in the country for defensive efficiency, per KenPom, in the season before Walters joined the staff — when the Wolf Pack reached the Sweet 16. Last season, that mark improved to 35th nationally — though it also ended with a first-round loss against Florida in the NCAA Tournament.
"I'm not the kind of guy that's going to make a suggestion unless I've really looked at it and really thought about it, and then Danny has to make a decision on how he wants to play," Walters said. "But I think he is really more committed to being more pulled in, more about paint protection, really working on our closeouts, our pick-and-roll coverages, and I probably send him a lot of ideas.
"I wouldn't say defensive coordinator, but I will lean and hone in more on that than I will on the offensive side."
The appearance of defensive strategists on college basketball coaching staffs seem more rare than in the NBA, but they can have a significant impact. Perhaps the best recent example is Luke Yaklich, who helped transform Michigan into a defensive power in the past two seasons and has since left for Texas.
In the news release that announced Walters' hiring, Manning said Walters is "a great X-and-Os coach" and that "the impact he made at Nevada last season, especially on the defensive side of the ball, was phenomenal."
Such an impact is needed at Wake Forest.
The Deacons ranked 186th in defensive efficiency last season, the worst in any of Manning's five seasons in Winston-Salem. The best of those was 125th, which came in Manning's first season.
"Danny has really talked about it too, defensively we've got to be a lot better," Walters said. "I think the first part of it is transition defense. Transition defense starts with really good offense, and our offense wasn't great either. … We talk about transition defense, pulling in, protecting the rim, the paint, and then chasing guys off the 3-point line.
"And then from there, our set defense. Our set defense has got to be good enough where we're still eliminating those three things, but we're doing it over a 30-second shot clock."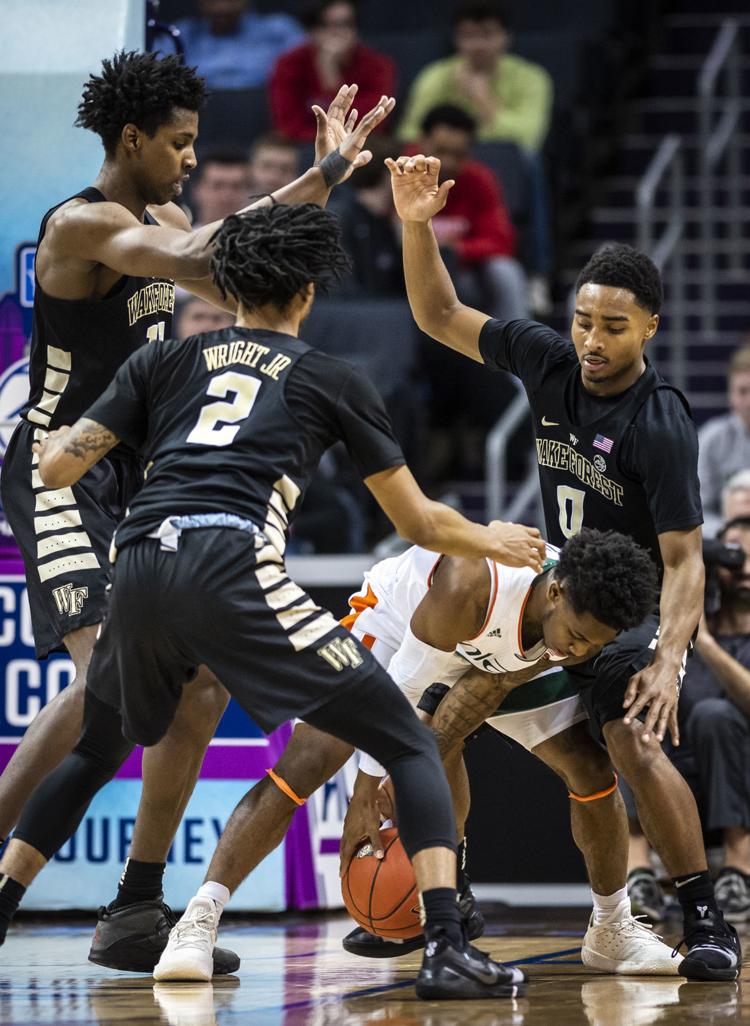 The positive about that, for Walters, is that in his first few weeks working with the Deacons he's seen a desire to improve from the players.
"I was kinda shocked that they were this positive. They really want to work; they're very coachable. Usually when you have an 11-win season (you think) they must be some jerks," Walters said. "They're not, so that's kind of cool."