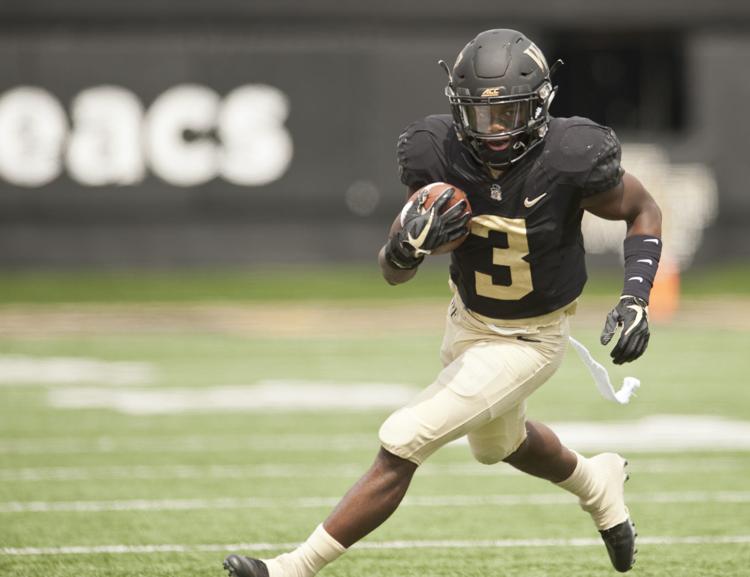 Is everybody here familiar with the Twitter account @OldTakesExposed?
A brief primer is that it's an account run by a Florida lawyer that points out the most egregious sports predictions made — and there's no shortage of them on Twitter. The handle is above, and the official name on the account is "Freezing Cold Takes." Proclamations of games being over, and then watching epic comebacks? Old Takes is on it. Declarations or guarantees that go comically awry? You might see yourself on Old Takes.
For a recent example: Monday night's NBA Finals game, when Kevin Durant hobbled off the court and the Raptors blew a six-point lead in the final minutes, was a busy night for Old Takes.
The point here is that there could be a sister account created to point out how wrong recruiting rankings have been when it comes to Wake Forest's football program.
Granted, that could probably be said for any football program in the country. Recruiting rankings are far from an exact science. In some cases (see Dortch, Greg), players with lower recruiting rankings and grades can churn that into fuel for their ascents as top players — and might not otherwise have such motivations if they were given loftier rankings.
But under Coach Dave Clawson at Wake Forest, it's almost clockwork to see which recruits are going to turn out to be impact players. And it's rarely the ones at the top of the rankings.
The best example, but hardly the only one, is Wake Forest's Class of 2015 recruiting page on 247sports.com, and to specifically look at the top five players and compare them to players ranked No. 14-18.
The top five players were: quarterback Kyle Kearns, cornerback Dionte Austin, tight end Bowman Archibald, running back Rocky Reid and wide receiver Steve Claude. The only one who will end his career at Wake Forest is Claude, a redshirt senior this season. Kearns was dismissed, Archibald was at Wake Forest for one semester and Austin and Reid transferred.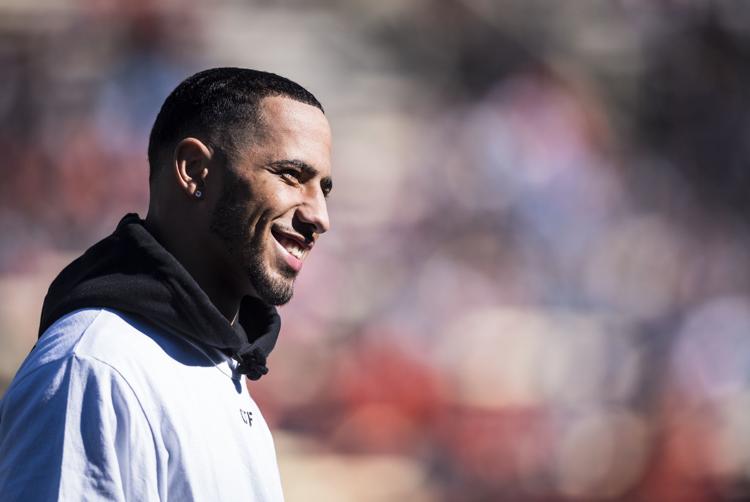 The Nos. 14-18 players were: safety Amari Henderson, athlete Chuck Wade Jr., linebacker Justin Strnad, safety Jessie Bates III and wide receiver Alex Bachman. Henderson and Strnad will be fifth-year seniors and leaders of the Deacons' defense this season. Wade started at receiver and safety in his career, while Bachman was responsible for some of the most-clutch plays in Wake Forest's season last year.
Which leaves Bates, who was only on the NFL's All-Rookie team last year.
Other classes have similar, but not as obvious, reasons to be skeptical of recruiting rankings. In the Class of 2016, one of the top 14 players will enter next season as a guaranteed starter (running back Cade Carney). The 15th-ranked player is Essang Bassey, one of the best cornerbacks in the ACC, and the 16th-ranked player is Boogie Basham, Wake Forest's top defensive lineman.
Scroll down to see Dortch, an undersized two-star receiver who was an All-America selection this past season.
To look at Bachman is to look at a player whose measurables say he never should have been a Power 5 receiver.
To look at Bachman is to look at a player whose immeasurables say he absolutely should have been a Power 5 receiver.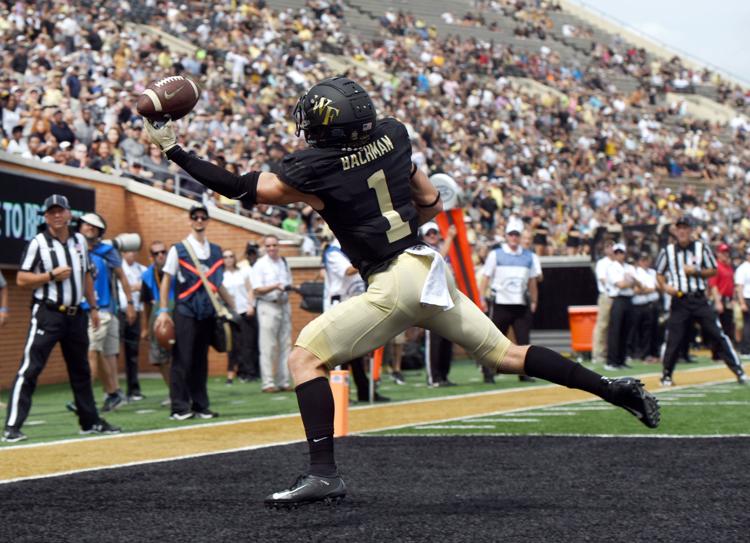 Recruiting rankings and grades are fun gauges to see where schools' classes measure against others. But their algorithms neglect too much when it comes to football, especially when it comes to Wake Forest's football program. There's an inherent flaw in individualized rankings for a sport that requires players to work as a cohesive 11-man unit.
The evidence is seen at BB&T Field every fall.
East Forsyth's Ahmani Marshall verbally committed to Wake Forest on June 1. He's a 6-1, 207-pound running back who said he runs the 40-yard dash in the 4.5-second range. The Eagles went undefeated last season en route to a Class 4-A state championship with Marshall as the leading rusher, to the tune of 1,134 yards and 20 touchdowns on 153 carries (7.4 yards per carry). He'll enroll at Wake Forest in January and wants to weigh in somewhere around 215-220 by the time he's a Deacon.
To me, that means Marshall has the size and ability to quickly carve out a role at Wake Forest. The last step for running backs to earn playing time in the Deacons' offense is to be a pass blocker, and if Marshall can master that, he's likely to play early.
Marshall is a consensus three-star recruit. He's the fourth-best player in Wake Forest's Class of 2020 according to rivals.com, the sixth-best according to 247sports, and he doesn't have a grade attached on ESPN.
To me, that means nothing.