Looking ahead: N.C. State basketball 2019-20
Losing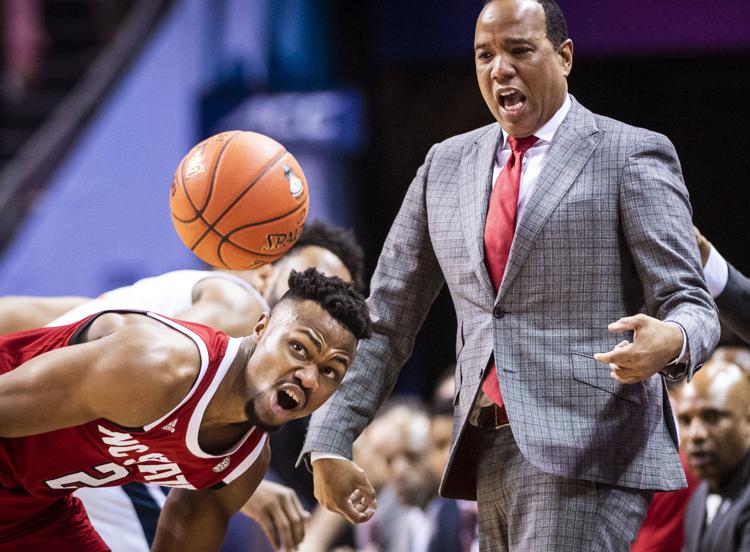 Seniors: Torin Dorn (14 point, 7.2 rebounds), Eric Lockett (4.4 points, 2.9 rebounds), Sacha Killeya-Jones (transfer from Kentucky).
Dorn did a little bit of everything for the Wolfpack, often guarding bigger players thanks to his strength and physical nature around the basket. His departure can't be measured only on the stat sheet, though, as Dorn became one of the program's leader over the past two seasons. Lockett performed well in spots, offering size and experience on the wing, while Killeya-Jones, a highly recruited center, left the team in February without ever having played for State.
Returning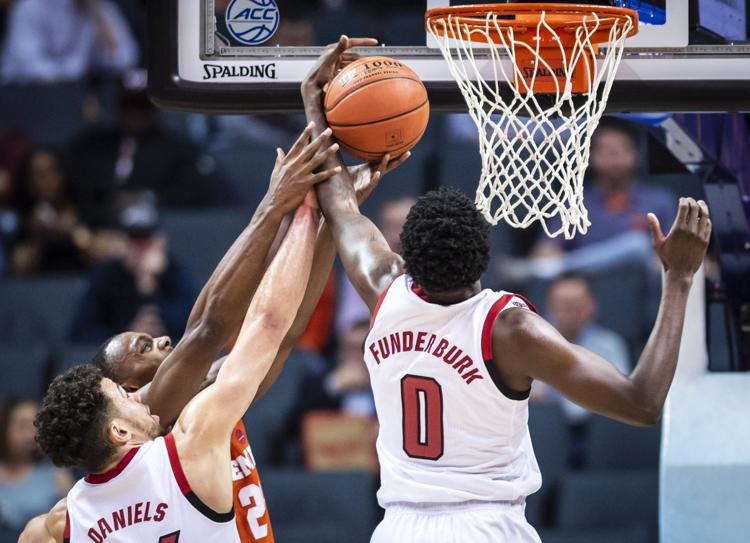 Rising seniors: Markell Johnson (12.6 points, 4.2 assists), C.J. Bryce (11.6 points, 4.6 rebounds), Wyatt Walker (4.8 points, 4.5 rebounds).
Rising juniors: DJ Funderburk (8.8 points, 4.2 rebounds), Braxton Beverly (9.4 points, 2.5 assists), Devon Daniels (9.3 points, 4.4 rebounds), Blake Harris (3.1 points).
Rising sophomore: Jericole Hellems (5.3 points, 2.5 rebounds).
Redshirt freshman: Manny Bates (redshirted while rehabbing shoulder injury).
Johnson could file his NBA Draft paperwork to go through a few workouts and get evaluations, but he should be back. If that's the case, the Wolfpack will have six experienced guards that Coach Kevin Keatts will be comfortable playing, which is in line with the type of depth he's looking to build in the backcourt.
Johnson's game has grown by massive leaps each season, as he has gone from an offensive liability to a strong shooter who makes his teammates better and causes havoc on defense. If someone else in the backcourt makes a similar jump in 2019-20, the Wolfpack could be a top-15 team.
Bryce showed flashes during the season but came on strong in the NIT, averaging 14.6 points and 7.6 rebounds and might be able to slide into the role Dorn filled last season.
Among the big men, Funderburk projects to have a great season if he's able to earn more than the average of 19 minutes he played last season when he was State's most efficient offensive player, best offensive rebounder, best shot blocker and had the highest rate of drawing fouls according to KenPom.com.
Incoming
2019 class: G Dereon Seabron (No. 102).
Keatts can never have enough big, athletic guards, and Seabron is another one. A native of Norfolk, Va., Seabron was Virginia's Class 4-A player of the year as a senior in 2018, and spent the 2018-19 as a postgraduate at Massanutten Military Academy. At 6-6, 190 pounds, Seabron has some room to fill out his frame but will thrive in transition early.
On the fence
Incoming freshman: G Jalen Lecque (No. 33 nationally, 247Sports).
Lecque, who just wrapped up a year of prep school, is reportedly considering testing the NBA Draft evaluation process. If he indeed decides to go to State, his speed, athleticism and aggressive approach will be an excellent fit for the Wolfpack's style. The 6-4, 190-pound combo guard got the nickname "Baby Westbrook" on the AAU circuit for how he attacks the basket.
Possible additions
2019 Class: F Justin McKoy (No. 396)
A native of Cary, McKoy had been committed to Penn State since September before reopening his recruitment on March 29 and quickly receiving a scholarship offer from State.
Grad transfers: F Pat Andree (12.9 points, 6.2 rebounds at Lehigh), G Rayjon Tucker (20.3 points, 6.7 rebounds at Little Rock), G Christian Keeling (18.7 points, 6.9 rebounds at Charleston Southern), G Matt Milon (13 points at William & Mary), F Justin Pierce (14.9 points, 8.9 rebounds at William & Mary).
Keatts moved quickly for an in-home visit with Andree, and the big man is expected to be in Raleigh for a visit on the weekend of April 12. Not only would he give State much needed depth in the frontcourt, but he's also capable of knocking down jumpers as a 42 percent three-point shooter.
Tucker, a native of Charlotte, might be the gem of the graduate transfer market while Pierce would also fit the mold of someone who could offer the Wolfpack inside-out help.