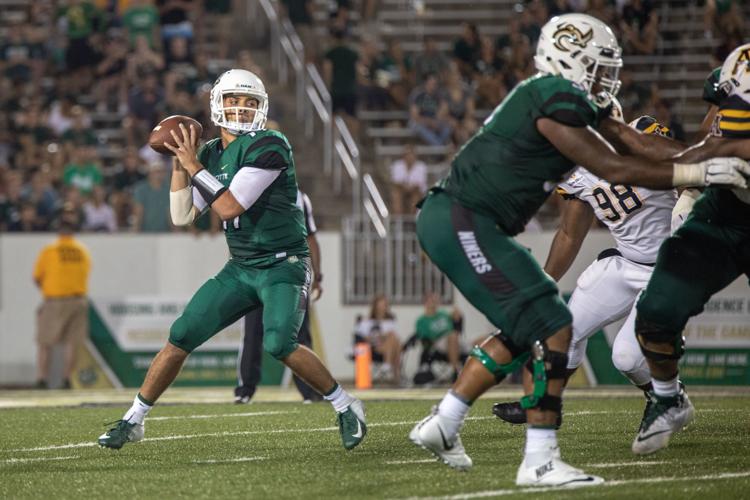 CHARLOTTE — Chris Reynolds had to prove himself last football season. And he's working on doing it again.
The redshirt sophomore quarterback for Charlotte started six games last year after winning a quarterback battle. But his 2018 season was cut short by a severe ankle injury. 
He rehabbed, returned early and found himself with a new coaching staff, fighting for playing time again this spring and fall. Yet, he capitalized again in the 49ers' first game.
Reynolds, a Davie High School graduate, said he's just tried to move past obstacles as they came along.
"It's part of life. Things are going to happen," Reynolds said Tuesday, ahead of Charlotte's matchup with Appalachian State. "Stuff's going to happen. It's how you respond to it."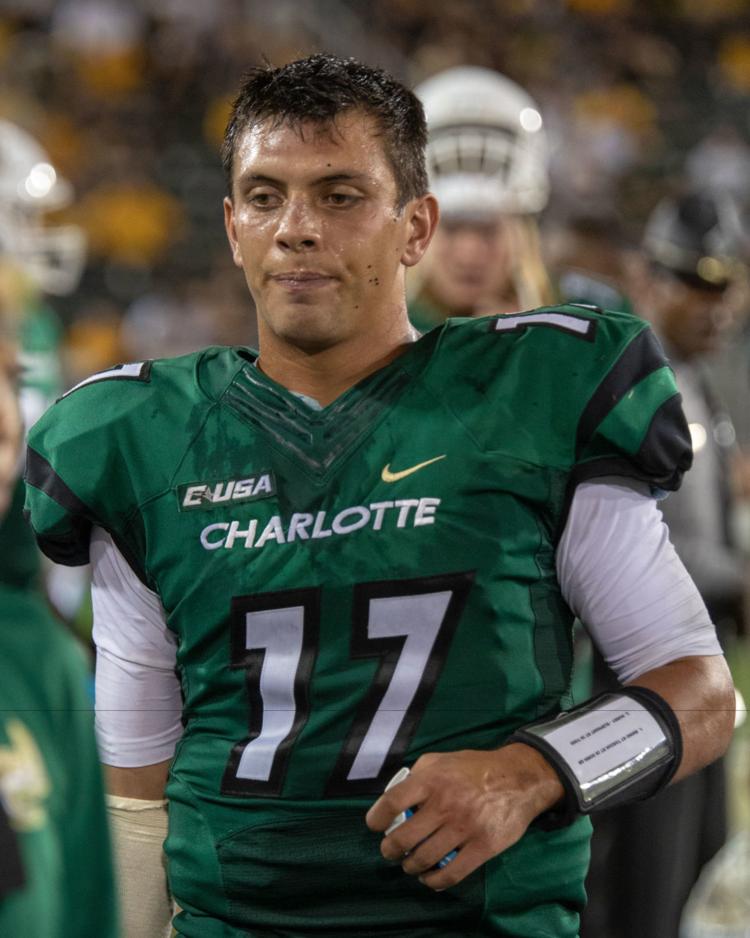 It's why Reynolds has remained confident as Charlotte entered the season with a two-quarterback system, which sets him up to split time with graduate transfer Brett Kean. Both appear as a starter on the 49ers depth chart for the App State game.
Kean appeared on the 49ers' first series Thursday against Gardner-Webb, technically getting the start. But Kean and Reynolds alternated series throughout the game, with the latter leading to four scoring drives in the first half. Reynolds threw for one touchdown and ran for two more during a 14-of-20 performance, guiding Charlotte to a 49-28 win in Coach Will Healy's debut.
Reynolds said it's difficult to sub into a game with the expectation to produce, but he managed to adjust thanks to a calm mindset.
"It's still football at the end of the day, whether you're going into the second series or the first series," Reynolds said. "I've always had a chip on my shoulder, since I was in high school. It's the same thing. Just got to play ball and have fun with it while I'm doing it."
That production was made easier, Reynolds said, due to his playing experience. After redshirting in 2017, he became the starting quarterback. He led the teams to wins against Fordham and Old Dominion, but was lost for the season during the third quarter against Western Kentucky.
Reynolds was told it would take six months to recover, but he did so in four. It allowed him to return for winter workouts and start getting to know Healy and the new members of the coaching staff.
"I was spending about three hours here a day on rehab, and I tried to get familiar with the coaches," Reynolds said. "Try to understand what they want, what they're trying to do so I can put a face in front of them."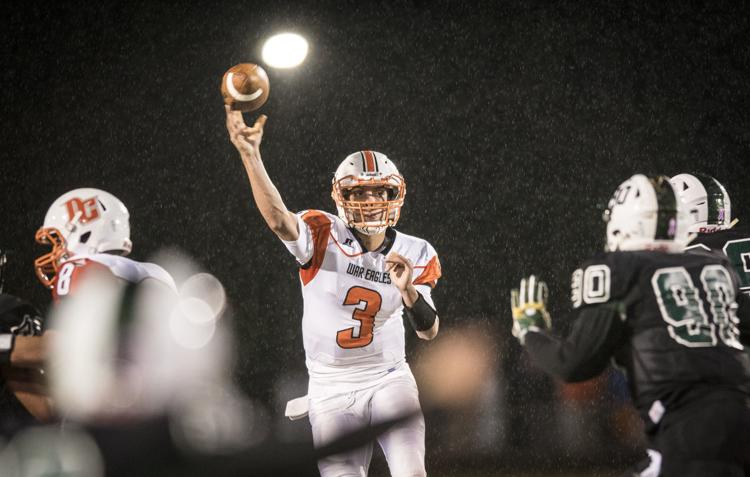 At his weekly press conference, Healy said he expected both quarterbacks to play against the Mountaineers. But he also recognized that Reynolds helped the offense makes strides while the Gardner-Webb game was still tight.
"I think if you went back and graded the film, you'd say Chris did some things in that game to really get us kickstarted and definitely early in the game did some more consistent things for us and helped us," Healy said. "That's why we kept him in the game. I think for us we go back to — I think Brett is doing enough good things for us where he can help us win games so we'll continue to play both."
The 49ers went 5-7 last season, and Reynolds said the new energy around the football facility is noticeable in many ways. Reynolds said he lives with four other guys. Two are former football players. The other two — wide receivers Cam Dollar and Joe Thompson — are current teammates.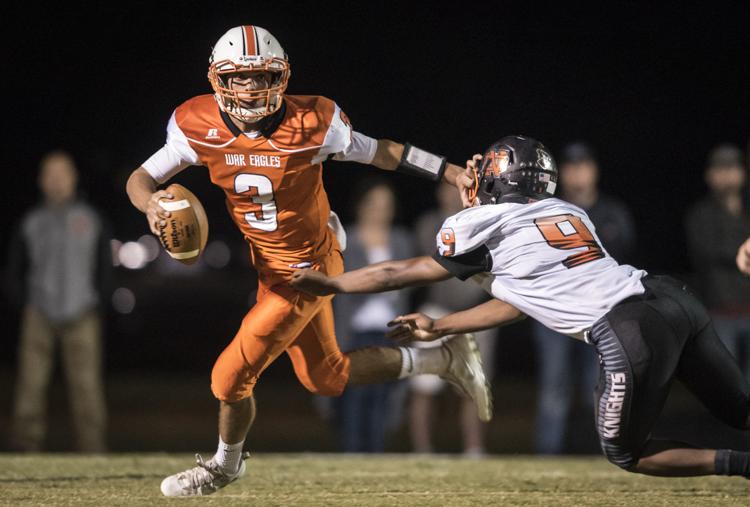 He leaned on Dollar and Thompson as he worked back to full health, and now he said they're all recognizing the rising excitement level around the program.
"You know, you see a program and you see the ups and downs we've had over the years, the one thing I've noticed a lot is you see guys hanging around here more," Reynolds said. "... We've got guys here hanging out, not just watching film, but hanging out, having a good time, having conversation. We haven't had that in the past, which is cool. It's exciting to see."