Ed Hardin: ACC basketball predictions
No. 15: Clemson
Record
3-17
Analysis
Brad Brownell has another year coaching in the shadow of football to prove he can win. And while the Tigers have the talent to finish better than last, someone has to. Clemson never seems to get better. Maybe the Tigers make the NIT. Maybe.
No. 14: Virginia Tech
Record
4-16
Analysis
New coach Mike Young will be thrown into an impossible situation this season. The previous coach left him with an empty slate and almost no talent. Young proved he can coach at Wofford, but the Terriers are better than Tech.
No. 12 (tie): Pittsburgh
Record
5-15
Analysis
Hard to find five ACC teams Pitt can beat, but somebody has to win games at the bottom of the standings. Coach Jeff Capel has a team full of guards, but maybe he can get them to play defense. This is going to be a rebuild from the bottom up.
No. 12 (tie): Wake Forest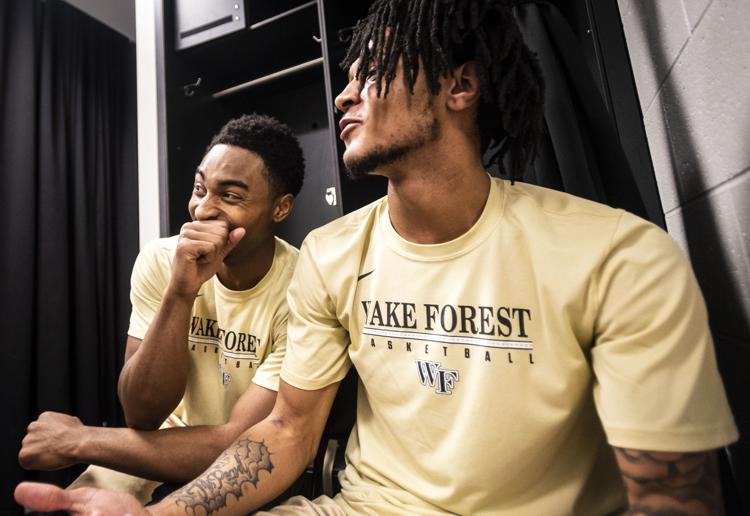 Record
5-15
Analysis
Another season on the back burner for Coach Danny Manning. He'll have some players back, and if Chaundee Brown has a break-out year beside Brandon Childress, maybe the Deacs shock the world. Or at least Winston-Salem.
No. 11: Boston College
Record
7-13
Analysis
The bottom five schools in the ACC are going to be bad. BC might be the best of them, though the losses will be too much to overcome. At least we'll finally get to see if Duke-Southern Cal transfer Derryck Thornton can play.
No. 10: Miami
Record
9-11
Analysis
No way to predict this team. Chris Lykes is back and could be All-ACC first team. Or maybe third. Beyond that, the Hurricanes have a group of transfers and NCAA waivers who could mesh or not. Coach Jim Larranaga is curious himself.
No. 9: Georgia Tech
Record
10-10
Analysis
Tech could be a lot better or a lot worse than ninth, what with the NCAA probation hanging over the team and the offensive woes of last season. But the defense is solid, and James Banks can play. This team could cause problems.
No. 6 (tie): N.C. State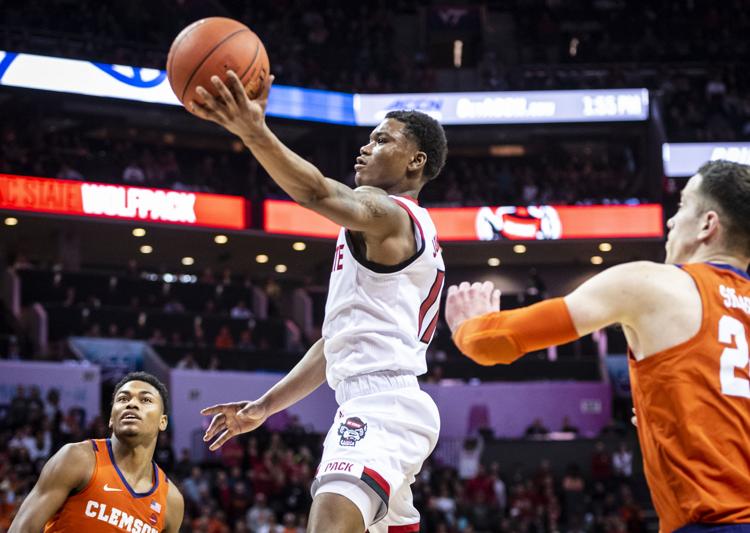 Record
11-9
Analysis
State really should be a top-five team this season with Markell Johnson and all the veterans guards coming back. But the unknown status of suspended center D.J. Funderburk casts some concern. This team lost to Wake last season.
No. 6 (tie): Notre Dame
Record
11-9
Analysis
While they were terrible last season, the Irish might be a surprise team this time. The return of Rex Pfleuger alone should make Notre Dame better, but it's hard to forget just how bad it was last year. This might be a stretch.
No. 6 (tie): Syracuse
Record
11-9
Analysis
The losses outweigh the returnees for the Orange, and that could mean another season of hanging out in the middle of the ACC standings. Syracuse might surprise some people this year, though, and rise to the top. Of the middle, anyway.
No. 5: Florida State
Record
12-8
Analysis
Coach Leonard Hamilton will rebuild again with a system that works. Speed, length and depth make the athletic Seminoles a dangerous opponent. And playing UNC and Duke only once each will help. FSU is still unpredictable.
No. 4: Louisville
Record
13-7
Analysis
Jordan Nwora and Steven Enoch might be the best tandem in the league now, and if second-year coach Chris Mack can rebuild around them, the Cardinals just might challenge the three giants at the top of the league.
No. 3: Virginia
Record
15-5
Analysis
The defending national champions have nothing to prove this season or maybe ever again. That freedom could make the Cavs a dangerous team, even without Ty Jerome or Kyle Guy, who would've made UVa unbeatable.
No. 2: North Carolina
Record
16-4
Analysis
Roy Williams is recruiting with the NBA farm systems again, and Cole Anthony might be the top recruit in the country. The Heels will play up-tempo again and hope rebounding is more important than jump shots.
No. 1: Duke
Record
18-2
Analysis
The rebuilding Blue Devils will have another stellar freshman class inserted alongside key returning veterans, which make Duke an intriguing pick to win it all. Once again, though, the key will be the freshmen, not the veterans.