Carolina basketball 2019-20: Roster analysis
G Cole Anthony | 6-2, 185 | Sophomore
Role: Freshman phenom scorer
How he fits: Coach Roy Williams loves a scoring point guard, and that's what he's got with Anthony, who projects as a top pick in the 2020 NBA Draft. Anthony is an aggressive, bouncy athlete who can get his own shot anywhere on the floor. He's improving as a long-range shooter, but his bread-and-butter is still getting to the rim and using his athleticism to finish. Anthony plays with an edge, and that translates to the defensive end, too, where his athleticism and tenacity will make him an above-average defender as a freshman.
G Leaky Black | 6-7, 185 | Sophomore
Role: Theo Pinson 2.0
How he fits: Black only briefly showed his promise before injury largely wiped out his freshman season. Expect a major leap for him as a sophomore as his versatility will make him a valuable part of the rotation. Black originally burst onto the recruiting scene as the state's top point guard prospect before hitting a growth spurt. He brings all of those playmaking skills in the body of rangy wing, and Williams has said he can envision Black's future at the point. Given Anthony's value as an off-ball scorer and a thin cast of ballhandlers, don't be surprise to see Black run the show at times.
SG Christian Keeling | 6-4, 175 | Graduate
Role: Steady, veteran guard
How he fits: Shooting is the most obvious strength for the graduate transfer who shot 38 percent from three-point range at Charleston Southern last season, but there's quite a bit more to his game as a willing passer and penetrator. Despite his size, Keeling ranked in the top-200 nationally in defensive rebounding rate last season on his way to averaging a total of 6.9 per game. Look for him be effective in transition, both as a shooter and facilitator.
F Justin Pierce | 6-7, 215 | Graduate
Role: Swiss Army Knife
How he fits: A graduate transfer from William & Mary, Pierce has the type of versatility necessary in today's game. He doesn't exactly have the look of a traditional stretch-four, but his numbers are reflective of that role, averaging 14.9 points and 8.9 rebounds last season. Offensively, Pierce can hold his own as a perimeter ballhandler and has shown the ability to knock down three-pointers, though his percentage dropped from 41.6 as a sophomore to 32.4 percent last season. Perhaps most importantly for a Williams team, Pierce ranked 73rd nationally in defensive rebound rate — a number like that automatically earns minutes in the Carolina rotation.
F Garrison Brooks | 6-9, 230 | Junior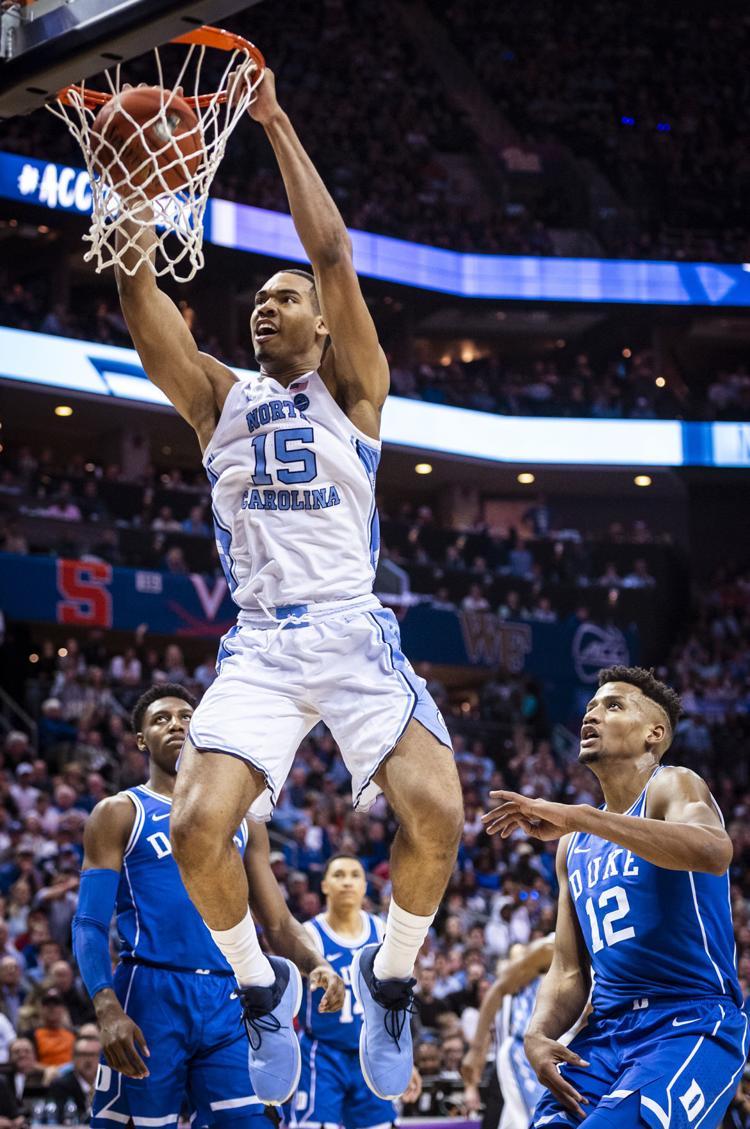 Role: Dirty-work big man
How he fits: Brooks flourished last year in a somewhat thankless role as the fifth starter among Carolina's three seniors and Coby White. Offensive touches were few and far between, but Brooks went to work on the boards and emerged as Carolina's best defender, leading the team in defensive player of the game awards from the coaching staff. Expect a few more opportunities to score as he polishes his game, but Brooks clearly embraces his role as Carolina's junkyard dog down low.
C Armando Bacot | 6-10, 240 | Freshman
Role: Traditional big man
How he fits: A McDonald's All-American, Bacot figures to be the bigger offensive threat should Williams choose to start him alongside Brooks in a two-big lineup. He's long and strong, featuring a more traditional post game, but also has the ability to step out to the high post and knock down jumpers. Rebounding will ultimately decide whether Bacot starts and plays major minutes.
F Sterling Manley | 6-11, 235 | Junior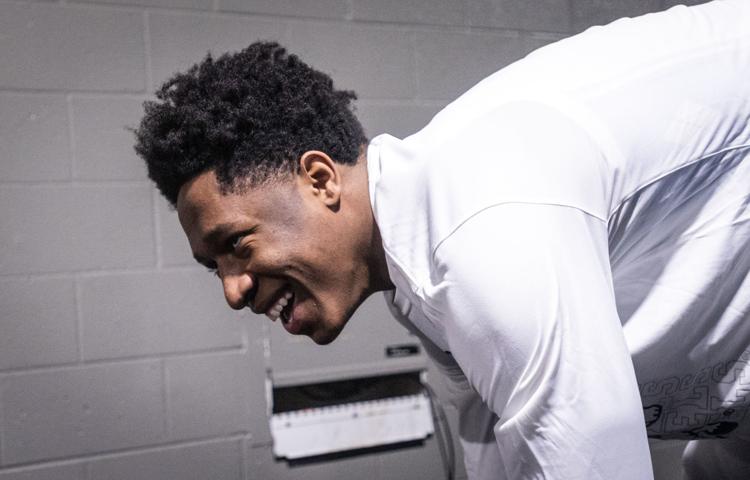 Role: Efficient post offense
How he fits: After positive moments as a freshman, Manley was limited by injury for virtually all of last season, where he began as Carolina's top post player off the bench. It's a role he'll likely reprise next season, and although he won't be playing star minutes, there's reason to believe Manley can be effective in giving the Tar Heels 15 minutes. Obviously the sample size was limited and the scale is different, but Manley's rebounding rate was similar to Luke Maye's while his offensive efficiency rating was just below. If Manley is healthy, there's a case to be made for him as Carolina's biggest surprise thanks to his length and soft hands around the bucket.
G Brandon Robinson | 6-4, 170 | Senior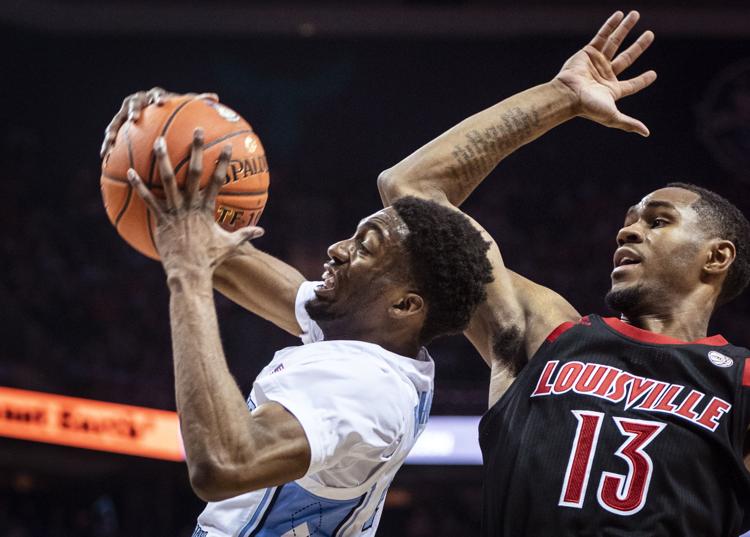 Role: X-Factor
How he fits: It's hard to believe this is Robinson's senior season, because it's rare a top-75 recruit sticks around for three seasons while averaging fewer than 10 minutes per game. Robinson saw his role grow last season, consistently giving Carolina a solid 10-15 minutes throughout ACC play. A 46-percent three-point shooter last season, Robinson's greatest strength is that he always seems to be affecting the game positively, even if it doesn't show up in his stats. In a total of 415 minutes last season, Robinson had a total of 17 turnovers while his offensive efficiency rating, regardless of minimum possessions, was second on the roster. Regardless of whether he plays 10 minutes or 20, his impact will be bigger than his numbers.
G Anthony Harris |6-3, 180 | Freshman
Role: Bench spark
How he fits: Anthony is the big name, but Harris is pretty darn good, too. A four-star recruit according to 247Sports, Harris would likely be starting at most other programs. An impressive athlete, Harris has an advanced body for his age and uses his physical ability and athleticism on both ends of the floor. Capable of playing the point or off the ball, Harris and Anthony could be a matchup problem when they're paired.
G Andrew Platek | 6-3, 200 | Junior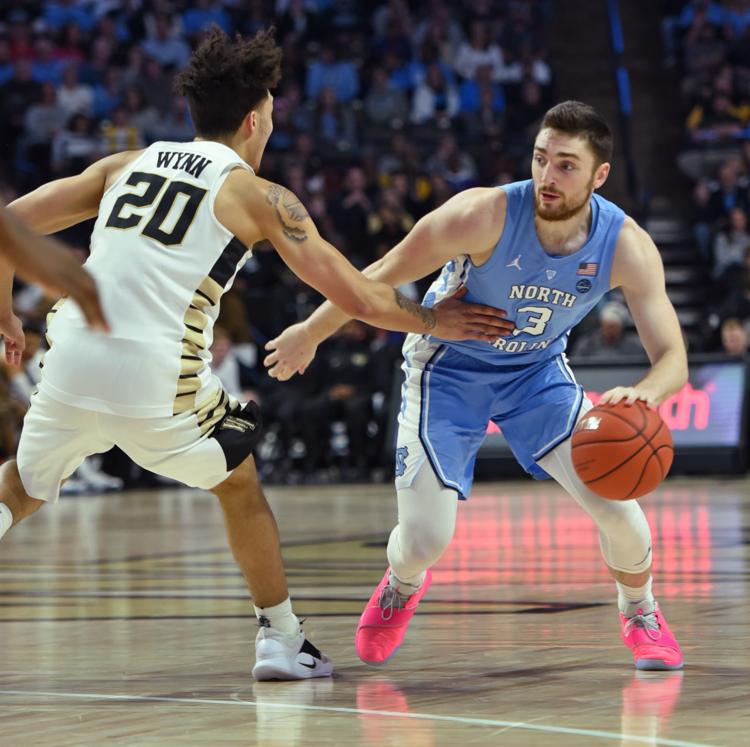 Role: Bench shooter
How he fits: After averaging 7.5 minutes as a freshman, Platek played a smaller role last season, averaging just 3.6 minutes. With another influx of perimeter talent, it's hard to see Platek finding his way into major minutes, but he is plenty capable as a shooter and could help space the floor in a pinch.
F Brandon Huffman | 6-10, 250 | Junior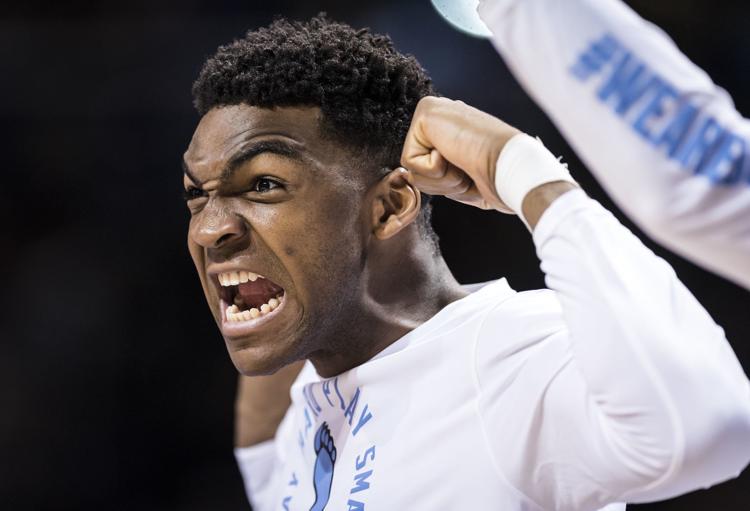 Role: Bruiser
How he fits: Huffman is a giant of a human and one of the biggest characters in the locker room. Regardless of whether he's playing, he'll offer plenty from the morale standpoint on the bench. On the floor, he can give Carolina a few minutes of brute-force strength and match up defensively against an opposing post player who is content in the lane.
PG Jeremiah Francis | 6-3, 190 | Freshman
Role: Reserve point guard
How he fits: After suffering several devastating knee injuries in high school, Francis is still getting back to 100 percent. It's unlikely he plays any significant role next season and fits the billing of a potential redshirt.
Reserves
K.J. Smith, Ryan McAdoo, Shea Rush, Walker Miller and Caleb Ellis
This isn't your usual bunch of reserves as Smith and McAdoo were both scholarship players in Division I programs before transferring to play for the Tar Heels.