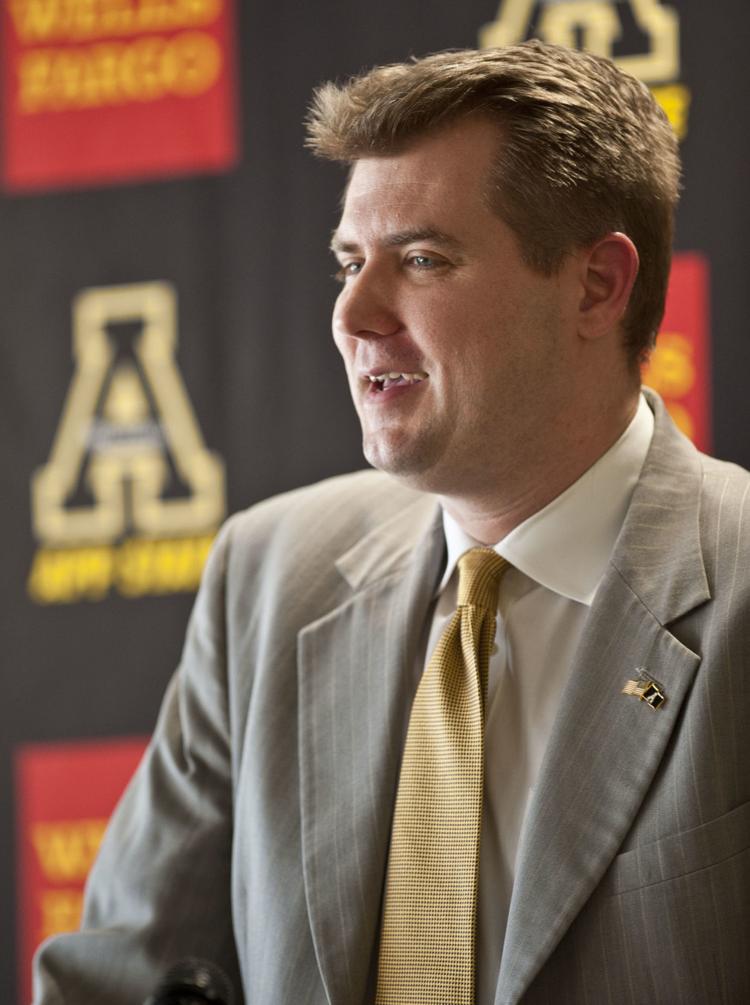 When talking about App State, Kerns has mentioned he wants the team's identity to start on the defensive side of the floor. Defensive tenacity, Kerns said, leads to fast breaks and better scoring chances.
App State was able to play up tempo last season, ranking inside the top 30 of KenPom.com's ranking for adjusted tempo. The Mountaineers averaged 71.6 possessions per 40 minutes, which was the 26th-highest amount in the nation.
Kerns hopes to capitalize on the team's ability to possess by converting on more chances with sound passing.
"The ball will move if you're truly moving, if you're playing for one another and want to get a good shot and turn it into a great one," Kerns said. "We talk about good for great a lot. But what's the best shot for this team?
"If your shot is not falling, how do I still help my team and getting guys to understand just playing the right way. I think they've been receptive to that."