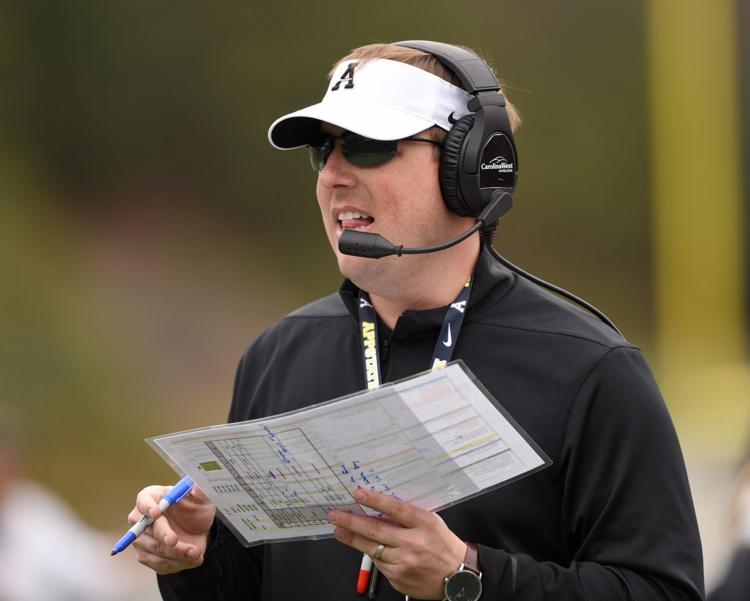 BOONE — Nothing is new about it anymore.
As Noah Hannon sat at a round table during Appalachian State's football media day Thursday, he pointed out just how much time had passed since the hiring of Coach Eli Drinkwitz.
"It's been half a year," Hannon said. "A little over the half-of-the-year mark. Just getting to know (the new coaches on staff), hang out with them and meet their families.
"I think the family atmosphere is as strong as it's ever been, and it'll continue to grow."
The overarching narrative since Drinkwitz was hired Dec. 13 is a tired one now — a first-time coach taking over a Group-of-Five powerhouse. How can he keep the success, which featured at least nine wins each over the last four seasons, going?
But that's thinking too much on the grand scale for Drinkwitz. The last six months has been an embed with his team, learning the players and turning the small success of building relationships into results that he hopes will translate on the field.
During his press conference, he was asked which guys had either stood out to him or surprised him with their personalities. He had to stop himself after rattling off a few quick names.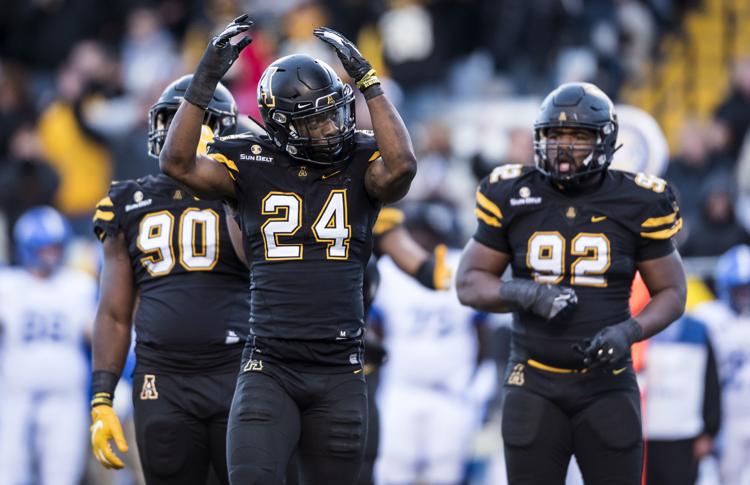 • Drinkwitz likes the way Akeem Davis-Gaither (a starter at outside linebacker) pushes through, never taking the easy route.
• Vic Johnson and Noah Hannon, Drinkwitz's starting left tackle and center respectively, are engaging, when talking about football or otherwise.
• Josh Thomas, a returning starter at safety, is trying to make an early impact on defense with his voice, Drinkwitz said.
• And the coach enjoys watching Elijah Diarrassouba set up a potential business career and learning what motivates him to do so in the first place.
Drinkwitz could go on, he said, about the players he inherited. He hit on some of the same values other coaches might while standing at podium — turning his players into better men and fathers — while making his point, even pointing out how those values have become an unfortunate cliche in his business.
But he made certain to everyone in the room that he is cherishing these early moments of building this foundation, the speed of his voice picking up as he talked. It's why when he was a middle- and high-school coach as his career started, he enjoyed lunch. Sitting around and catching up, that's the little stuff that makes an impact in big ways.
"At the end of the day, wins and losses are going to come and go, but these relationships, these influences, these things that I get to do right now," Drinkwitz said, "because of this platform, that's what I'm going to be judged on, and that's what I'm ultimately going to lay my head on my pillow at night and say, 'Eli, you did what you could that these men could become better men, that you gave them every opportunity to be the very best that I can be?'
"If I do that, the results will take care of themselves."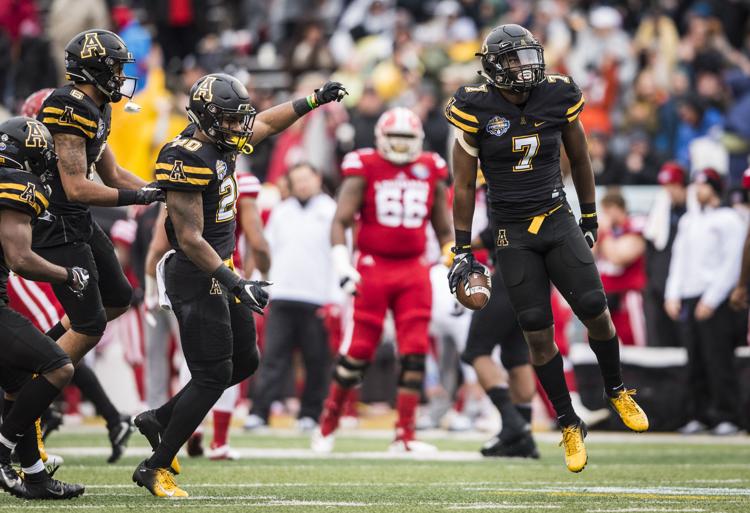 Now it goes from building those relationships to leaning on them as instruction begins. And fall camp opens with some new questions for the head coach, mainly in the trenches
First, The Mountaineers are down two more offensive linemen: Nate Haskins and Luke Burnette were medically disqualified. They've left the team, Drinkwitz announced, but will continue to go to school at App State. Haskins provided quality depth last season, and Luke Burnette appeared as the backup right tackle on the team's early depth chart as a freshman.
Drinkwitz said it's one reason why the team welcomed grad transfer Joey Cave from Tennessee, one of three grad transfers the Mountaineers added.
He also said that defensive lineman Chris Willis, who took over a starting role in the second half of the season, sustained a non-contact lower leg injury. He will be sidelined for the entire 2019 season.
The defensive line, which rotated many players into games last year, is confident it can overcome the loss of Willis.
"I mean, it's just next man up," Diarrassouba said. "... It's a change, we move from it and keep doing what we're doing. The whole D-line, we'll be all right."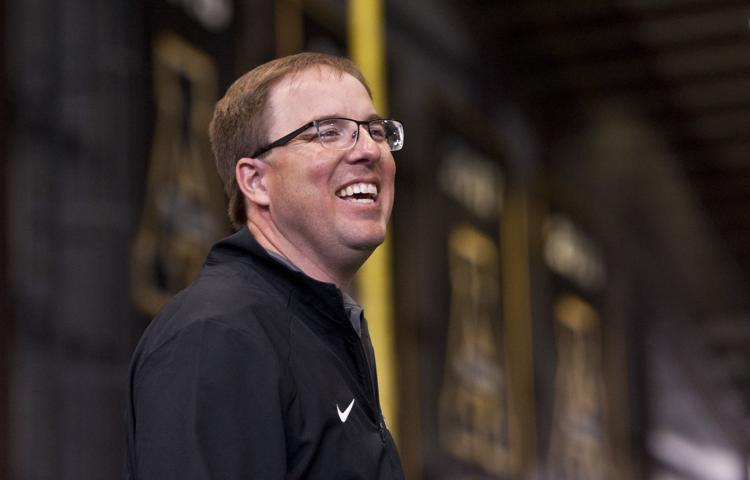 It was clear Thursday that players were excited about looming practices as they fielded questions. And it helps that the coaching transition has been by-and-large seamless, according to Thomas, and that Drinkwitz is putting his words into action.
"That's what I can respect about Coach Drink, he's real authentic. He's trying to get to know guys," Thomas said. "You see him walking around, and it doesn't even feel like he's the head coach sometimes.
"Just his personality. But when it comes time to work, it's time to work."
The time to work has come. And that, just like the new coach story line, is nothing new.