What could potentially be Appalachian State's best FBS season garnered more notice from the Sun Belt Conference on Wednesday.
Mountaineers running back Darrynton Evans was named offensive player of the year and inside linebacker Akeem Davis-Gaither earned defensive player of the year by the Sun Belt. App State (11-1), No. 21 in the College Football Playoff ranking, also notched 16 spots on the three all-conference teams announced.
PHOTOS: See Journal pictures of All-Sun Belt selections from App State
Evans, who also appeared the second team in both the all-purpose and kickoff specialist slots, represented the Mountaineers on the first team with Davis-Gaither, offensive linemen Noah Hannon and Vic Johnson, defensive lineman Demetrius Taylor and defensive back Shaun Jolly.
Wide receivers Thomas Hennigan, a Northwest Guilford alumnus, and Corey Sutton earned second-team nods along with offensive linemen and West Forsyth graduate Baer Hunter and Cooper Hodges, linebacker Jordan Fehr and safety Josh Thomas.
Quarterback Zac Thomas, safety Desmond Franklin and nose tackle E.J. Scott appeared on the third team. Offensive lineman Ryan Neuzil, wide receiver Malik Williams, outside linebacker Noel Cook and running back Marcus Williams Jr. were honorable mention.
Evans has been the go-to option on the App State offense, registering a combined 20 touchdowns (16 rushing, three receiving and one returning). He's scored multiple rushing touchdowns in five games, including the 34-31 victory over North Carolina on Sept. 21 when he had three.
Davis-Gaither is second on the team with 85 tackles, accounting for 13.5 tackles for loss, 4.5 sacks, one interception, six pass breakups and a blocked kick that came during the UNC win. His defensive counterparts on the first team, Jolly and Taylor, are both in the midst of a breakout year in their first years as starters.
Jolly is tied for the conference lead and tied fore sixth in the nation with five interceptions. Taylor has six sacks, three forced fumbles and an interception (2.5 sacks and the pick came against the Tar Heels).
This is the third-consecutive season on the All-Sun Belt first team for Johnson, who has started since his redshirt freshman season in 2016. It's a first-team debut for Hannon, a junior, as well as the first appearance on the All-Sun Belt teams for Hodges and Hunter. Hodges is the team's starting right tackle and is a redshirt freshman. Hunter started at right guard the last two seasons after converting from defensive line.
Hennigan and Sutton have combined with Malik Williams to be an effective three-headed monster in the passing game. Hennigan leads the team with 54 catches, boosted by an 11-reception, 140-yard performance against Troy last week.
Sutton, who tore his ACL against Texas State and is out the rest of the year, has a team-high seven reception touchdowns. Williams, the team's steady presence in the slot, has 51 receptions and four touchdowns.
Zac Thomas was the 2018 Sun Belt offensive player of the year and is thriving as of late under first-year coach Eli Drinkwitz. Thomas was 28 of 34 against Troy, throwing for 326 yards and four touchdowns. He has a touchdown-to-interception rate of 4-to-1, and he's added seven rushing scores.
Fehr, Josh Thomas and Franklin have helped App State appear in the top 20 nationally in both scoring defense and total defense. Fehr has a team-high 90 tackles to go along with eight tackles for loss, 2.5 sacks, one interception and one fumble recovery. Josh Thomas notched 67 tackles and a fumble recovery, and Franklin grabbed his first interception of the season last week versus Troy.
App State hosts Louisiana in the Sun Belt title game on Saturday at noon.
AppStateFB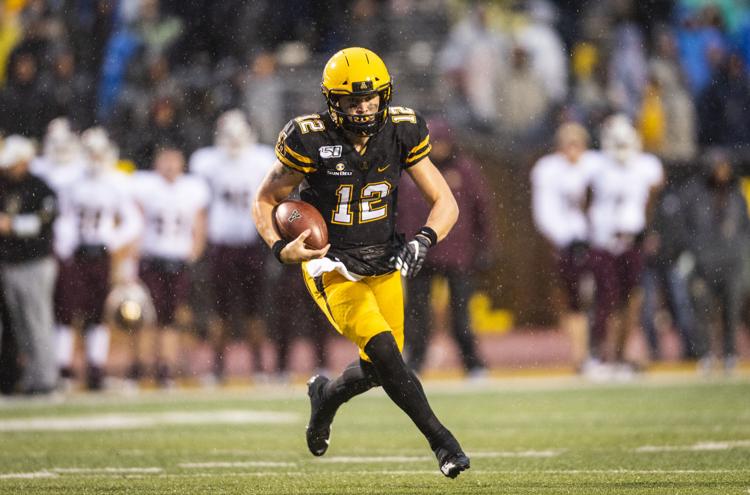 AppStateFB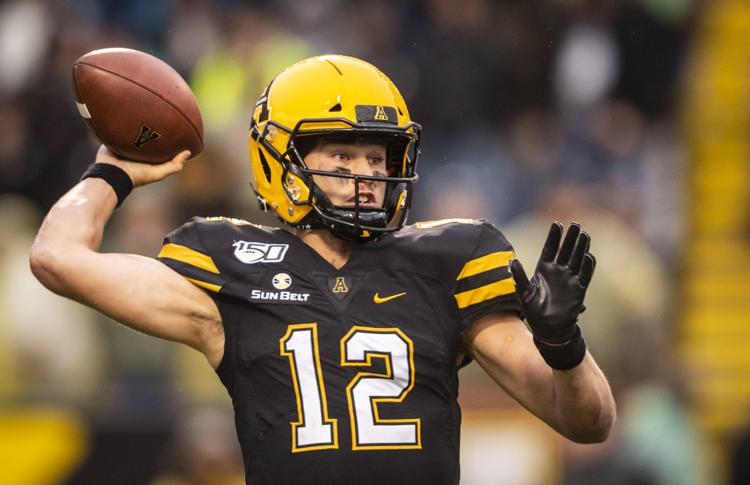 AppStateFB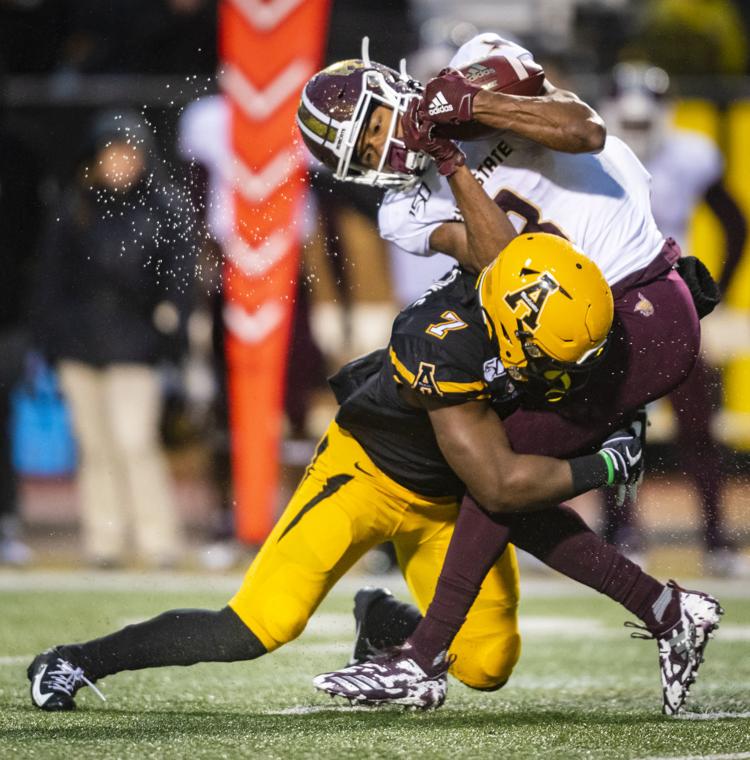 AppStateFB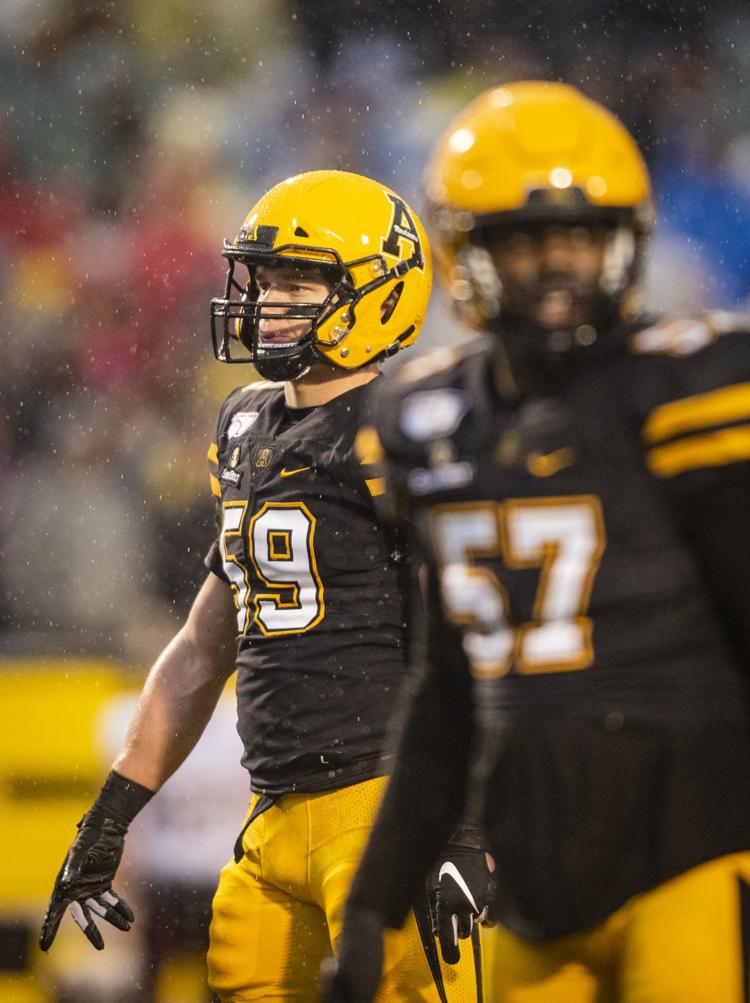 AppStateFB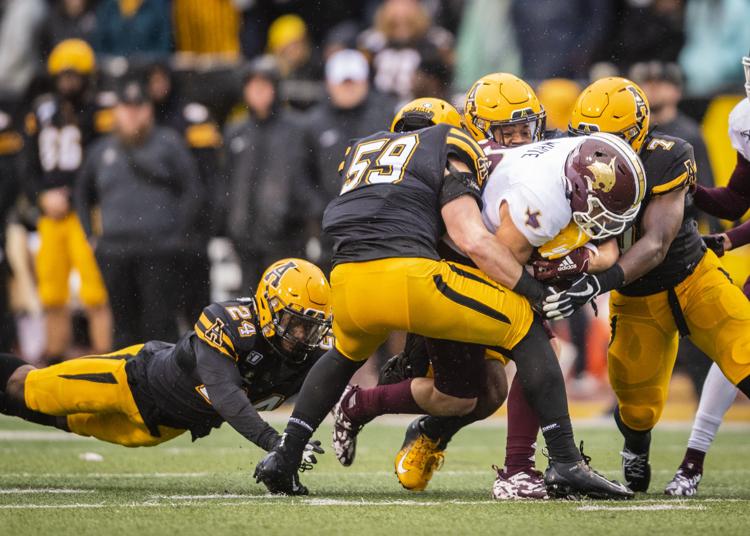 AppStateFB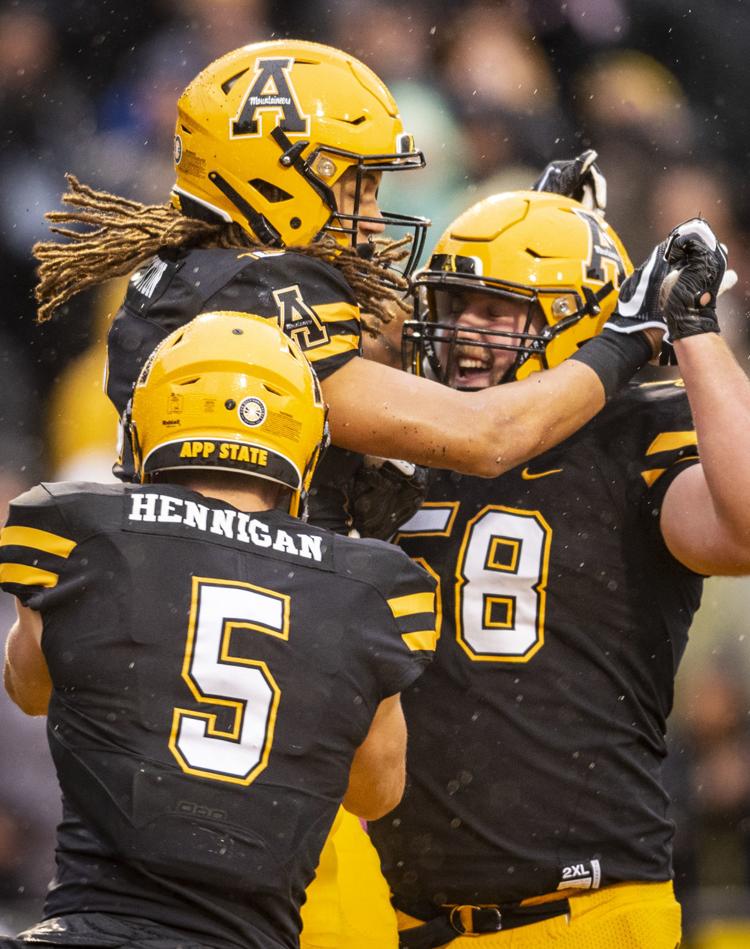 AppStateFB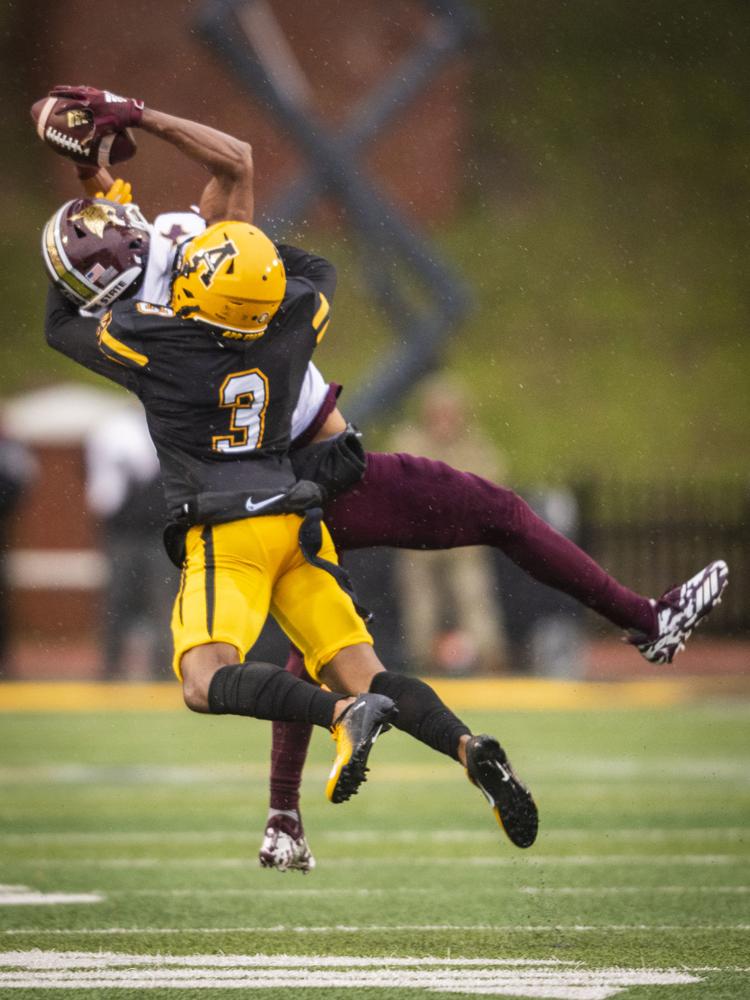 AppStateFB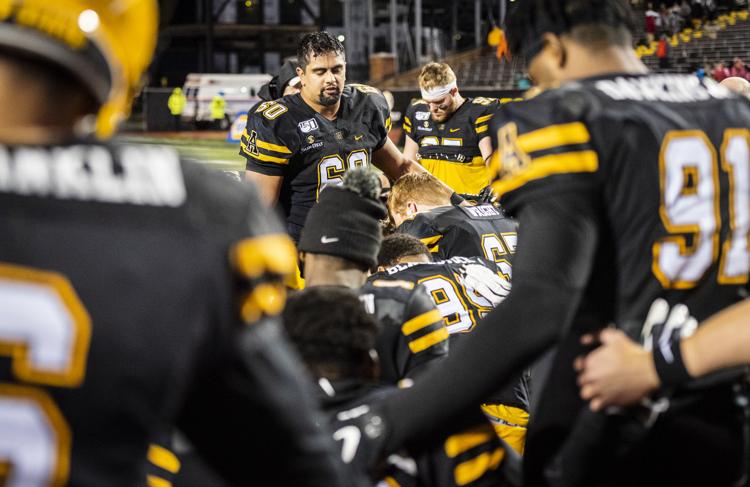 AppStateFB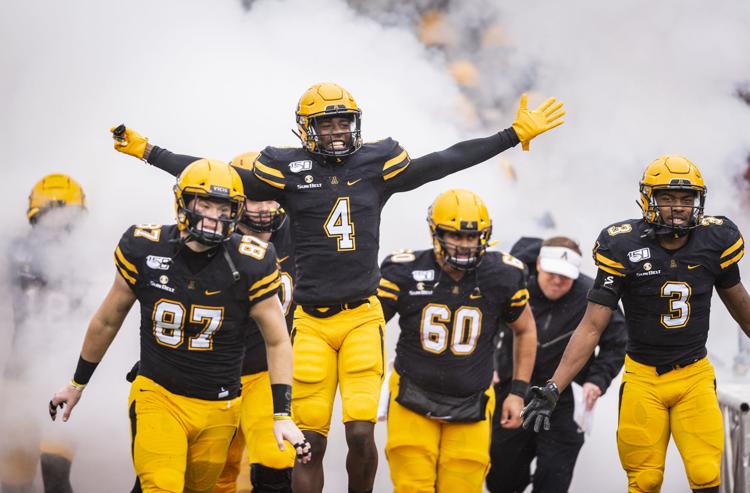 AppStateFB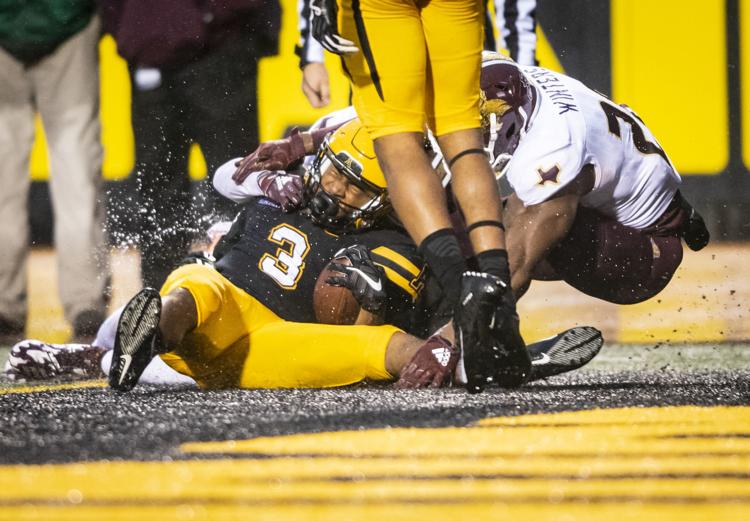 AppStateFB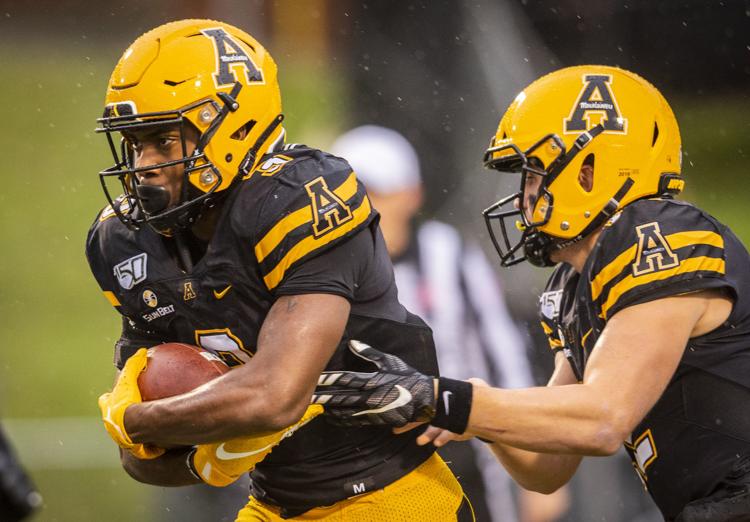 AppStateFB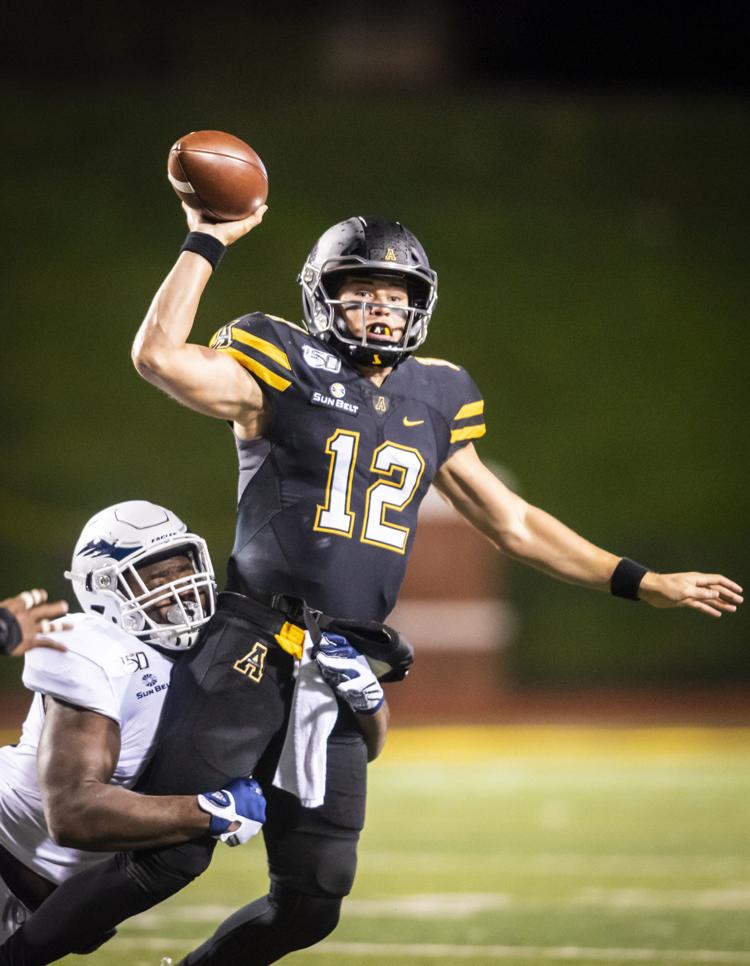 AppStateFB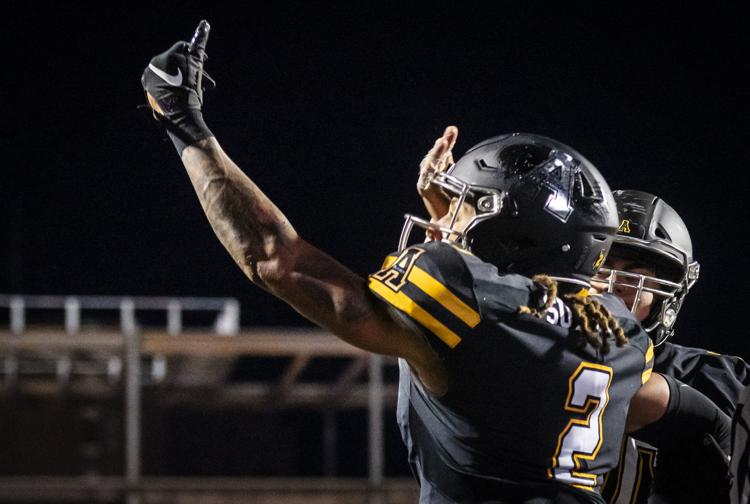 AppStateFB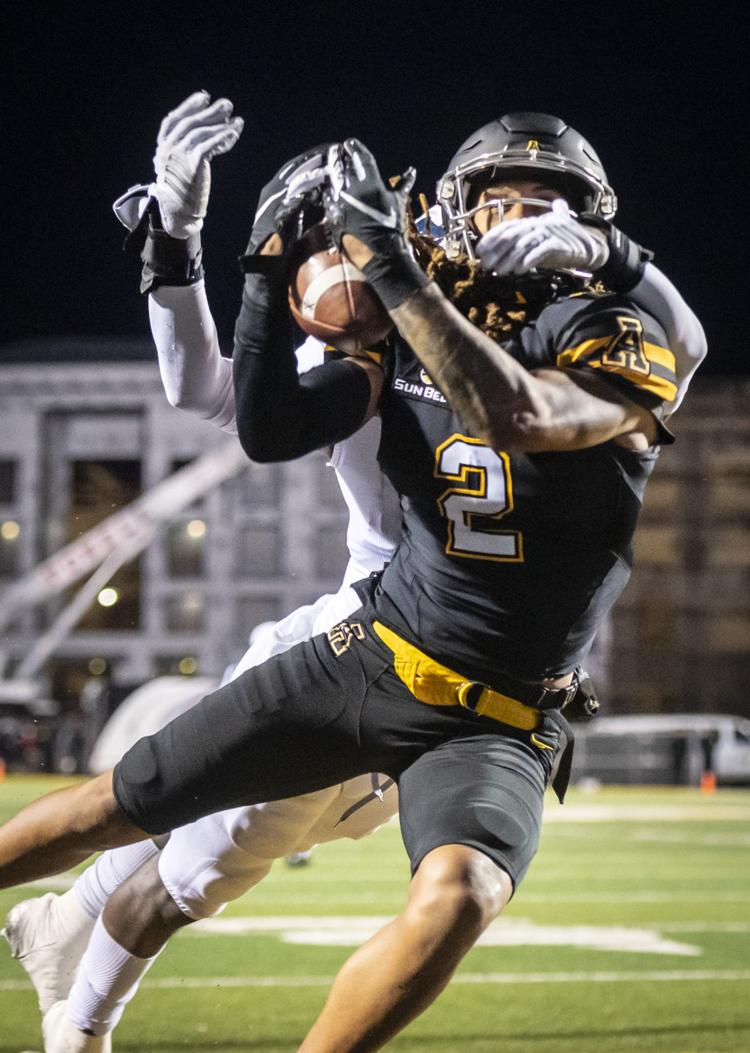 AppStateFB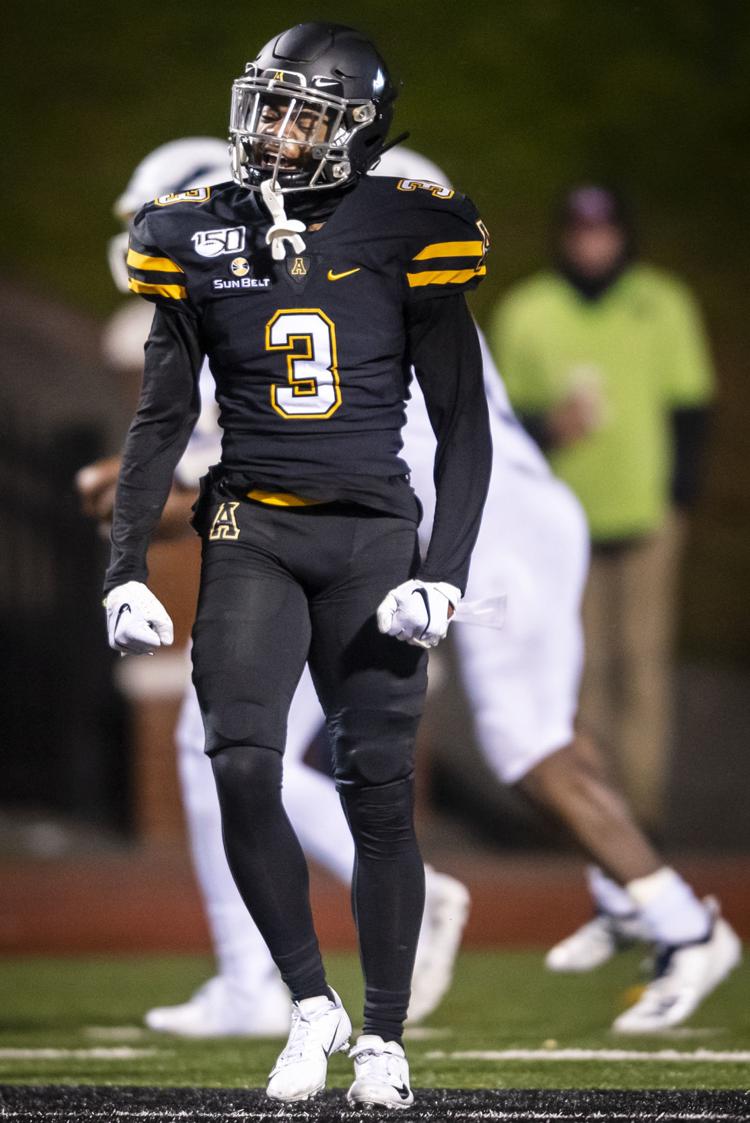 AppStateFB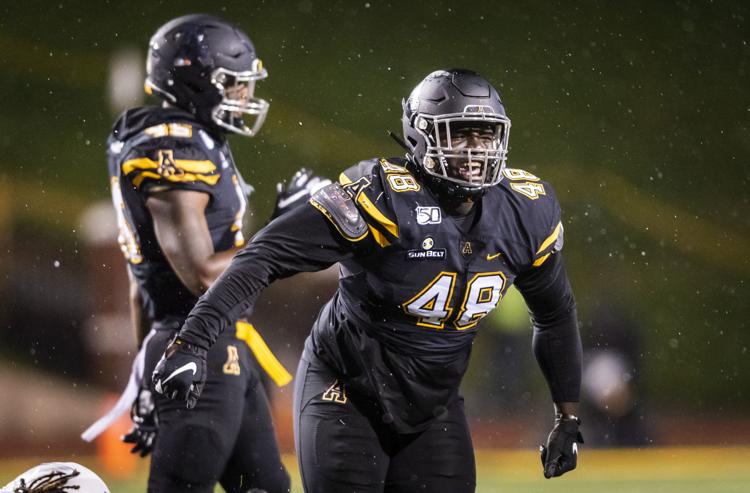 App State UL Monroe Football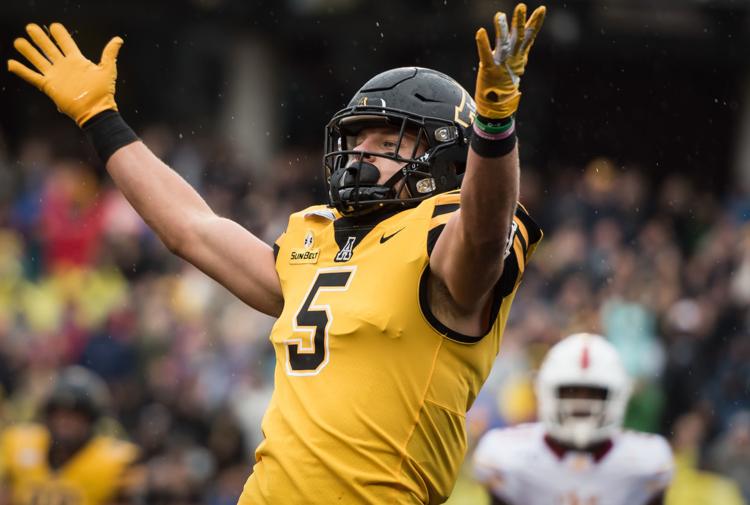 App State UL Monroe Football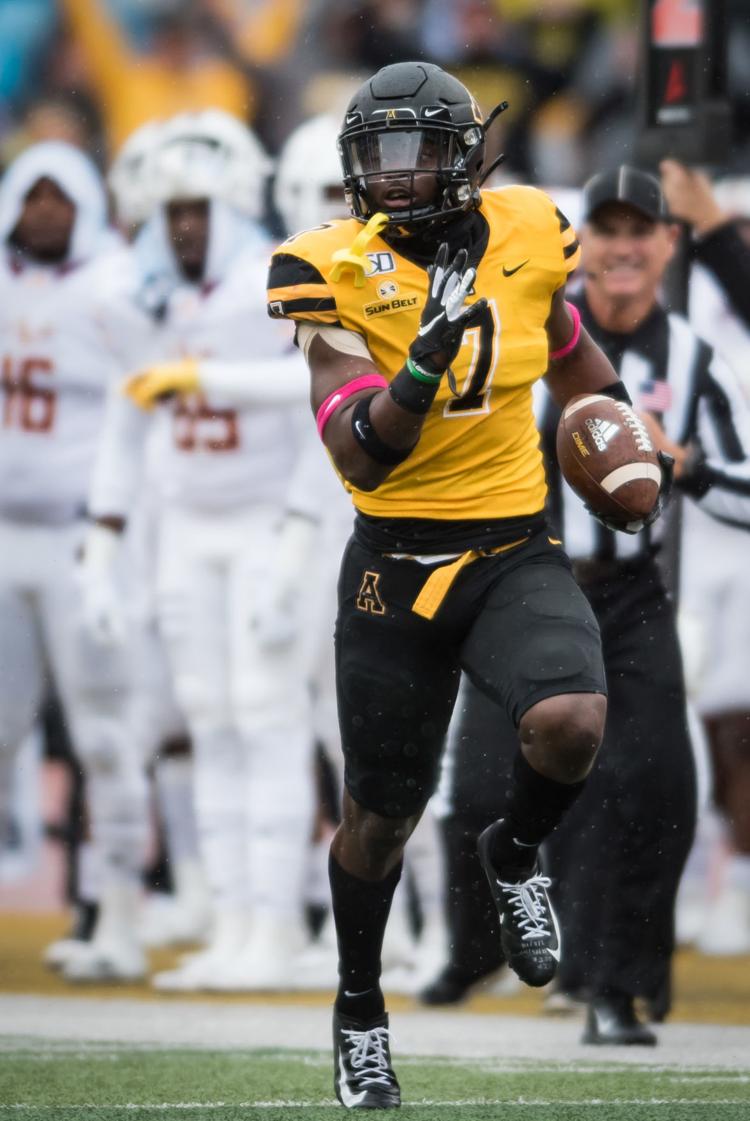 Appalachian State Coastal Carolina Football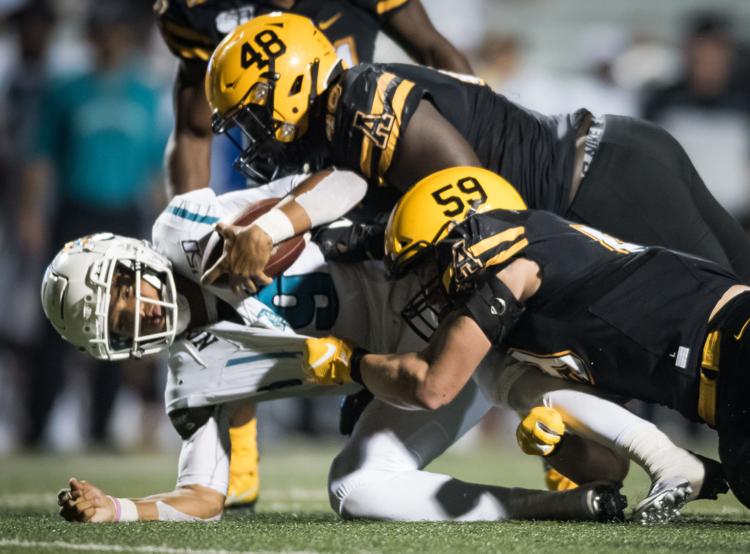 Appalachian State Coastal Carolina Football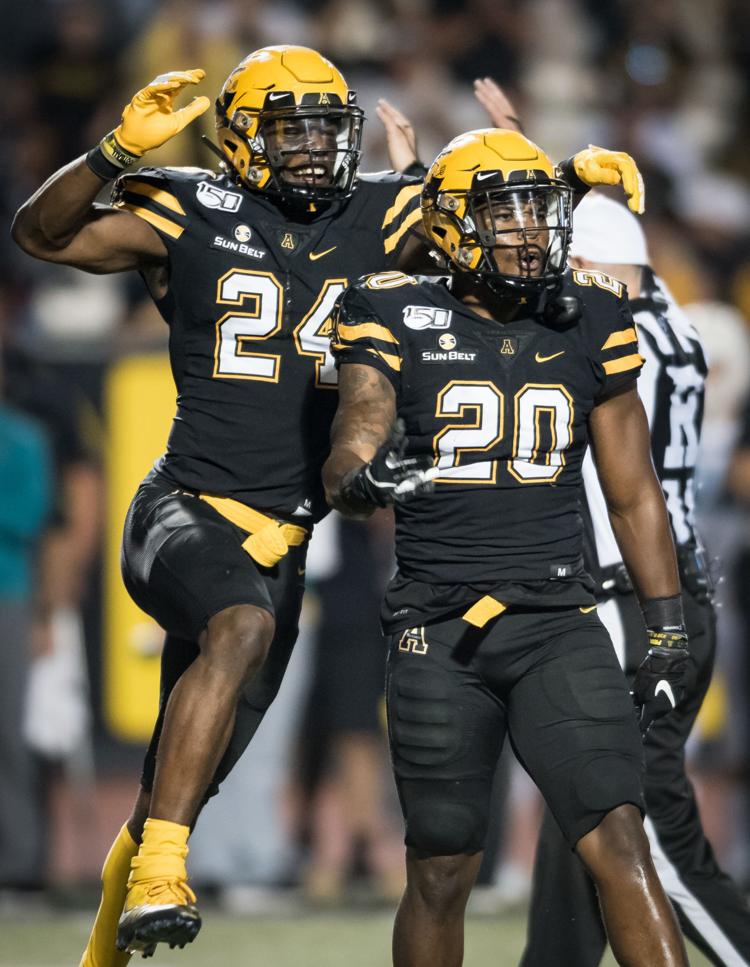 Appalachian State Coastal Carolina Football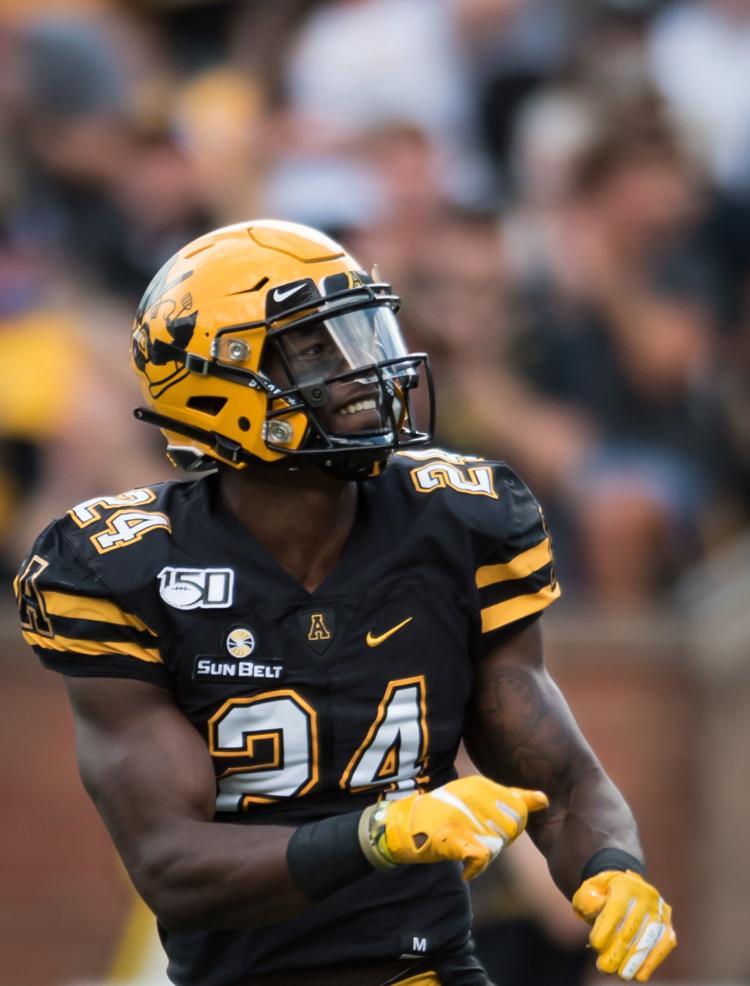 AppFB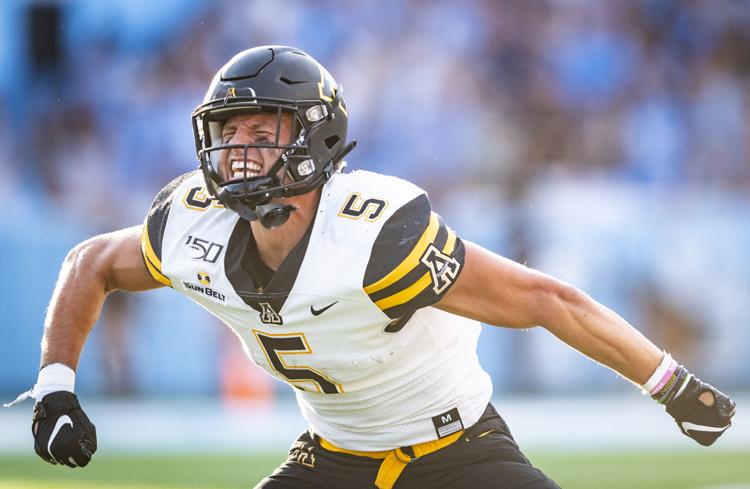 AppFB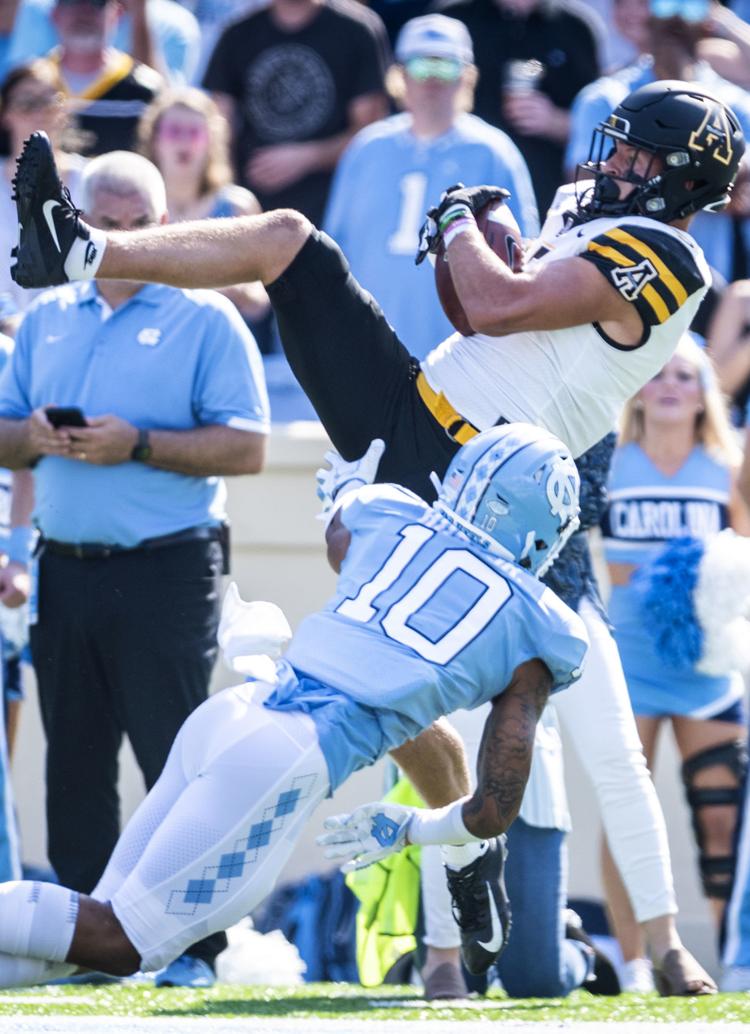 AppStateFB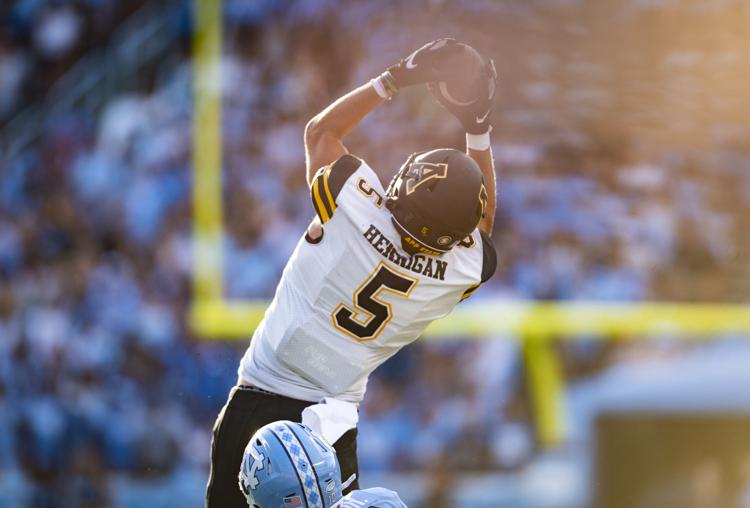 AppStateFB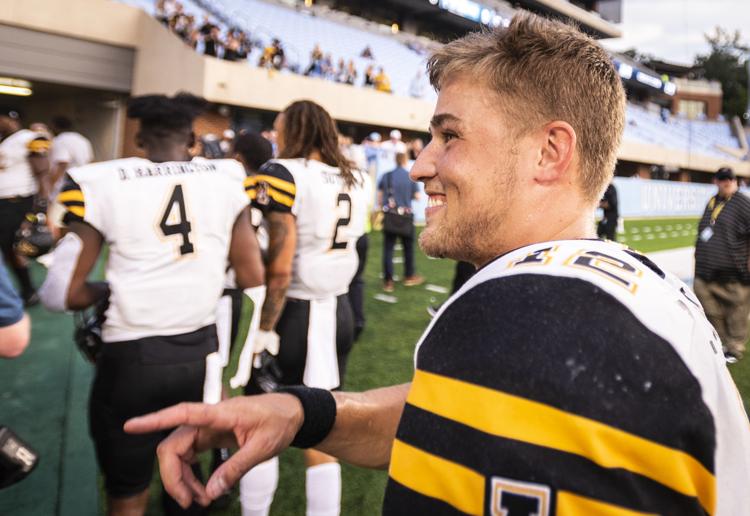 AppStateFB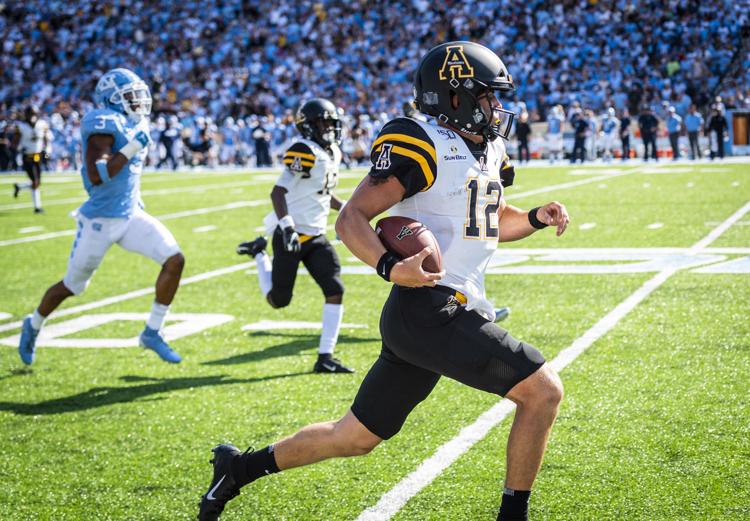 AppFB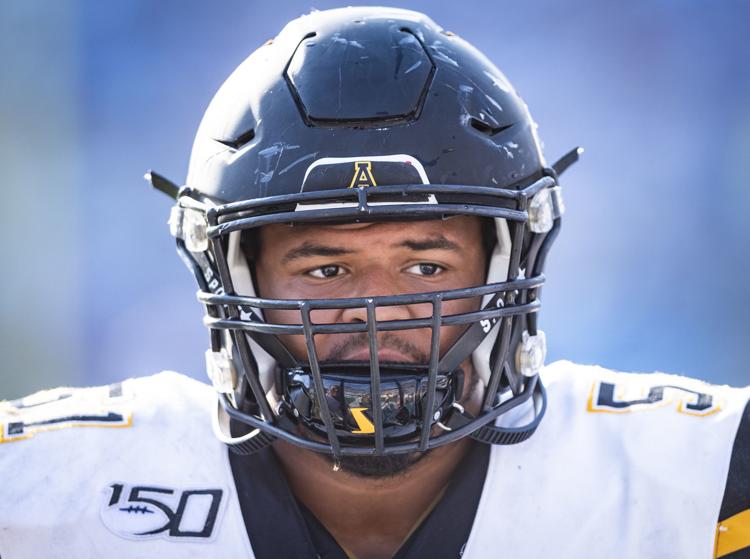 AppStateFB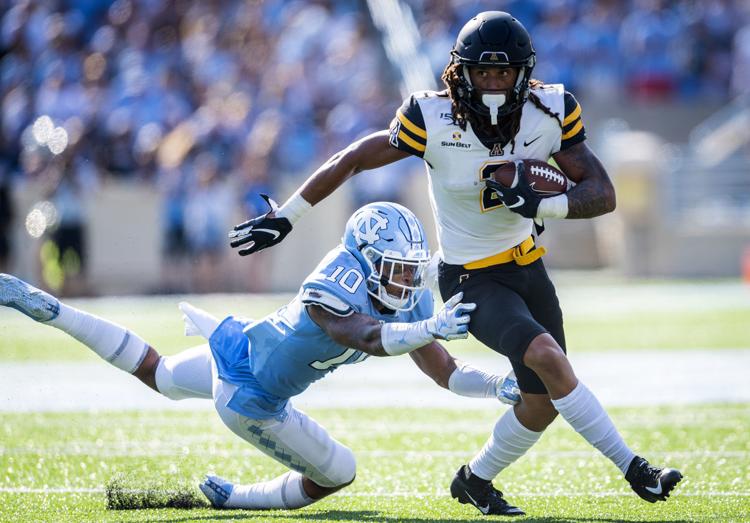 AppFB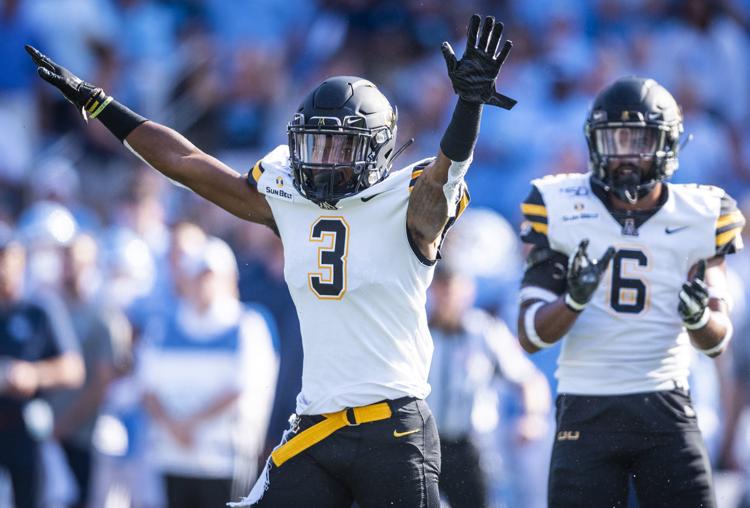 AppStateFB
AppFB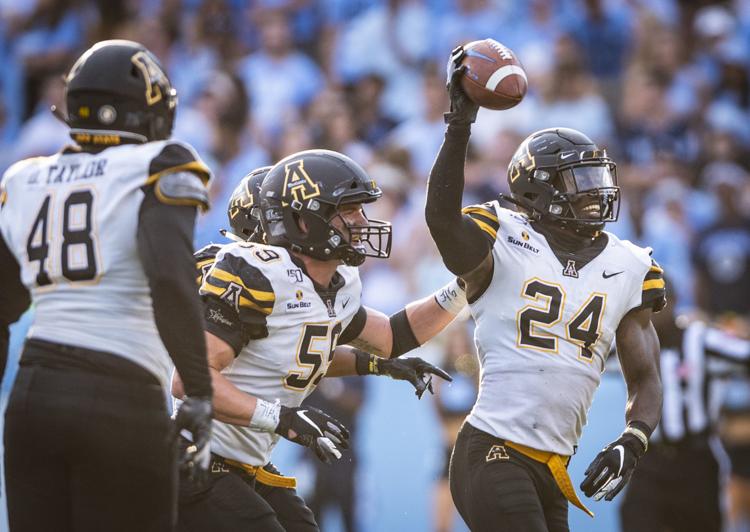 AppStateFB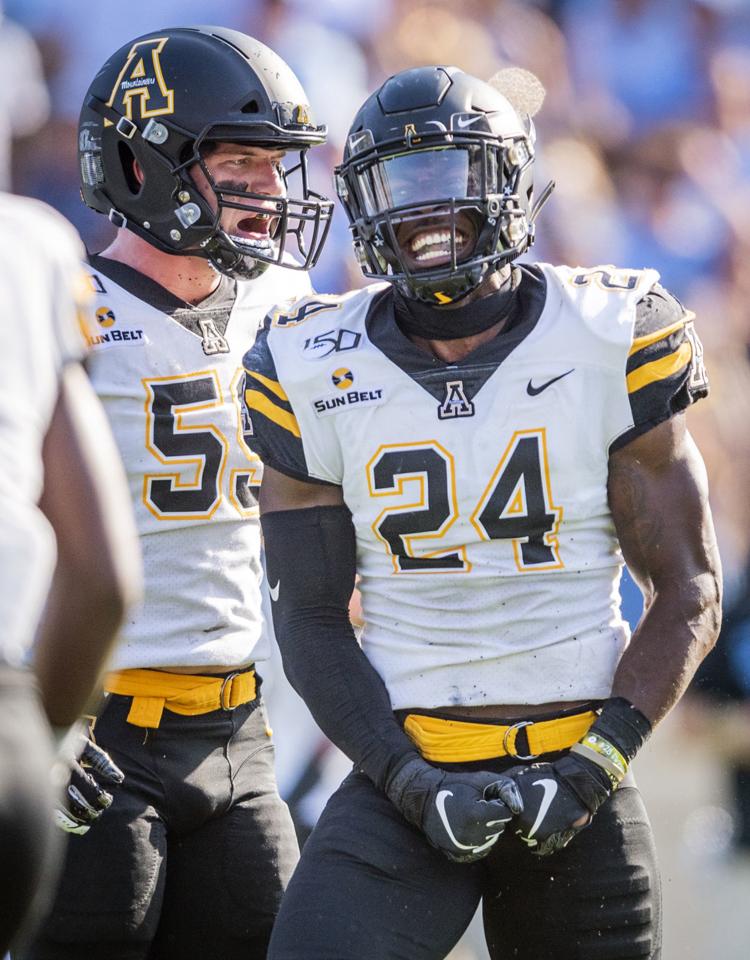 AppFB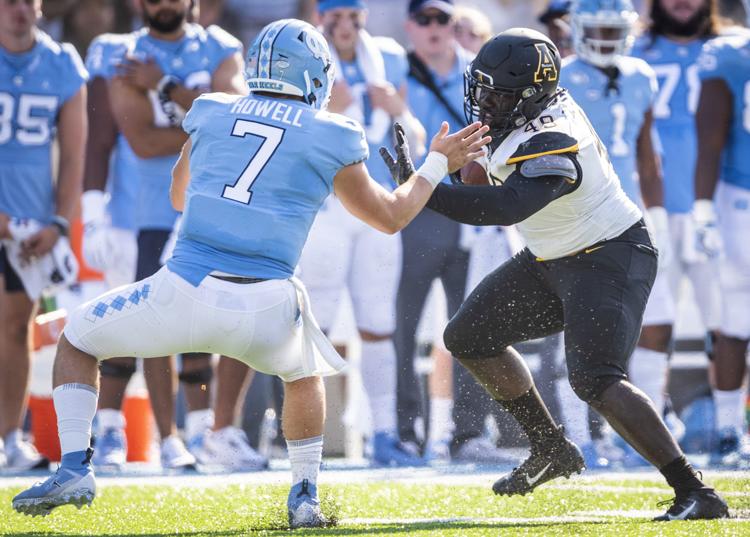 AppFB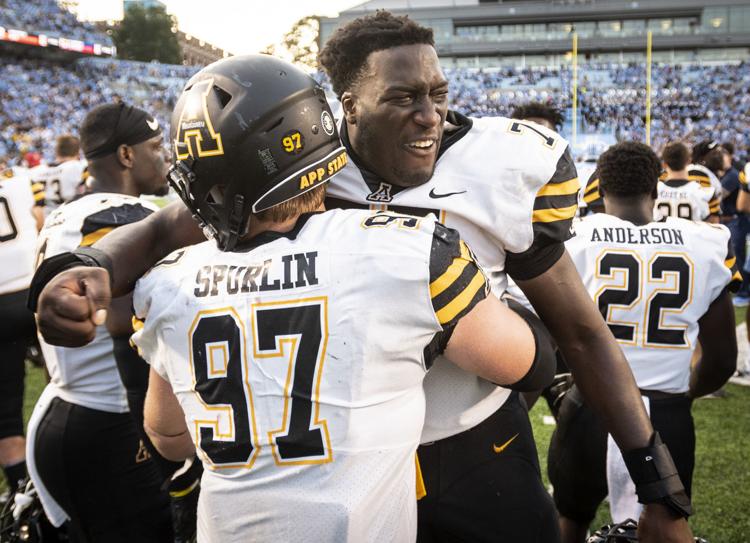 AppFB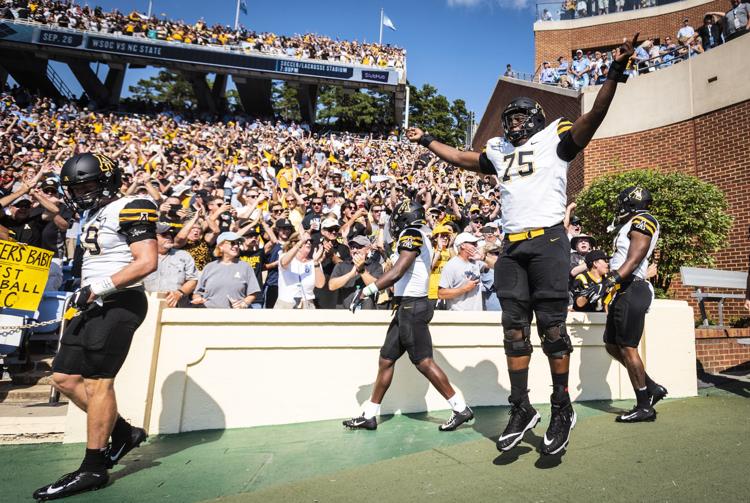 AppStateFB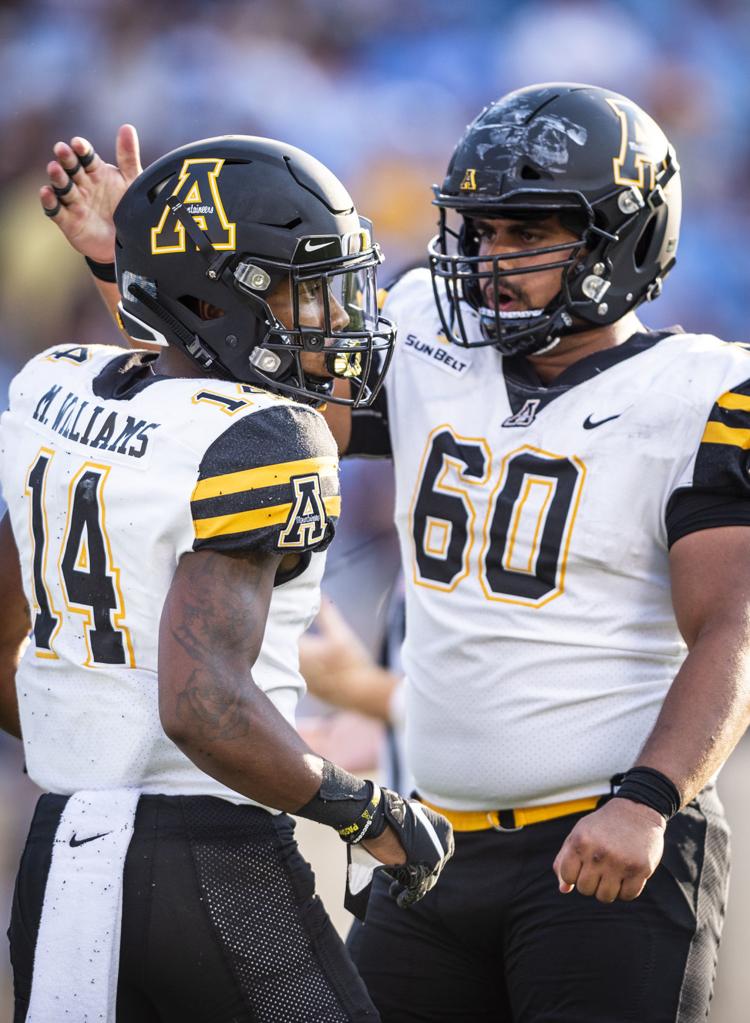 AppStateFB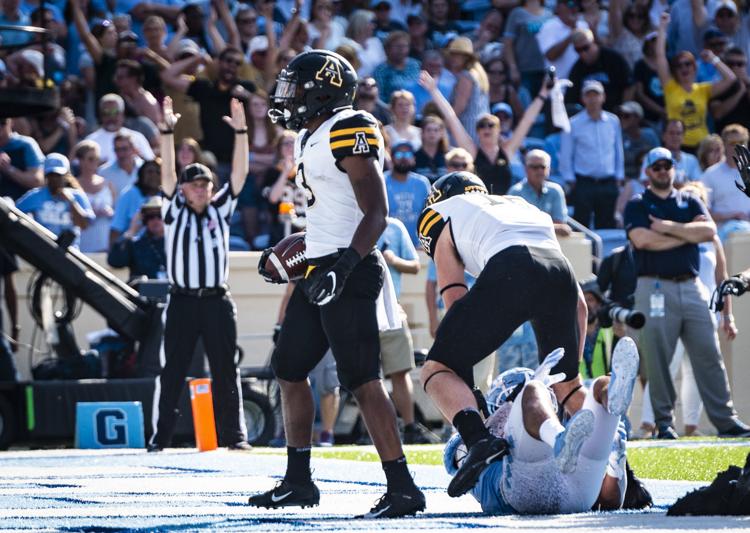 Appalachian State UNC Charlotte Football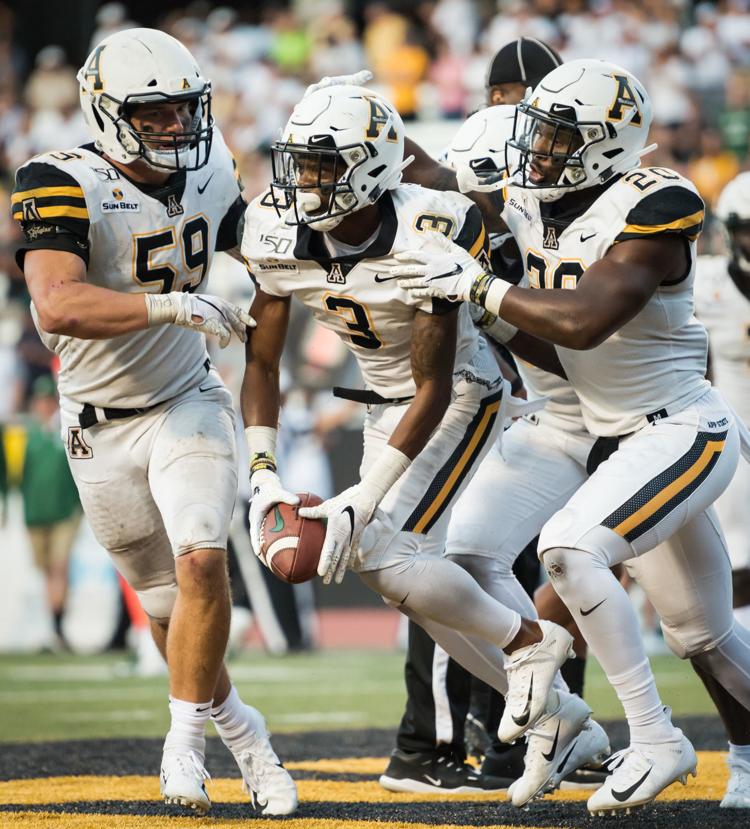 Appalachian State UNC Charlotte Football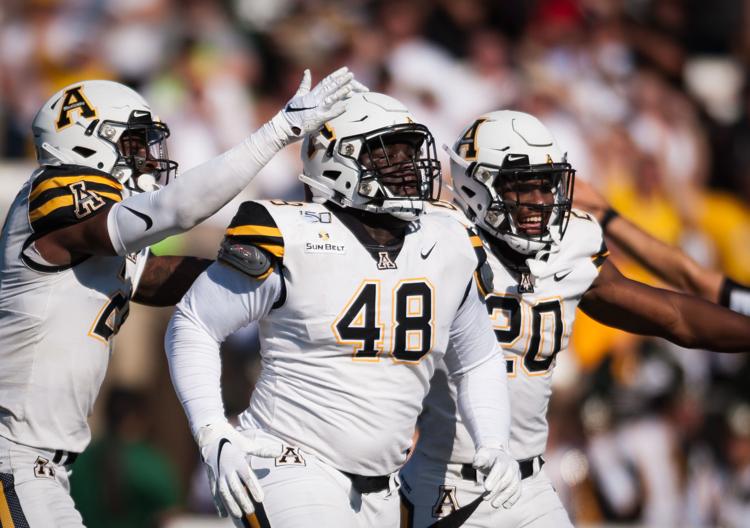 Appalachian State UNC Charlotte Football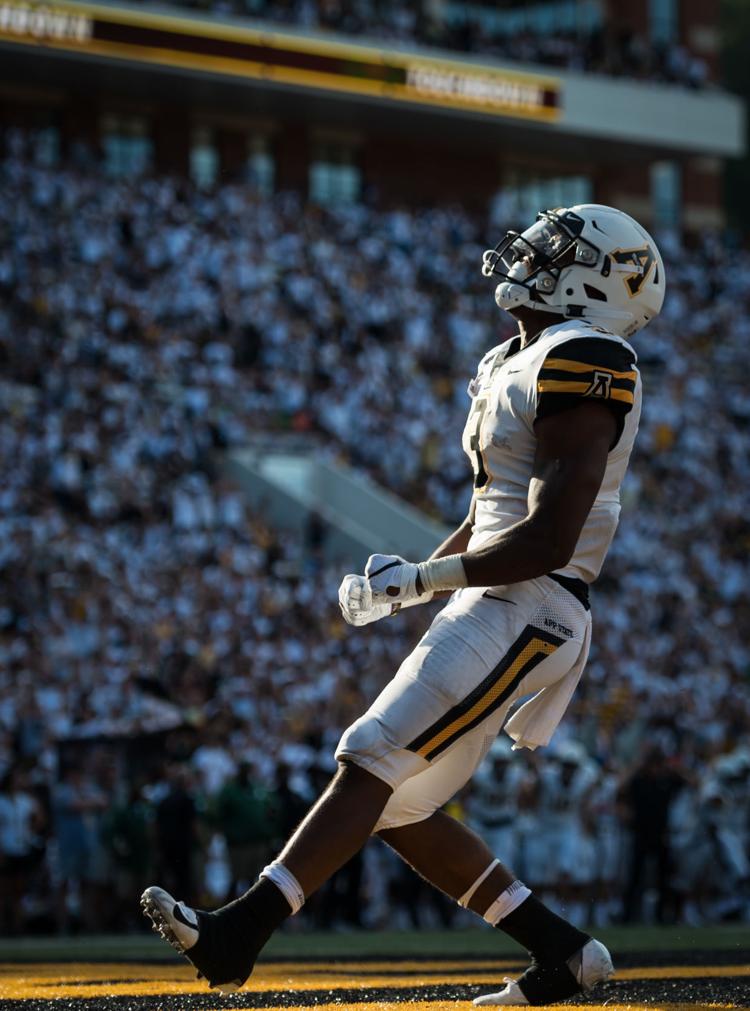 East Tennessee State Appalachian State football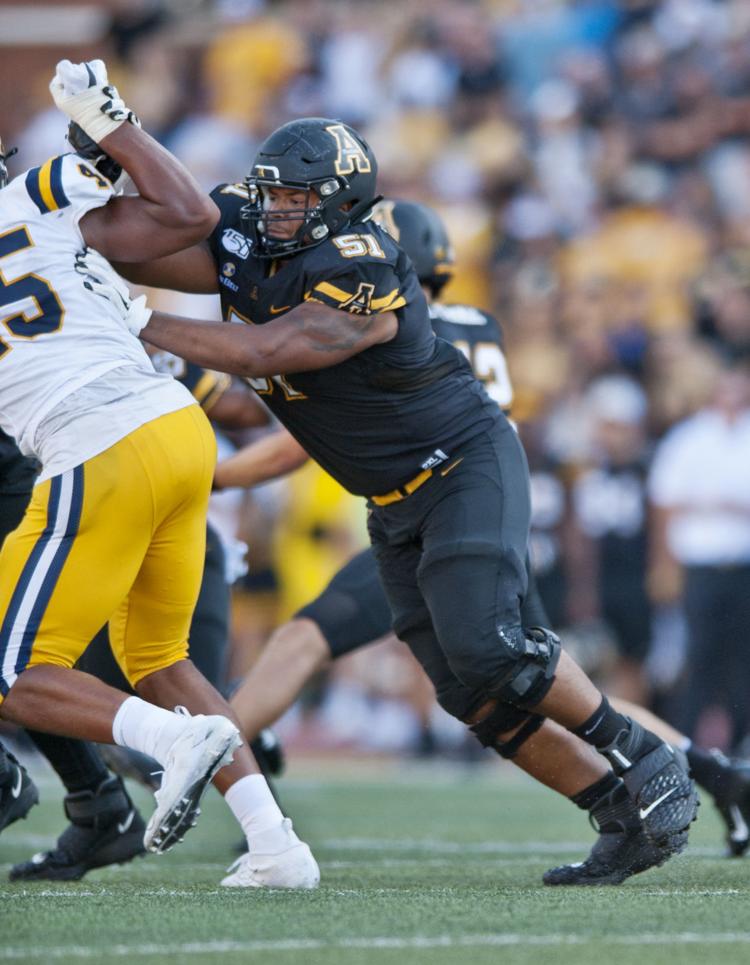 East Tennessee State Appalachian State football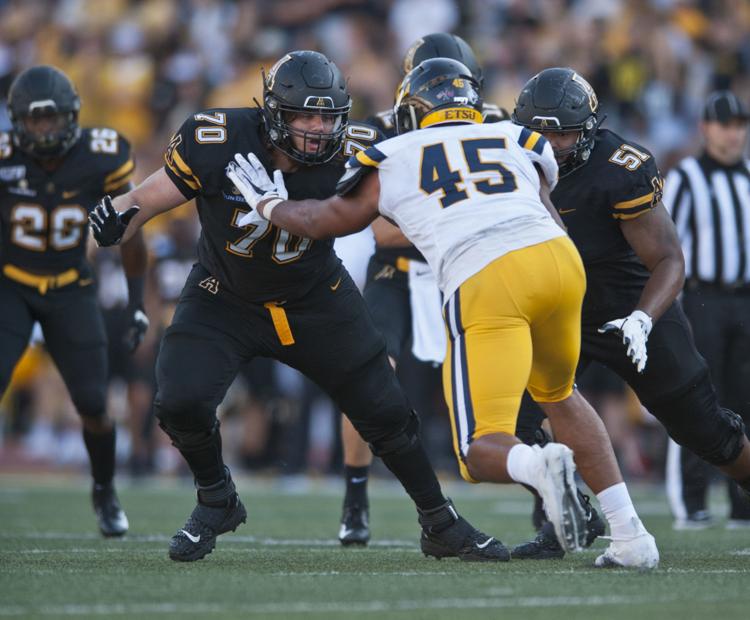 Appalachian State spring scrimmage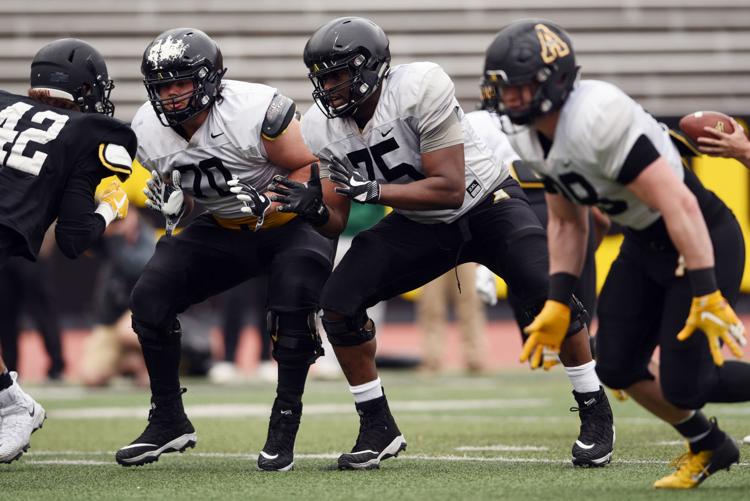 AppFootball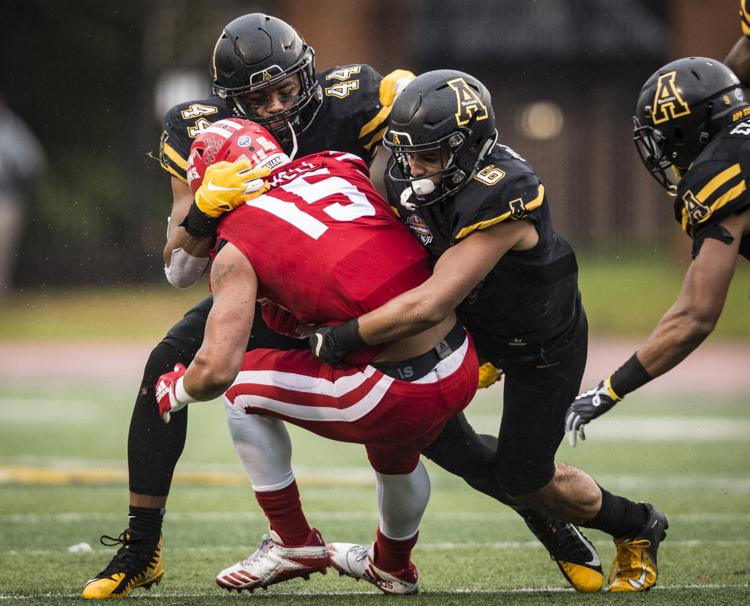 AppFootball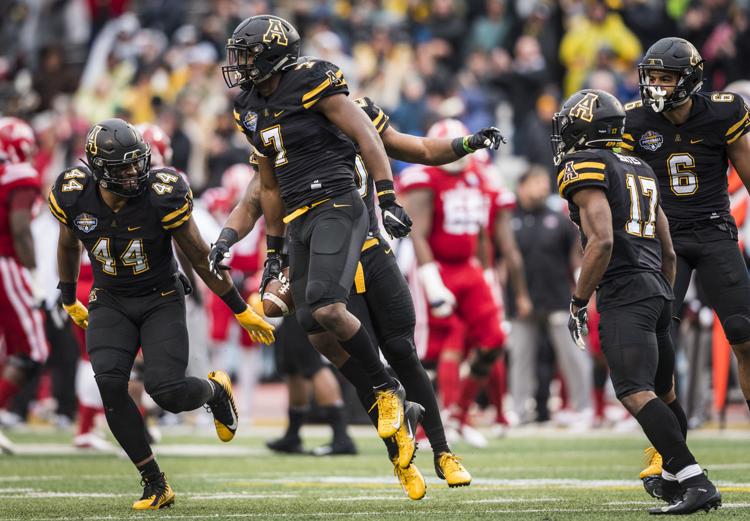 AppFootball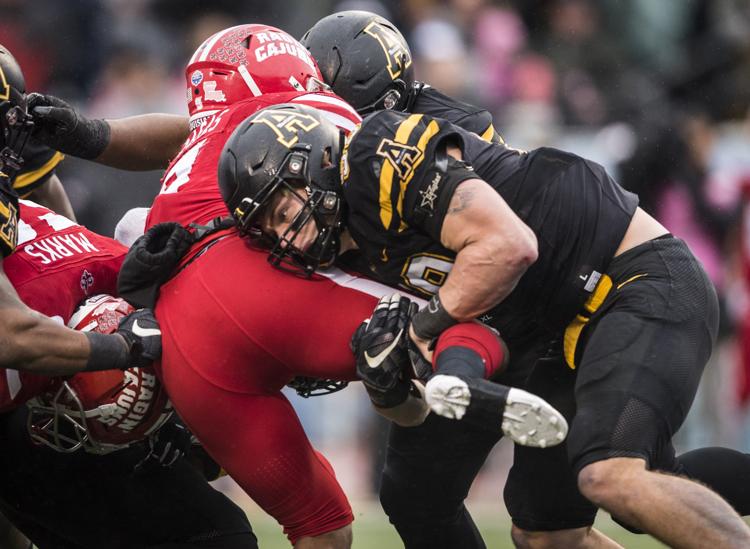 AppFootball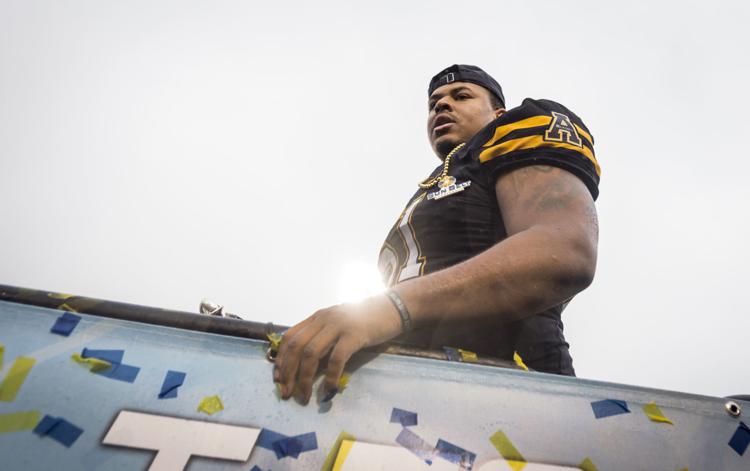 AppFootball
AppStateFB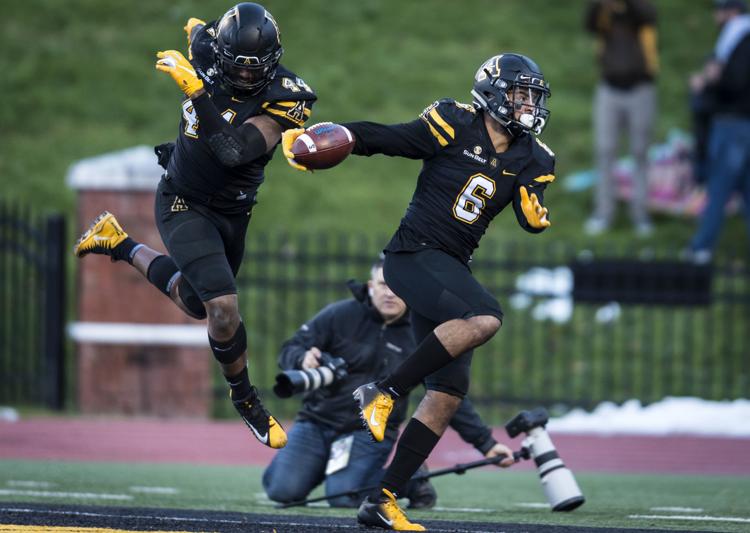 AppStateFB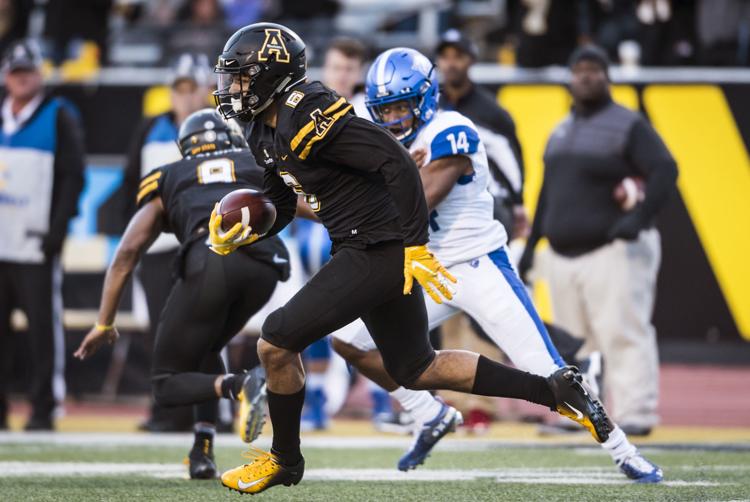 AppStateFB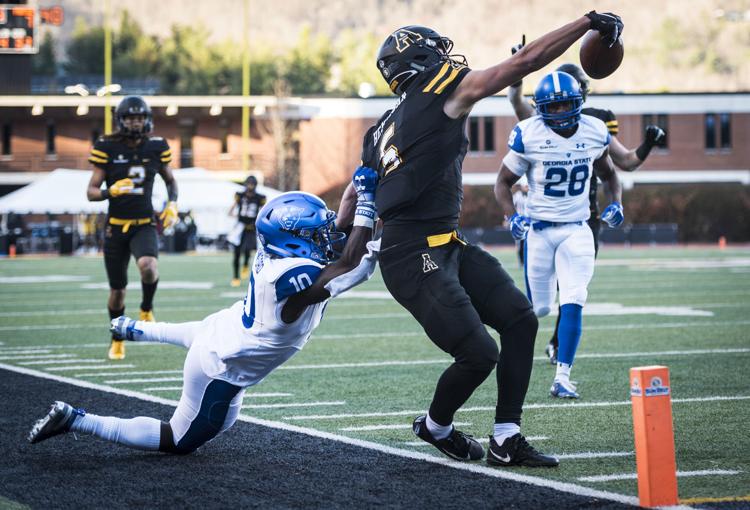 AppStateFB
AppStateFB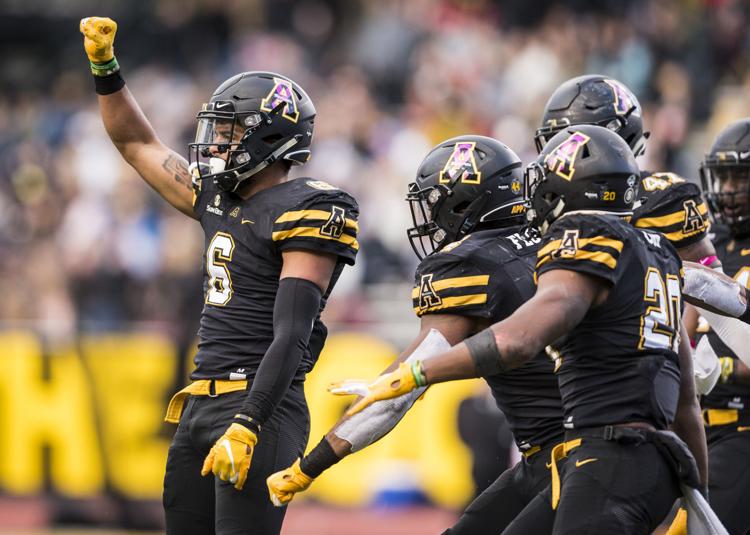 AppStateFB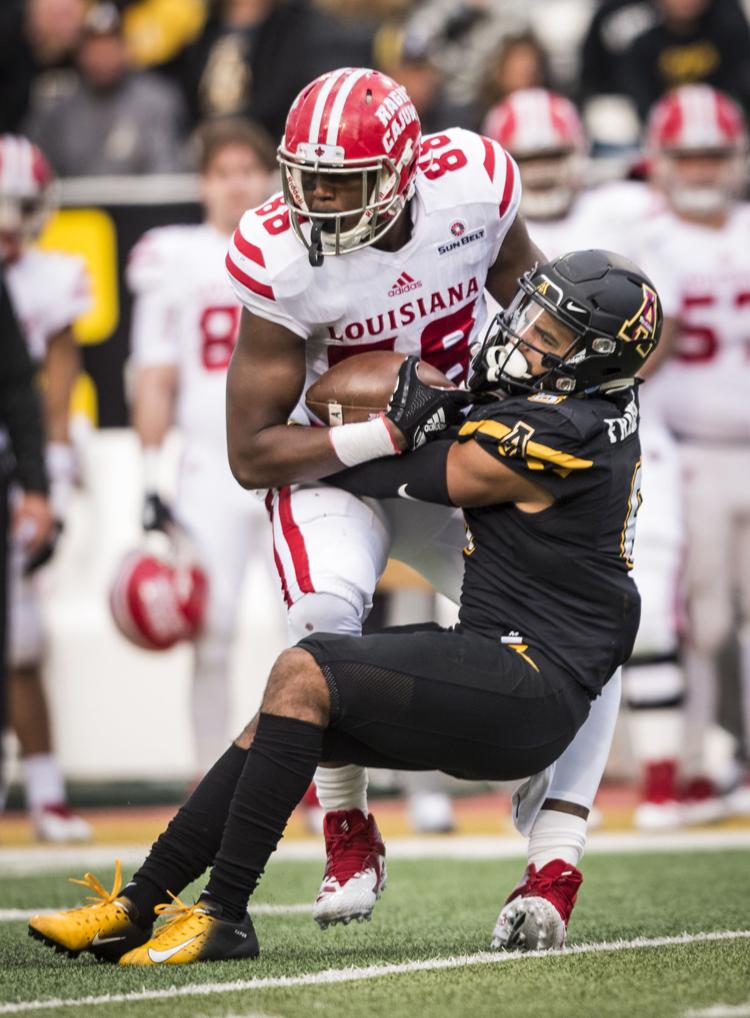 AppStateFB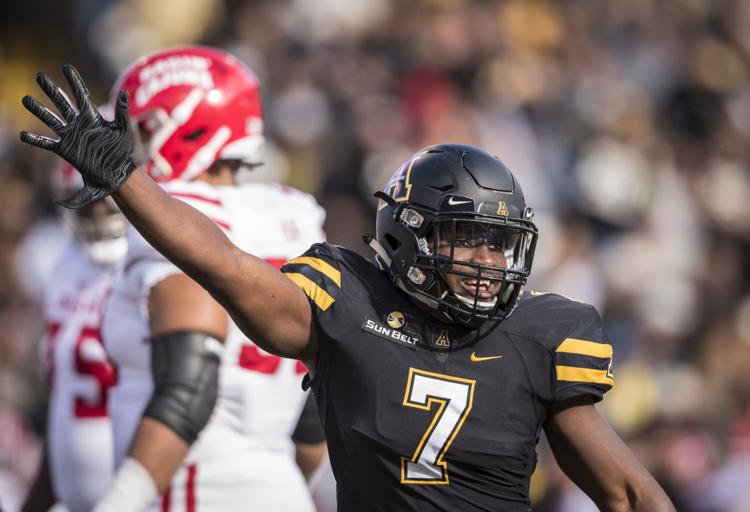 AppStateFB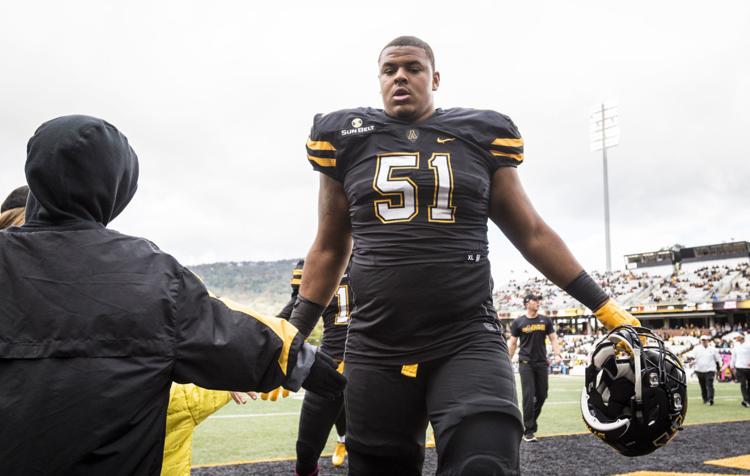 AppStateFB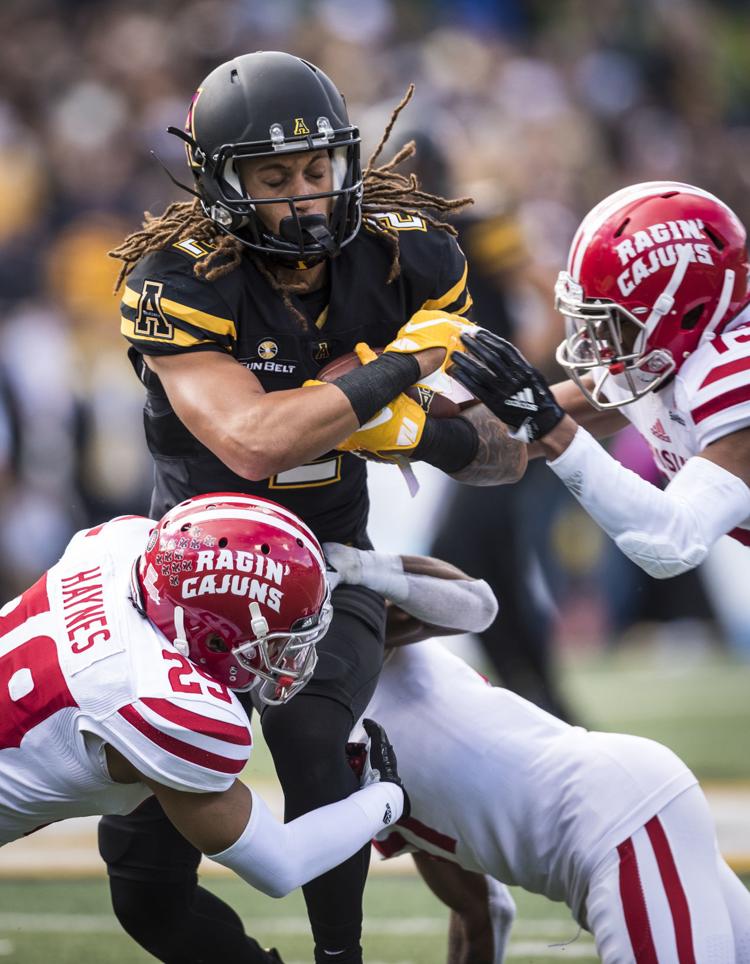 AppStateFB
AppStateFB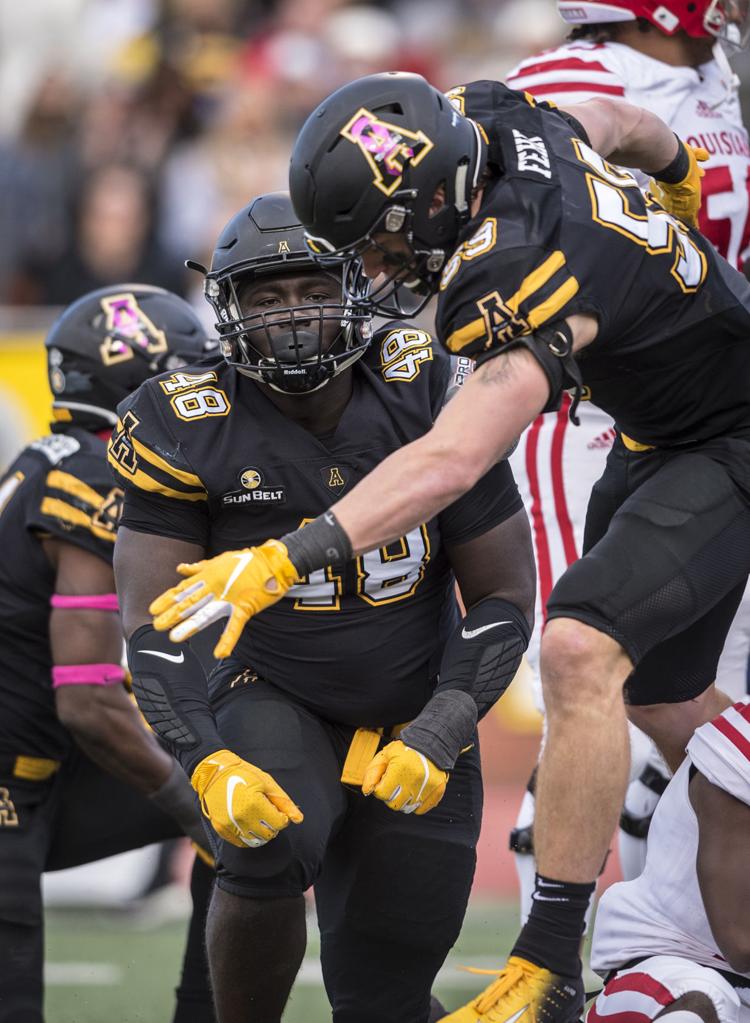 AppStateFB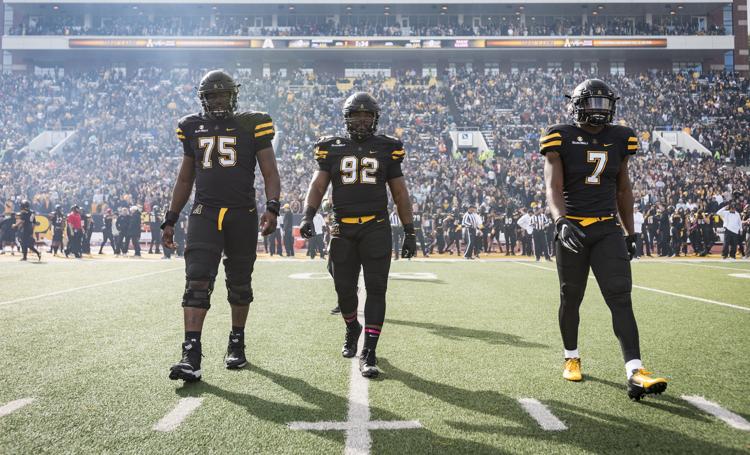 AppStateFB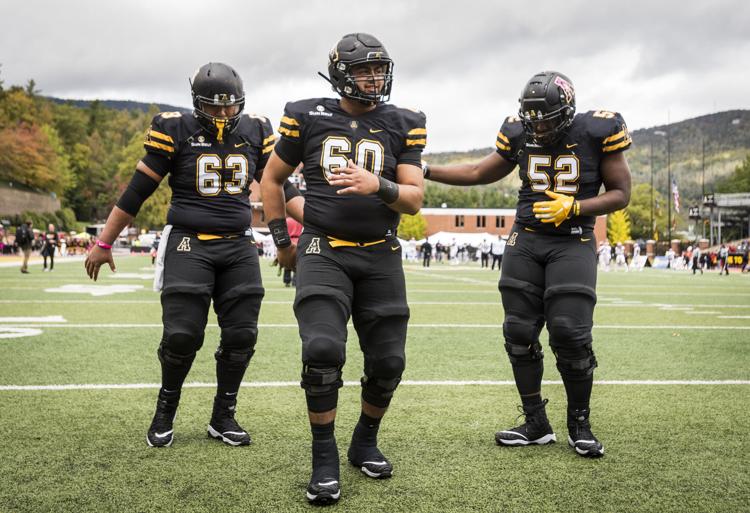 Gardner-Webb Appalachian State Football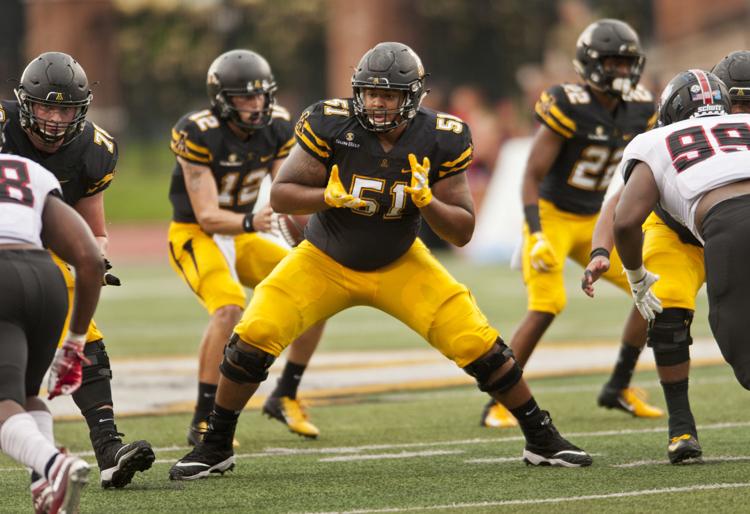 Gardner-Webb Appalachian State Football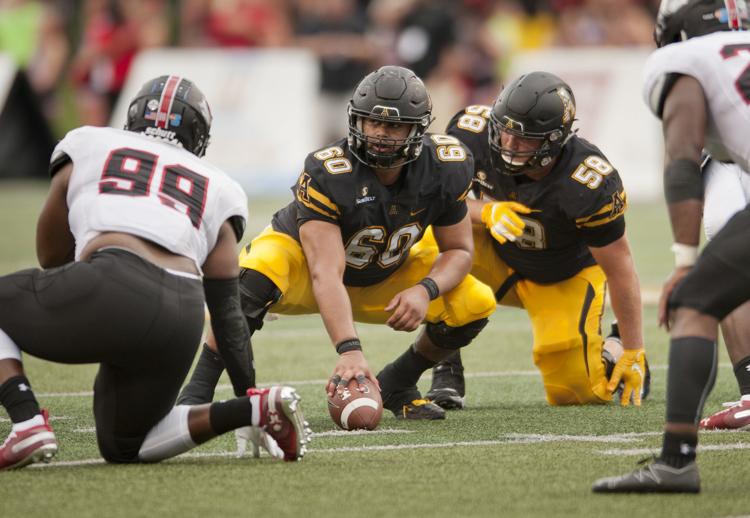 AppStateFB
AppStateFB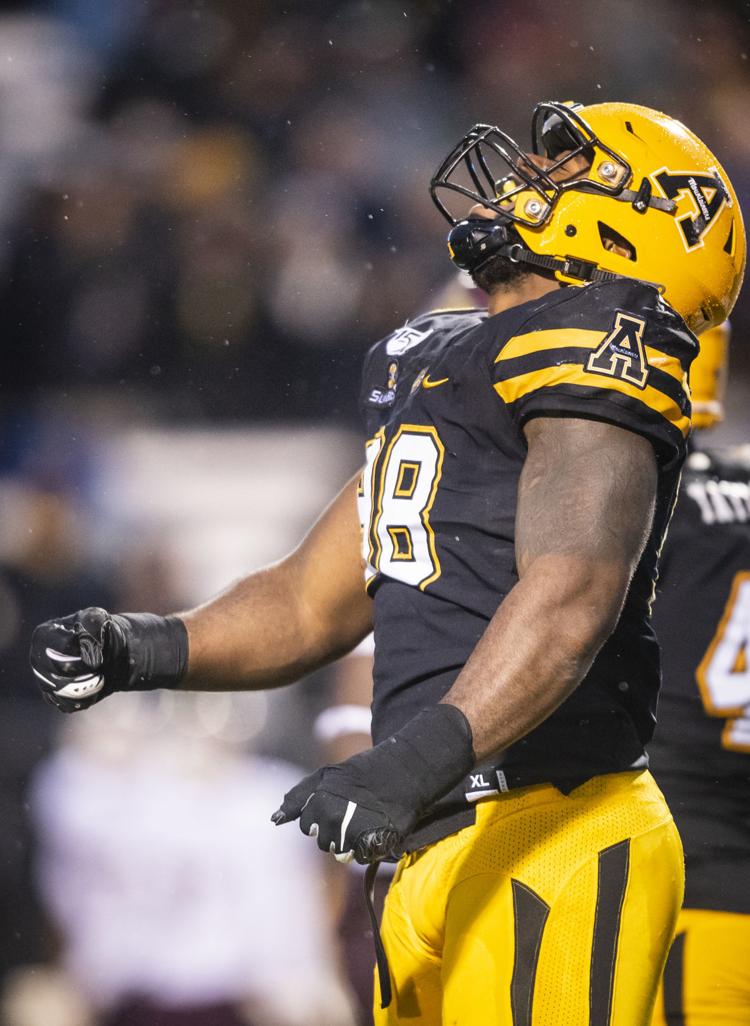 AppFootball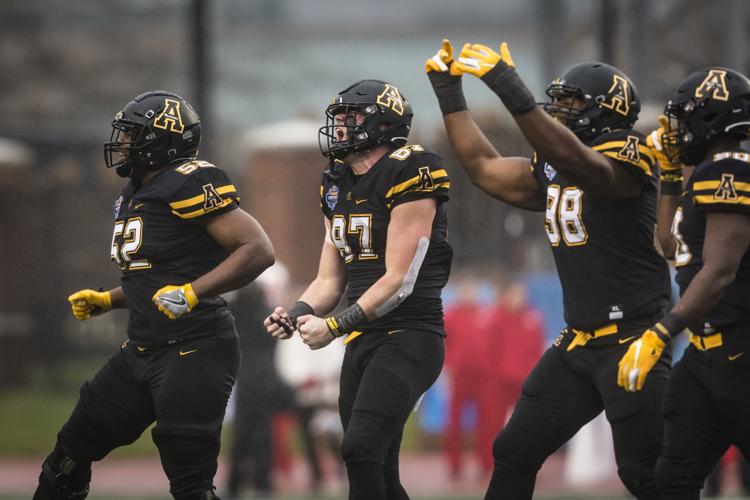 App State UL Monroe Football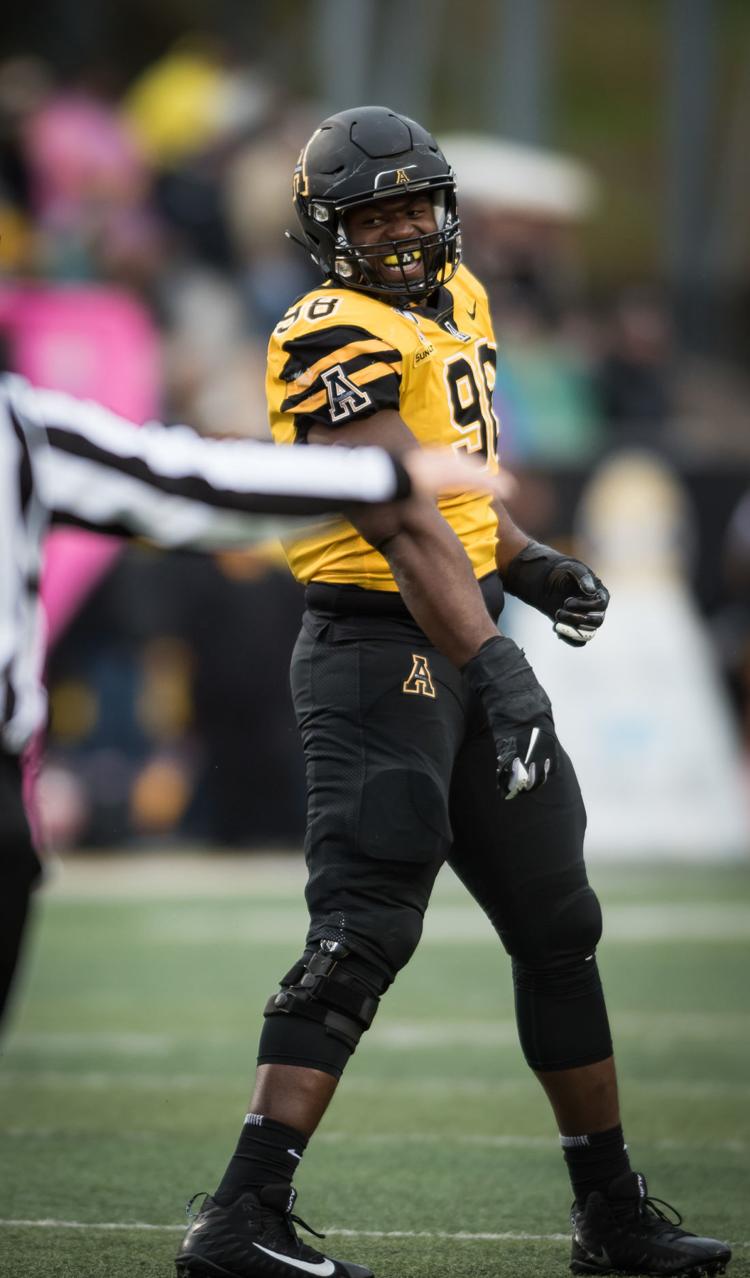 AppFB