Here are five things to know about No. 24 App State's matchup with Troy
For Appalachian State, it's pretty simple: win the season finale at Troy, and the Mountaineers will play host to the Sun Belt Conference title game for the second straight season.
The Mountaineers (10-1, 6-1 Sun Belt) take on the Trojans on Friday. Troy (5-6, 3-4) is one win away from bowl eligibility and coming off a 53-3 loss to Louisiana.
Here are five things to know about the matchup:
1. Injury report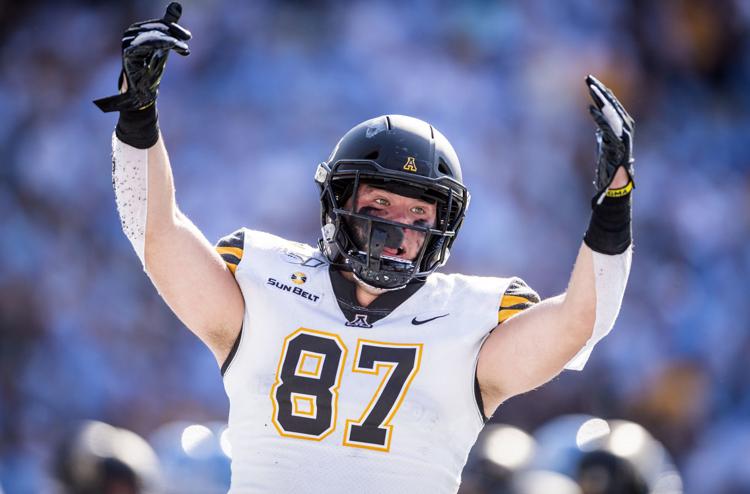 On top of the season-ending injury to Corey Sutton, App State also will be without two more significant contributors.
Starting tight end Collin Reed and key defensive reserve Ryan Huff will miss the game and not travel due to undisclosed injuries.
Huff has played in all 11 games, starting two to spell then-injured starter Desmond Franklin. He has 19 tackles and one quarterback hurry. Reed has caught six passes this season. Two of them have been for touchdowns.
2. Zac Thomas setting career highs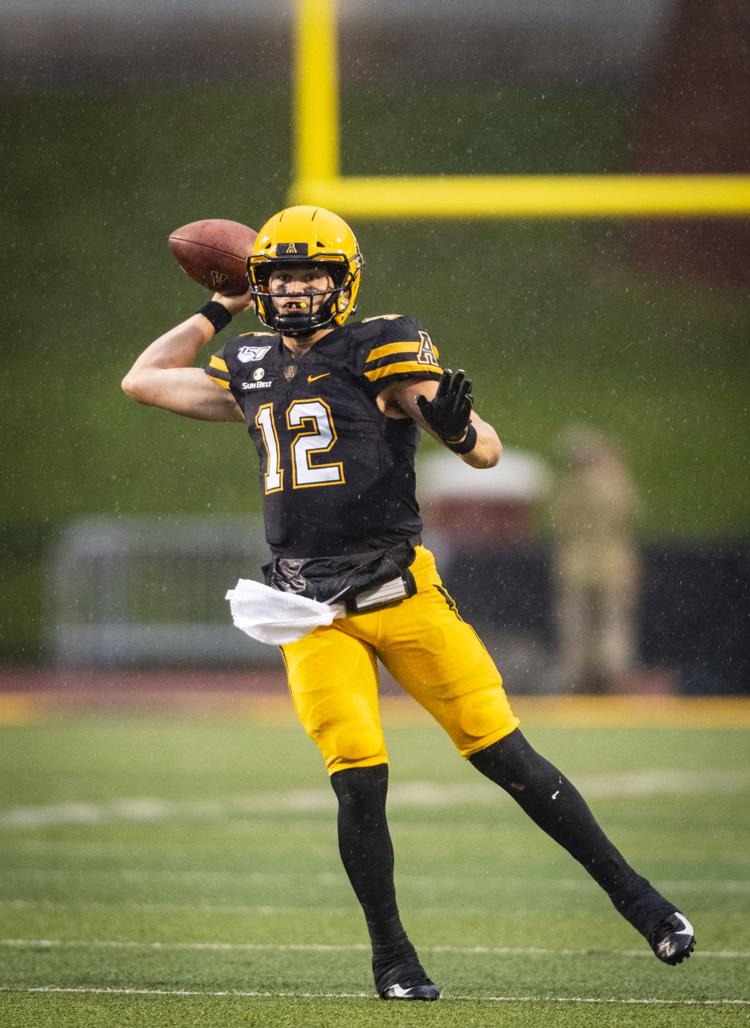 App State's quarterback has started all 11 Mountaineers games this season. With three games left — the regular-season finale at Troy, the Sun Belt title game and a bowl game — Thomas has already set one career mark.
His 2,101 passing yards this season eclipsed last year's total (2,039). Thomas appeared in 12 games last season, but he really played in 11 after coming out of the game against Georgia Southern after the first series due to a concussion. He missed the following week's game at Coastal Carolina as well.
With 20 passing touchdowns already, it's likely he will pass last season's total of 21. Thomas scored a total of 31 touchdowns in 2018. This season, he's at 26.
3. Troy's points disparity
Before only scoring three points against Louisiana, Troy had scored at least 40 points in the previous two weeks. The Trojans had 49 points Nov. 9 in a win against Georgia Southern, following that performance with 63 points in a victory over Texas State.
So what changed? Louisiana shut down passing lanes.
The Ragin' Cajuns had eight deflections in the game, an effort that limited Troy starting quarterback Kaleb Barker to completing 46.9% of his passes, his worst mark of the season. That played up in red zone as well. After going 7-of-7 in the red zone in back-to-back weeks, Louisiana allowed Troy to reach the red zone only three times, which resulted in one field goal.
4. Alabama homecoming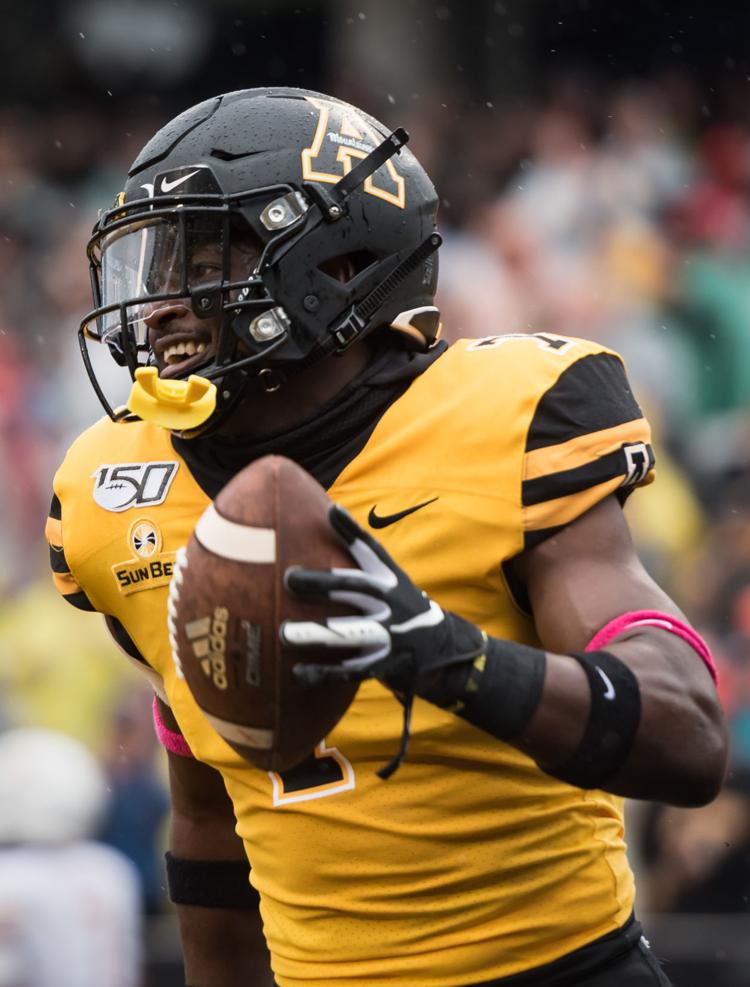 App State has four players on its roster from the state of Alabama.
Offensive lineman Cole Garrison (Pinson), running back Camerun Peoples (Lineville), safety Josh Thomas (Montgomery) and quarterback Zac Thomas (Trussville) are all from the state. For Peoples, who is injured and out for the season, Garrison and Zac Thomas, all of their hometowns are two-plus hours away.
But for Josh Thomas, he'll be roughly an hour away from where he grew up.
"This is an important game for a lot of guys on our roster, but especially a captain, Josh Thomas, who's from Montgomery, Ala., who's going to have the most people there that he's probably had at any game in his career," Drinkwitz said.
5. The history of the matchup
This will be the eighth matchup between App State and Troy.
The last four have happened in the last five years, and three of those were won by the Mountaineers. Appalachian beat Troy 21-10 last season in Boone.
On top of that, App State has won its last 10 games in November. The Mountaineers' most-recent loss in the month came in 2017, a 52-45 loss against UL Monroe. Since that defeat, App State has won 25 out of 28 games.