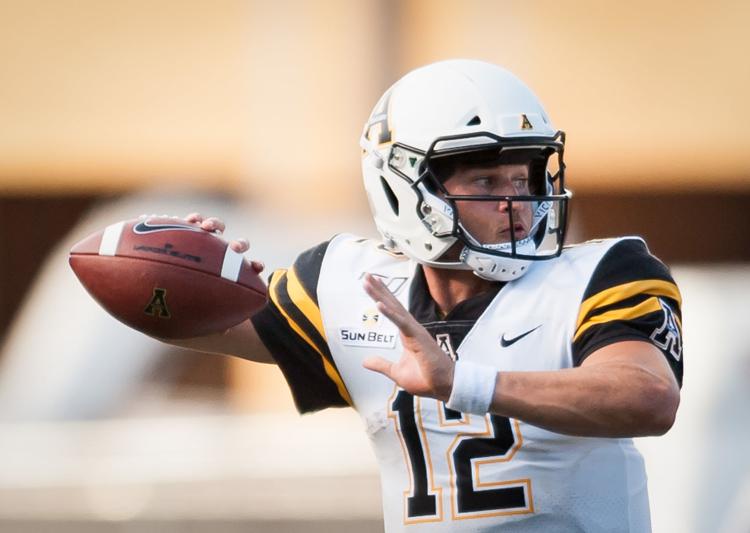 Appalachian State travels to North Carolina on Saturday for a massive in-state matchup between a Group-of-Five power and the flagship state university.
The two teams have played only once in their history, a 56-6 UNC win in 1940.
The Mountaineers (2-0) are coming out of an off week, while the Tar Heels (2-1) are trying to recover from a loss to Wake Forest.
Here are five things to know about the game:
1. "They've got a dog at running back"
App State running back Darrynton Evans earned some serious props from UNC defensive tackle Aaron Crawford on Tuesday.
"They've got a dog at running back," Crawford said during a press conference, "... he's going to play in the league one day."
Just appreciate what Evans has accomplished recently: the junior had 234 yards on 19 carries and scored a total of four touchdowns. He has 333 rushing yards this season, ranking 13th in the nation. But he is the only running back in the top 20 to have played in only two games. His average of 166.5 yards per game is second in the nation.
2. The return of Corey Sutton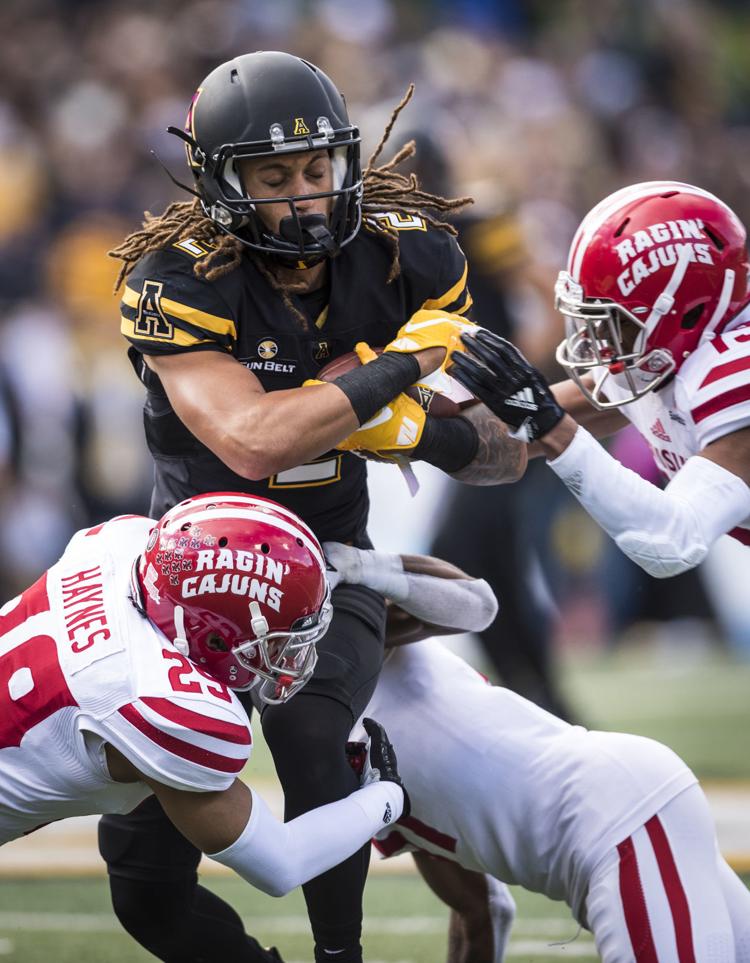 App State will regain a major weapon this week against UNC.
Corey Sutton will make his 2019 debut after being suspended for the first two games of the season. He had 10 touchdown catches last season, the first player to hit that mark since Brian Quick did so in 2011.
And Coach Mack Brown of North Carolina is aware of how disruptive Sutton could be. During his weekly press conference, Brown compared Sutton (6-foot-3, 200 pounds) to Sage Surratt (6-3, 215), the latter of which blew up the Tar Heels' secondary for nine receptions, 169 yards and a touchdown.
"They are going to pull out all the tricks and obviously their conference helped them by giving them a week off before they play us," Brown said.
3. Getting up for the game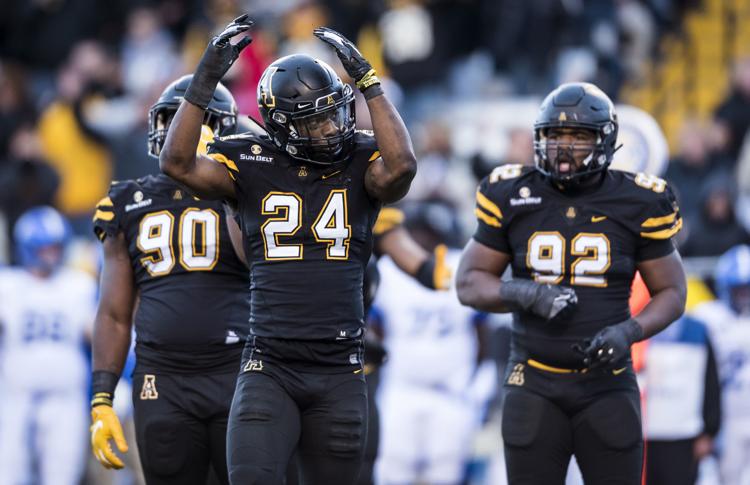 This is the first matchup of the two programs in almost 80 years. And it'd be safe to say that both teams should bring high energy levels into the game. Especially considering comments made after their last performances.
Following App State's 56-41 win against Charlotte on Sept. 7, Akeem Davis-Gaither mentioned that no opponent can be taken lightly.
"I think the offense and defense came out slow the first half. Offense came out better in the second; defense still was flat, no energy," Davis-Gaither said. "Couldn't never catch a groove, and Charlotte, they was outplaying us, they were playing hard, they wanted it more, they seemed like."
North Carolina players, after a 24-18 loss to Wake Forest, talked about lacking the intensity they possessed against South Carolina and Miami. Brown was quick to point out that the Tar Heels aren't good enough to be over-confident yet.
"I think that the biggest thing is as coaches and as players, we all have to grow together and understand that we're not good enough to beat anybody unless we're playing with passion," Brown said. "That's what we've got to do.
"We had the chance to come back, but at this stage in our program, we can't roll it out there against anybody and that's hard."
4. Keeping the average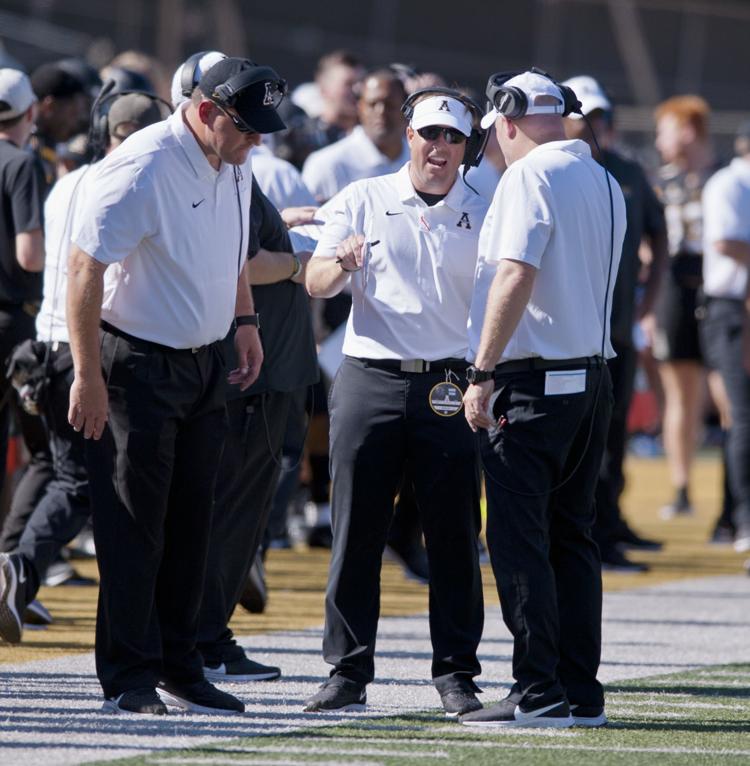 Eliah Drinkwitz has stated he wants the Mountaineers offense to average 3 points per possession. So far, so good.
Appalachian is averaging 3.36 points per offensive drive through its first two games. The offensive unit scored 42 points apiece against East Tennessee State and Charlotte, respectively. App State needed only 10 drives to do so against ETSU, and 15 drives to do so against Charlotte.
App State added two special teams touchdowns against Charlotte: D'Marco Jackson scooped up the ball in the end zone on a blocked punt, and Evans turned an onside kick return into a 45-yard score.
5. A Triangle reunion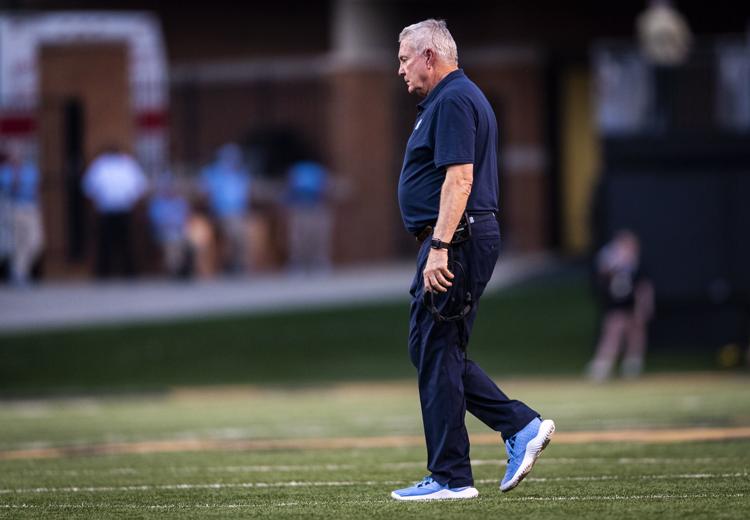 This is a two-way street for coaching story lines.
For Brown, it's a battle against the school where he started his head coaching career. He coached the Mountaineers for one season, in 1983, before becoming the offensive coordinator at Oklahoma.
For Drinkwitz, he returns to the Triangle, where he spent the last three seasons as the offensive coordinator at N.C. State.
There are more than a few App State connections on the UNC sideline: Lonnie Galloway, UNC's receivers coach, was an assistant at App State during the I-AA national championship years from 2005 to 2007; O-line coach Stacy Searels coached at App State from 1994 to 2000; Sparky Woods, the man who replaced Brown as App State's head coach in 1984, is a senior adviser to the head coach; Mario Acitelli, a special teams analyst, played offensive line at App State; defensive analyst Preston Mason was a student assistant at App State; and John Mark Hamilton, UNC's director of player personnel, spent 12 years at App State before joining the Tar Heels program.