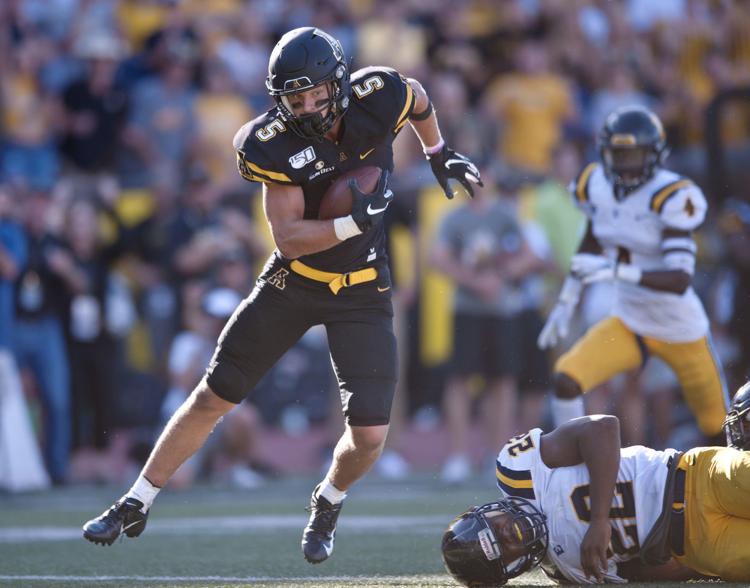 BOONE — Since he took over at Appalachian State, Coach Eli Drinkwitz has given his offensive players the same message over and over.
"He's definitely said that he's trying to get the playmakers the ball in space as much as he can," said Darrynton Evans, App State's starting running back.
And in a 42-7 win against East Tennessee State on Saturday, the Mountaineers gave glimpses of that. After his debut win, Drinkwitz offered an even simpler version of what he wants to do every play.
"You just go with the hot hand," Drinkwitz said. "I never worry about it. If the dude's playing and he's playing well, keep feeding him man. Feed the studs. FTS."
The studs on Saturday were Thomas Hennigan and Darrynton Evans, both guys who provided steady production on drives where Appalachian needed to see points.
First, the pair combined to help Appalachian score its first touchdown. Evans caught three passes on that drive alone, and Evans mixed in a 23-yard run. The series ultimately resulted in a 1-yard touchdown run by quarterback Zac Thomas.
Later in the second half, each found their way into the end zone to pad a lead and overcome an ETSU score. App State entered the second half with a 14-point lead and started with the ball. The Mountaineers needed 11 plays to score, and Evans carried the ball on five of them. The last was a 13-yard touchdown.
Hennigan provided a beauty of a catch on his next drive. The Buccaneers drove the field and scored the series before, bringing the score to 21-7. Then Hennigan connected with Thomas for a 31-yard touchdown about four minutes later, wiggling around two defenders mid air and spinning into the end zone.
Evans ran 14 times for 99 yards and his score. And Hennigan grabbed a career-high seven receptions to go along with 79 yards.
It was a resurgent performance for Hennigan, who didn't score a receiving touchdown last season until the New Orleans Bowl. Drinkwitz called Hennigan the most consistent receiver through the spring and the fall.
Hennigan didn't want to put too much weight on it though, even though he enjoyed finding the end zone again.
"I had to just believe in myself and play my game," Hennigan said. "Am I relieved? Yeah I think everyone would be relieved after that but we got a lot way to go, and so do I, and so does this team."
The Mountaineers piled on after that, getting touchdowns from Jalen Virgil (on a 15-yard run) and Christian Wells (a 17-yard pass from Jacob Huesman). But Drinkwitz said there's plenty that Appalachian can work on when it reviews the tape.
For one, he'd like to help Thomas feel more comfortable in the pocket. And two, he knows he will continue to learn and grow as a first-time head coach in his debut season.
Hennigan thinks he and the rest of his teammates will be able to take advantage of matchups, just like he and Evans did on Saturday.
"You know, it speaks volumes to how hard we've worked this offseason," Hennigan said. "Starting when we get back in January, and we're already lifting weights.
"It's a long, eight-month process so I mean, that's when you win football games in the spring, not on these Saturdays."
East Tennessee State Appalachian State football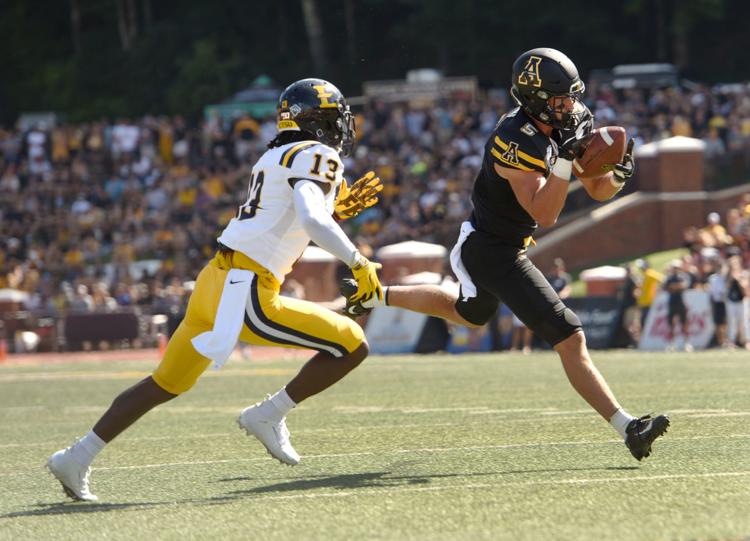 East Tennessee State Appalachian State football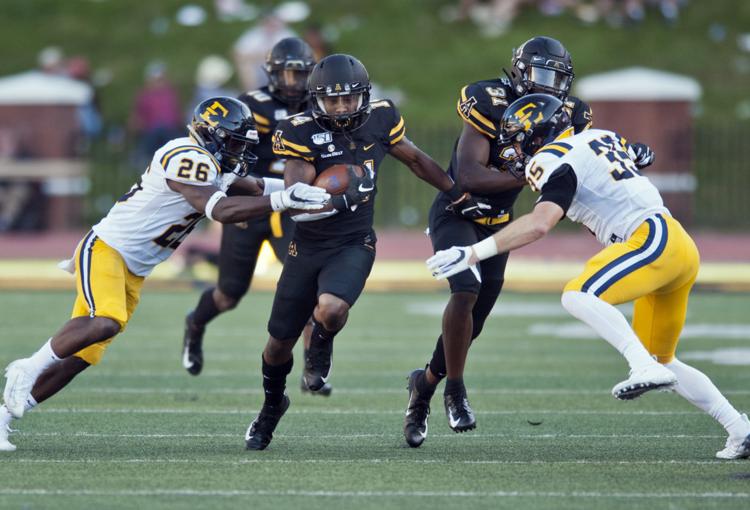 East Tennessee State Appalachian State football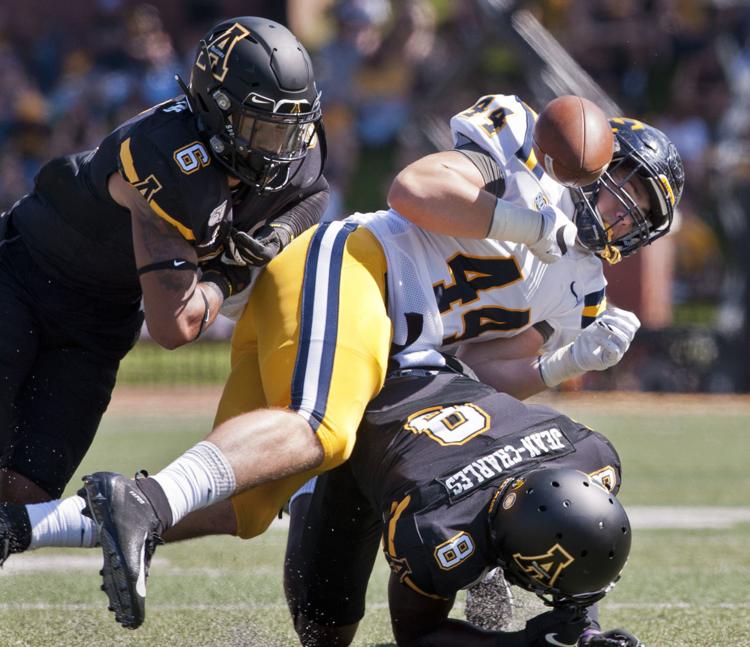 East Tennessee State Appalachian State football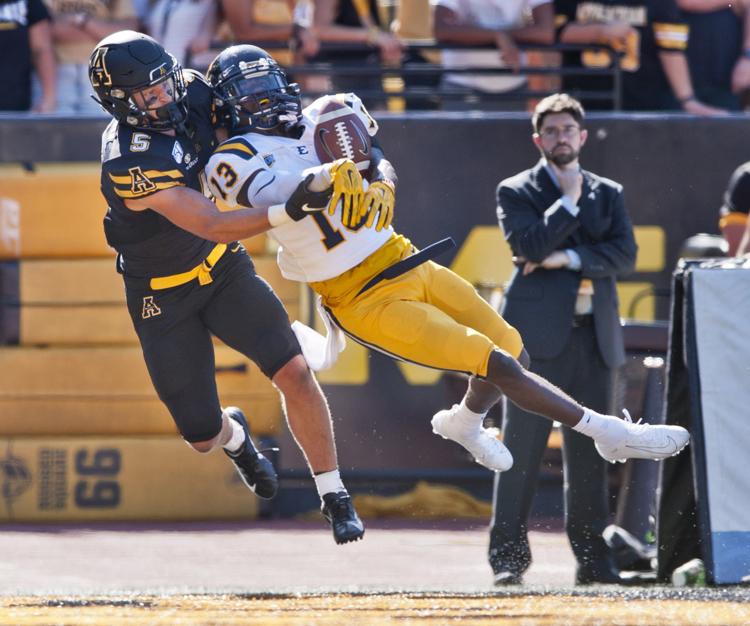 East Tennessee State Appalachian State football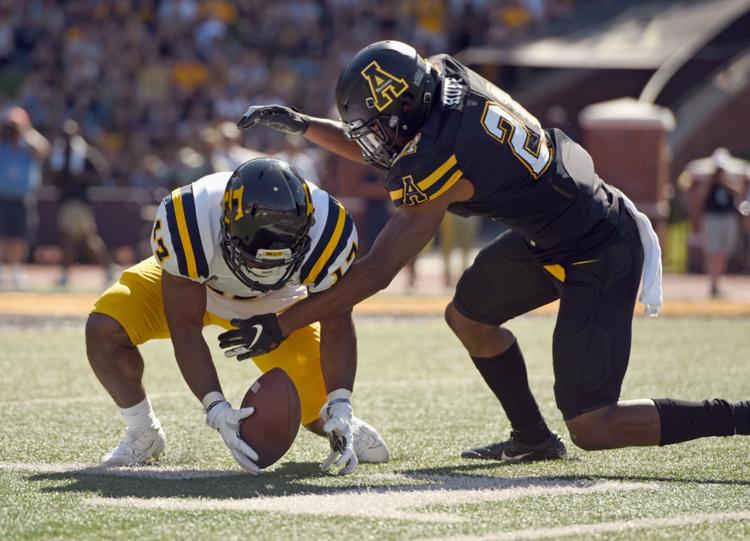 East Tennessee State Appalachian State football
East Tennessee State Appalachian State football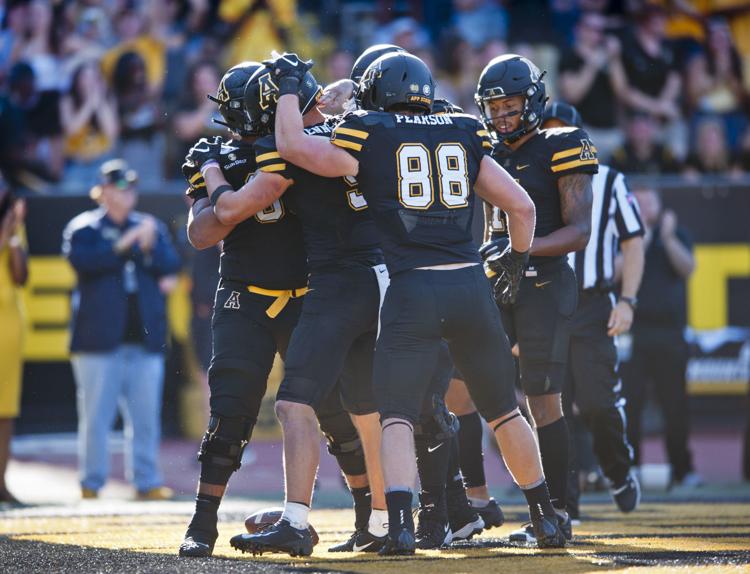 East Tennessee State Appalachian State football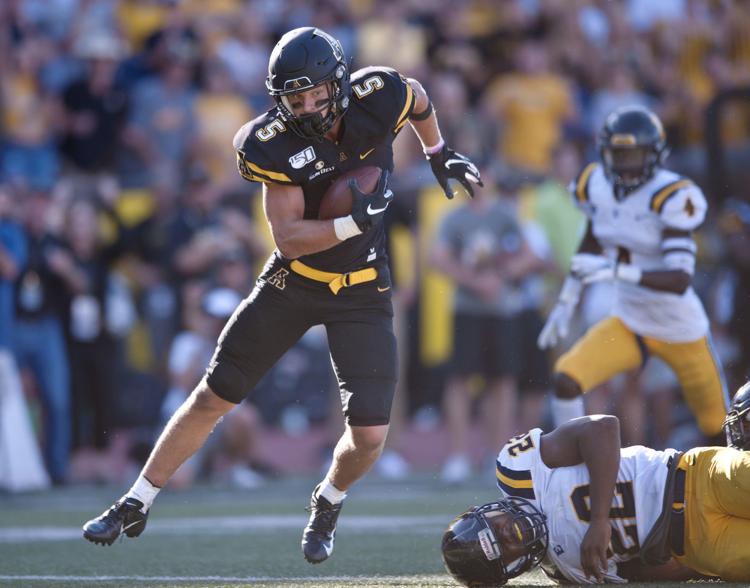 East Tennessee State Appalachian State football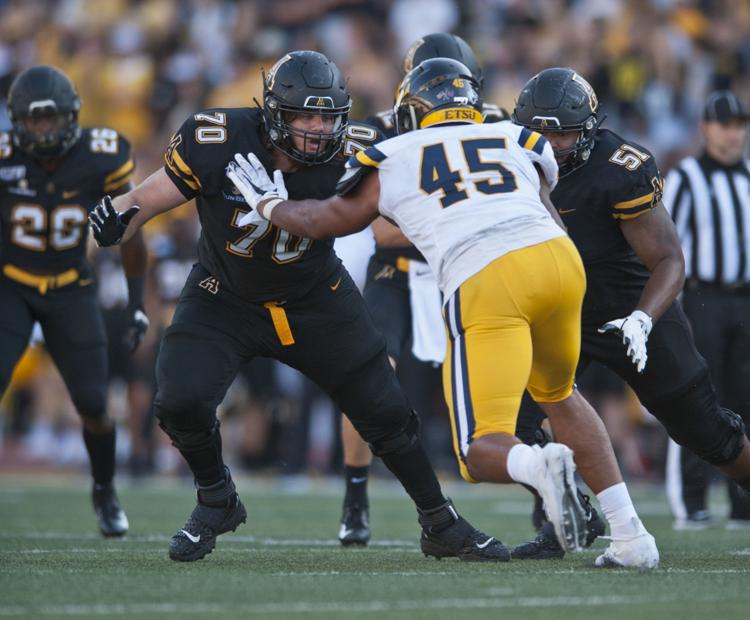 East Tennessee State Appalachian State football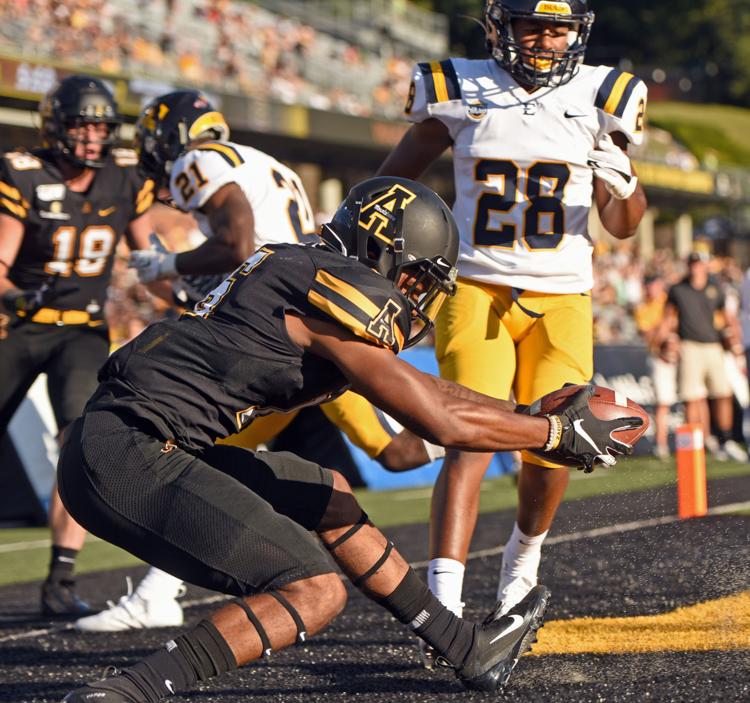 East Tennessee State Appalachian State football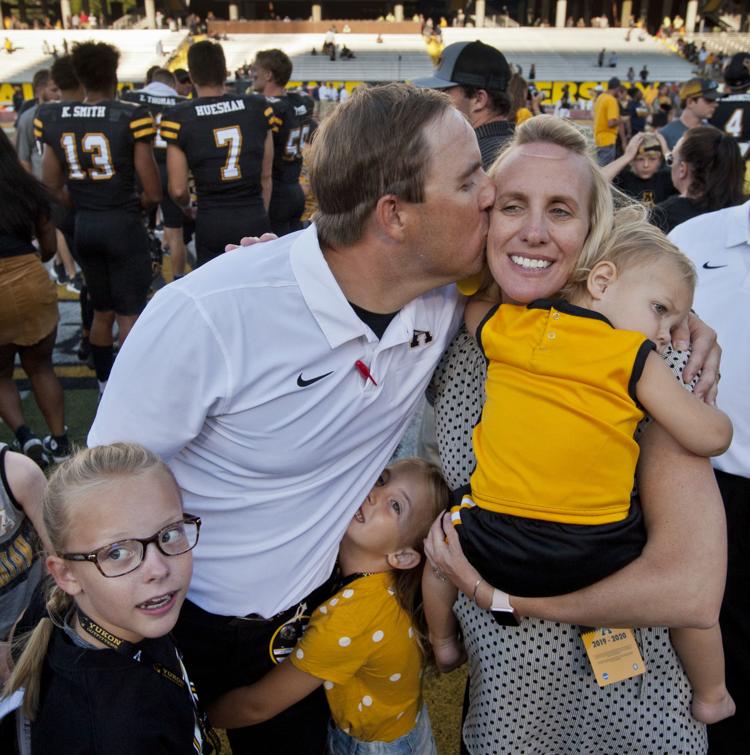 East Tennessee State Appalachian State football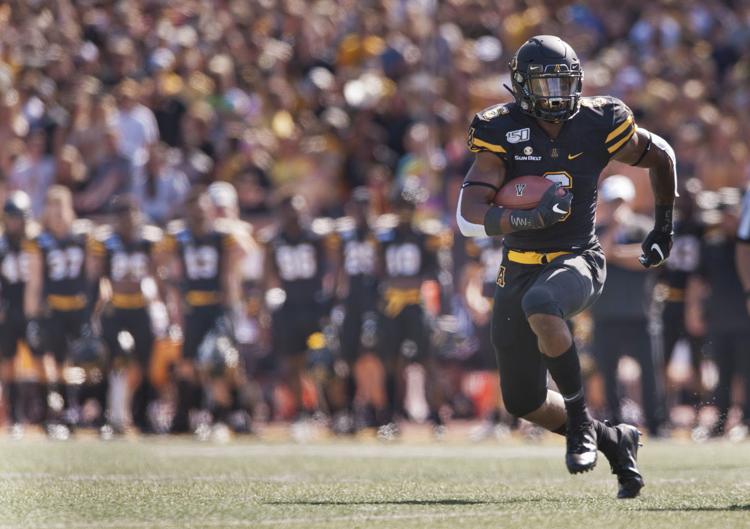 East Tennessee State Appalachian State football
East Tennessee State Appalachian State football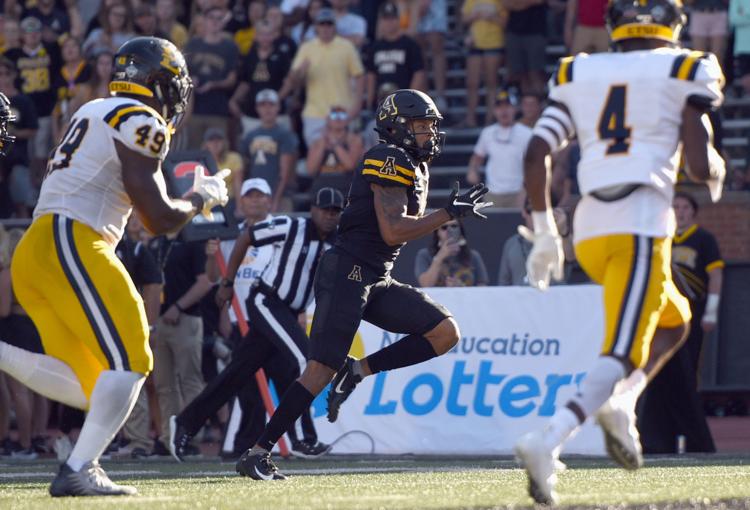 East Tennessee State Appalachian State football
East Tennessee State Appalachian State football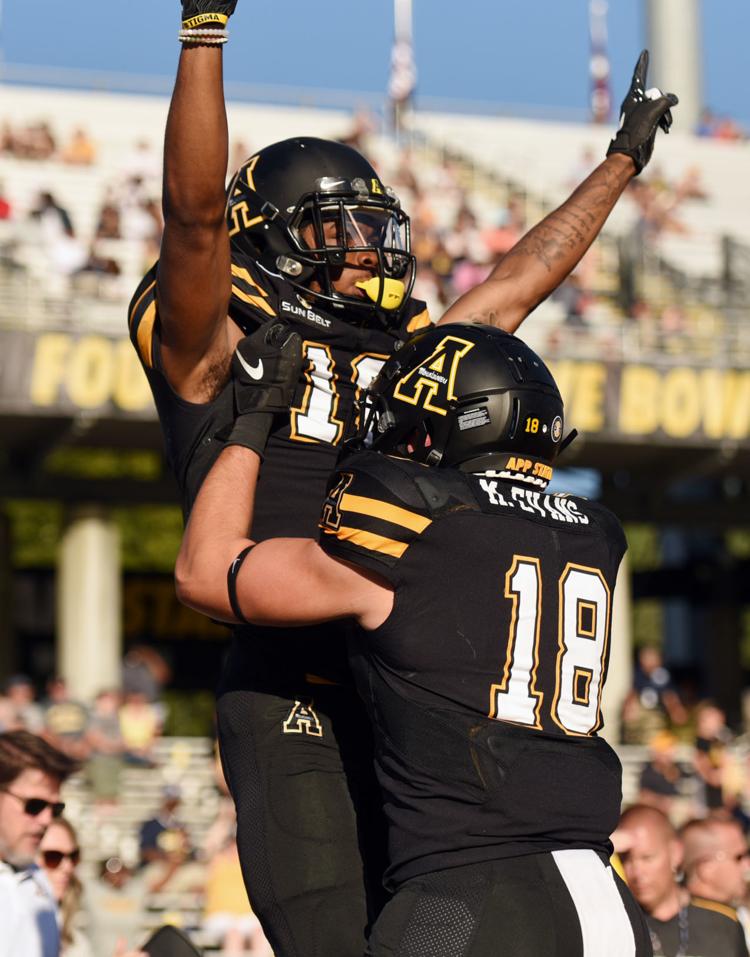 East Tennessee State Appalachian State football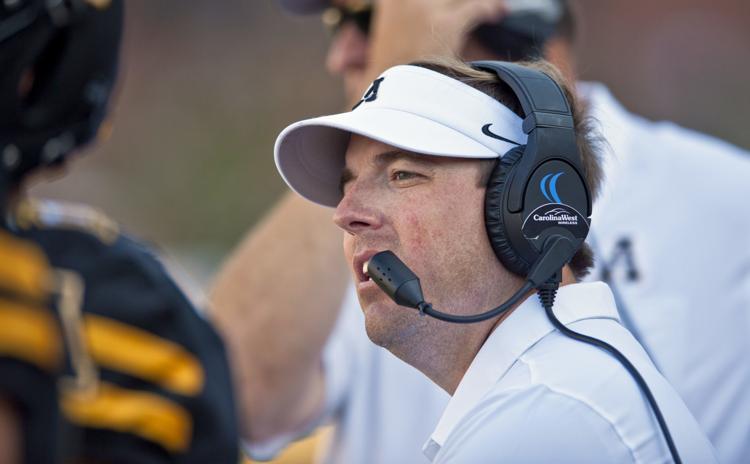 East Tennessee State Appalachian State football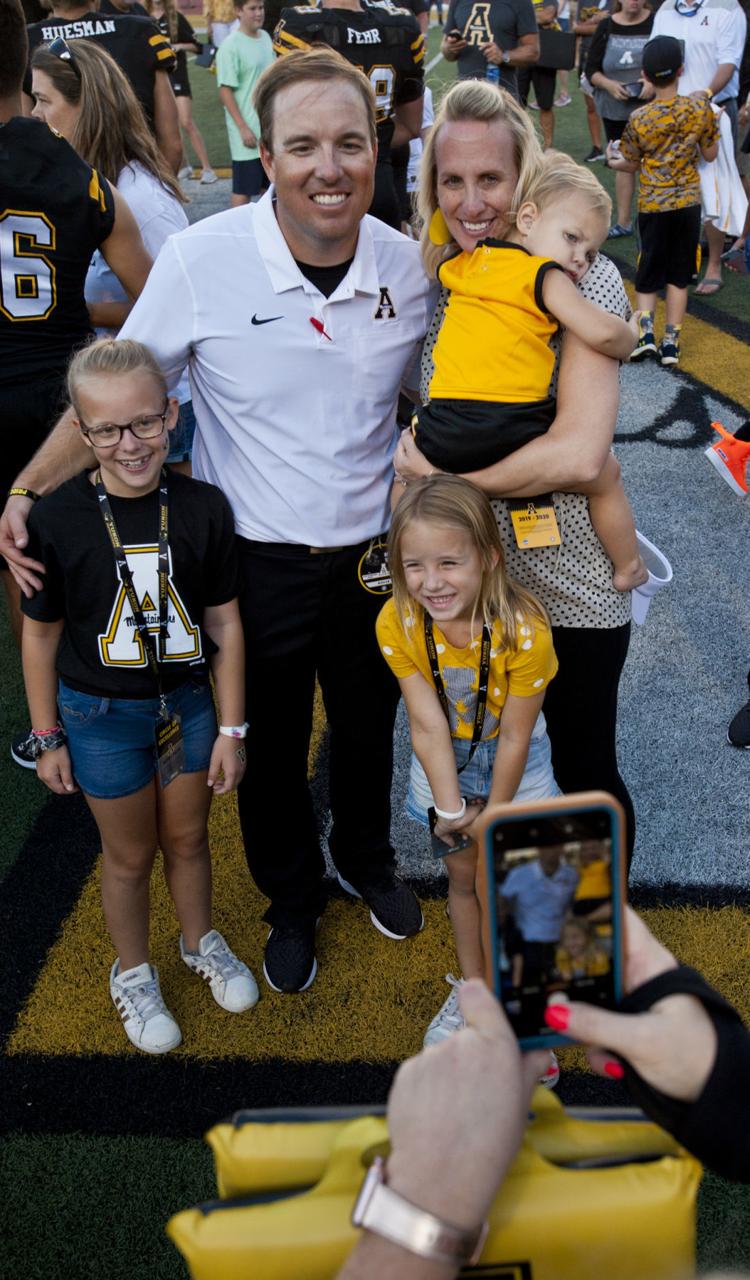 East Tennessee State Appalachian State football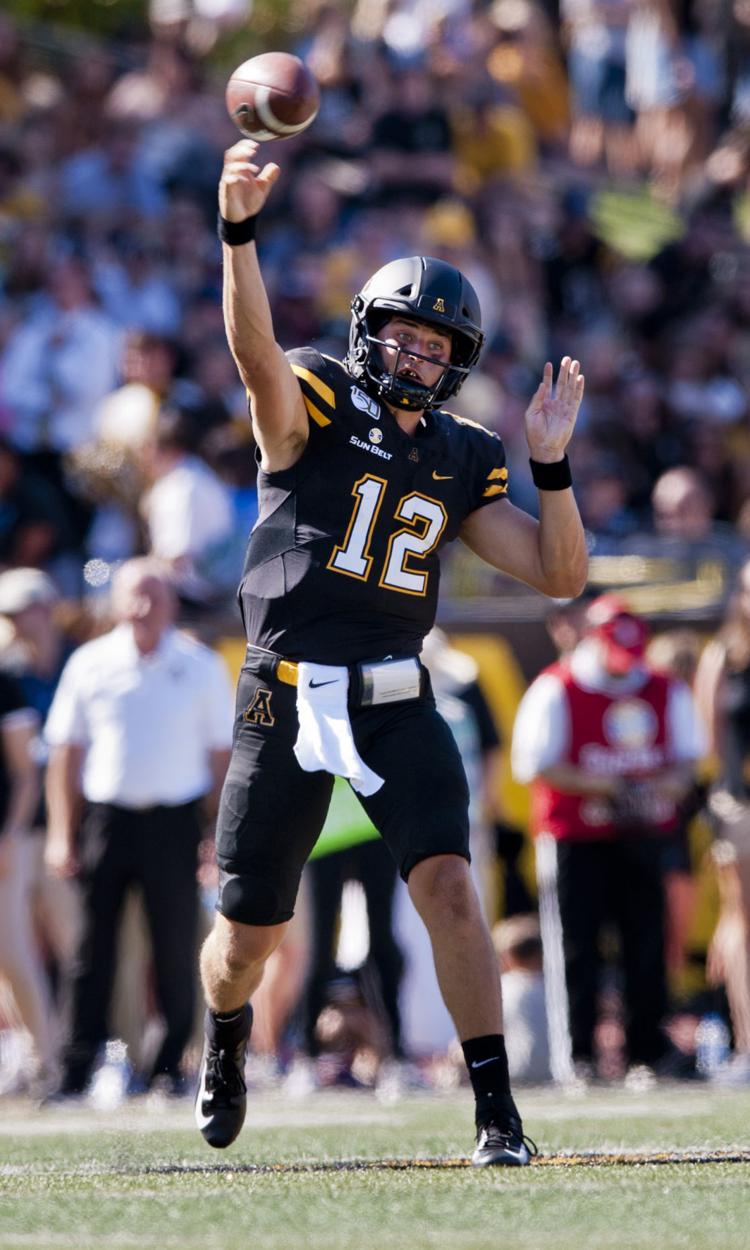 East Tennessee State Appalachian State football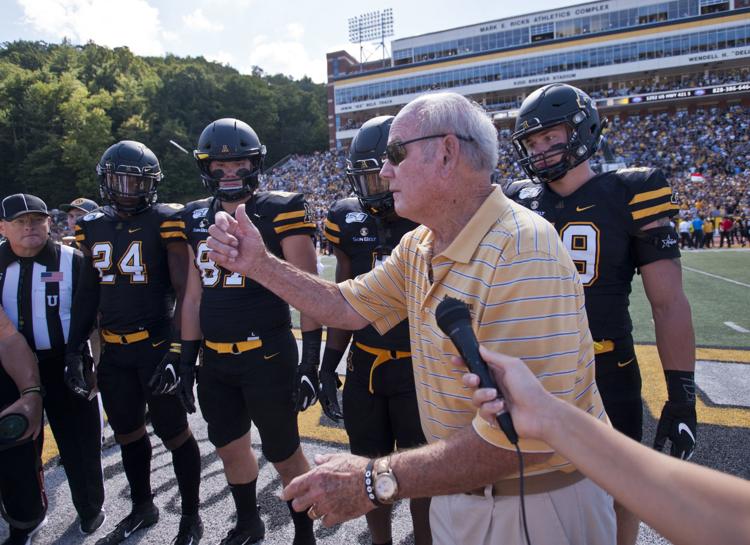 East Tennessee State Appalachian State football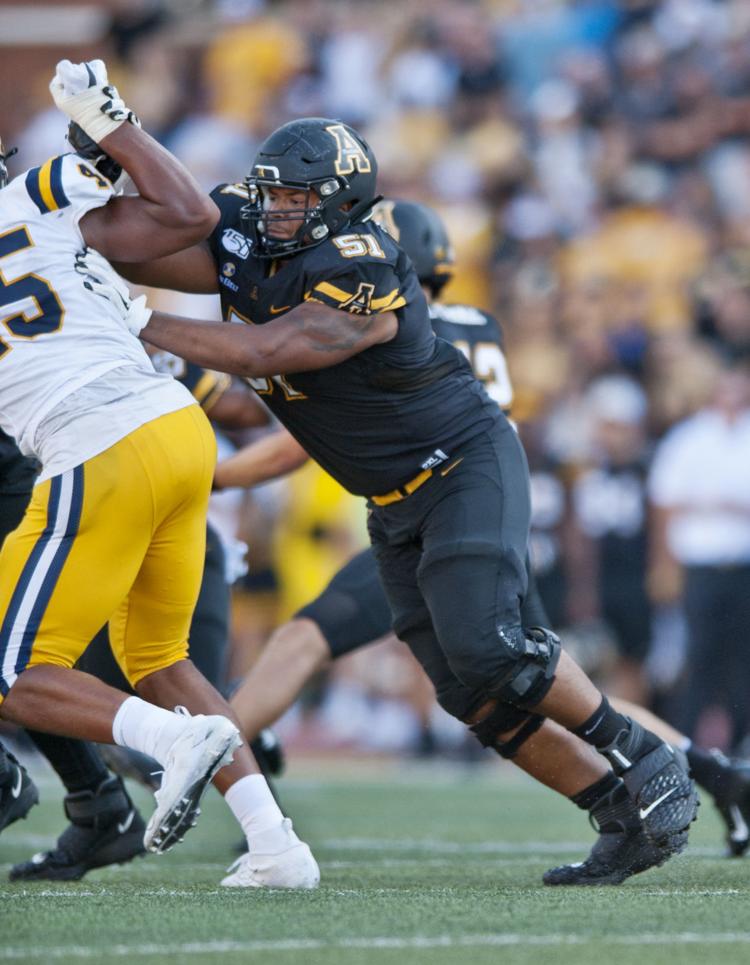 East Tennessee State Appalachian State football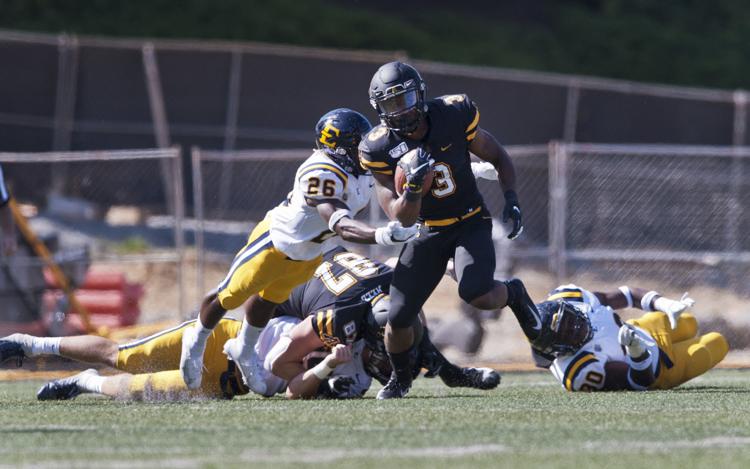 East Tennessee State Appalachian State football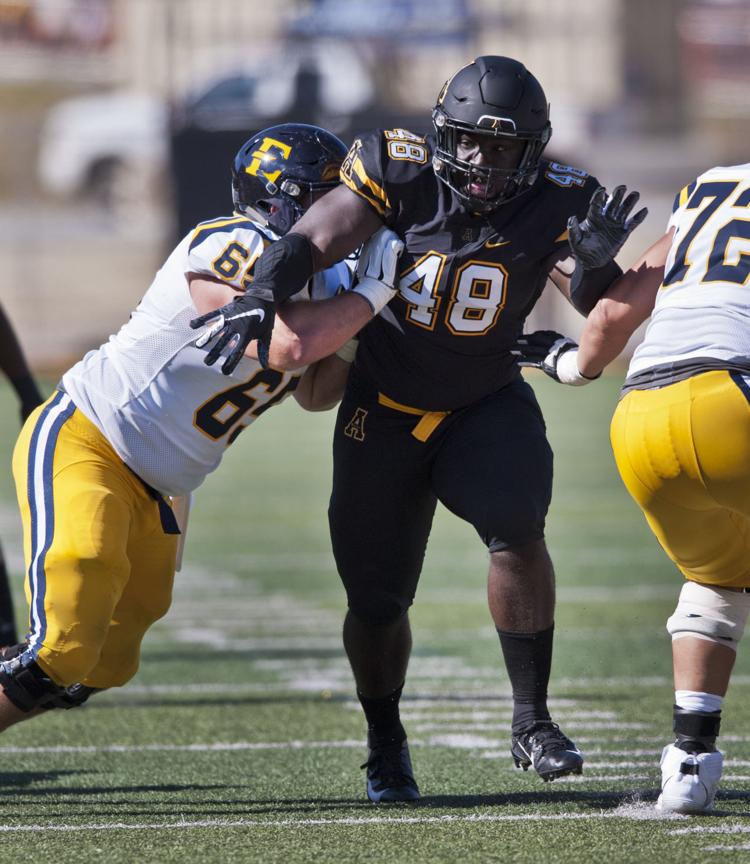 East Tennessee State Appalachian State football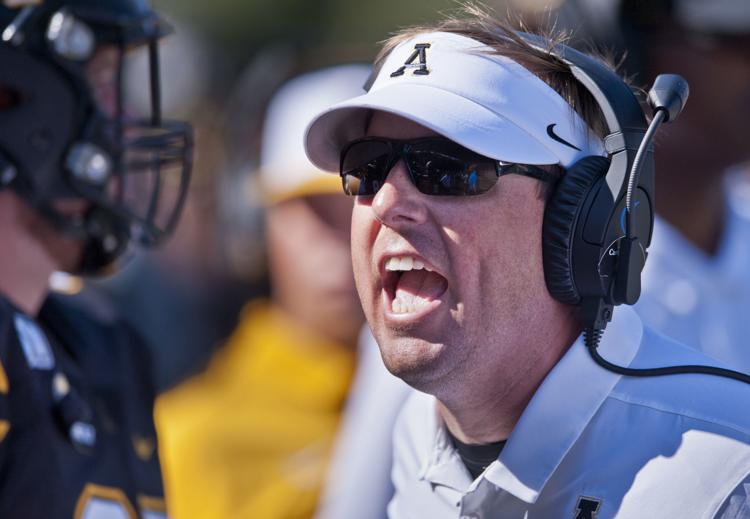 East Tennessee State Appalachian State football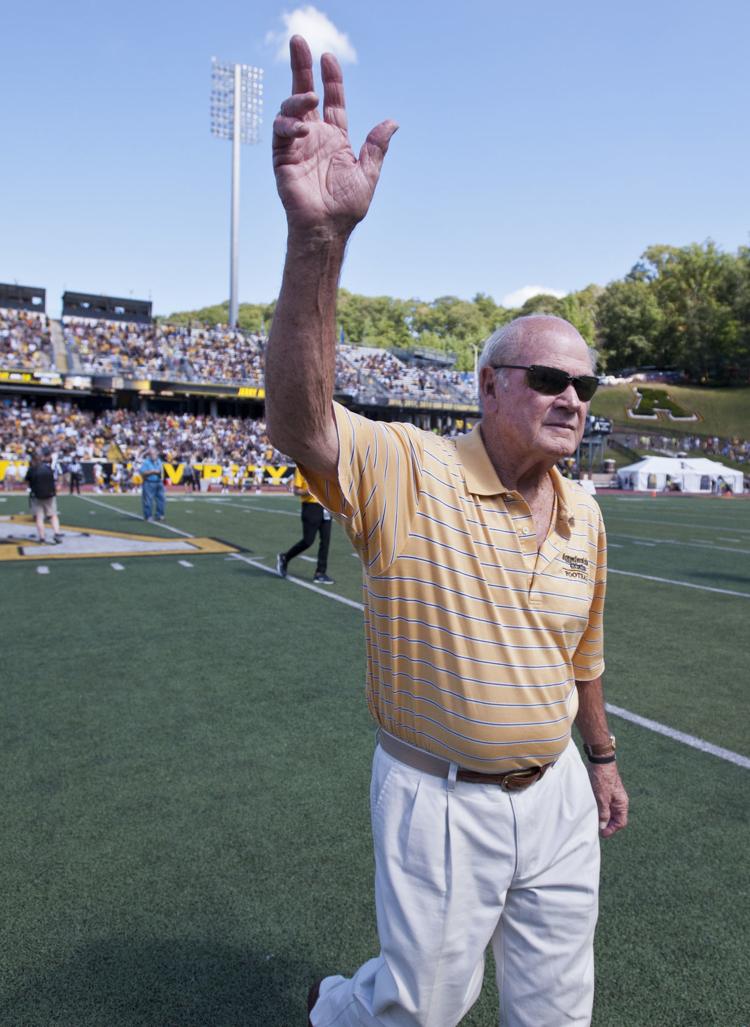 East Tennessee State Appalachian State football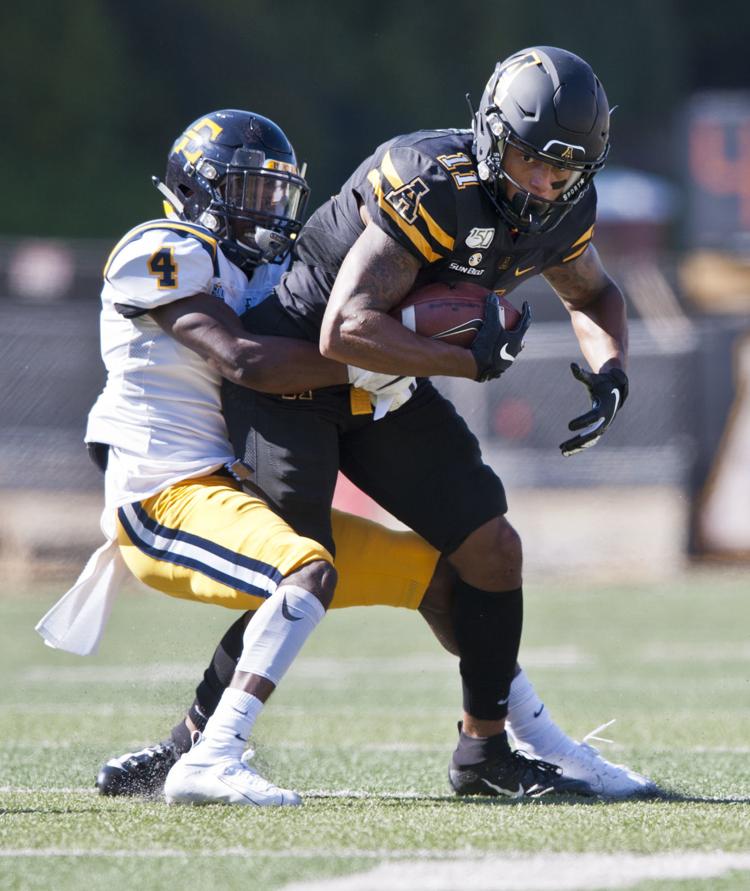 East Tennessee State Appalachian State football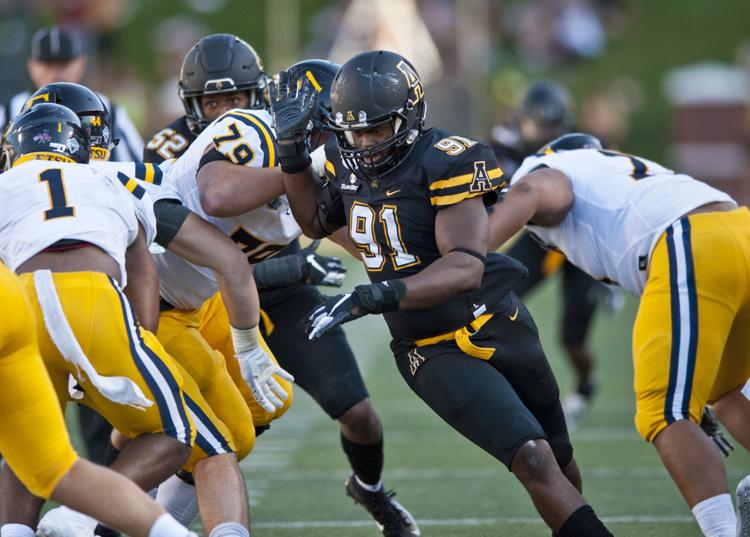 East Tennessee State Appalachian State football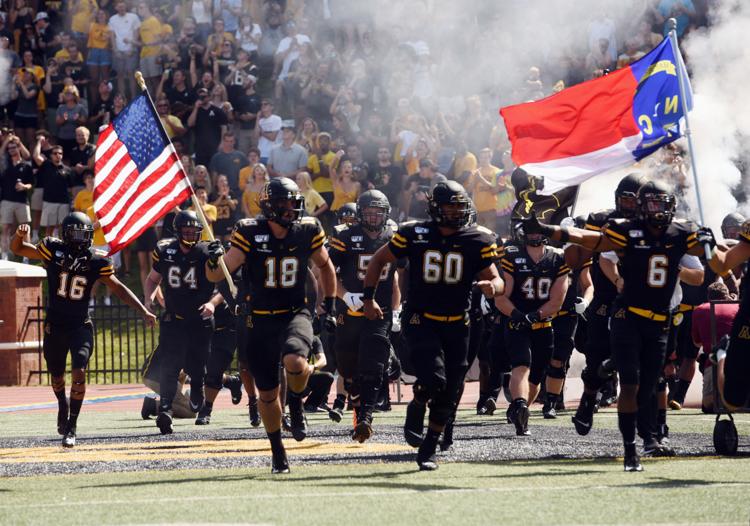 East Tennessee State Appalachian State football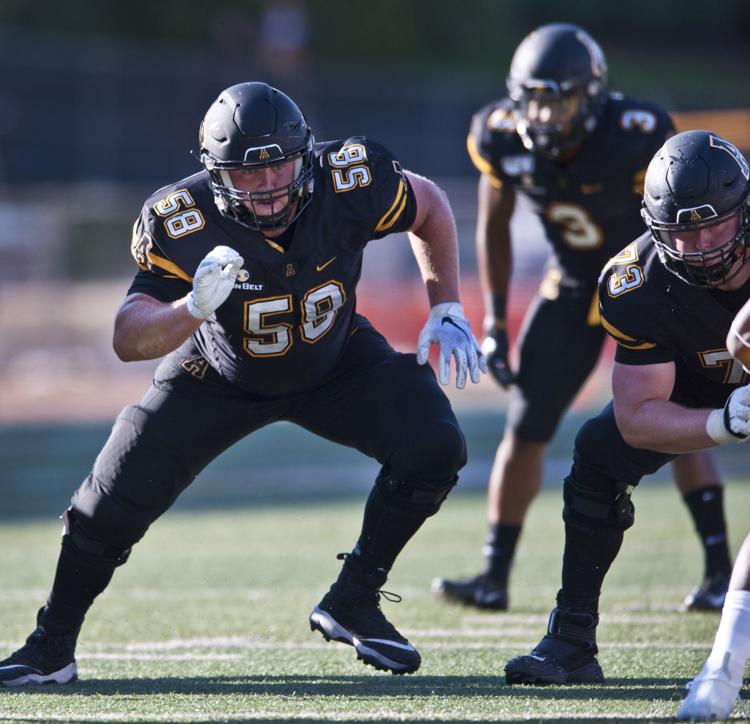 East Tennessee State Appalachian State football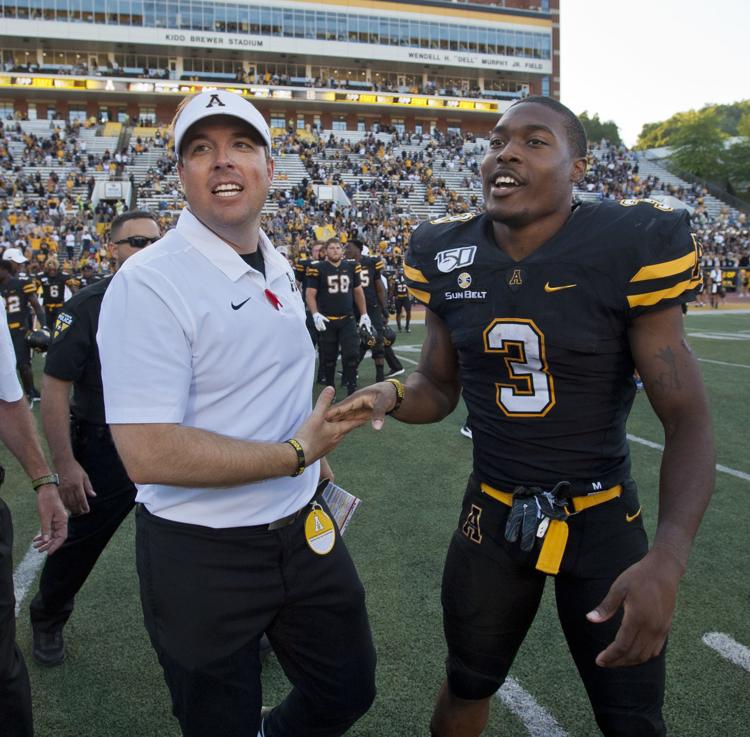 East Tennessee State Appalachian State football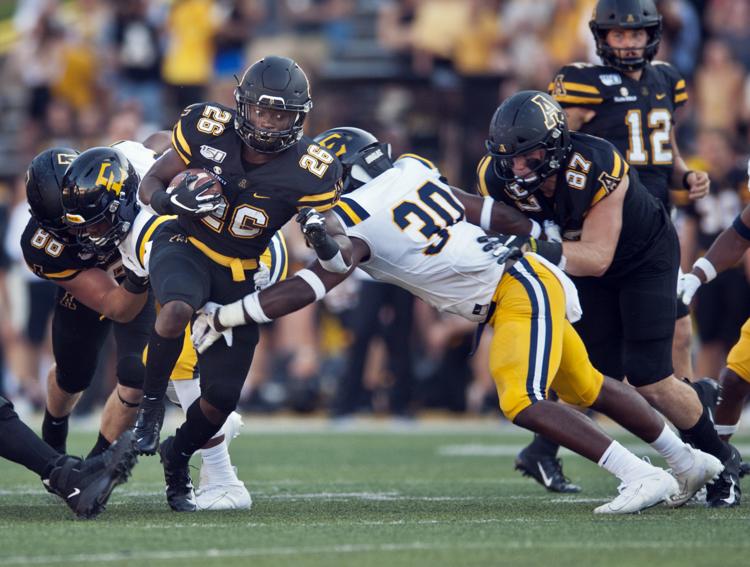 East Tennessee State Appalachian State football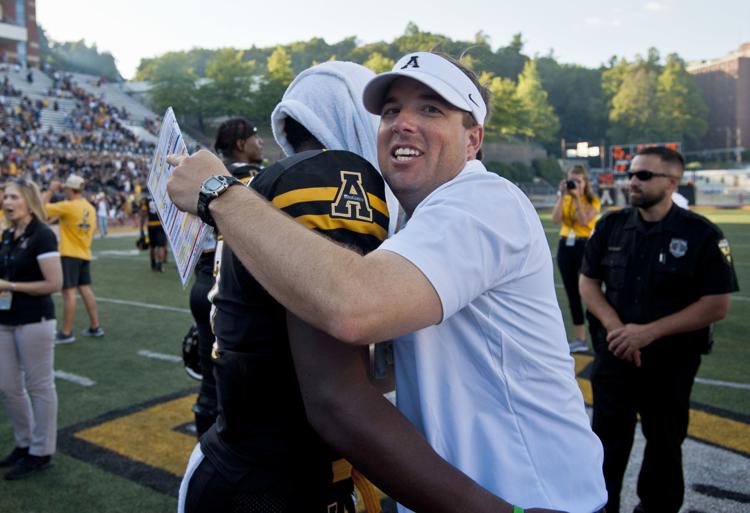 East Tennessee State Appalachian State football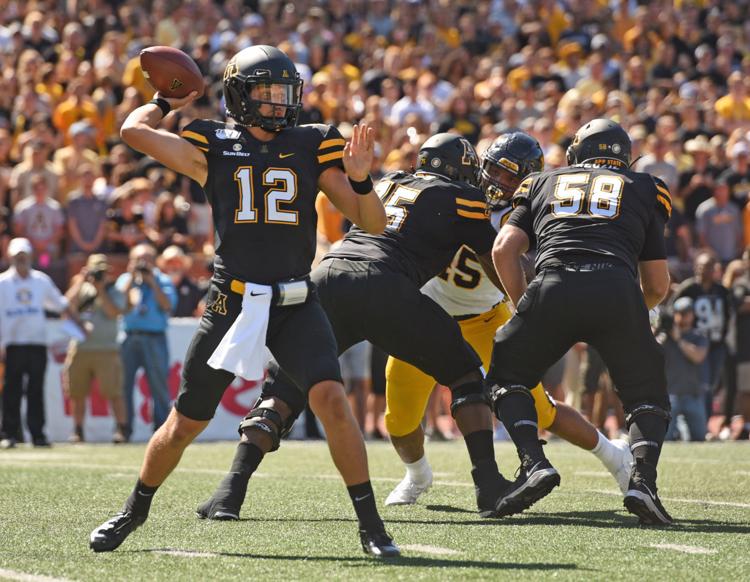 East Tennessee State Appalachian State football