North Carolina game week is over. And now the Appalachian State heads into conference play.
Coach Eliah Drinkwitz held his weekly press conference on Monday morning, covering a few topics from Saturday's win and also App State's upcoming opponent, Coastal Carolina. 
Here's a full transcript of what he said as the Mountaineers start their Sun Belt slate. 
OPENING STATEMENT:
"Proud of our team, proud of our university, proud of all of our alumni for our win Saturday. It was a big game, a lot of excitement, a lot of energy. Really proud for all of them. But for us, we're moving on. Our goal is to win the Sun Belt championship and a bowl game with class, integrity and academic excellence. This is the most important game on our schedule because it's the first conference game that we have. We've got a very, very good team coming in here. We're going to need our fans to be rowdy and excited. They've got a unique offense, a very good defense. I think they're No. 8 in total defense, No. 1 in the conference in scoring defense. Done an outstanding job offensively. They've scored 100 points the last two games. They're sixth in the country in time of possession. They're third in the Sun Belt in total offense. Jamie's (Chadwell) done an excellent job with that program, with that team. We got our hands full. They've got an outstanding running back who's top-10 in the country in total yards from the line of scrimmage. So extremely challenging opponent. And all of our focus and all of our energy is on our next opponent and we're moving on from Saturday and we're moving on to the most important game on our schedule, which is this week. So with that, I'll open up for questions."
On reviewing O-line play against a big UNC defensive line:
"I think there's a lot of things we've got to get better at. We didn't establish the line of scrimmage the way we needed to. We got to protect better. Guys played with great effort, but we got to be much better in the execution and that's what yesterday is all about was how can we improve. And we got to play at a higher level consistently at the line of scrimmage in order for us to be the football team we want to be moving forward."
On Cole Garrison spelling Vic Johnson this season at left tackle:
"Vic got dinged up in the game. Cole is the sixth offensive lineman that rotates in, so it was a necessity."
On if Vic's injury is a lingering issue:
"No, it was a new injury. He'll be fine for the game. But just something that he tweaked his ankle, pass setting, and so we needed to get Cole in there just because Vic wasn't 100 percent."
On Darrynton Evans being effective as a red-zone back:
"Well I mean I think it's a tribute to our offensive line, blocking really well a the point of attach. It's a tribute to Shawn, who does our goal-line schemes. Him and Coach Watts do a good job of coming up with what we're going to call in the goal line, and it's an effective scheme. It's will. We want to put the ball in the end zone, and I mean, Darrynton runs behind his pads. He makes people miss. So on that one we got into a heavy personnel and ran outside zone to the right. I mean, he ran through a couple guys so he's got power. He's strong, 200 pounds."
On if there are any long-term injuries on the team as of right now:
"I think we got beat up pretty good, but I think there wasn't anybody that I know of right now from yesterday's injury report that is definitely out. There are some guys that are going to be questionable, and we've got to get them back, but there's nobody definitively out."
On redshirt decisions for some true freshmen who have appeared in a couple games:
"I think we've got a pretty good handle on who's going to continue to play throughout the year. There's maybe one or two that were kind of rotated in that we'll probably pull the breaks on but I'm not going to definitively say anything yet. I mean, obviously, our schedule is very unique. We've got four games, then we've got like a three-week bye with one game in it, and then we've got seven games with six-and-a-half weeks. So there's going to be a lot of football left to be played so I don't know that anybody is going to be definitively redshirted, but I know there are guys that are going to be definitively pushed on saying, 'You're playing this year.'"
On Coastal Carolina's new defensive coordinator (Chad Staggs) and defining his defensive style:
"Very good. It's different than last week's but they're gap sound, they've got good corners, they've got good linebackers, their defensive line, interior defensive line is very disruptive. Their safeties are always in the right positions. He's got good schemes. He's got those guys playing hard. They're very disciplined. They are where they are supposed to be. They held Kansas to seven points, the same Kansas team that scored 50-something against Boston College, and I've got a tremendous amount of respect for Boston College's defense. They're a very solid defense, and I mean, they're eighth in the country. If we don't respect that fact, then that's on us."
On a couple CCU defenders he's focusing on:
"Well, I mean, Sterling Johnson and C.J. Brewer are returning starters. Both their corners are returning starters that played last year. Last year, I mean it was the lowest scoring game that we had as a program here. I think we scored 21 points and the defense scored a couple of them on a safety or so. . . They got some really good players, just to answer your question."
On what he's looking for on the CCU offense:
"The running backs. They've got two really good running backs. Their quarterback's a returning starter. He understands their offense and their schemes. Jamie's been doing it for two years now, and identifying his DNA of what they're going to be, they're sixth in the country in time of possession which always scares you because you're not sure how many times you're going to get the football. And you've got to maximize your opportunities to score points. And so it's going to be a very challenging game. They do a great job of playing off each other."
On if there are any concerns of a hangover effect from the UNC game:
"When you approach every week as 1-0, then it shouldn't be a concern. But human tendency is to sit there and pat yourself on the back. It's my job and the coaching staff's job, it's the leaders on this football team's job to put last week behind us. And we'll sit down, we'll have a heck of a blowout banquet at the end of the year and we'll all tell war stories from the UNC game and all that bull crud, but right now we're focused on this game, this moment in this moment in time, and that's trying to be 1-0. So this Monday is just like last Monday. And just like when everybody asked me when we were playing UNC Charlotte, 'Are y'all looking forward to UNC and all that?' No, we're focused on the task at hand. And that's our mindset. That's our approach."
On working young defensive back players into the UNC game:
"Well, there's an old saying: if you stay ready, you ain't got to get ready. And so we had a lot of corners play. I mean, we looked up and we had a true freshman out there at times. You know, we were down to our fourth, fifth safety with a couple of people getting knocked out. You got to be ready. Opportunities of a lifetime must be seized within the lifetime of the opportunity. And we told those guys everybody who traveled had to be prepared to help win that football game. And whether it was a true freshman corner or a younger safety who hadn't gotten a chance to play, they went in their and executed their job and helped us get that win. That's for everybody. If you stay ready, you ain't got to get ready."
On Akeem Davis-Gaither's ability and versatility:
"The thing about Akeem that I respect as much as anything is just his work ethic and his love for the game. I mean, he's got so many different things going on, and how he's able to focus on his job and prioritize when he's here he's a great football players, and when he's out of here, he's got other things he has to take care of as a man. I'm extremely proud of the progress he's shown. You know, he's a great story. He got up and told our team during fall camp his story and just how much he's grown up and matured. And you know, the game knows. The game knows. The game rewards you. The game knows the work you put in, and he's being rewarded for the work he's put in right now and it's fun to see. "
AppStateFB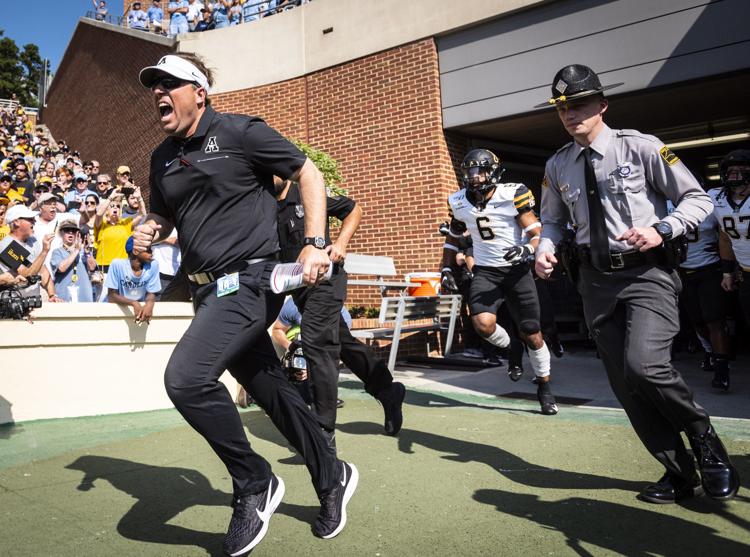 AppStateFB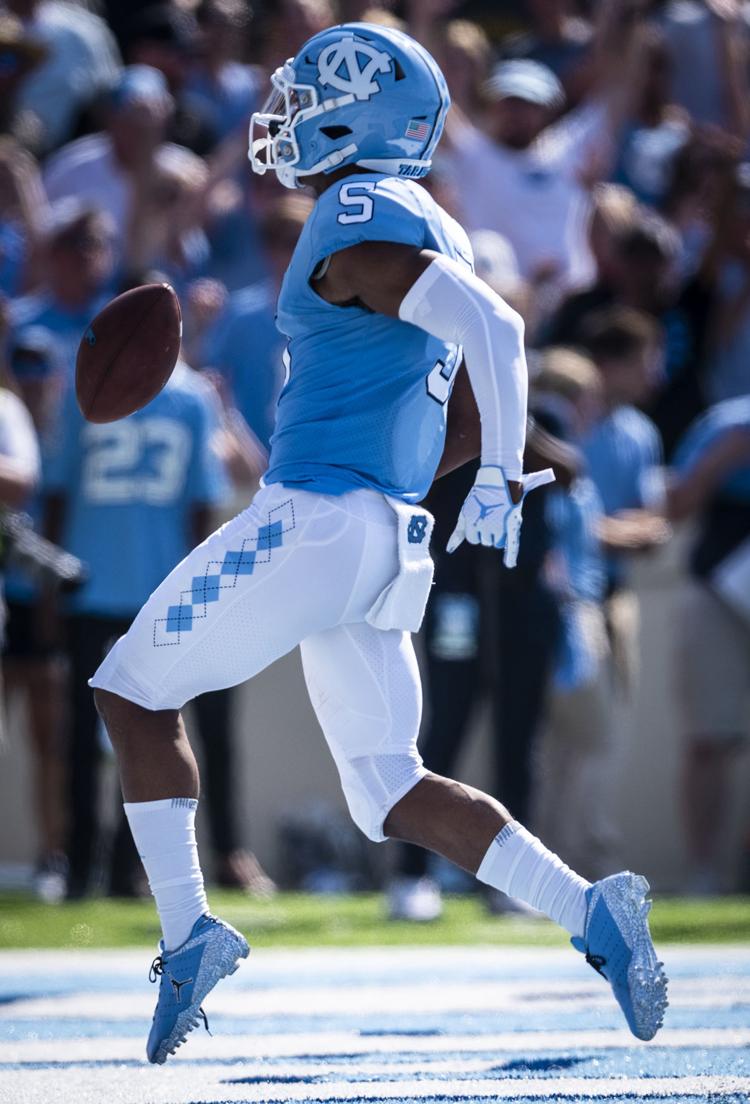 AppStateFB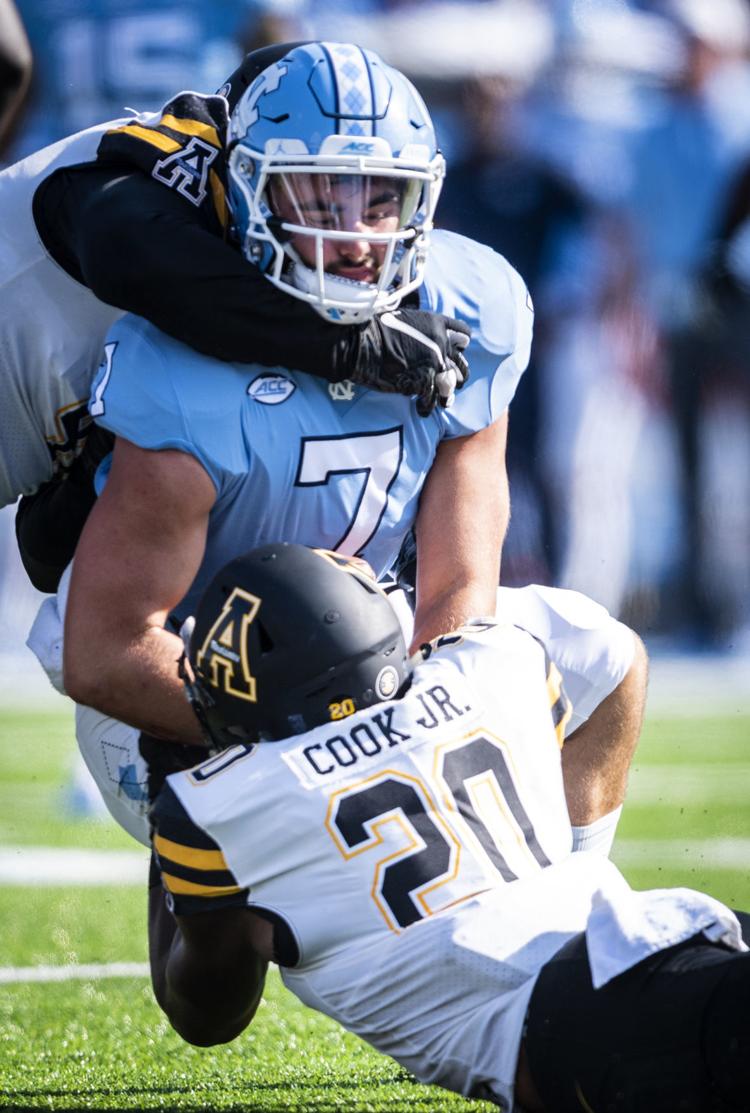 AppStateFB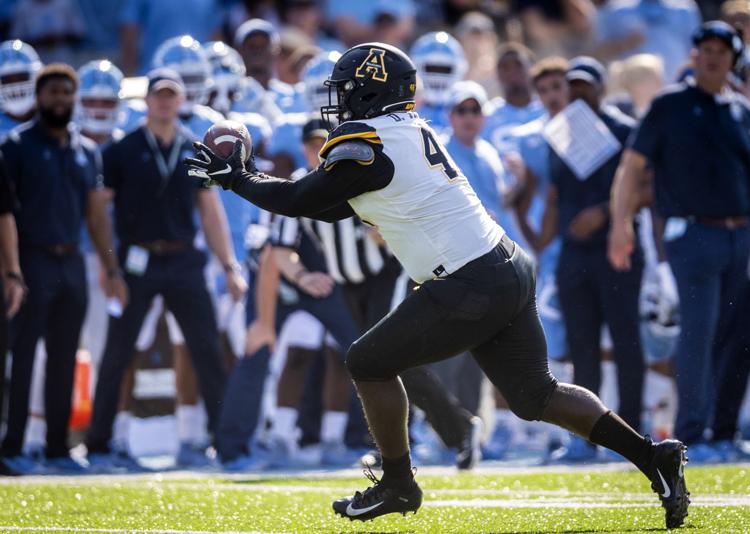 AppStateFB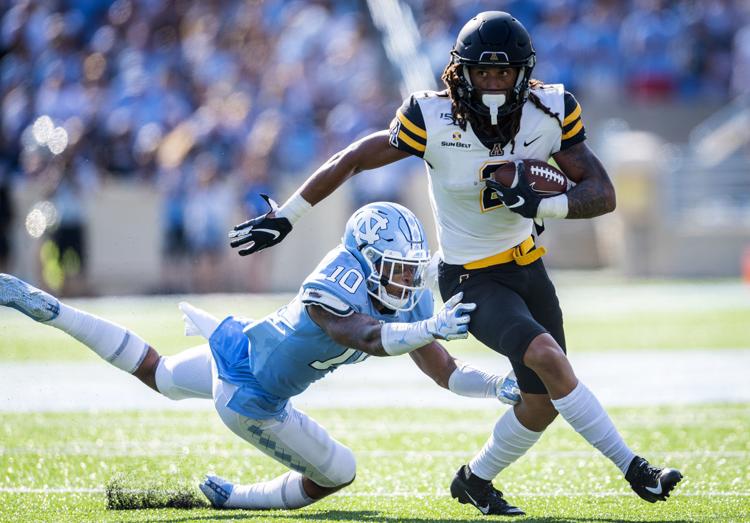 AppStateFB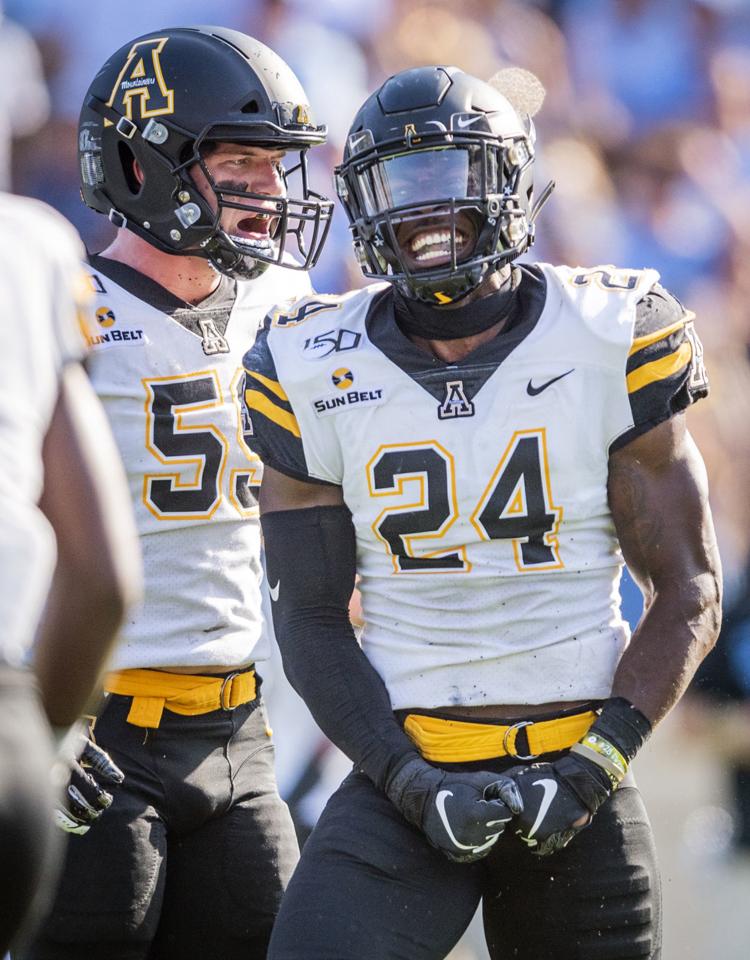 AppStateFB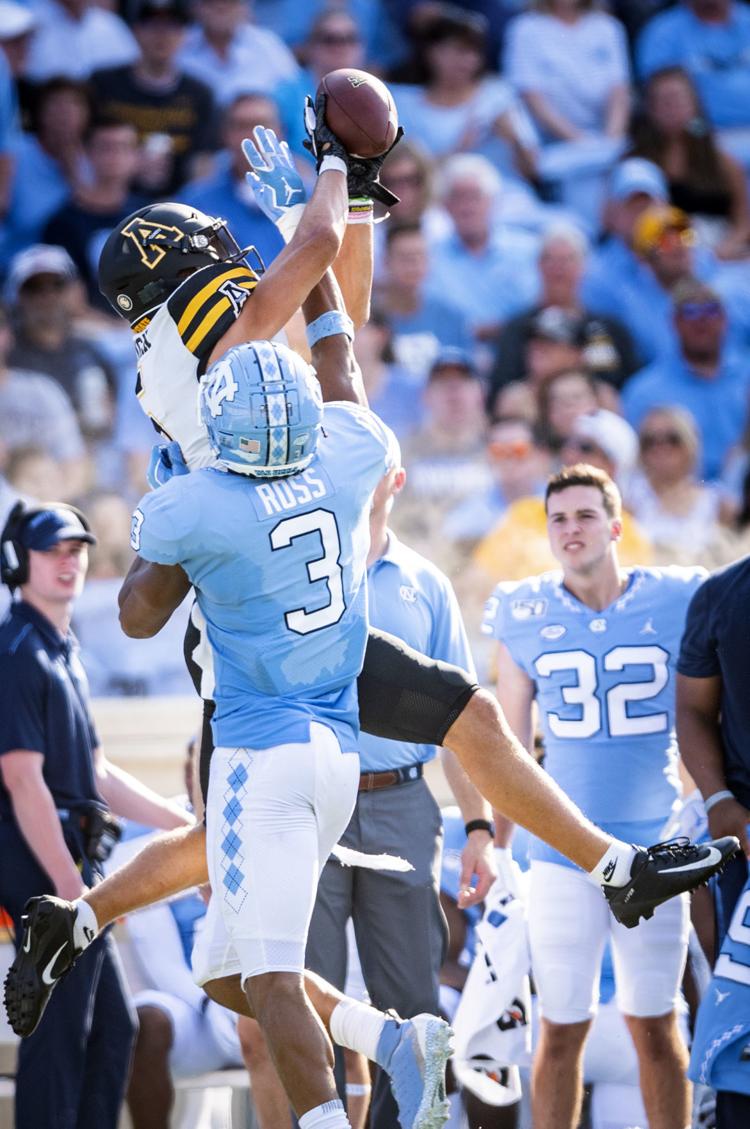 AppStateFB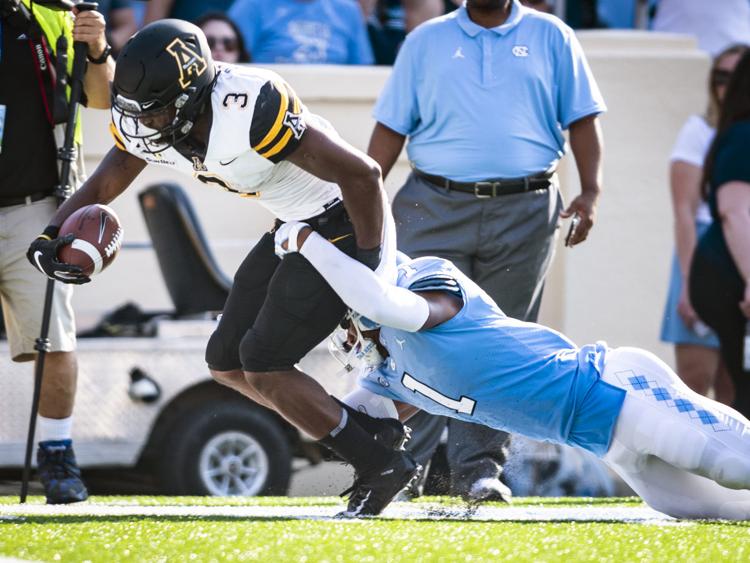 AppStateFB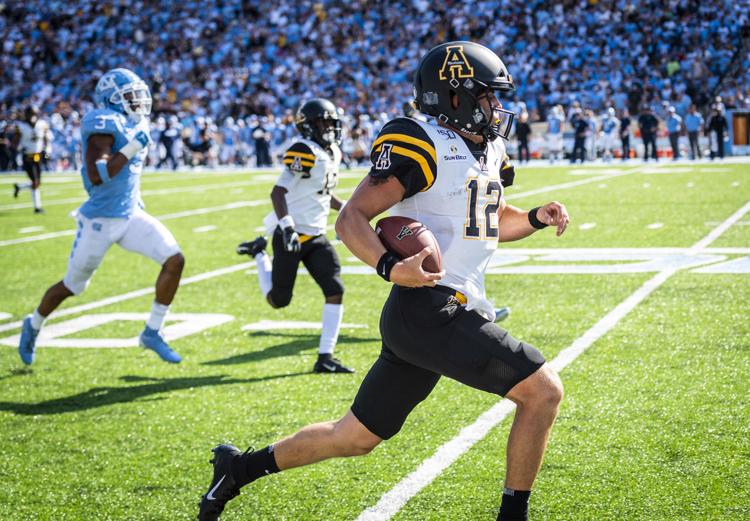 AppStateFB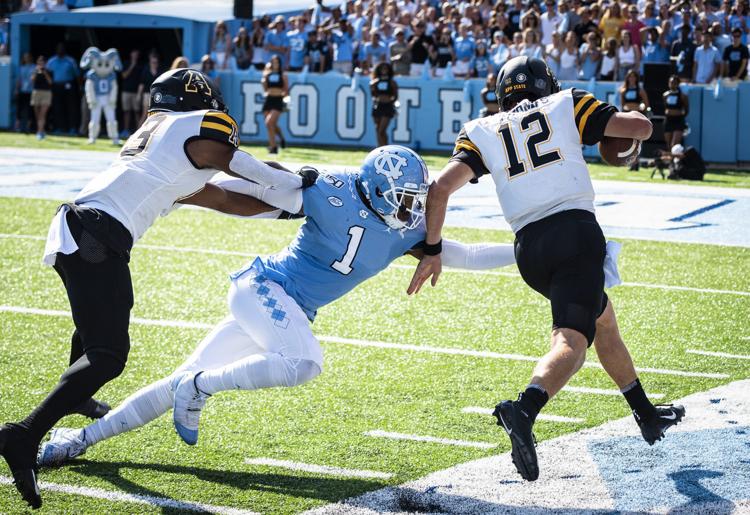 AppStateFB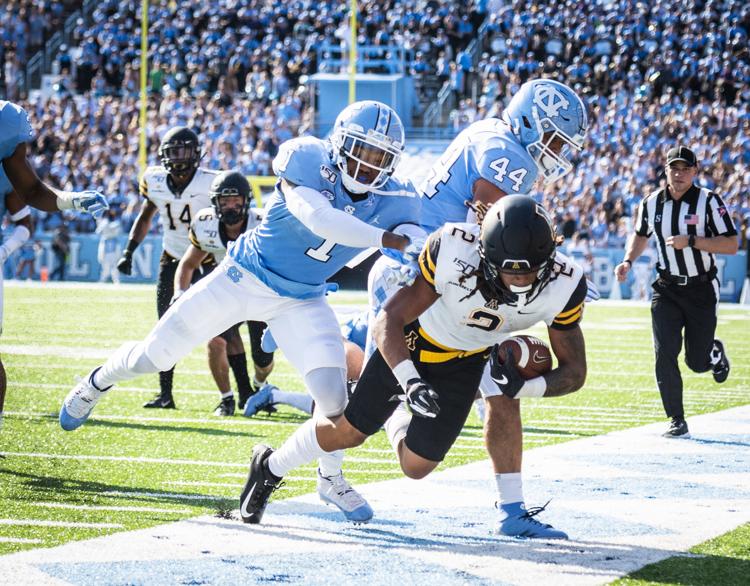 AppStateFB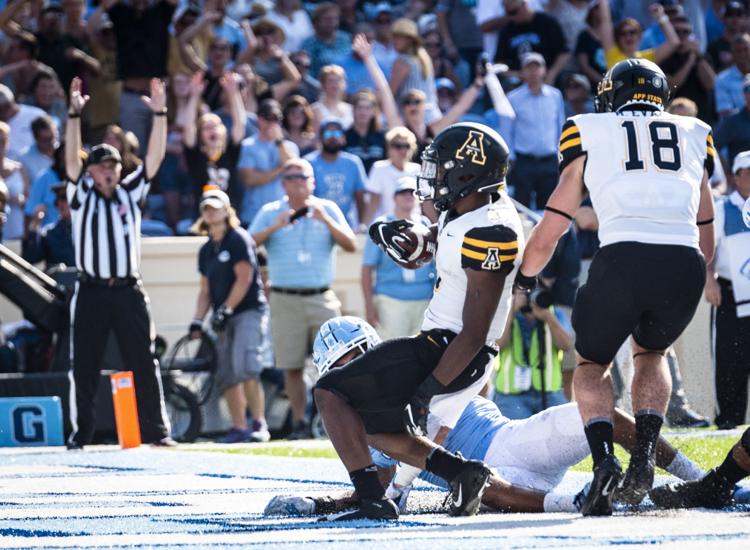 AppStateFB
AppStateFB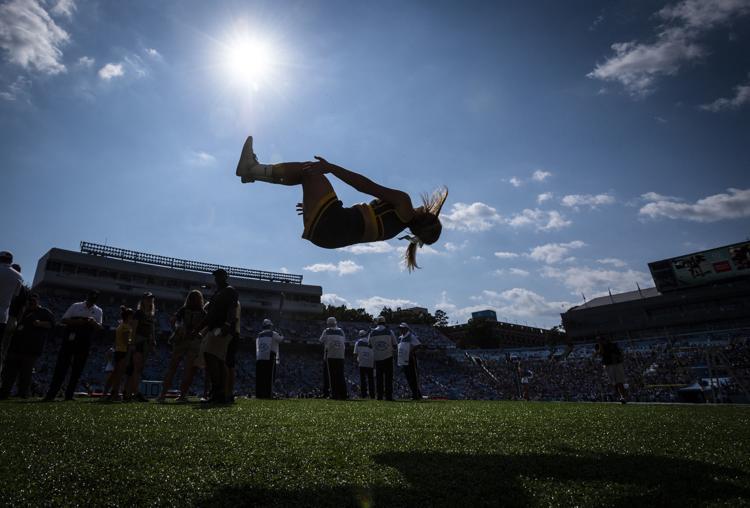 AppStateFB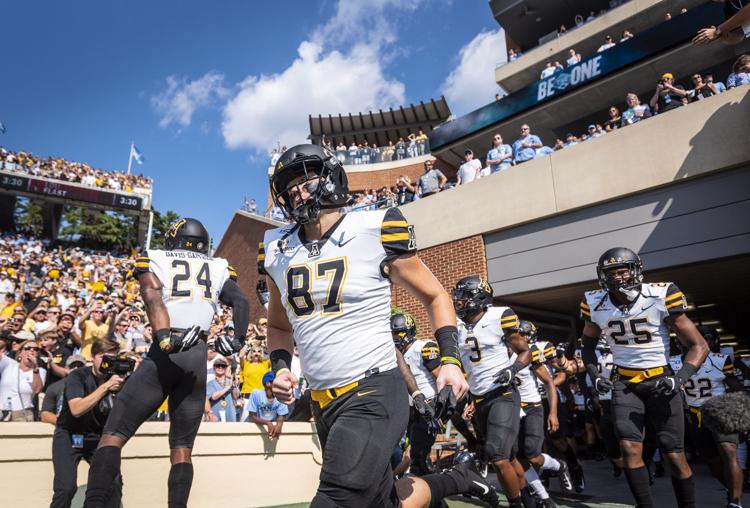 AppStateFB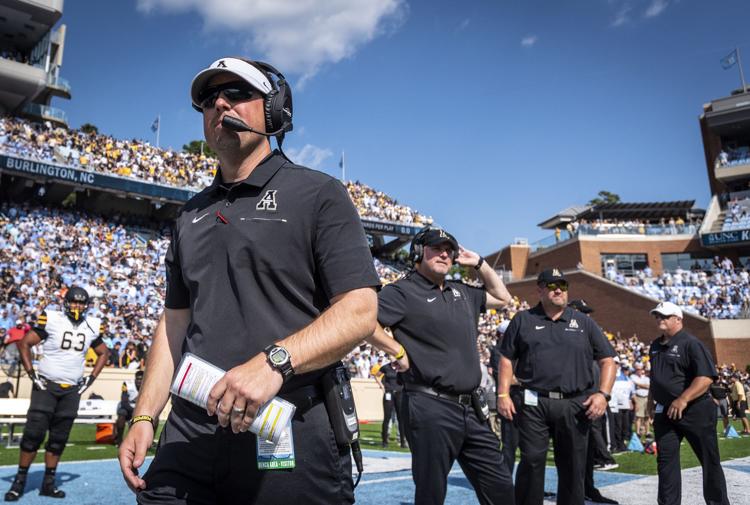 AppStateFB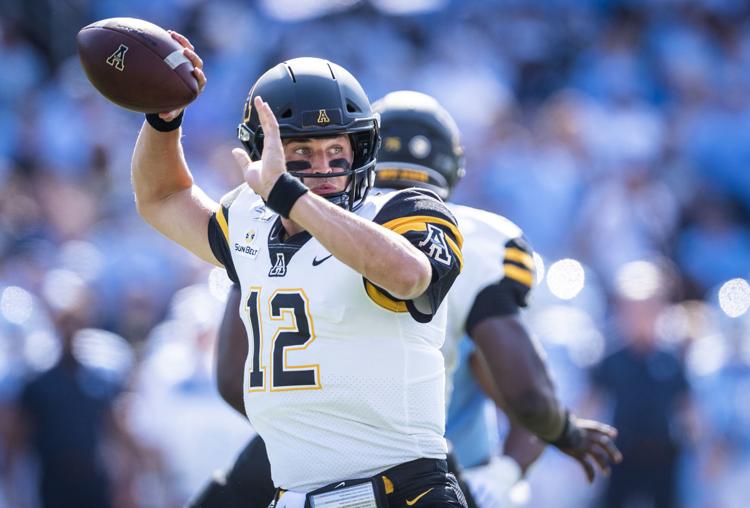 AppStateFB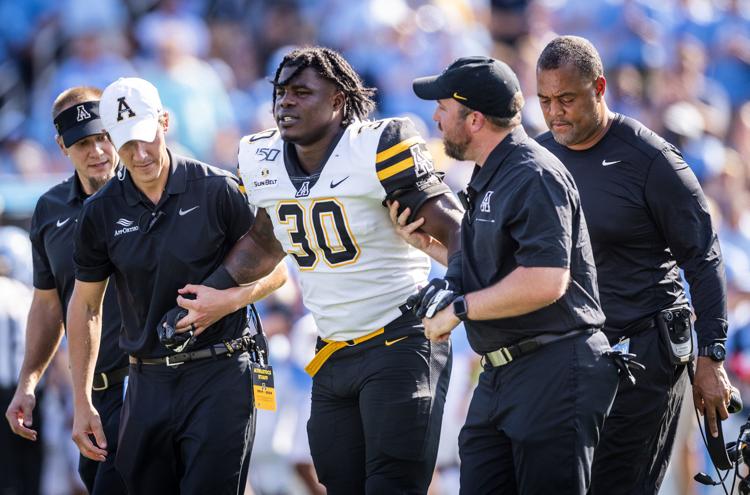 AppStateFB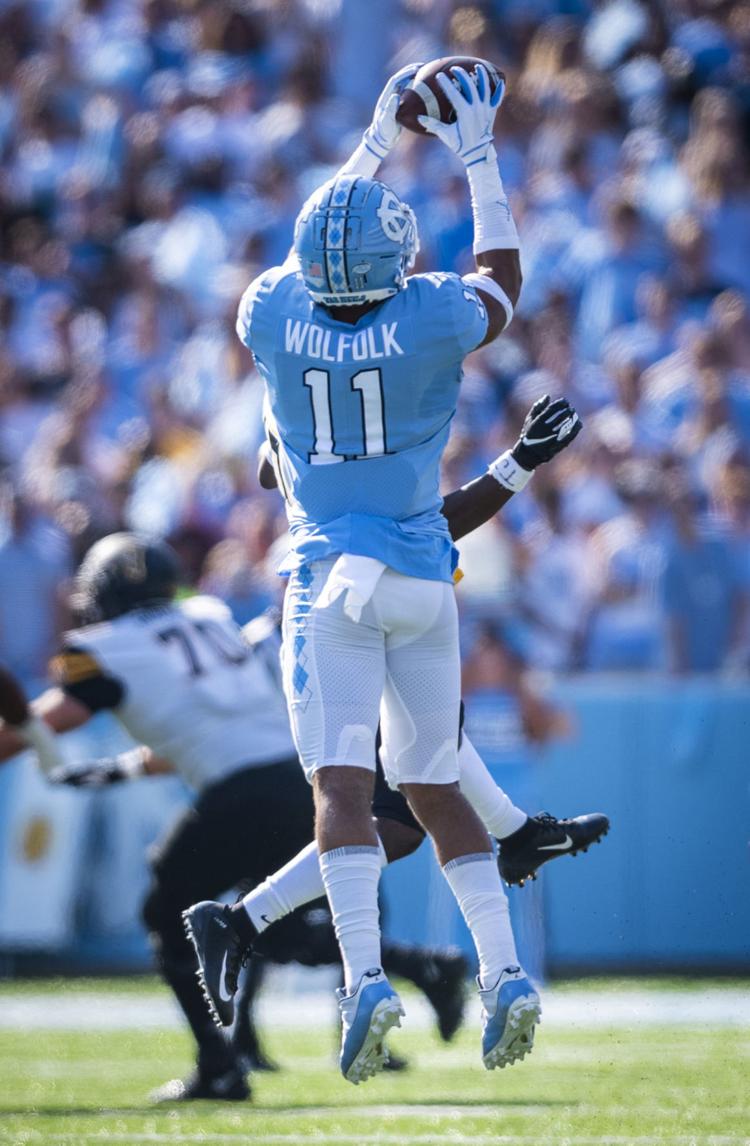 AppStateFB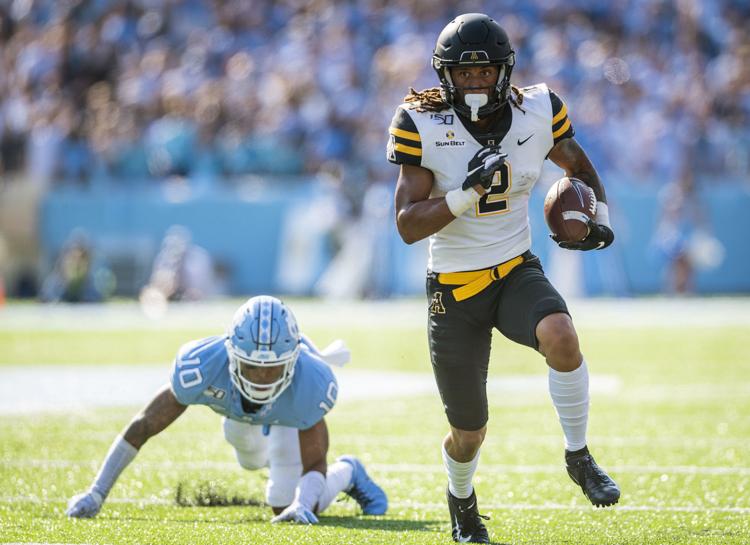 AppStateFB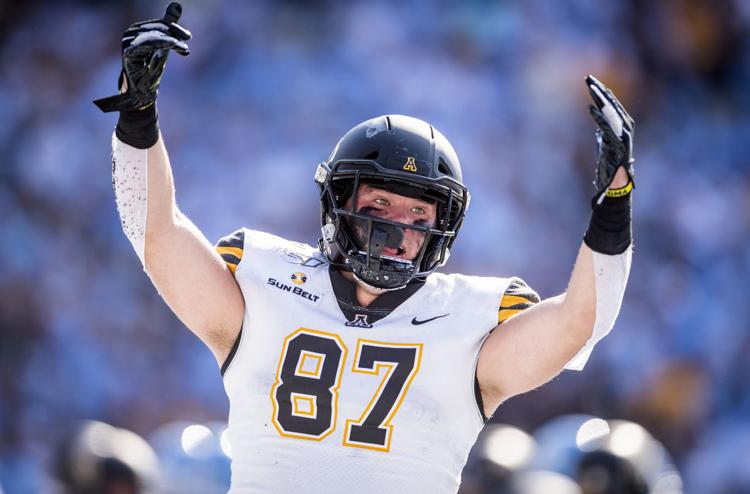 AppStateFB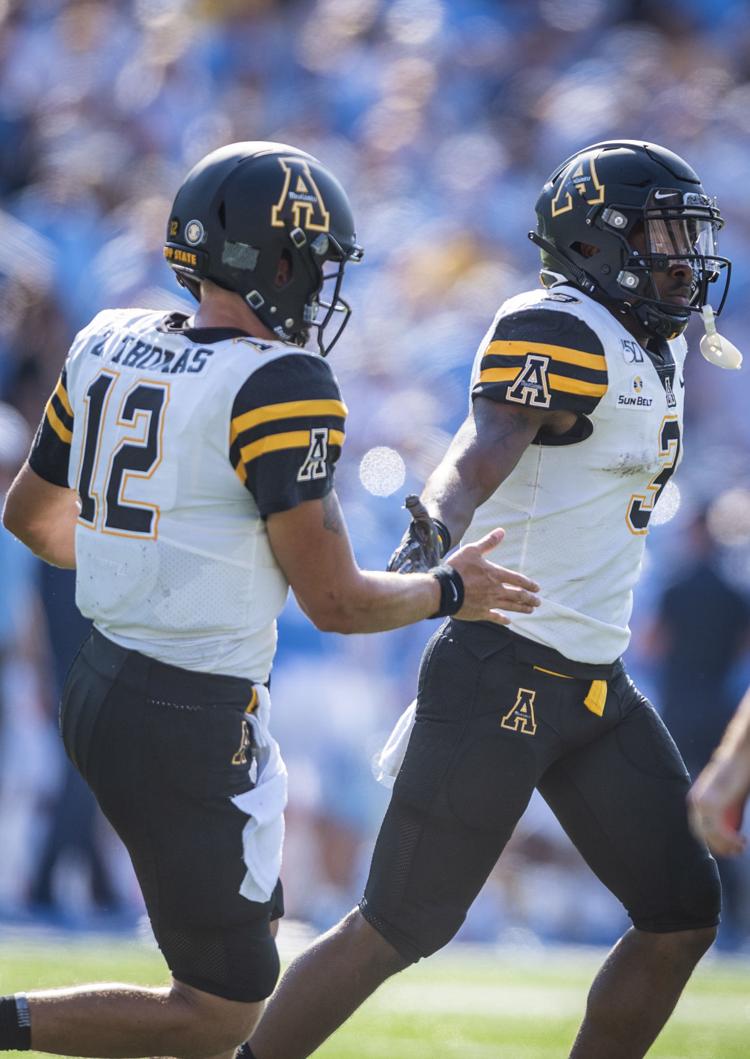 AppStateFB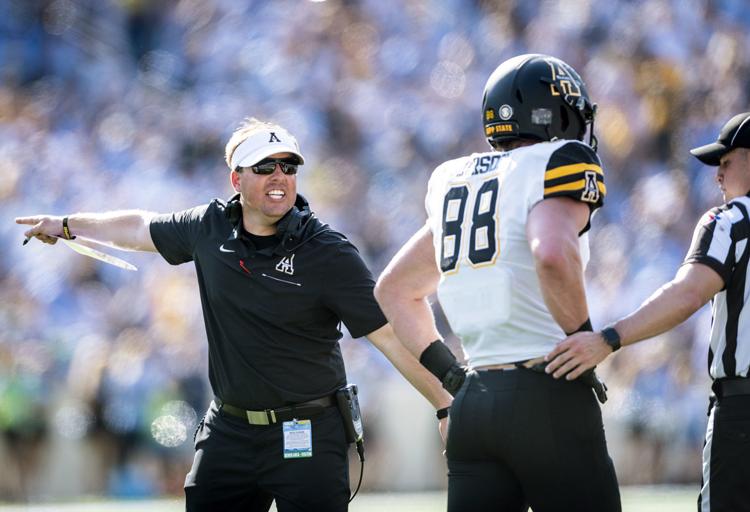 AppStateFB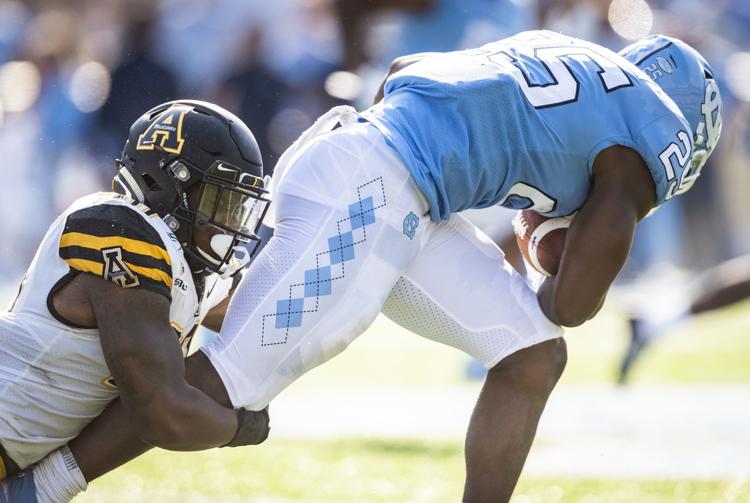 AppStateFB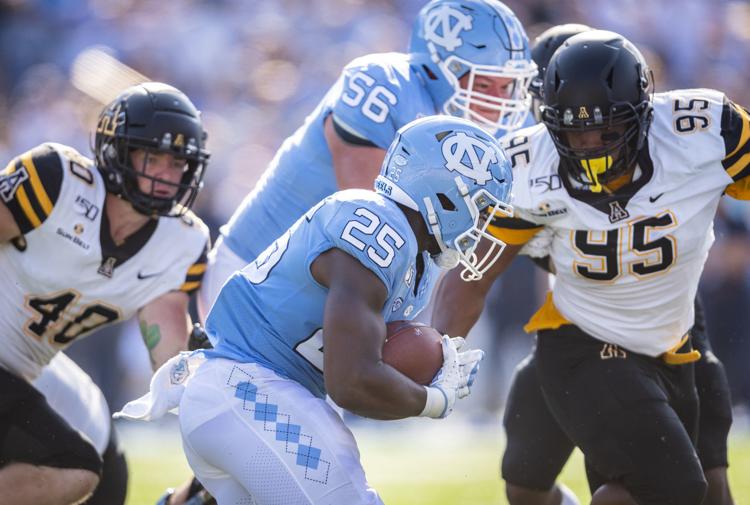 AppStateFB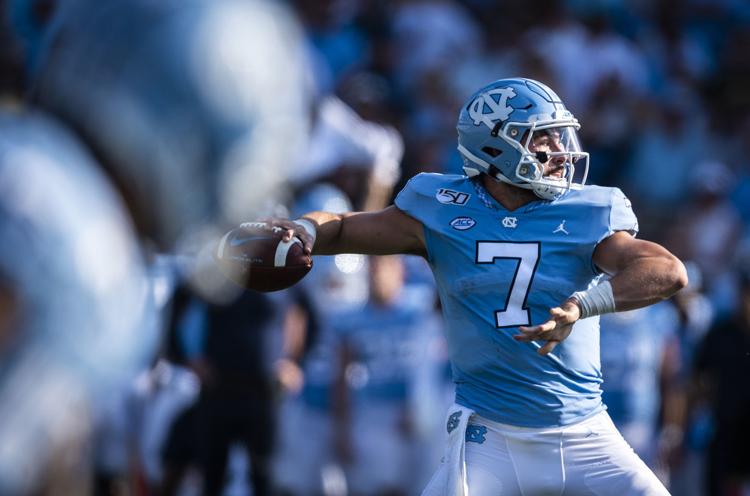 AppStateFB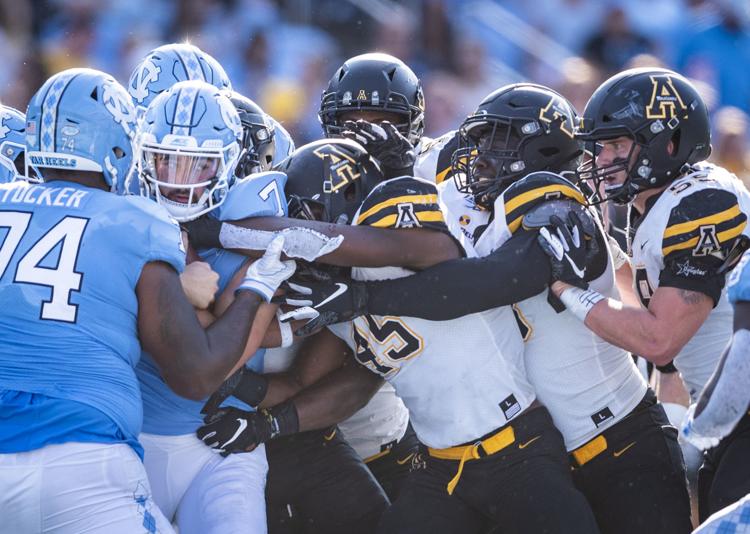 AppStateFB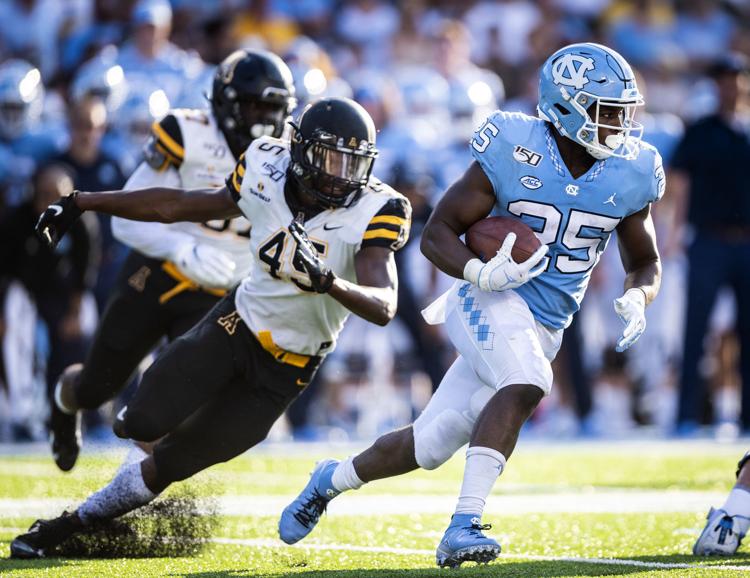 AppStateFB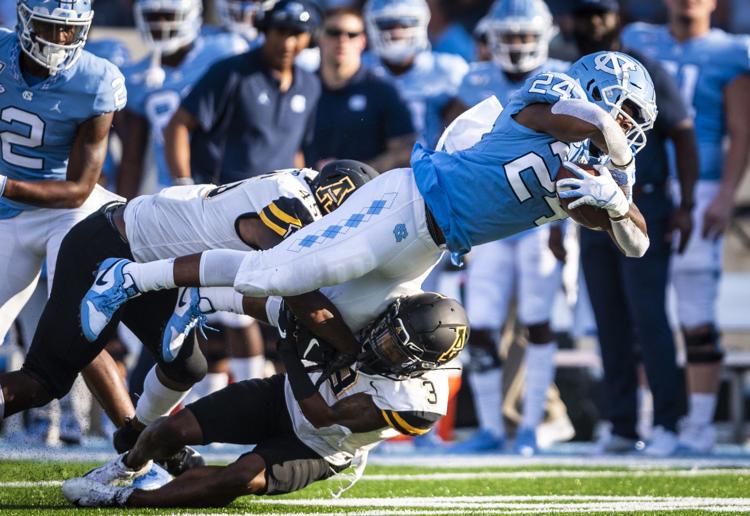 AppStateFB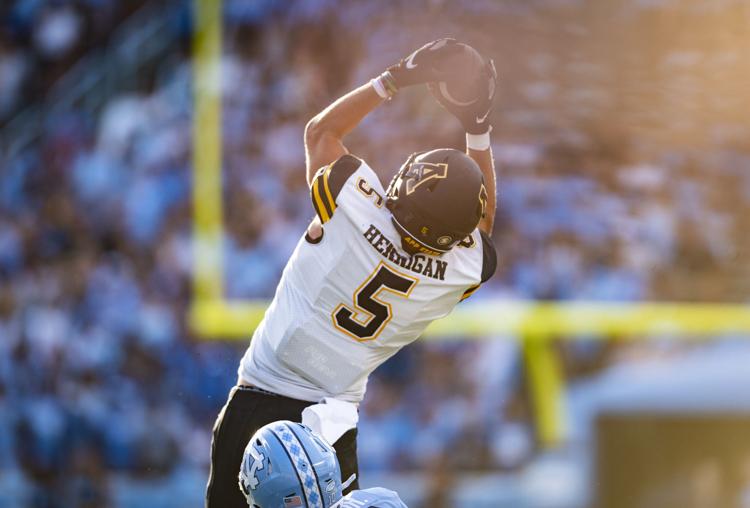 AppStateFB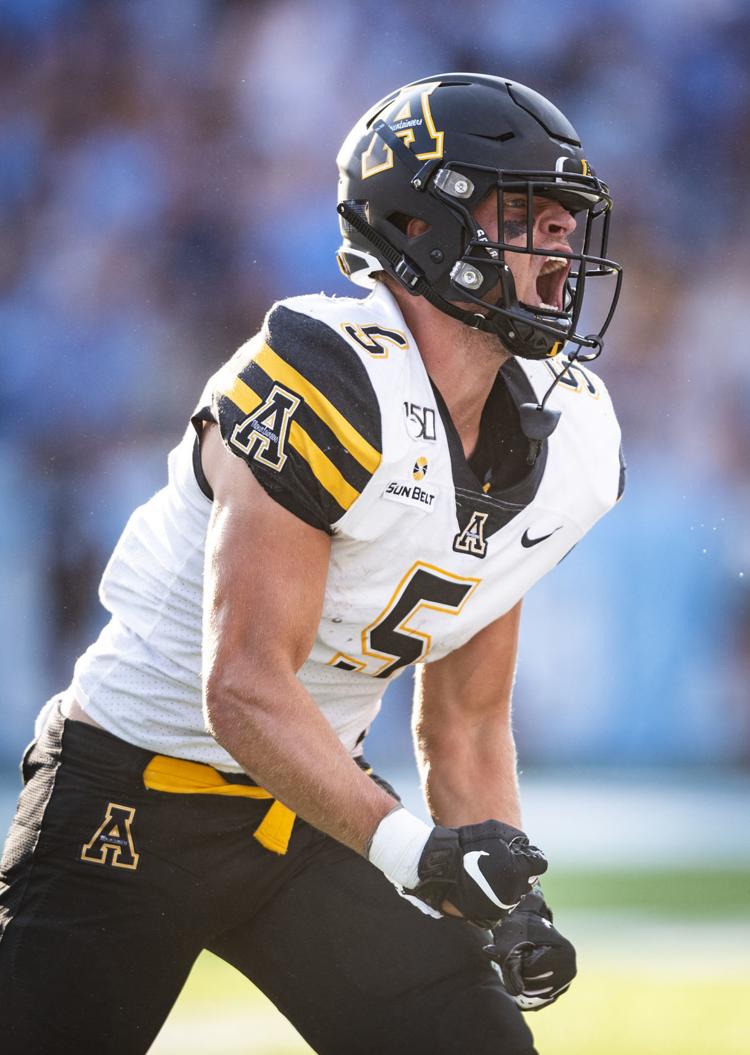 AppStateFB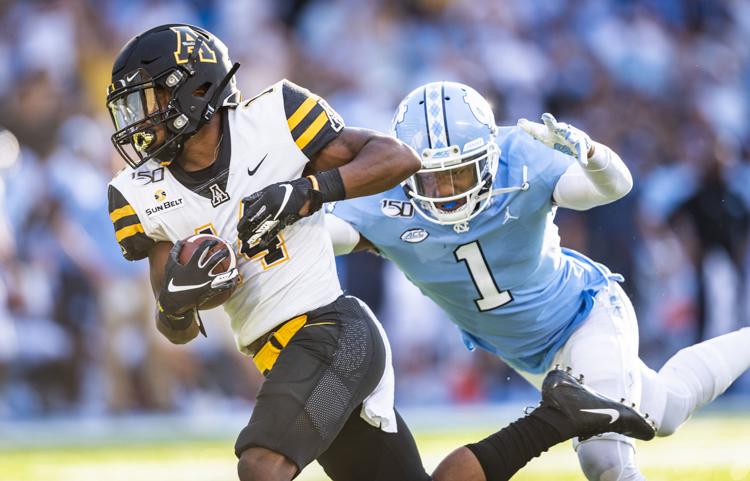 AppStateFB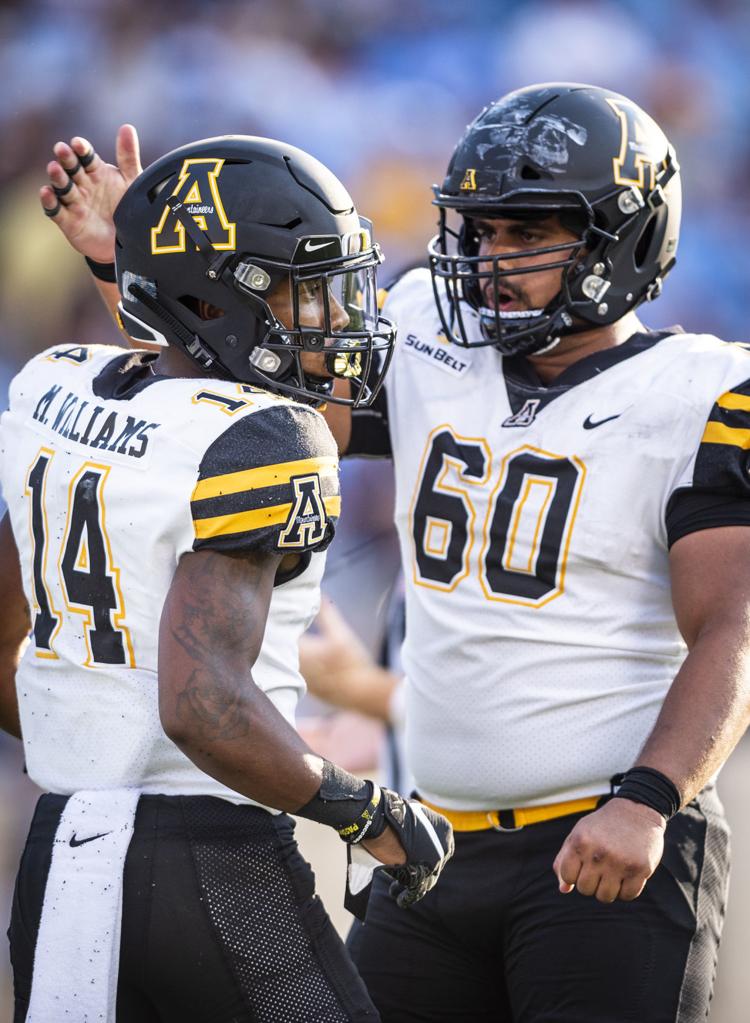 AppStateFB
AppStateFB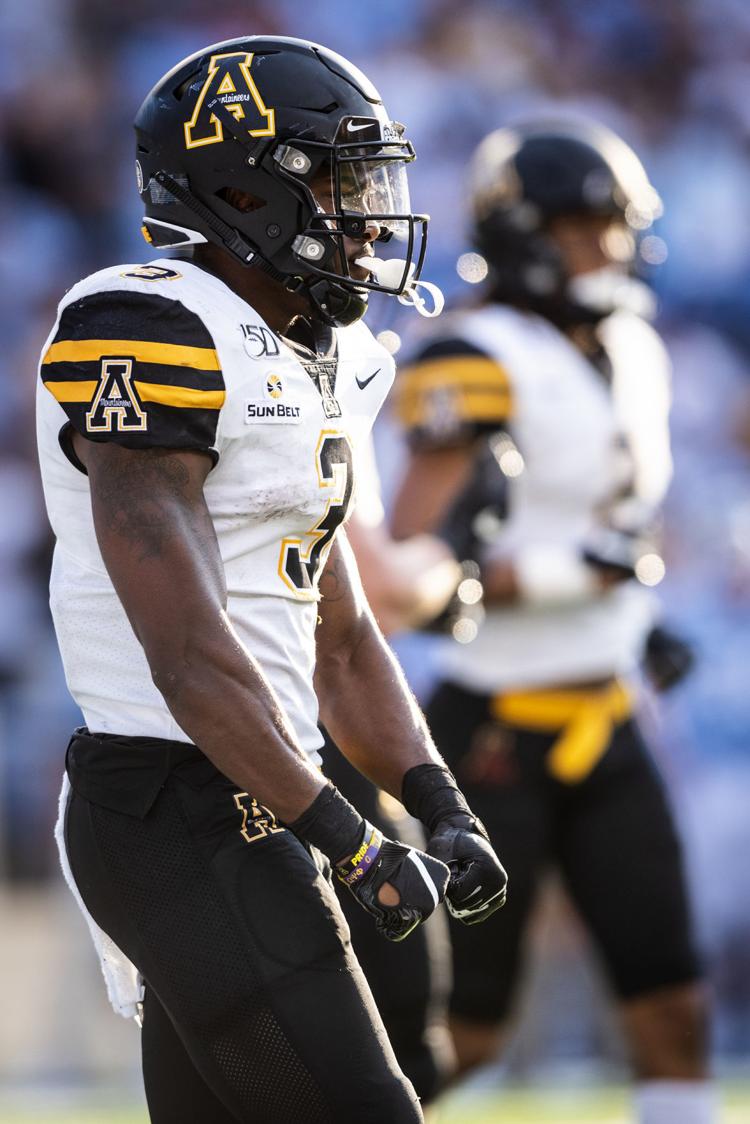 AppStateFB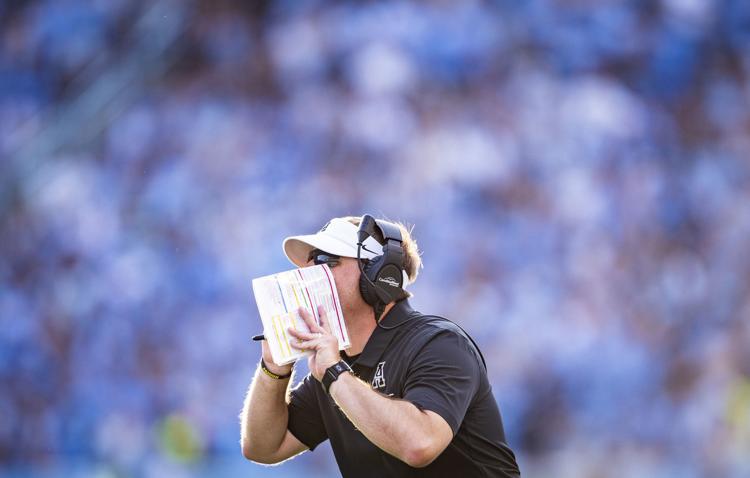 AppStateFB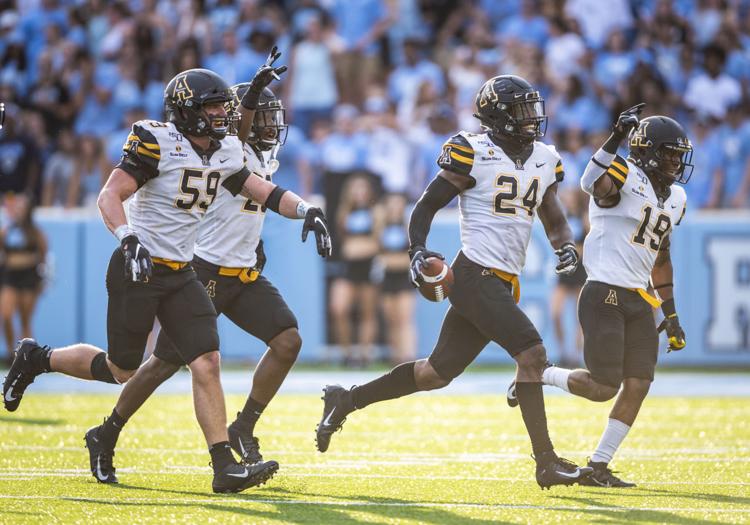 AppStateFB
AppStateFB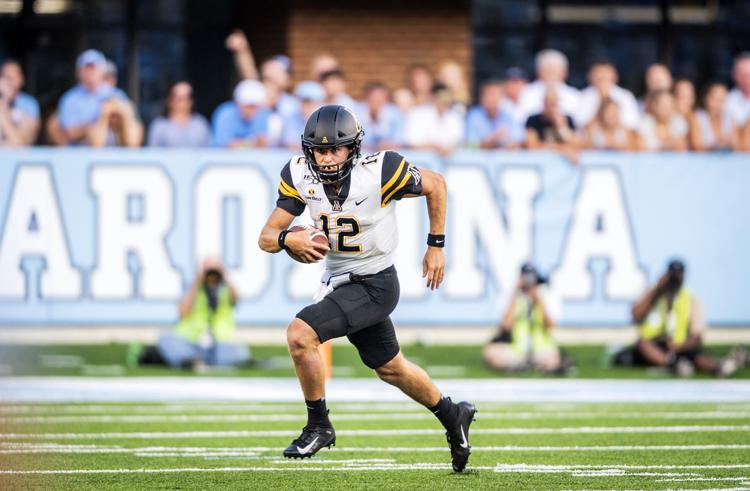 AppStateFB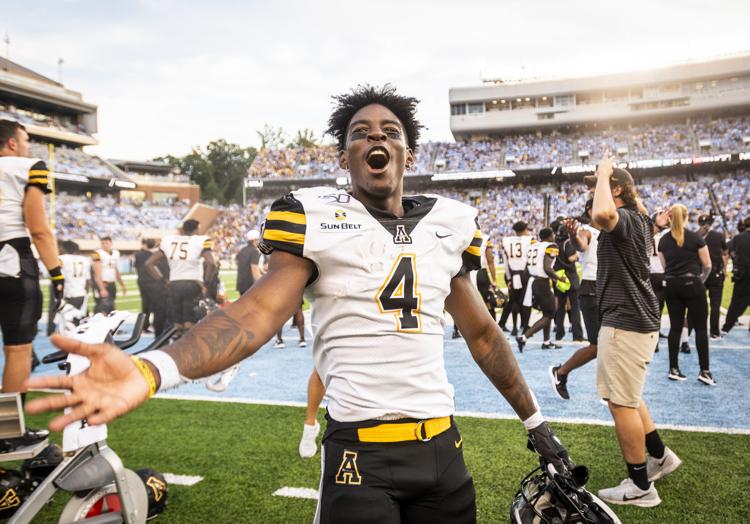 AppStateFB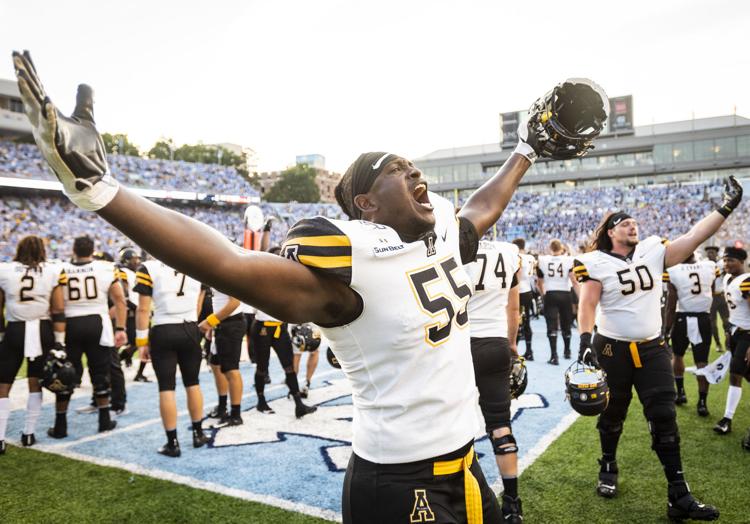 AppStateFB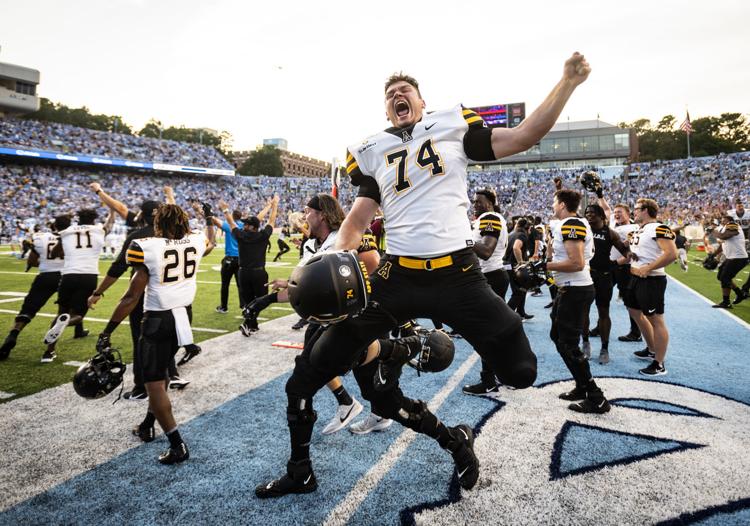 AppStateFB
AppStateFB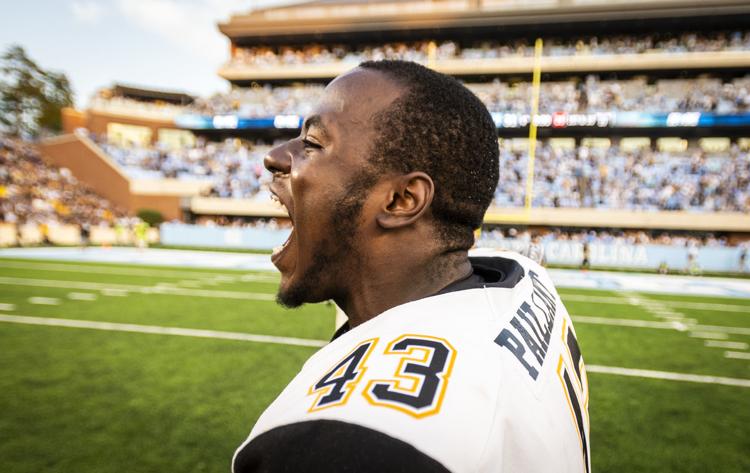 AppStateFB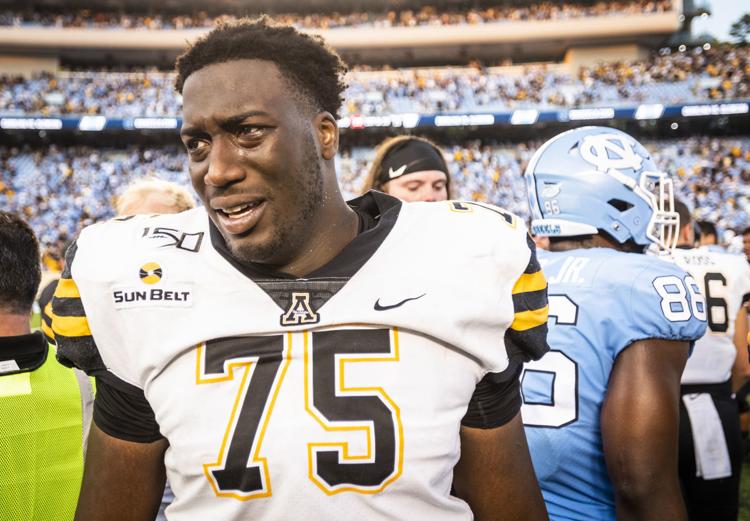 AppStateFB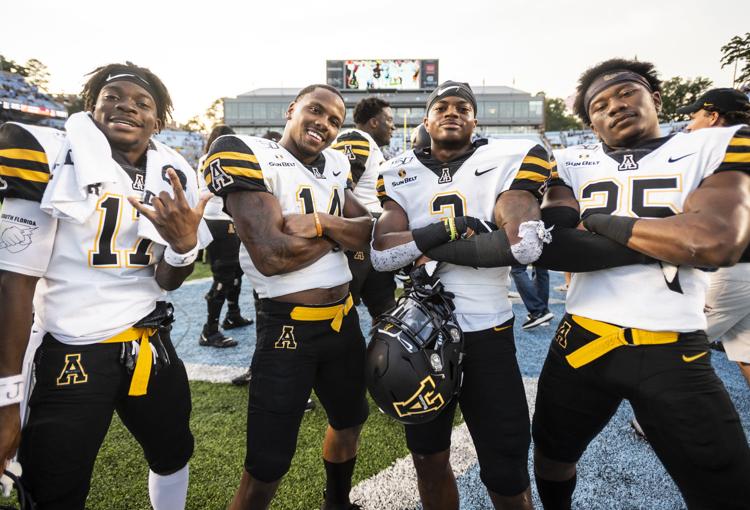 AppStateFB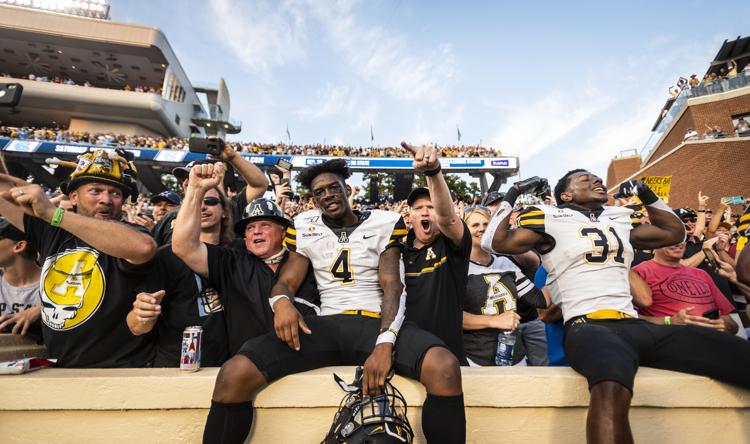 AppStateFB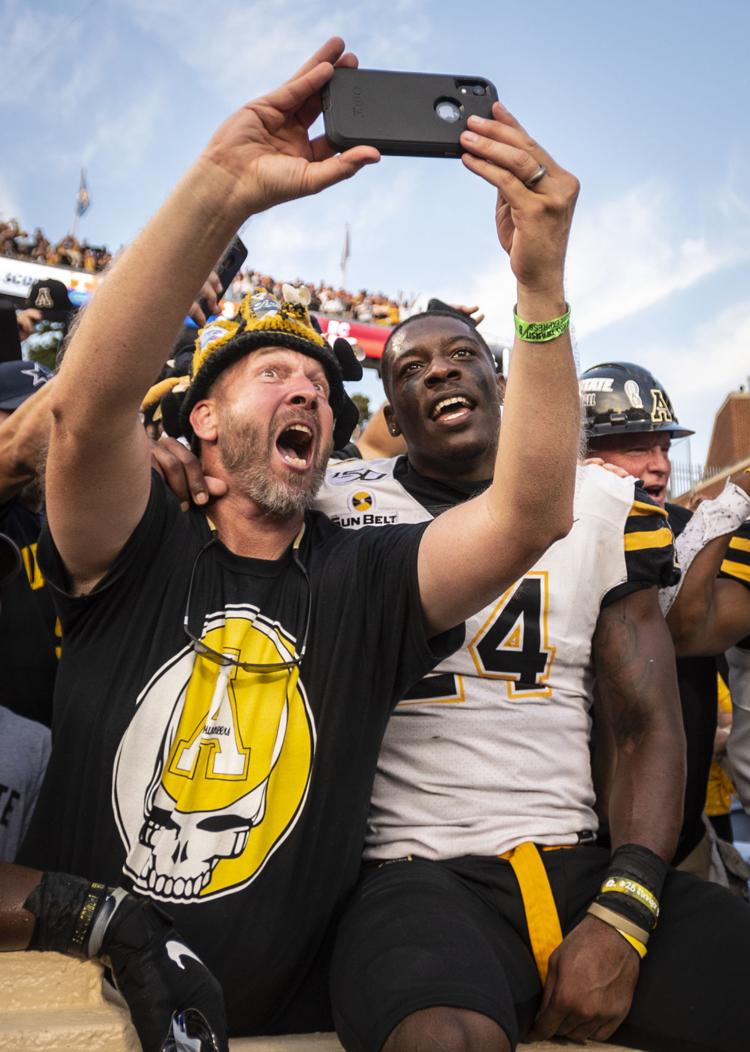 AppStateFB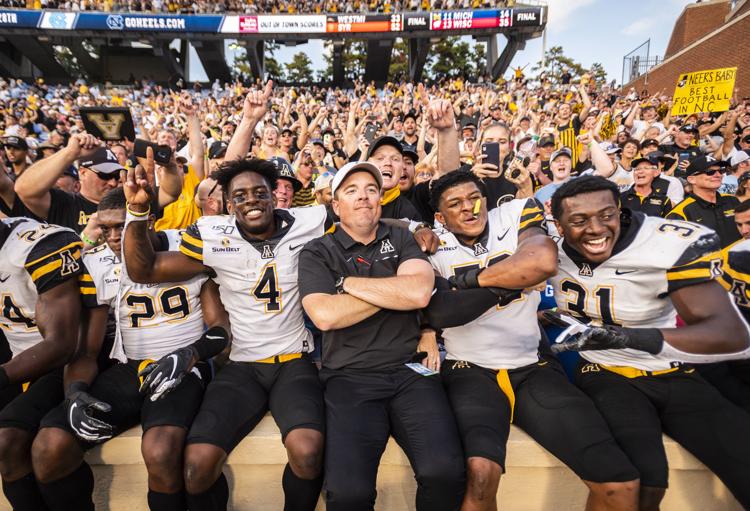 AppStateFB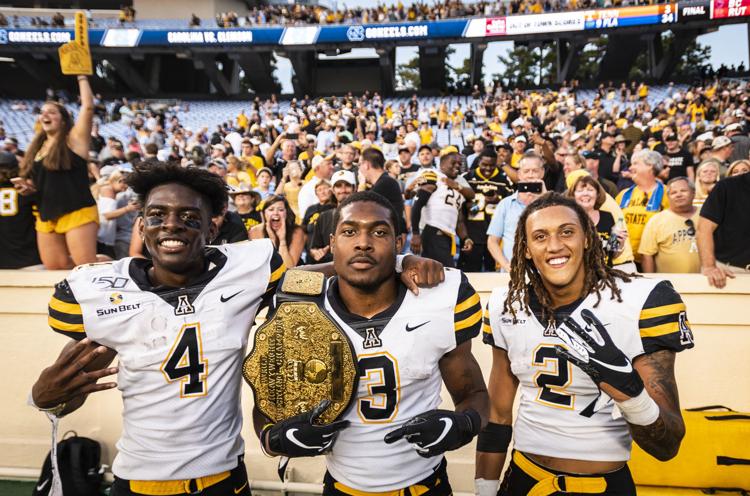 AppStateFB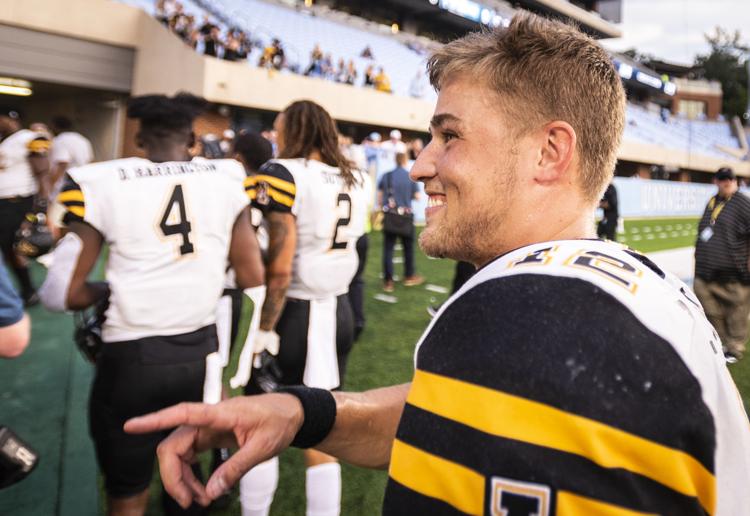 AppStateFB
AppStateFB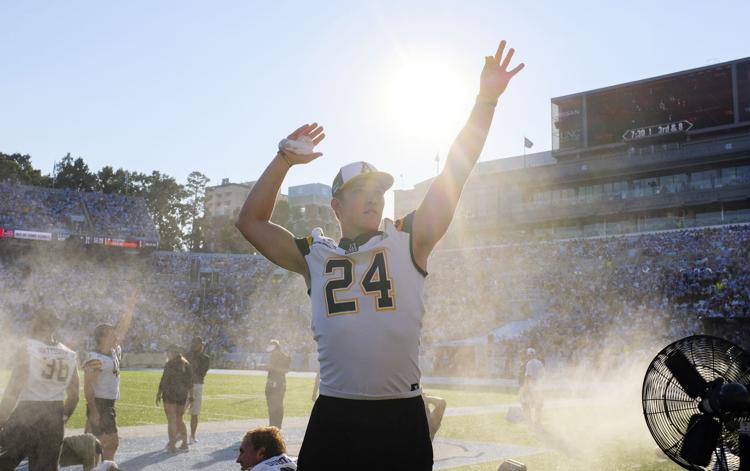 AppStateFB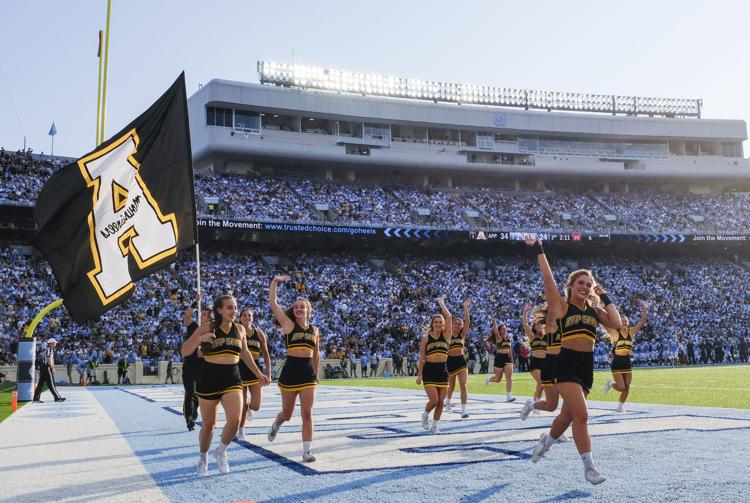 AppStateFB