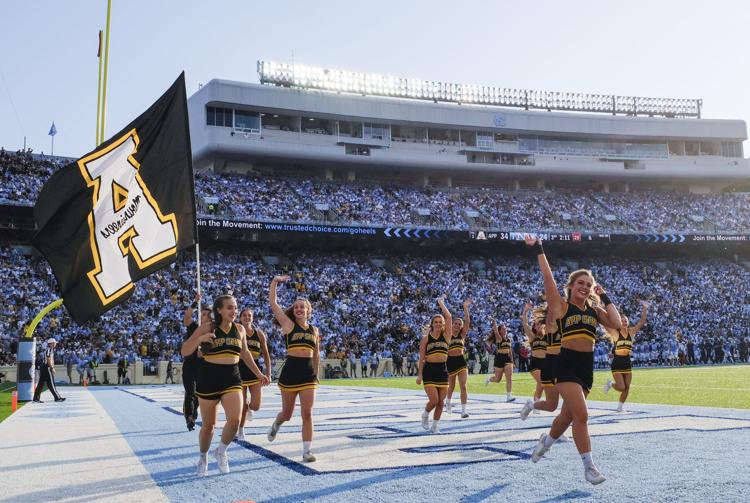 The Appalachian State Mountaineers are coming off of Saturday's road win against North Carolina — the program's first win against a Power Five program since the 2007 upset against Michigan.  
Two days later, Coach Eli Drinkwitz of Appalachian State held his weekly media availability. 
Among the topics Drinkwitz covered were running back Darrynton Evans' significance in the red zone, an injury update on starting left tackle Vic Johnson and which players may or may not receive their redshirt.
Here's more on those three things:
Evans finds the end zone — a lot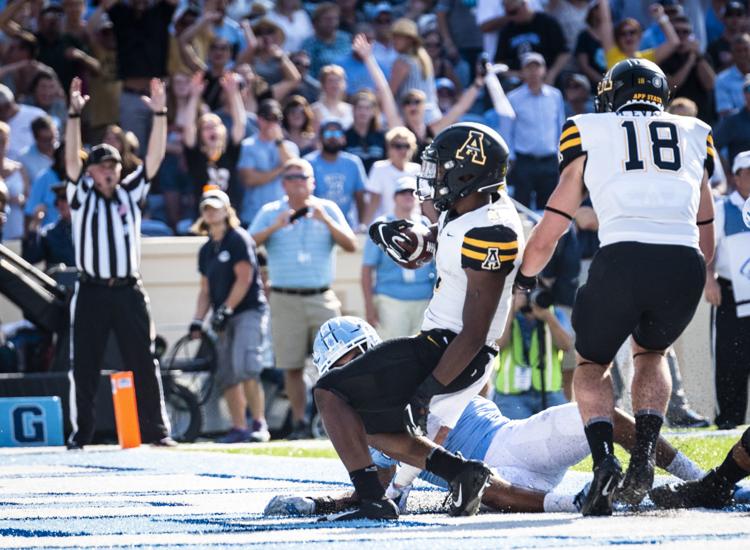 Darrynton Evans has a nice little streak going.
The junior running back for Appalachian State has registered back-to-back games with at least three touchdowns. Against Charlotte on Sept. 7, he pieced together a 234-yard rushing performance with three touchdowns and added a 45-yard score on an onside kick return. Two of his three rushing touchdowns against the 49ers came on runs of 87 and 68 yards.
Against UNC, Evans managed to plow through a heavy defensive front and scored three times in the Mountaineers' 34-31 victory. All of those touchdowns came within 5 yards of the end zone.
Evans is tied for third in the nation with seven rushing touchdowns, doing so while almost all players in the top 10 have played one more game than he has (App State did not play Sept. 14). And the two games point out how well-rounded Evans is as a runner.
Evans is often associated with his speed; last season as a redshirt sophomore, he became an all-Sun Belt first teamer and was the MVP of the conference title game. But he's also shown a stout ability in the red zone. The Mountaineers have scored on 13 of 14 trips to the red zone, four of which have ended with Evans' scores.
Coach Eli Drinkwitz of App State said Evans' prowess in short-yardage situations is attributed to a multitude of things. A lot of which is Evans' ability to battle through contact.
"I mean I think it's a tribute to our offensive line, blocking really well at the point of attack. It's a tribute to Shawn (Clark, offensive line coach), who does our goal-line schemes," Drinkwitz said. "Him and Coach (Justin) Watts do a good job of coming up with what we're going to call in the goal line, and it's an effective scheme.
"It's will. We want to put the ball in the end zone, and I mean, Darrynton runs behind his pads. He makes people miss. So on that one, we got into a heavy personnel and ran outside zone to the right. I mean, he ran through a couple guys, so he's got power."
Evans ran for 10 touchdowns in 2018 after stepping in for Jalin Moore as lead running back seven games into the season. Evans rushed for 1,187 yards on 179 attempts, an average of 6.6 yards per carry.
Health updates on Vic Johnson and others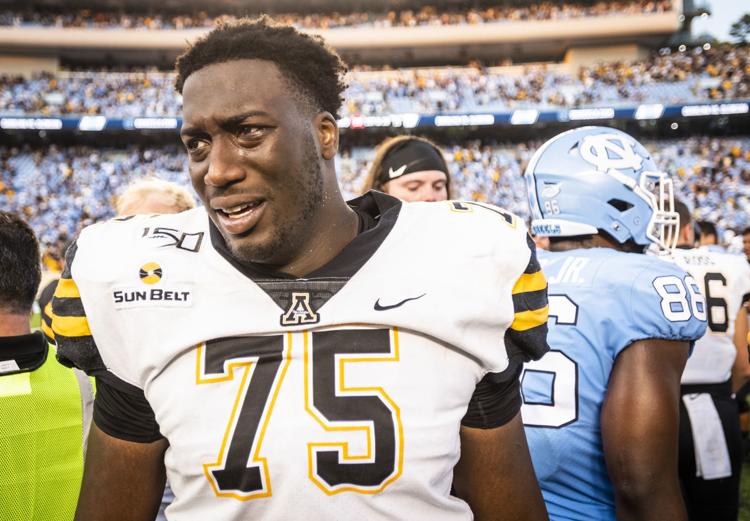 Against North Carolina, starting left tackle Vic Johnson was spelled throughout the game by Cole Garrison. Garrison replaced Johnson during the ETSU game, then started against Charlotte as Johnson battled an ankle injury. Johnson entered the second half against Charlotte.
Drinkwitz said Johnson's injury is not a lingering one, implying Johnson struggled with his other ankle against the Tar Heels.
"It was a new injury. He'll be fine for the game," Drinkwitz said. "But just something that he tweaked his ankle, pass setting, and so we needed to get Cole in there just because Vic wasn't 100%."
Overall, Drinkwitz was pleased with team health following the matchup against UNC, where a few players were forced to leave the field and a few others struggled with cramps.
"I think we got beat up pretty good, but I think there wasn't anybody that I know of right now from yesterday's injury report that is definitely out," Drinkwitz said. "There are some guys that are going to be questionable, and we've got to get them back, but there's nobody definitively out."
Redshirt alert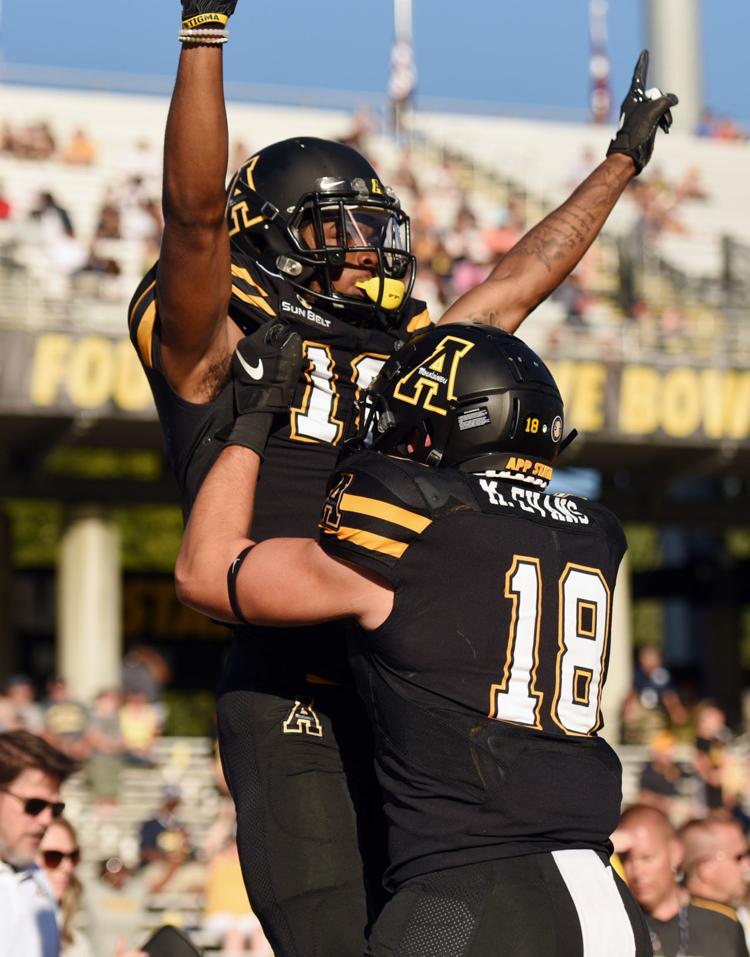 As App State prepares for its fourth game of the season, it's the perfect time to update the redshirt ticker for true freshman.
At this point last season, three 2018 signees helped add to the depth at inside linebacker — Tyler Bird, Trey Cobb and Logan Doublin. All ended up blowing right through the four-game threshold in its first year of existence. Before the 2018 season, the NCAA changed the redshirt rule, allowing players to appear in up to four games and still qualify for a redshirt.
Drinkwitz said Monday that he and the staff have a good handle on which freshman might play all season.
"There's maybe one or two that were kind of rotated in that we'll probably pull the brakes on but I'm not going to definitively say anything yet," Drinkwitz said. "I mean, obviously, our schedule is very unique. We've got four games, then we've got like a three-week bye with one game in it, and then we've got seven games with six-and-a-half weeks.
"So there's going to be a lot of football left to be played so I don't know that anybody is going to be definitively redshirted, but I know there are guys that are going to be definitively pushed on saying, 'You're playing this year.'"
One freshman is approaching his fourth game: KeSean Brown. The linebacker has appeared in every game so far, mainly as a special teams contributor. Long snapper Christian Johnstone has played in two. Seven others have played in one: defensive back Milan Tucker; offensive linemen Lyle Hiers and Craig McFarland; running back Gabe Montgomery; wide receivers Raykwon Anderson, Dashaun Davis and Christian Wells.
AppStateFB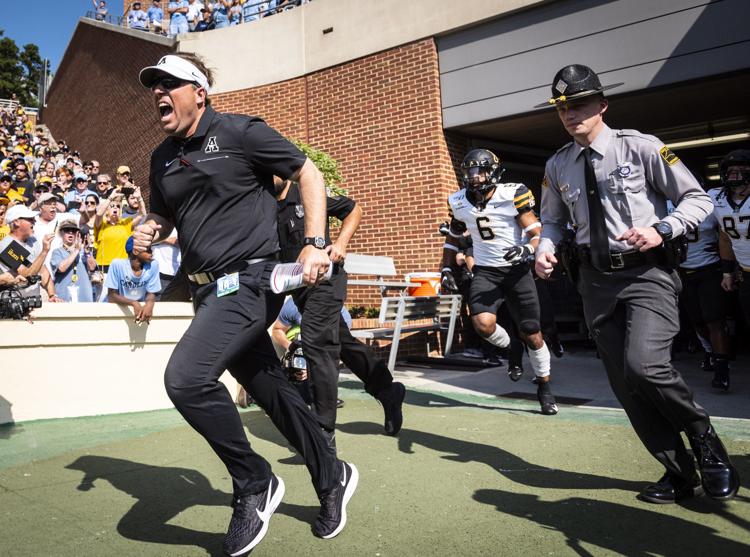 AppStateFB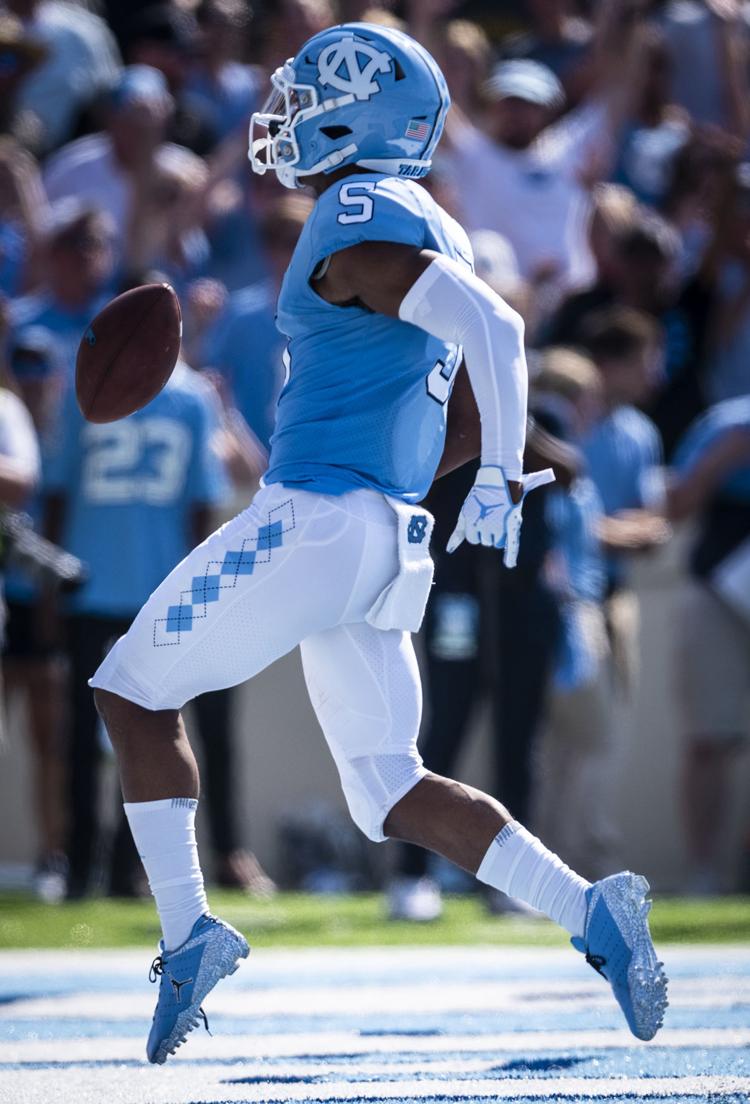 AppStateFB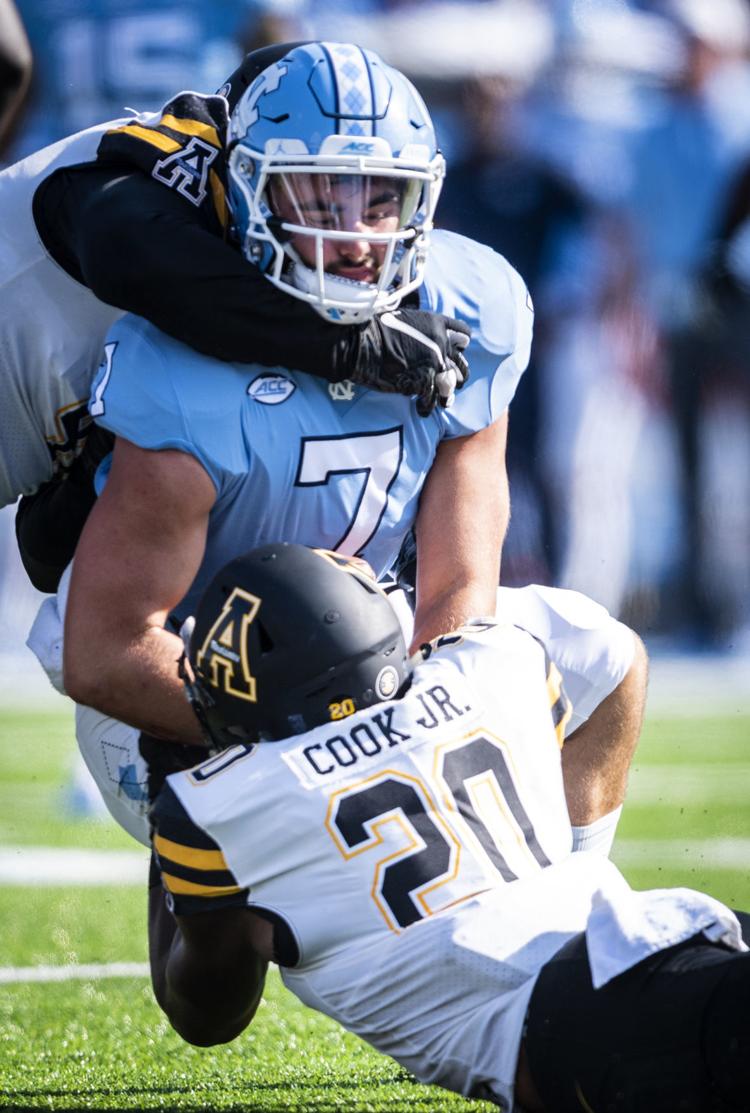 AppStateFB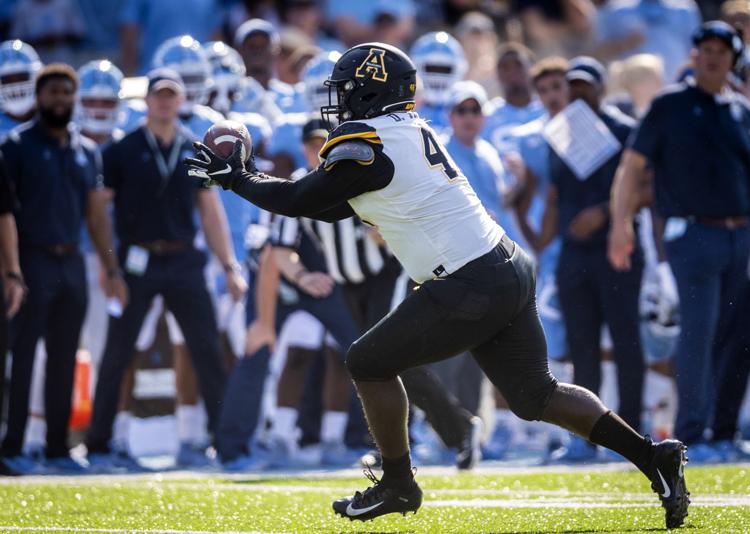 AppStateFB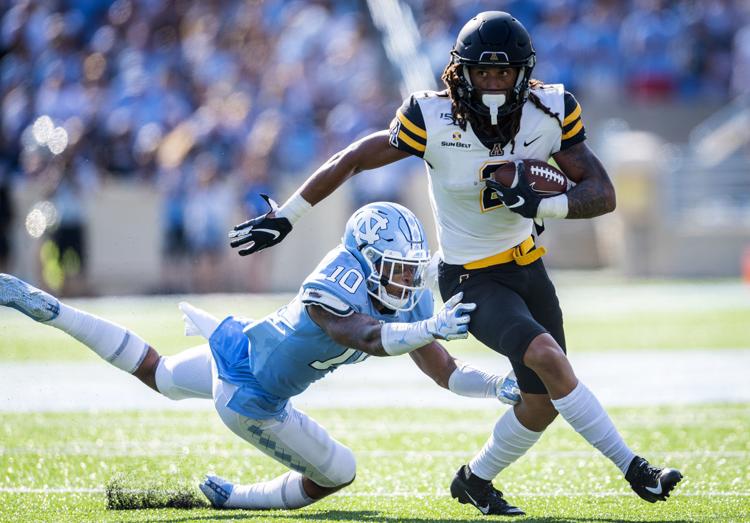 AppStateFB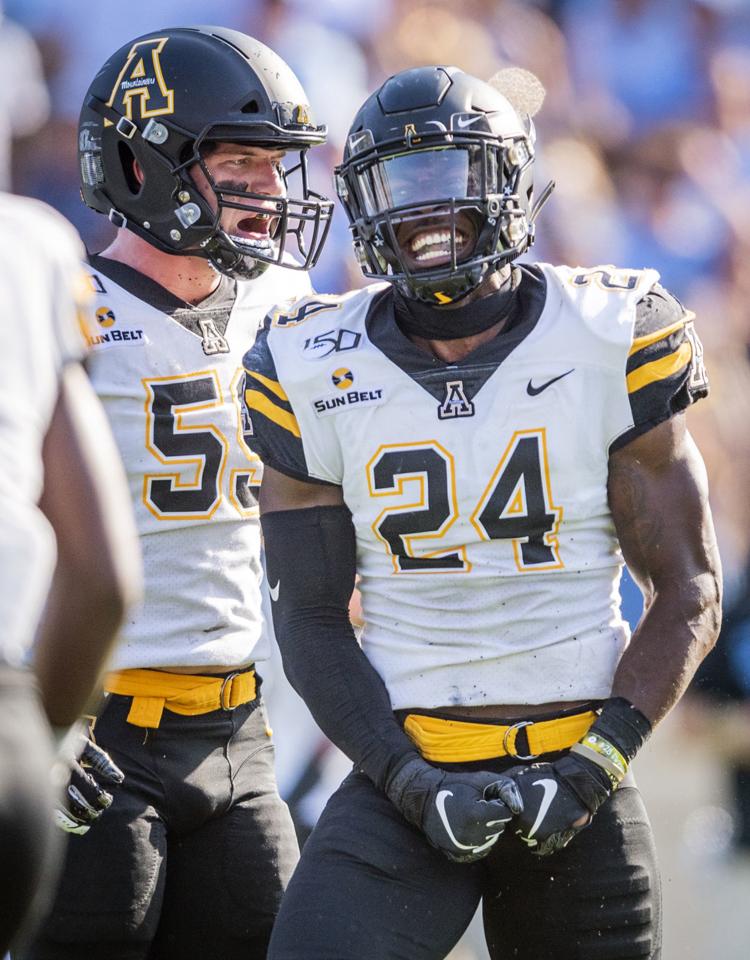 AppStateFB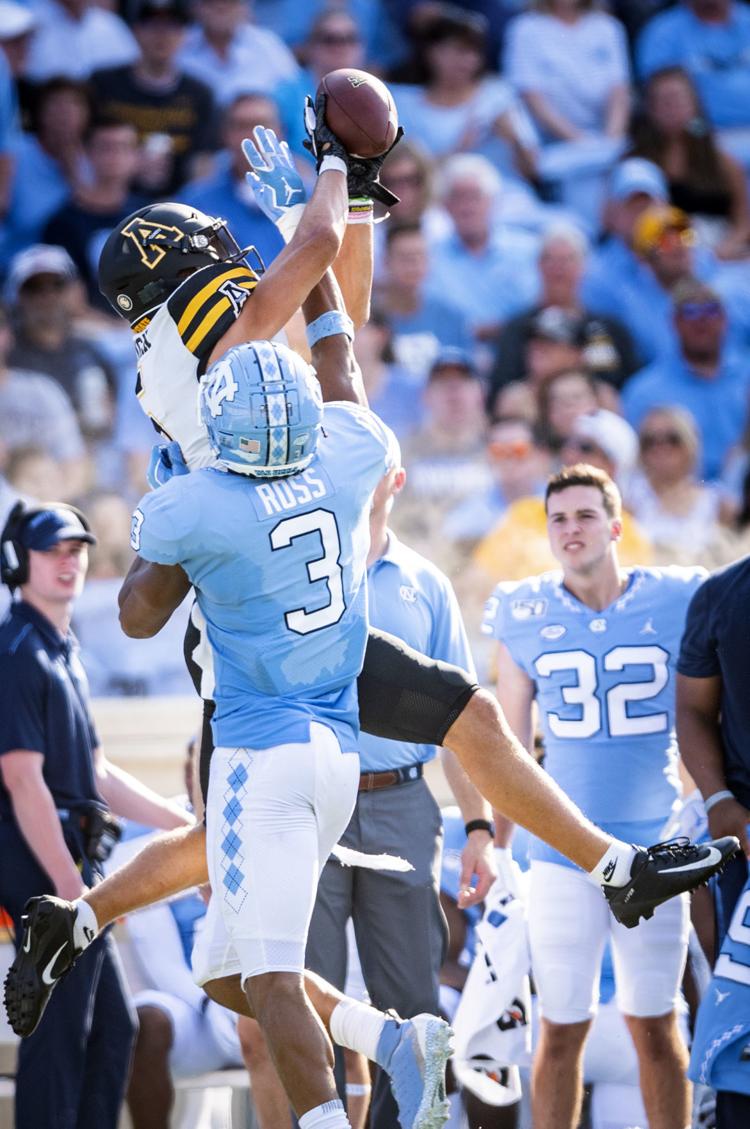 AppStateFB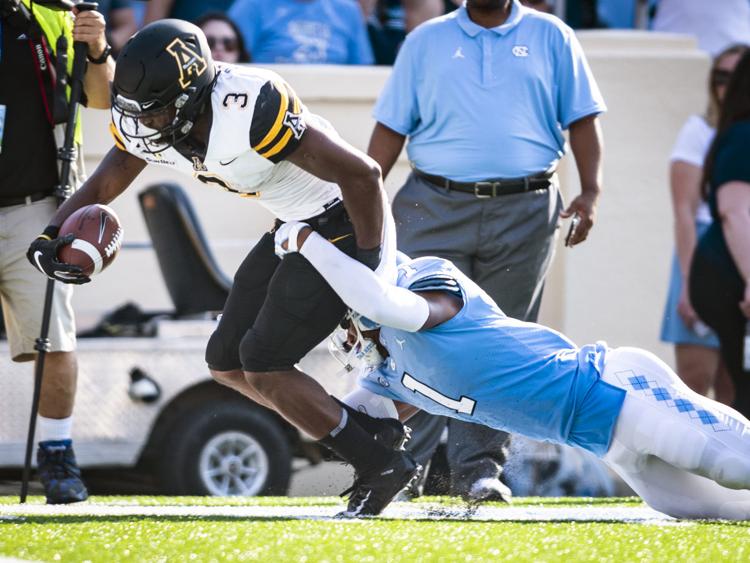 AppStateFB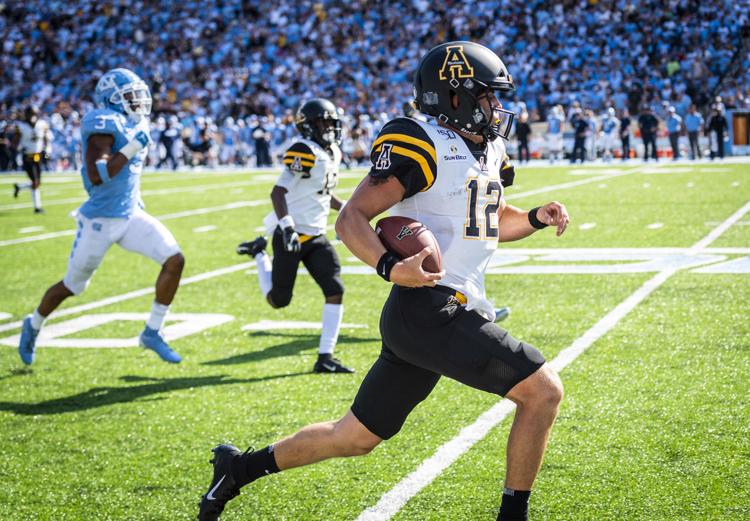 AppStateFB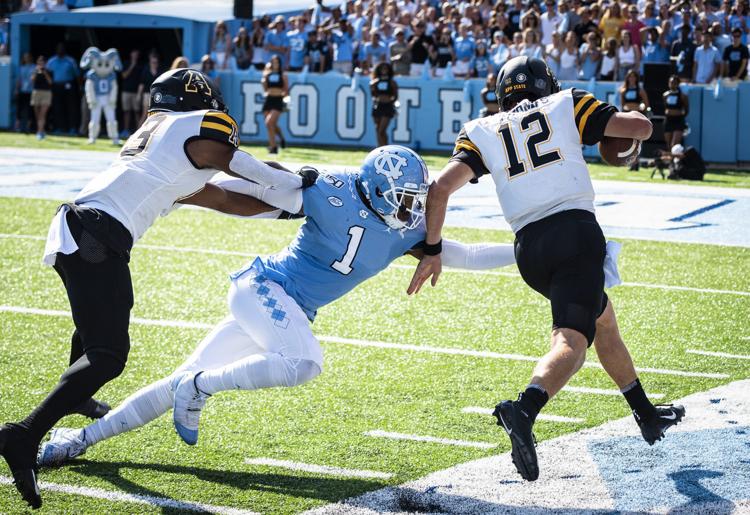 AppStateFB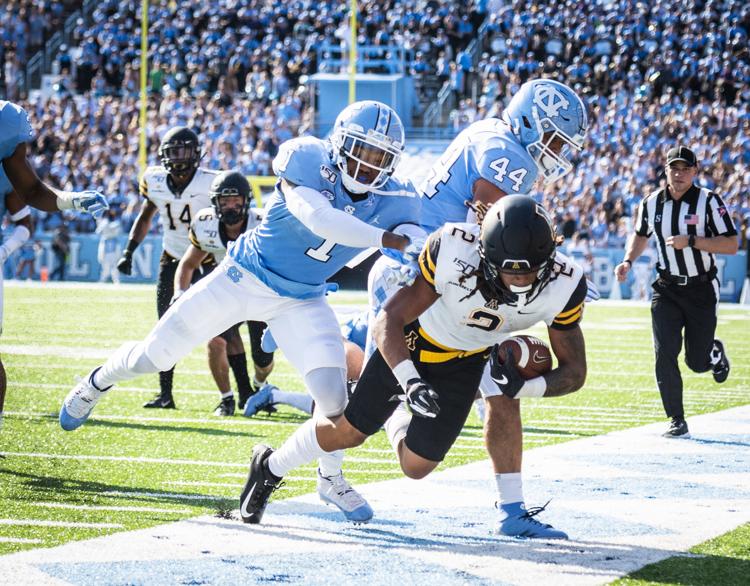 AppStateFB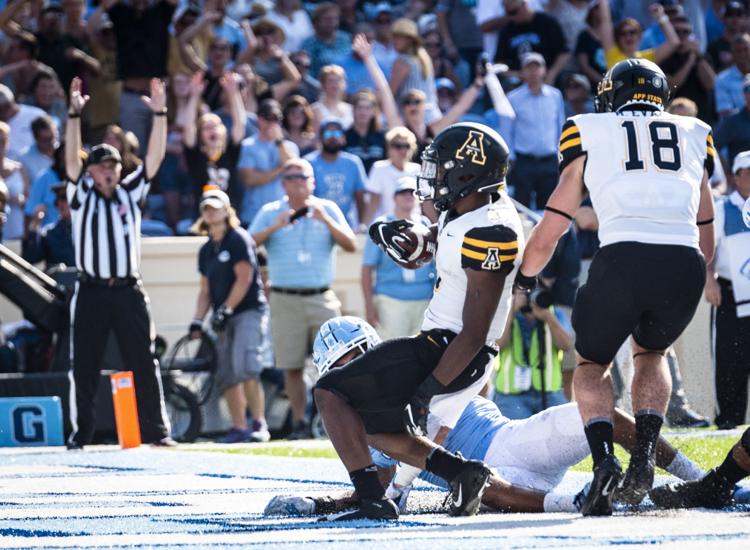 AppStateFB
AppStateFB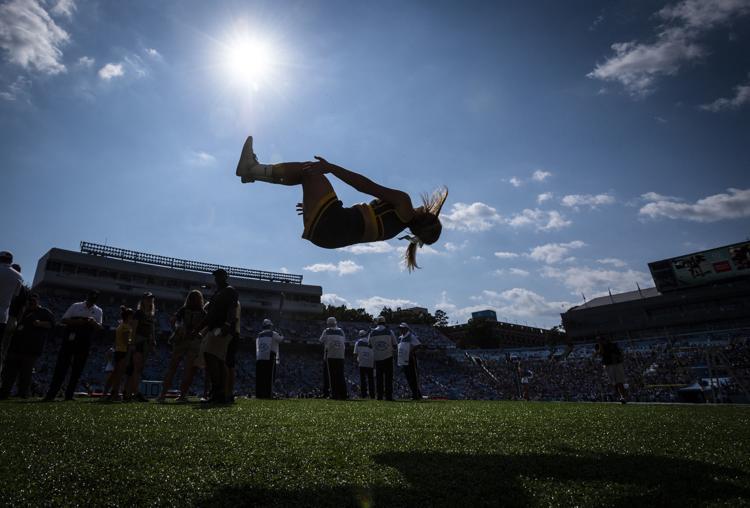 AppStateFB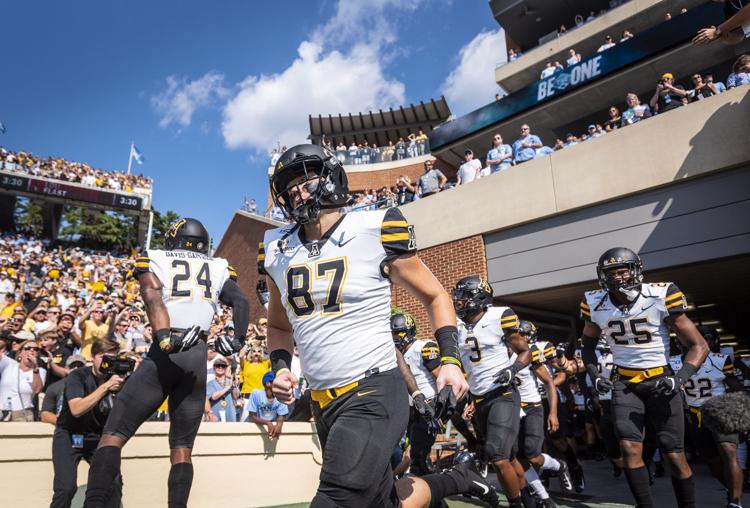 AppStateFB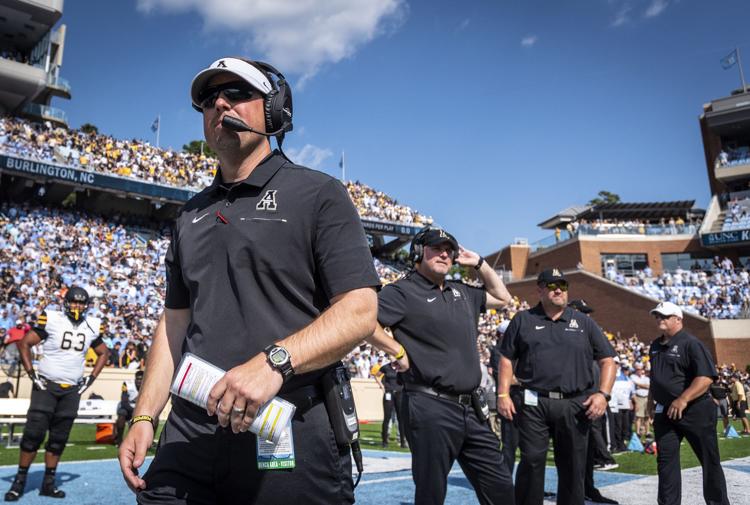 AppStateFB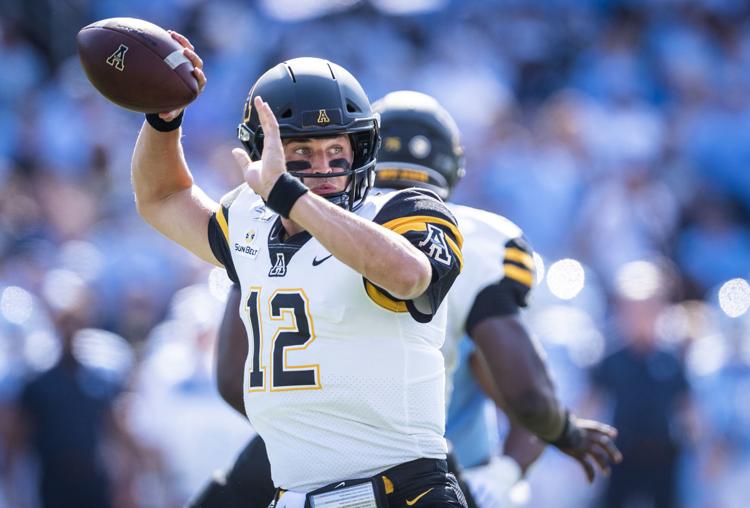 AppStateFB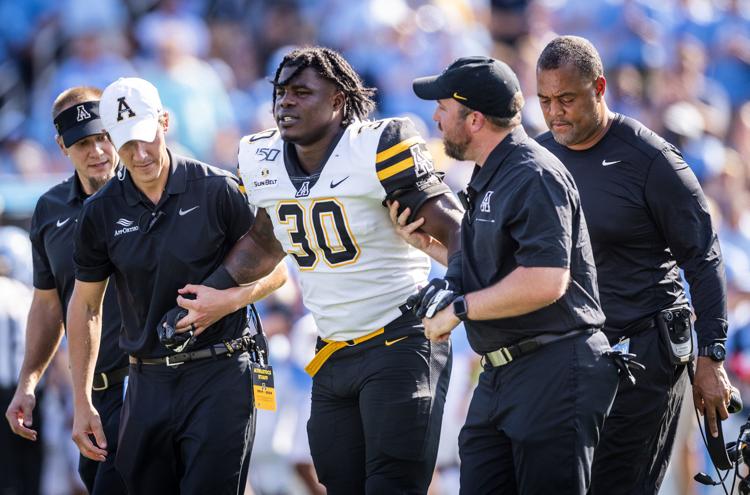 AppStateFB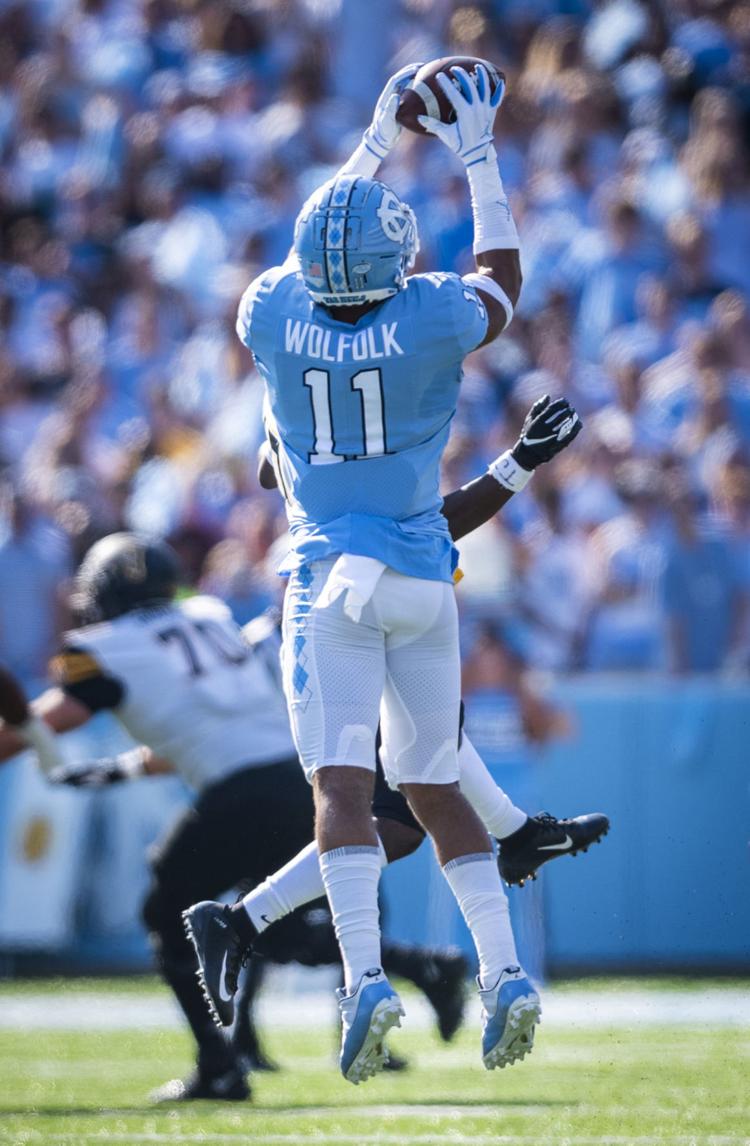 AppStateFB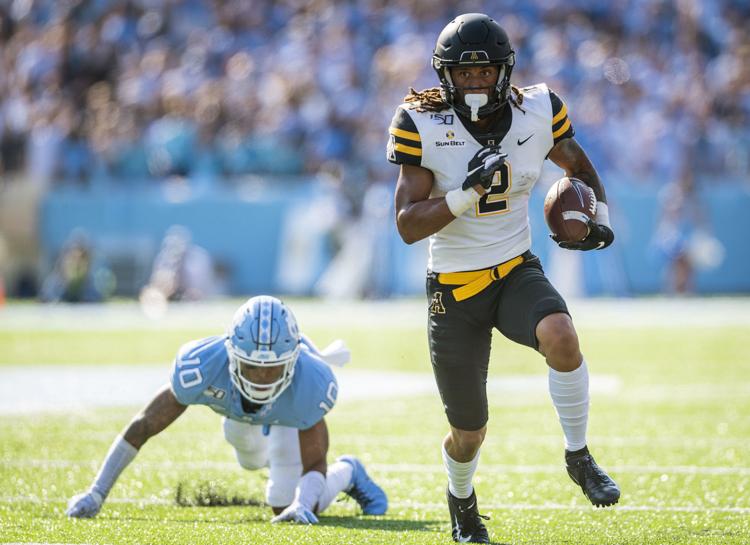 AppStateFB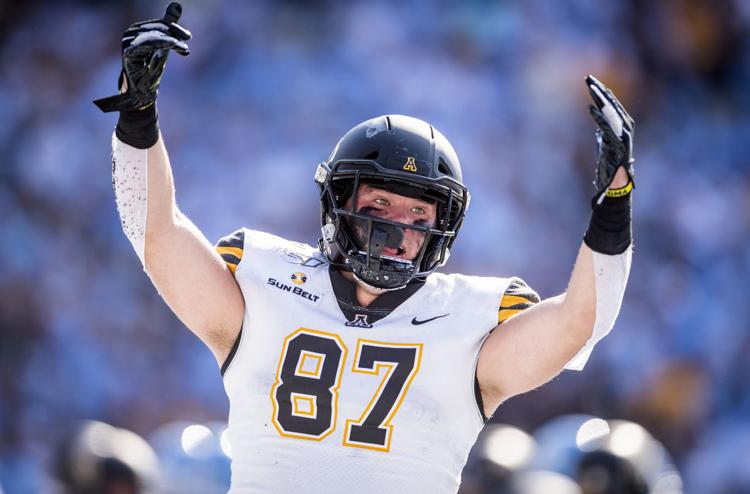 AppStateFB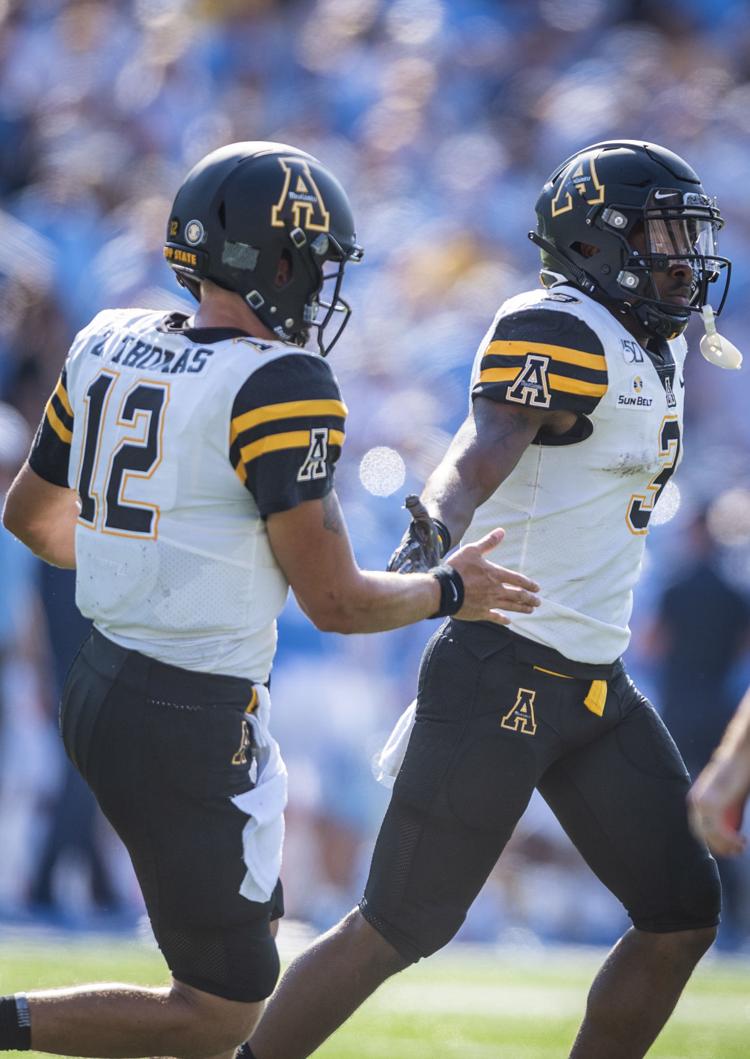 AppStateFB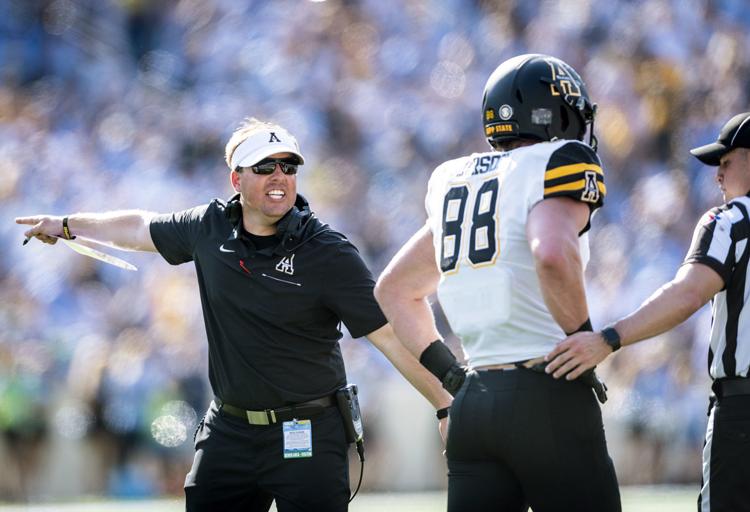 AppStateFB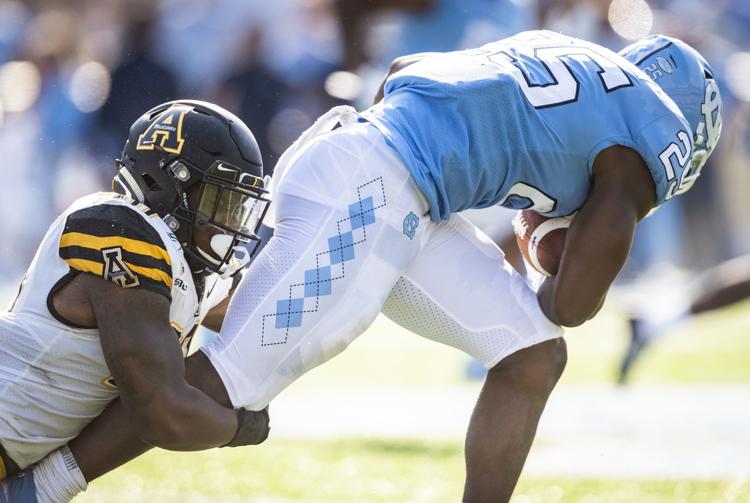 AppStateFB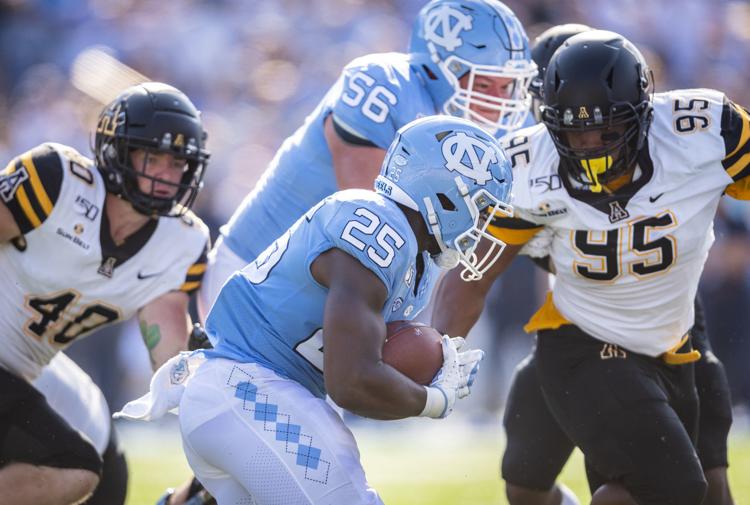 AppStateFB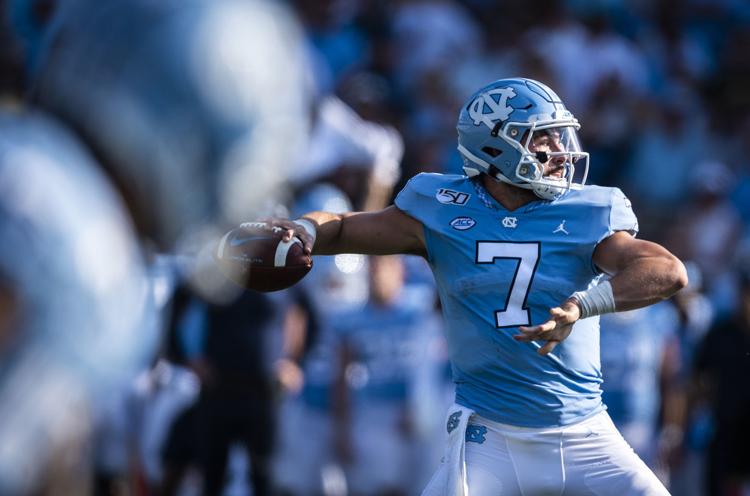 AppStateFB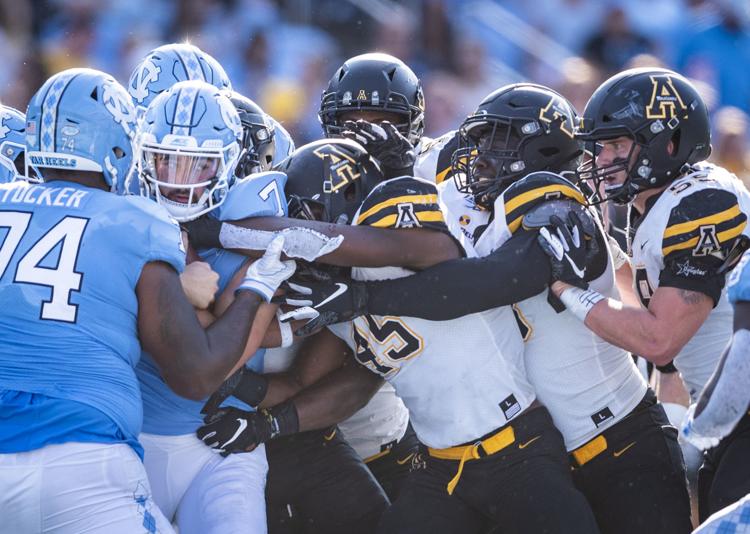 AppStateFB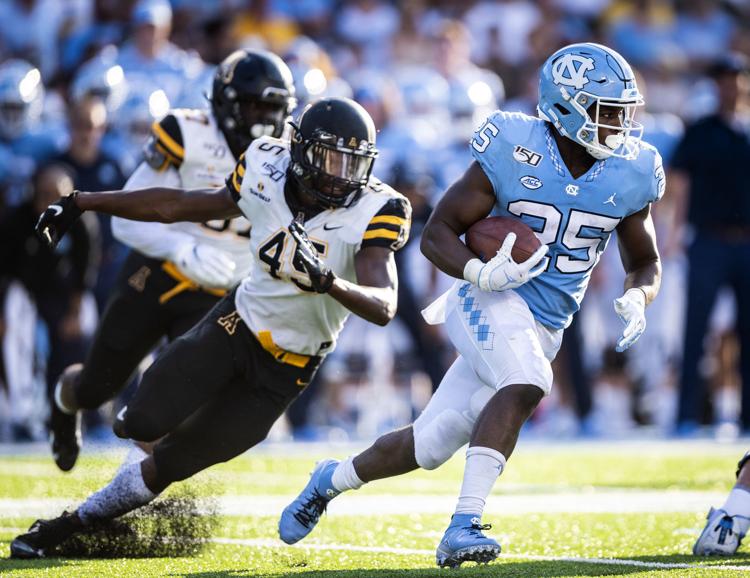 AppStateFB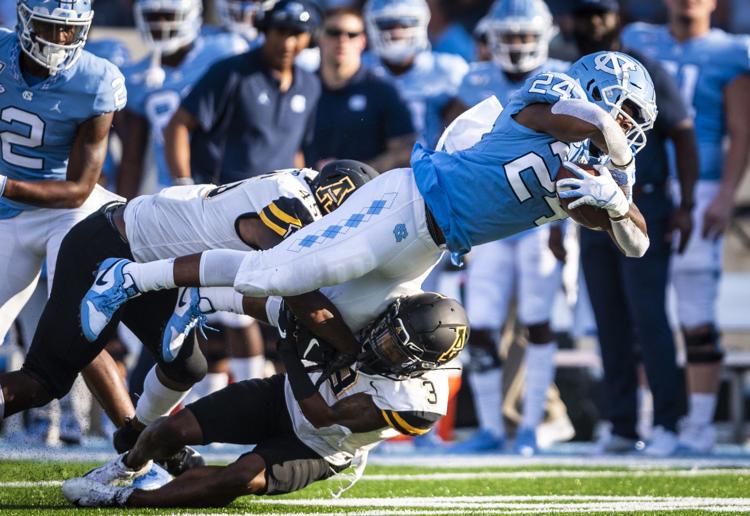 AppStateFB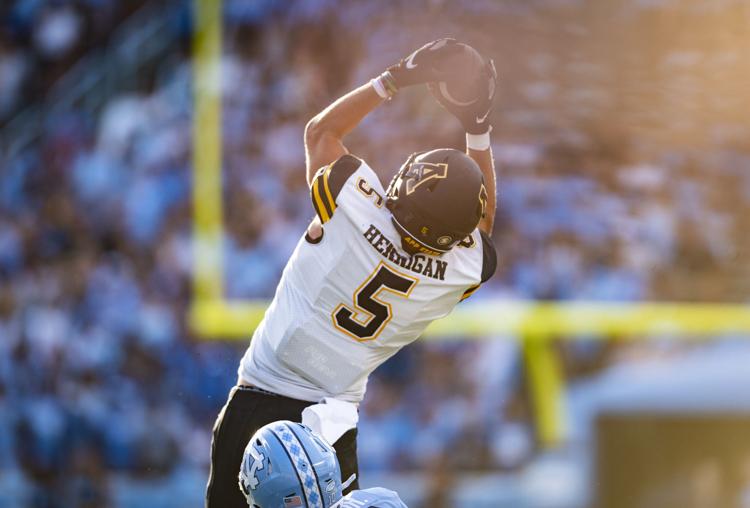 AppStateFB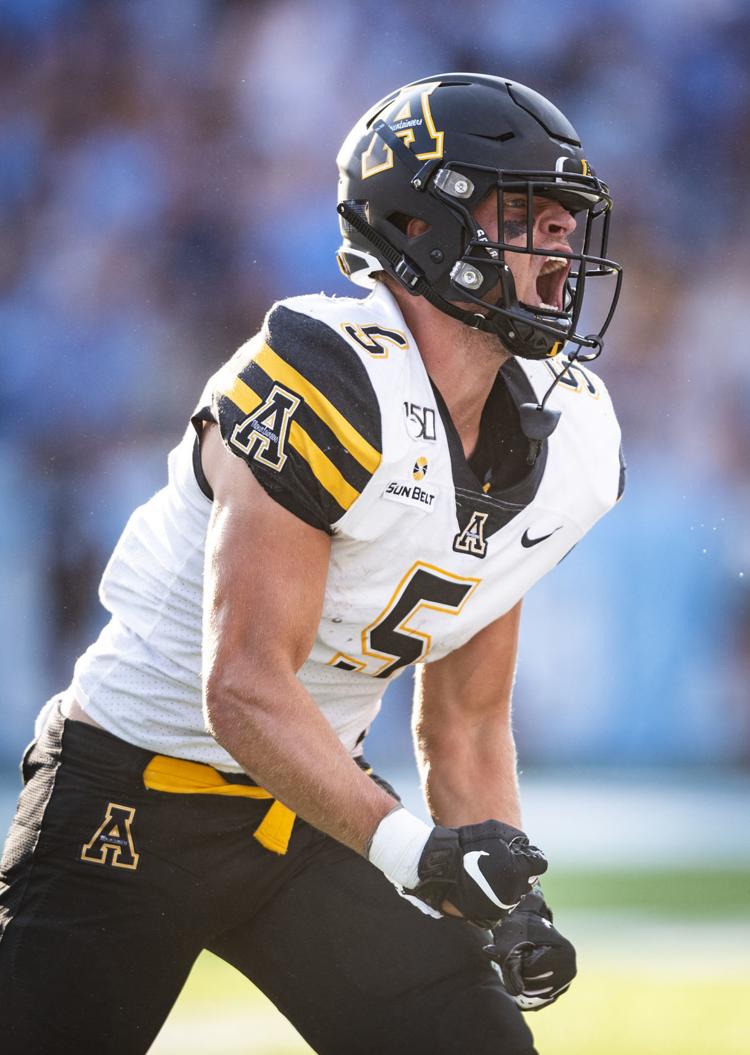 AppStateFB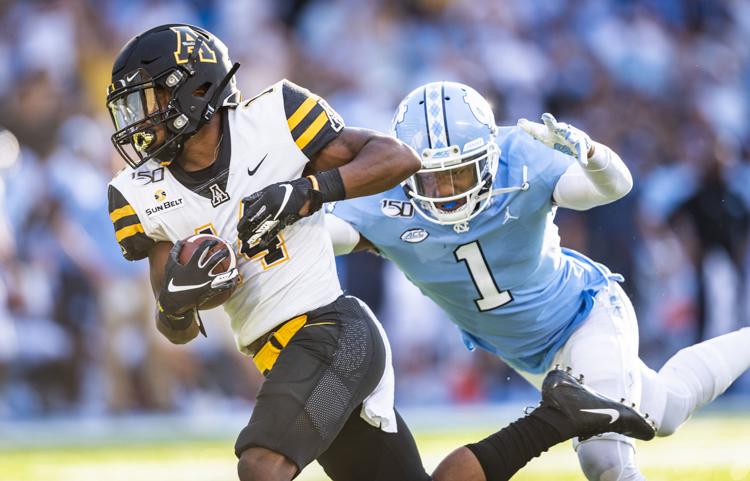 AppStateFB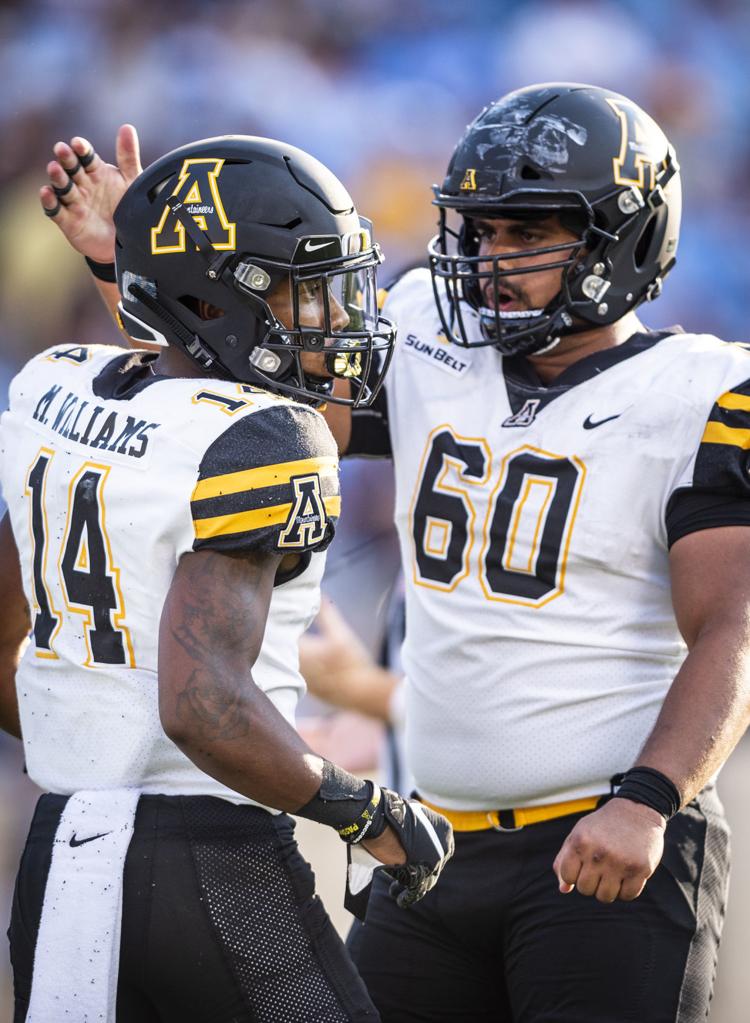 AppStateFB
AppStateFB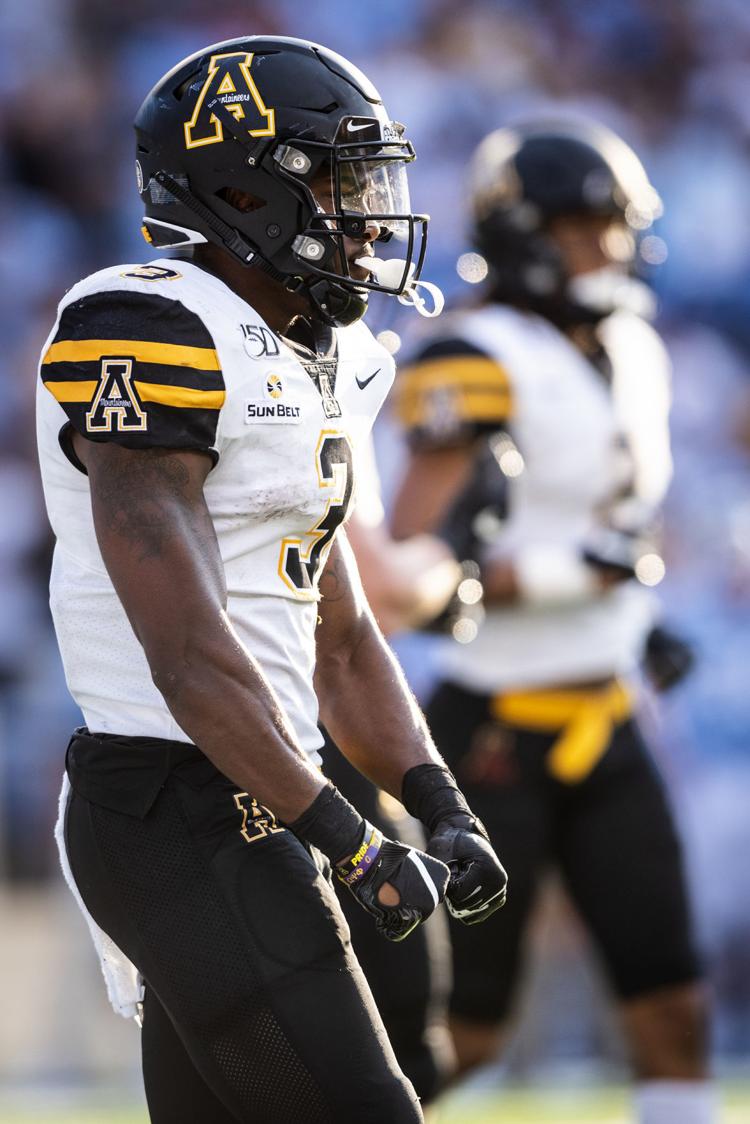 AppStateFB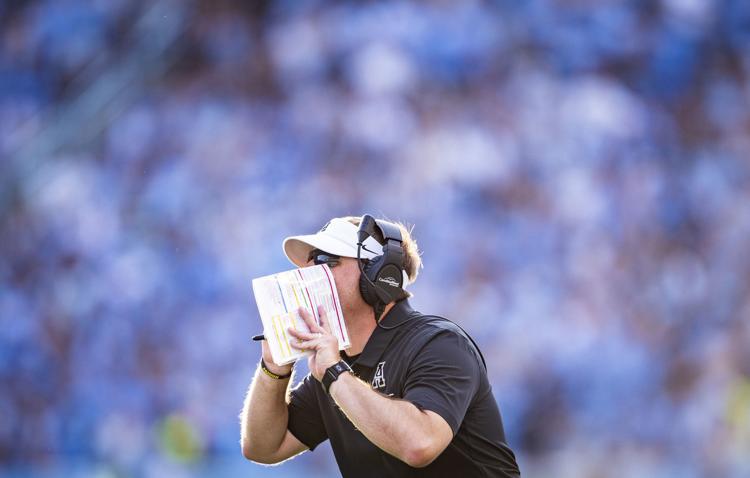 AppStateFB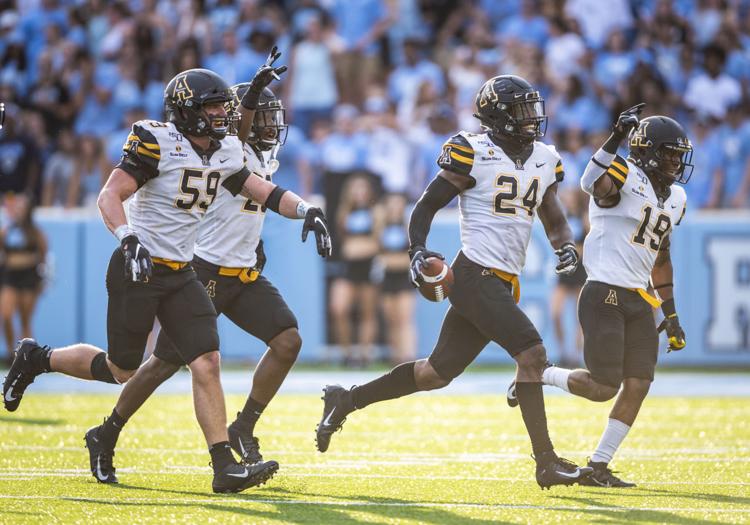 AppStateFB
AppStateFB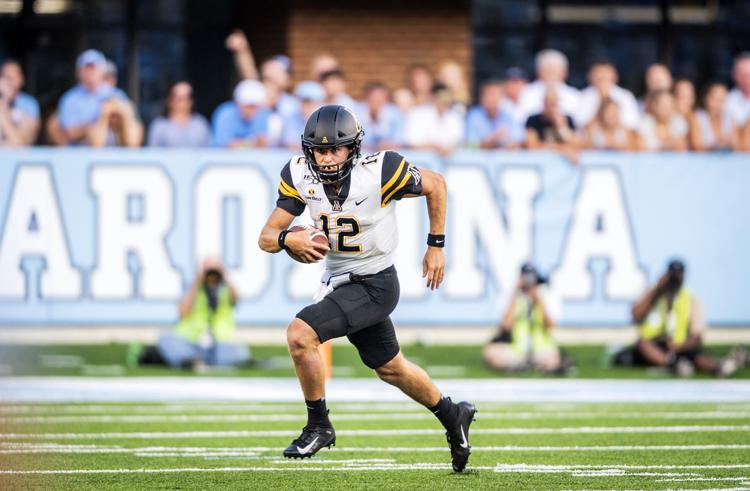 AppStateFB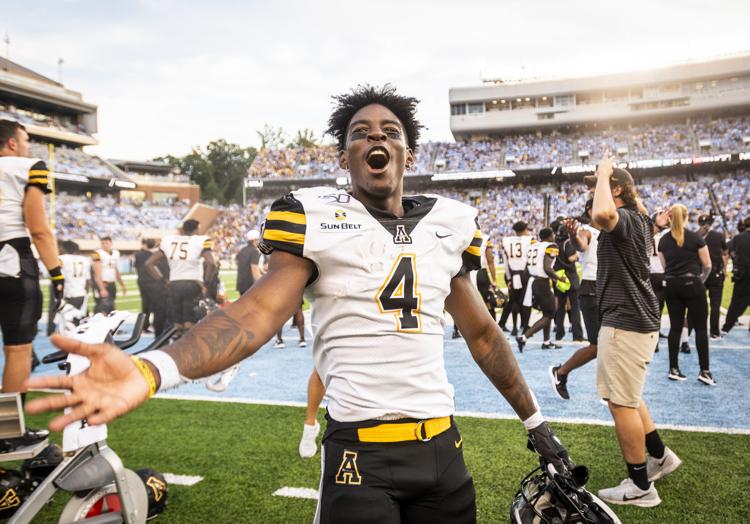 AppStateFB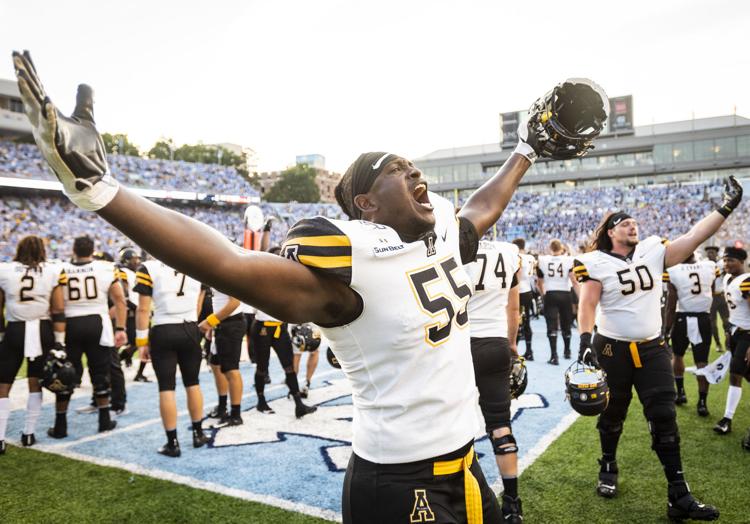 AppStateFB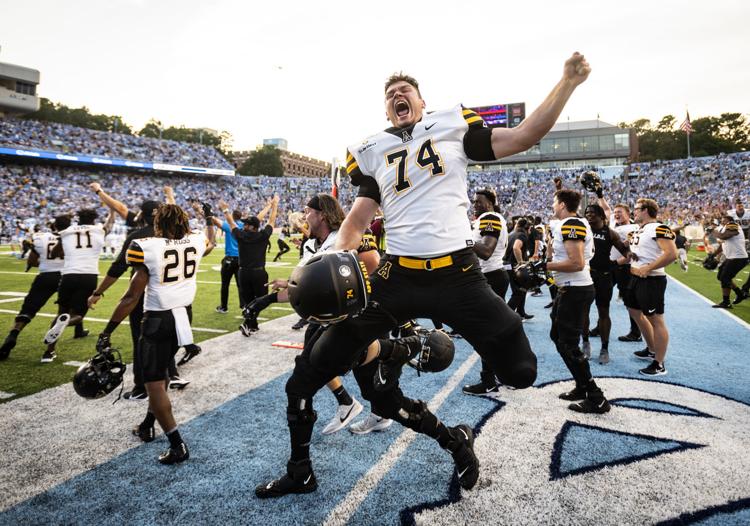 AppStateFB
AppStateFB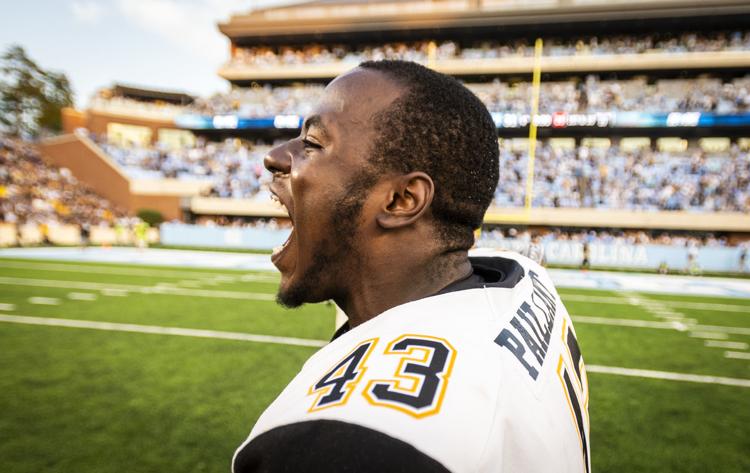 AppStateFB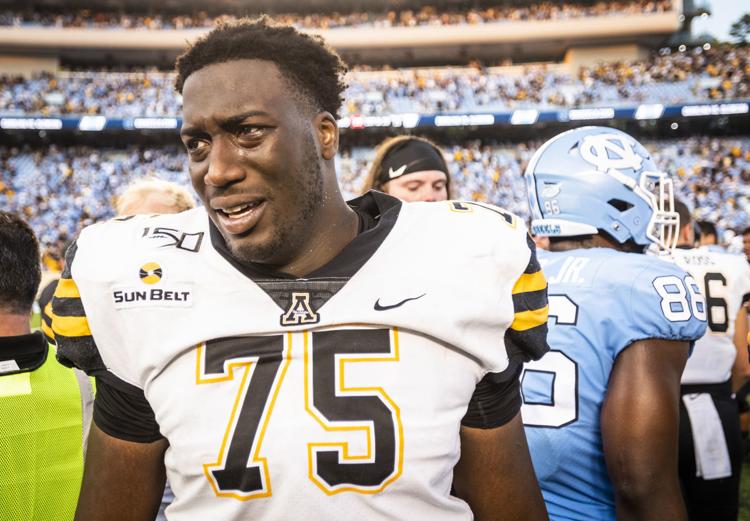 AppStateFB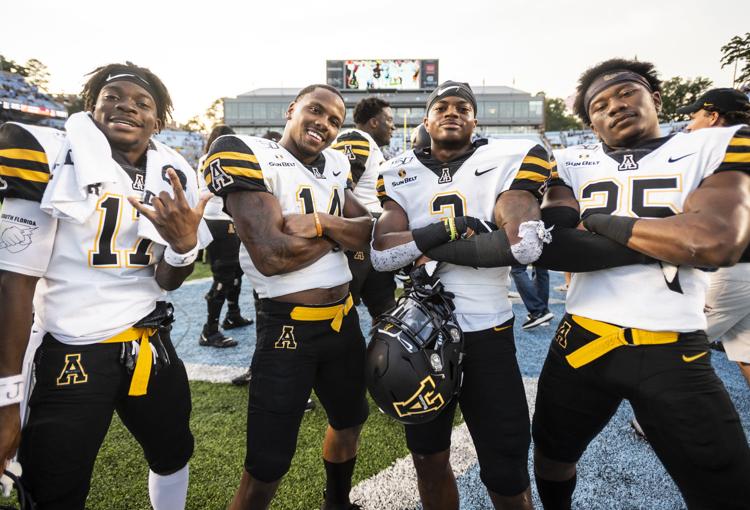 AppStateFB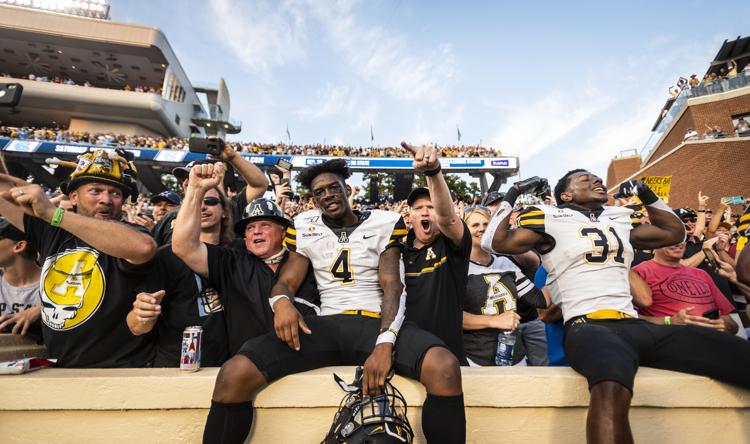 AppStateFB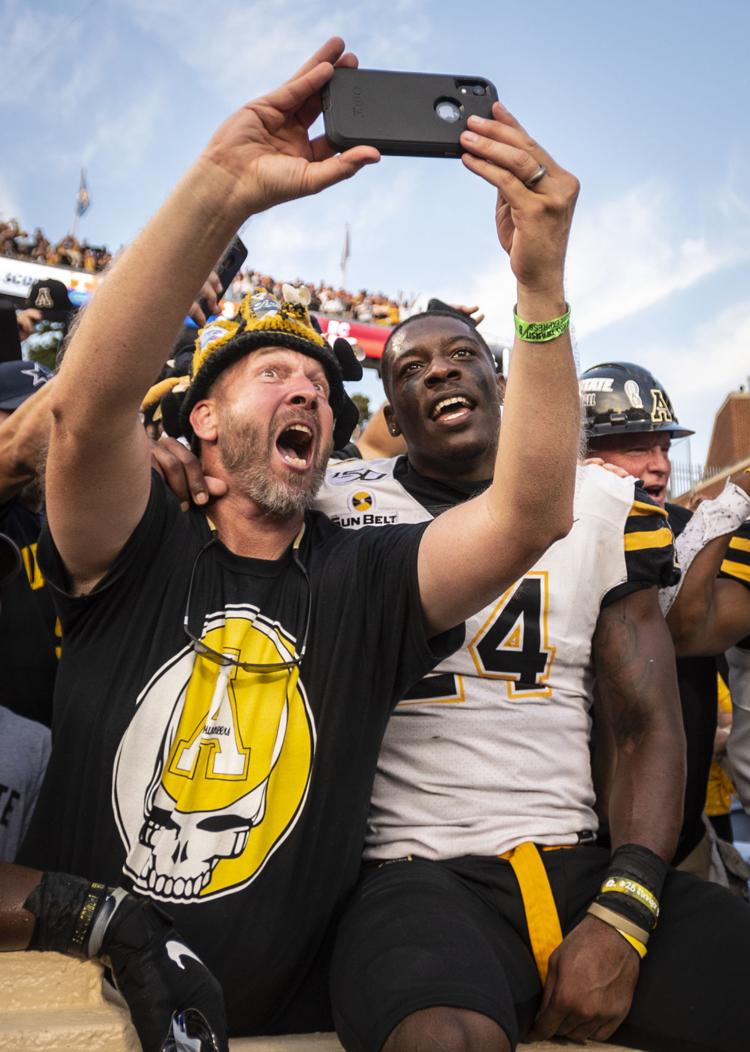 AppStateFB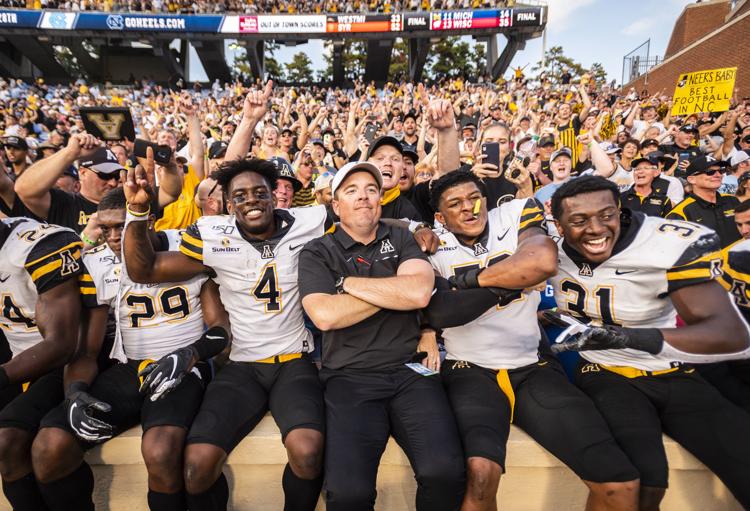 AppStateFB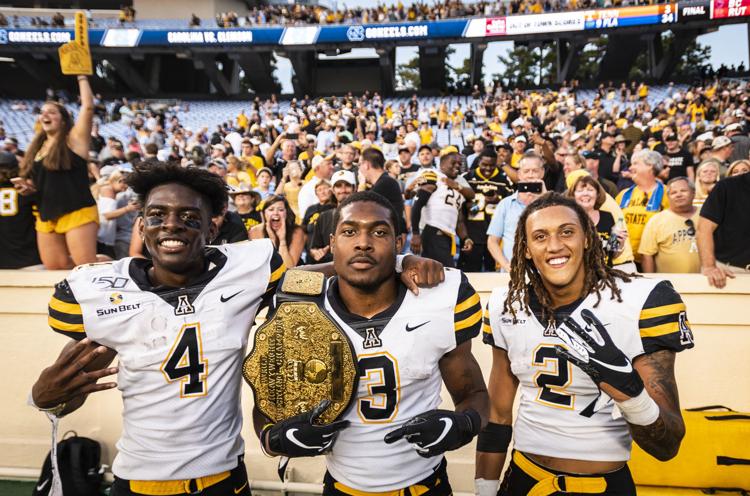 AppStateFB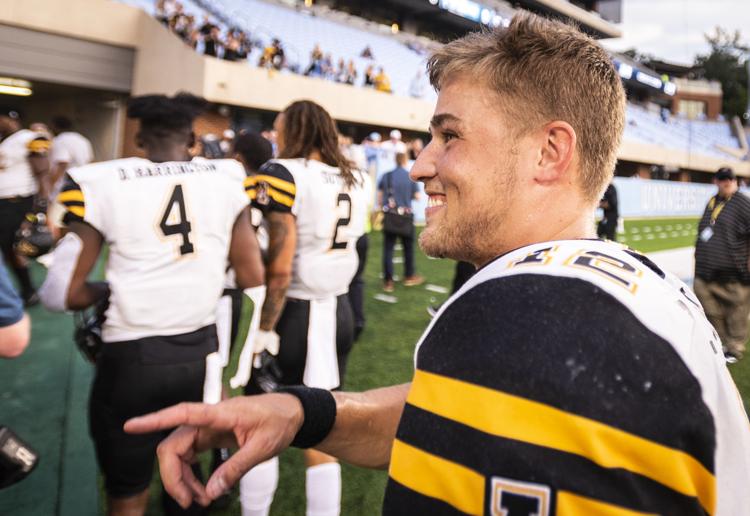 AppStateFB
AppStateFB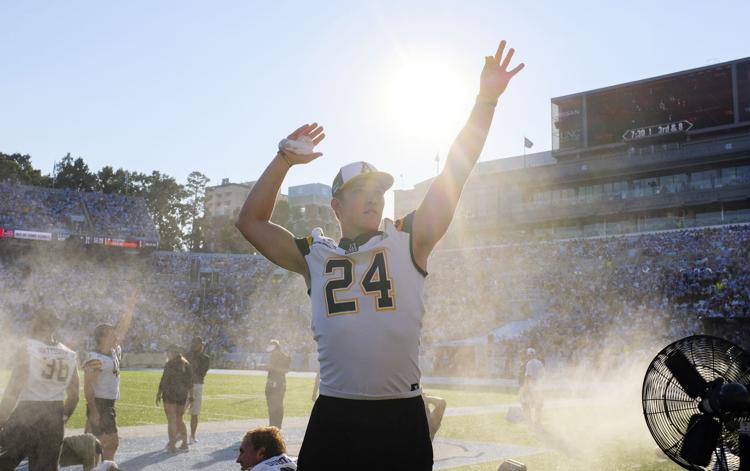 AppStateFB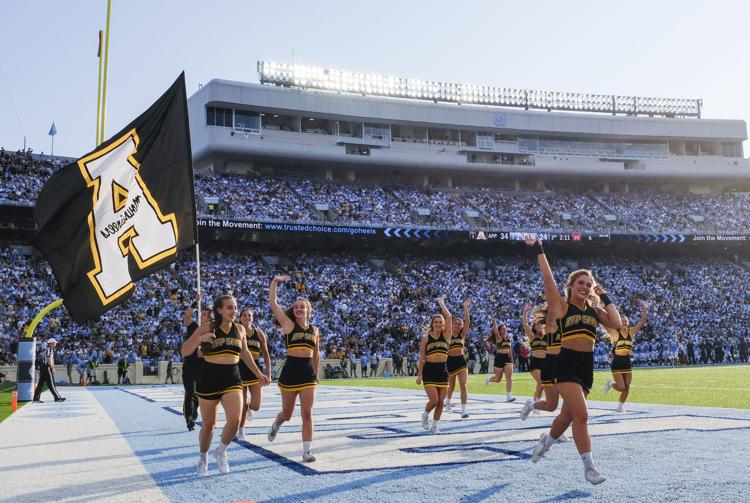 AppStateFB