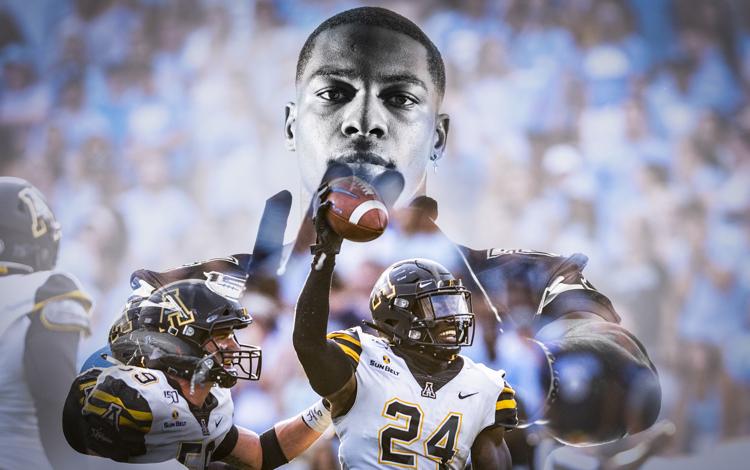 The numbers are everywhere.
They adorn the walls throughout the Appalachian State athletics tower. They hang on banners in the indoor practice facility. And they're inside Kidd Brewer Stadium, perched on the upper deck of the east side stands.
Photos: App State Fifth Year Seniors
Those numbers provide all the validation Desmond Franklin needs. As he talked one Wednesday evening after practice, he motioned toward a wall in the second-floor meeting room.
"All them championships on the wall, we put all them," the senior safety said. "All the ones in the indoor, all that, our name's on all that. So it's kind of amazing because every time we come back, we're going to see '15, '16, '17, '18, and '19 hopefully."
The numbers represent the years of bowl game victories, conference championships and the most flawless transition to FBS play the program could've asked for. App State has won all four bowl games it's gone to: the Camellia Bowl in 2015 and 2016, the Dollar General Bowl in 2017, and the New Orleans Bowl in 2018. It's also claimed at least a share of the last three Sun Belt Conference titles, including a win in the inaugural conference title game last season. 
Not bad for a team that's been playing at the FBS level for just six seasons. Those numbers, as Franklin pointed out, will always be significant. Especially for a guy like him.
App State's last few senior days have sent off some significant figures, and this Saturday against Texas State will be no different. But inside the 2019 senior class is a group of five players who have seen every triumph.
Akeem Davis-Gaither, Collin Reed, Des Franklin, Josh Thomas and Vic Johnson.
As true freshmen in 2015, they were part of the first bowl-winning roster in school history. They've witness 50 wins since joining the App State program, and they've learned so much along the way to pass down to their younger teammates.
"We've seen all the teams," Franklin said. "What helped all those teams get all those wins, and just the tradition just help carrying it on. Little things, just trying to keep little things alive from when we first came in."
Now, as their college days are closing, they're trying to revel in these last games and see this season out the right way. But as Franklin and the others will point out, it is, and has always been, about the little things.
—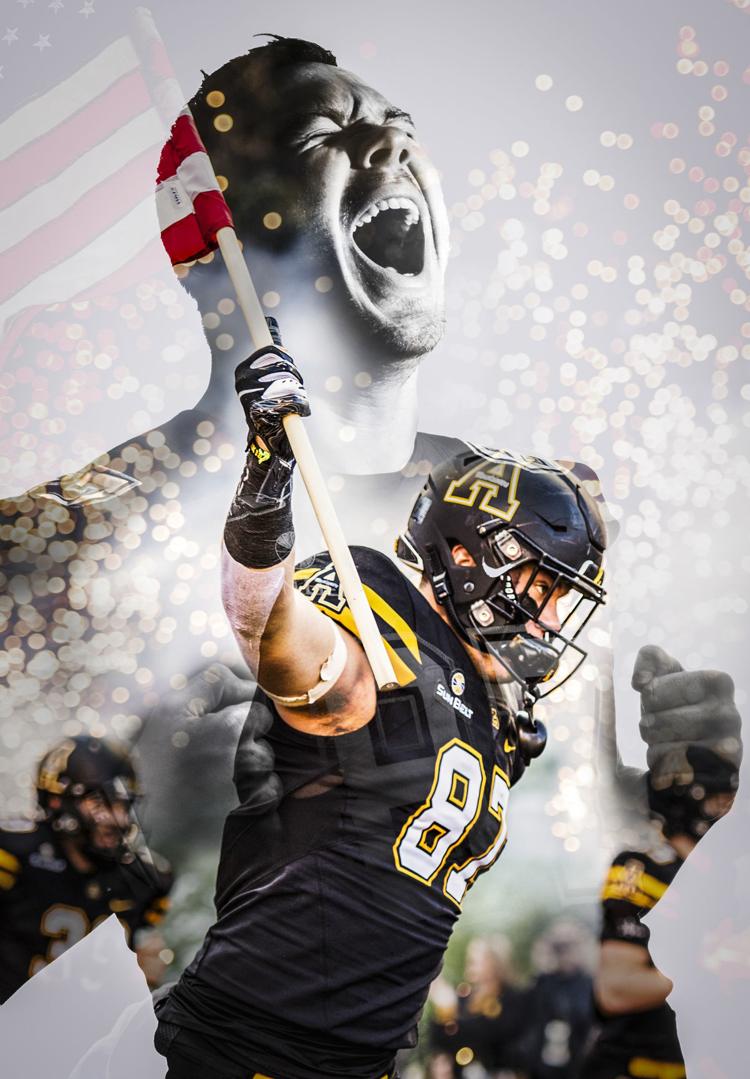 In part, the five are still at App State because they weren't ready to contribute yet. Only two of them, Davis-Gaither and Thomas, appeared in games during the 2015 season.
They, mostly, watched the guys that were ahead of them.
For Reed, a tight end, that was Barrett Burns and Levi Duffield among others. Johnson, a left tackle, drew from Parker Collins, Colby Gossett and Beau Nunn. Davis-Gaither sat behind Kennan Gilchrist and Devan Stringer. Franklin and Thomas, both safeties, were in a position group with Doug Middleton, Alex Gray and A.J. Howard.
More than a few of their predecessors ended up in the NFL. They all set standards that weren't optional.
"You look back at it, and what we're able to do, what we were able to learn from those guys, I feel like we're doing a lot of that today," Reed said. "We kind of took over that roll and trying to pave the way."
Reed dressed out for a couple games in 2015, but he never sniffed the field. Neither did Franklin nor Johnson. Going to the bowl game, Reed said, was really just a chance to understand the travel routine.
It became a wild debut to bowl season for the Mountaineers, who came back from a 17-point deficit to beat Ohio 31-29 on a game-winning field goal in the Camellia Bowl. In its first season of being able to compete in bowl games, App State won a bowl game. Reed didn't understand the impact of that accomplishment at a time.
"I didn't know it was the first one and then we were going to win three more after that," Reed said. "I feel like a lot of it is you don't understand the magnitude of a situation when you're in it."
To Johnson, it was the fulfillment of a promise. Originally committed to East Carolina, he flipped to Appalachian in 2014 after meeting with Scott Satterfield, the coach of App State at the time, and Dwayne Ledford, who was coaching the Mountaineers' offensive line, during the week of the Georgia Southern game. App State started that season 1-5, but it won its last six games and set the course for all the success afterward.
Watching the bowl victory and the joy that came with it, Johnson said it programmed his approach going forward. He wanted to do his part to help make Satterfield and Ledford's vision come true. And it did.
App State has won at least nine games in each season since Johnson stepped on campus. 
"The belief was there a little bit more than it was in the summertime," Johnson said of the recruiting conversation. "It just kind of made me want to make the switch. So I switched over, and it was probably the best decision I've probably made in my life so far."
—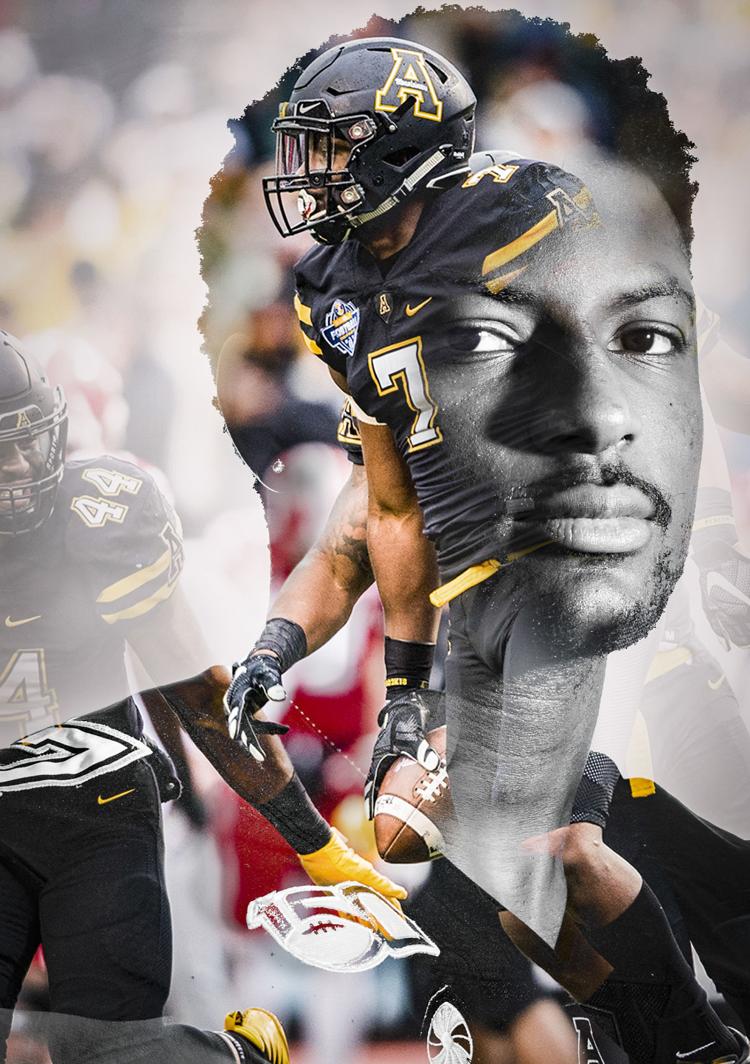 Josh Thomas wishes he could go back and talk to his younger self.
That true freshman from Montgomery, Ala., played in all of App State's games in 2015, serving as a key cog of the special teams unit. Satterfield used to tell his players to buy into their role, no matter what it is. Thomas would love to go back and tell himself how much everything would be worth it.
"Just keep working hard, and all your hard work's going to pay off, for sure," Thomas would tell himself. "It definitely has. I'd just want him to know that all that stuff is going to pay off. All the hard times, all that stuff is going to pay off."
Thomas and Des Franklin are the only two of the five in the same position group. Their challenges, failures and successes directly affected each other. During their freshman season, Franklin was sidelined due to an injury during camp. He watched as Thomas received early playing time.
In 2016, Franklin struggled as App State started its season against the likes of Tennessee and Miami. Thomas replaced Franklin as the team's third safety a few games into the season, grabbing his first career interception against Idaho.
Franklin, meanwhile, had to re-evaluate.
"I just told myself, the whole rest of my career, I'm just going make sure I'm prepared," Franklin said. "I would never go out there unprepared again."
That paid off when an injury took away Thomas' 2017 season. He'd finally earned a chance to start, doing so in the first three games of that season before missing the remainder of the year. Franklin hopped into his spot, grabbing three interceptions.
Thomas was relegated to rehab, then the scout team once he was healthy.
"It definitely humbled me to go back and look at myself, how I was playing, and see that I really wasn't playing as well as I could," Thomas said. "It helped me just learn the game more."
The two have patrolled the field for the better part of the past two seasons while playing their parts for one of the best defenses in the Sun Belt.
—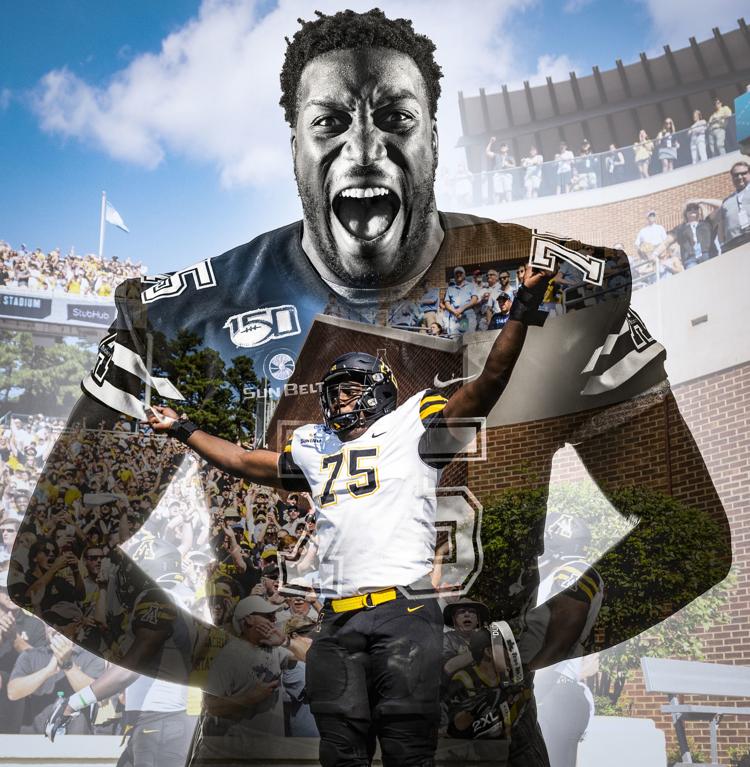 Vic Johnson is counting down the days until his career ends, and every once in a while, he blurts out the total to his roommates, Thomas and Reed.
Reed shakes his head about it. Thomas just laughs, saying he doesn't let it faze him.
For Johnson, it's important to remember the finality. He just happens to be doing it out loud for his roommates to hear.
"I think it's reminding that whenever you get tired with school, football, stuff like that, those days just remind you, 'Hey, you've only got a couple more of these left,'" Johnson said. "You know, even wishing you were stressing about a paper because sooner or later, you're going to be stressing about getting stuff done on the job. You're going to miss just being in college."
Johnson and Thomas have lived together since they moved out of the dorms. But before this season, they were looking for a new place and moved in with Reed.
It's been a neat exercise, Reed said. The sheer size of a football team makes it difficult to bond with everyone closely. Thomas has gotten to meet Reed's parents, and vice versa. 
"Collin and Vic, they were my brothers even before I started living with him because we were doing all this stuff together," Thomas said. "Living with them now and meeting their families and stuff, it just brings that bond closer together and stuff."
They've tried to carry that forward, from the 2015 team into now. Reed jokes that the younger tight ends more often than not call him "Coach." Some of the strength staffers call him "Old man." He embraces it and laughs at it because they're honorable titles to him.
Those labels have helped him grind every day before returning to the Johnson-Reed-Thomas retirement home.
"I mean, of course it's fun to be the young gun that's out there sophomore year catching touchdowns and stuff," Reed said. "But being the guy that people look to when things go bad or when they don't know something if you have a situation come up, being one of the first guys that people talk to, it's a privilege for me because it feels like my opinion matters.
"... It's crazy to see how your role evolves over the years being here. I've had a lot of fun with it."
—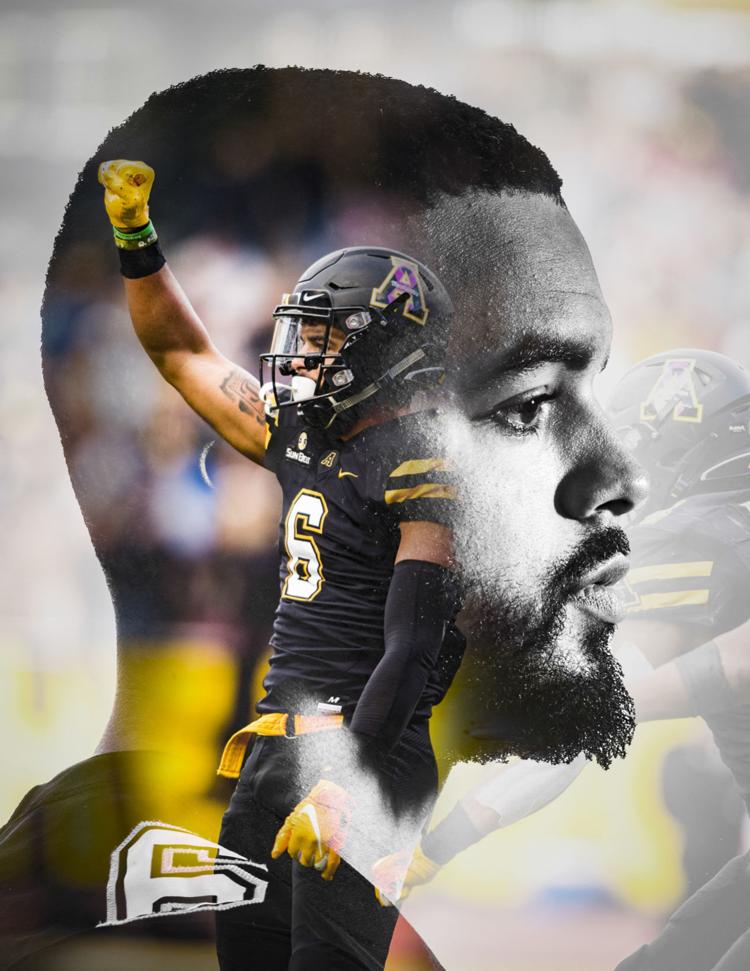 Even through a coaching change, the Mountaineers' culture stayed intact. One carryover under first-year coach Eli Drinkwitz is winning — App State is 9-1 with two wins over Power-Five programs North Carolina and South Carolina.
Another is senior talks, a long-standing tradition that takes place during camp. Each night, a different senior gets up and tells their story. It's vital for the bond of a team, Drinkwitz said.
"I think it just brings a collective unity to the group," Drinkwitz said. "Like OK, I understand what his sacrifice is, how much he's invested in this program so I'm not going to let my brother down."
The first time Davis-Gaither and Franklin watched senior talks, it made them nervous. Both are quiet guys, and both joked about transferring from App State before it was their turn to give speeches.
That didn't happen, and as the season approached, it was Franklin's turn.
"All the butterflies I thought I would have weren't there because I was just so prepared to give the younger guys just the little bit of advice I had and just try to help them better in their career here," Franklin said.
His senior talk was a moment to pass down all the knowledge he's built up. The other four fifth-year seniors got their turns too, layering their success on top of each other.
Johnson is a four-year starter. Davis-Gaither, Franklin, Thomas and Reed have started most of the last two seasons. Fall camp was their turn to pay it forward.
This season, Davis-Gaither's play has put him on the NFL radar. Earlier this season, he was named one of the top 100 NFL draft prospects by The Athletic. Just this week, he accepted a Senior Bowl invite, becoming only the fifth Mountaineer to do so. His pro stock has risen with every big play he's made.
It was never about the NFL for Davis-Gaither. Truthfully, he didn't even consider that a possibility when he got to college. Now, it's approaching, and the coaches have been reminding him. But for Davis-Gaither, he never really worried about going to the next level. There's still one more conference championship and another bowl game they're trying to win. 
"They really had to start keep putting that in my head because every time I step on the field, that's not my goal to try to perform and go to the NFL. It's just to have fun with my teammates, make them proud and make my family in the stands proud and things like that."
For him, it's always been the little things.
AppStateDouble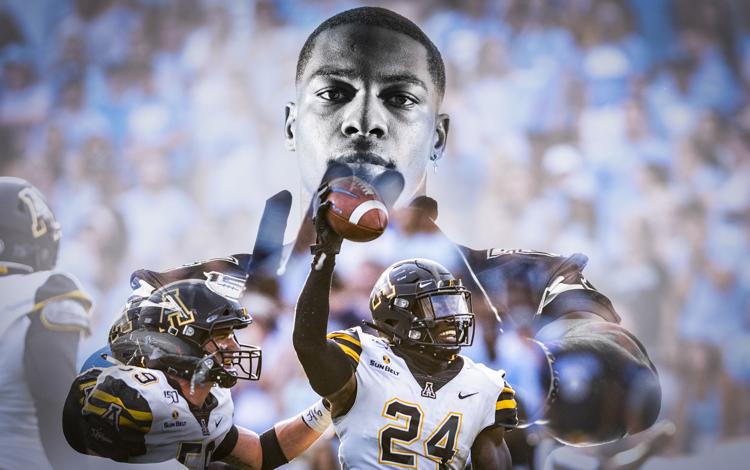 AppStateDouble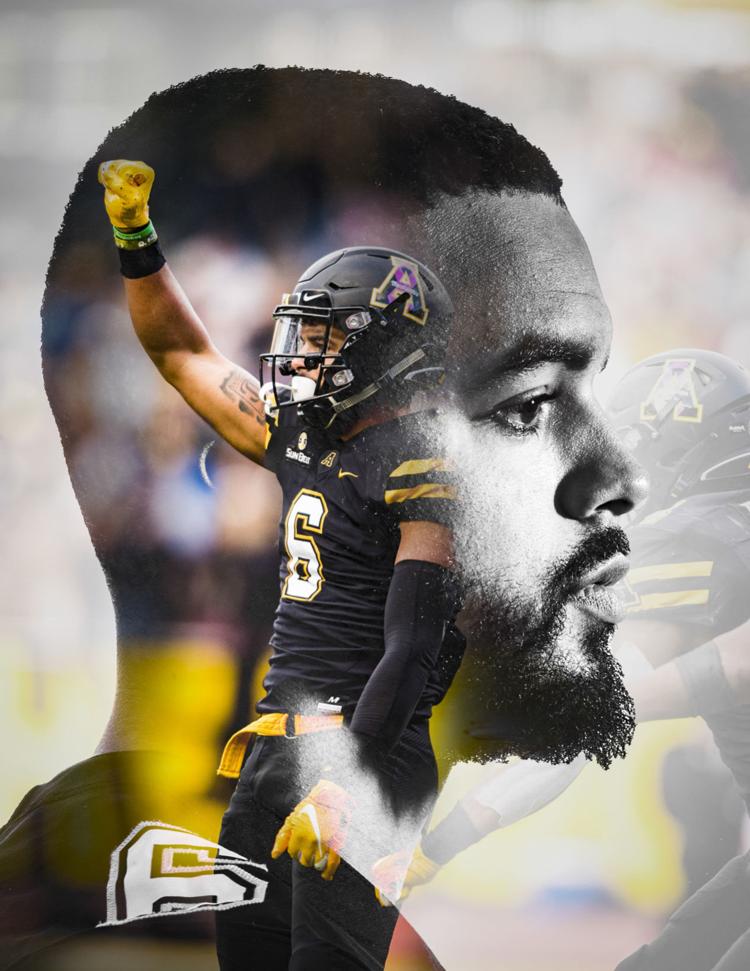 AppStateDouble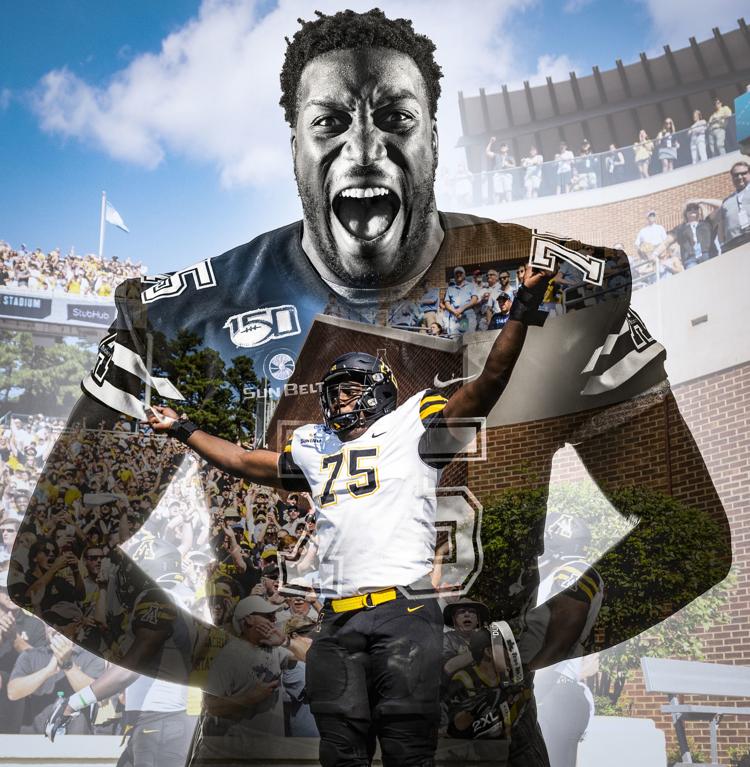 AppStateDouble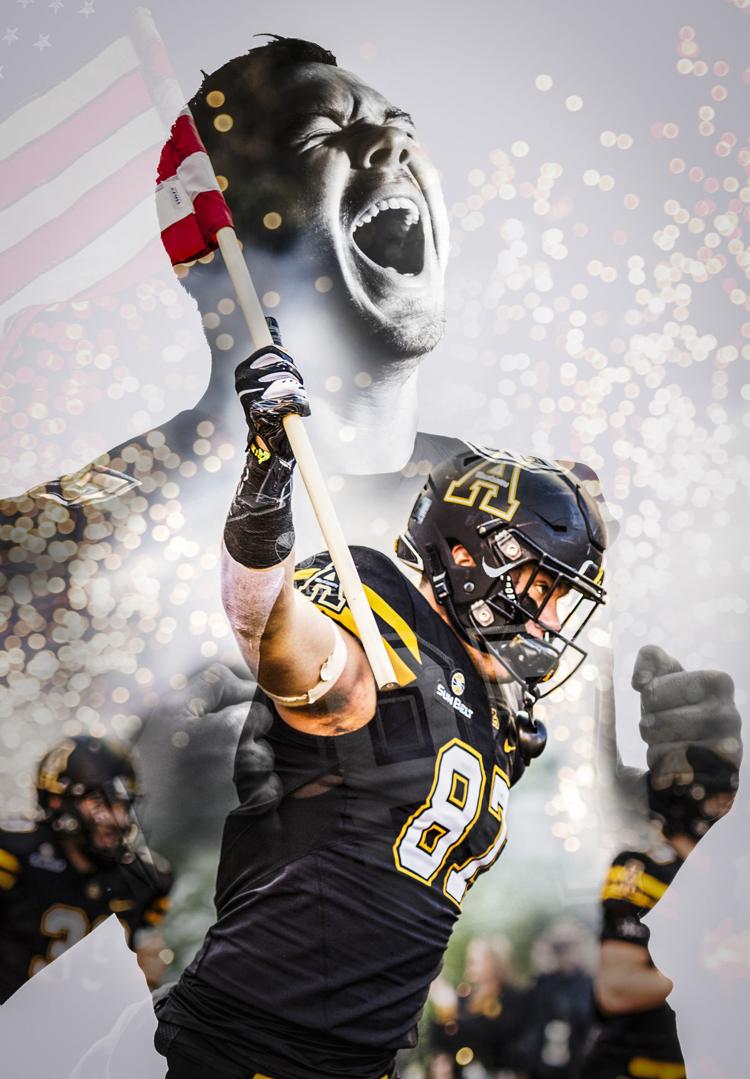 AppStateDouble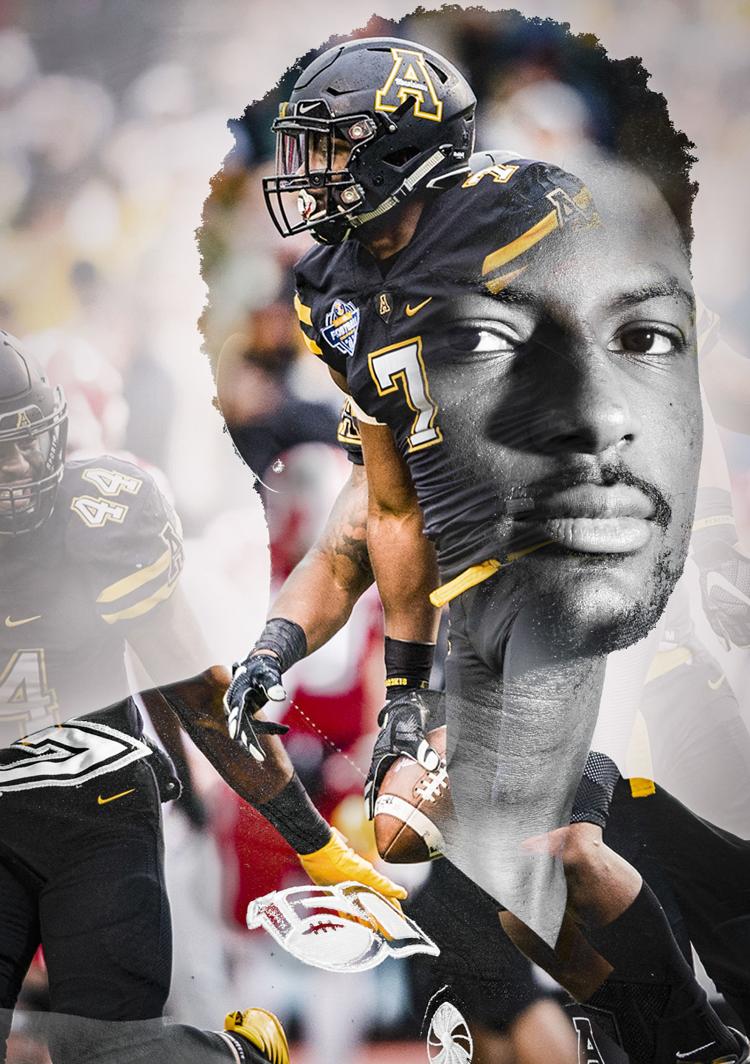 20160918w_spt_miami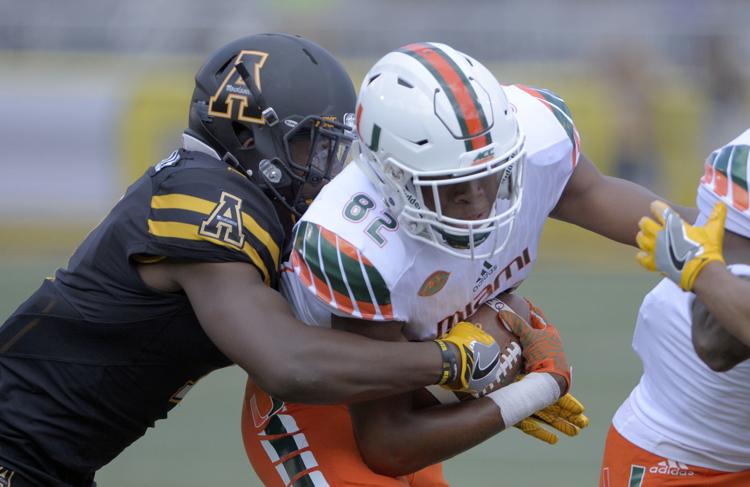 20161023w_spt_appgame
20161023w_spt_appgame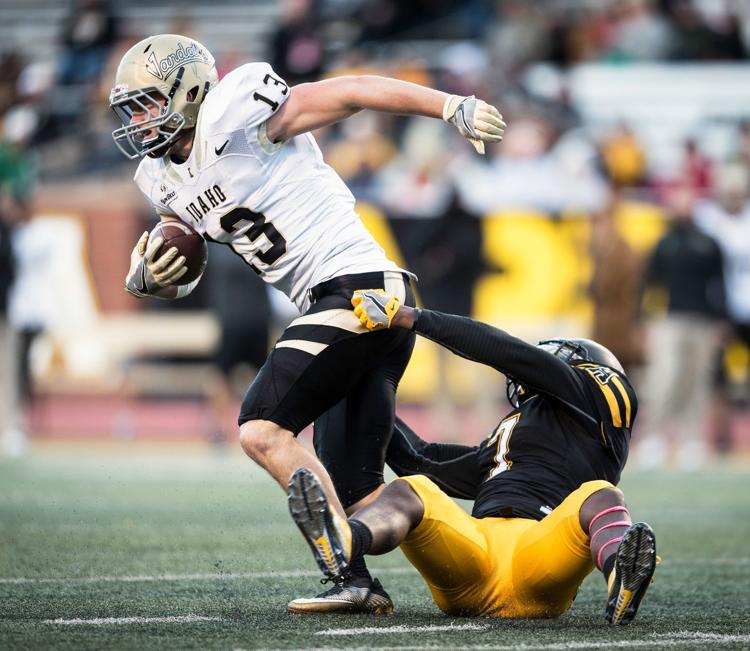 20161023w_spt_appgame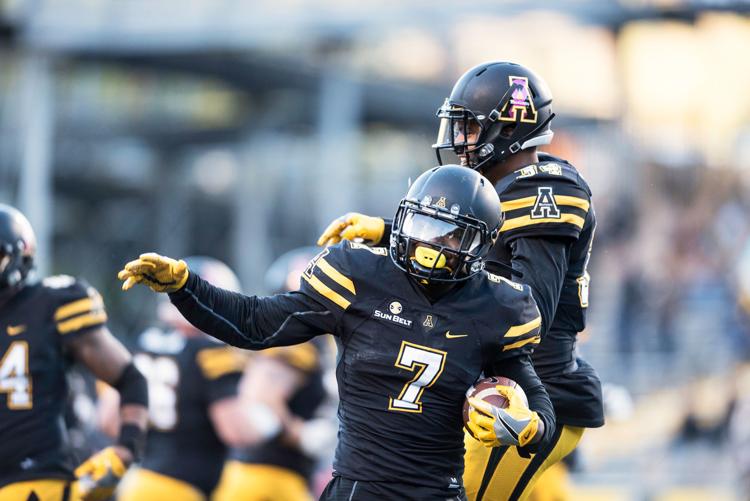 20161106w_spt_appfootlive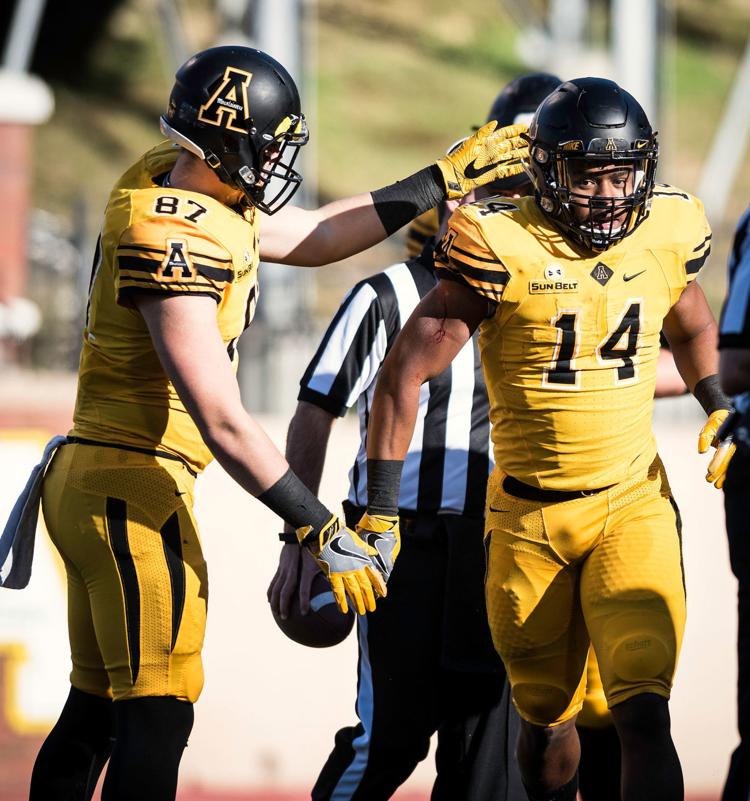 Louisiana Monroe Appalachian State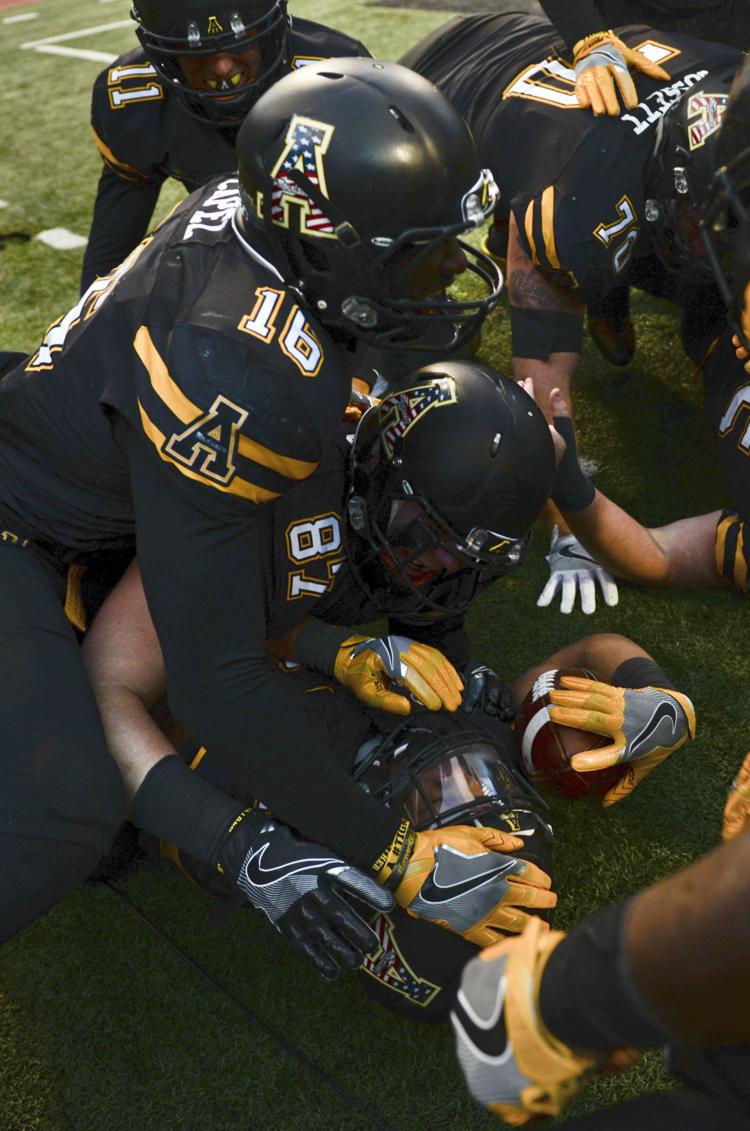 AppSavannah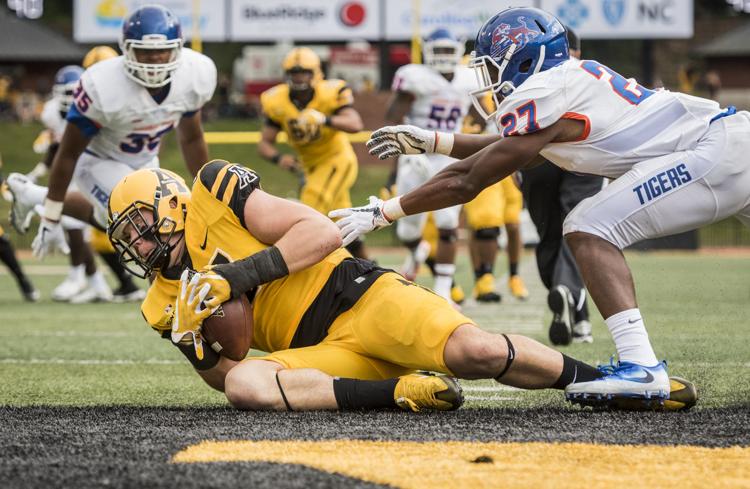 AppSavannah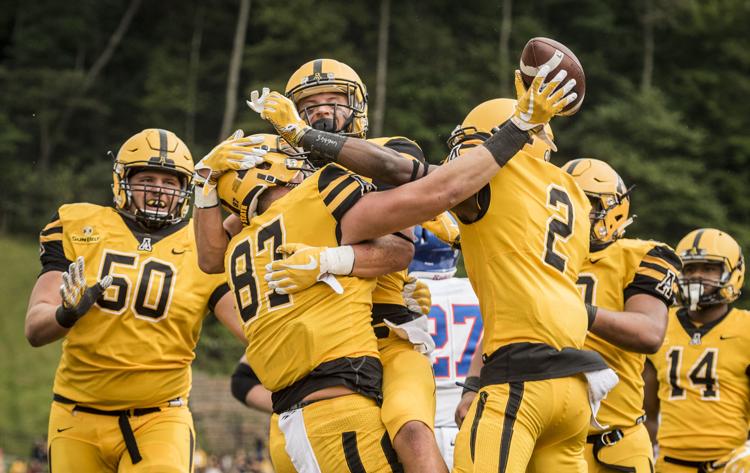 AppNM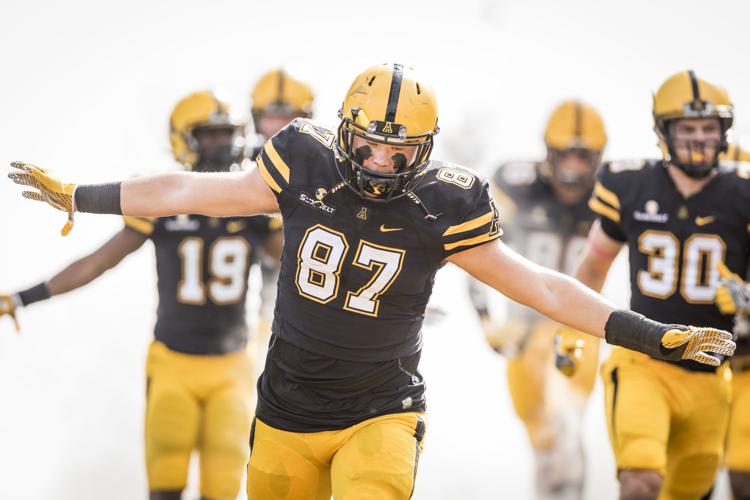 AppNM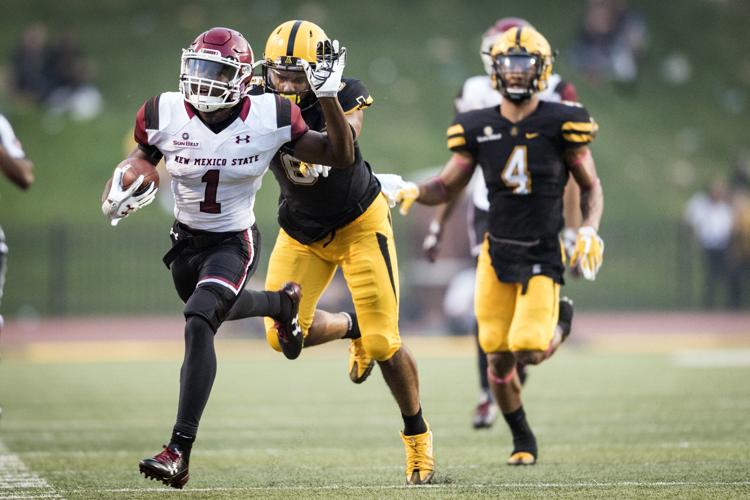 Coastal Carolina Appalachian State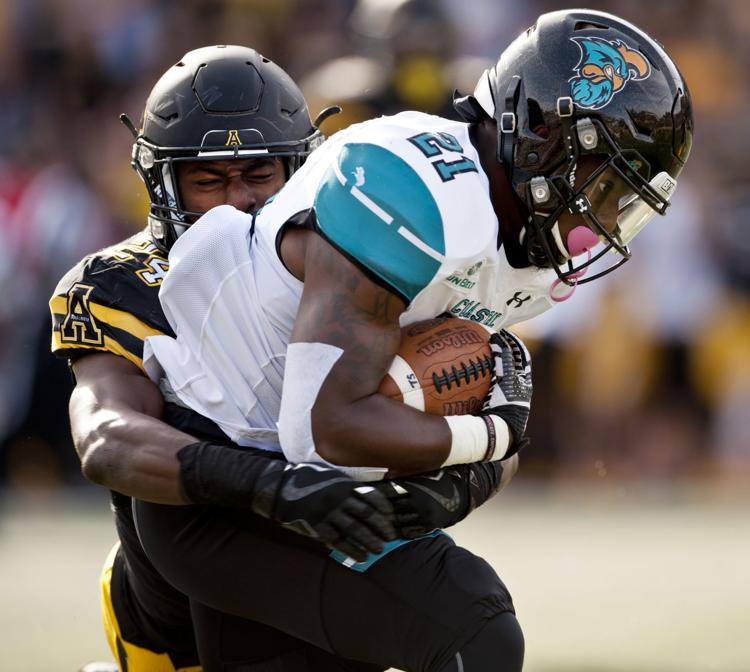 AppState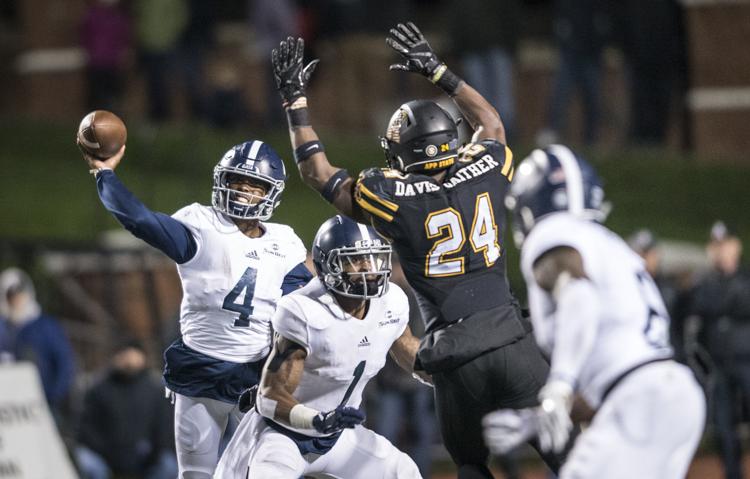 AppState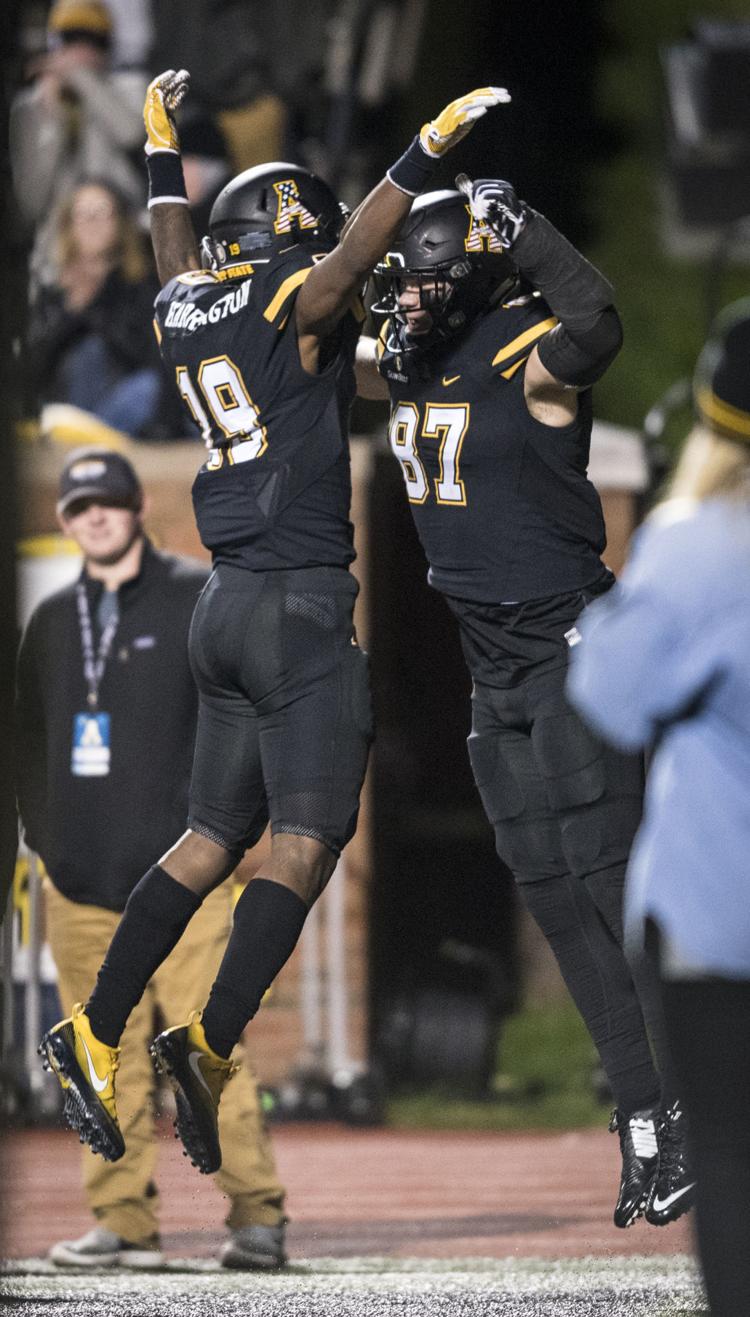 Johnson
Johnson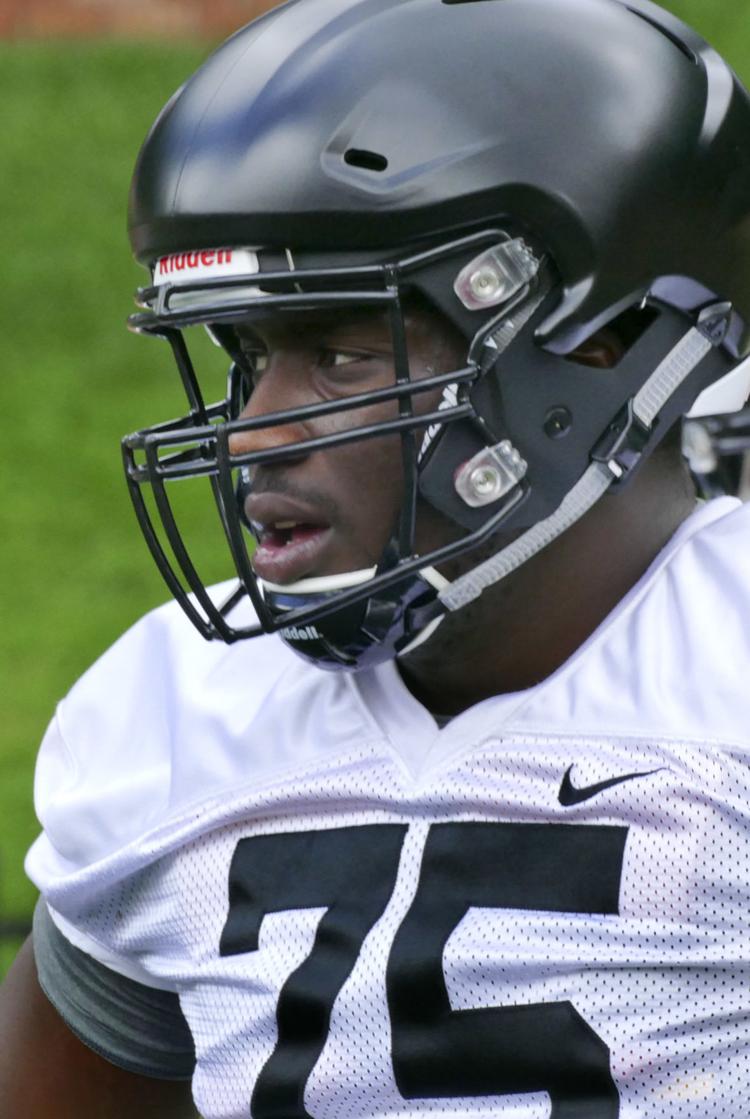 Appmedia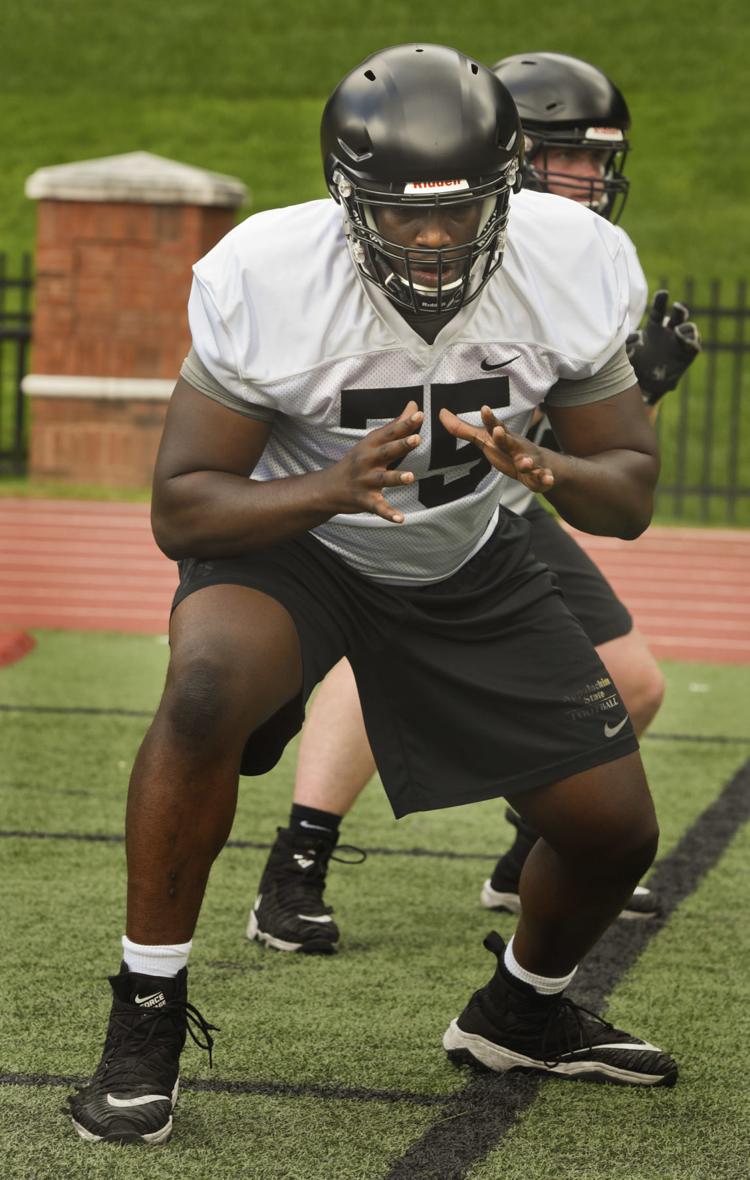 App State Football Practice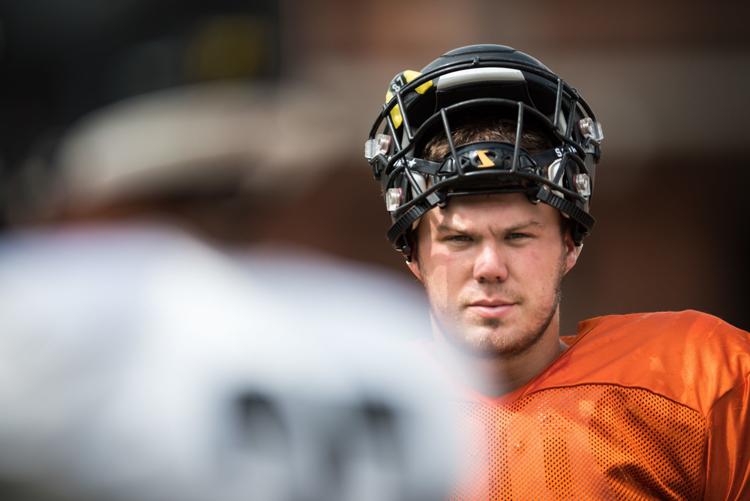 AppAlabama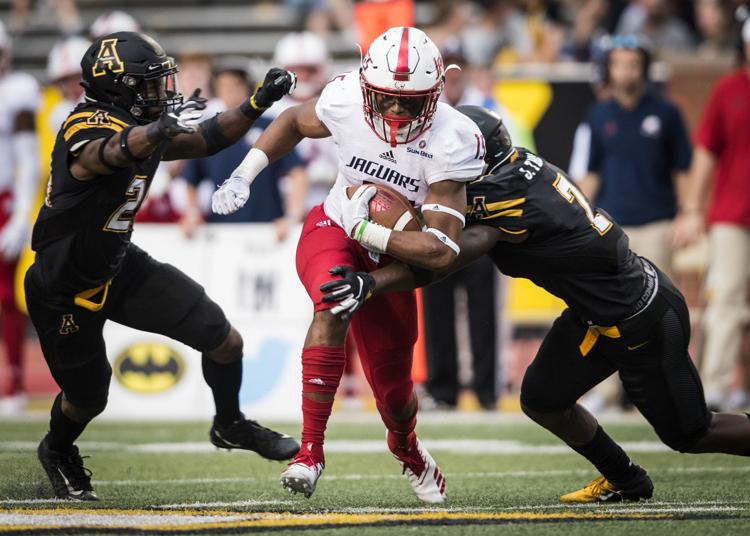 AppStateFB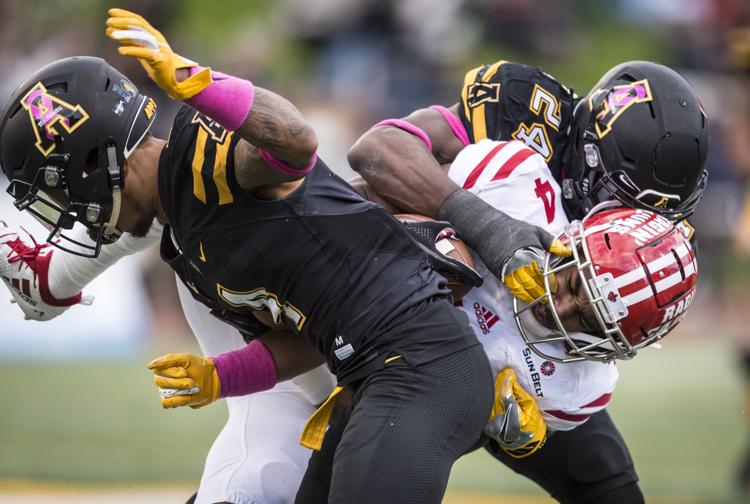 AppStateFB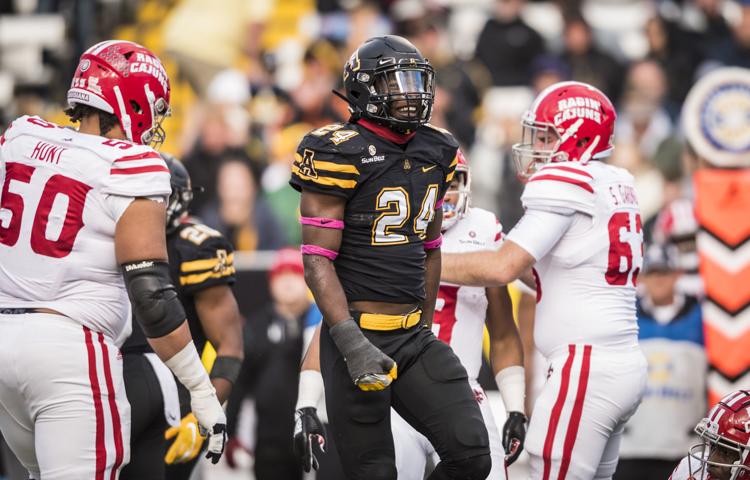 AppStateFB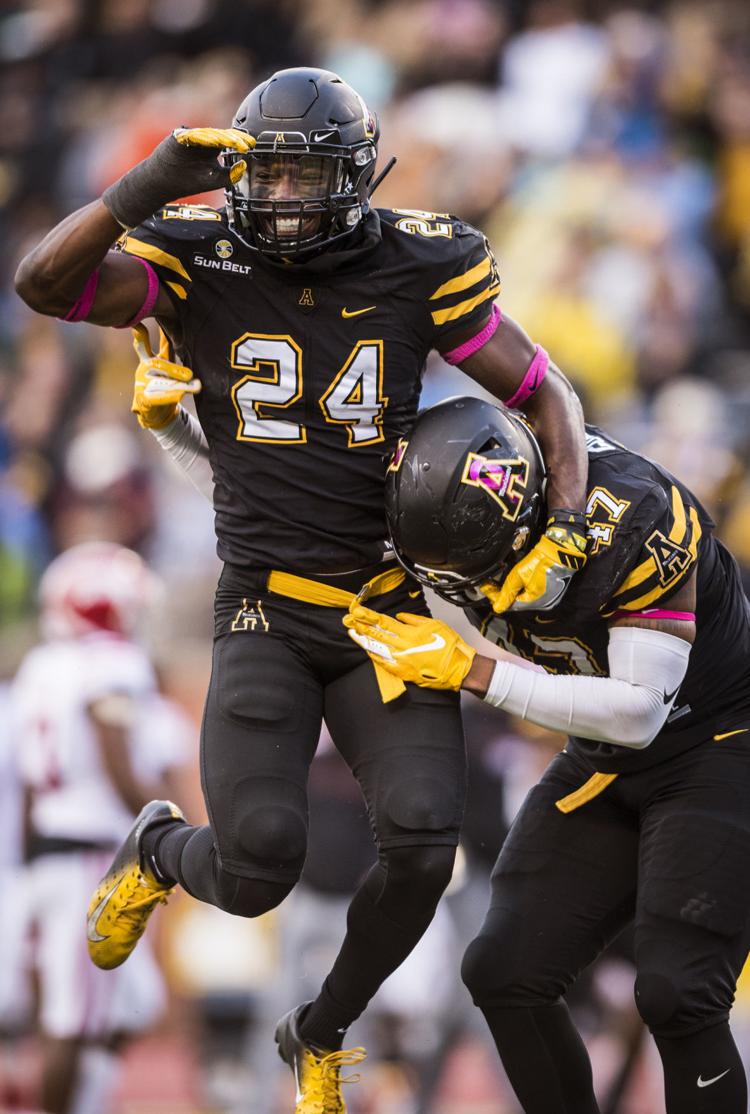 AppStateFB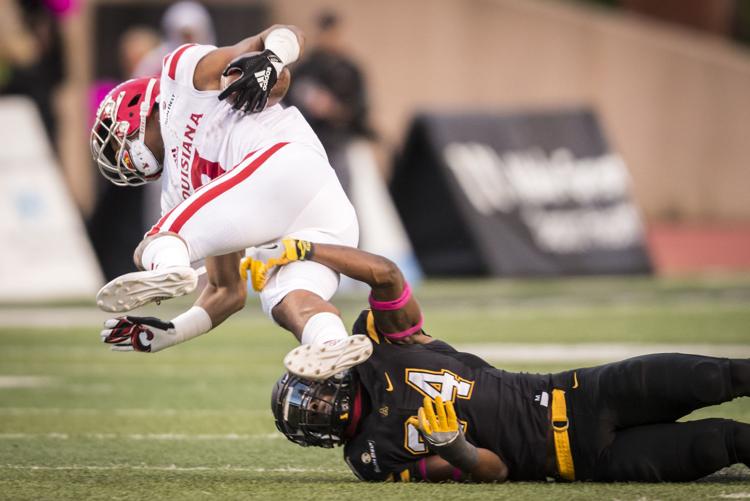 AppStateFB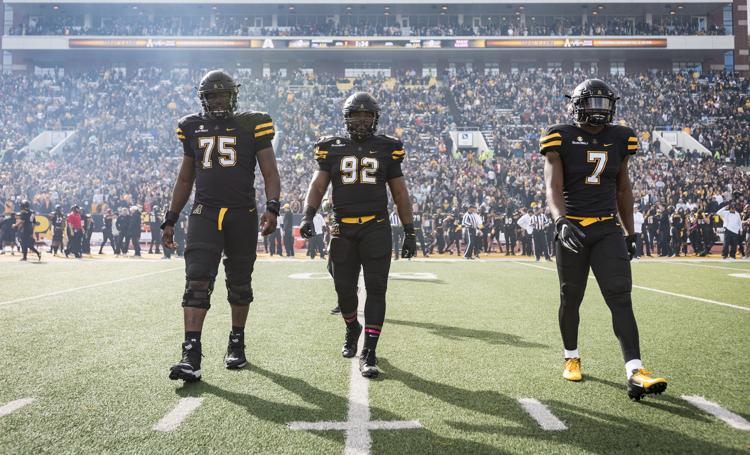 AppStateFB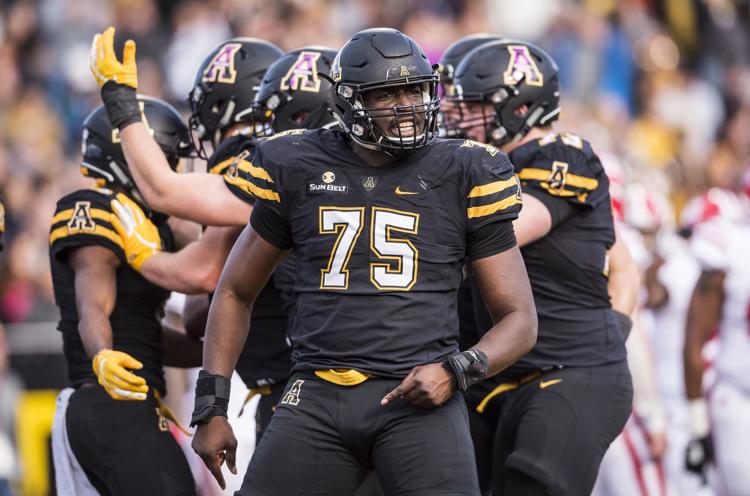 AppStateFB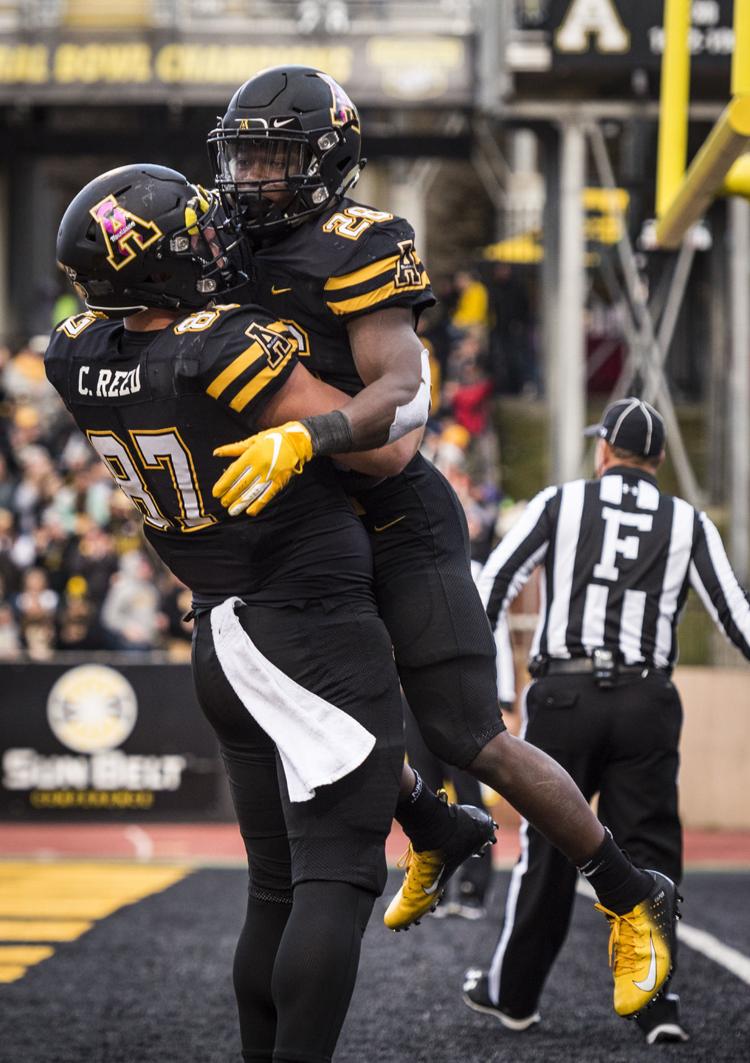 AppStateFB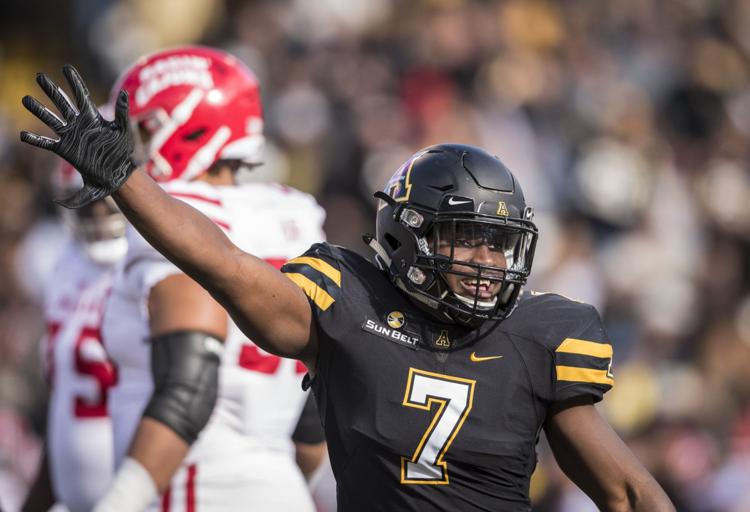 AppStateFB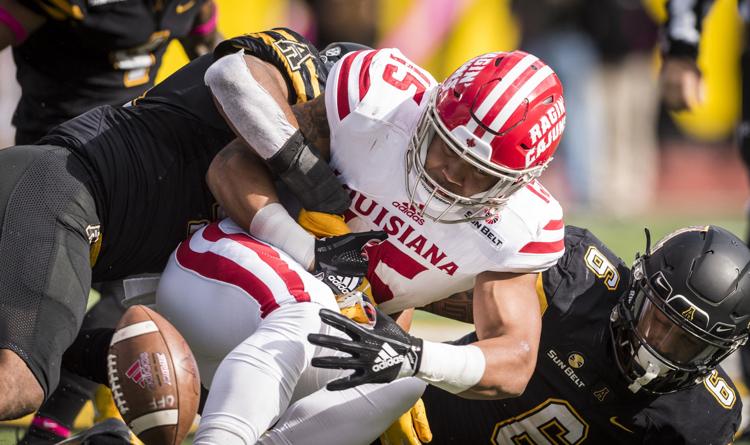 AppStateFB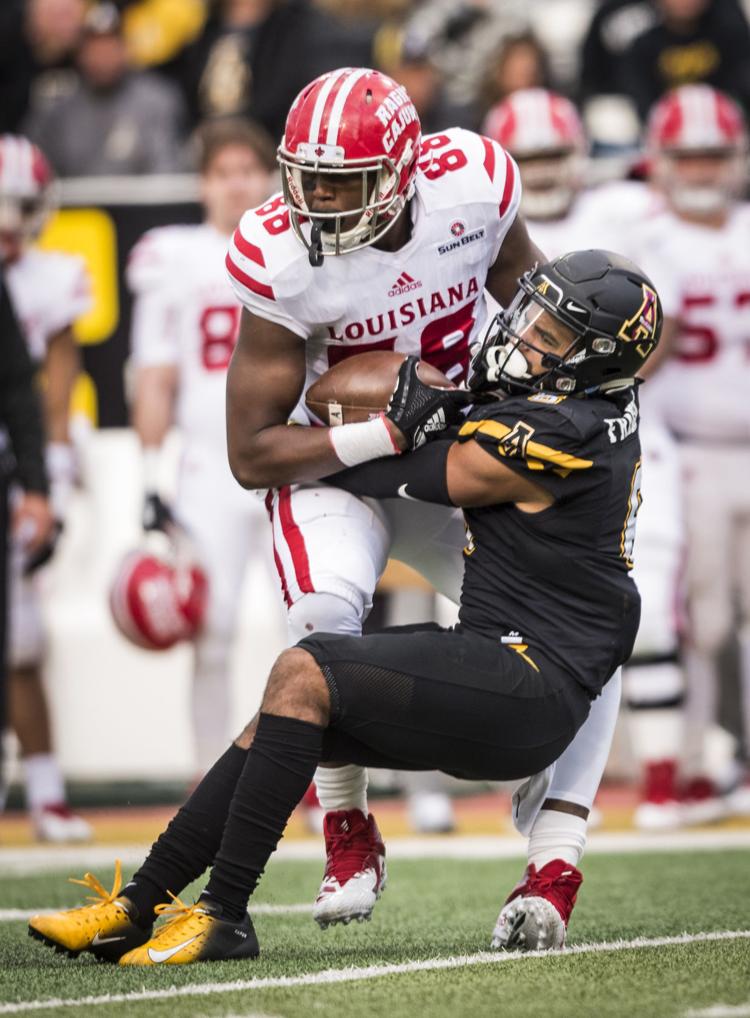 AppStateFB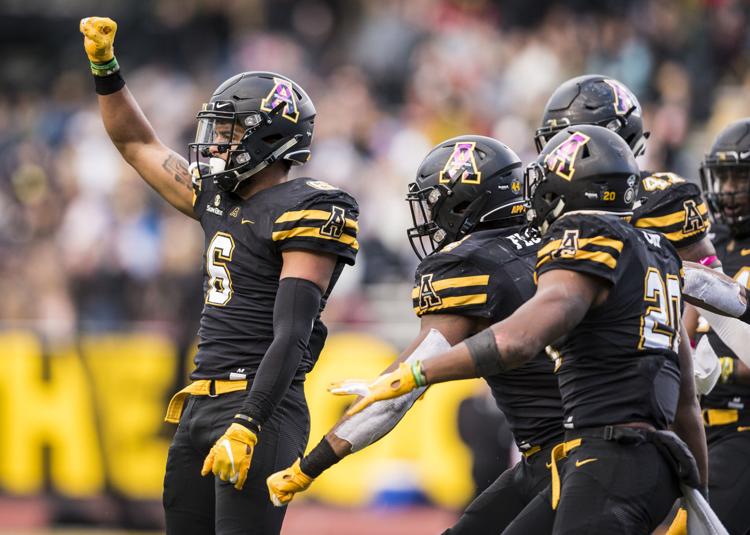 AppStateFB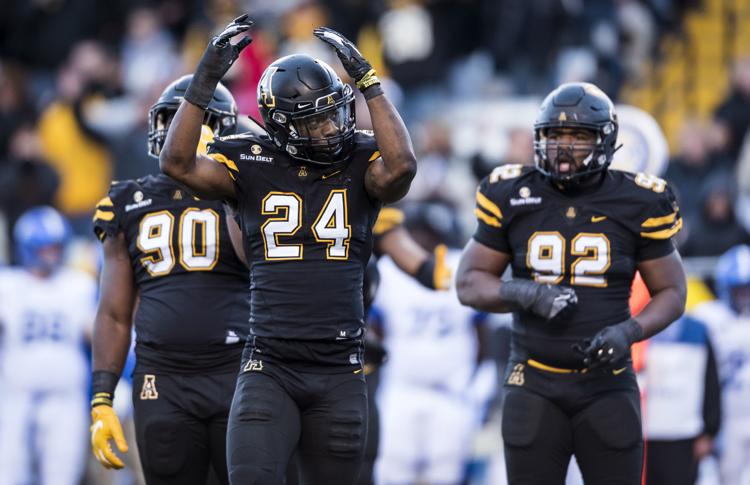 AppStateFB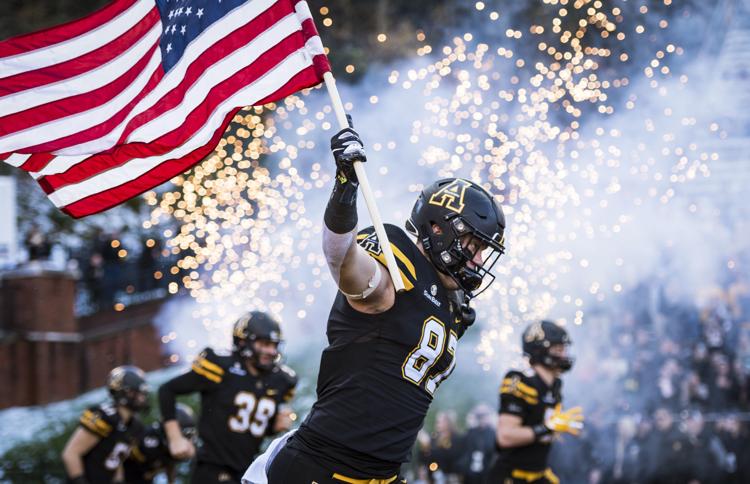 AppStateFB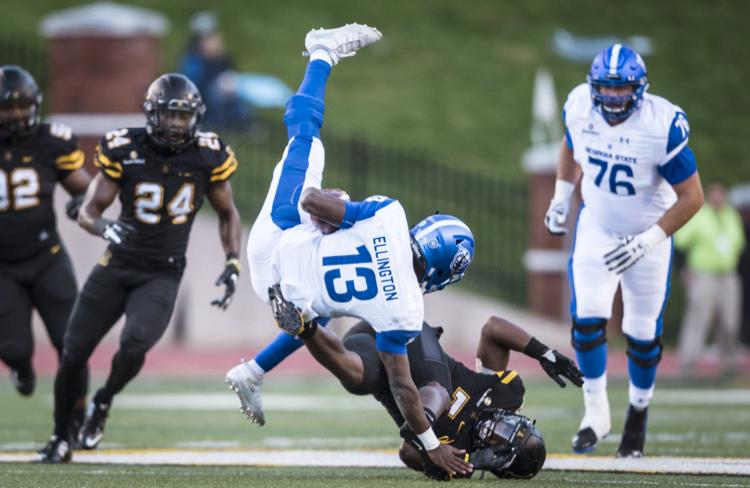 AppStateFB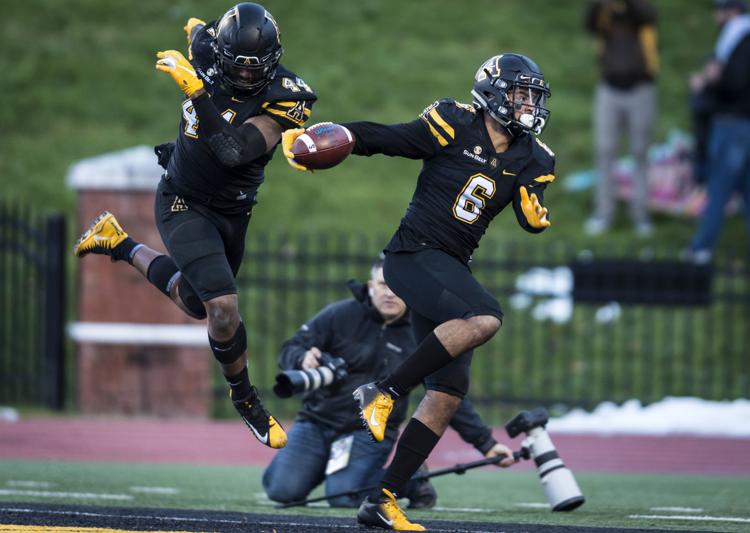 AppStateFB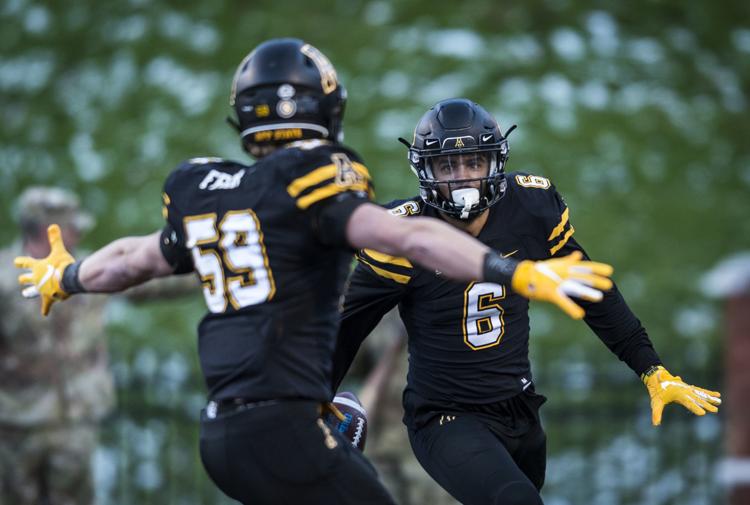 AppStateFB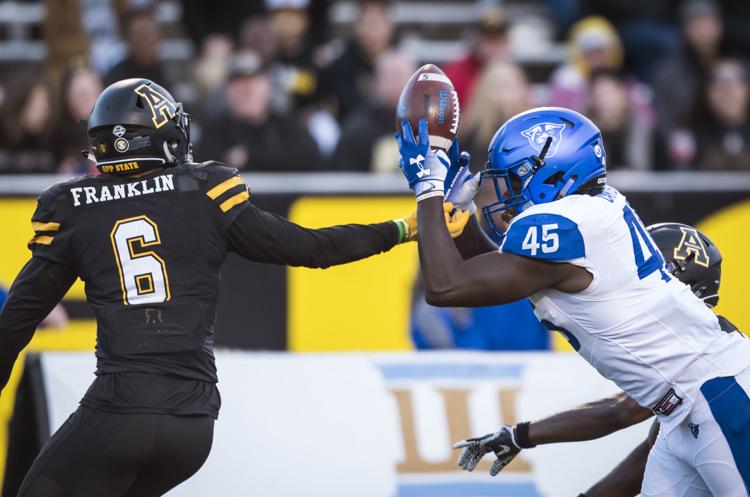 AppStateFB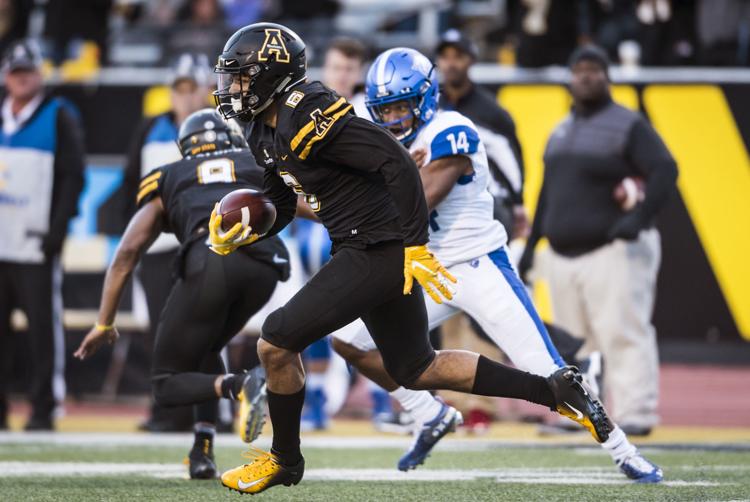 AppStateFB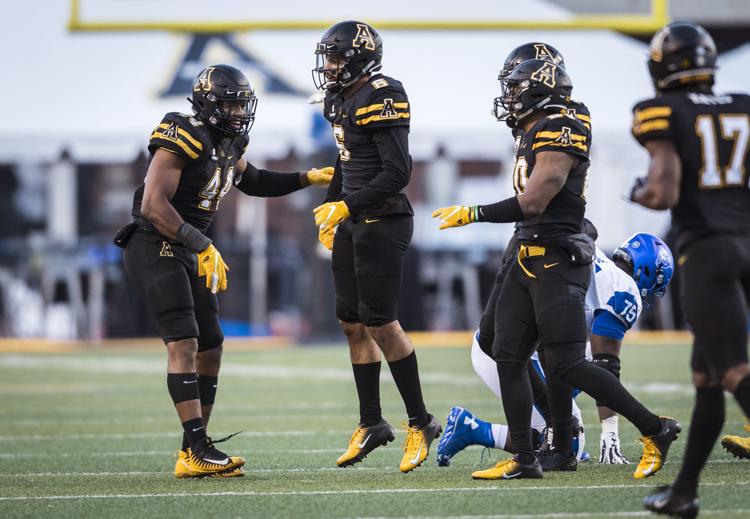 AppStateFB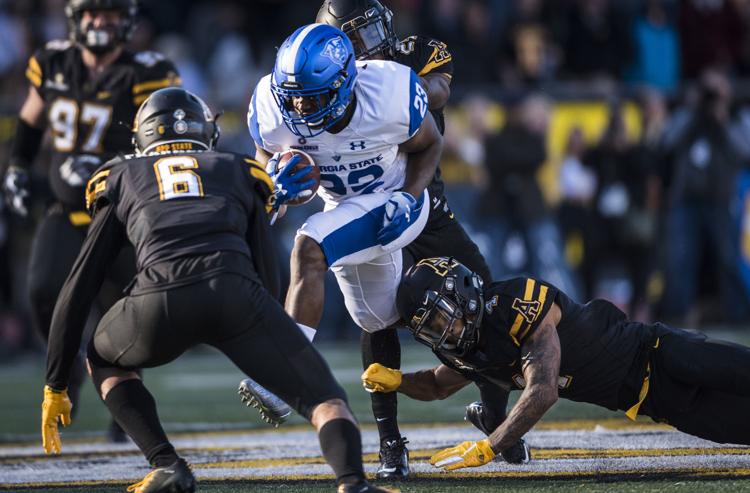 AppStateFB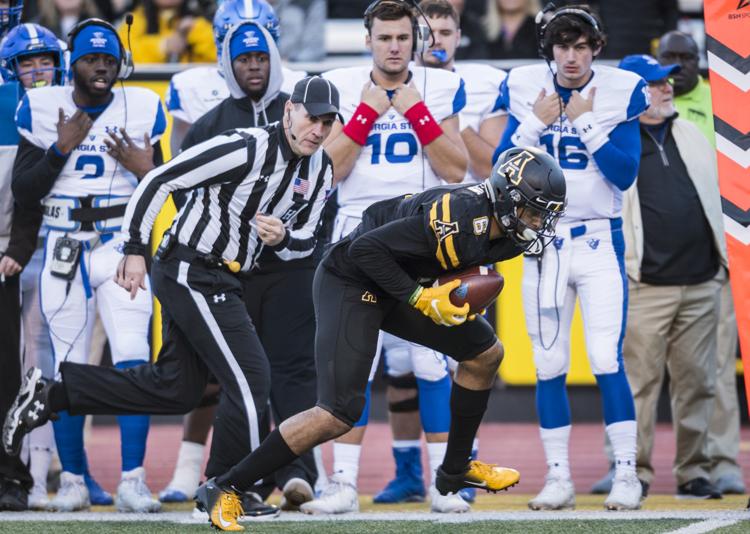 AppFootball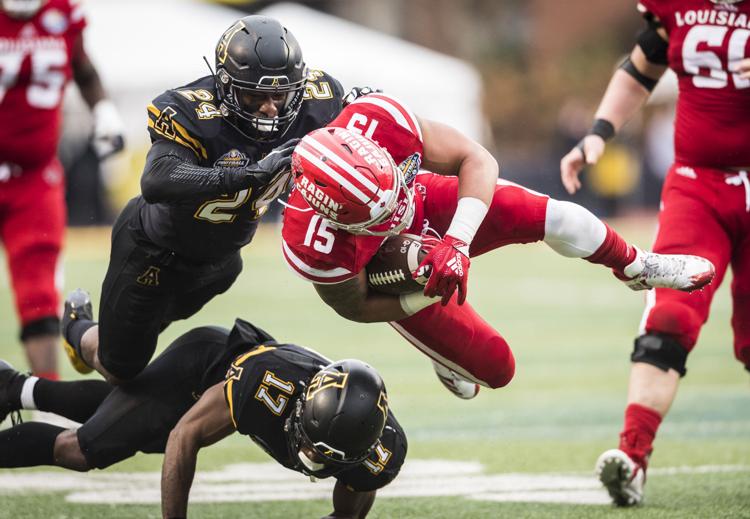 AppFootball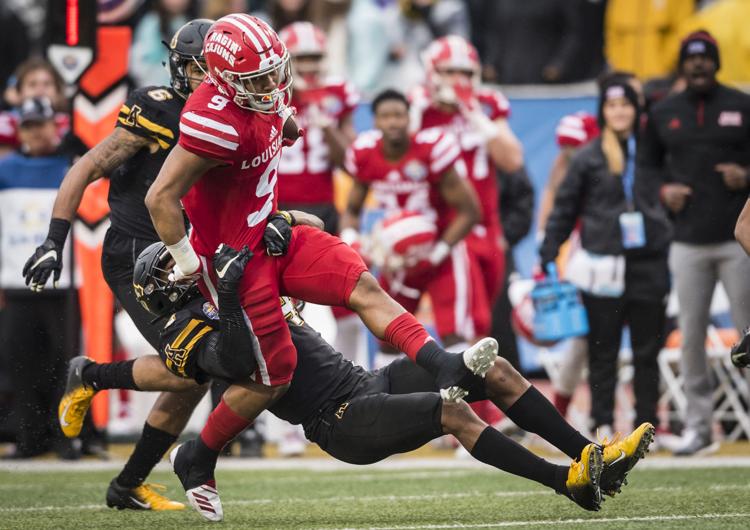 AppFootball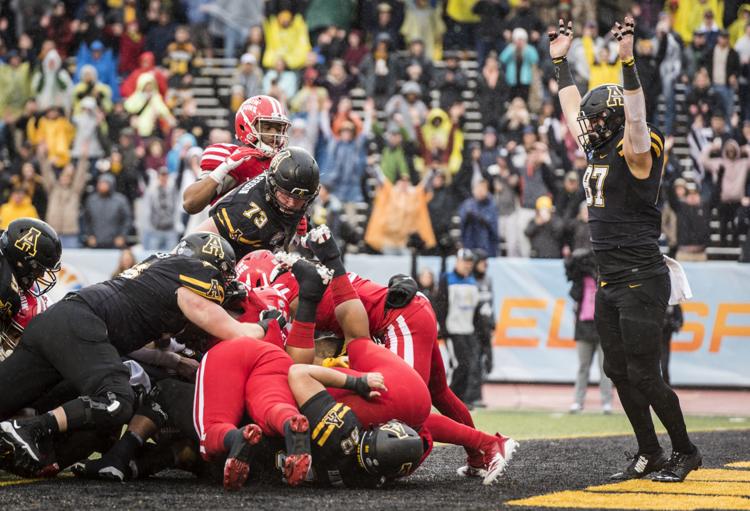 AppFootball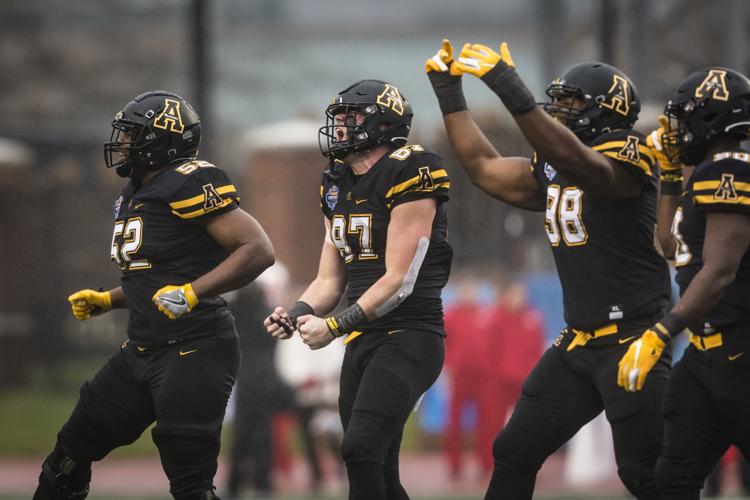 AppFootball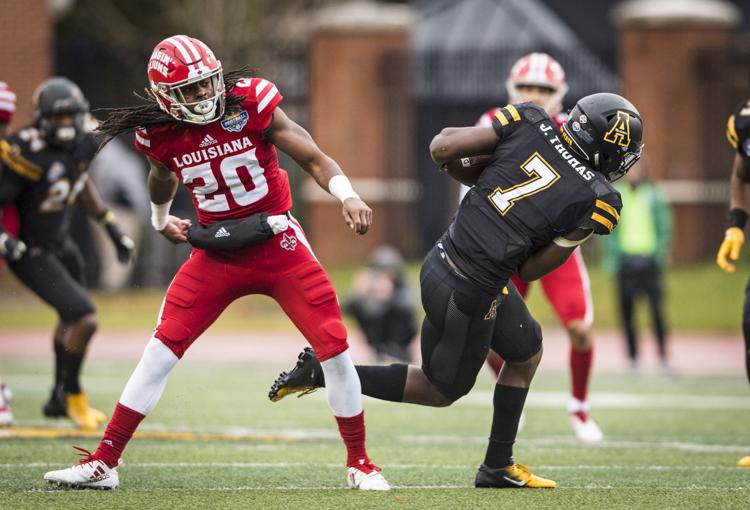 AppFootball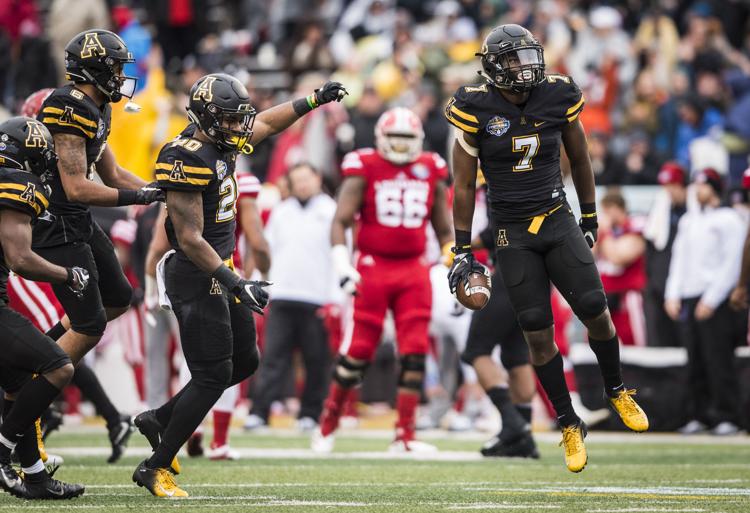 AppFootball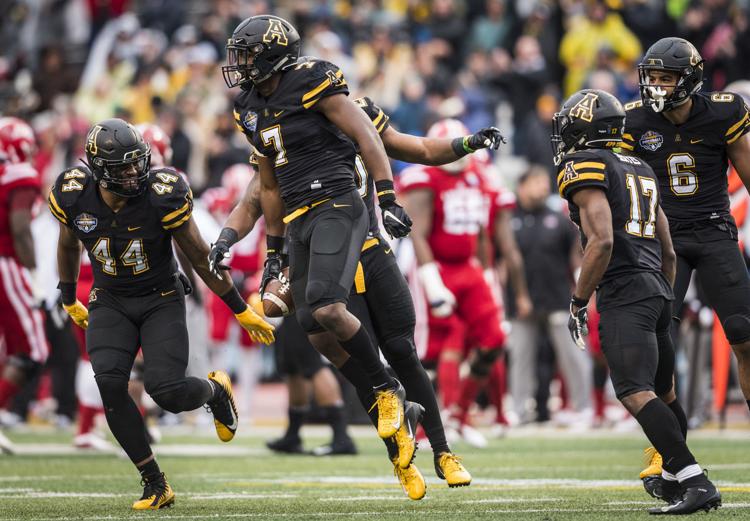 AppFootball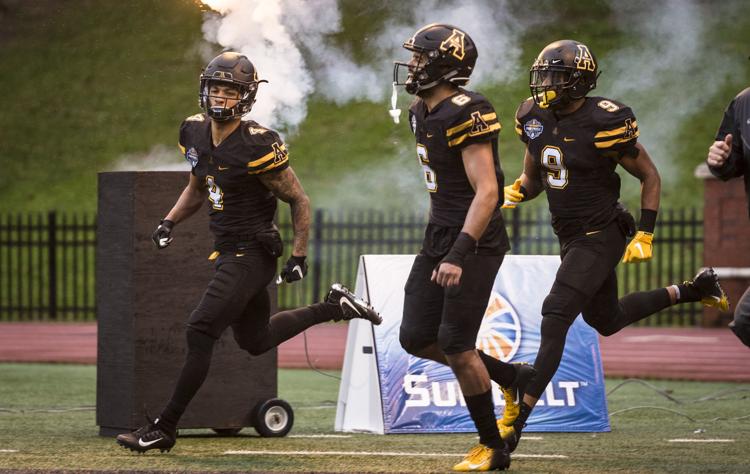 AppFootball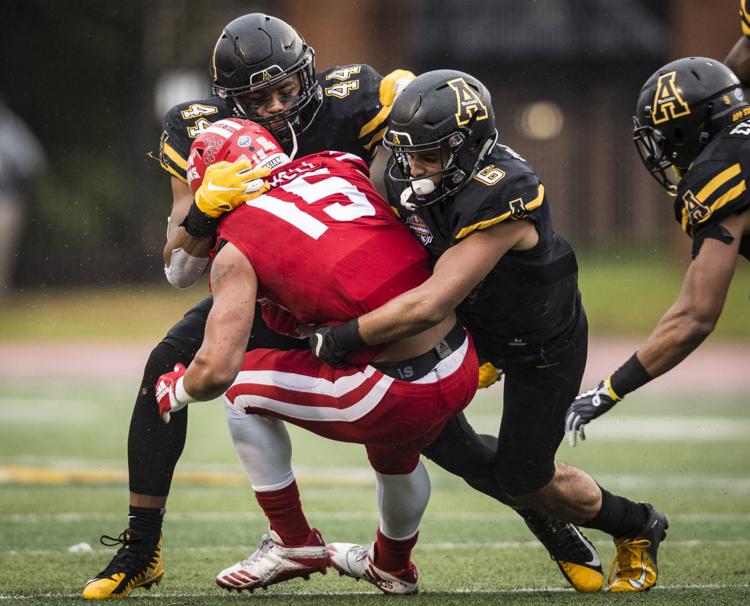 New Orleans Bowl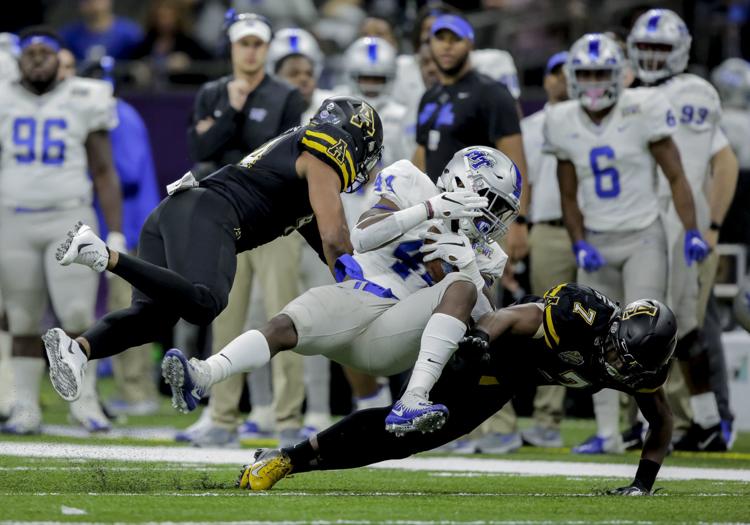 Appalachian State spring scrimmage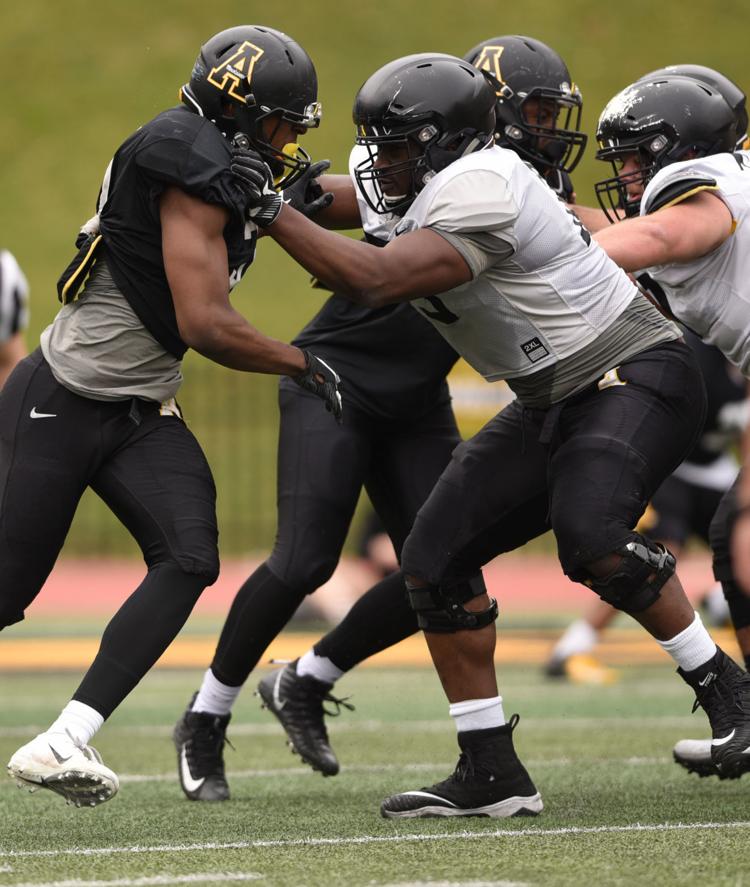 Appalachian State spring scrimmage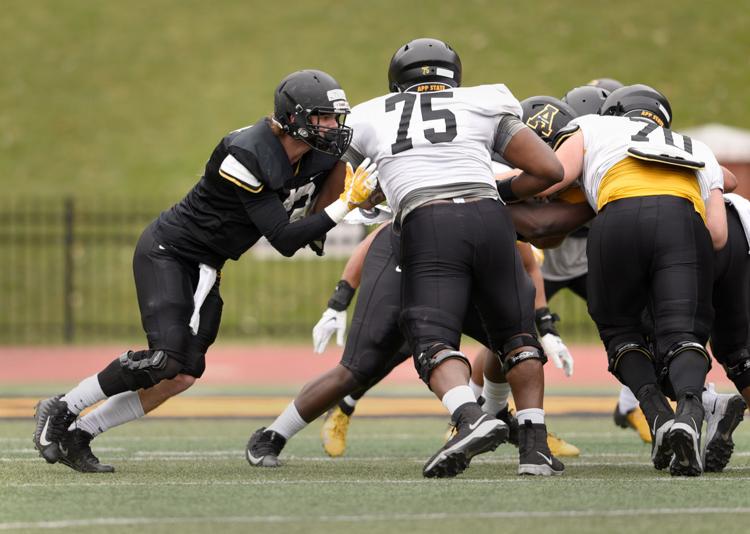 East Tennessee State Appalachian State football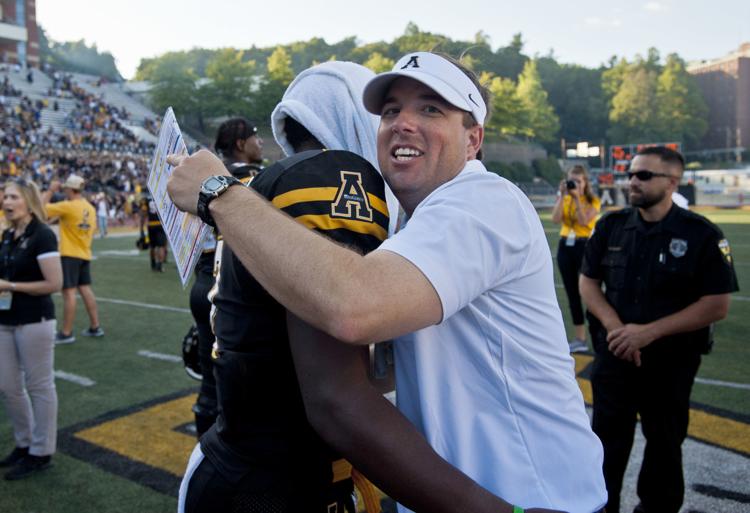 East Tennessee State Appalachian State football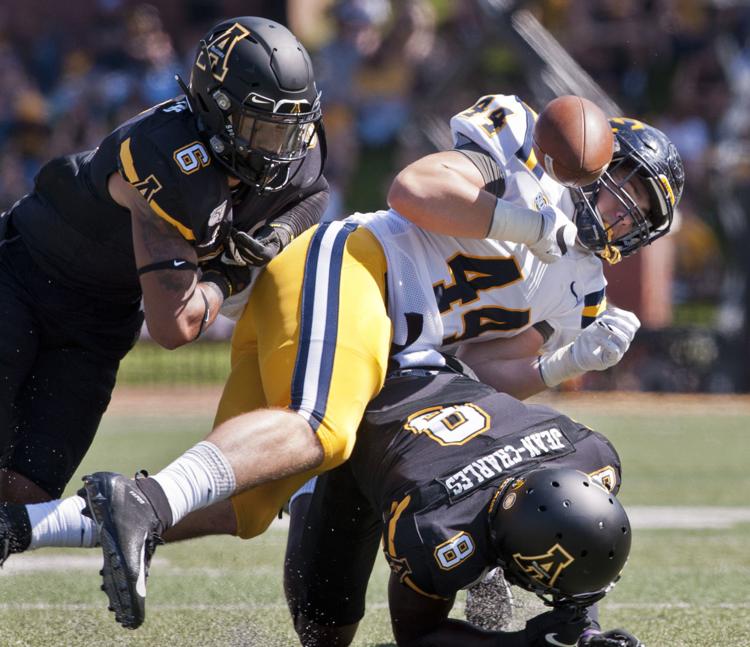 Appalachian State UNC Charlotte Football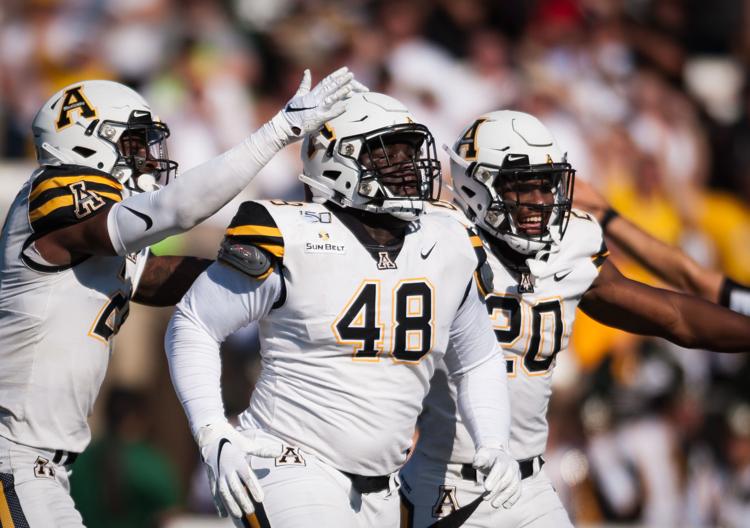 AppStateFB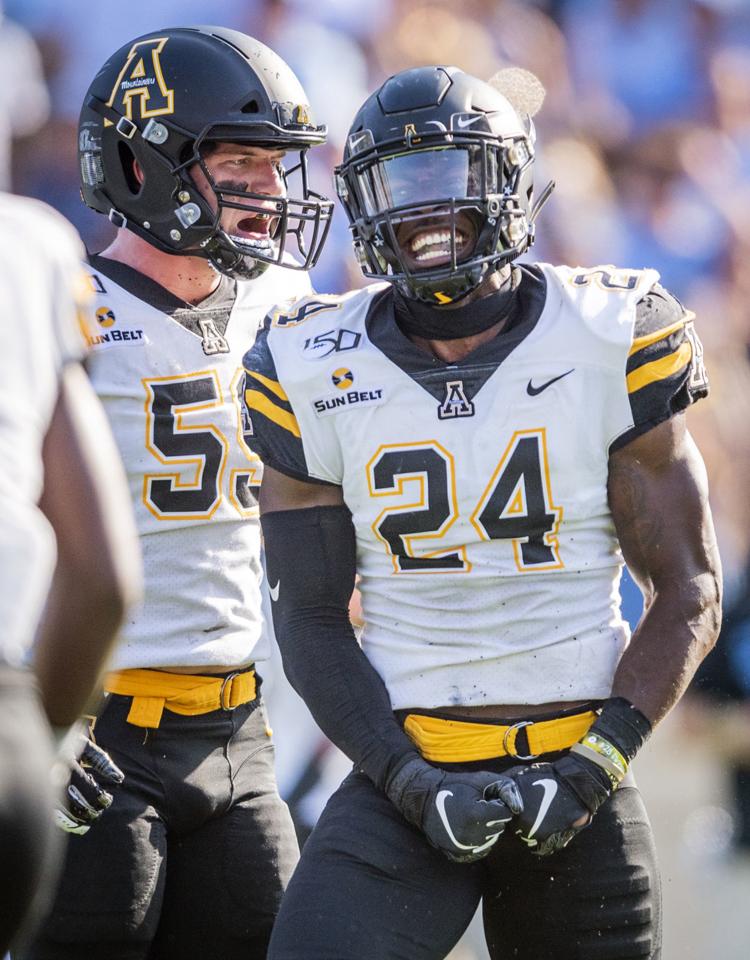 AppStateFB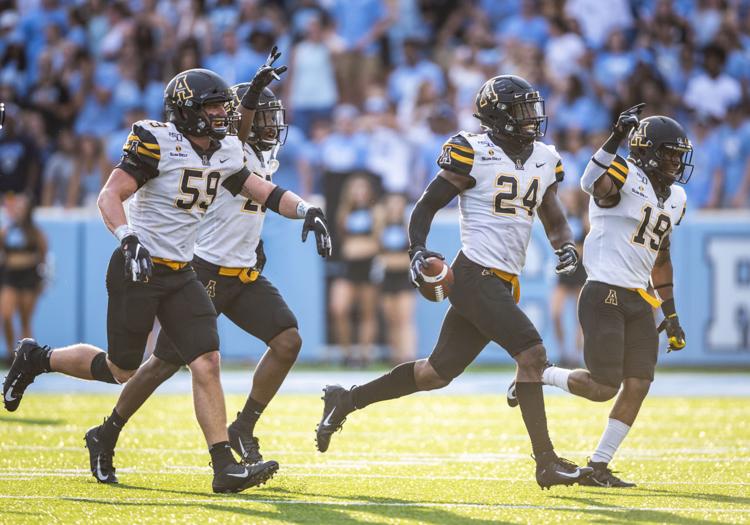 AppStateFB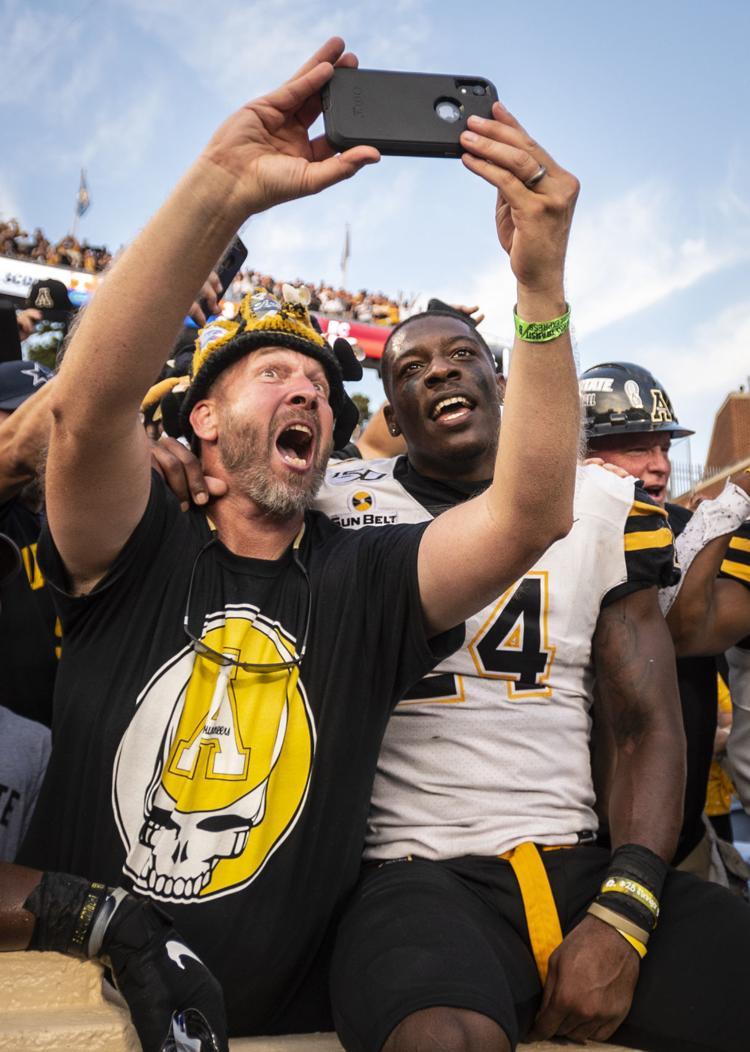 AppFB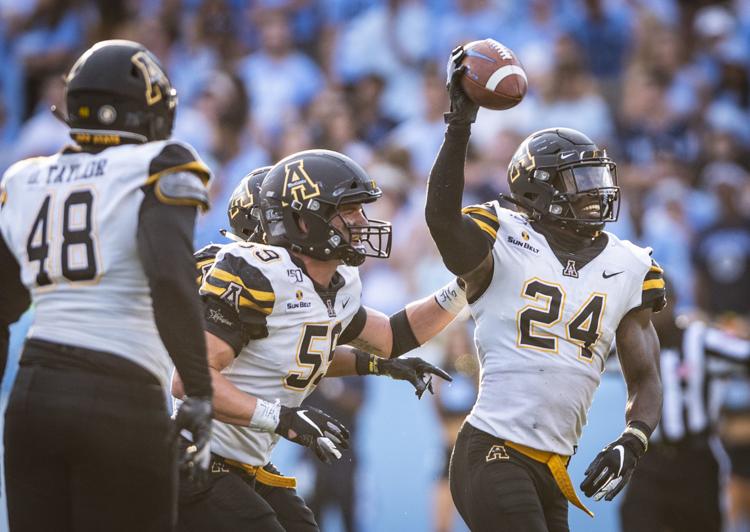 AppStateFB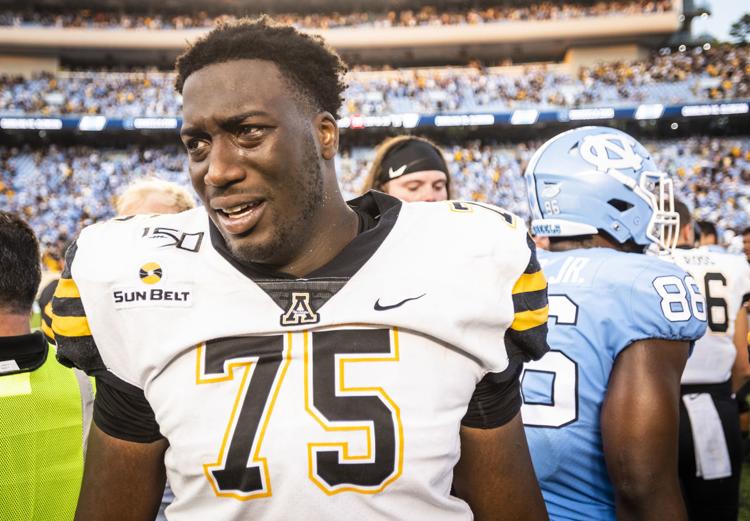 AppFB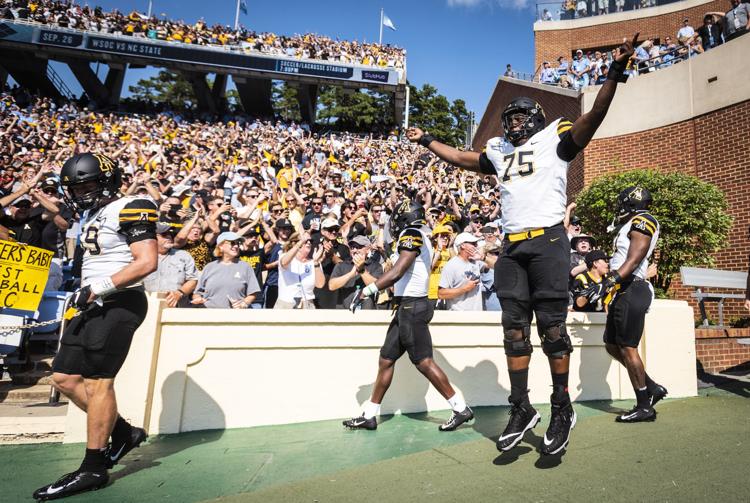 AppFB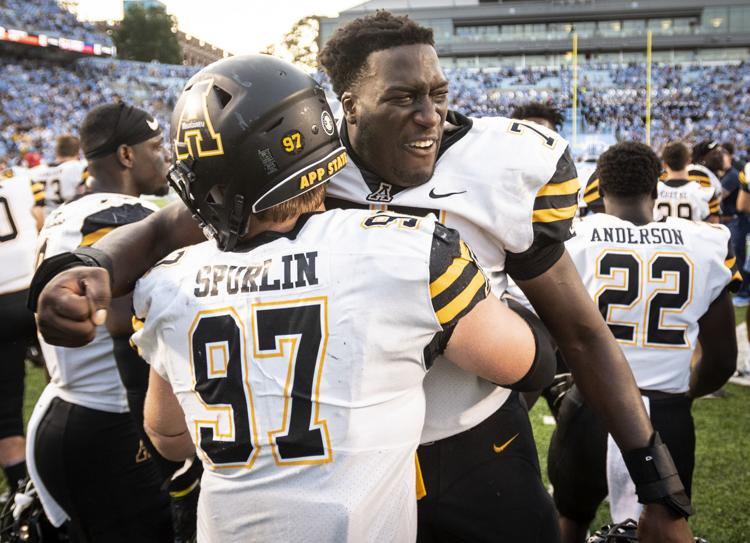 AppStateFB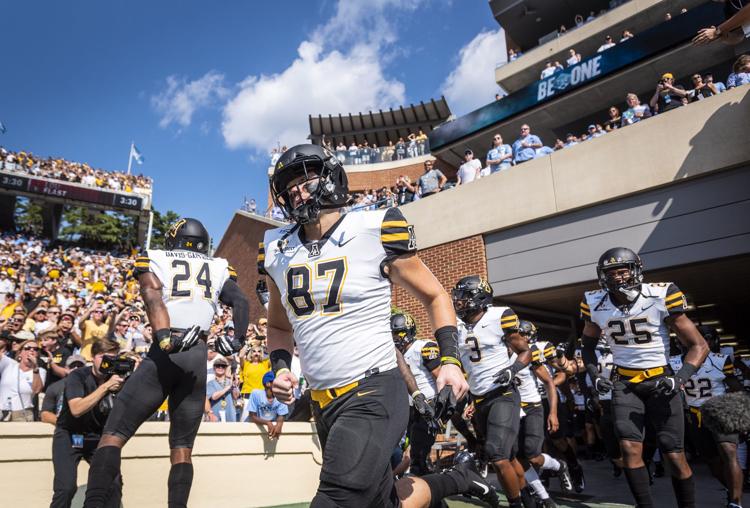 AppStateFB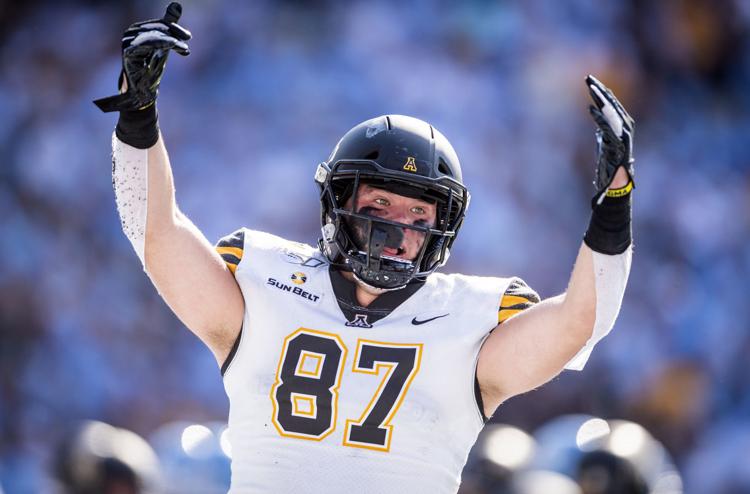 Appalachian State Coastal Carolina Football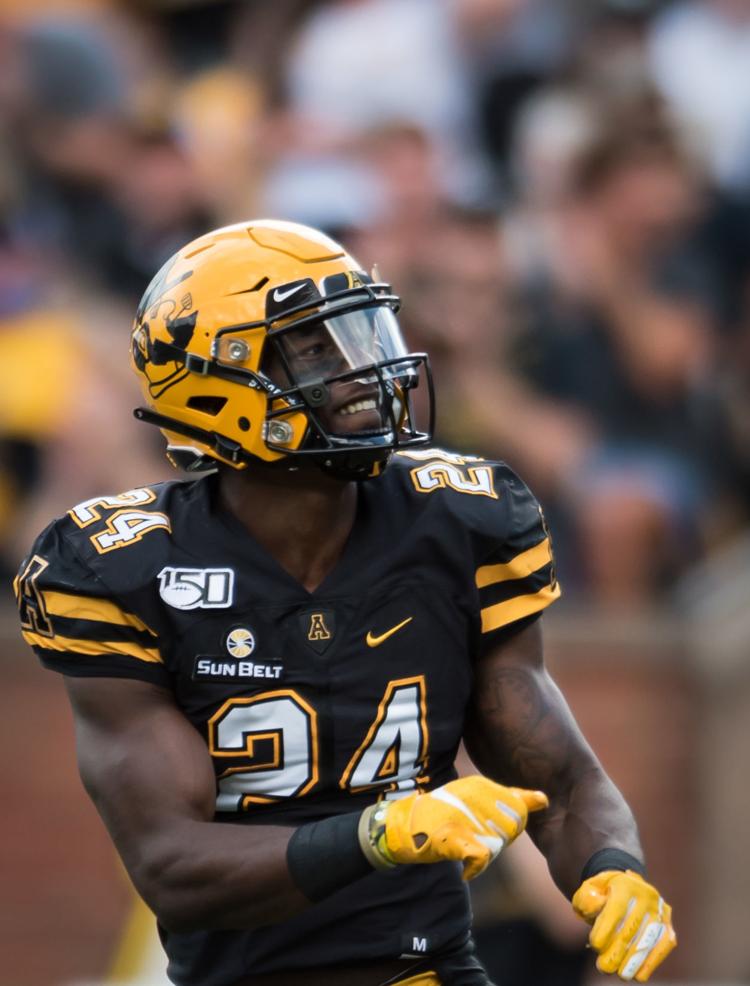 Appalachian State Coastal Carolina Football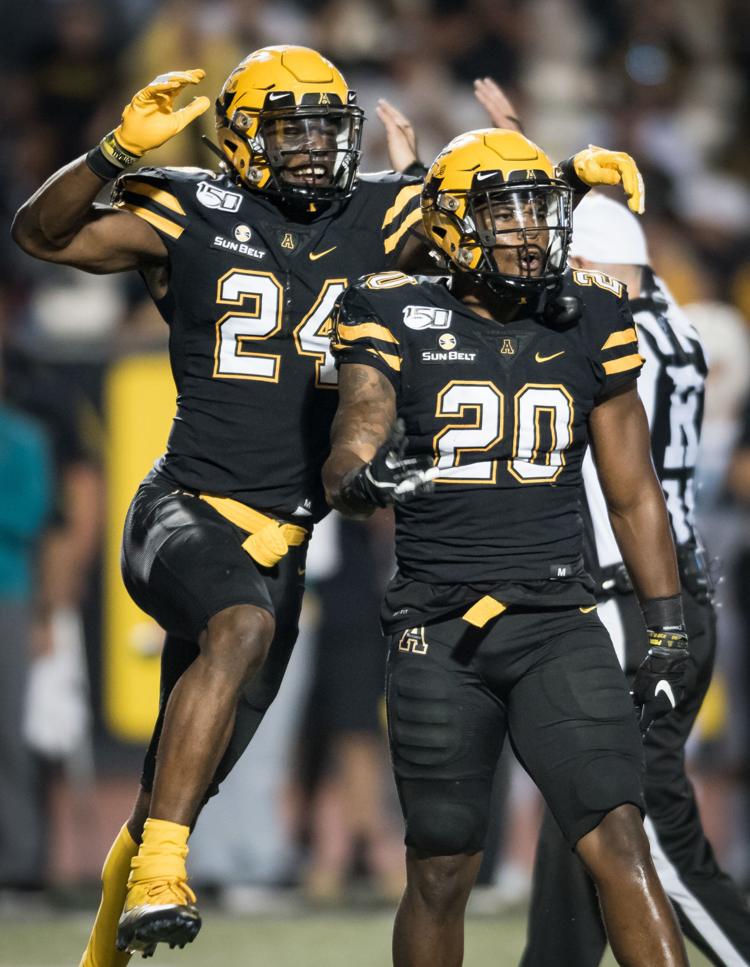 Appalachian State Coastal Carolina Football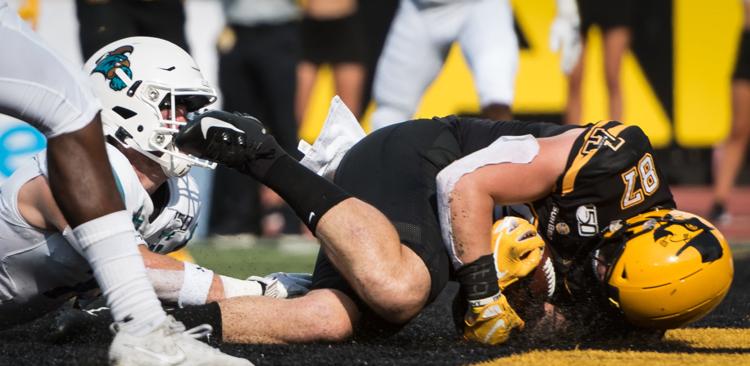 Appalachian State Coastal Carolina Football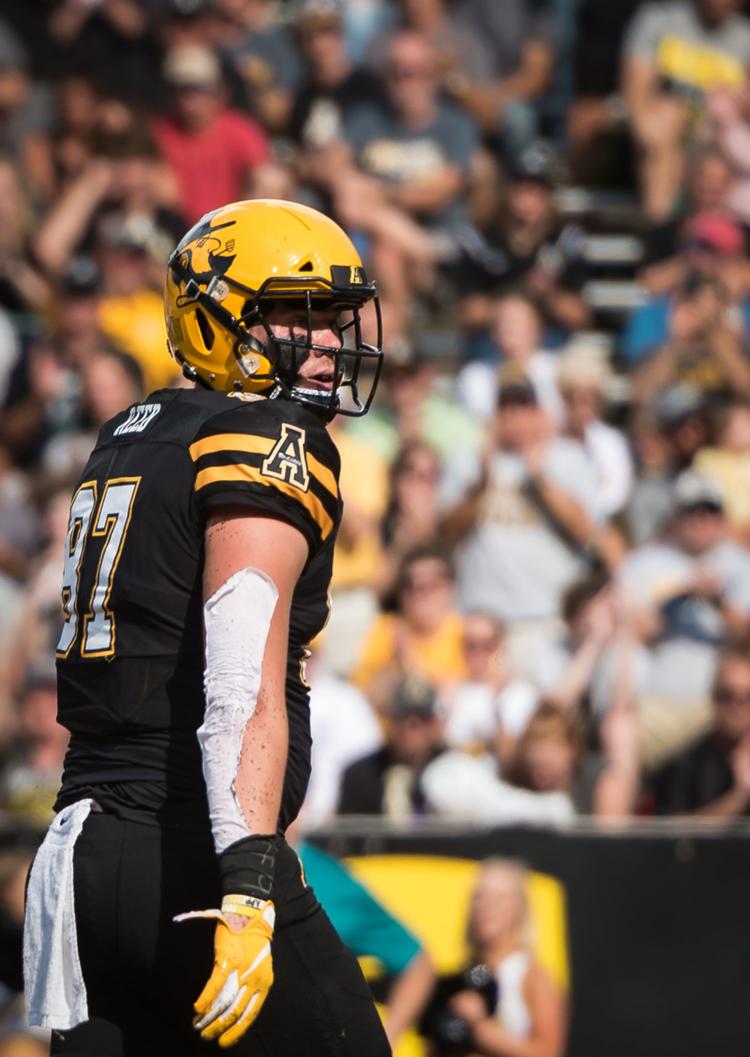 Appalachian State Coastal Carolina Football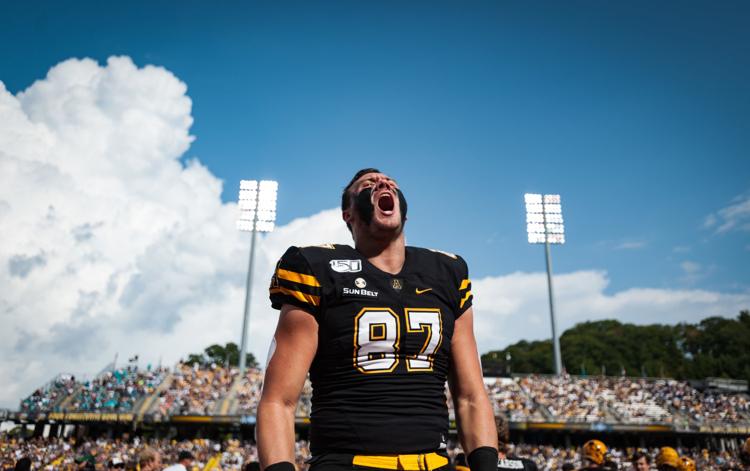 Appalachian State Coastal Carolina Football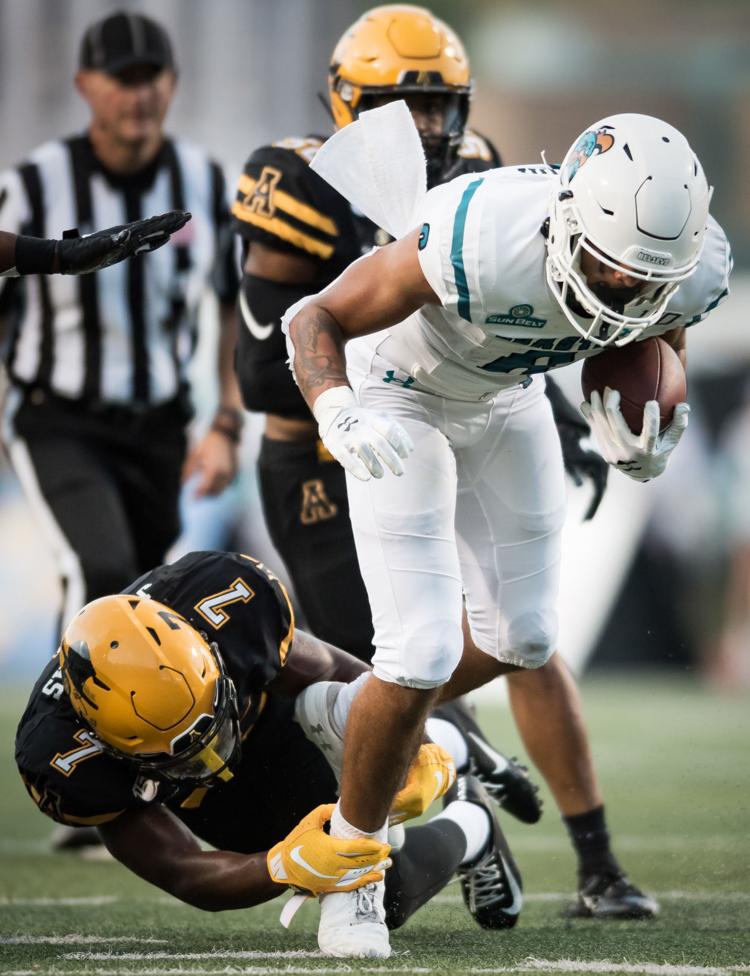 App State UL Monroe Football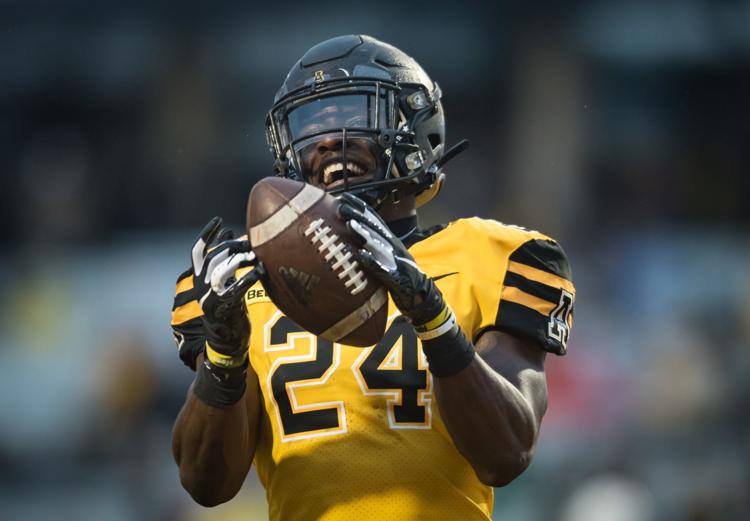 App State UL Monroe Football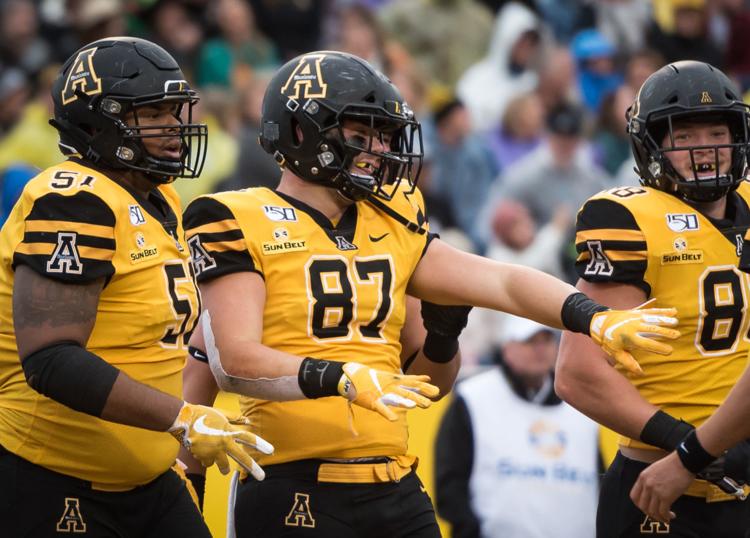 App State UL Monroe Football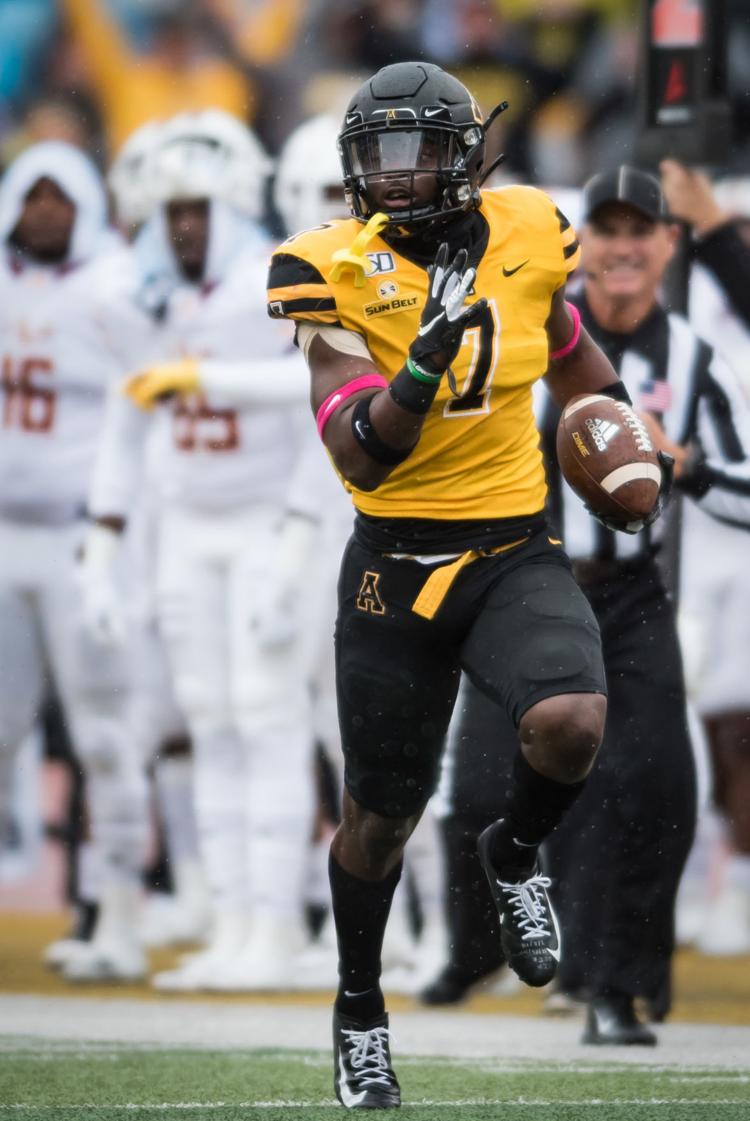 App State UL Monroe Football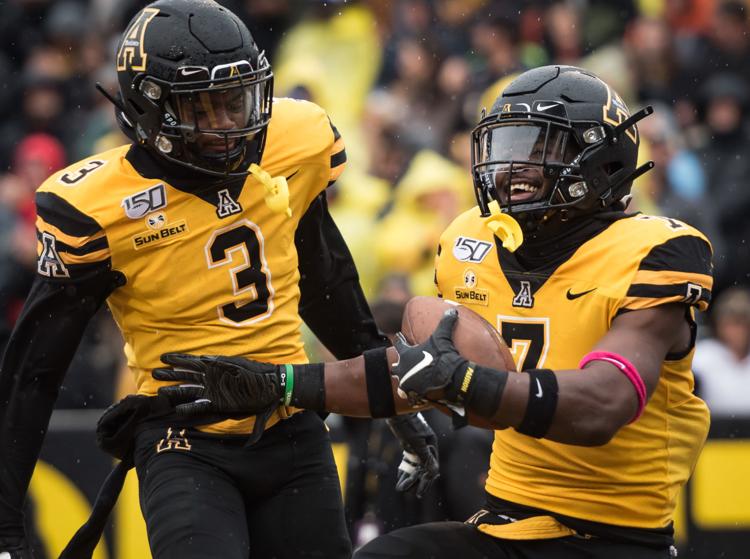 App State UL Monroe Football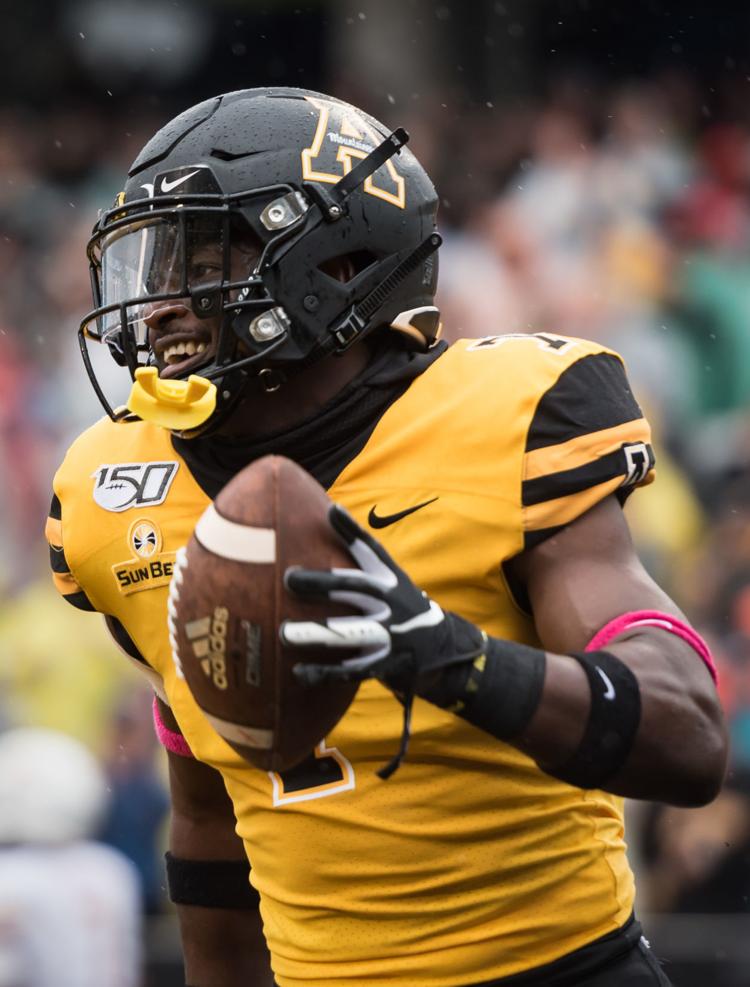 AppStateFB
XX HIDE VERTICAL GALLERY ASSET TITLES –