App State basketball just finished its first week of practice. First-year coach Dustin Kerns shared these five thoughts.
What has he learned about this team?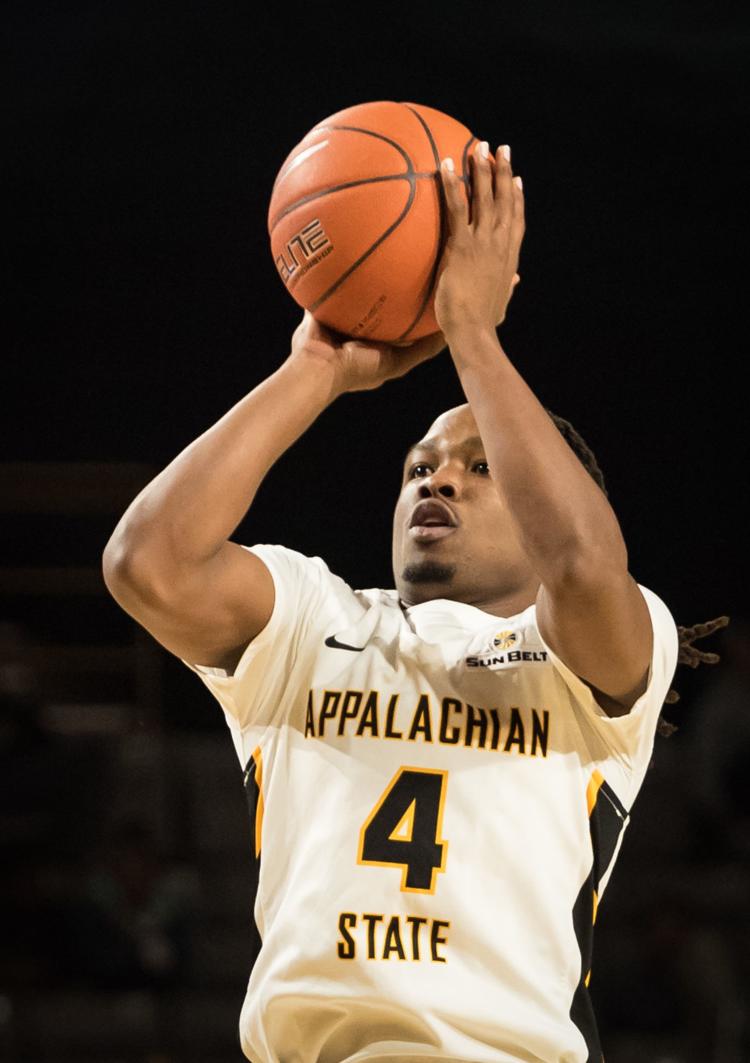 Kerns feels like he's inherited a mound of clay. At least, that's what his comments about his players convey.
He has a solid mix of senior leadership — with Johnson, Seacat and reserve guard O'Showen Williams — as well as the athletic Delph, who could be primed for a step up this season.
Kerns said the Mountaineers have been eager to learn since he took over the program.
"They love to compete. We're doing a lot of competing," Kerns said. "We're doing a lot of just building in our identity of what we want to do, and certainly that starts on the defensive end.
"They're high-character guys so they're very coachable, they want to learn. They're extremely attentive, which makes it fun for a coach."
Who will be the successor to Ronshad Shabazz?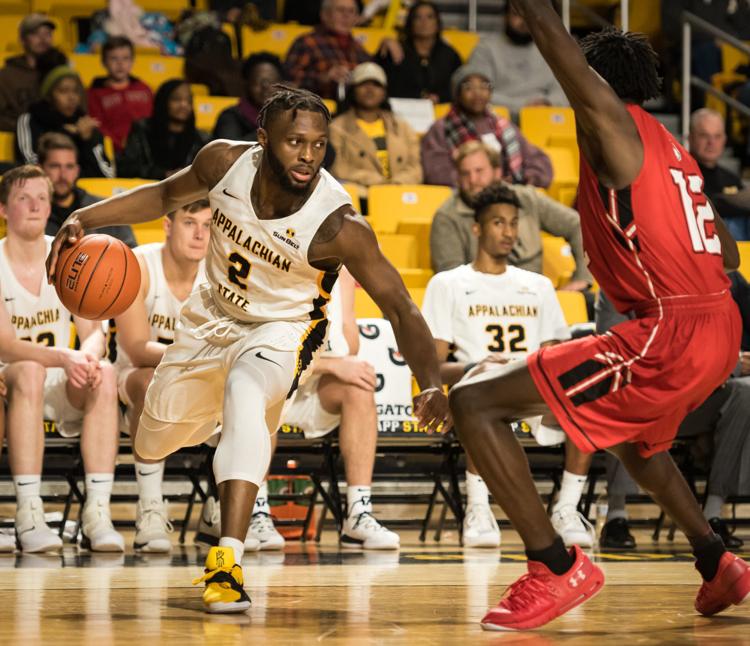 A major loss for the program is Ronshad Shabazz, who scored more than 2,000 points during his four seasons with the Mountaineers. Shabazz averaged at least 16 points per game during his last three seasons.
Kerns said the team isn't at the point to determine which player might carry the most offensive responsibility, but he expects that point-production burden to be more spread out anyway.
"Offensively, I'll be married to my players," Kerns said while talking about team identity. "... As a coach, you want to walk off the floor each day and feel like, 'Did we actually get better each day?' Because it's a lot of new for a lot of people.
"I've generally walked off the floor every day thinking we're getting better and better, and that today we're a little bit better, especially in some areas."
What does he want to teach the new players?
App State welcomed a talented recruiting class to campus during the summer, the crown jewel of which was Donovan Gregory. Gregory, an explosive 6-foot-5 wing player, committed to Jim Fox, App State's former coach, and stayed committed through the transition to Kerns.
He is joined by J.C. Tharrington (6-1, guard), Kendall Lewis (6-7, forward) and R.J. Wilson (6-6, forward). Helping those young players acclimate, Kerns said, focuses on more than just how they play. It's about integrating them into college life and connecting them with their teammates.
"I think what we try to teach them is that everybody is on a different race," Kerns said. "Everybody's good in college, and some guys are going to learn quicker than others, and some guys the game's going to slow down for them a little bit more.
"But don't get caught up in the comparison game ... Lock into falling in love with the process of doing it here because there are some — everybody's got good days and bad days."
What's next for Justin Forrest?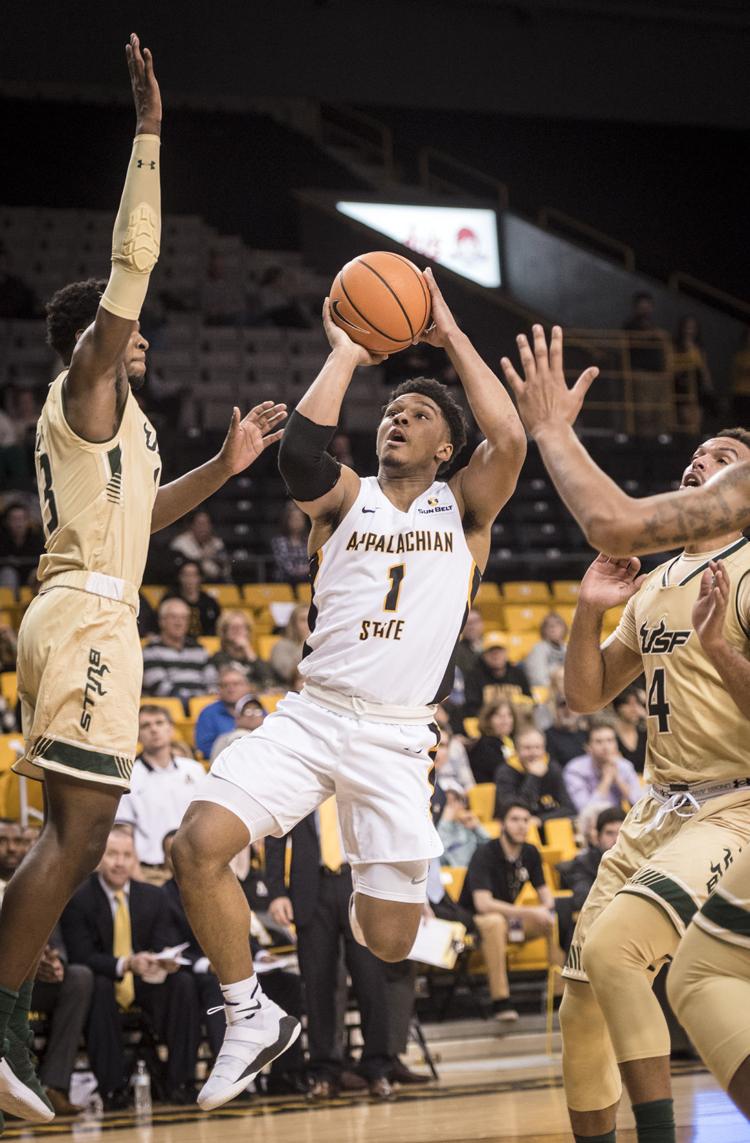 During his first two seasons at App State, Forrest has proven to be a reliable scoring option. He scored 16.2 points per game last season while shooting 40.7% from the field and 36.2% from the 3-point line.
With Shabazz gone, Forrest is a likely candidate to become a focal point of the offense going forward. According to Kerns, Forrest has already focused on improving his health; he's lost nine pounds and has shown to be more explosive this summer.
Kerns, however, is hoping the next phase of his development comes on the defensive side.
"The games played on both ends of the floor, and he's always been a great scorer," Kerns said. "But he's got to be one of our best defenders too. And he's proven he can do that, but being a little bit more of a complete player, I think, will be the next step for him."
The importance of ball movement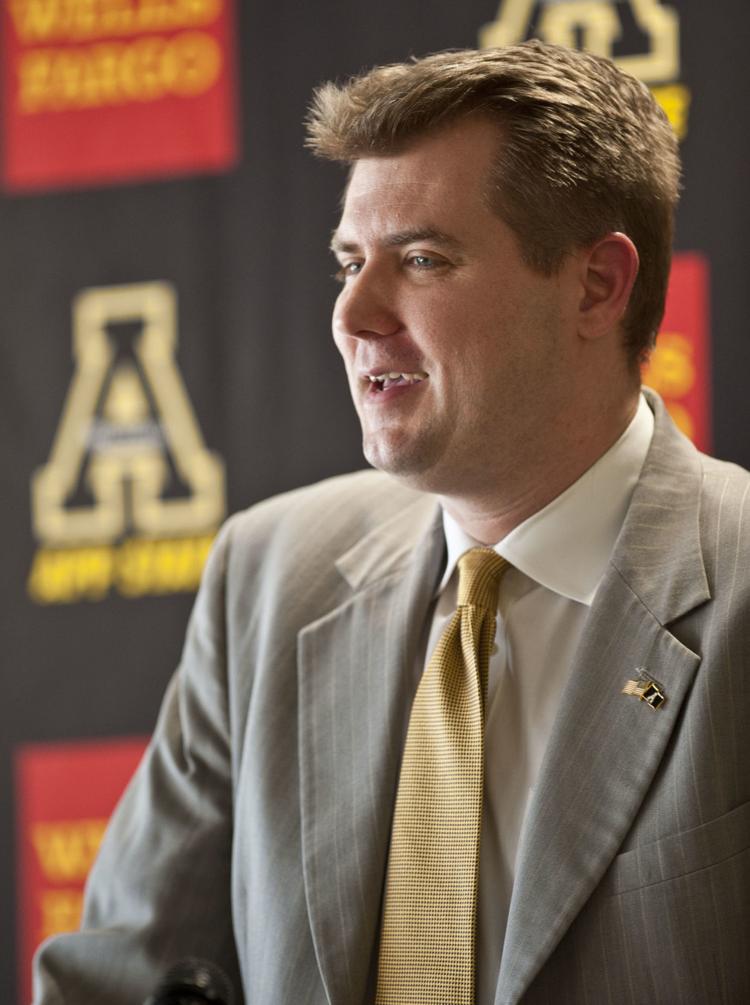 When talking about App State, Kerns has mentioned he wants the team's identity to start on the defensive side of the floor. Defensive tenacity, Kerns said, leads to fast breaks and better scoring chances.
App State was able to play up tempo last season, ranking inside the top 30 of KenPom.com's ranking for adjusted tempo. The Mountaineers averaged 71.6 possessions per 40 minutes, which was the 26th-highest amount in the nation.
Kerns hopes to capitalize on the team's ability to possess by converting on more chances with sound passing.
"The ball will move if you're truly moving, if you're playing for one another and want to get a good shot and turn it into a great one," Kerns said. "We talk about good for great a lot. But what's the best shot for this team?
"If your shot is not falling, how do I still help my team and getting guys to understand just playing the right way. I think they've been receptive to that."