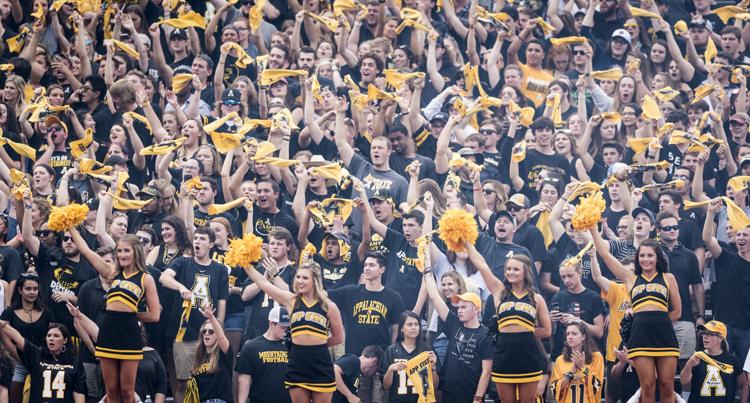 When Gov. Roy Cooper signed a new state law approving beer and wine sales for North Carolina public universities during gamedays, it shifted the focus to how schools would gameplan for potential alcohol vending.
Now it comes down to each school's board of trustees to decide how to respond to the newly approved state law. On Thursday, the athletics department at Appalachian State had no comment about the law's passage.
The school's next board of trustees meeting is scheduled for Sept. 13. At that point in the 2019 football season, App State will have already played two of its six scheduled home games.
To make a decision before the season starts, the board of trustees could call a special meeting at any point in time with a 48-hour public notice, much like it did Dec. 13, 2018, when Eli Drinkwitz was hired as football coach.
However, the potential of the law passing was a topic of discussion June 21 at App State's most-recent board of trustees meeting. Chancellor Sheri Everts mentioned the then-bill in her remarks.
"Research on universities that sell beer and wine at athletics facilities shows significant decreases in alcohol-related arrests and incidents after implementation," Everts said.
The meeting also included a four-slide presentation from Athletics Director Doug Gillin broken into three categories: Overview, Safety & Logistics (which backed up Everts' statement) and Community Impact.
Gillin's presentation noted that more than 50 schools at the FBS level allow beer and wine sales on gamedays. That included a list of peer universities that did so — Marshall, Middle Tennessee State, Troy, Louisiana, Wake Forest and West Virginia. It also pointed out that the Southeastern Conference lifted its ban of alcohol in May.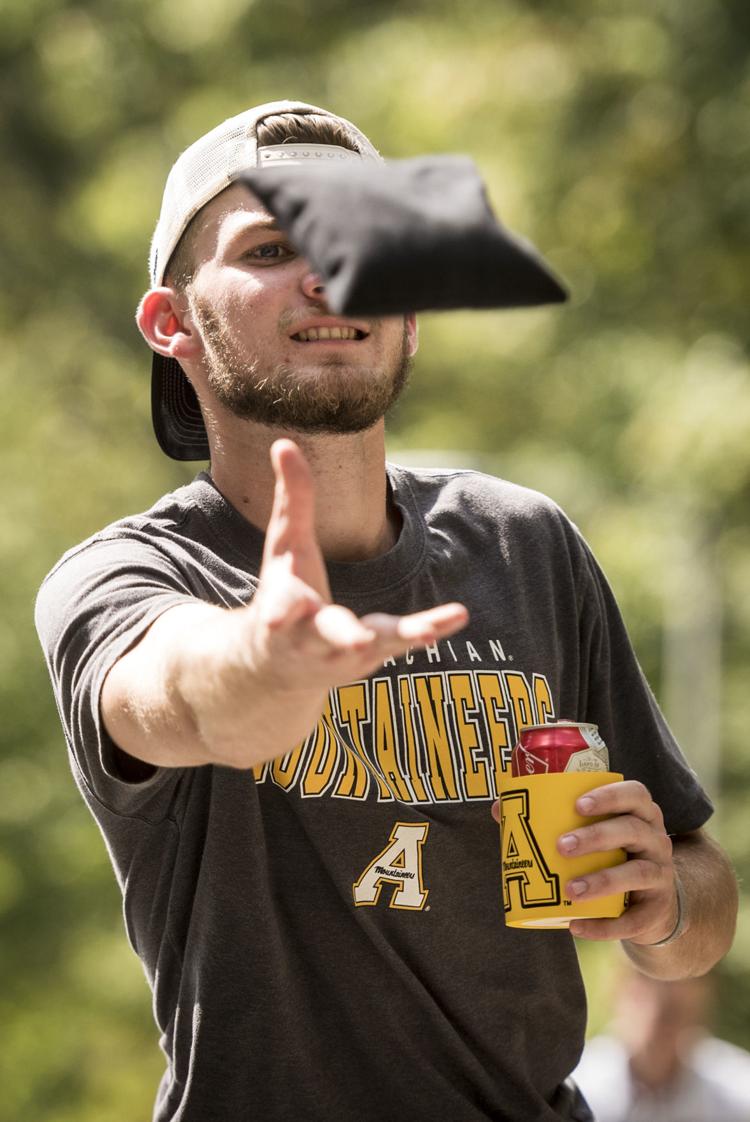 The presentation also pointed out that schools that sold beer and wine saw a decline in gameday arrests. For example, according to the presentation, West Virginia police made 117 gameday arrests during the football team's 2010 season. The following season, WVU's first while selling alcohol in its football stadium, that number dropped to 79 and continued to decline in the next three seasons.
Though the Appalachian athletics department chose not to make a statement yet, previous decisions indicate that App State would be interested in pursuing this new avenue. Alcohol currently is sold at Kidd Brewer Stadium to people in premium seating areas, which consist of the club and suite levels. The school also introduced a beer garden during the 2018 football season. The "Rock Garten" appeared on the eastside plaza of the stadium, just outside the stadium and near the ticketing office.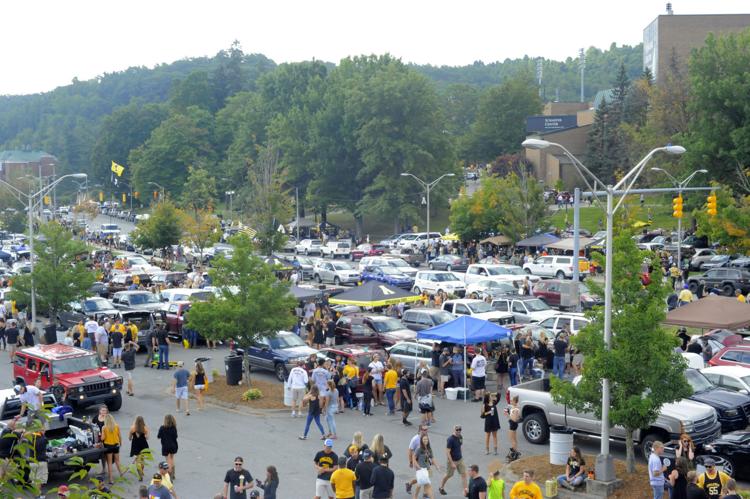 Also, App State was one of a few schools to have representation from its athletics department at committee meetings as the bill was being drawn up.
Gillin's presentation to the board of trustees concluded with presenting potential business tactics if beer and wine sales are pursued. It proposed five total locations of alcohol sales around Kidd Brewer Stadium — two on both the west and east concourses, and another next to the scoreboard in the south end zone.
An ID would be used to verify those 21 years or older, with wrist bands being provided to those people before transactions. A determined limit of drinks per transactions and a cutoff time would be decided later.
All staff members involved with the sale of beer and wine at App State must be at least 18 years old, require a background check in compliance with ABC state law, and must complete a seller/server training program offered by the ABC Commission.