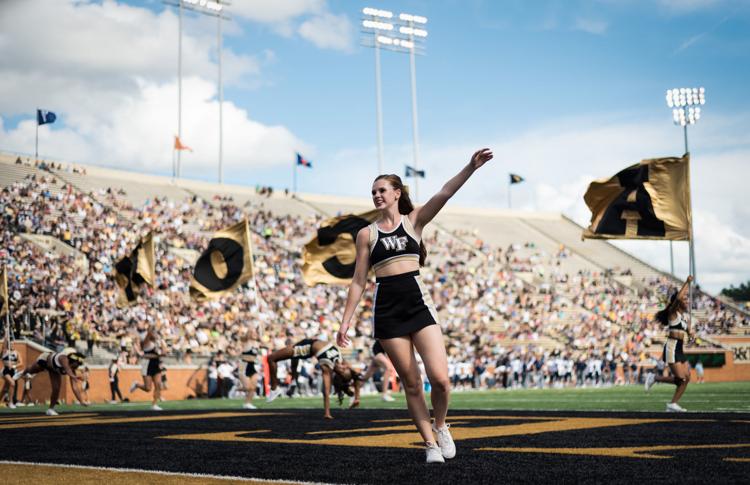 Among the first signs that Wake Forest's athletics department is under new Athletics Director John Currie is listening to fans is to literally give them signs.
Wake Forest announced Wednesday morning the start of its "I'm a Fan" campaign, which is an initiative designed to ramp up interest and awareness for its athletic programs. It involves the school providing free yard signs at three locations in Winston-Salem: the Hanes Mall Deacon Shop, the Wake Forest ticket office at Bridger Field House and the Wake Forest Deacon Shop on Hearn Plaza.
It's specifically designed to generate awareness and enthusiasm for the opening game of football season, which is against Utah State on Aug. 30 at BB&T Field.
"As we've listened to Wake Forest fans since I became Athletics Director, we've heard people talk about how much fun they've had coming to Wake Forest ballgames. But also that we needed to be a little more proactive in our outreach in the community," Currie said. "The hospitality of the university should be reflected in the hospitality of our athletic events, so we're going to be very intentional about inviting people to be a part of Wake Forest football, Wake Forest athletics.
"It's easy to be a fan. That doesn't mean you have to have gone to a particular school. You can be a fan of a player, you can be just a fan of having a great time at a college ballgame, you can be a fan of a community event."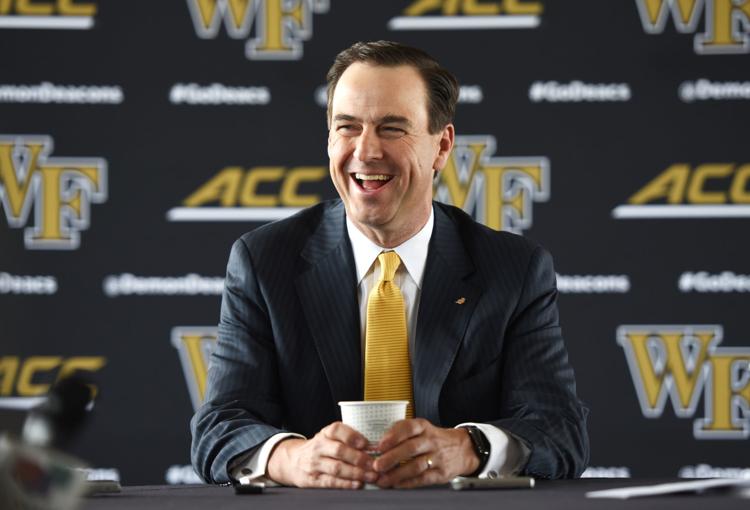 Fans are encouraged to pick up a sign for themselves and a friend at any of the three locations, and to post pictures and videos to social media.
"We are being very intentional about our outreach and grassroots outreach. And our fans have asked for, 'Hey, how can I help?' Our student-athletes and our students have asked that, everybody wants the same thing," Currie said. "It's our responsibility to create opportunities for people to be engaged and for people to help."
Currie said the intent of the yard signs "means that any fan that wants to help can go home and build awareness of the fact that our opening game is on August 30 at 8 p.m. and help folks figure out how to get tickets."
Wake Forest is offering a package of four tickets and a parking pass for $59 to the season opener. The deal runs through June, and then the price goes up to $69.
"It's our responsibility to make sure we have opportunities for every member of our community to participate in Wake Forest athletics," Currie said. "We are here to serve the university, we're here to serve the Winston-Salem and Forsyth County communities, and that means we should be accessible to create opportunities to come enjoy Wake Forest athletics and see great student-athletes in action at a price that's affordable for everyone."
Wake Forest is touting its home football schedule this season, the feature of it being the first time since 1921 that the Deacons play home games against all three in-state ACC teams. North Carolina comes to Winston-Salem for a nonconference game Sep. 13, N.C. State visits Nov. 2, and Duke will be in town Nov. 23. Wake Forest has never played host to all three Big Four opponents since moving to Winston-Salem. Other home games are against Elon (Sep. 28), Louisville (Oct. 12) and Florida State (Oct. 19).
Given such a historic schedule and with a team coming off three straight bowl wins for the first time in school history, Wake Forest is trying to capitalize on its success.
"We feel we have a good team returning this fall and a great home schedule," Coach Dave Clawson said through a news release. "We are excited about our home schedule and playing the other Big Four teams. The season opener is important to our team, to have the campus and community come together. The season opener will set the tone for the season and we can get off to a great start with a sold-out BB&T Field."
The game against Utah State brings a challenge, at least on paper and roughly 2½ months before kickoff. The Aggies are coming off an 11-2 season in which they finished ranked 22nd by the Associated Press. The teams' last meeting was in 2017, when Wake Forest won 46-10 at BB&T Field.
"Our team has been giving great effort this summer in order to get ready for the season," said senior running back and captain Cade Carney through the news release. "It is a huge game for us as we start the 2019 season."