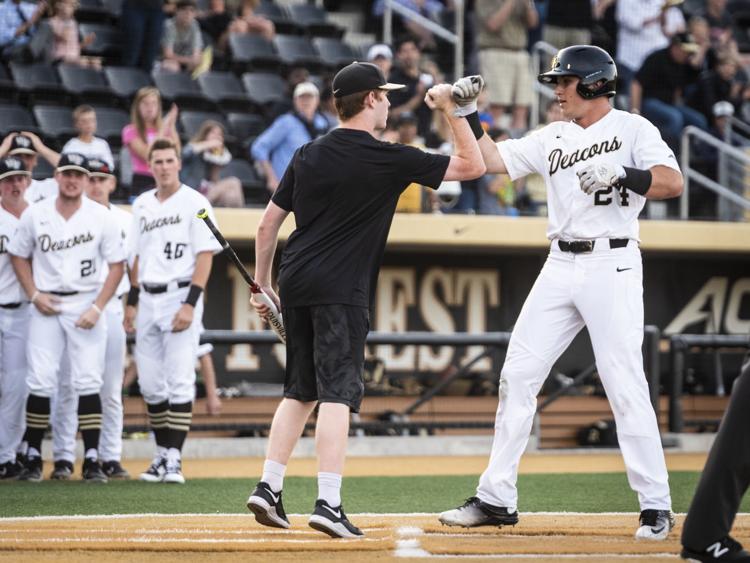 It took a night for Wake Forest outfielder Chris Lanzilli to realize he was going to live out a shared dream.
A couple of weeks ago, Lanzilli was informed of his selection to the College Home Run Derby in Omaha, Neb. He will be one of six college sluggers launching homers at TD Ameritrade Park, the home of the College World Series, on Saturday night.
"I was like, 'All right, I guess that's something I want to do,'" Lanzilli said in a phone interview Wednesday. "Went to bed that night and woke up the next morning, and it was pretty exciting; it's a good opportunity."
It's not just his dream. Lanzilli's pitcher will be his brother, Cam, who recently wrapped up his college baseball career as a left-handed pitcher at Eckerd College.
"Me and my brother have always kind of dreamt of this. We've dreamt of him throwing to me in a home run derby, and we've gotten the opportunity," Chris Lanzilli said. "He's been throwing to me since I was little, so I like his BP. It'll be good, I'll be used to it."
From seeking out fields where two-years-older Cam could pitch to Chris while on family vacations to now heading to the home of the College World Series, the Lanzillis will soak it all in.
"We'd be out there every day, any opportunity we got. We're on vacation, bring the balls up to New Hampshire, find a field around there," Lanzilli said. "We'd always be out there, him throwing BP, me helping him with his pitching. We were always there for each other like that."
Lanzilli led Wake Forest with 16 home runs this season, following up a freshman season in which he tied for the team lead with nine. He picked up All-ACC honors after ranking in the league's top 10 for homers, batting average, doubles, hits and RBIs.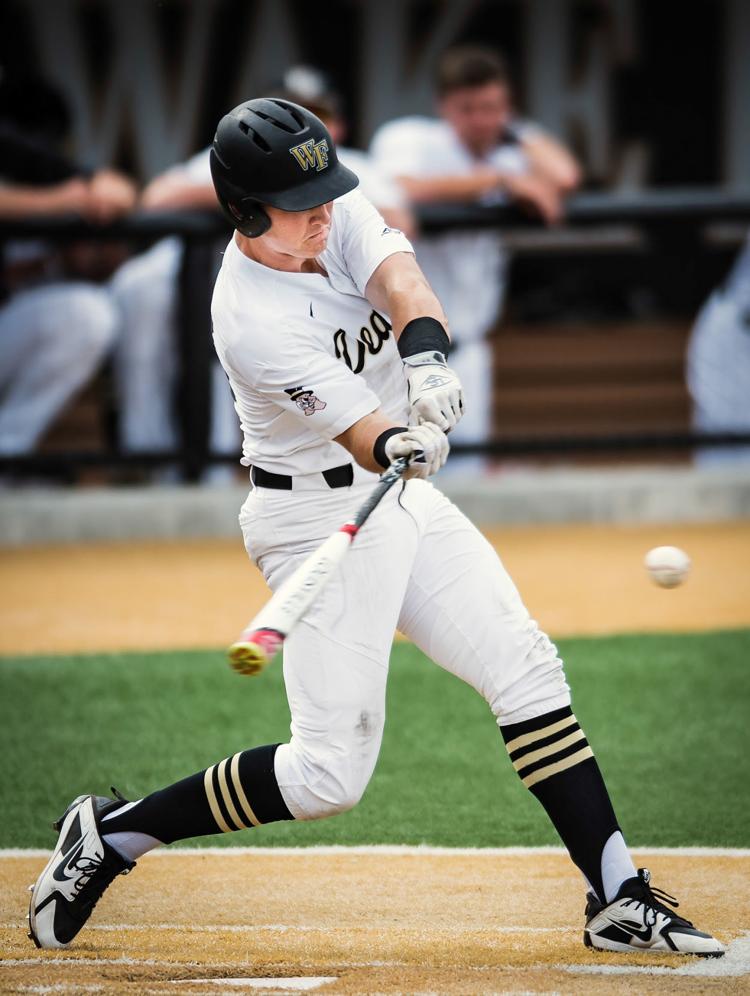 He hit four of his 16 homers against lefties this season and batted .376 against them. He posted a .331 batting average against right-handers.
"This will be a special opportunity for Chris to be able to compete at the site of the College World Series and be featured on national television in primetime," Coach Tom Walter said in a release from the school. "He was one of the elite power hitters in all of college baseball and it's great to see him rewarded with this once-in-a-lifetime experience."
Lanzilli will be the second Deacon to participate in the event, as Will Craig finished as the runner-up in 2015.
As of Wednesday afternoon, four of the six participants in the event had been announced. Three of them, including Lanzilli, are members of the Harwich Mariners in the Cape Cod Baseball League. Joining Lanzilli are Harwich teammates Michael Rothenberg of Duke and Tyler Keenan of Mississippi, and the other announced hitter is T.J. Collett of Kentucky.
If season statistics are any indication, Lanzilli would be the early favorite — his 16 homers are the most of that group.
Not that he's thinking that way.
"I just wanna hit the way I've been hitting my whole life, I don't want to look too far into anything, I don't want to get too far into my head," Lanzilli said. "I'm going to go out there and react to it, enjoy the whole experience."