It's hard to believe, but the final week of the racing season at Bowman Gray has come. There was a great deal of rain early in the season, but the weather hasn't been an issue the past two months.
With that, other than it being extremely hot, the forecast looks great on Saturday night as champions will be crowned in each of the four divisions.
Just like past season finales at Bowman Gray, each division will have only race on Saturday. This gives the drivers and the fans a chance to appreciate not only the champions in each division, but the winners of each of the four races.
To make things more interesting, it's a double-points night in all four divisions. The schedule begins with a 40-lap Sportsman Division race, followed by a 150-lap Modified feature, a 20-lap Street Stock and a 15-lap Stadium Stock race.
Here's five things to watch Saturday in the season finale at Bowman Gray:
1. Will it be Burt or will it be Tim?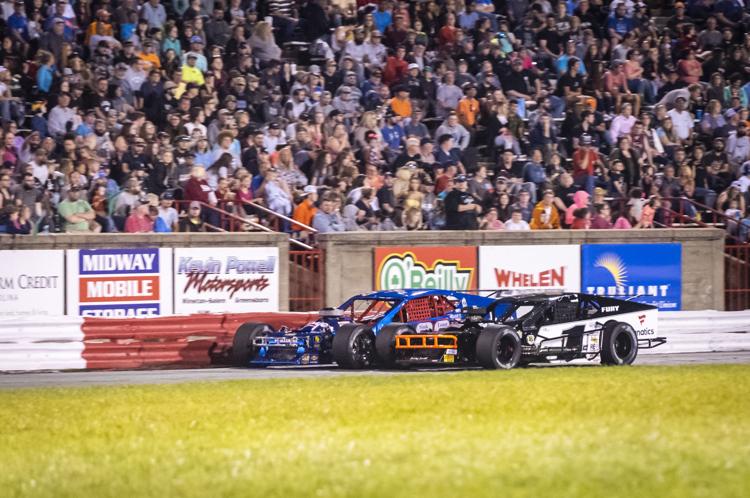 The Modified Division has been dominated by Burt Myers and Tim Brown for the past 15 years, and it appears the title race once again comes down to the two of them.
Myers leads the division with 557 points, and Brown is in second place just seven points behind. James Civali is in third with 530 points and has an outside chance of winning the title. Jonathan Brown is in fourth with 501 points, but he needs a lot of help to make it happen.
Myers will win the title if he finishes either first or second on Saturday. Meanwhile, Tim Brown needs to finish two positions ahead of Myers to win his 11th Modified Division title.
Civali must finish six positions ahead of Tim Brown and seven ahead of Myers to win the championship. If he ties either Myers or Brown in the final standings, he would lose the tiebreaker.
Jonathan Brown has a remote chance of winning, needing to finish 15 spots ahead of Myers, 13 ahead of Tim Brown and five ahead of Civali.
Over the past 17 years, there have been only three seasons when neither Myers nor Tim Brown won the championship. Junior Miller finished the 2003 and 2006 seasons on top of the standings, and Danny Bohn won the championship in 2014.
Brown has won 10 titles compared to Myers' nine. Myers, however, has won the past three championships. The two drivers also have the most wins in Modified history at Bowman Gray. Brown has won 91 races, and Myers has 83, including five this year.
2. Is it Jacob's Creed to win the Street Stock crown?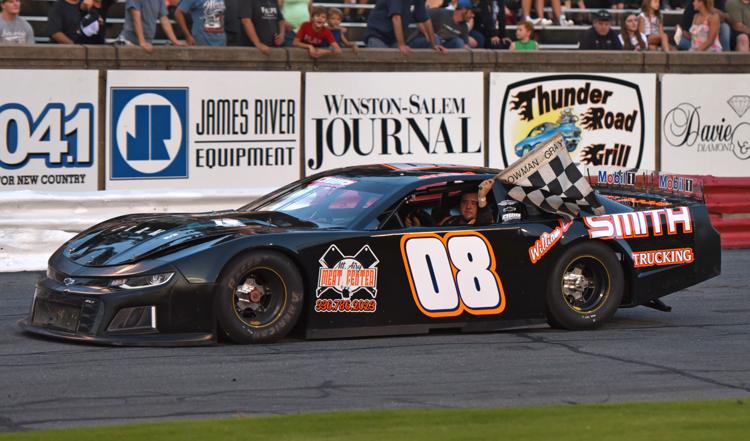 The Street Stock Division has had no clear-cut leader all season, and therefore only 10 points separates first place from third place.
Jacob Creed has won three races this season to lead the division coming into the final weekend. Creed is in first place with 616 points, four more than second-place Jeremy Warren and 10 more than third-place Billy Gregg, who won last week.
If Creed finishes either first or second in Saturday's 20-lap race, he wins the title. In order for Warren to win the title he must finish two positions ahead of Creed. Gregg must finish four ahead of Creed and three ahead of Warren for any chance of winning it all.
David Creed, Jacob's father, is in fourth place with 542 points. In order for him to win he needs to finish 19 places ahead of Jacob and 18 places ahead of Warren. If David Creed finishes 15 spots ahead of Gregg they'll finish in a tie, and David Creed needs to win Saturday night's race in order to win the tiebreaker. 
3. Will Chuck put up a Wall for Sanders in Stadium Stock?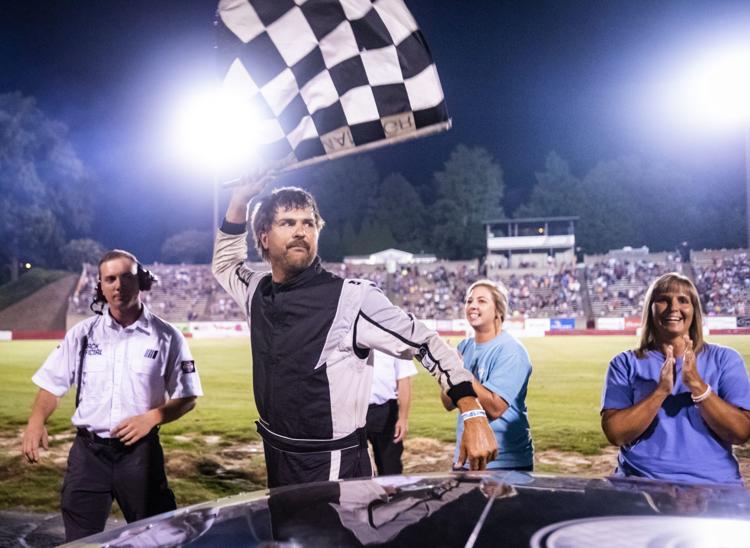 Chuck Wall leads the Stadium Stock Division with 578 points, but he leads second-place A.J. Sanders by only eight points. It appears those two are the only drivers with a realistic chance of winning the title Saturday night.
Wall will win the title if he finishes in the top three. And for Sanders to have a chance he must finish three spots ahead of Wall.
Brandon Brendle is in third place with 508 points, so he must finish 13 ahead of Wall and 11 ahead of Sanders.
Grayson Keaton is in fourth with 508 points, and he must finish 18 spots ahead of Wall, 16 ahead of Sanders and five ahead of Brendle.
4. Taylor's title for the taking in Sportsman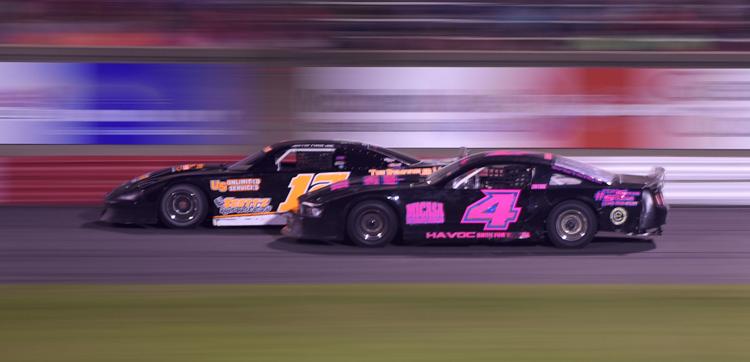 Justin Taylor has been the most consistent driver all season in the Sportsman Division, and it's no surprise that he has a comfortable lead with just a 40-lap finale to go.
Taylor has three wins, 19 top-10 finishes and 16 top-five finishes to lead the division with 620 points, 44 ahead of second-place Tommy Neal. Taylor will win the division if he finishes in the top 11.
Neal can finish 11 spots ahead of Taylor to tie, but in order to win the tiebreaker, Neal must finish either first, second or third. Otherwise, Neal must finish 12 ahead of Taylor for the title.
Dylan Ward, who has six wins, is third with 562 points and needs to finish 15 ahead of Taylor and four ahead of Neal.
Kyle Southern is fourth with 549 points and must finish 18 ahead of Taylor, seven ahead of Neal and four ahead of Ward.
5. Most popular drivers vote still on the line

Each racing fan at Bowman Gray has their favorite driver, and the fans get a chance to show their appreciation for those drivers on a weekly basis. 
Before last week's races, only the Street Stock Division leader didn't have an insurmountable lead before this week's finale. Taylor Robbins leads the fan vote in the Street Stock Division with 305 votes, 41 ahead of Bryan Sykes.
Jonathan Brown led the Modified Division with 597 votes, 357 more than second-place Lee Jeffreys.
In Sportsman, John Holleman IV led with 1,126 votes, 632 more than second-place Michael Adams. Holleman made his debut last week in the Modified Division. He announced that he likely will race in the 150-lap Modified finale on Saturday, and plans to move up to Modified next year.
Chuck Wall led the Most Popular Driver Award vote in Stadium Stock with 547 votes, 356 more than second-place A.J. Sanders.