Another popular Carolina Thunderbirds player has been signed for this coming season.
Defenseman Jay Kenney, who is also a firefighter in Winston-Salem, will be back for the defending Federal Prospects Hockey League champions.
"Having Jay Kenney back in the roster solidifies a leadership presence on and off the ice," said general manager Kelly Curl.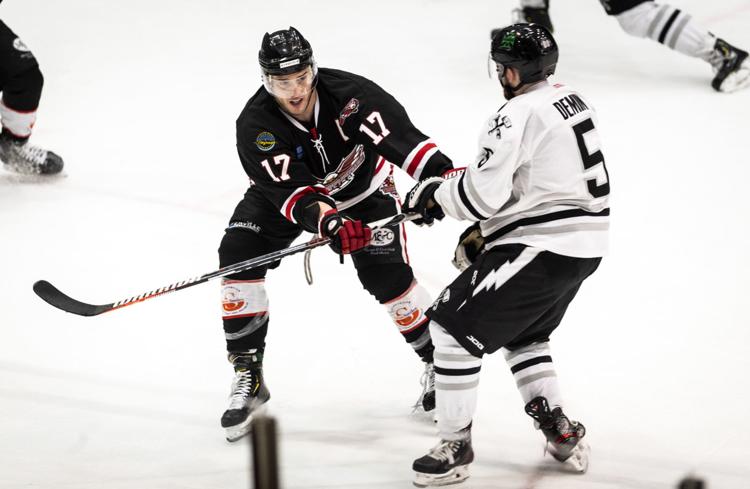 Kenney had a banner season for Carolina in 31 games, notching a career-best 16 assists and tying a career-high with three goals. He played in 31 games while balancing his full-time job as a firefighter.
"It's truly an honor to be a part of this team, organization and community," said Kenney, who is from Boston. "It is my mission to proudly represent my team as well as my adopted home of Winston-Salem."
Coach Andre Niec, who guided the Thunderbirds to the the league championship in the 2018-19 season, said: "Jay is a very important part of our team and we're happy to have him back for another season."
Kenney is the first defenseman to re-sign for the 2020-21 season. This past season was cut short in mid-March because of the COVID-19 pandemic.
This will be his sixth season in the league. He broke into the league with the Port Huron Prowlers before being moved to Dayton. He spent 1½ seasons with the Cornwall Nationals before the Thunderbirds acquired him during the 2017-18 season.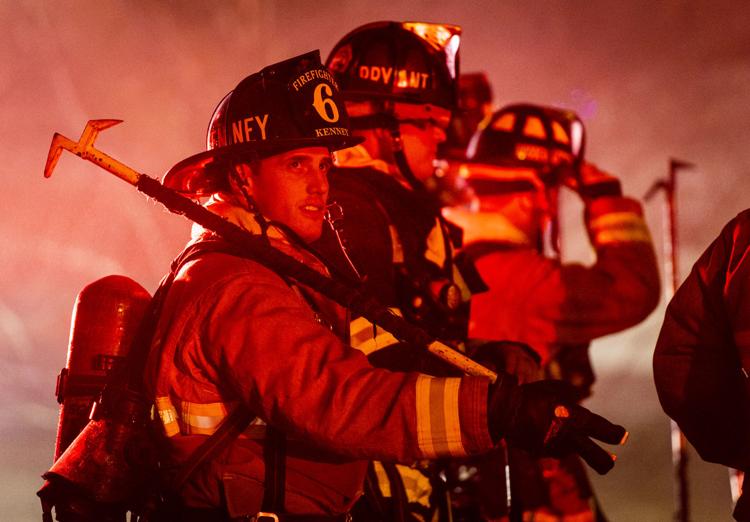 Kenney completed fire academy training and education in 2018 while still playing for the Thunderbirds. He and team bench medic Damien Poole work out of the same fire station in Winston-Salem.
"Being a local firefighter just shows part of the character he brings and he has a lot of character," Curl said.
Niec's loves what Kenney brings to the team.
"He is a leader on and off the ice," Niec said, "and a big goofball that everyone loves in the locker room."
Earlier this month the Thunderbirds signed Petr Panacek and Jan Salak.