Richard Petty
Seven-time Cup series champion whose 100th career victory came at Bowman Gray Stadium
"I just know that Bowman Gray was tough. It was so small that it was hard to get two cars side-by-side. … It was always just a challenging deal, you passed somebody every race or every lap or somebody was passing you. When they started the race they might all be on one straightaway but once the race got started, there were cars all the way around the race track. There was just no place to go. Couldn't run up in the infield because it was grass, and the fence was right there. But it was just a tough little race track.
"Wasn't hard on brakes and stuff like that, but kinda hard on fenders and tempers, I know that."
Richard Childress
Owner of Richard Childress Racing
"Fondest memories of Bowman Gray Stadium, wow man, I've got so many from kids selling peanuts and popcorn to driving race cars to having Richard Childress Day there. But probably some of the racing that I'd done, it was just a lot of family stuff with it. That's the way Bowman Gray Stadium is.
"I can't even remember those days back then. It was one of those deals when you raced and raced, every kind of racing, it was just a lot of fun in those days."
Ned Jarrett
Two-time Grand National series champion
"I think it suited my driving style pretty well because it requires a lot of finesse and smoothness and I tried to do that when I was driving race cars. But it also requires a lot of aggressiveness. You can't win there unless you are aggressive, and even though I had a lot of top-10s finishes, I still didn't get a win, and that's something that was sort of missing on my résumé. I would certainly have liked to have won there because so many great drivers over the years have won there."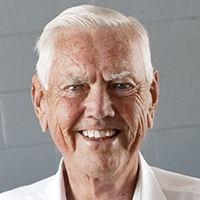 Junior Johnson
NASCAR Hall of Famer
"It's such a part of everybody's life in Winston-Salem and if they stop running in Bowman Gray, they might as well stop running in North Carolina, because that is the backbone of the sport, I think. I'm just glad I could race on it and do as good as I did."
Mike Helton
NASCAR vice chairman
"I think there's a magic at Bowman Gray that is hard to replicate or to explain or to give anybody the recipe to say, 'Do it this way and it'll work.' I think Bowman Gray is just simply one of those facilities that stands out uniquely in a great way for NASCAR and NASCAR fans that is unexplainable. You can say 'Bowman Gray' and it's synonymous with NASCAR."
David Hoots
NASCAR race director
"I grew up within two miles of the stadium and my parents were big sports fans and we would do that every Saturday night, we would go over to the stadium and watched the races. … Knowing that the stadium has this history or this mystique and more and more generations come back. You can go back to this day and you'll see the third or fourth generational fan, with a family, sitting pretty much where they're sitting. We did the same thing, we'd sit in the same seats when we would go over."
Danny "Chocolate" Myers
Former pit crew member for Dale Earnhardt
"Bowman Gray Stadium is special because we've got what I think that we need: We've got drama and we've got excitement and we've got competition. And I think you've got to have all of that. It provides the drama that we need, and look at the grandstands. You know, for whatever reason, they're coming back. That's gotta be a big part of it."