Art Blevins, one of the most positive people you will ever meet, says he now needs a lot of positive vibes and prayers from the countless children and their families that he mentored in his 38 years of working for the city of Winston-Salem's parks and recreation department.
The Winston-Salem native, 61, says he has pancreatic cancer.
Blevins, who has been a diabetic for several years, started losing weight, and his back and stomach wouldn't stop hurting. He saw a doctor several times before finally getting the call late last week.
"The doctor said the cancer is also in my liver and kidney, so I went in and they did a complete work so now I have to see what treatments I will go through," Blevins said.
Blevins has been a positive influence on the community for as long as anybody can remember, from mentoring children at the recreation center to going above and beyond to be an influence in their lives.
For the last 25 years or so, even after his retirement from Hanes Hosiery, he has taken children and sometimes their parents to Wake Forest football and basketball games through a special  program. Charlie Davis began the program when he was an assistant athletics director at Wake Forest, and it has continued to this day, thanks to Blevins.
"It's called 'Coaches Kids,' where we make sure the kids who might not ever be able to afford a Wake Forest ticket to a football or basketball game can go," Blevins said. "We have a great time with those kids and sometimes there's 25 or more that meet at the statue for the football games and we go to the games."
Blevins said Randy Norris, a guidance counselor at Reagan High School, has helped sponsor the program for several years. Also helping Blevins in the program of getting tickets for children to games were Claudette Weston, Joel Weston, John Hoban and Bethany Davoll,
"Others like Julie Griffin have helped make the program possible," Blevins said.
Griffin wrote in an email that Blevins called her with the news.
"He wanted to let me know, and he asked for prayers from Deacon Nation," Griffin said. "He has touched so many lives. ... Art is a very special human being, the most giving person I've ever known."
Since his retirement from the recreation department, Blevins has spent more time with his wife, Ruth Anne, and their daughter Kayla, who graduated from North Carolina four years ago. He also has taken care of his mother, Ann Ferris.
"It was about a month ago when Ruth Anne kind of noticed I was losing weight," Blevins said, "but then when my back started hurting really bad, I knew I had get it checked out."
During his time at Hanes Hosiery, Blevins also reached out to celebrities with his annual Hang The Net basketball event that lasted 25 years. Locals such as Cameron Kent, a former WXII reporter and anchor; Jim Caldwell, a former Wake Forest football coach; Phil Ford, a former UNC basketball star; Josh Howard, a former Wake Forest and NBA star; and Big House Gaines, the legendary former basketball coach at WSSU, all lent their time to help Blevins and entertain the children.
A slam dunk contest for college and high school stars in the area would mean that children from other recreation centers would come to Hanes Hosiery to fill the gym.
"I miss those," Blevins said of celebrity shooters trying to wrap the net on made three-point shots. "Those were some fun events and I think the kids really got a kick out of seeing those celebrities up close and meeting them."
For nearly 40 years, the Parkland High School graduate coached every sport at all of his stops at the recreation branches throughout Winston-Salem. He started at Skyland Recreation Center in 1979, was then at Rupert Bell Park Center before spending some time South Fork. His long association with Hanes Hosiery started in 1992.
Through the years of mentoring all of those children, who would eventually grow up and have their own children, Blevins tried to stay in touch, watching them play for their high school teams.
He said that Howard, who grew up around the Reynolds Park Recreation Department, would come play to Hanes Hosiery's AAU tournaments.
"I've known Josh since he was about 12 years old," Blevins said. "He was always good to us and came back in the summers when he could even when he was in the NBA."
Howard, who lives in Dallas and is now the head coach at the University of North Texas Dallas, said he was influenced by Blevins. The summer before he went to Wake Forest, Howard won the slam dunk contest at Hanes Hosiery during the Hang the Net.
"I'm a product of what he taught me in how to mentor young men because Art was about love and he didn't see color or any of that," said Howard, a Wake Forest graduate and 12-year NBA veteran. "He's a pillar in the city, and what he did is show kids on that side of Winston how you could succeed in life."
Kent, now a full-time author after retiring from WXII, said there's not a person in Winston-Salem who has a bigger heart than Blevins.
"Everything he did was for the kids, and that's his motivation in life," Kent said. "I'm at a loss for words. I do know that he'll get a lot of prayers from a lot of people because he means so much to so many."
ART BLEVINS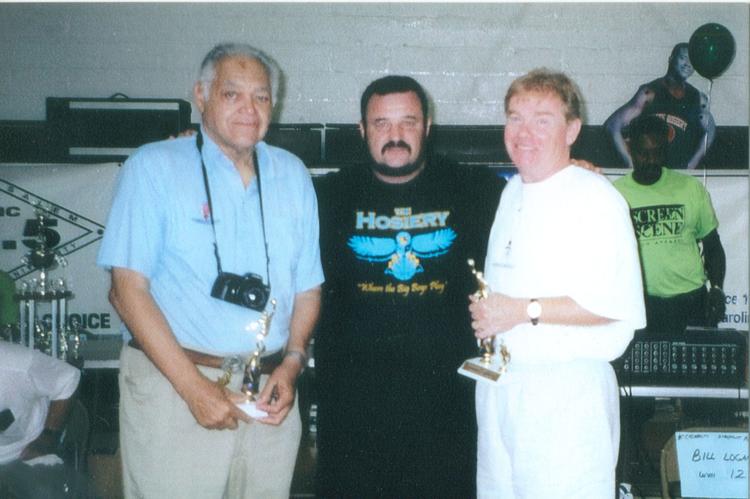 00 ART BLEVINS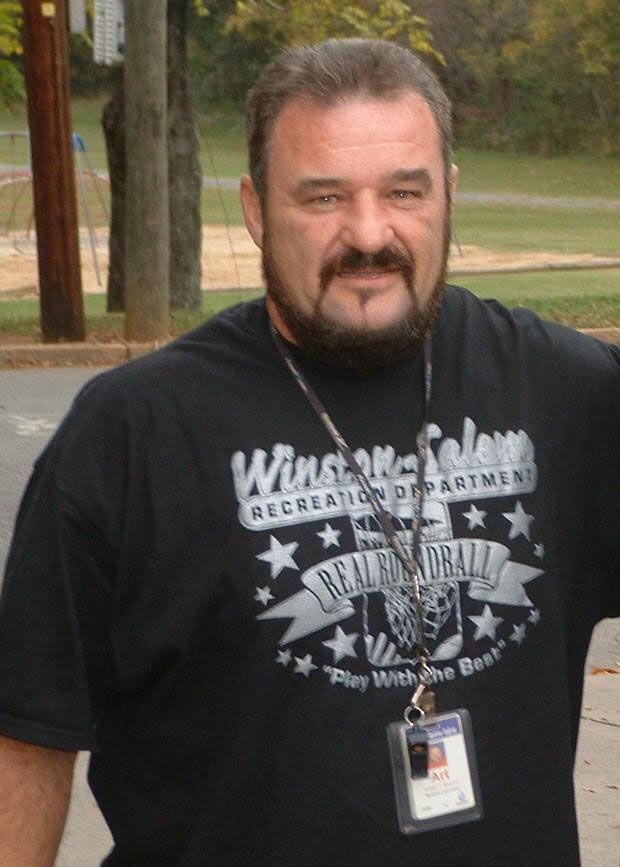 HALL OF FAME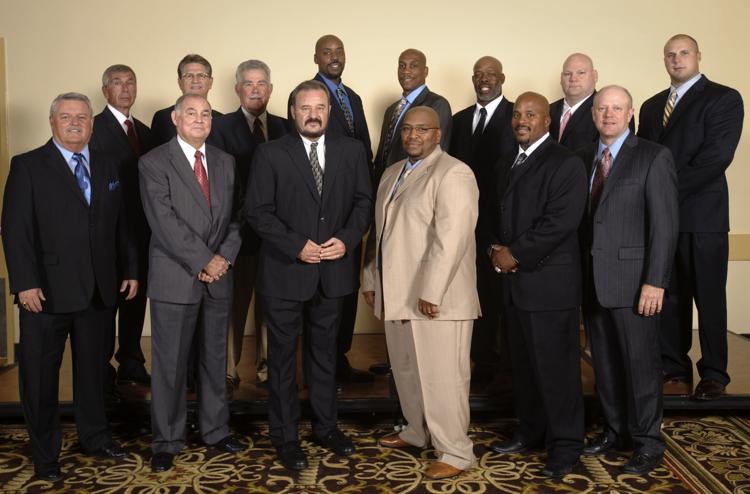 Hang the Net 01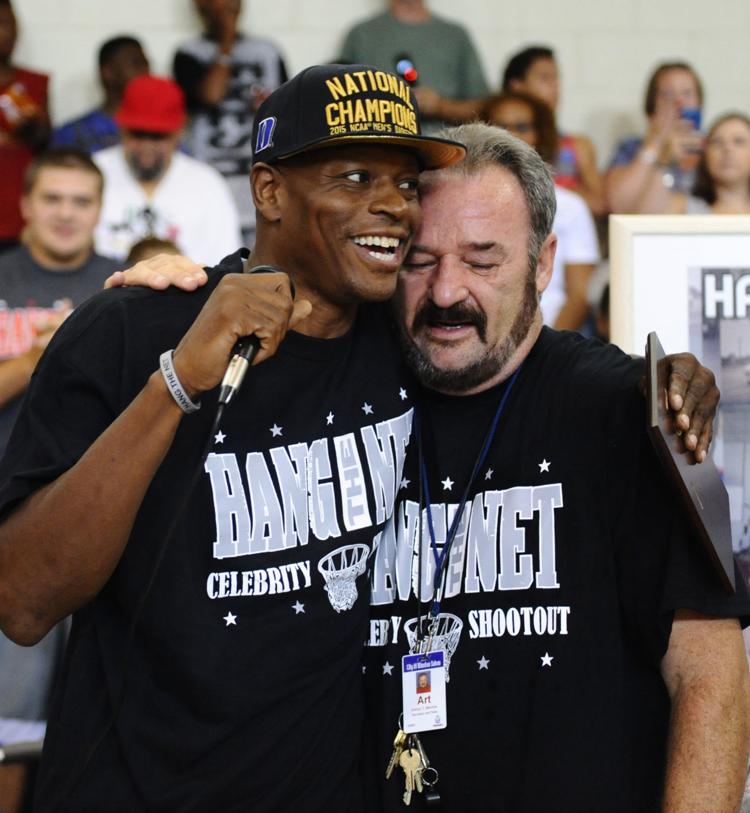 Hang the Net 05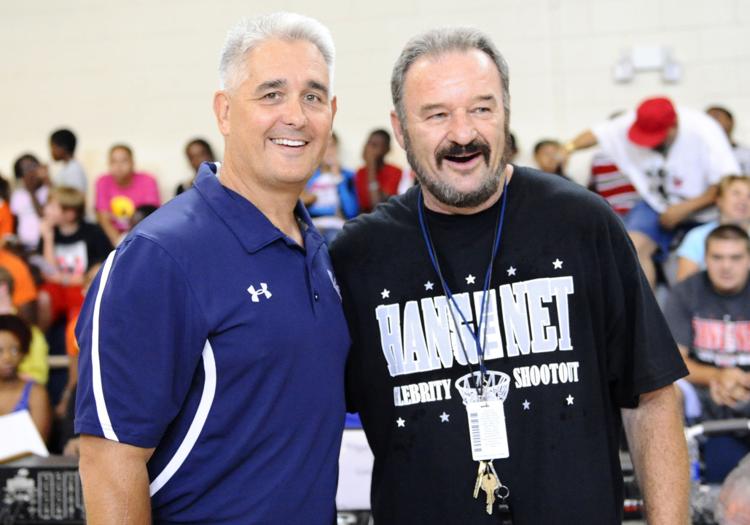 Hang the Net 06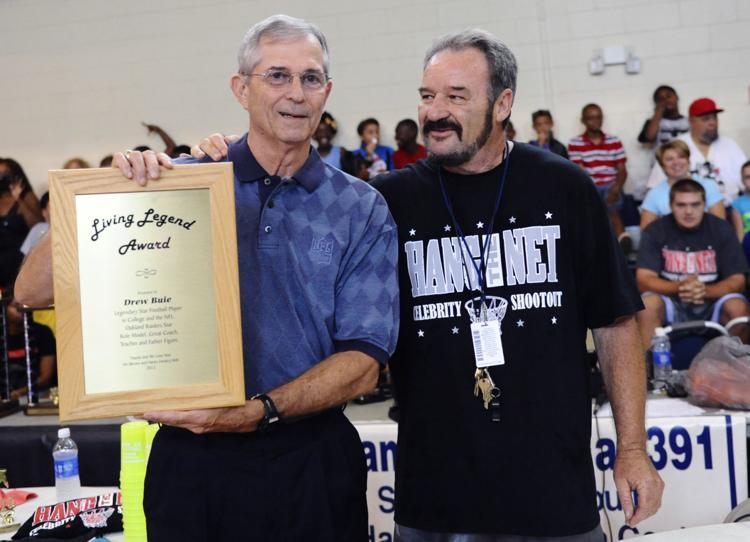 Hang the Net 07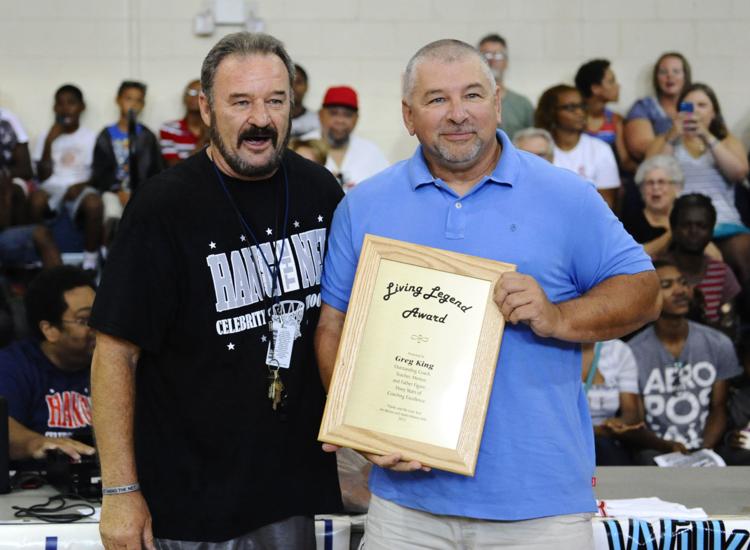 Hang the Net 08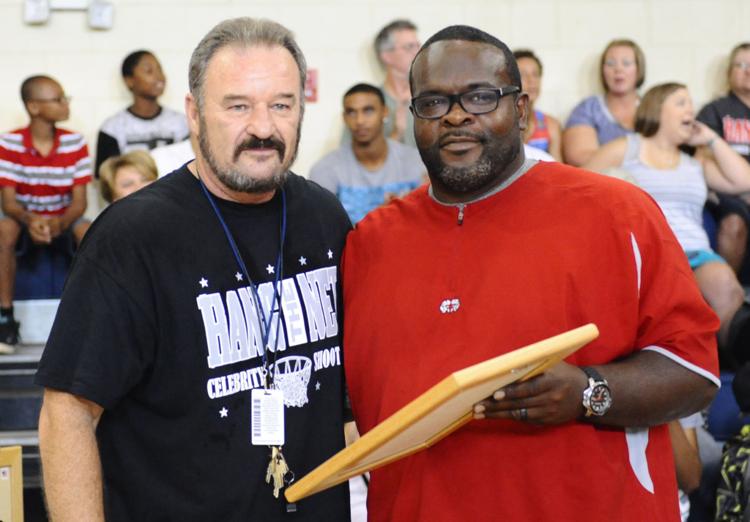 Hang the Net 09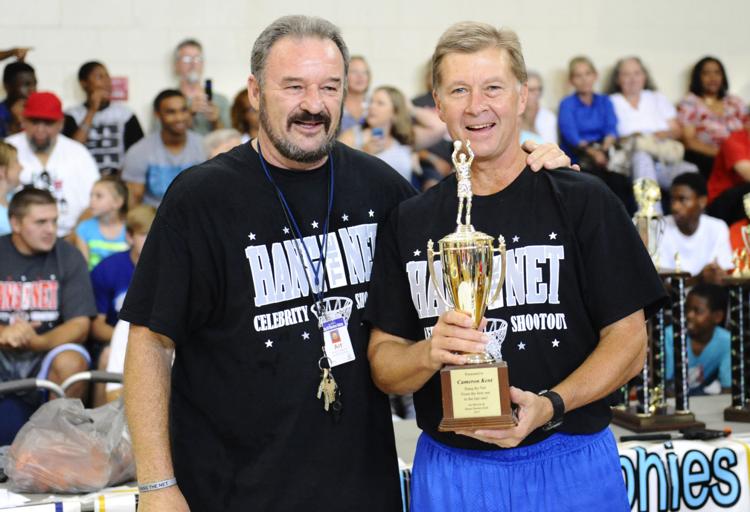 Hang the Net 10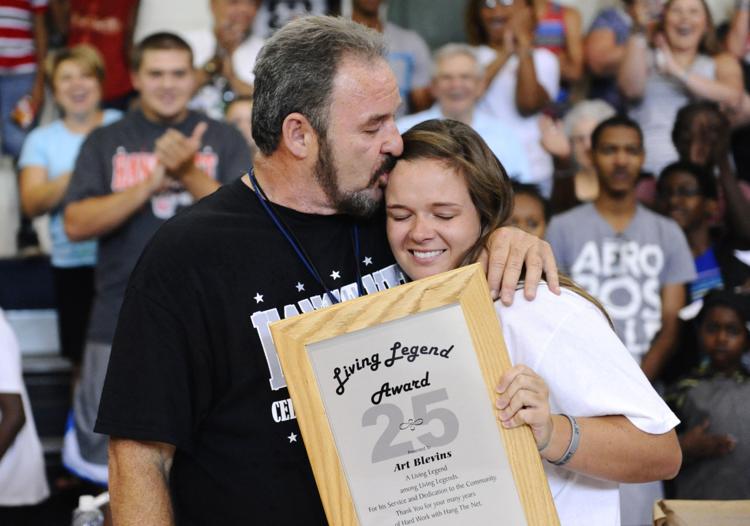 Hang the Net 11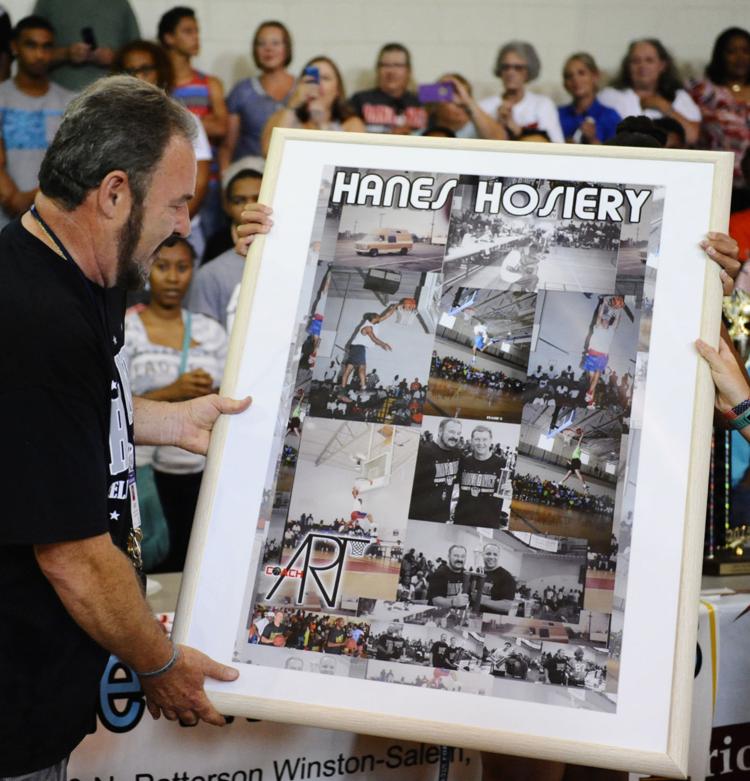 Hang the Net 12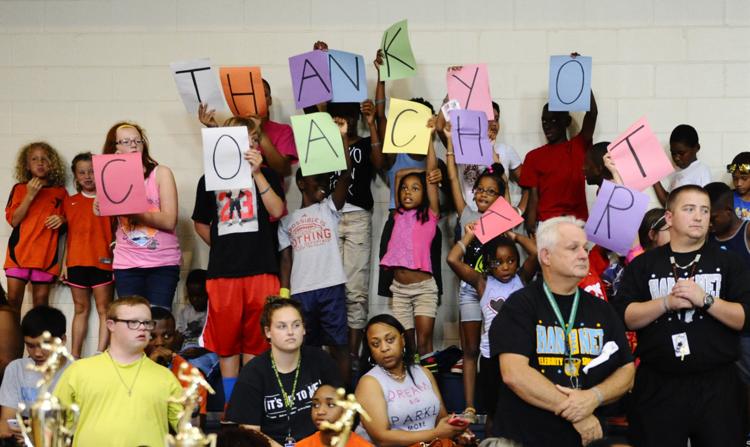 Hang the Net 17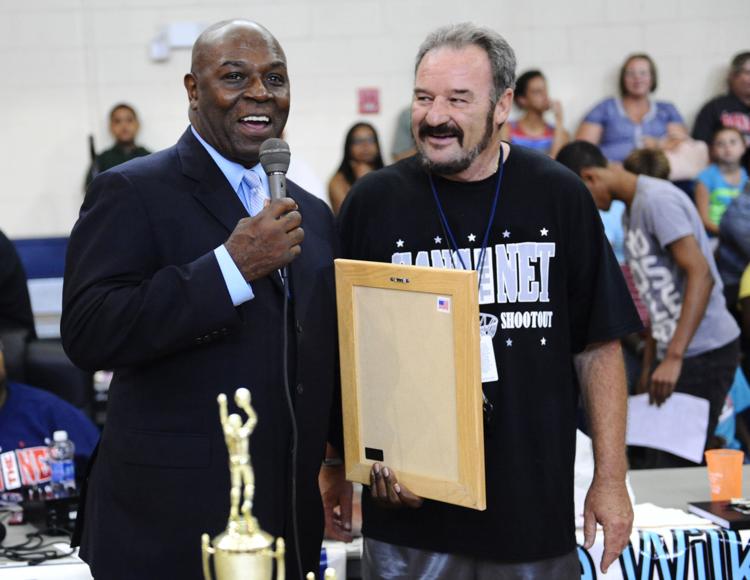 JOSH HOWARD
SPT cit 23 caldwell underwood rot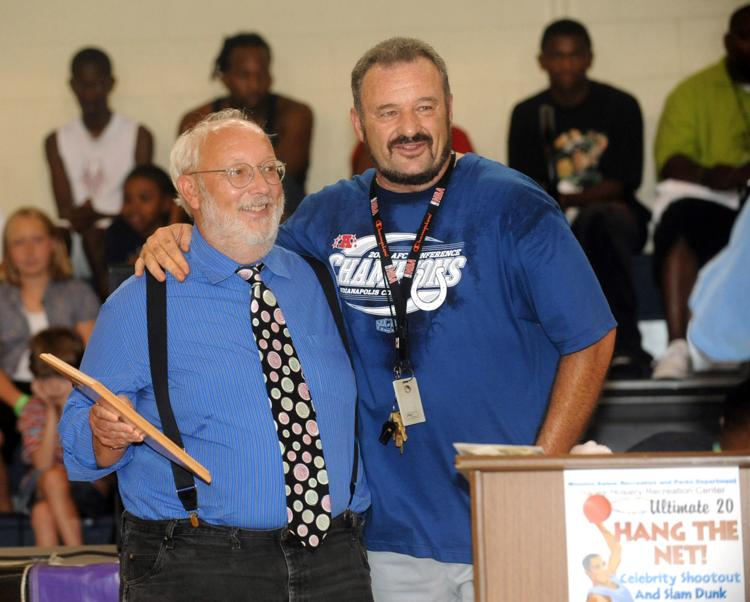 TROPHY MAKERS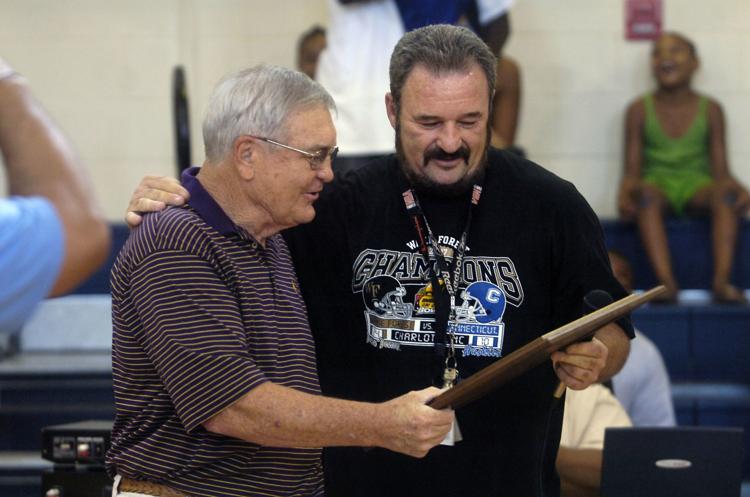 WFULaw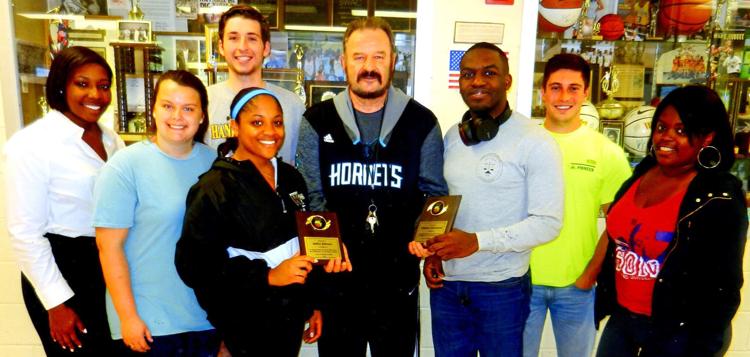 WSJ_0721_HANGTHENET21_CAR1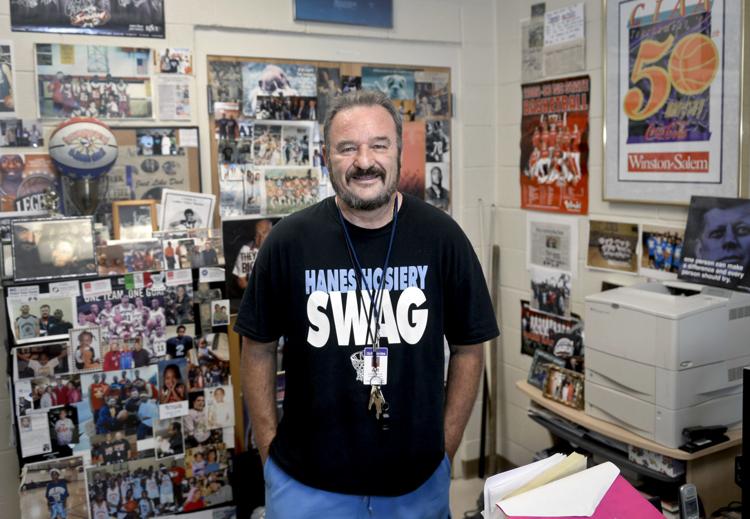 WSJ_0721_HANGTHENET21_CAR2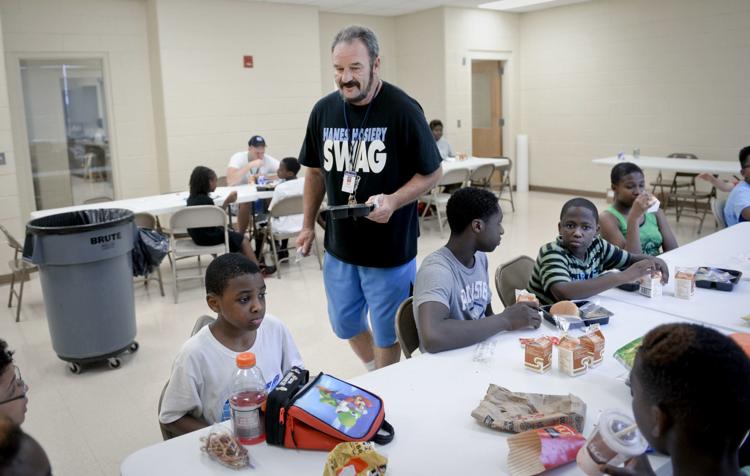 WSJ_0721_HANGTHENET21_CAR3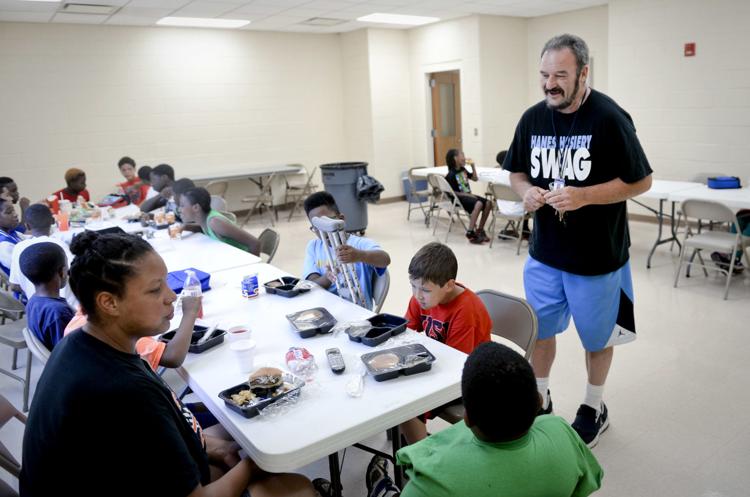 20170529w_nws_artblevins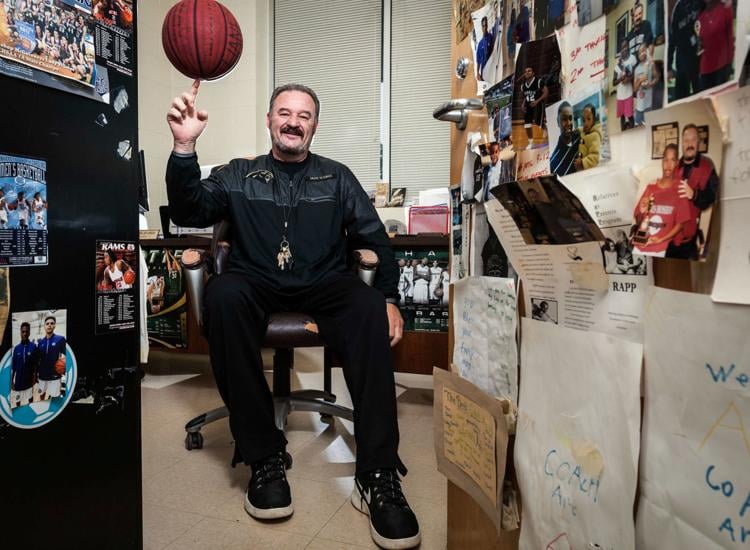 20170529w_nws_artblevins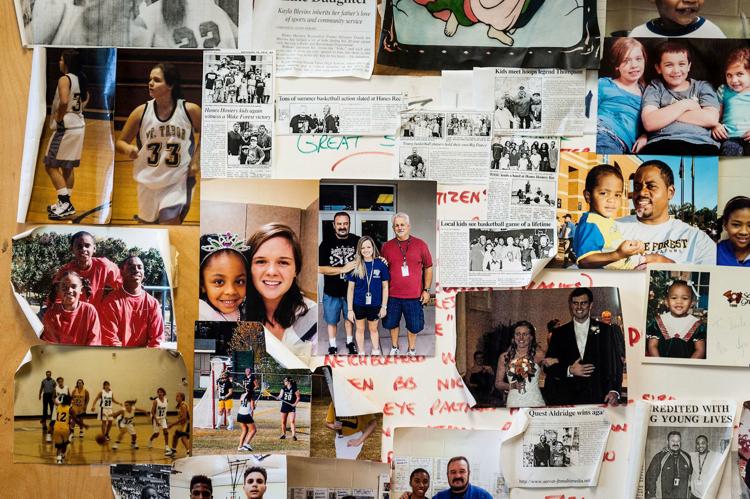 20170529w_nws_artblevins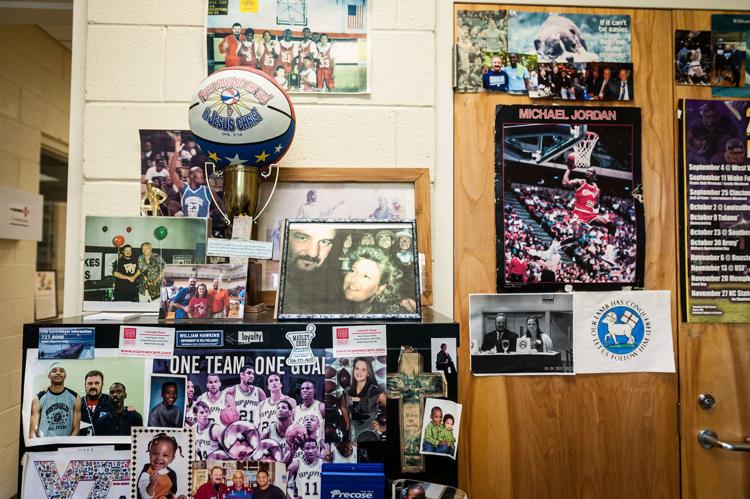 -- HIDE VERTICAL GALLERY ASSET TITLES -- (copy)