GREENSBORO — Unless you've been hiding under a hen house, you probably know that a social media firestorm erupted two weeks ago over, of all things, Popeyes' new chicken filet sandwich.
PHOTOS: chicken sandwich a hit at Greensboro Popeyes.
Have you tried the new Popeyes chicken sandwich?
While Popeyes is known for its fried chicken and seafood, the chain has focused on bone-in chicken. With the new sandwich, topped with pickles and served on a brioche bun, the company stepped into the fried-filet-on-a-bun arena.
Popeyes announced the roll-out on Twitter earlier in the month. Competitors responded with social media smack talk.
Chick-fil-A, which takes credit for inventing the chicken sandwich 50 years ago, posted: 'Bun + Chicken + Pickles = all the (heart emoji) for the original.'
Wendy's took a shot with: 'Ya'll out here talking about which of these fools has the second best chicken sandwich.'
Popeyes responded with: 'Sounds like someone just ate one of our biscuits. Cause y'all looking thirsty.'
And on it went with fans posting their own YouTube commentaries, memes and comments about which fast-casual chain had the best chicken sandwich.
Lines of customers gathered at Popeyes restaurants around the South and stores started selling out of the sandwich, including a store on Gate City Boulevard in Greensboro and at the location in Mocksville.
Thomas Byrd, a general manager at the Gate City Boulevard location, said things had been crazy at his store.
"We ran out of buns on Sunday and had to stop selling the sandwich," he said.
Tammy Shook, the manager of the Popeyes restaurant at 1720 U.S. 601 North in Mocksville, said Wednesday that her restaurant didn't have any chicken sandwiches.
"We are out for today, but we may have some tomorrow," Shook said. "Our warehouse is running out, too. We didn't get our supply of fillets today."
On Monday an employee from a Chick-fil-A just across the street from the Greensboro Popeyes brought chicken sandwiches and cookies to the Popeyes' employees.
"I think it was kind of a joke," Byrd said.
But photographs of the delivery, including one of the Chick-fil-A employee conversing with a Popeyes' employee, went viral on Facebook and sparked several memes.
The Gate City Boulevard store posted signs that chicken sandwiches would be available on Wednesday. About 100 people called on Tuesday inquiring about the sandwich's availability.
"I had to stop answering the phone," Byrd said.
Byrd said he'd gotten about 50 calls Wednesday morning.
Isaiah Williams, a junior at N.C. A&T University, didn't waste any time getting to the store after his Wednesday morning class.
"I really want it, and I can't find it. It's frustrating," said Williams, who had driven around Greensboro for four days trying to get a sandwich.
Williams was left holding an empty bag again when he was told the chicken filets had arrived but the sandwiches wouldn't be ready for about an hour.
"I'll be back. I've got nothing else to do," he said.
Around 12:45 p.m. the store finally started selling hot chicken sandwiches. The expected lines did not materialize, but plenty of people were glad to get a sandwich, including Clarence Woods and his wife, Amy, who drove from Danville, Va.
It was the couple's second trip to Greensboro to try to score a sandwich.
"Ummm ummm," Clarence moaned as he bit into his sandwich. "It was worth the drive."
The Woods love chicken sandwiches and said they usually go to Chick-fil-A in Danville.
"It's way bigger than Chick-fil-A," Clarence said. "The only thing bad about it is that it ain't got no cheese."
Ebony Watkins, who lives in Winston-Salem, was in Greensboro running errands. She said she is a Chick-fil-A fan but decided to try a Popeyes chicken sandwich while in town because Winston-Salem does not have a Popeyes. 
"I know that first day the sandwich hit that the lines would be ridiculous," Watkins said. "I wasn't going to wait in line 30 minutes."
Fortunately Watkins' wait for her sandwich was only about five minutes.
"This is really good. It's a little spicy," Watkins said.
Landon Johnson, a Greensboro native who now lives in Los Angeles, said there are no Popeyes in LA. He was visiting family in Greensboro and wanted to try the sandwich because he had heard so much about it.
"It's really good. I think it is crispier than Chick-fil-A," said Johnson, who said he remains a fan of Chick-fil-A.
After eating a whole sandwich and part of another, Johnson got in line to get sandwiches-to-go for his father and a couple of friends.
By then Williams had returned for his sandwich. After a bite, he compared it to Chick-fil-A.
"I like the batter. It's crispier," said Williams.
A few minutes after Williams left the store, he came back.
"I circled around the building when my friend called and said to bring him one," Williams laughed.
Chicken sandwich a hit at Popeye's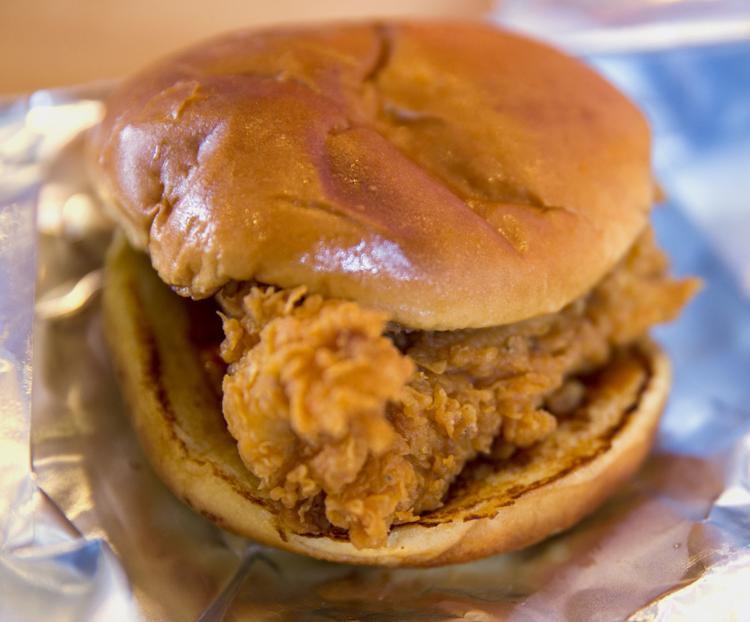 Chicken sandwich a hit at Popeyes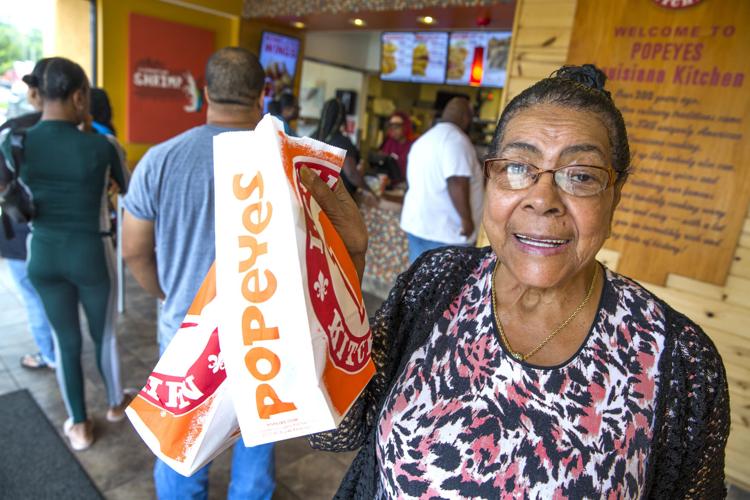 Chicken sandwich a hit at Popeyes
Chicken sandwich a hit at Popeye's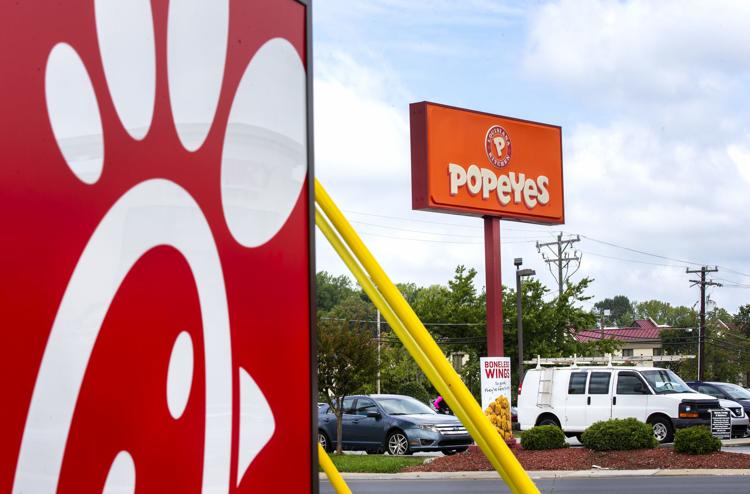 Chicken sandwich a hit at Popeyes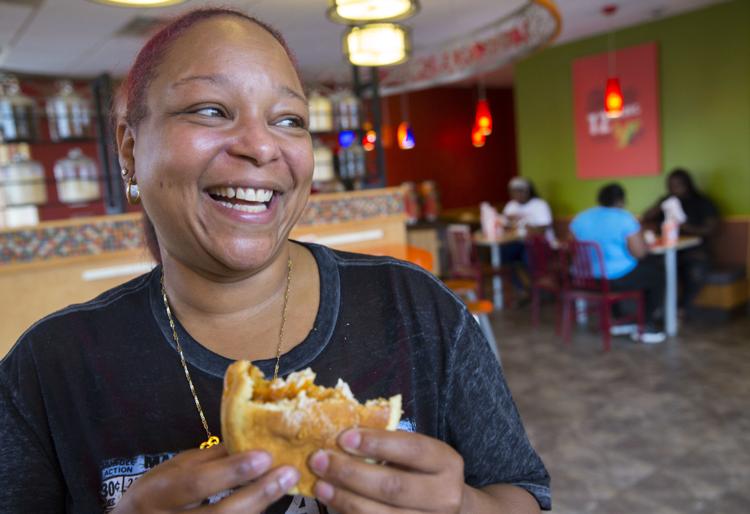 Chicken sandwich a hit at Popeyes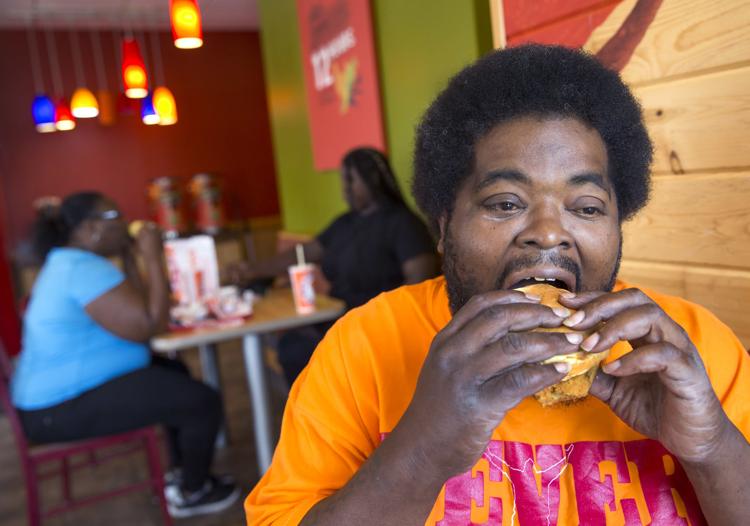 Chicken sandwich a hit at Popeyes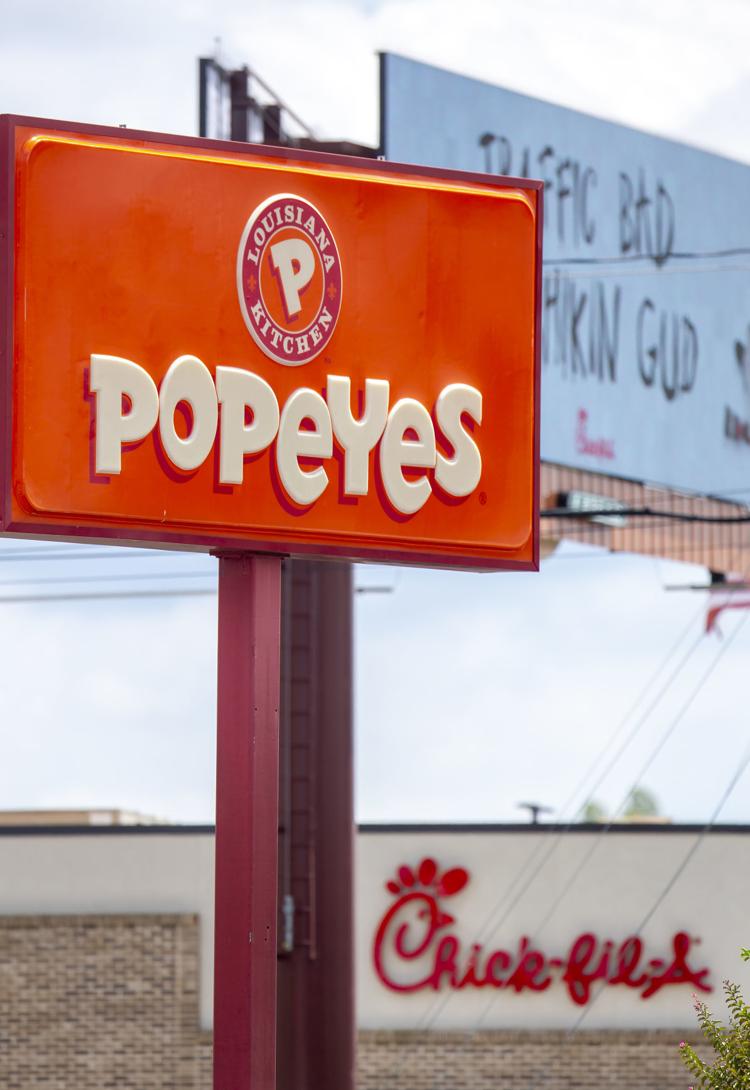 Chicken sandwich a hit at Popeyes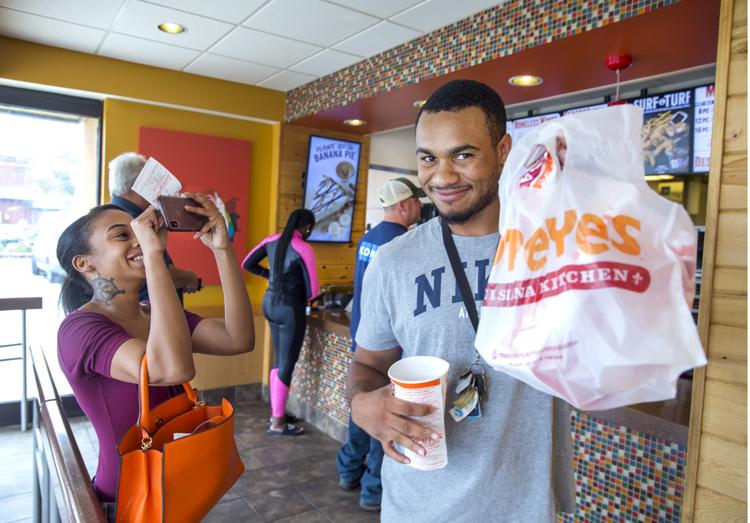 Chicken sandwich a hit at Popeyes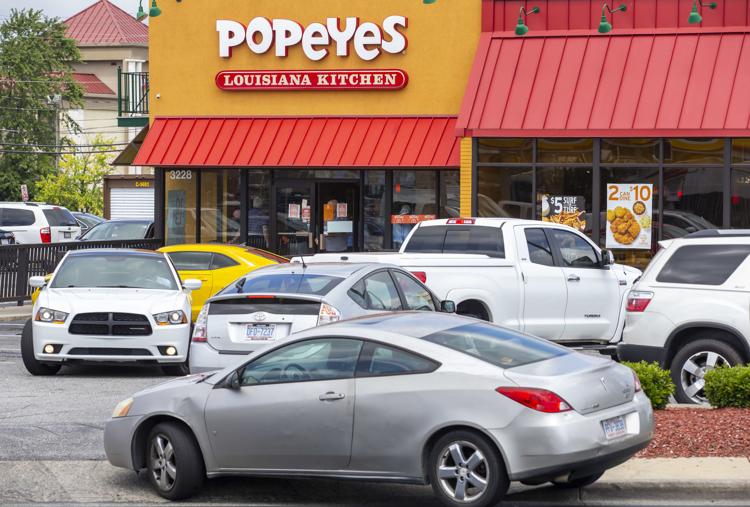 Chicken sandwich a hit at Popeyes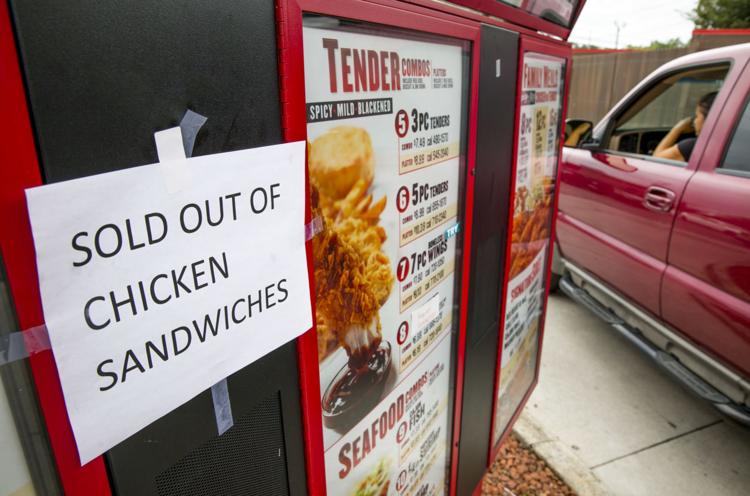 -- HIDE VERTICAL GALLERY ASSET TITLES --