Your guide to leaf season
Many trees in Northwest North Carolina will soon be displaying their autumn splendor of reds, oranges and yellows.
Some have started changing already. Here's some information to help you prepare your game plan for traveling the roads with the prettiest views. Color forecasts can change with the weather, so click here to check App State's fall color report for the latest information and observations.
Graphics and reporting by Cassandra Sherrill
Where and when to leaf look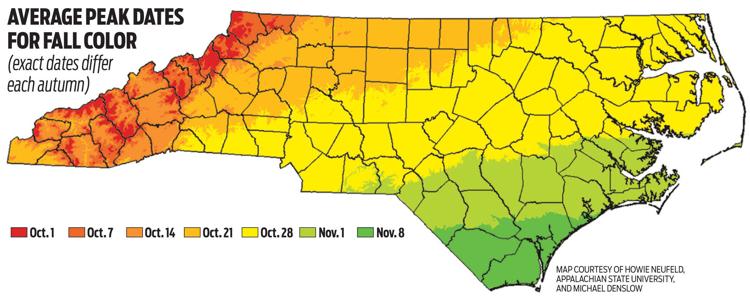 Will it be a flashy fall?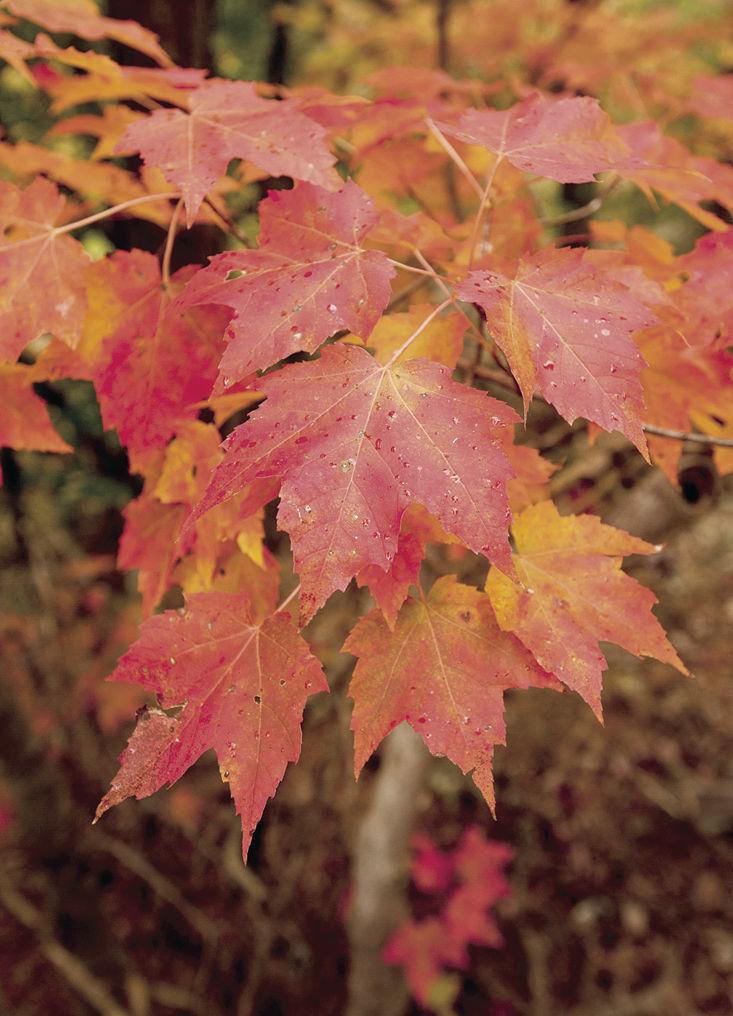 According to leaf expert Howie Neufeld of Appalachian State University, higher-than-usual temperatures are affecting the forecast.
Warmer weather can delay the onset of color and subdue its brightness. It can also cause trees to turn color at different times — some trees turn based on temperature, and others react to shorter days.
When trees turn color at different times, that reduces visual impact.
Ultimately, he said, if the area gets cooler temperatures and not a lot of rainy days, it can still be a good color season, although peak color may be a few days later than usual.
Biologist Beverly Collins of Western Carolina University also said it's likely that peak color will be delayed in parts of the state.
With some cooler weather finally arriving last week, Mother Nature's "color switch" flipped on, Neufeld said.
He estimated that about 5 to 10 percent of the landscape from Boone to Grandfather Mountain was showing color on Saturday.
To really get the show going, though, areas need temperatures in the low 50s to high 40s.
Florence effects?
The N.C. mountains experienced only minor effects from Hurricane Florence. "We lost a small percentage of leaves," Neufeld said, "but because the trees were still mostly green, they were held more tightly than if the hurricane had come two weeks later."
Leaves that turn red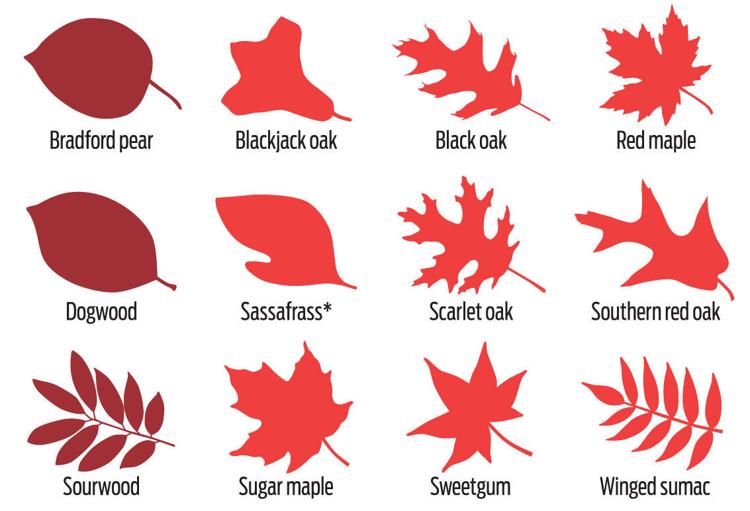 Leaves that turn orange and yellow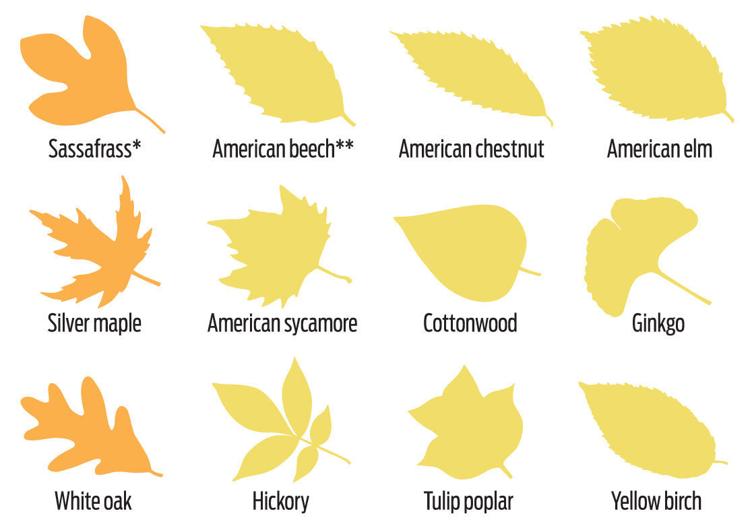 What makes leaves turn colors?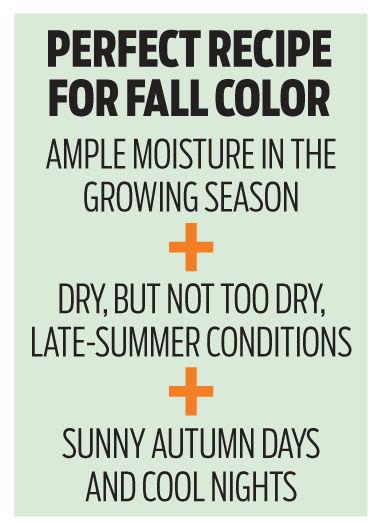 Sunlight and warm air cause trees to make chlorophyll, a green pigment essential to photosynthesis, which creates the sugars that the trees live on. As days shorten, photosynthesis slows and chlorophyll levels drop. Cooler weather prompts trees to seal off leaves with scar tissue. As leaves die, previously masked pigments come to the forefront.
Orange and yellow pigments called carotenoids are present in all leaves and are consistently seen in fall. Some trees also produce red pigments called anthocyanins — but only under the right conditions. This is why some autumns have more red leaves than others.
Color tends to peak a few days after an area's first reported frost. But if the frost is too severe, it can cause leaves to brown and fall off early.
_____ 
*Sassafras has at least two leaf shapes and can display the full range of autumn color. **American beech leaves initially turn yellow and then pale to light orange.
Sources: Howie Neufeld, Appalachian State University; Dick Thomas, Piedmont Environmental Center; Beverly Collins, Western Carolina University; HowStuffWorks.com; University of Tennessee Institute of Agriculture
For the adventurer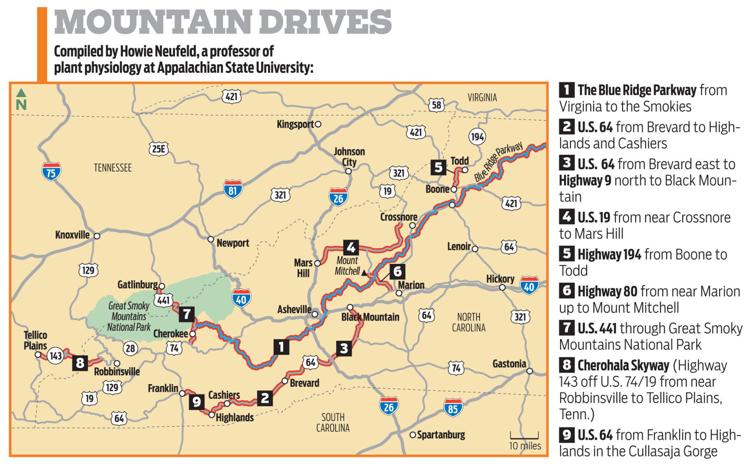 For close-to-home travelers