From a Boone-based brewery to a Myrtle Beach winery, Winston-Salem residents were able to crisscross North Carolina's alcohol scene Saturday without even leaving Fourth Street.
Along the quarter-mile stretch of street, the 15 wineries and 6 breweries from across North Carolina served samples to attendees at the annual Spirits of Summer festival.
"The ability to visit and see so many of wineries and breweries at one time, that's what makes it special," said Jason Thiel, president of the Downtown Winston-Salem Partnership. "The festival brings a lot of people to downtown and it's a good time."
The festival began in 2006 as the Salute! N.C. Wine Celebration, a wine-tasting festival hosted by the Downtown Winston-Salem Partnership.
Last year, organizers added beer and live music to the event, rebranding it as the Spirits of Summer festival.
"The atmosphere is wonderful. We've worked out our strategy, starting with the beers and working our way to the wines to avoid the crowds," said Winston-Salem resident Kofi Goolsby, who has attended the festival the past three years. "The last two years have had 90-degree days, so today is just perfect."
In its 14th year, the afternoon festival — on Fourth Street between Marshall and Spring streets — attracted an estimated 5,000 people who perused the different booths amid the temperate 80-degree temperature with wine glasses in hand.
The festival included food trucks, wine and beer tastings and alcoholic beverages for purchase, including the ever-popular wine slushies.
"The crowds make it a lot of fun. We get to meet people from here to Tennessee," said Scott Young, event coordinator for Weathervane Winery, which has participated in the festival every year. "It's been busy, but fun."
Throughout the six-hour event, cooking demonstrations were held at one of the festival tents, attracting the attention of many of the thousands of festival-goers.
During the demonstrations, local chefs also suggested wine and beer pairings to complement the different dishes on hand, like steak, gnocchi with shrimp, pickled melon and strawberry pie.
The festival ended with an evening after-party with live music from '80s tribute band The Breakfast Club.
First-time festival-goer Sydney Farabow said she liked the festival atmosphere and the chance to sample eight different wines in one place.
"I like being outside, being with my mama," she said. "This is a cool way for the community to come together."
The Spirits of Summer Festival
The Spirits of Summer Festival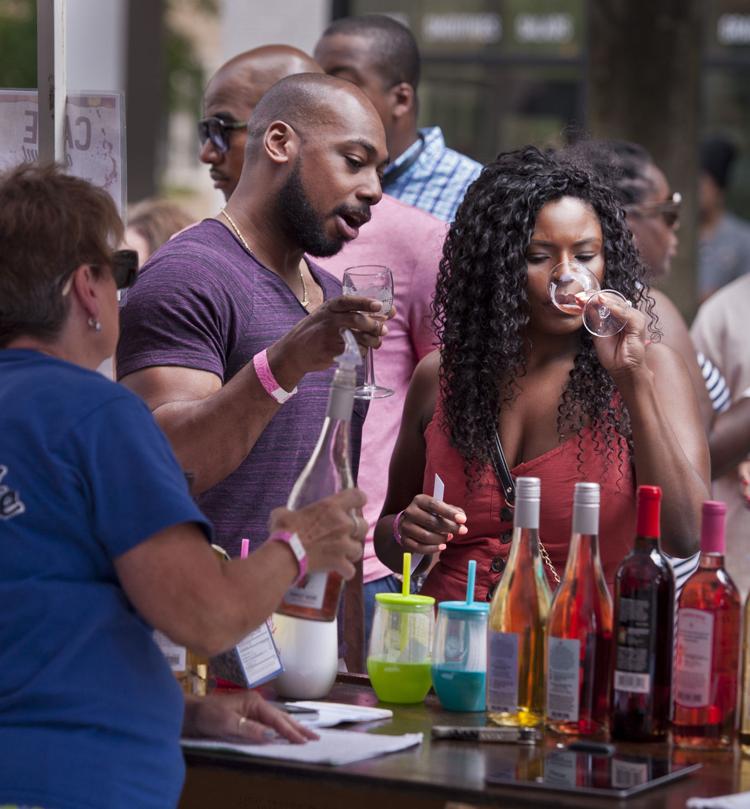 The Spirits of Summer Festival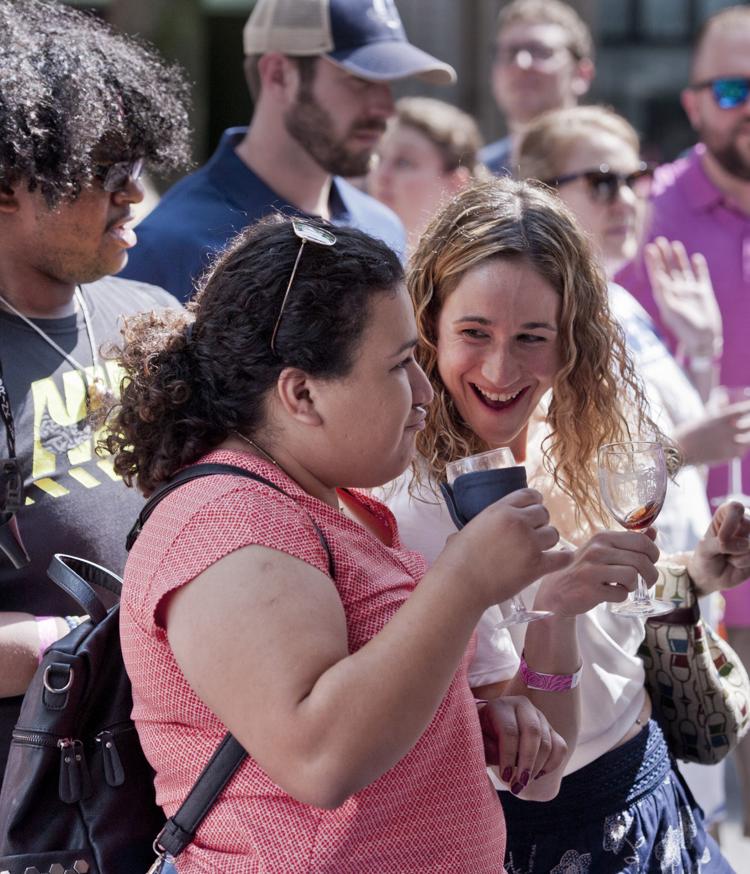 The Spirits of Summer Festival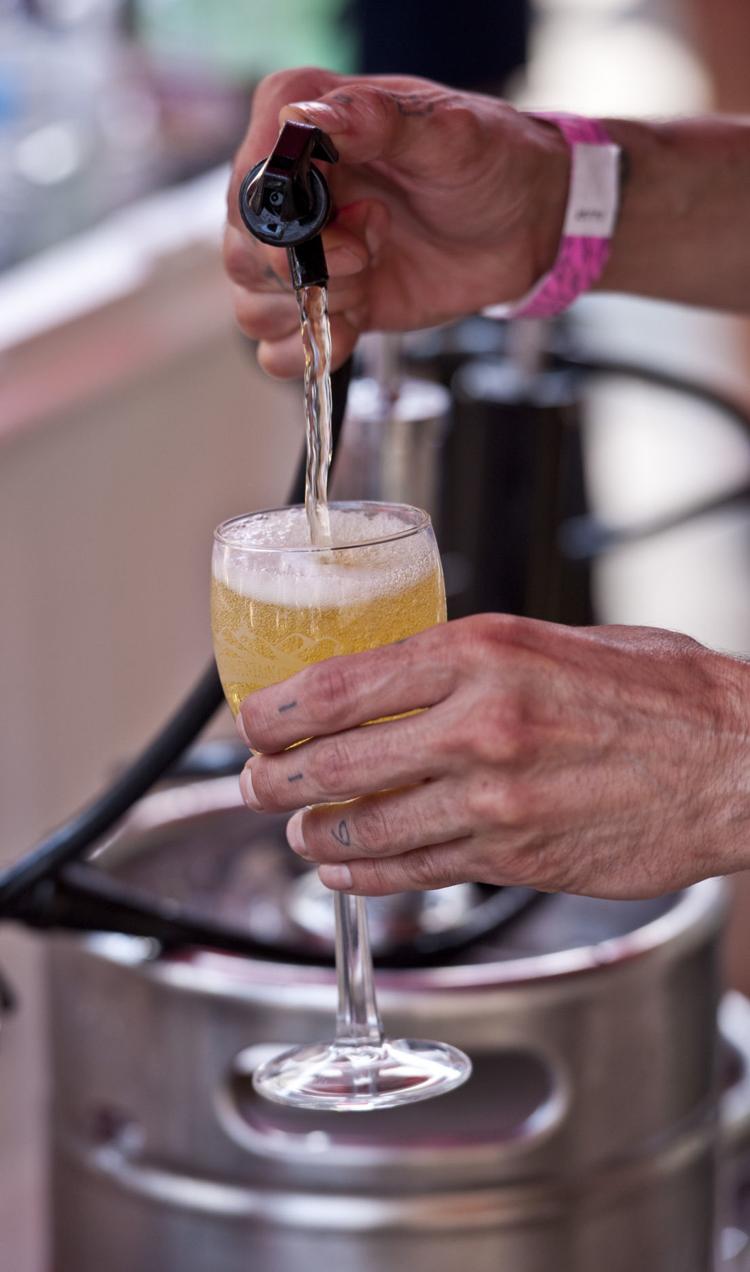 The Spirits of Summer Festival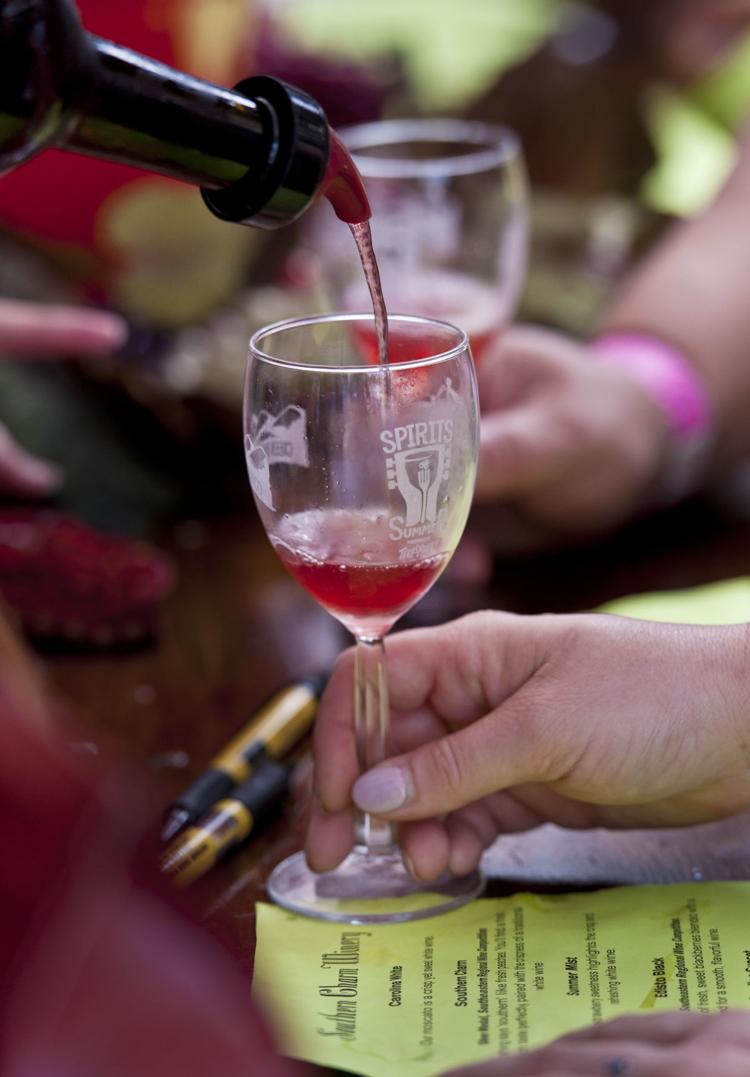 The Spirits of Summer Festival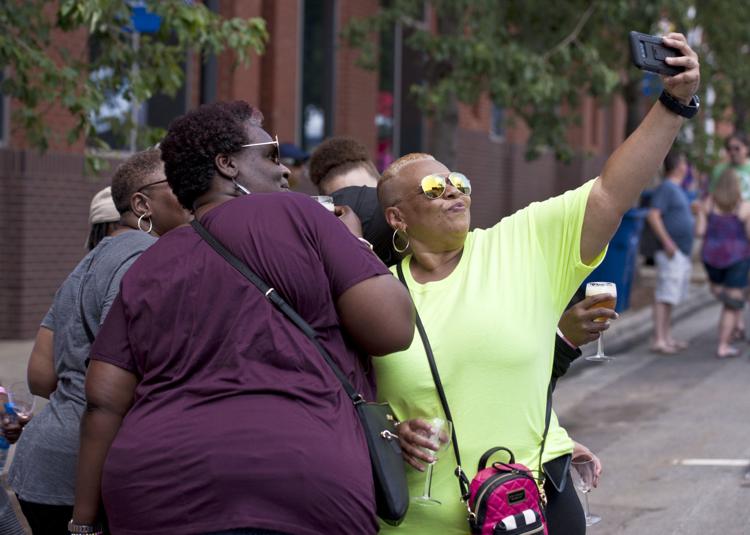 The Spirits of Summer Festival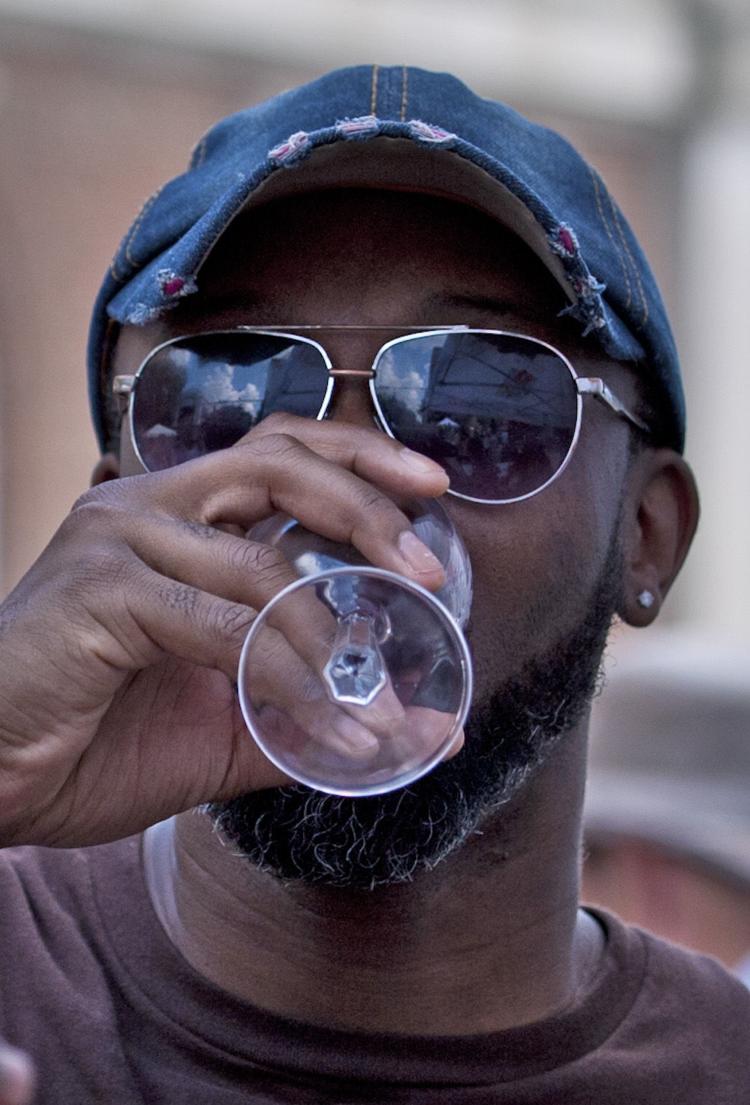 The Spirits of Summer Festival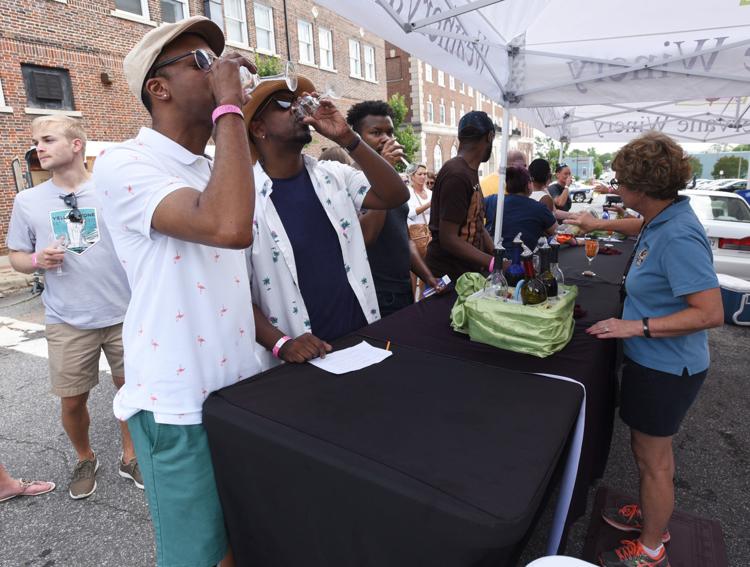 The Spirits of Summer Festival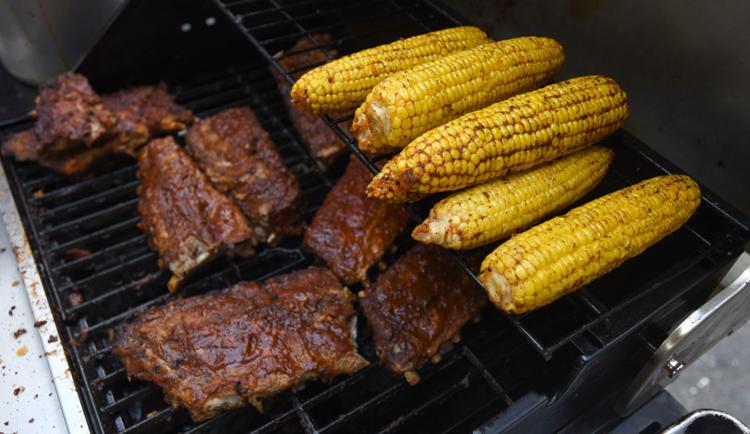 The Spirits of Summer Festival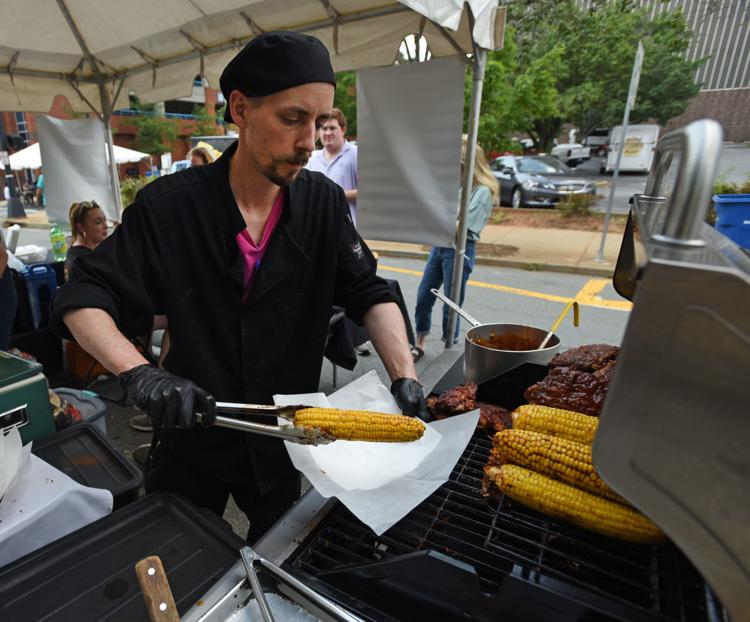 The Spirits of Summer Festival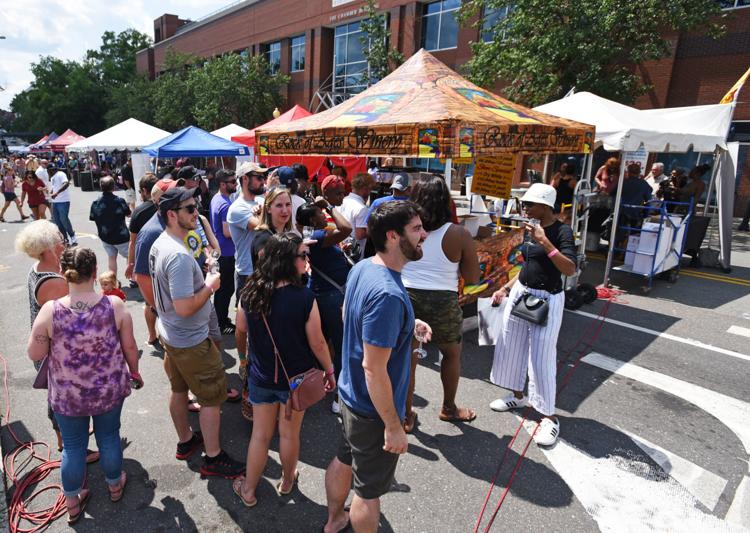 The Spirits of Summer Festival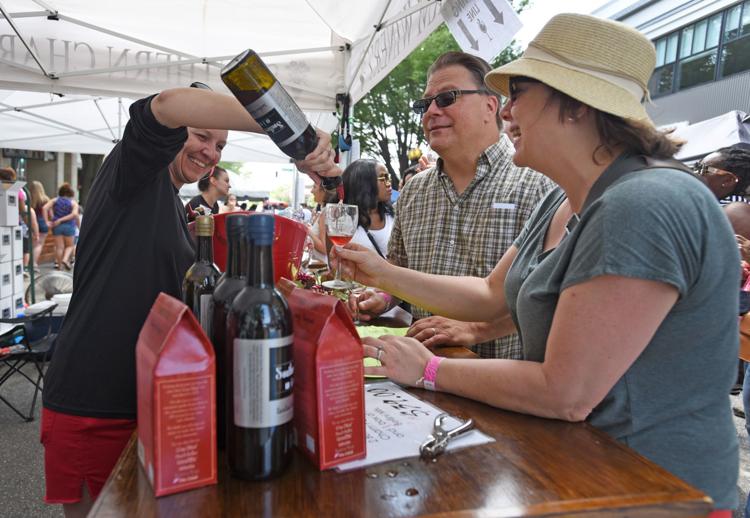 The Spirits of Summer Festival