The Rev. Carlton Eversley, a local civil-rights and education activist known as an unwavering voice for justice in Winston-Salem, died Monday morning at age 62.
Russell Funeral Home confirmed Eversley's death to the Winston-Salem Journal. The cause of death was not immediately known, and funeral arrangements hadn't been announced Monday.
Eversley had been pastor of Dellabrook Presbyterian Church for 35 years and was an active leader in the Ministers Conference of Winston-Salem and Vicinity and the Winston-Salem NAACP.
A native of Brooklyn, N.Y., Eversley moved to Winston-Salem with his wife, Luellen Curry, a former attorney for Legal Aid and a law professor at Wake Forest University. He took over as Dellabrook pastor in January 1984.
Almost immediately, Eversley involved himself in local activism. He particularly worked as a strong advocate for the education of black children in the Winston-Salem/Forsyth County school system. He criticized school officials for their neighborhood school-choice plan, which he and others say re-segregated the school system. He served for several years as the leader of the education caucus of the local chapter of the NAACP.
Eversley also led efforts to free two black men who many in the black community believed were wrongfully convicted — Darryl Hunt and Kalvin Michael Smith. Hunt was exonerated in 2004 after spending nearly 20 years in prison for the murder of Deborah Sykes, a copy editor at The Sentinel, an afternoon newspaper that closed in 1985. Hunt committed suicide in 2016.
Smith was convicted of assaulting Jill Marker at the now-closed Silk Plant Forest store off Silas Creek Parkway. He has maintained his innocence, and a 2004 Winston-Salem Journal series raised questions about the police investigation and prosecution. In 2016, he was released from prison after a Forsyth County judge granted a motion alleging his trial attorneys failed to present certain evidence that might have resulted in a lighter sentence.
In an interview with the Winston-Salem Journal in 1986, Eversley said the trajectory of his life was shaped both by the neighborhood he grew up in in Brooklyn and his religious upbringing. He joined his mother's church, Concord Baptist Church, in the Bedford-Stuyvesant neighborhood of Brooklyn. The pastor was the Rev. Gardner C. Taylor, known as the dean of black preachers and a major voice in the civil-rights movement.
Eversley said Taylor influenced him and he felt the call to preach in 1971, when he spoke for "Youth Day" for his brothers' Methodist Youth Fellowship group.
"After I did it, I felt like, 'Well, maybe this is what I'm supposed to be doing," he said in 1986.
Being black and being Christian, the 1986 Journal article said, became "the foundational forces in his life."
Eversley went on to get his undergraduate degree in black urban religion at Oberlin College in Oberlin, Ohio, and then received his master's in divinity at Garrett Evangelical Theological Seminary in Evanston, Ill.
In Winston-Salem, Eversley became active in the Black Leadership Roundtable and the local chapter of the National Black Independent Political Party, where he met Larry Little, who served on the Winston-Salem City Council and helped found the local chapter of the Black Panther Party. Little was one of the first people to begin advocating for Hunt.
Fleming El-Amin, a Forsyth County commissioner, said that Eversley will be remembered for his advocacy for the education of poor and black children in the Winston-Salem/Forsyth County Schools and his support of Darryl Hunt's innocence.
"He (Eversley) really pushed (then-school Superintendent) Don Martin and held him responsible for re-segregating the school system instead of pushing for desegregation," El-Amin said.
"Eversley felt the neighborhood school-choice plan was a smartly designed method to re-segregate the school system.
The plan, which took effect in 1995, ended most cross-county busing and gave parents a choice of neighborhood schools for their children to attend.
Eversley and other critics said the plan created many predominately one-race schools in the district.
"It was devastating news to hear (of Eversley's death)," El-Amin said. "He was a dedicated servant to the average person in Forsyth County."
Martin, who is now the vice-chairman of the Forsyth County Board of Commissioners, said he and Eversley disagreed over several issues, including the school-choice plan.
"We agreed that poor kids needed extra help," Martin said.
Martin said Monday that he stands behind the school-choice plan, despite Eversley's and other critics' assertion that it re-segregated the district.
"He was a strong advocate," Martin said of Eversley. "In our relationship, we had strong disagreements, but we respected each other."
State Rep. Donny Lambeth, R-Forsyth, and a former member of the Winston-Salem/Forsyth County Board of Education, said Eversley will be missed.
"I had much appreciation and admiration for his compassion and care for children who could not advocate for themselves," Lambeth said in an email. "He and I agreed on many more things than we disagreed.
"I often told him I appreciated his passion for K-12 education and always wanting it to be better and focused on doing the right things to help children," Lambeth said. "I had a number of private conversations with him about education, and we agreed on many more issues than we disagreed.
"He was a man of God who only was fighting for what he believed, and how could you disagree with that passion?" Lambeth said.
Former State Rep. Larry Womble, D-Forsyth, said that Eversley had a very deep effect on people in Winston-Salem.
"He encouraged people, especially young people, to get out and vote," said Womble, a former member of the Winston-Salem Board of Alderman (now known as the Winston-Salem City Council).
"What I liked about him was his passion, dedication, interest and positions on various issues that affected black people in particular and humanity in general," Womble said.
Eversley will not be forgotten, said Larry Johnson, the chairman of the Forsyth County Democratic Party.
"The Forsyth County Democratic Party's thoughts, prayers and condolences are with the Eversley family," Johnson said. "This local giant and key figure in the Winston-Salem community was both an activist and advocate for civil and human rights, equality and protest. Mr. Eversley will be missed."
Mark Rabil, Hunt's attorney and the director of the Innocence and Justice Clinic at Wake Forest University's law school, said Eversley and the Rev. John Mendez, pastor of Emmanuel Baptist Church, were the founding members of the Darryl Hunt Defense Committee. The committee started as a way to raise money for expenses related to Hunt's defense, including hiring experts.
But the committee eventually became central to the fight to win Hunt's freedom, Rabil said.
Rabil said Eversley once said, "We must be ever vigilant." Eversley was always that, he said.
And even more important, Eversley, along with Mendez, Little and others, became father figures to Hunt, who never knew his real father, Rabil said.
When Rabil learned about Eversley's death Monday, the first person he wanted to call was Hunt.
"(Eversley) was so close to Darryl," he said. That's why Eversley's death hits so hard. "It's sort of like losing a family member in that regard."
State Sen. Paul Lowe, D-Forsyth, said he and Eversley worked together to establish a Winston-Salem police citizens-review committee and participated in the Ministers' Conference.
Eversley loved his wife, his children and the community, Lowe said.
"He was committed to the community and committed to the cause," Lowe said.
Mayor Allen Joines said Monday that Winston-Salem has lost a true treasure and a voice for justice.
"Clearly, Winston-Salem is a better place because of his work," he said.
Eversley was a strong critic of the Forsyth County District Attorney's Office. Jim O'Neill, the current elected district attorney, said despite their differences, he respected Eversley.
"Rev. Eversley was a tireless advocate for those without a voice and his commitment to those in need never wavered," he said in a statement. "We both shared a passion for justice, and although we were on different sides of many issues, I respected the absolute and total dedication he demonstrated as our own 'local drum major for justice.'"
Stephen Boyd, a professor of religion at Wake Forest University who also advocated in the Hunt and Smith cases, said Eversley helped get him and other white clergy involved in Hunt's case. He said Eversley was one of the most well-read, thoughtful, graceful and compassionate pastors and people he had ever met.
"It's like this giant oak tree has fallen and it can never be replaced in this community. This is a huge loss," he said.
CARLTON EVERSLEY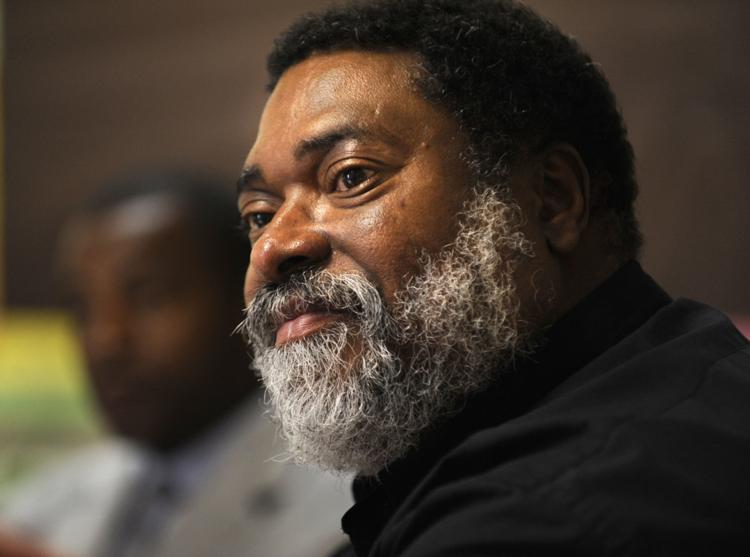 CARLTON EVERSLEY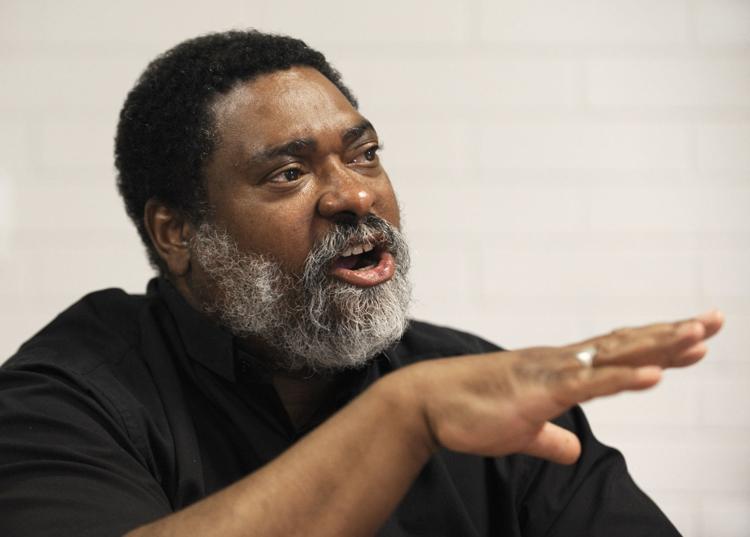 NAACP PROTEST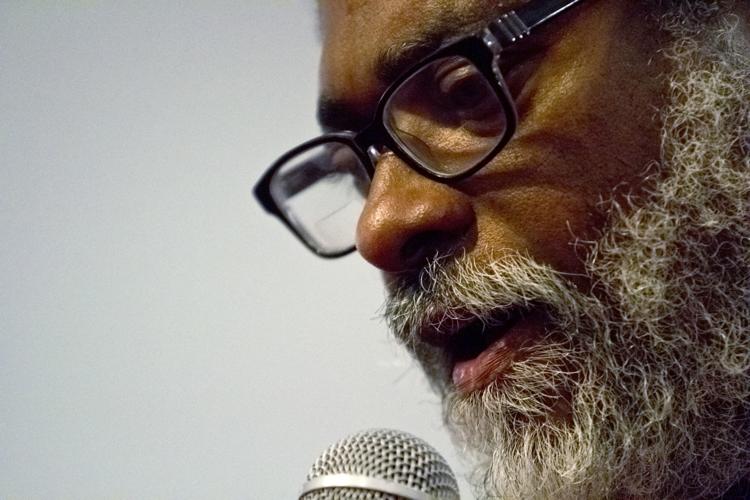 CARLTON EVERSLEY
Ministers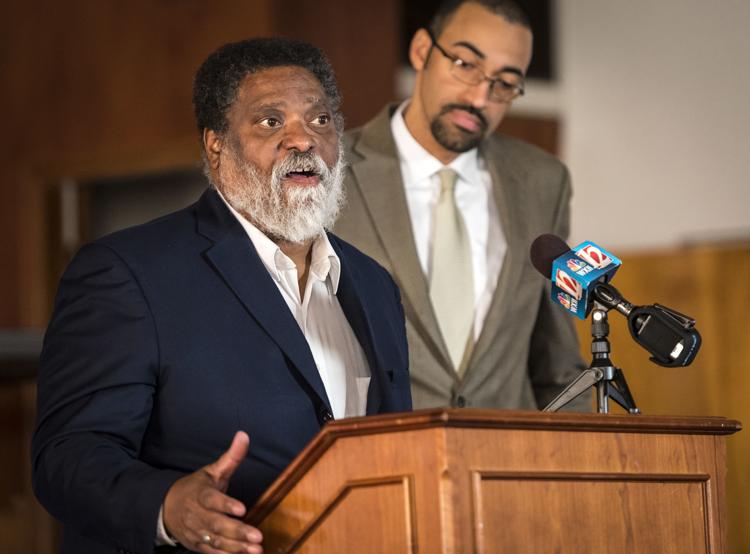 Ministers Conference Hanes student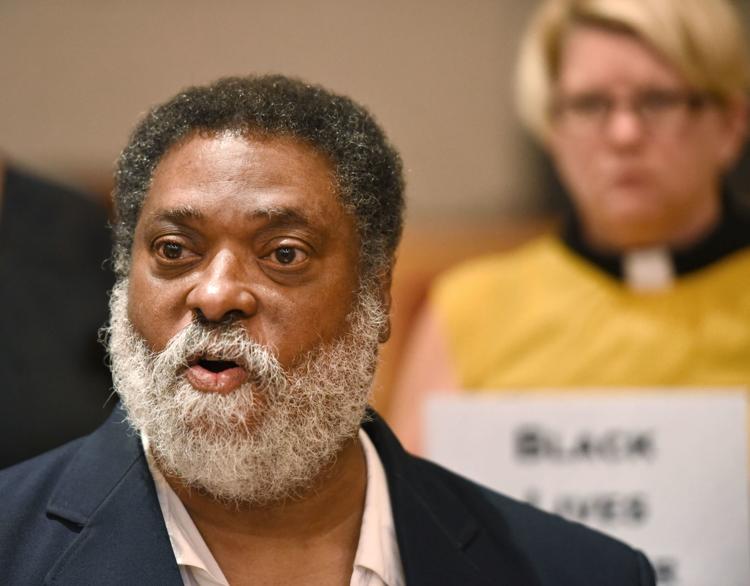 HUNT SETTLEMENT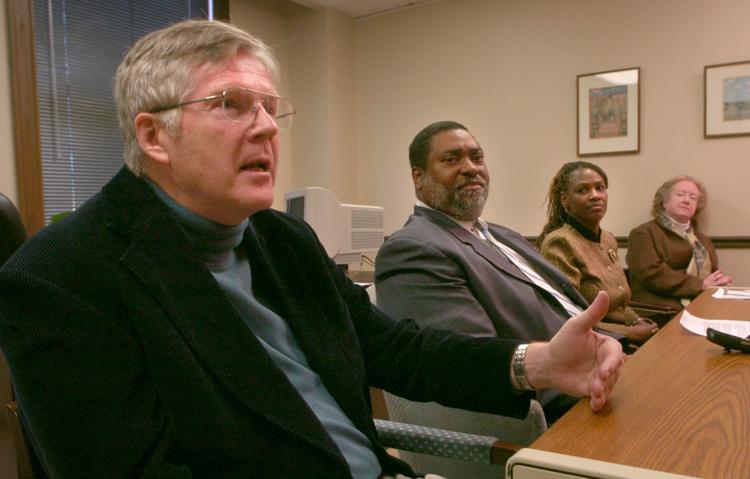 Carlton Eversley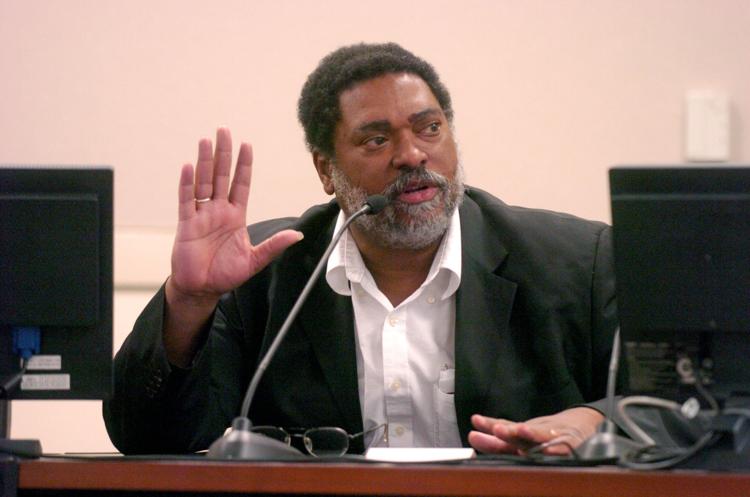 Trump protest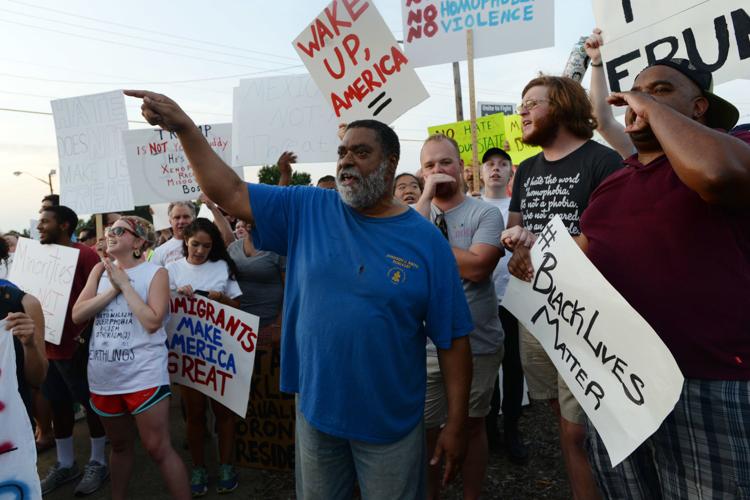 CARLTON EVERSLEY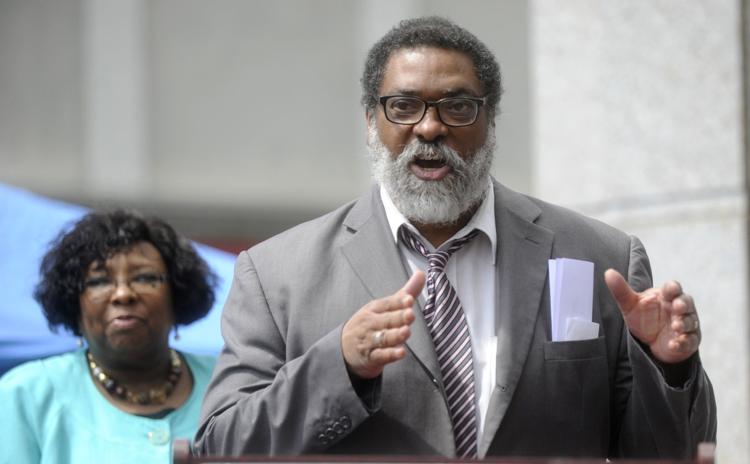 CARLTON EVERSLEY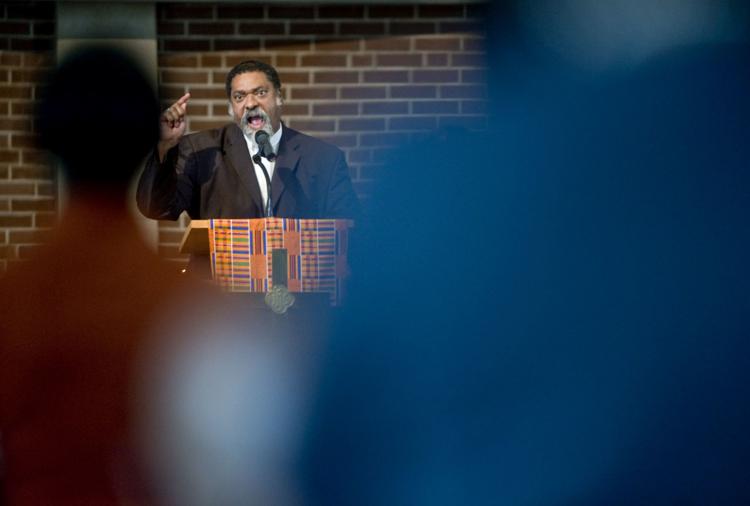 Ministers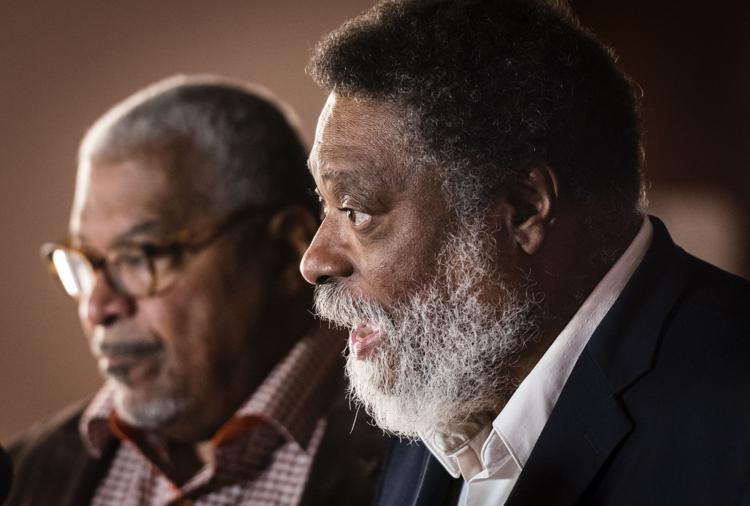 CARLTON EVERSLEY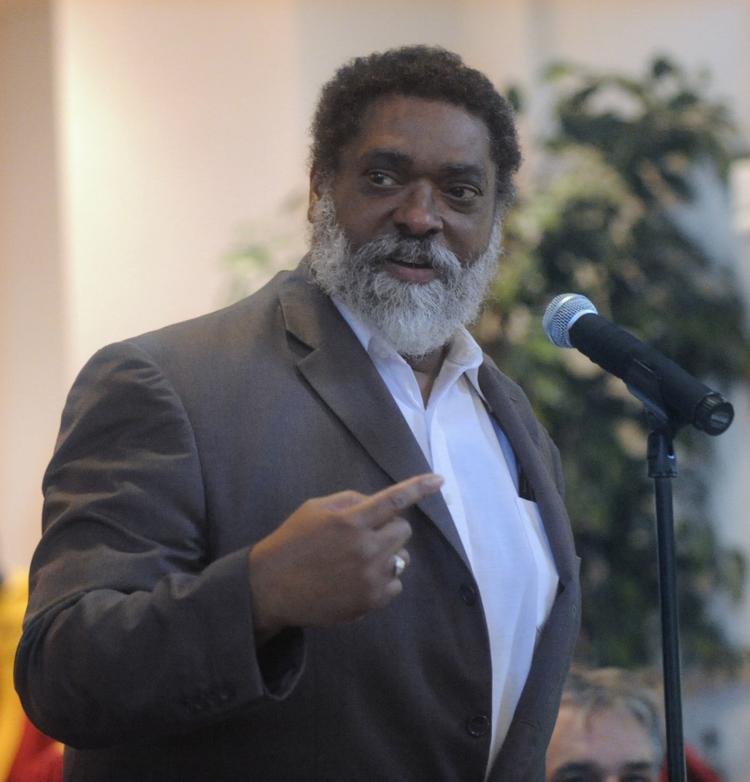 Ministers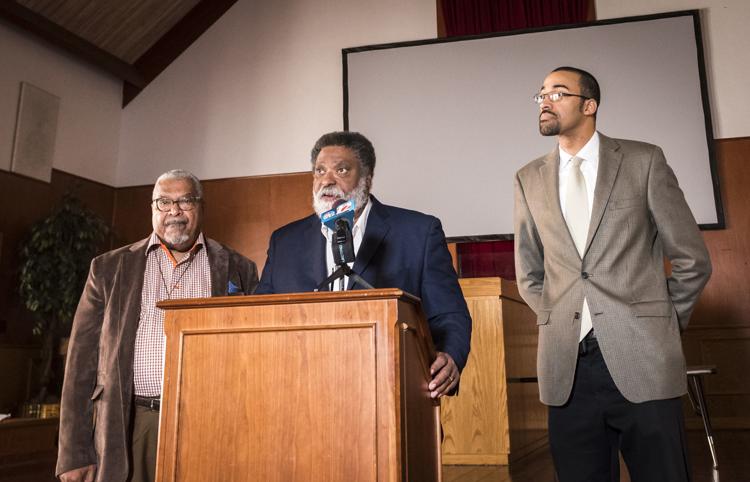 Ministers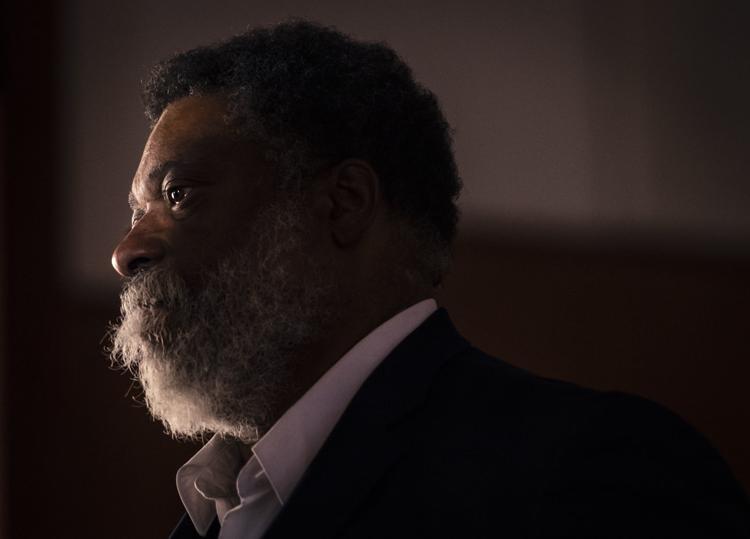 INAUGURATION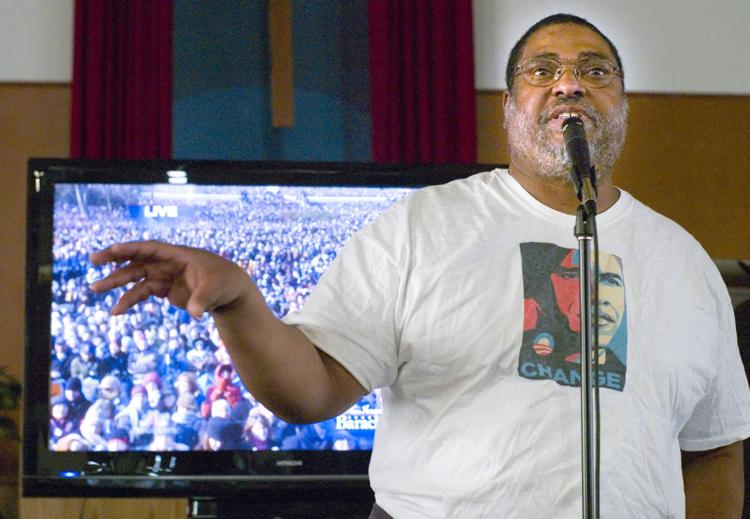 20160320w_nws_hunt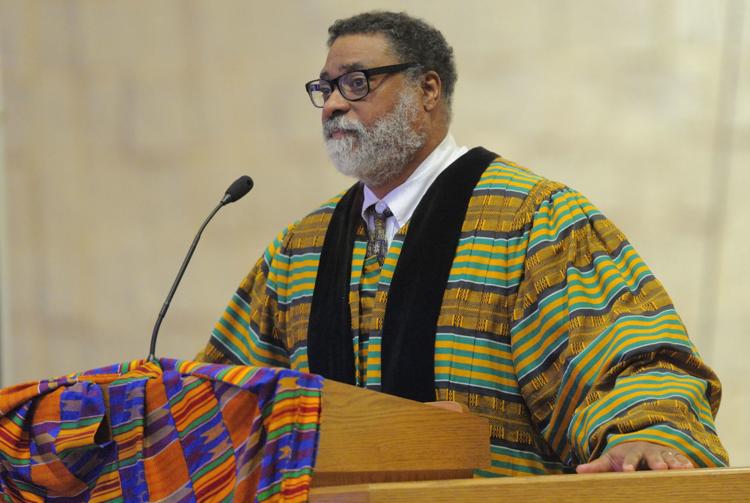 CARLTON EVERSLEY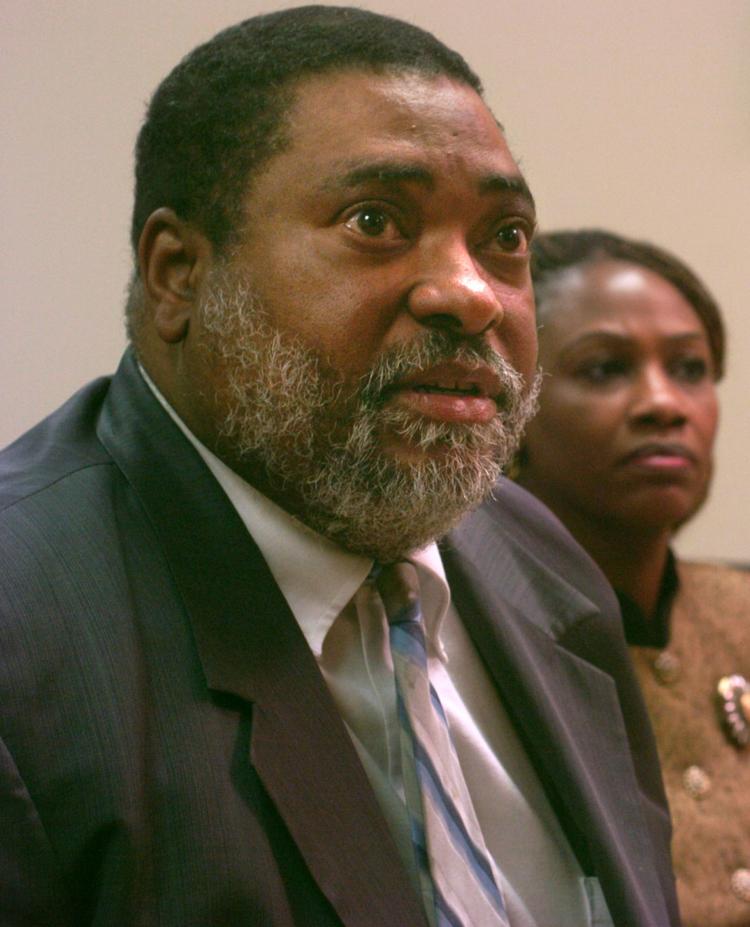 Carlton Eversley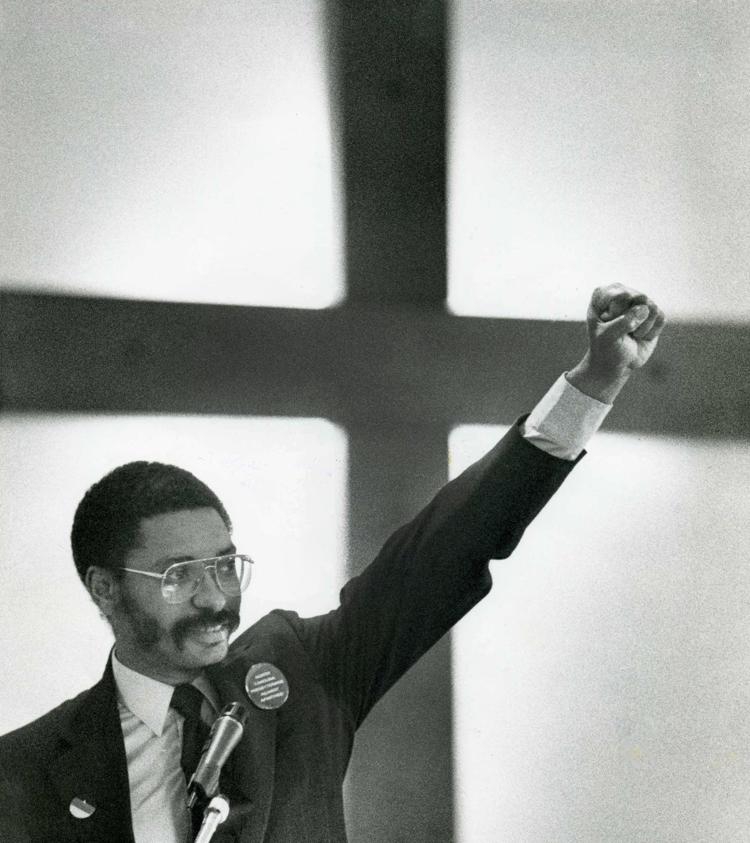 Carlton Eversley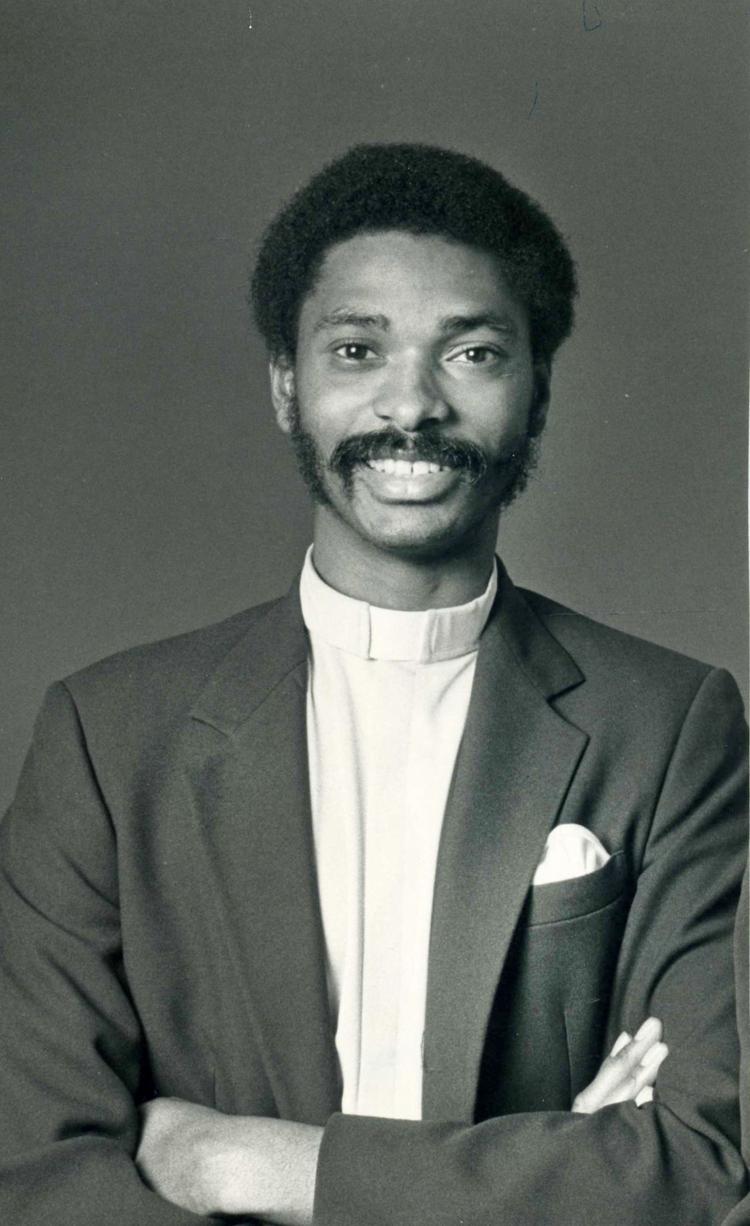 Carlton Eversley