JAMESTOWN — For 9-year-old Ian Johnson, a trip to the pool is not only fun but also a chance to improve his swimming skills.
For his mother, Nikki Johnson, these trips allow her to sleep better at night.
"I wanted to know if he found himself in a pool that he would have some hope of getting out," said Johnson, who lives in High Point.
Ian, whose autism was diagnosed at age 3, is among 55 children and teens enrolled in the Adaptive Swim program at Mary Perry Ragsdale Family YMCA.
The program, which offers basic water safety instruction and beginner level swimming skills, is specifically focused on students who have autism. Designed for ages 3-15, the program costs $15 for six lessons and offers a one-on-one teacher to student ratio. The cost is subsidized through a grant from Autism Speaks, a national advocacy organization.
Aquatics Director Justine Intiso said the program, which is in its fourth year, is important because autistic children generally are attracted to water.
"There's something very calming about the movement of water," Intiso said. "It soothes them."
This attraction can have deadly consequences. In the United States, 90% of the deaths of children 14 and younger with autism spectrum disorder are attributed to drowning, according to the National Autism Association.
Since August 2018, at least three autistic children in North Carolina have died from drowning, including a 7-year-old Colfax Elementary student in January.
"If you look at the trends in the past couple of years, the spotlight is on autism," Intiso said. "The diagnosis rate is much higher, and people are getting diagnosed much earlier."
When Ian started taking lessons in October, his mother said he was terrified of the jets and the filters in the pool.
"He would be clinging to the adults," Nikki Johnson said. "Now, he can swim the length of the pool. It's been really neat to watch his confidence grow."
The Ragsdale program is among 10 YMCAs selected by its parent group, Y-USA, to be part of a pilot program to test and refine tools for its swim instructors to teach people with diverse abilities.
The Reidsville YMCA also has expressed interest in starting a similar program at its facility this summer.
The challenges are tougher for teaching those with autism, who may be nonverbal.
Instructors are taught to speak slower and may use pictures or emojis — or even chalk — to help the students communicate what they're feeling.
Brittani Taylor of Greensboro, said she has noticed that her 6-year-old son, Maison, is a lot calmer since he began the lessons.
"It takes a lot of his energy," Taylor said. "He focuses more at school. He actually started getting more verbal since he started coming here."
Kellie Robbins of High Point has twin boys, 10-year-old James and David, in the program.
"They learn a lot of water safety," Robbins said. "They know their limitations. (Before the lessons) they would just go and keep going. Now they have good judgment on the safest distance they can go."
Intiso, who initially started with five students, hopes to enroll about 100 students in the program this summer.
"It's been an amazing journey," she said.
Adaptive Swim Program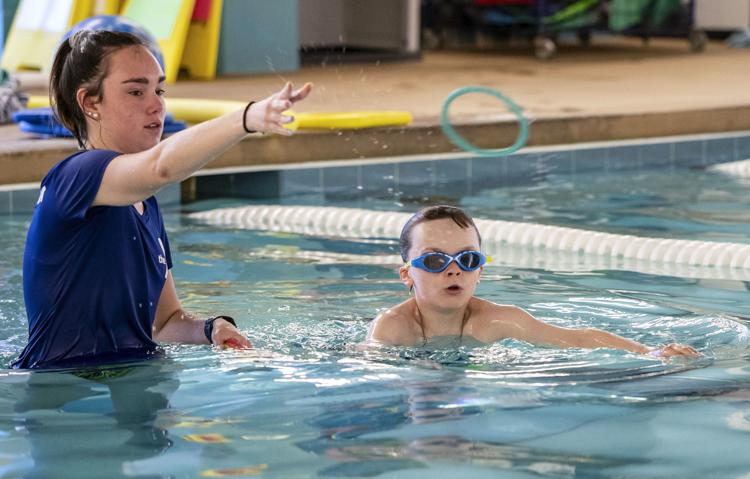 Adaptive Swim Program
Adaptive Swim Program
Adaptive Swim Program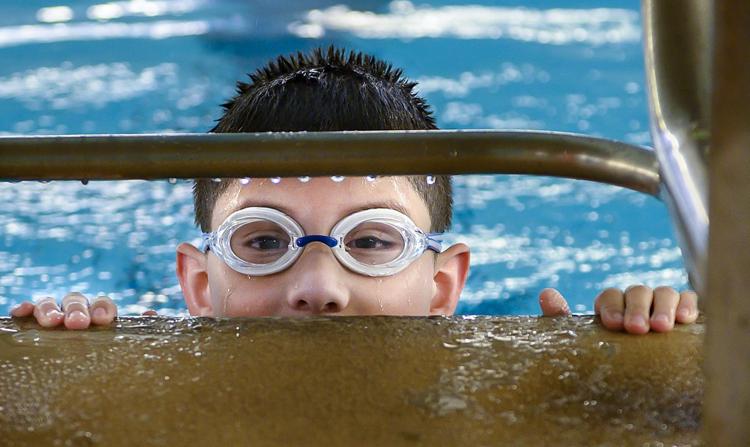 Adaptive Swim Program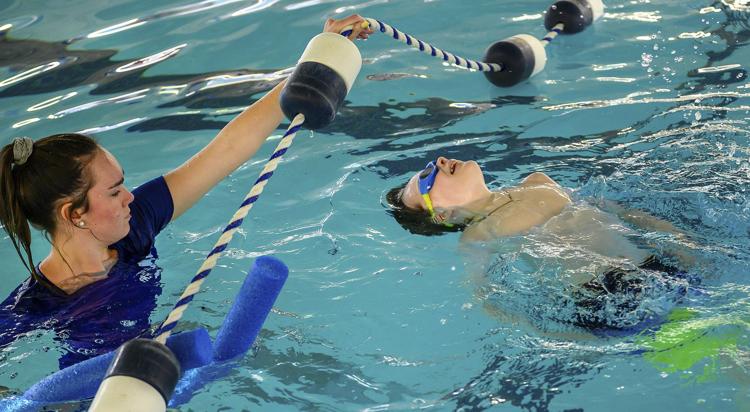 Adaptive Swim Program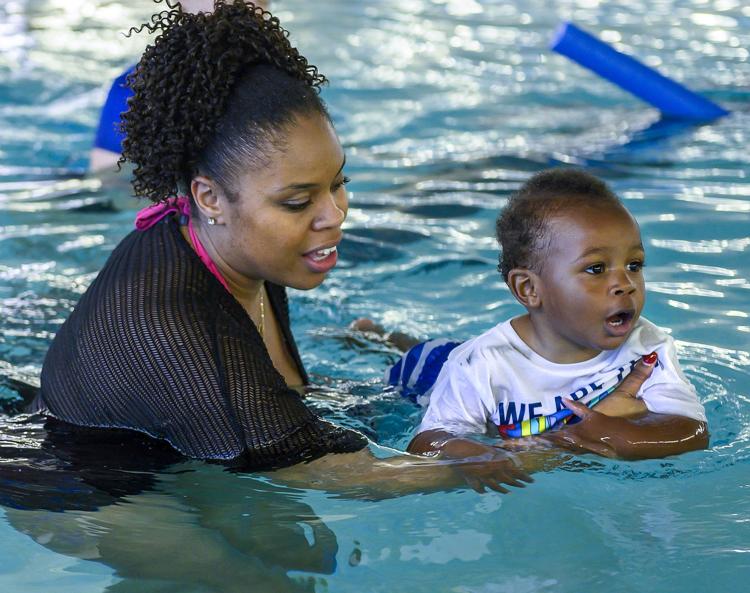 Adaptive Swim Program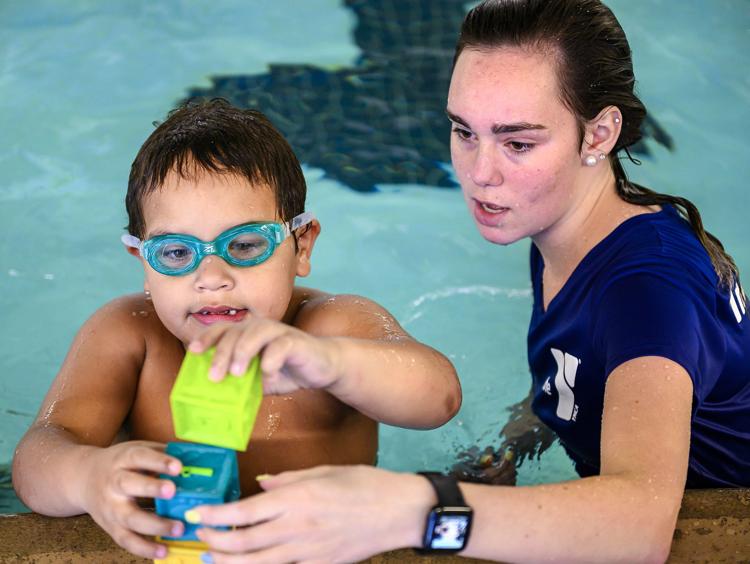 Adaptive Swim Program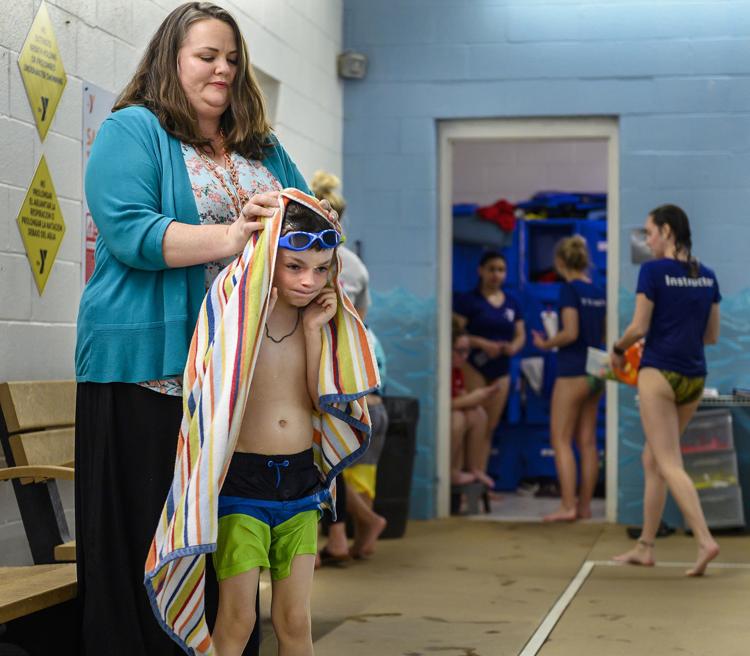 Adaptive Swim Program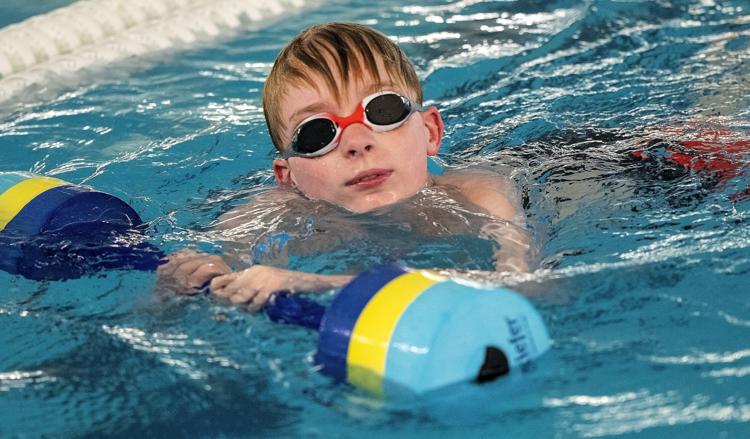 Adaptive Swim Program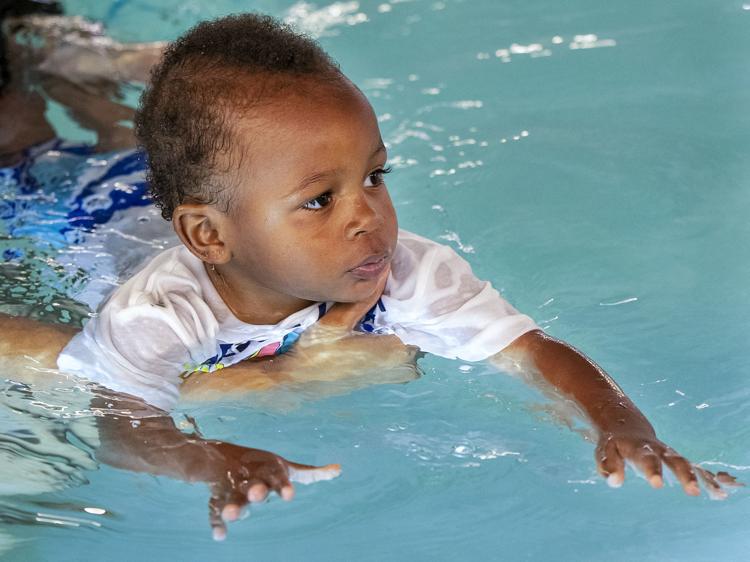 Adaptive Swim Program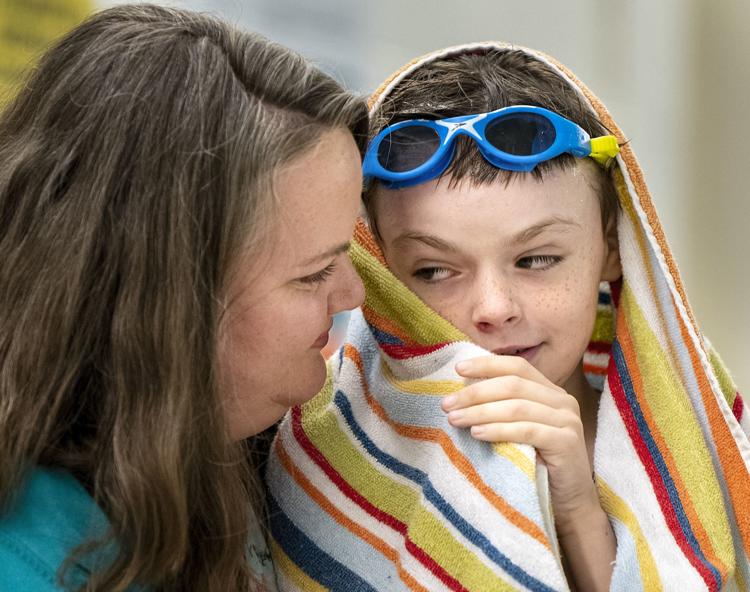 Adaptive Swim Program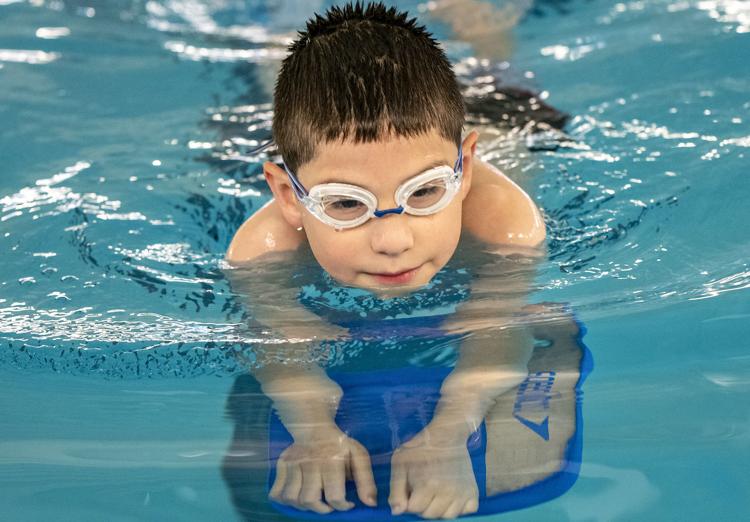 Adaptive Swim Program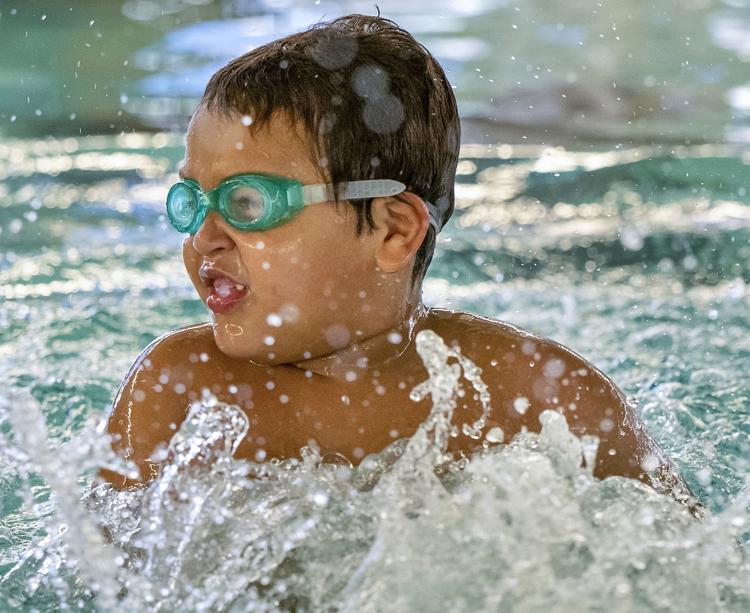 Adaptive Swim Program