Actress Susan Sarandon, an activist and supporter of the Bernie Sanders presidential campaign, spoke Thursday during a "community meeting" hosted by Bernie 2020 in Winston-Salem.
"Hi, y'all," Sarandon, a native of New York, said in her opening remarks before about 100 people at Krankies coffeehouse on Third Street. "Thank you for having me. My last time in your state was a very happy one. I have 'Bull Durham' to show for it and two babies."
Now, she's in the fight of her life, she said.
"We have an opportunity that we've never had before, that we will probably not have again for a really long time, and that is to put somebody in charge that is actually going to make change, systemic change," Sarandon said. "We're at that point where we cannot wait four more years to fix this earth that's on fire and flooding. We cannot wait four more years for incremental change. We've had that. That's what gave us this guy that says he's president now."
She said that because she wants to tell her grandchildren that she gave it her all, she will fight on until the bitter end.
"It's going to take foot soldiers to combat this group of maniacs that are hurting so badly that they'll follow Trump right off the cliff," Sarandon said. "We're not going to change their minds. What we have to do is ask the kids. It's going to be up to the kids, people of color — those people who knew rightly that it didn't make any difference who got in office for them before. It wasn't going to make a big enough difference to motivate them to leave their homes and vote."
But she said that this year is different.
"It makes a huge difference," she said. "So all of you have to operate from your heart because everything, as Nina (Turner) says, that you love is on the line. It is a dancing revolution. It is a revolution of love. It is a tent that is big enough to take in so many different types of people — people who have never been political before. And that's what we have to count on."
She said that people should talk and listen to people, especially those who are undecided and might not have all the facts.
Other speakers during the event were Turner, national co-chair of the Bernie Sanders Campaign and a former Ohio State senator, and Jenny Marshall, a local teacher. In 2018, Marshall ran in the 5th Congressional District's Democratic primary, but lost to D.D. Adams, a Winston-Salem City Council member who then lost to U.S. Rep. Virginia Foxx, a Republican, in the 2018 General Election.
Turner said that most of the people in the room were probably die-heart supporters of Sanders.
"Hopefully, we have some people in here who haven't quite made up their minds, but they are still looking and they're here to hear what we have to say," Turner said. "And then we might have some "frienemies" in here as well, so all are welcome."
She also spoke of this period in time and how it won't come around again.
"We have a candidate that although is not perfect — nobody is asking for perfection — but when you juxtaposition his record compared to anybody else that's running — Republican or Democrat — you will see that he has been the most consistent, painstakingly consistent.
She said that Sanders goes by what is right, rather than what is popular.
"He is standing up for the workaday people of this nation in ways that have not been done," Turner said.
She asked people to first look at Sander's record and what he has done and is doing, along with his vision for the future then look at the other candidates.
"He is light years ahead of them," she said.
She also asked people to ask themselves whose side they are on for such issues as college for all and canceling student debt, saying they are either for them or not.
"Either you are for Medicare for all, or you are not," Turner said. "Either you believe it is morally and economically right to do, or you do not."
She also said that some people use the word "Democratic socialism" to scare people.
"We're not talking about the type of socialism that happened in Europe," Turner said. "We're talking about government of the people, by the people and for the people."
Marshall said she ran for Congress in 2018 because she saw the inequities in communities that her students brought to the classroom with them, including baby-sitting their younger brothers and sisters while their parents worked second jobs.
She also spoke of the health-care issues she saw among her students.
"Medicare for all is something that our country deserves," she said. "A living wage is what we deserve. A clean earth is what we deserve, and we are going to fight for it every day until March 3 and then we're going to continue to fight for it every day until it happens, because we deserve no less."
John Sloop, a graduate student at Wake Forest University, said he attended the event because he has been a supporter of Sanders since the 2016 election.
"I think that convincing nonvoters and organizing community is the best way to make sure he gets elected," Sloop said.
Bernie Sanders Community Meeting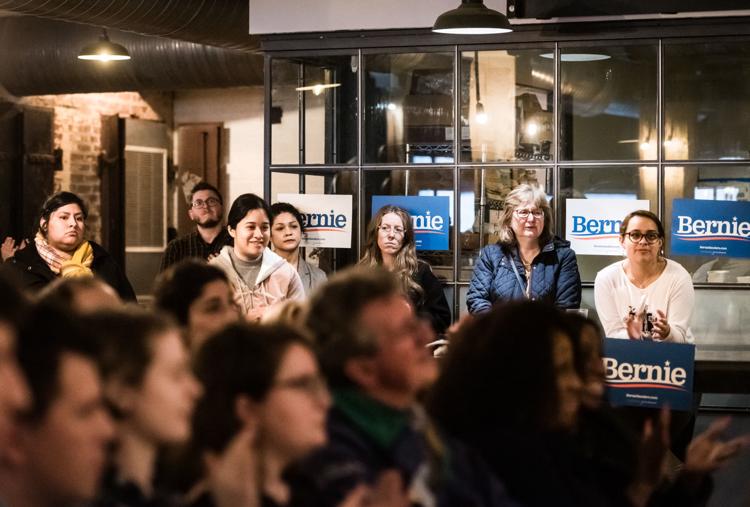 Bernie Sanders Community Meeting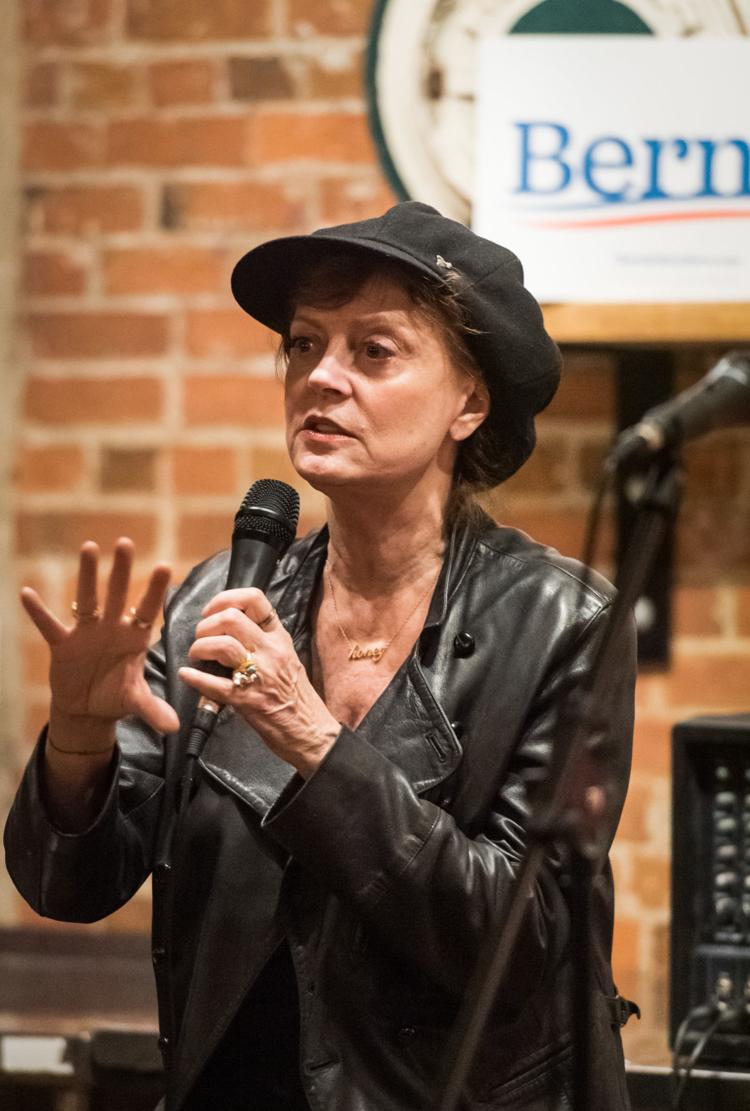 Bernie Sanders Community Meeting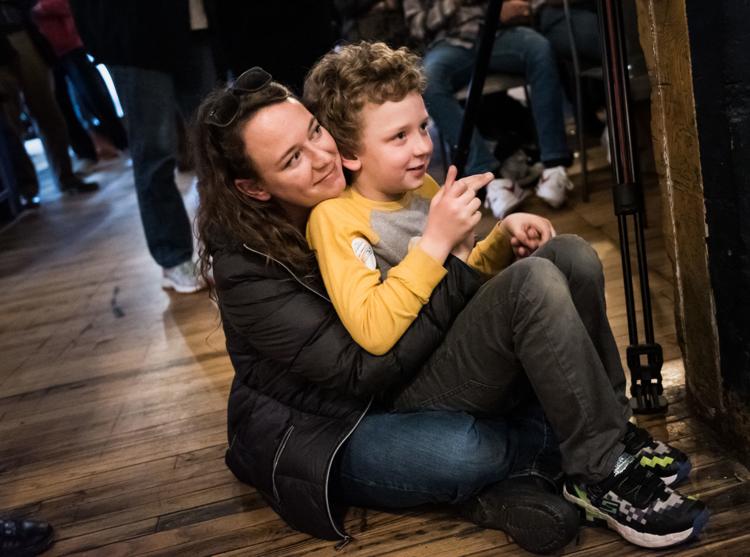 Bernie Sanders Community Meeting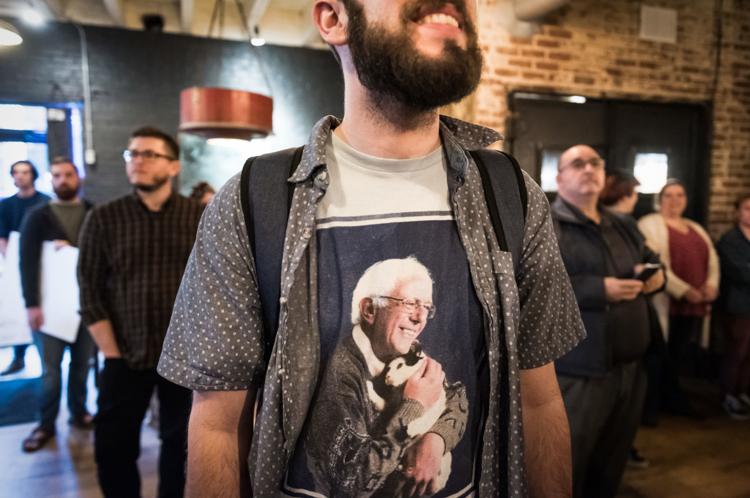 Bernie Sanders Community Meeting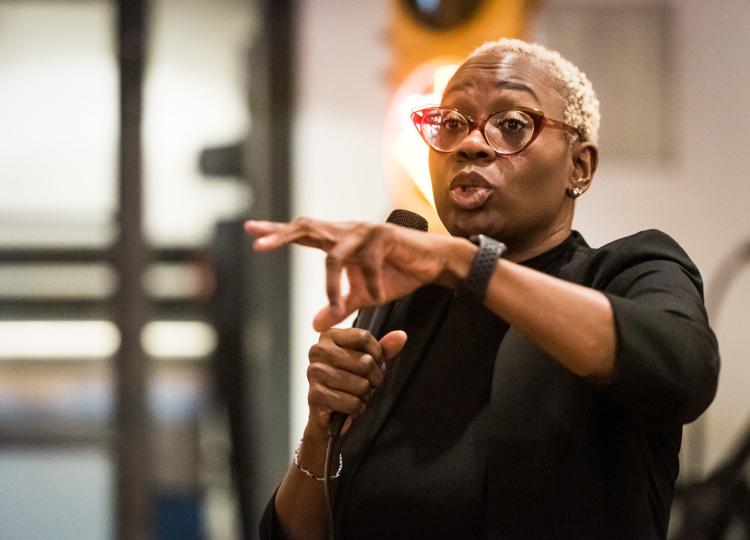 Bernie Sanders Community Meeting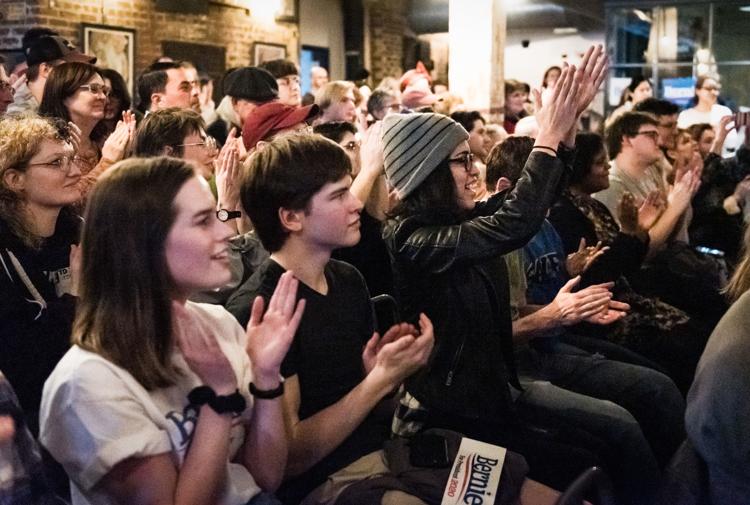 Bernie Sanders Community Meeting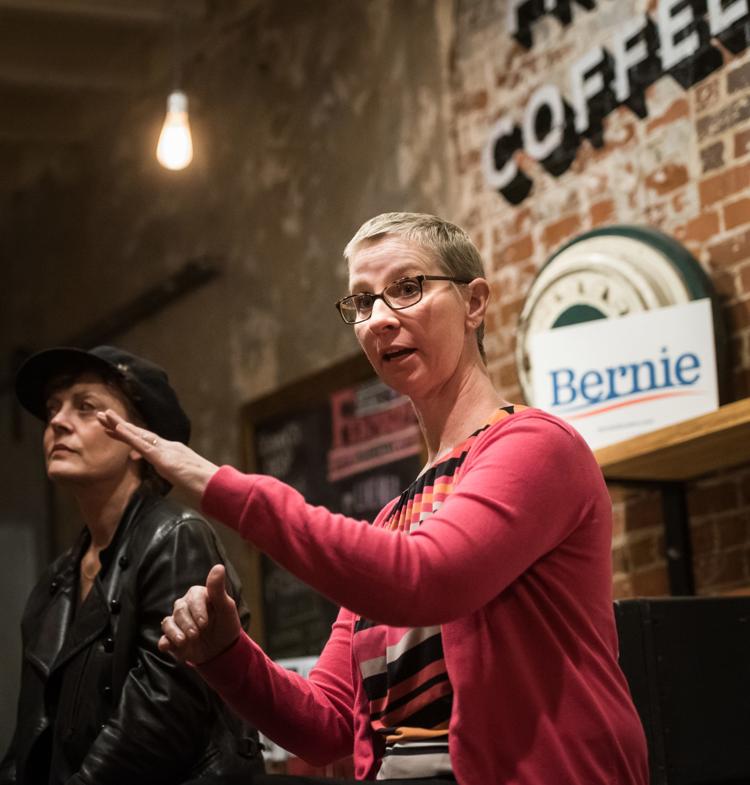 Bernie Sanders Community Meeting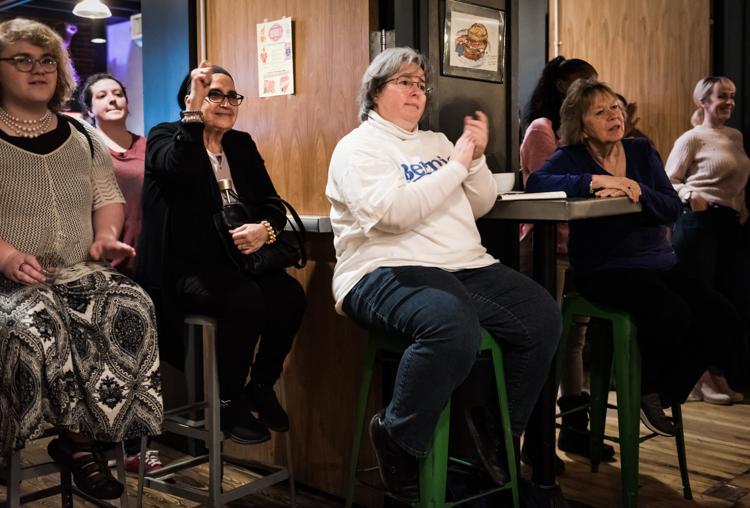 Bernie Sanders Community Meeting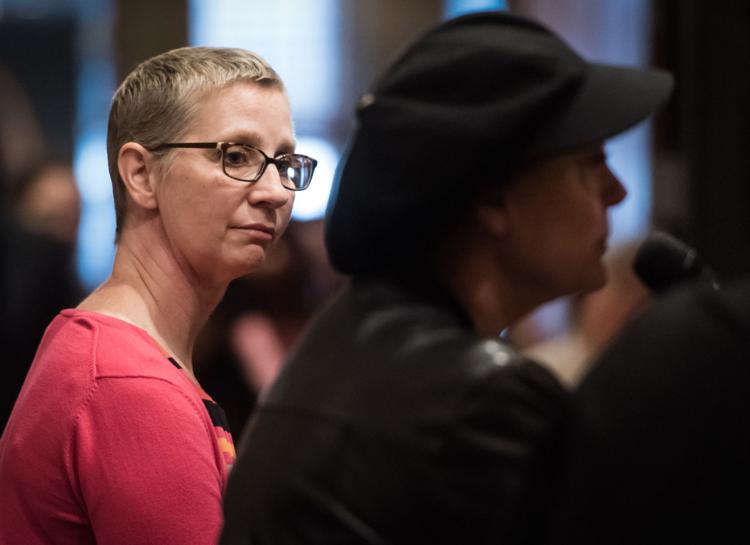 Bernie Sanders Community Meeting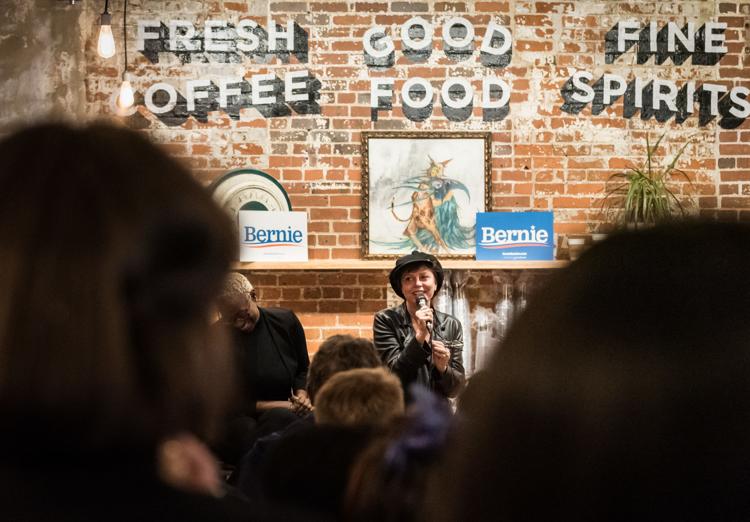 Bernie Sanders Community Meeting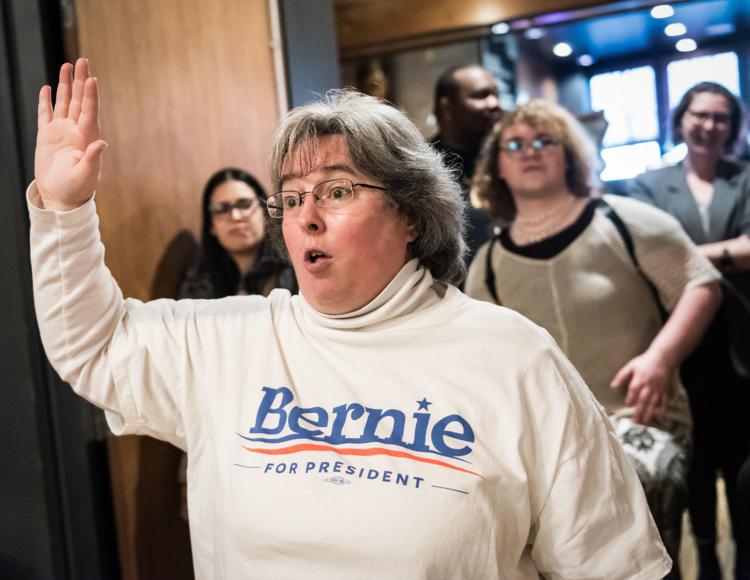 Bernie Sanders Community Meeting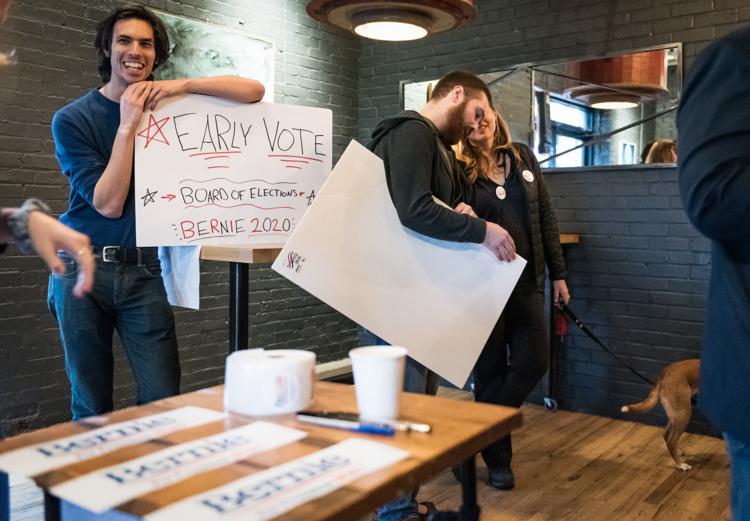 Bernie Sanders Community Meeting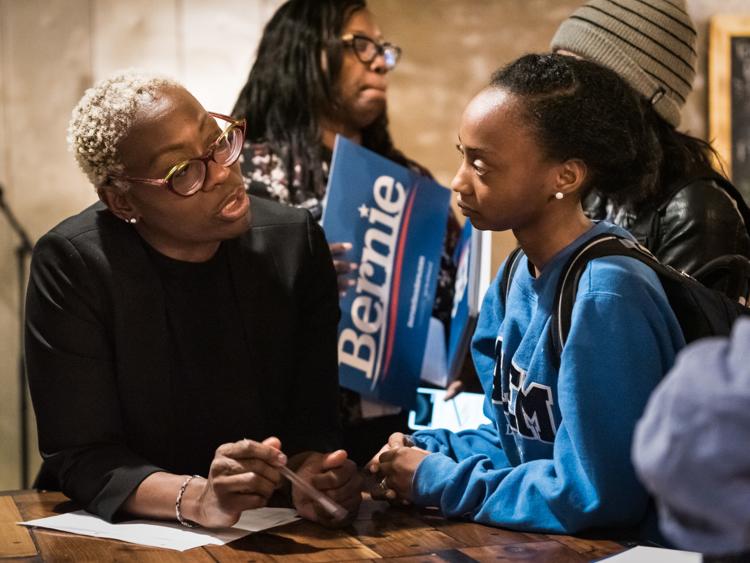 -- HIDE VERTICAL GALLERY ASSET TITLES --
Bernie Sanders Community Meeting