Malek Rais was smiling Wednesday morning when I walked into the lobby of a familiar brick building over by Forsyth Medical Center.
But that's not terribly surprising. If he's awake, Rais is smiling.
That's a huge plus considering his job description at Cancer Services of Winston-Salem. He's formally a patient advocate/office assistant charged with information & referral, advocacy, donation information, volunteer information and general information.
In short, the man fields questions. Cancer patients — and their families — naturally have plenty and Rais is there to help.
But instead of answering, Wednesday morning, Rais was asking: "You guys ready?"
He wanted to know about the Solar Bears, an annual bicycle ride from Winston-Salem to the coast that's leaving town this morning. It snuck up on us, and a genetic predisposition toward procrastination wasn't helping matters.
No. Definitely not. But at this point, bailing out is not an option.
It worked out OK
The Solar Bear ride started in 2013 as one of those beer-fueled flights of fancy that actually panned out. Rare, but they happen.
The plan — and the word is used loosely — was to try and offset the loss of the Polar Bear, a New Year's Day bike ride in town held to raise money for Cancer Services.
A group of middle-aged men with more time than sense decided to ride bicycles diagonally across North Carolina taking back roads from Ashe County to Sunset Beach. And because I generally fit into that category — and harbor certain lemming-like characteristics — I signed on.
My contributions were to provide comic relief and to write a rolling travelogue. Remarkably, the bosses here signed off. I guess they figured sending me away for the better part of a week makes the office a saner, smarter and less chaotic place.
Nobody had a clue how it would work out.
If we raised a couple hundred bucks and spread word about the good work Cancer Services does here in the community, the Solar Bear — so named since it was to take place in warmer weather rather than on Jan. 1 — would be a success.
More than $13,000 came in that first year. I'm still floored.
Anyhow, since it worked out — and the bosses seemed to enjoy the quiet — the Solar Bear turned into an annual thing.
A group that started with eight riders grew to 20. More surprising, hundreds of people — readers like you — stepped forward to support the Solar Bear Ride for Cancer Services.
As of Wednesday, more than $118,000 has been donated to Cancer Services through the six years of Solar Bear antics. Actual, honest-to-God sponsors, small hometown business owners mostly, signed on, too.
(Sessions Specialty Co., Intradeco, Sunrise Technologies, Indera Mills, Ken's Bike Shop and Joyce C. Brown, in honor of her late husband Carroll Brown, to name some of the big ones.)
The contributions helped Cancer Services make over 66,000 contacts to support more than 4,500 cancer survivors in 2018 alone. Services such as help paying for medicine, nutrition and access to wellness programs are provided at no charge to people who need to be concentrating all their energy
But those are just data, raw numbers and statistics.
People and places
The best parts about Solar Bear ride are the people met and the places visited on these slow-rolls across the state.
The Uhwarrie Mountains, while not much fun to ride a bike through, are beautiful and littered with characters. A personal favorite was a man named Harvey Younts, who spent his savings buying an abandoned gold mine near a town called Eldorado, which is Spanish for gold.
We met, too, in Whiteville a descendant of the "other" conjoined twins of North Carolina. Everybody who ever picked up an old paperback copy of the Guinness Book of World Records knows about Chang and Eng Bunker, who eventually settled in Surry County.
But who knew about Christine and Millie McKoy of Whiteville, who also traveled the world in the late 19th century?
Riding past the strange, elliptical and very shallow "Carolina Bays" was strangely exciting. Carolina Bays — Lake Waccamaw is the biggest at 9,000 acres — are the uniformly egg-shaped lakes found along the East Coast with a concentration in Bladen, Brunswick and Columbus counties
Depending who you believe, the lakes were either caused by an ancient and massive meteor shower, an alien invasion or prehistoric fish spawns.
And then, of course, we have people like Malek Rais, the perpetually upbeat cancer survivor and patient advocate who has made it his mission in life to help others staring at the same fight (and hardships) he survived.
"In a nutshell, after surgery and the treatment after … the insurance I had didn't cover it," Rais told me years ago. "We needed a little bit of help and (Cancer Services) provided it. We're educated people, but we were ignorant about Cancer Services."
"You just don't know until you're affected directly."
When I ran into Rais Wednesday morning, I was nervous. I had news.
This Solar Bear ride is going to be the last one that goes all the way to the coast. The riders, whether or not they'll admit it, are aging. Three heart ailments, a grandkid, marriages, sore backs and knees — life — has intervened. Next year, perhaps a hyper local Solar Bear over a single day with a beer at the end surfaces.
And instead of me scrambling to write something different along the way, the plan is for a couple re-runs, highlights from the past six years. It's hard to ride 100 miles and then go to work. I'd like to enjoy this one.
It wasn't news I looked forward to sharing. But seeing a smiling Malek Rais put it all into perspective.
Solar Bears ride for Cancer Services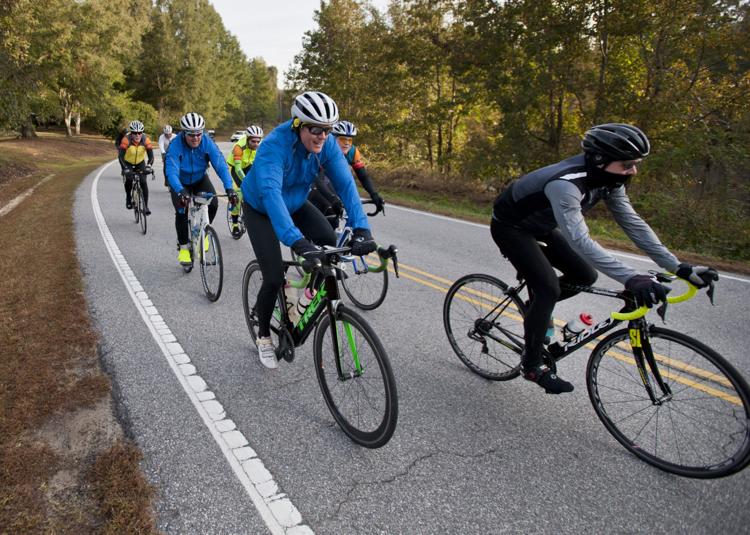 Solar Bears ride for Cancer Services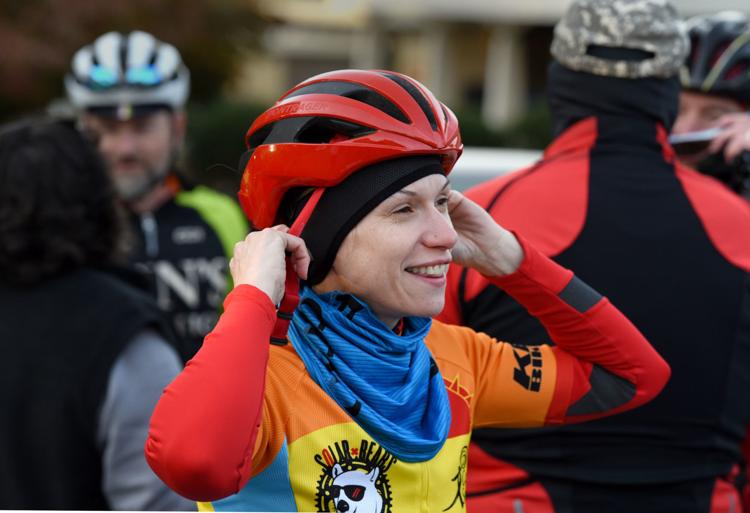 Solar Bears ride for Cancer Services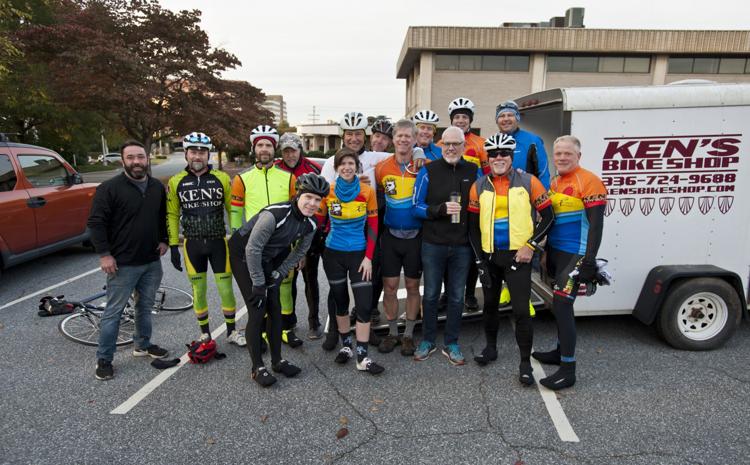 Solar Bears ride for Cancer Services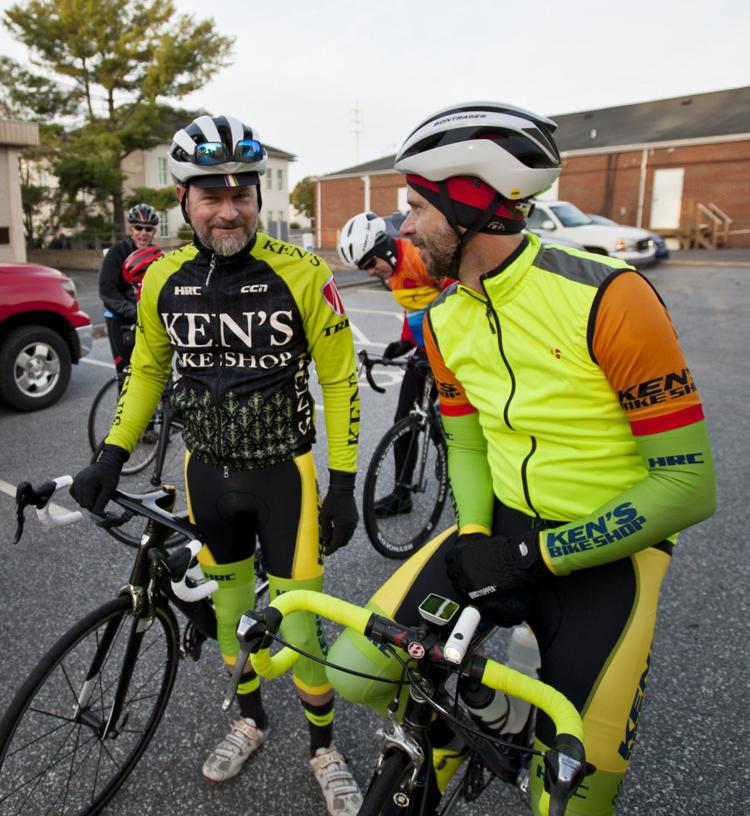 Solar Bears ride for Cancer Services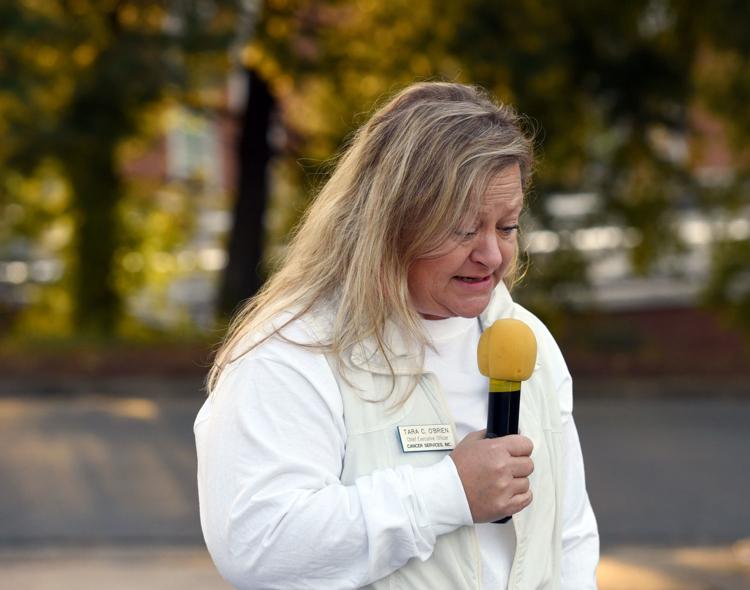 Solar Bears ride for Cancer Services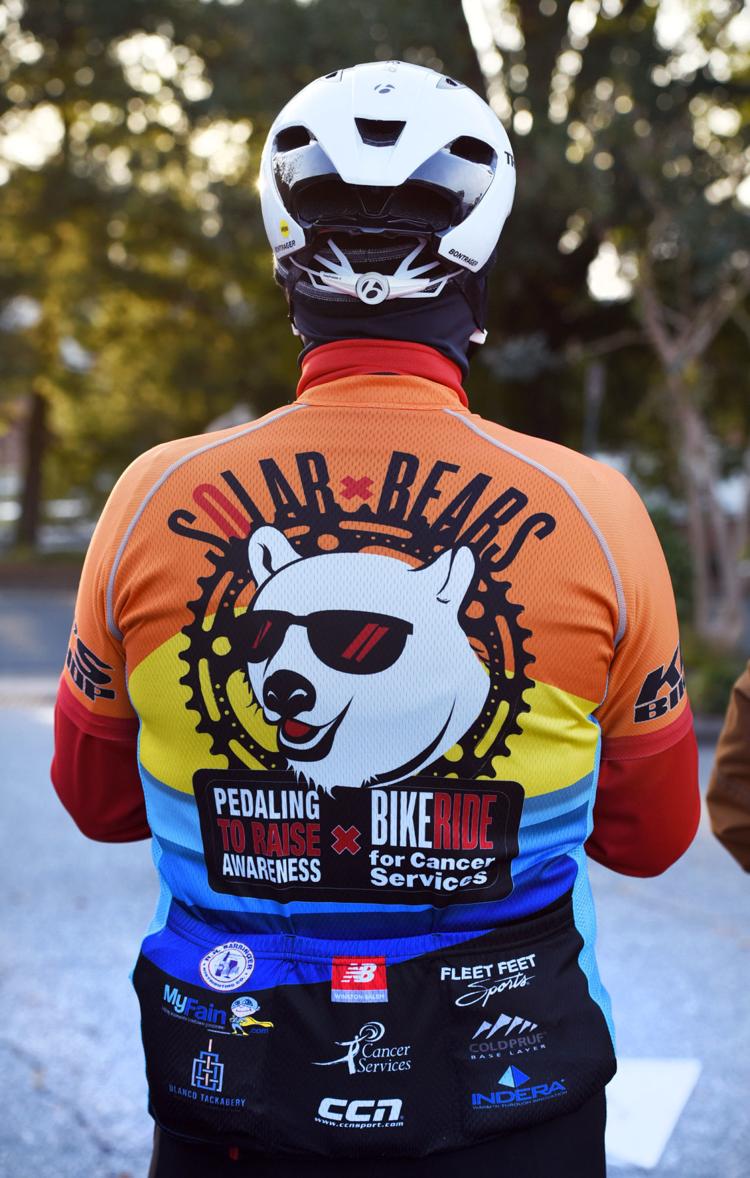 Solar Bears ride for Cancer Services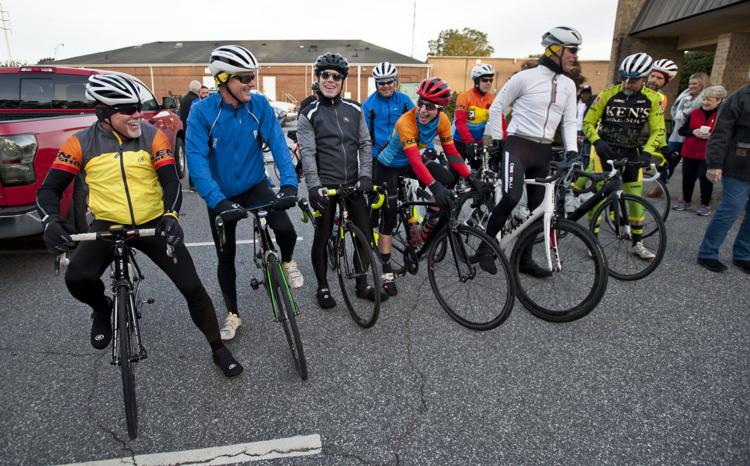 Solar Bears ride for Cancer Services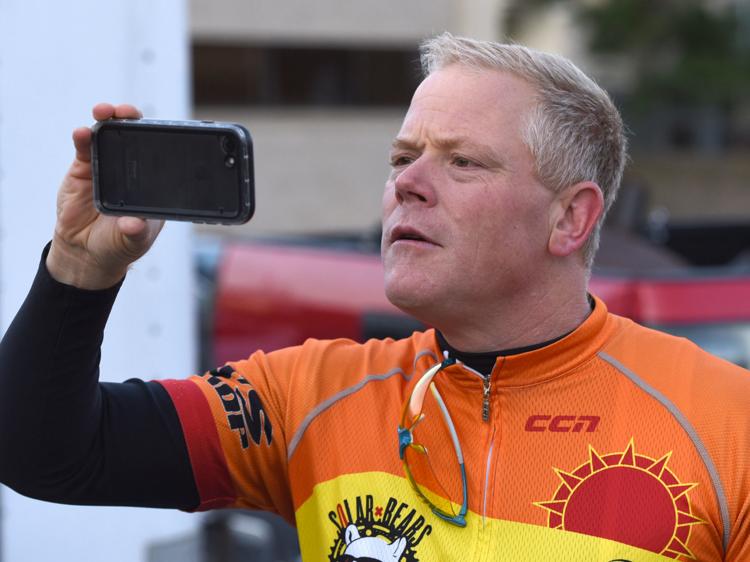 Solar Bears ride for Cancer Services