Forsyth County was expected to receive up to 2 inches of snow through Thursday night which could cause icy and slippery roads and highways Friday morning in the region, forecasters say.
Snow started to fall in the Triad around 2 p.m. Thursday and continued for most of the day, the National Weather Service said. By 5 p.m. one-half to 1 inch had fallen in Winston-Salem, accumulating on grass, plants and most elevated surfaces such as benches and road signs.
There's also a danger that snow will melt before re-freezing overnight on roads and overpasses, the weather service said.
The Winston-Salem/Forsyth County Schools are closed today, said Chris Runge, the school district's senior communications and media director.
Winston-Salem transportation crews were expected to apply salt to city roads with steep grades such as Linville Road if snow accumulates on the roads, said Randy Britton, the city's senior community educator. 
"We are worried about the major thoroughfares, and people getting in and out of their neighborhoods — going to schools and their jobs," Britton said. 
State transportation crews will apply salt to state-maintained roads and highways that have snow accumulation, said John Rhyne, a division maintenance engineer for the N.C. Department of Transportation in Winston-Salem. 
Crews didn't apply brine to roads and highways Thursday because of a threat of rain, Rhyne said. Rain fell Thursday in Lexington, southern Davidson County and in Salisbury, he said.
State crews will plow roads and highways if necessary, Rhyne said.
Crews will focus on applying salt and removing snow on highways such as Interstate 40, U.S. 52, U.S. 421, U.S. 311, N.C. 150, N.C. 67 and N.C. 109, said Aaron Moody, a DOT spokesman.
Ashe County Schools will operate on a two-hour delay today, according to its website.
Areas in Stokes, Surry, Alleghany and Watauga counties received 1 to 1½ inches of snow on Thursday, the weather service said.
Northwestern counties were expected to receive an additional half-inch of snow by daybreak Friday, said Mike Sporer, a weather service meteorologist in Blacksburg Va.
"Even though this hasn't been a huge snow producer, overnight much colder air will move in and by daybreak, we will looking at lows in the teens in the North Carolina mountains and in the lower 20s in the foothills," Sporer said.
Those conditions will result in icy roads and highways in the Northwest North Carolina, he said.
The winter storm didn't pack strong winds, the weather service said. 
Duke Energy Corp. reported that 15,966 of its customers in North Carolina lost power Thursday. That total included 78 customers in Guilford and Forsyth counties. 
The Winston-Salem Fire Department advised residents to be mindful when heating their homes during the winter weather, as house fires are most common during cold months.
Friday's forecast calls for high temperatures ranging from near 34 degrees in Boone, near 42 degrees in Mount Airy and near 41 degrees in Winston-Salem amid sunny skies. Wind chill values will low as 18 degrees in Forsyth County, the weather service. The low temperatures tonight will range from near 17 degrees in Watauga County, around 22 degrees in Surry County and around 24 degrees amid clear skies. 
SnowFeature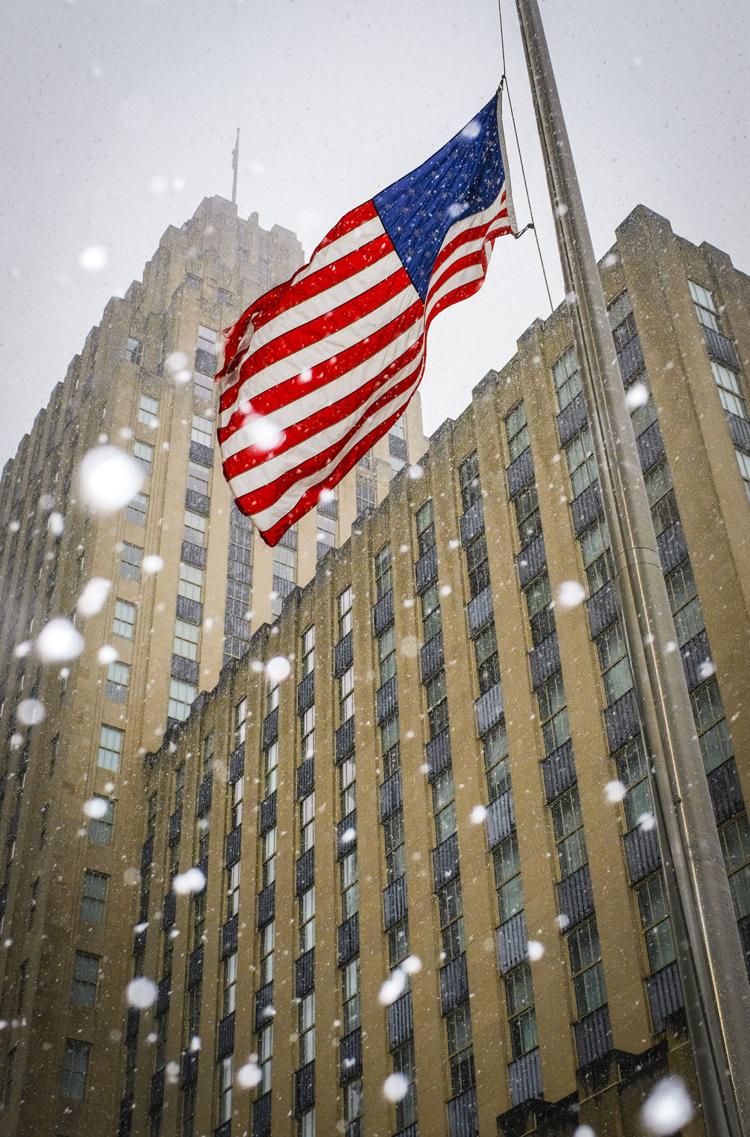 SnowFeature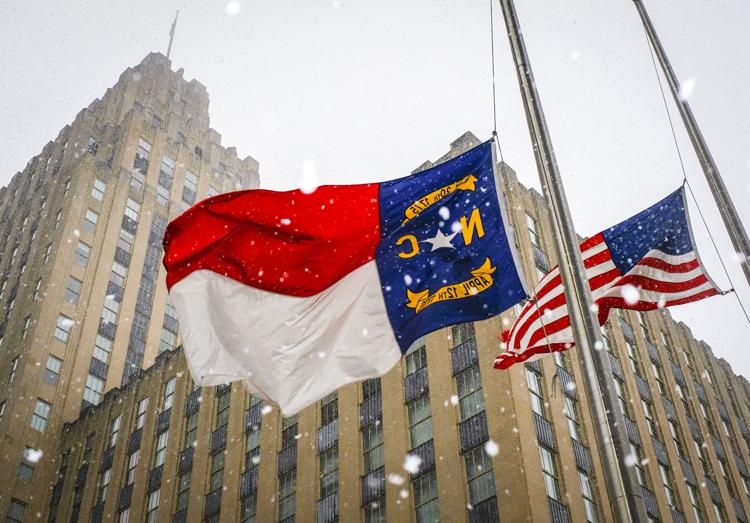 SnowFeature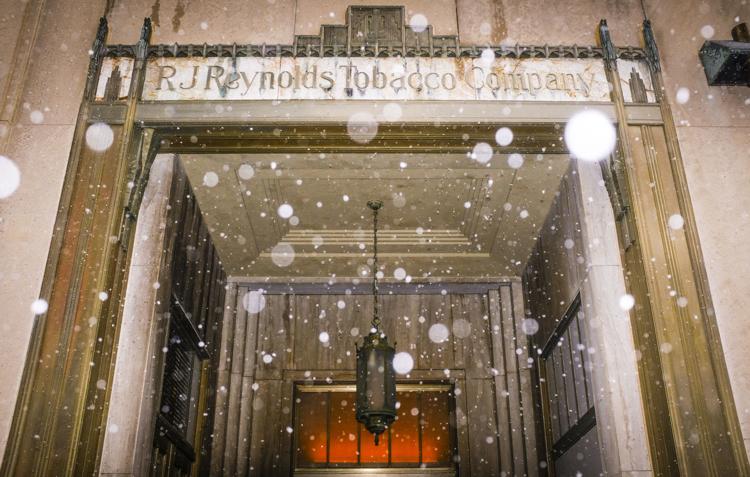 SnowFeature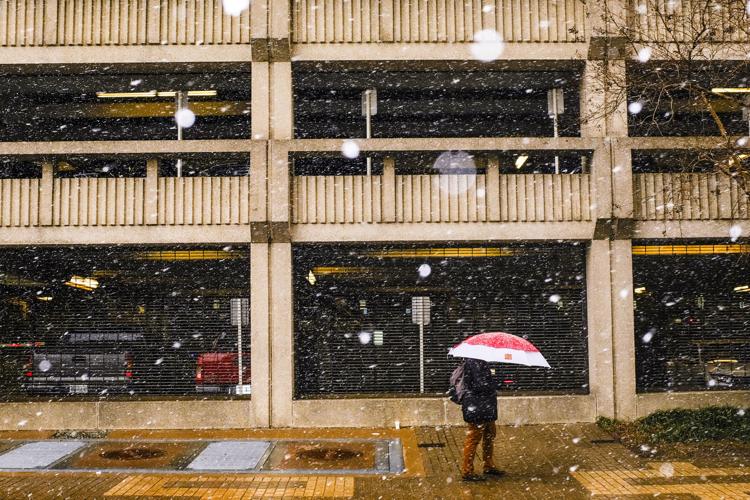 Share your snow photos!
Did you capture some good photos from Thursday's snowfall? To share yours for an online gallery, click here. (And don't forget to tell us when and where your photo was taken.)
SnowFeature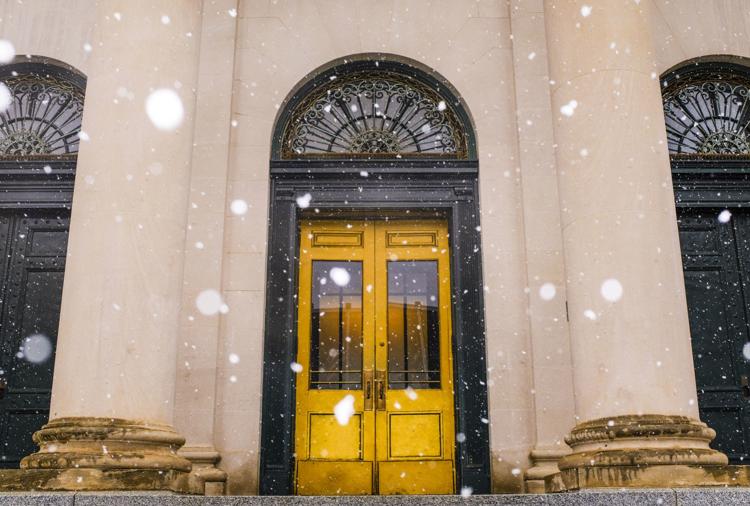 SnowFeature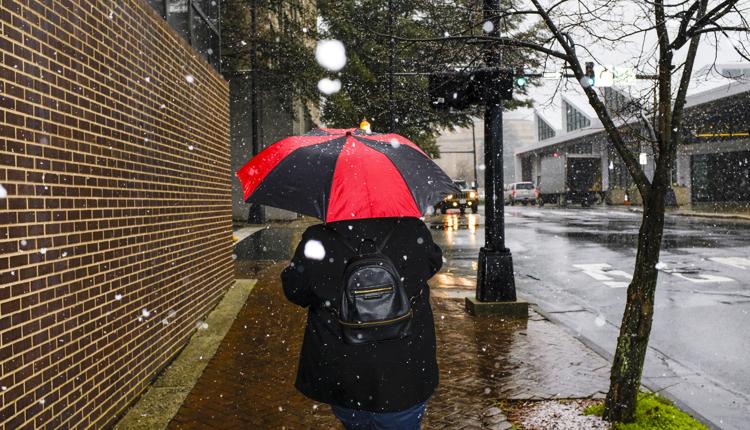 SnowFeature
SnowFeature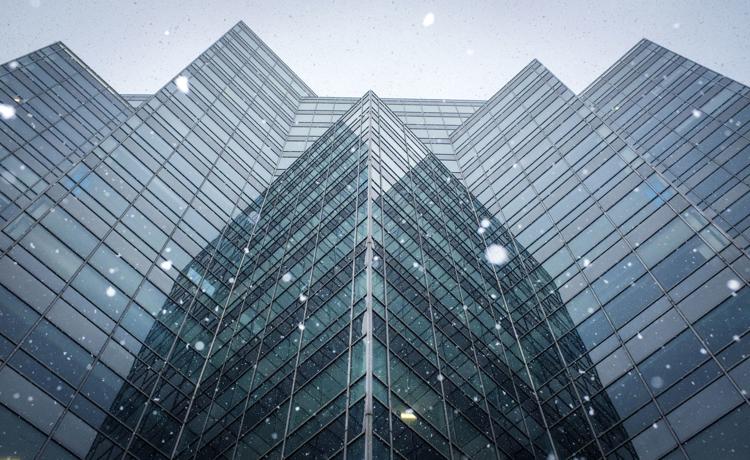 SnowFeature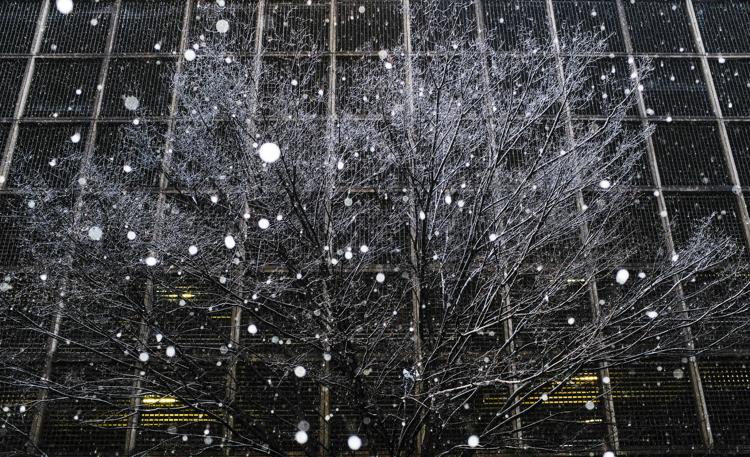 Snow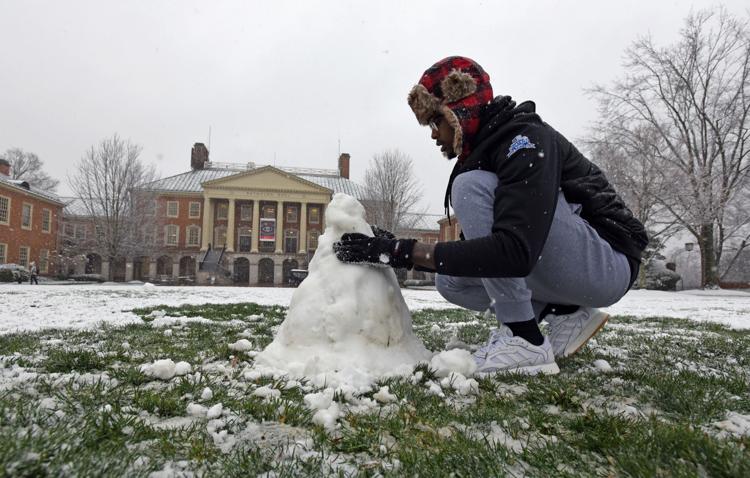 Snow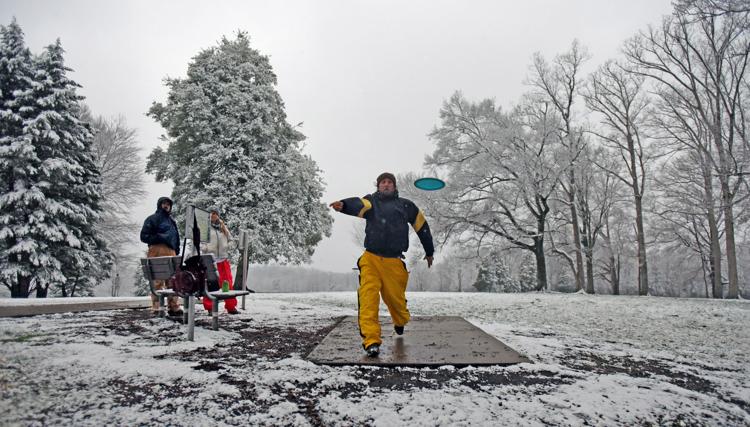 Snow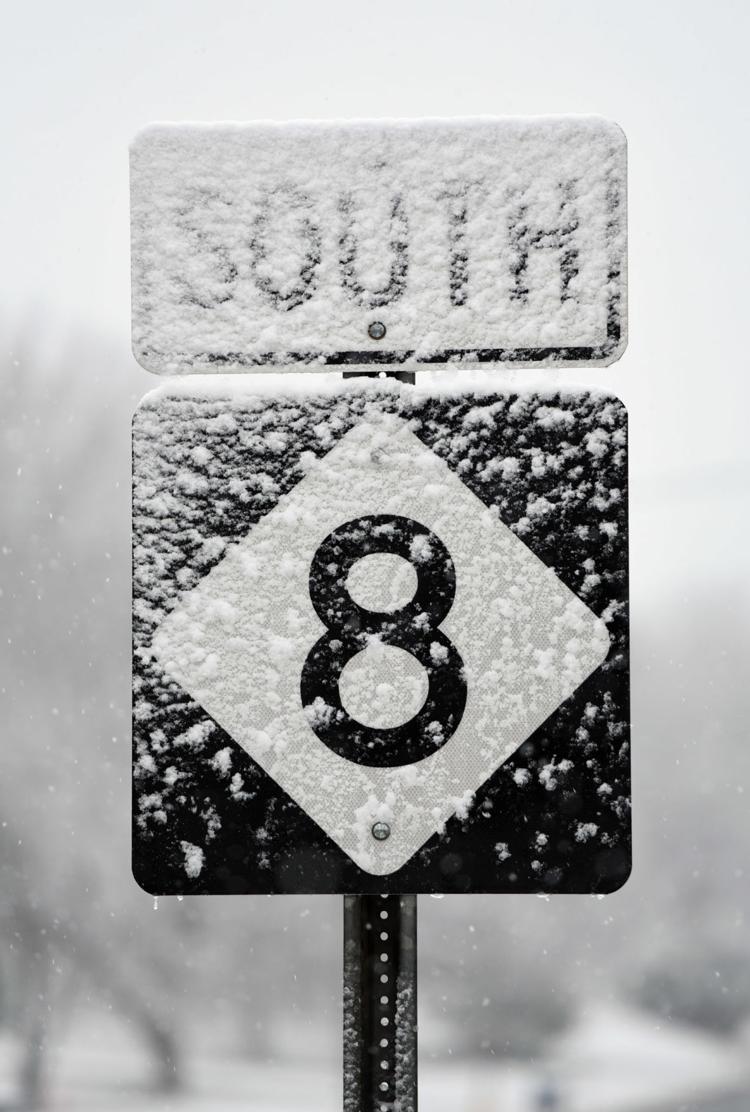 Snow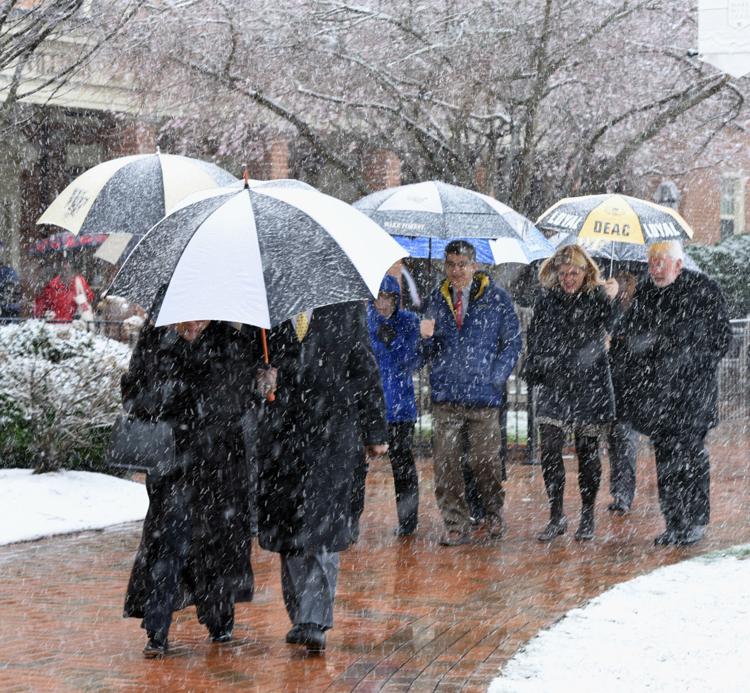 Snow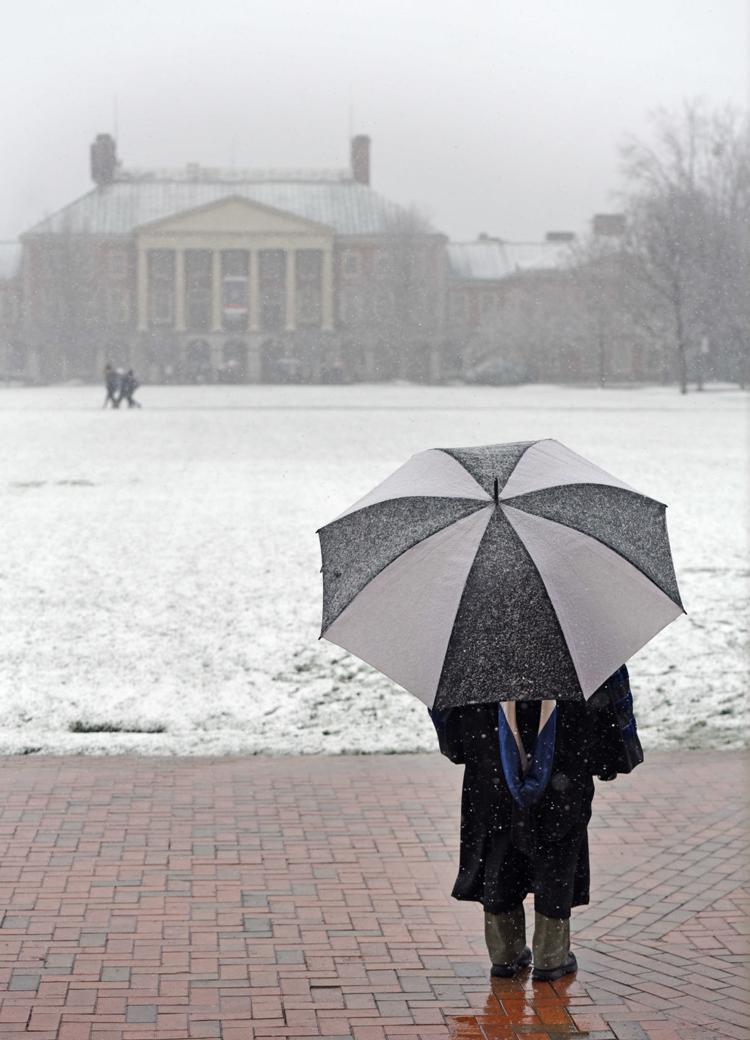 Snow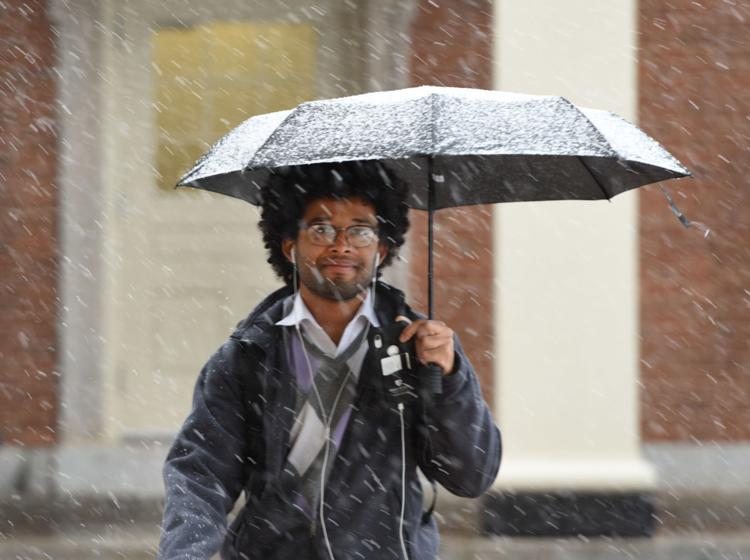 Snow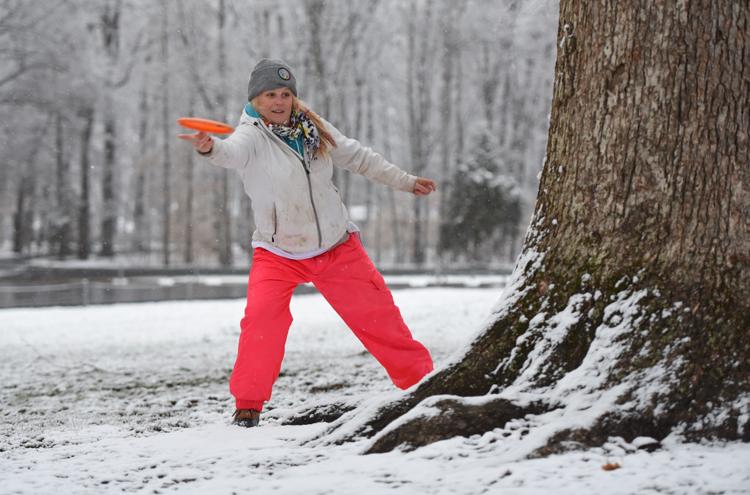 Snow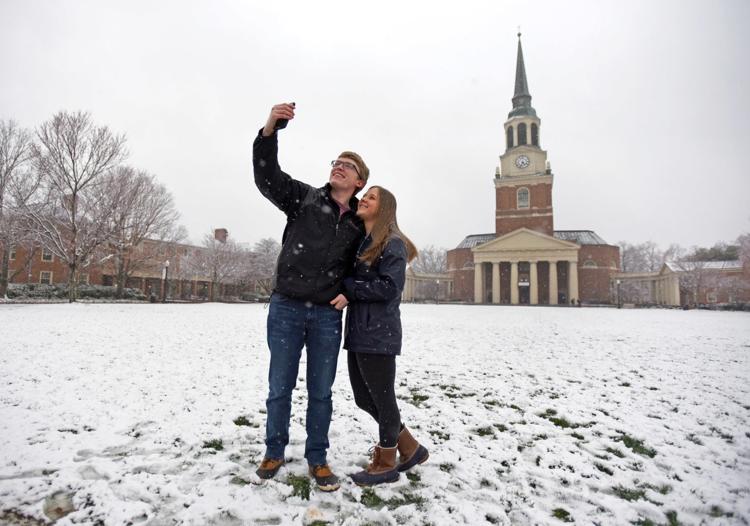 SnowFeature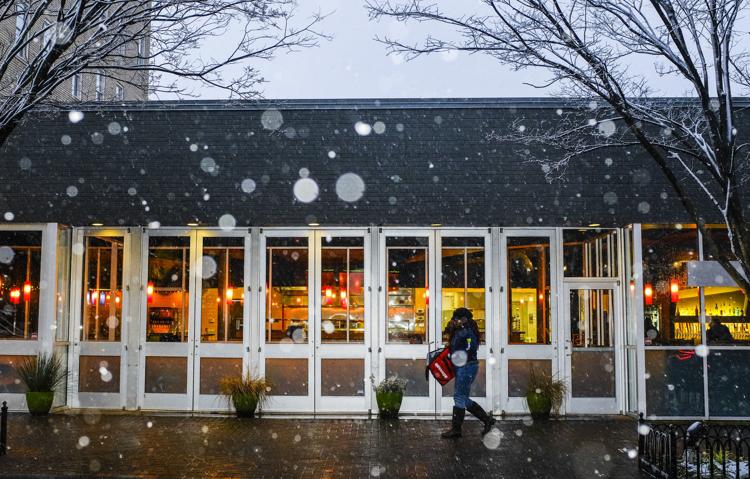 SnowFeature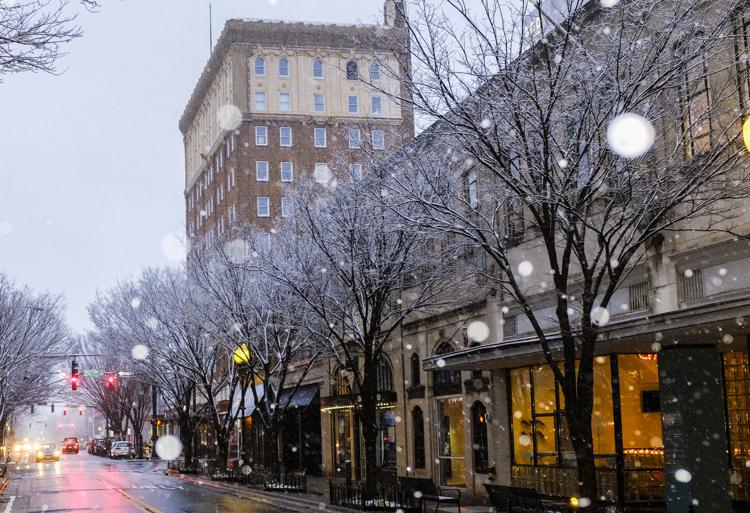 SnowFeature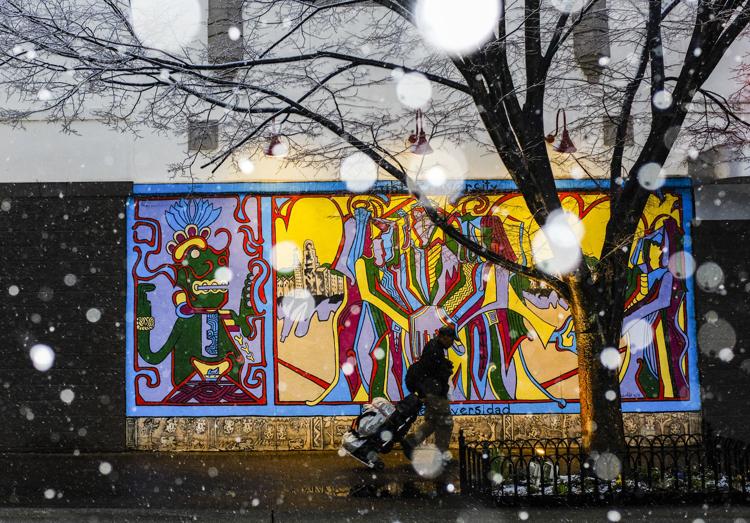 SnowFeature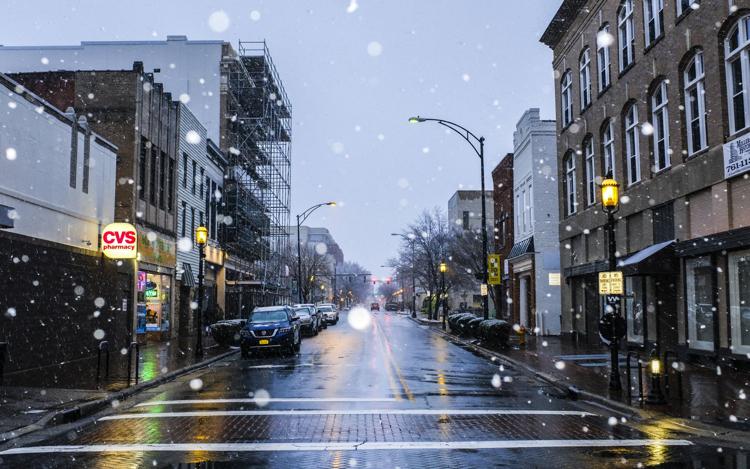 SnowFeature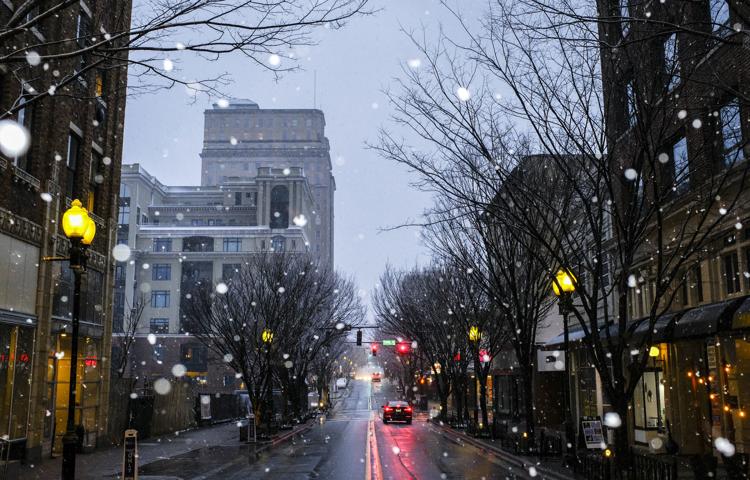 SnowFeature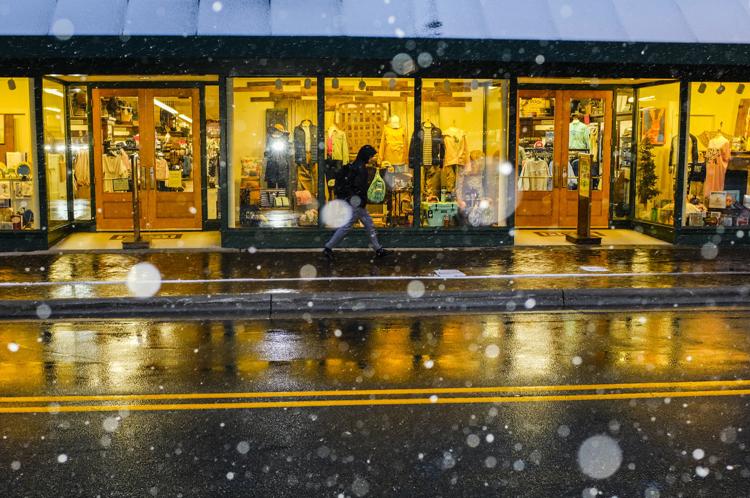 SnowFeature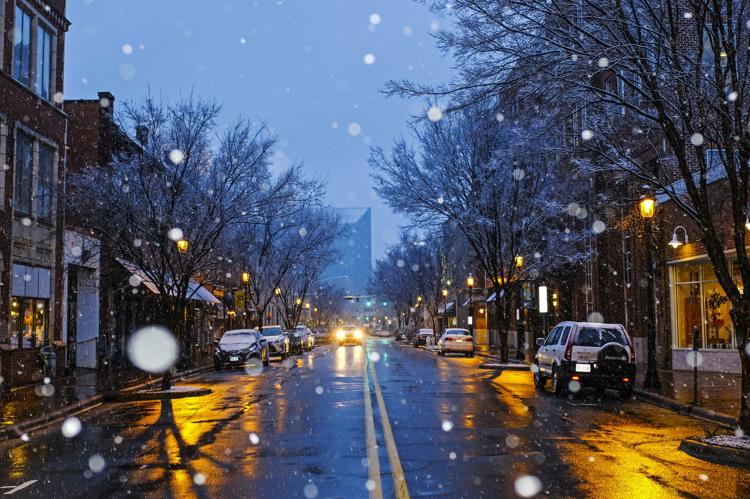 SnowFeature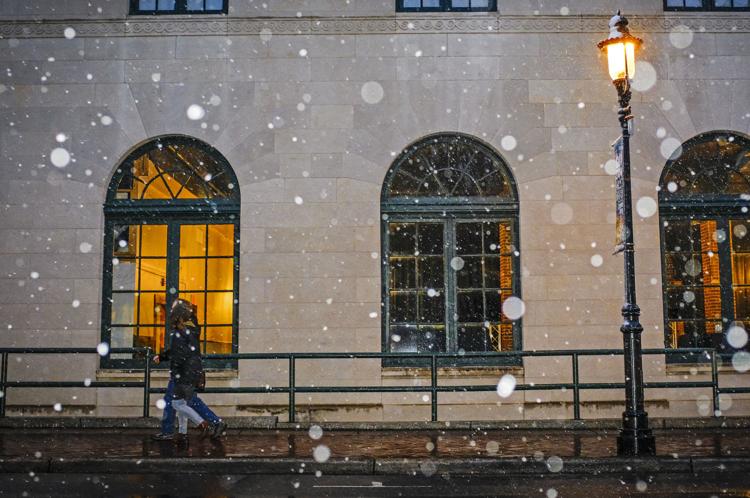 SnowFeature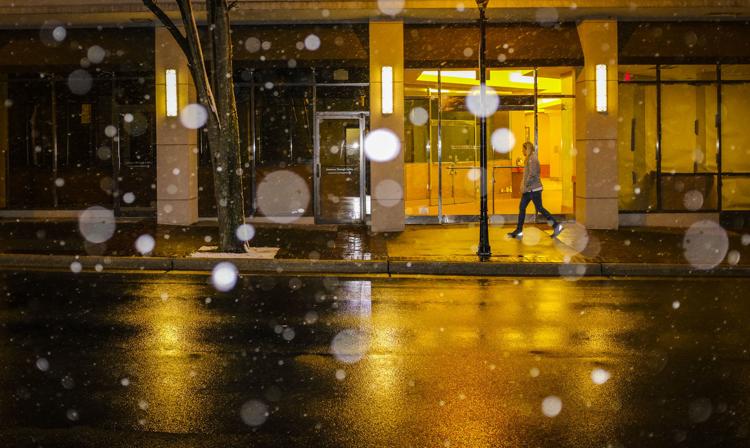 SnowFeature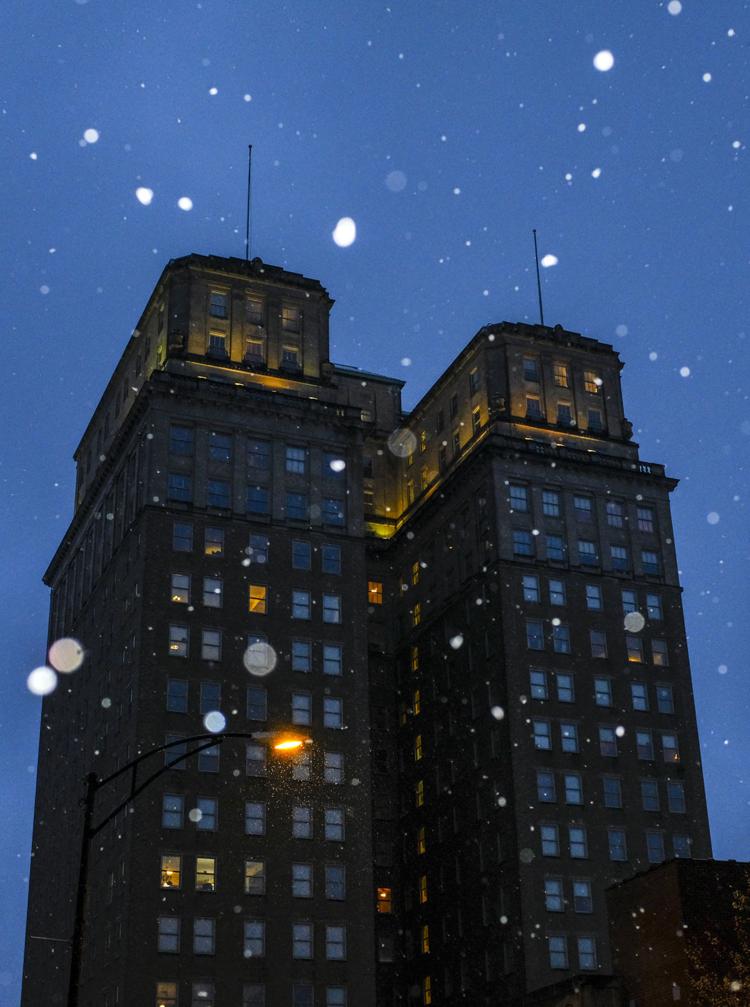 SnowFeature