More roundabouts are being built on area roads, because transportation officials say they are safer than intersections and do a better job of keeping traffic moving than stop signs and signals. However, they can be confusing to drivers not used to them. Here's what you need to know when you're approaching a roundabout.
THE BASICS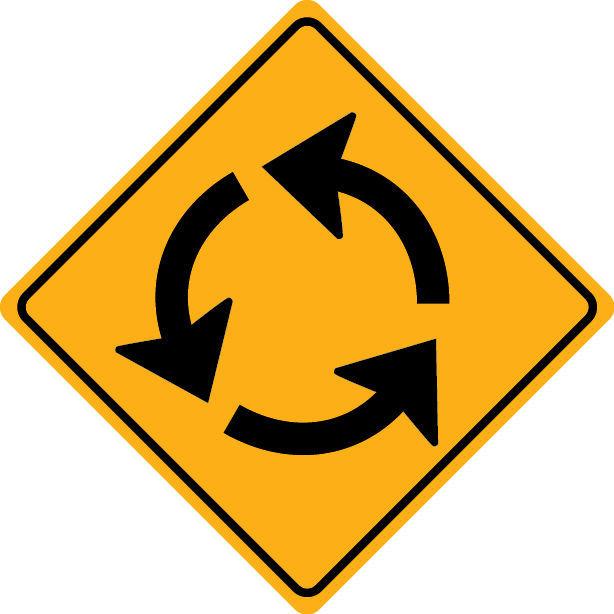 Traffic moves only in a counter-clockwise direction.
Drivers approaching a roundabout should yield to vehicles already in the roundabout. Vehicles already in the roundabout have the right of way and should not yield to entering vehicles. If the roundabout is clear, drivers can keep moving into the circle.
Drivers should never stop while inside a roundabout, except to avoid a collision.
Yield to pedestrians using a crosswalk.
Don't enter a roundabout if an emergency vehicle using flashing lights and sirens is passing through. If a driver is already in the roundabout when an emergency vehicle enters, exit first, then pull over as soon as possible to let the emergency vehicle pass.
Bicyclists may go through the round-about as a vehicle or walk their bike through crosswalks.
MULTI-LANE ROUNDABOUTS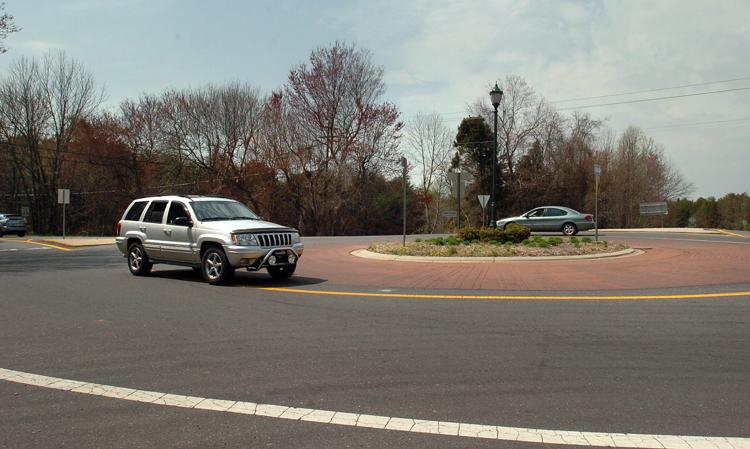 Most roundabouts are single-lane, but some have multiple lanes. Here's how to handle them:
Pick which lane you use to enter the roundabout based on the direction you're going. Signs or pavement markings may indicate the lane you should use.
Unless otherwise indicated, use the right lane to take an immediate right. Use either lane to continue straight. Use the left lane to turn left or make a U-turn by traveling around the circle.
Stay a safe distance behind trucks because they may need to use both lanes or drive onto the truck apron to navigate the roundabout.
Generally, don't change lanes in the roundabout. However, some double-lane roundabouts have special pavement markings that will move you from the inside lane to the outside lane to make it easier to exit.
Navigating a roundabout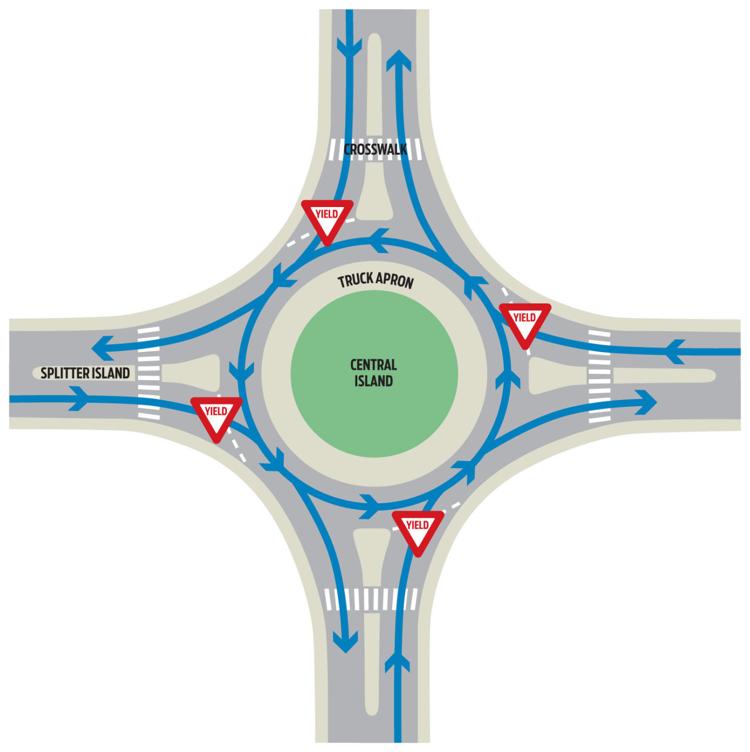 ABOUT ROUNDABOUTS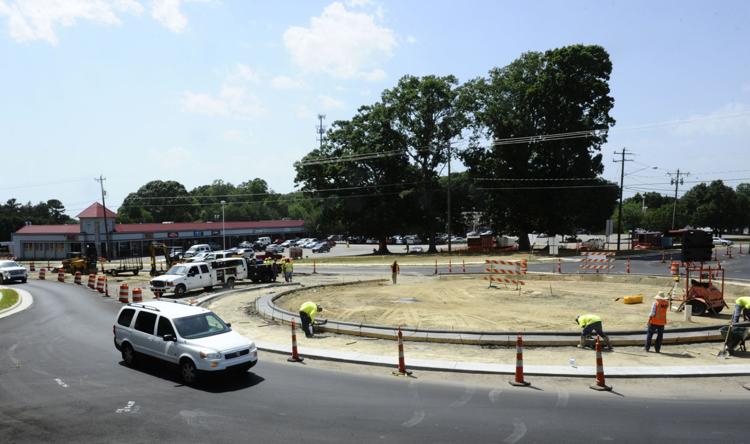 Roundabouts aren't the only type of circular intersections. Rotaries were used before the 1960s, typically have a large diameter and may require lane changes.Traffic circles may use stop control, or no control, on one or more entries. Signalized traffic circles use traffic lights to control traffic movement within, into or out of the roundabout.
Roundabouts may be oval or oblong.
The first traffic circle for cars in the United States was New York City's Columbus Circle in 1905.
Clemmons was the site of the N.C. DOT's first modern roundabout; it was built in 1999 on Fraternity Church Road just off U.S. 158 in front of Clemmons Middle School.
The roundabout at Main Street and Salem Avenue near Old Salem, which opened in January 2005, was the first multi-lane roundabout in North Carolina.
A SAFER OPTION
Roundabouts reduce the number of non-pedestrian "conflict points" where crashes can occur from 32 in a conventional intersection to eight.
According to 2011 data from the N.C. DOT Mobility and Safety Division, after roundabouts replaced traditional intersections, total crashes went down 46%; fatal and injury crashes went down 76%; and head-on crashes went down 75%.
Roundabouts also reduce crash severity because they reduce speed, generally to 15 to 25 mph.
Pedestrians are safer in roundabouts because of slower speeds and cars frequently having to yield. Pausing on a splitter island means a pedestrian has to worry only about one direction of traffic at a time.
A single-lane roundabout can handle more than 20,000 vehicles a day, and a multi-lane roundabout can handle more than 40,000.
Sources: N.C. Department of Transportation; Washington State Department of Transportation; National Academy of Sciences; Federal Highway Administration