More than a thousand people came to Union Baptist Church on Tuesday to celebrate the life of Julius "Juice" Randolph Sampson Jr., a 32-year-old married father of three and a local barber who was shot to death outside a restaurant at Hanes Mall last week.
The pain from his death was still raw. The visitation, which started at noon, lasted for a little more than an hour as friends and family stopped by his open casket.
Nearly all wore white clothing at the request of Sampson's family. Some wore shirts emblazoned with Sampson's image, the same image that has appeared throughout social media since his death on Aug. 6 — Sampson dressed in a white and black tuxedo, wings behind his back.
During a service that lasted over two hours, Keyia Sampson, Sampson's widow, said God made her husband specifically for her.
"When he left on Tuesday morning, he knew I loved him and I knew he loved me," she said.
She described him as a butterfly emerging from a cocoon.
"I didn't change him," she said. "I stepped into the cocoon with him."
Questions linger
Sampson died Aug. 6 in a fatal shooting outside BJ's Restaurant and Brewhouse that many of his friends believe was racially motivated. Sampson was black and the alleged shooter, 22-year-old Robert Anthony Granato, is white.
Winston-Salem police Chief Catrina Thompson said investigators have not uncovered any evidence so far that the shooting was racially motivated, though she said both men used a racial epithet during the altercation. She has declined to say what the racial epithet was and who said it first. A source close to the investigation said that Granato used it first and that the altercation started when Sampson defended a female bartender at BJ's.
Granato is charged with felony murder and carrying a concealed weapon while or after consuming alcohol. He is being held in the Forsyth County Jail with no bond allowed.
In the eyes of the people gathered at Union Baptist Church on Tuesday, Sampson lived and died as a hero.
Reverberating over and over again like a refrain were certain characteristics friends and loved ones said Sampson exemplified — a dedicated father, a devoted husband, a man of faith, a community servant, a mentor to young black men.
"He was a standup guy," Keyia Sampson said. "He made a choice to stand up for right."
Her husband, she said, stood up for her, for his family and for a stranger, a reference to the female bartender at BJ's.
According to his obituary, Sampson graduated from North Forsyth High School in 2005. He attended N.C. Central University and later obtained several trade degrees and certifications.
But he found his passion when he enrolled in Winston-Salem Barber School in April 2016. He graduated 11 months later in March 2017 and began working at Supreme Legacy Barbershop at Hanes Mall.
Jermaine Foster, the owner of Supreme Legacy, said Sampson impressed him from the first time they met.
And they soon became close friends.
"He didn't change," Foster said. "He became so much better…He was aiming for what he was trying to be."
Wake up heaven
Angelo Terry, one of Sampson's friends, said Julius Sampson proved on a daily basis just how false the narrative about black men is.
And even though black men face barriers, Sampson proved by the example of how he led his life that you could break through those barriers, Terry said.
Then he spoke directly to Sampson.
"I've been with your wife every single day since you went to the other side," he said. "You were fully loved."
The week before his death, Sampson, his wife, and his father-in-law, Bishop Robert O. Ingram, who delivered the eulogy, went on a cruise in Charleston, S.C.
Keyia Sampson said she persuaded her husband to enter a "hairy chest" contest. Julius Sampson entered and competed with gusto.
"He went up there and pulled out moves I had never seen before in my life," she said, as many in the congregation laughed.
He won the contest, and on their way back home, Ingram said Julius Sampson took a nap.
When Sampson woke up, Ingram said he asked his son-in-law how he could sleep so peacefully.
Ingram said Sampson's reply was simple: If he died in his sleep, he knew he would wake up in heaven.
Julius Juice Sampson Jr Funeral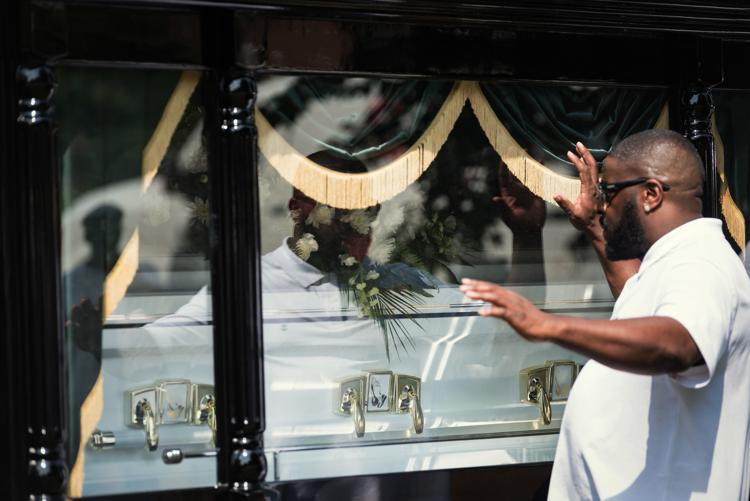 Julius Juice Sampson Jr Funeral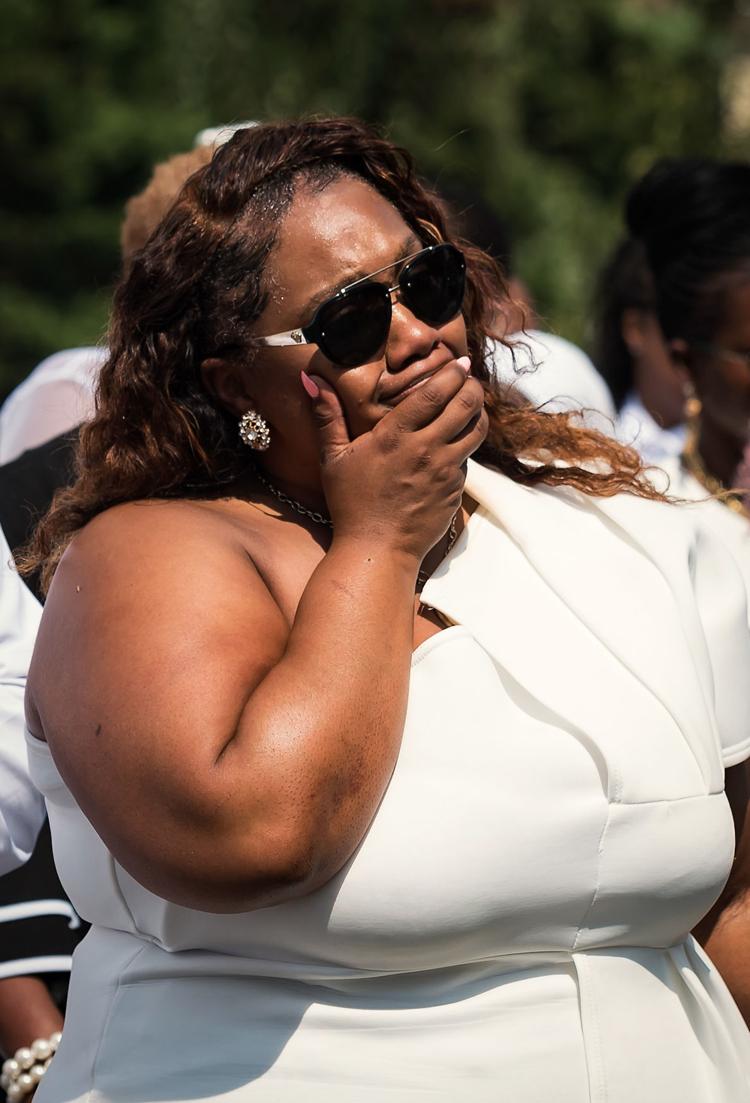 Julius Juice Sampson Jr Funeral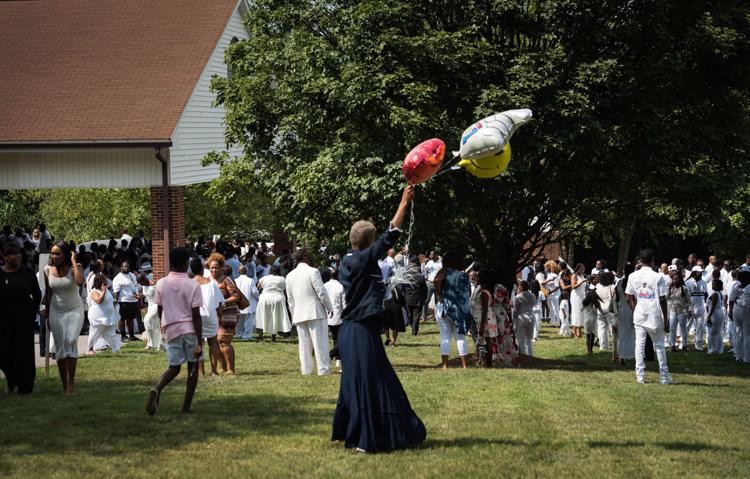 Julius Juice Sampson Jr Funeral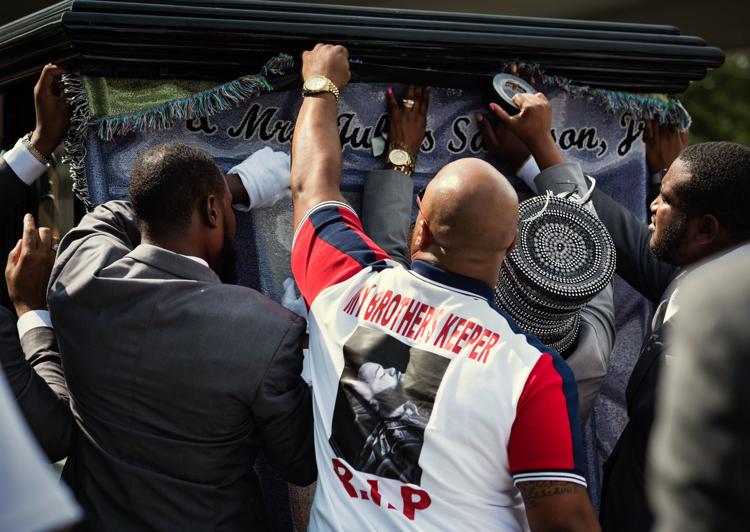 Julius Juice Sampson Jr Funeral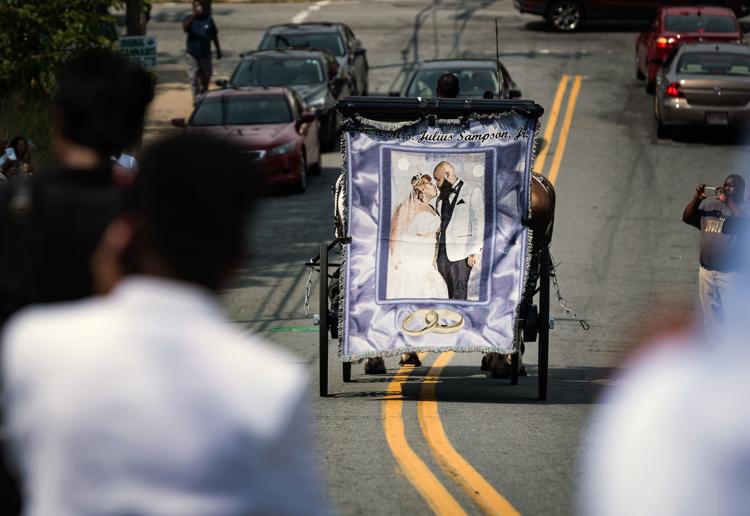 Julius Juice Sampson Jr Funeral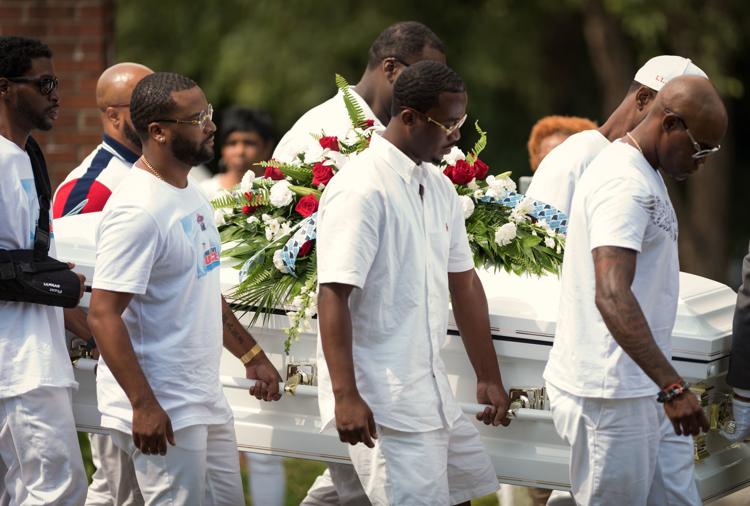 Julius Juice Sampson Jr Funeral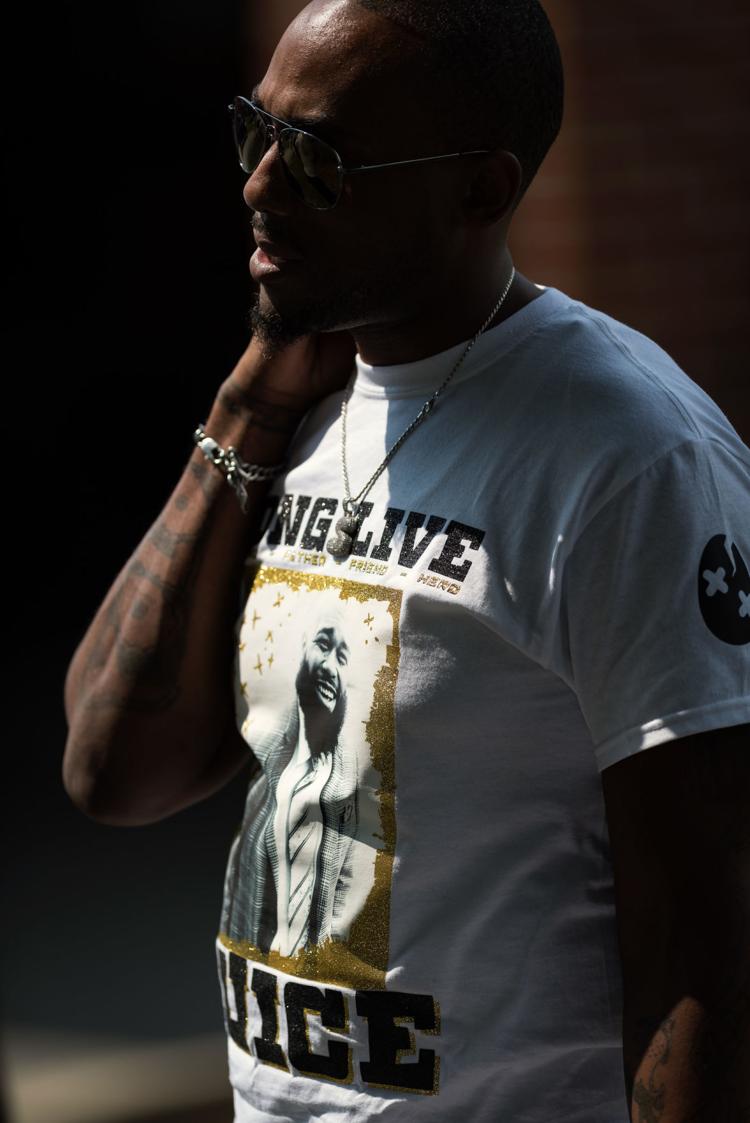 Julius Juice Sampson Jr Funeral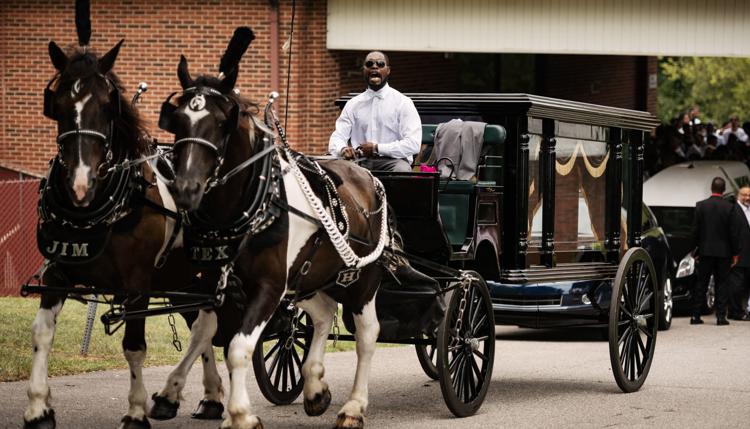 Julius Juice Sampson Jr Funeral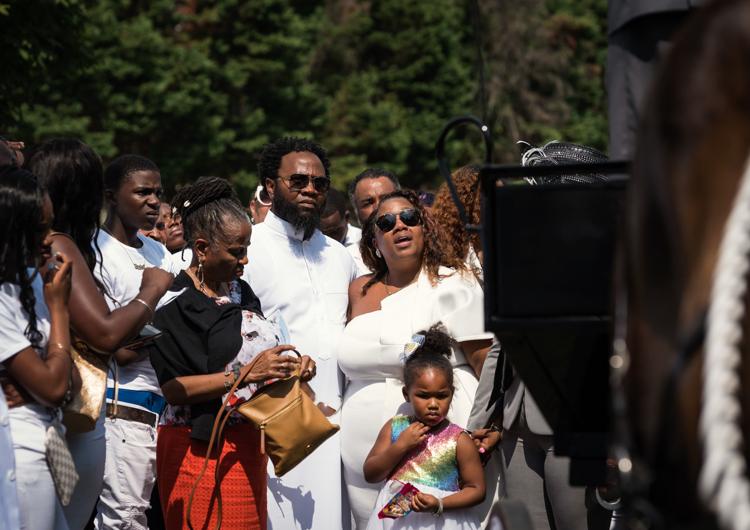 Julius Juice Sampson Jr Funeral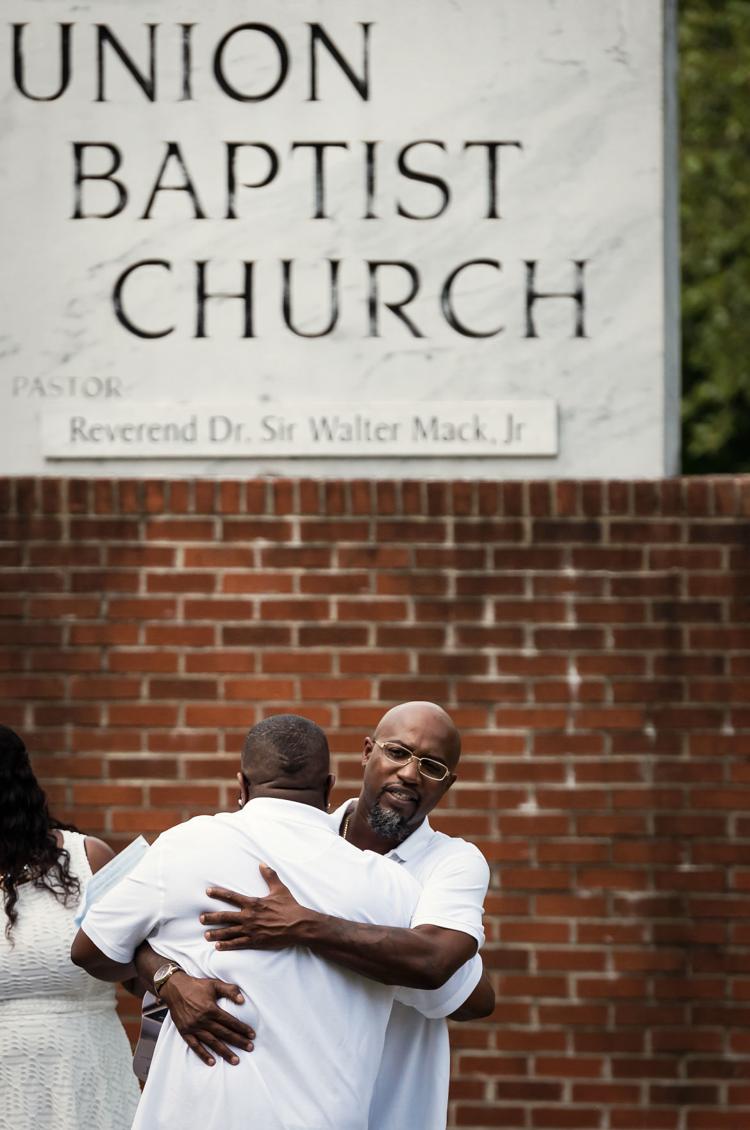 Julius Juice Sampson Jr Funeral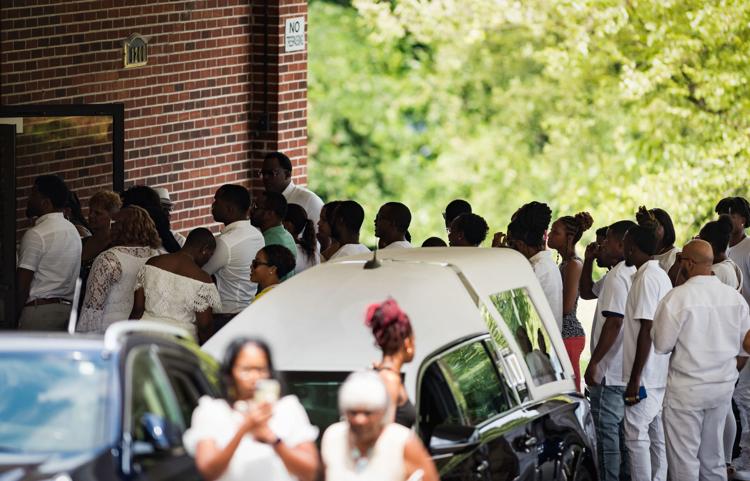 Julius Juice Sampson Jr Funeral