HIGH POINT — High Point University announced an ambitious plan Tuesday for its next decade that includes new buildings and academic programs, greater cooperation with the city and a massive new endowment for scholarships.
Nido Qubein, who has led the remarkable growth of this once-small and little-known local college over the past 15 years, will remain on campus to oversee this next phase. The university also announced Tuesday that Qubein has signed a 10-year extension that will keep him as High Point's president through 2029.
"Nido Qubein has transformed High Point University, but he's done a lot more than that," Bob Brown, chairman of the university's board of trustees, told a crowd that filled the auditorium of HPU's fine arts center.
"He's helped bring the city of High Point acclaim all around the world and bolstered economic impact. He's helped lead the way not just on campus but throughout the community."
On campus over the next decade, HPU will invest another $1 billion into scholarships and construction.
The bulk of that money, $700 million, will go toward a scholarship endowment that would be about 10 times the size of HPU's current endowment.
Qubein said he wants to make HPU — which lists a price of $52,000 for the current academic year — more affordable. He also said he wants to make the university more racially and ethnically diverse and attract more top high school graduates as well as veterans.
"I don't want this school to be just for rich kids," Qubein said.
The remaining $300 million will go toward new facilities and new academic programs.
New facilities include a new library, new academic and athletics buildings, an admissions center, and residential and dining facilities for a school that he said will grow to about 6,000 students. Enrollment stands at about 5,400 this fall.
(In a news release issued after Qubein's remarks, HPU said one of those facilities will be a hockey arena for a new Division I team. Qubein did not mention hockey Tuesday.)
New programs include an events management program that started this fall. HPU also will launch a new major in hospitality starting in fall 2020, about the time the university opens a 30-room hotel on campus.
A nursing program is two or three years away, Qubein said. University leaders are considering about five other programs but he did not name them Tuesday.
Off campus, Qubein said HPU will form a committee of High Point leaders to work together on key civic issues. Qubein and the university have led fundraising efforts for a stadium and a children's museum in downtown. Qubein said he hopes this new group will help city organizations move together in the same direction for the betterment of High Point.
"High Point University has invested more than $2 billion on this campus since I arrived here in '05," Qubein said. "It's an enormous investment, and we want to protect it. We also want to be in a dynamic city.
"We have come a long way ... but there is so much more we can do together."
Qubein will stick around to shepherd these changes. This summer, shortly before his 71st birthday, Qubein agreed to remain as HPU's president for 10 more years.
In Qubein's first 15 years, High Point's enrollment has more than tripled, and its campus has grown from 18 buildings on 91 acres to 128 buildings on 500 acres. The university bought the city's largest indoor mall, opened the region's first pharmacy school and, by its own estimate, pumps $800 million into the regional economy each year through its payroll, its own spending and the spending of students, their parents and other visitors.
Qubein has been rewarded handsomely for the university's growth and the money he has given back to the school. HPU's communications school bears his name. Qubein and his wife's name will be on the new basketball arena, conference center and hotel complex scheduled to open next fall. He has ranked among the nation's highest-paid college presidents.
In remarks to reporters after Tuesday's announcement, Qubein said he intended to stay at HPU only a couple of years when he accepted the presidency in 2005. Qubein was then a public speaker and chairman of four local companies who had never worked in higher education. But he attended the school once known as High Point College and thought he could help.
But Qubein said he fell in love with the students, the employees and the school's mission. Two years turned into a decade — he celebrates his 15th anniversary as president on Jan. 1 — and he said he feels blessed to be at HPU.
But there's more work to do, he said.
"It's about completing a mission that deserves one's 100 percent effort," Qubein said.
HPU announces 10-year plan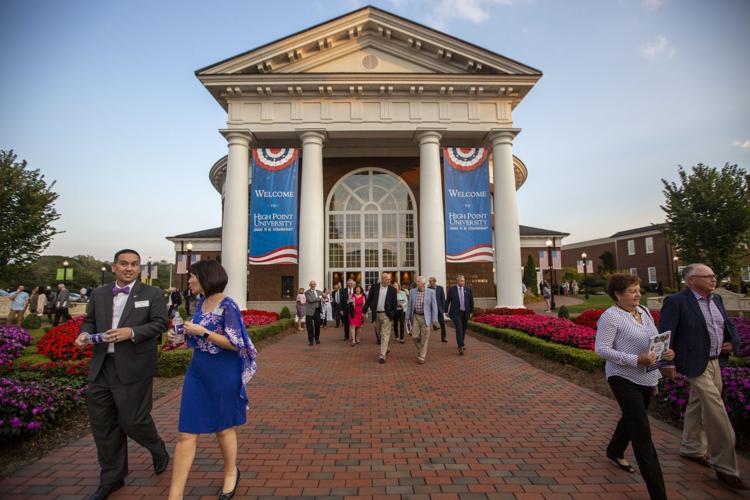 HPU announces 10-year plan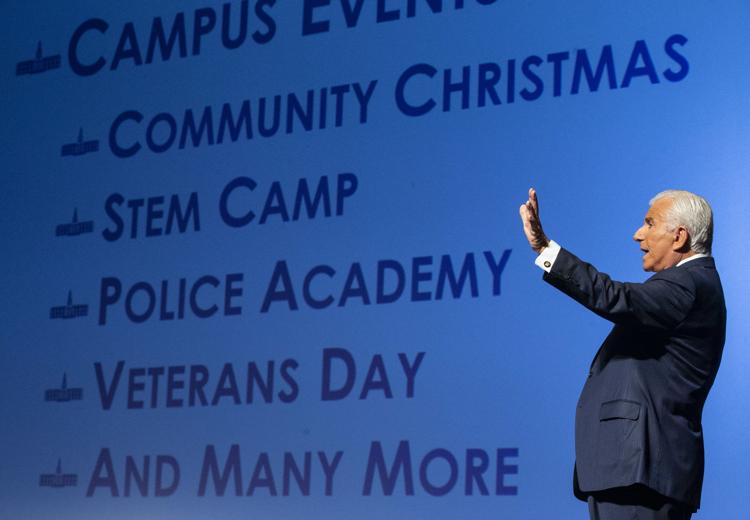 HPU announces 10-year plan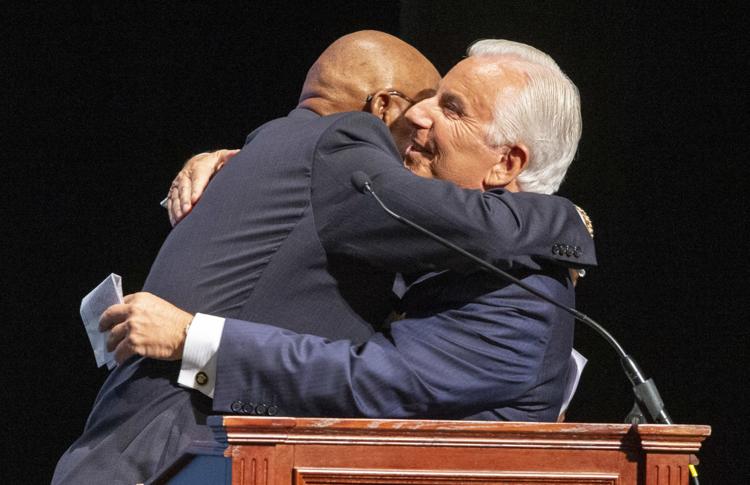 HPU announces 10-year plan

HPU announces 10-year plan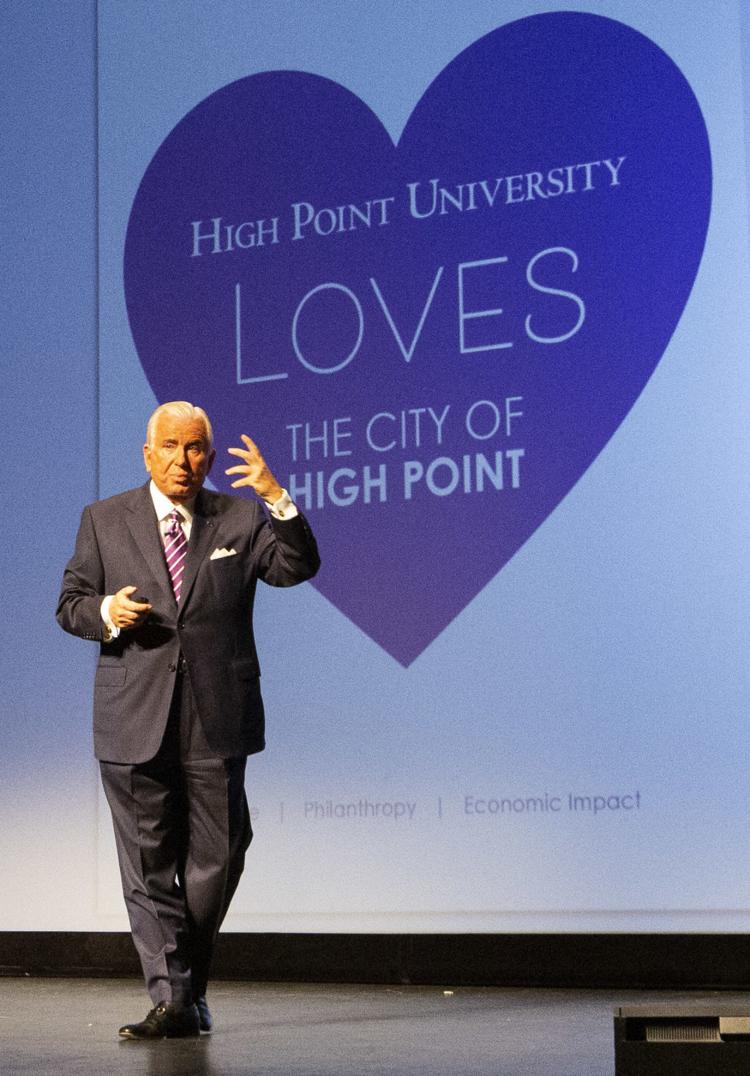 HPU announces 10-year plan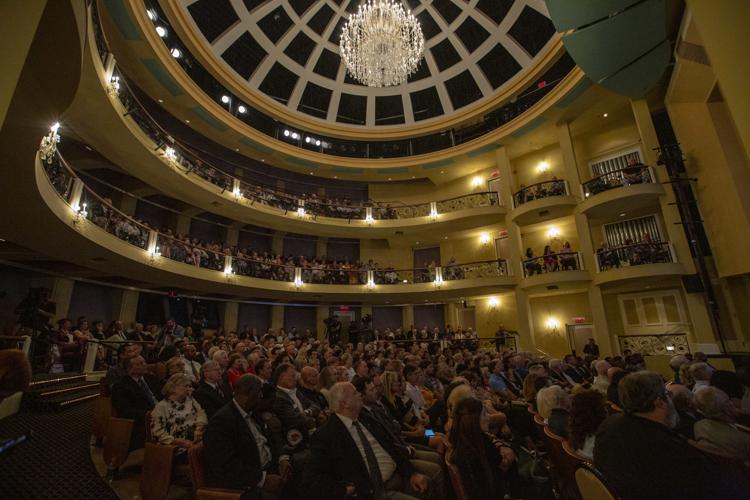 HPU announces 10-year plan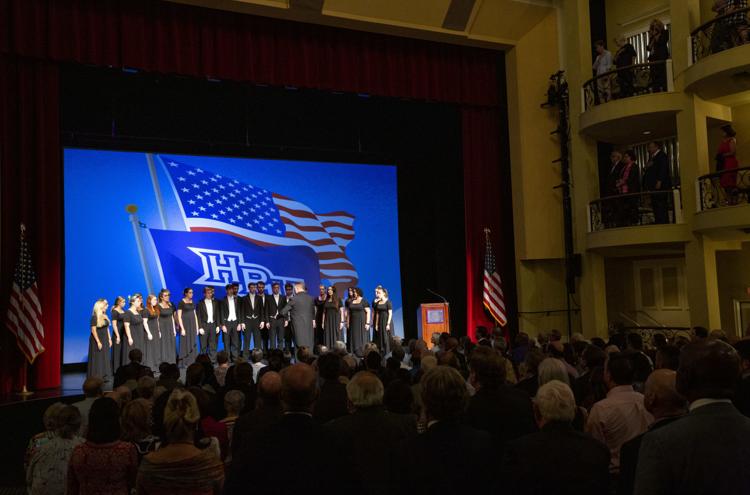 HPU announces 10-year plan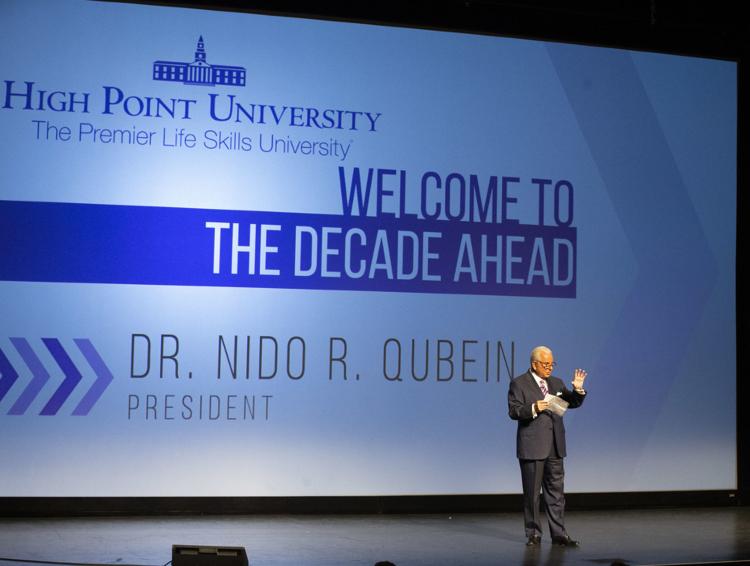 HPU announces 10-year plan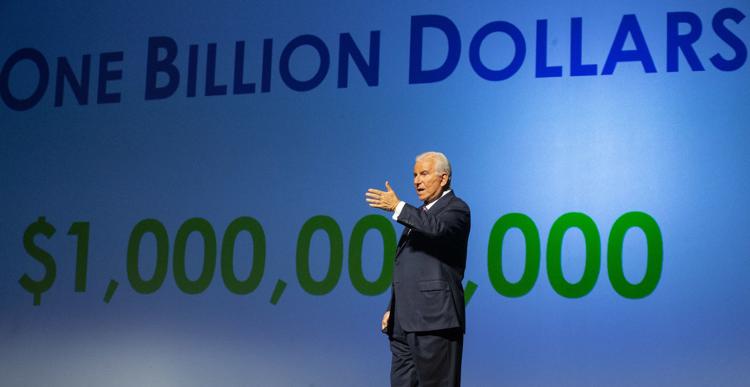 HPU announces 10-year plan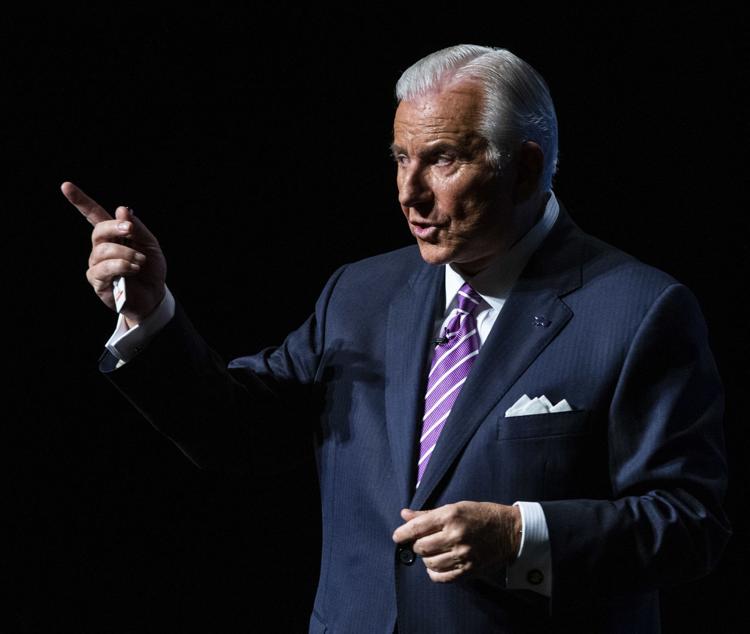 HPU announces 10-year plan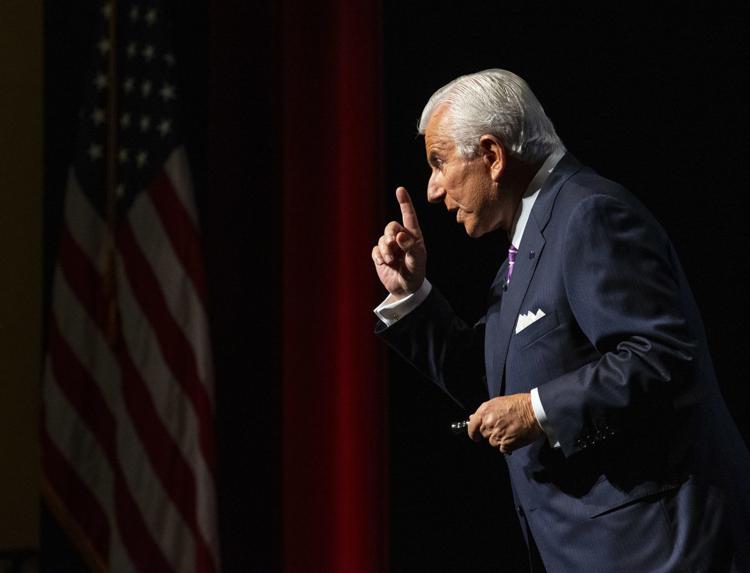 HPU announces 10-year plan