Nearly 30 people, many wearing shirts emblazoned with Gabriel Dominguez Jr.'s face or with the words "Justice for Gabe" watched in Courtroom 5A as the man who fatally shot Gabriel more than a year ago take some responsibility for Gabriel's death.
But many of them didn't believe the charge — voluntary manslaughter — that Jamel Shannon Kinzer, 30,  pleaded guilty to matched the crime. They believed Kinzer should have pleaded guilty to first-degree murder and that Kinzer's actions around 3 a.m. on July 15, 2018 were premeditated and deliberate. Prosecutors said Friday that the evidence didn't match up to first-degree murder for a number of reasons, including assertions that Kinzer was defending himself.
"There's nothing we can do," Cristian Dominguez, Gabriel's older brother, said after the hearing. "It's in the hands of God." 
Judge David Hall of Forsyth Superior Court sentenced Kinzer, who had no prior criminal record, to a minimum of four years to a maximum of five years and seven months in prison. 
The shooting happened at the Cook Out restaurant at 3101 Peters Creek Parkway. Assistant District Attorney Belinda Foster said this is what happened:
Cristian and his wife, Gabriela, were waiting to place an order in the drive-thru. Ahead of him was Kinzer, who was with his girlfriend. Behind Cristian was Gabriel, 26, and his fiancée, Melina Montero. 
Cristian, impatient with how long it was taking for employees to take his order, honked his horn. Kinzer, thinking that Cristian was honking at him, got out of his vehicle and started to approach Cristian's car, but Kinzer's girlfriend called him back. 
Finally, Cristian was able to place his order and drove forward to get his food. Then, Kinzer got out of his car again and this time, he walked to Cristian's car and asked Cristian why he honked. Cristian explained that he was honking at Cook Out employees and not him. The two men began arguing, and Gabriel got out of his car to check on his older brother.
That's when Kinzer and Gabriel began arguing. Things became heated. Gabriel punched Kinzer, fracturing his jaw, and Kinzer fell over a split-rail fence. 
Gabriel turned and was walking back toward his car when Gabriela screamed. She saw Kinzer pull out a gun. Gabriel turned back around, and Kinzer fired his gun three times. Gabriel was shot at least twice in the face. 
Gabriel was taken to the hospital, where he died three days later. Cristian said in court that he was declared brain-dead. 
"Watching him slip away slowly for three days was the worst thing I had to bear," Melina Montero said in court. 
Challenges for prosecutors
Foster outlined several issues that made it hard for prosecutors to bring a first-degree murder case against Kinzer, but the biggest issue of all was that prosecutors would have had a hard time disproving that Kinzer believed he needed to use deadly force to defend himself. Combine that with issues with witness statements, it would have been hard to get a first-degree murder conviction if the case had gone to trial. 
Kinzer suffered serious injuries from the fight. He had his jaw broken in two different places and there was a pre-existing brain injury that Kinzer's attorney, Stuart Brooks, said came from a car crash. 
The brain injury could have been used to argue diminished capacity, Foster said. 
Kinzer's girlfriend told Winston-Salem police that during the altercation, Gabriel also punched her. She said Gabriel wouldn't back off from the altercation even after she told him that Kinzer had a gun.
Foster said the family does not believe this plea represents justice.
"They believe this is premeditated first-degree murder," she said. 
Brooks said Kinzer was in fear for his life. 
"He was beaten to a pulp," he said. 
This was self-defense, Brooks argued. Still, Kinzer is remorseful.
"He hates being here and wished it didn't happen like it did," he said.
Hall, a veteran prosecutor before he became a judge, said this was a tragic crime but agreed that this fit all the elements of voluntary manslaughter.
Cristian Dominguez didn't agree and mentioned Kinzer's military background, saying that Kinzer had the kind of skills to shoot Gabriel. Kinzer shot Gabriel down like an animal, he said. 
He urged Hall to consider the harshest punishment possible.
Love of family
Montero said she and Gabriel used to dream together and that Gabriel's motivation was always family and his children. His sons, Johnathan and Jeshua, sat on the second row, each wearing shirts bearing their father's image.
Born in Orange County, Calif., Gabriel graduated from high school and went to college. His ambition was to become a truck driver, which he achieved before his death at the age of 26. 
Montero said her daughter has to see a counselor because she is having a hard time dealing with Gabriel's death. Her 6-year-old son is struggling to understand that his father is gone.
And her 5-year-old son just knows that his Daddy is in the sky and is not coming back.
Cristian described his brother as hardworking and a great father. His brother held down two jobs to take care of his family. 
His last words, Foster said, were dedicated to his family: "My boys, I love them."
Just before sentencing, Montero held her head in her hands. Her sons came to hug her after the hearing as family and friends sat in the courtroom for a few minutes as Chief Assistant District Attorney Jennifer Martin answered their questions. 
Gabriel's mother, Clotilde Parral Penaloza, collapsed into tears. The two boys, one by one, hugged her. 
In the hallway outside the courtroom, Montero thanked everyone for coming. Many left the courthouse and went to Gabriel's graveyard.
-- HIDE VERTICAL GALLERY ASSET TITLES --
Kinzer Plea Hearing Fatal Shooting of Dominguez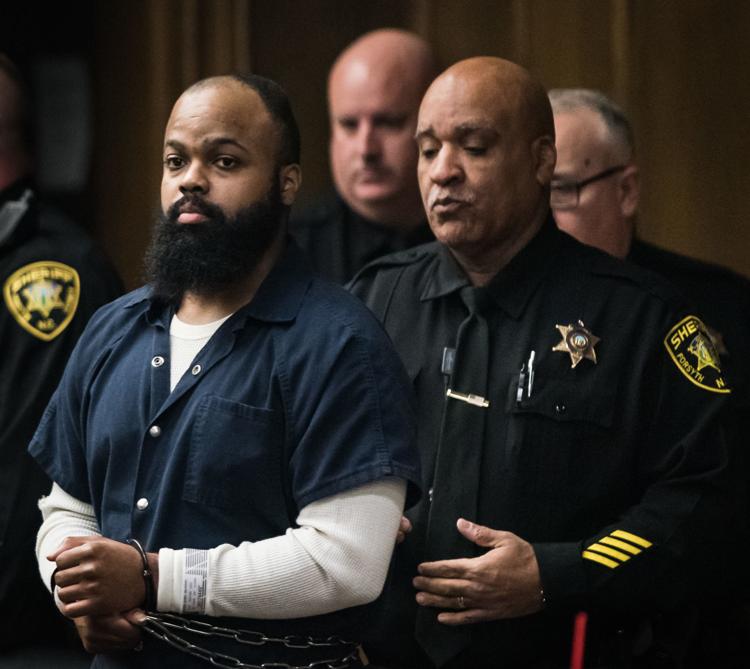 Kinzer Plea Hearing Fatal Shooting of Dominguez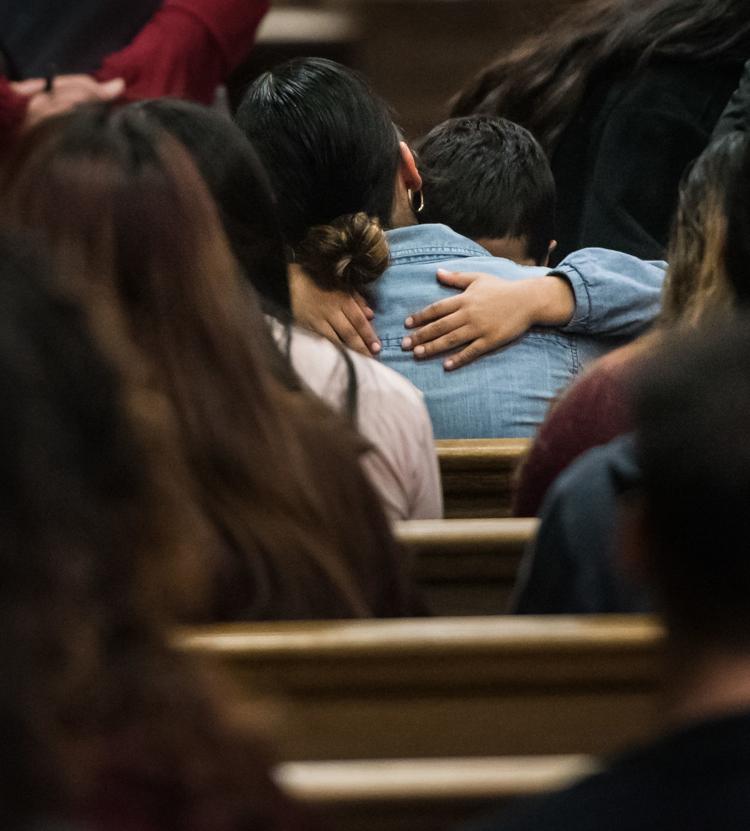 Kinzer Plea Hearing Fatal Shooting of Dominguez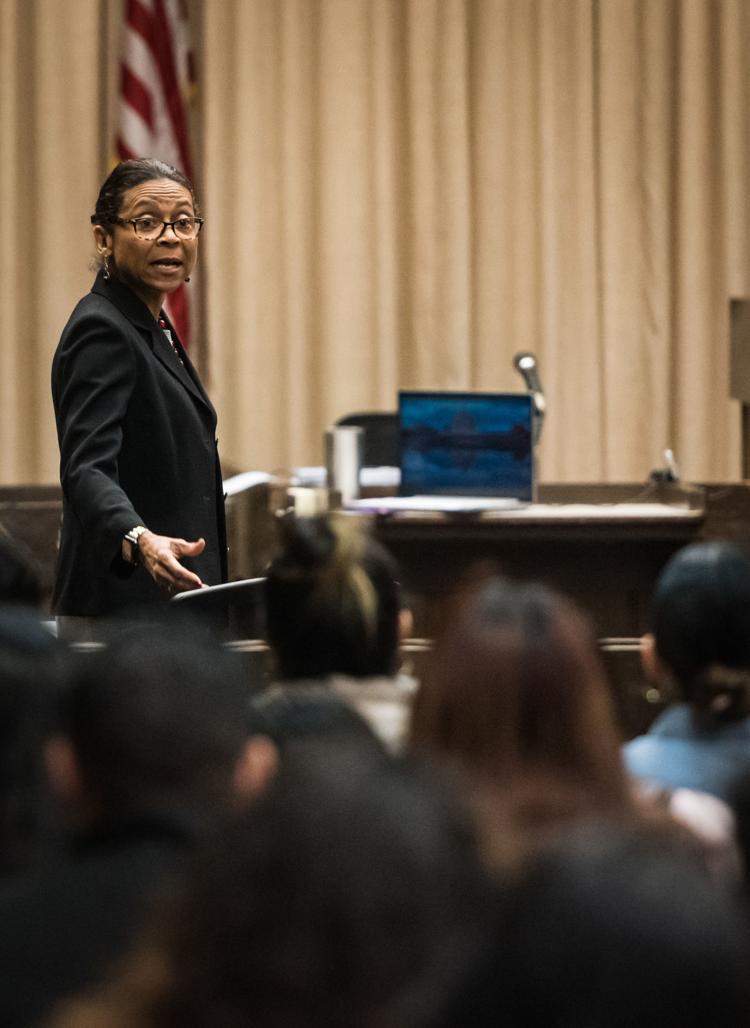 Kinzer Plea Hearing Fatal Shooting of Dominguez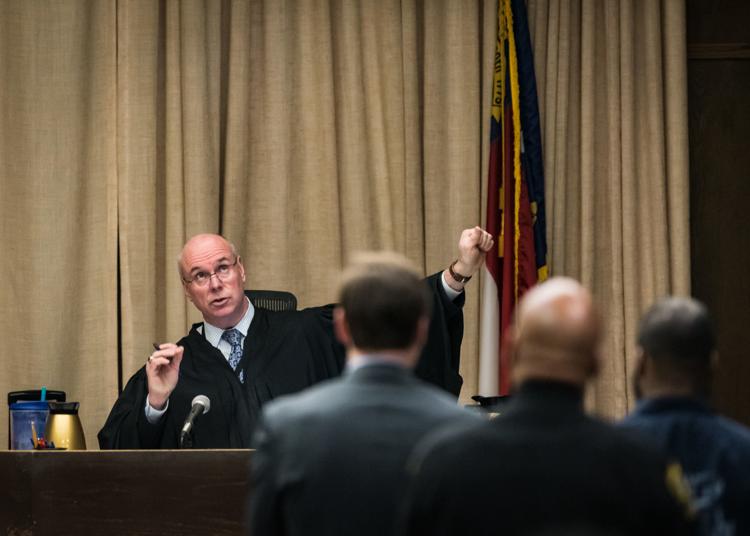 Kinzer Plea Hearing Fatal Shooting of Dominguez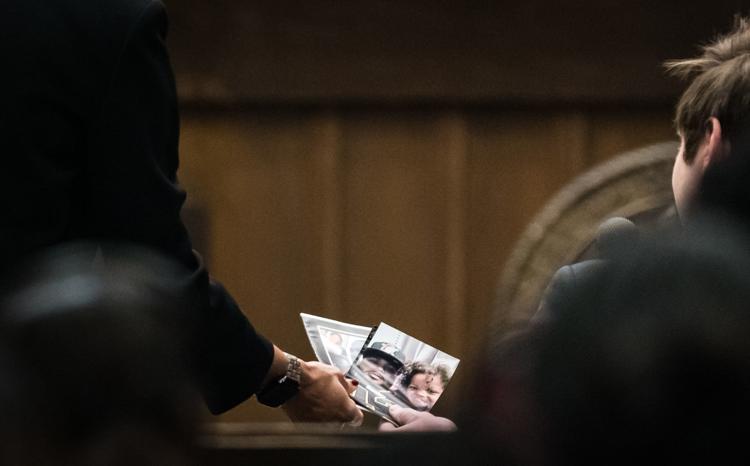 Kinzer Plea Hearing Fatal Shooting of Dominguez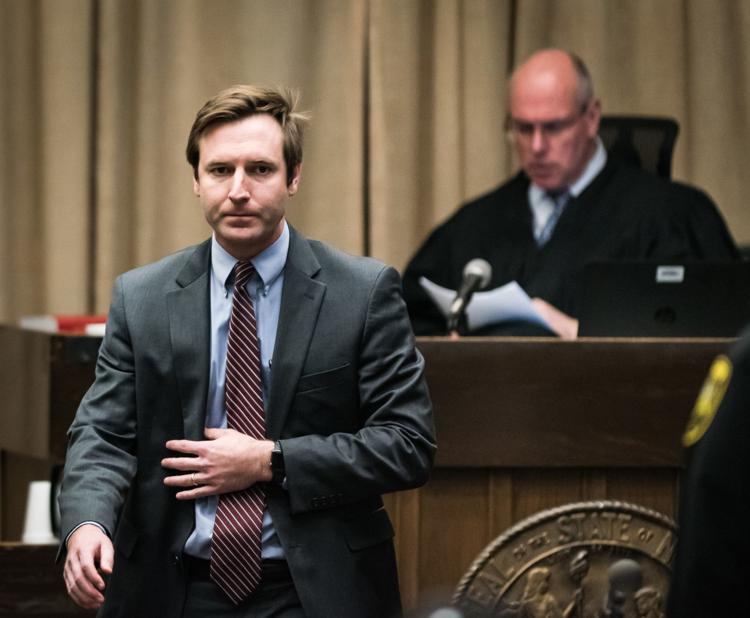 Kinzer Plea Hearing Fatal Shooting of Dominguez
Kinzer Plea Hearing Fatal Shooting of Dominguez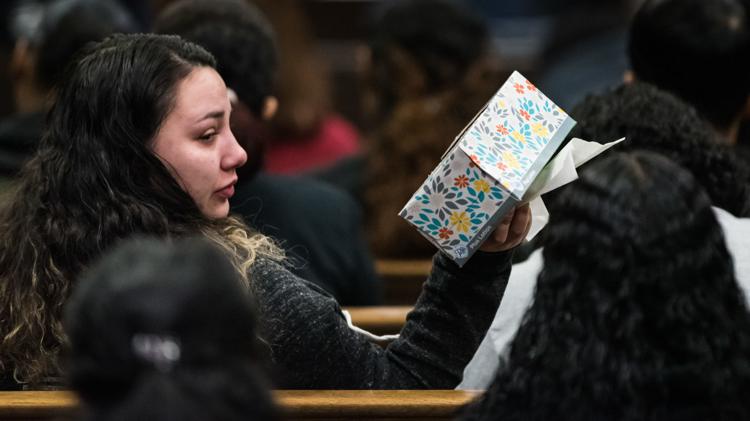 Kinzer Plea Hearing Fatal Shooting of Dominguez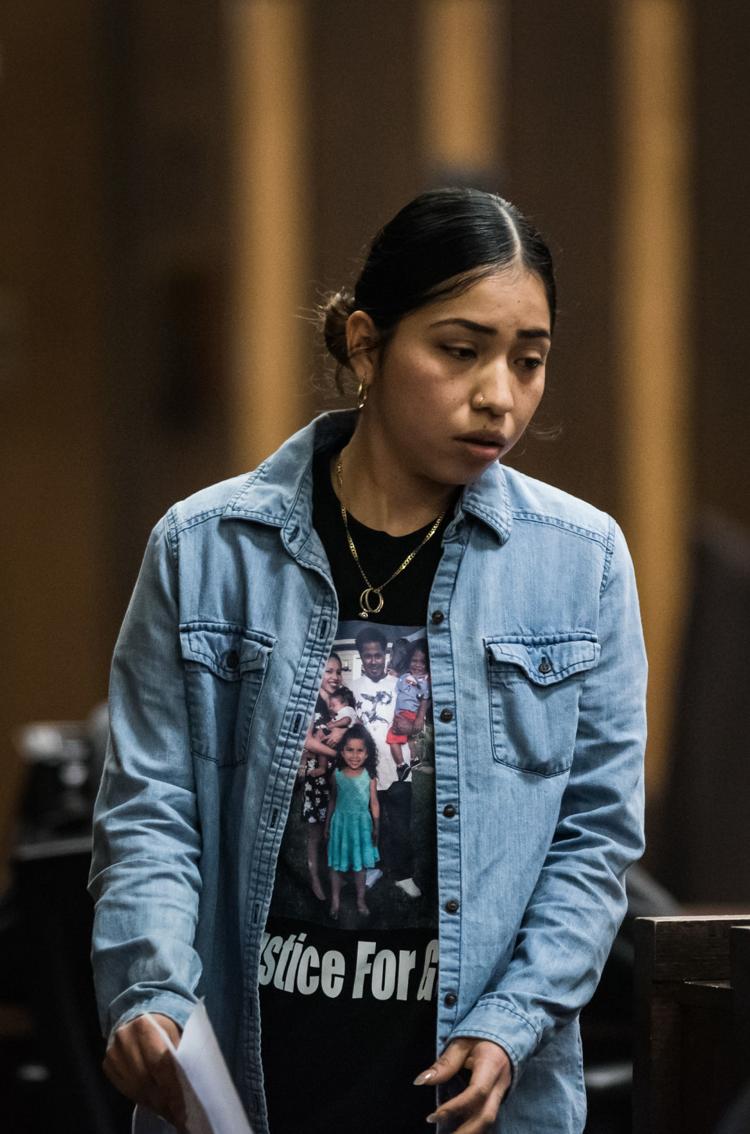 Kinzer Plea Hearing Fatal Shooting of Dominguez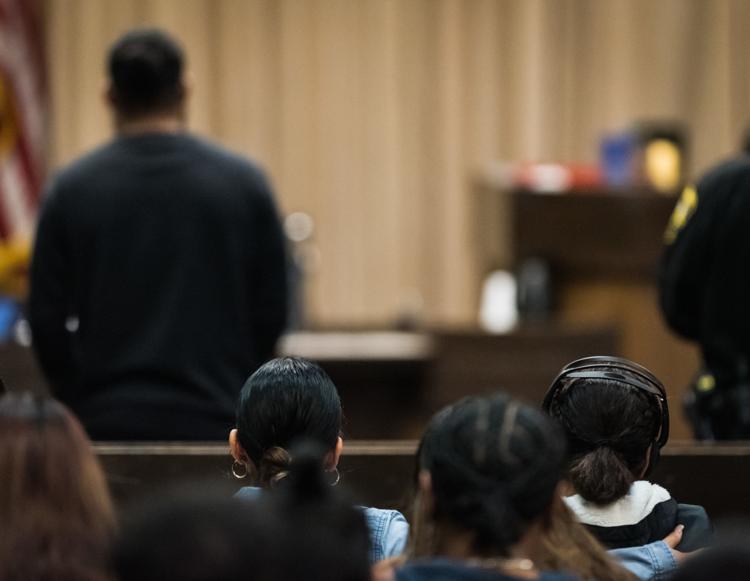 Kinzer Plea Hearing Fatal Shooting of Dominguez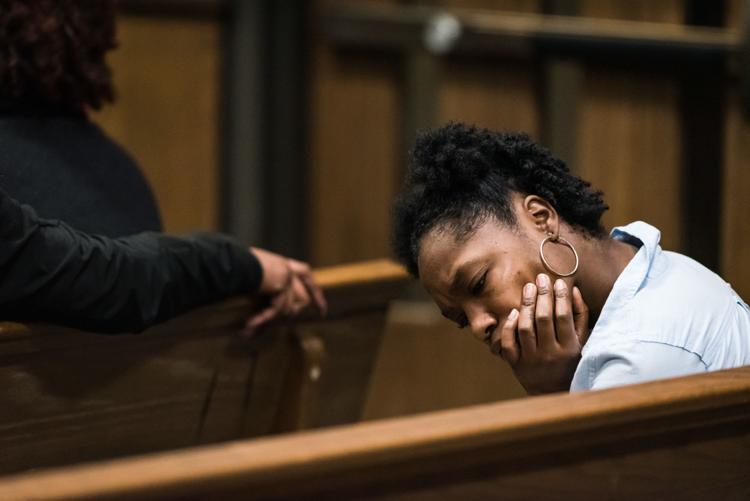 Kinzer Plea Hearing Fatal Shooting of Dominguez
Kinzer Plea Hearing Fatal Shooting of Dominguez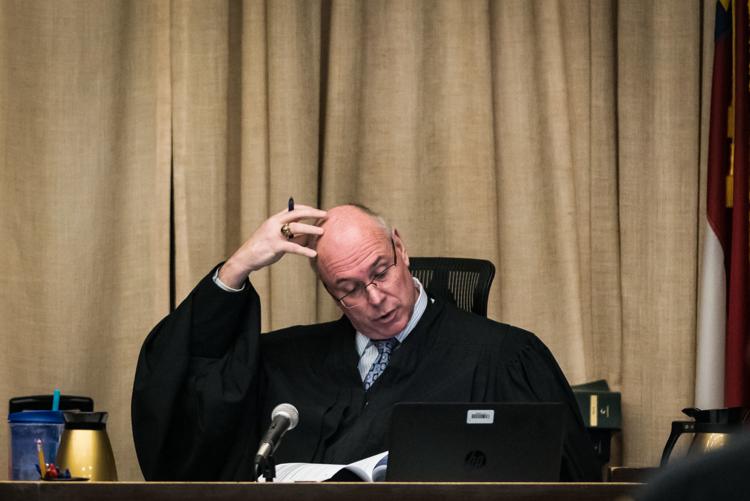 Kinzer Plea Hearing Fatal Shooting of Dominguez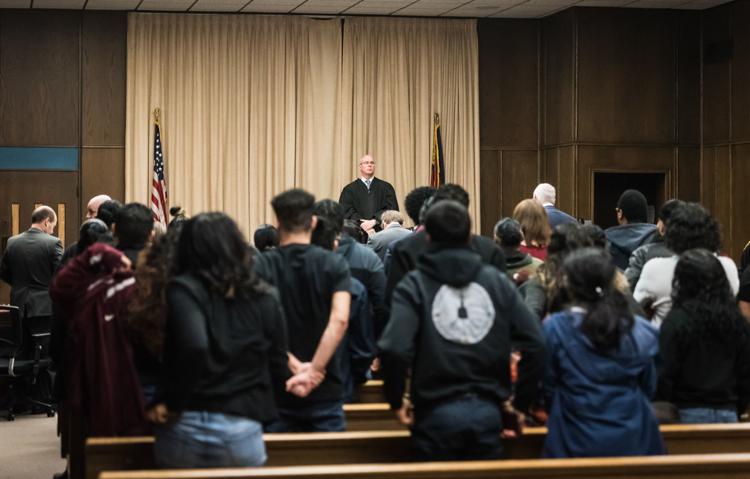 Kinzer Plea Hearing Fatal Shooting of Dominguez