Westbound lanes of Interstate 40 were closed for hours Tuesday night near exit 182 at Harper Road near Clemmons. The interstate reopened around 11:20 p.m. Tuesday.
The interstate shut down after a tractor-trailer crashed into a concrete wall, jack-knifed and burst into flames Tuesday afternoon. The highway's westbound lanes were expected to reopen by 11 p.m. Tuesday night, the N.C. Department of Transportation said in email.
Trooper B.P. Daniels of the N.C. Highway Patrol said the wreck could have been much worse. The truck driver was uninjured and was able to climb out of his smashed cab when his rig came to a stop.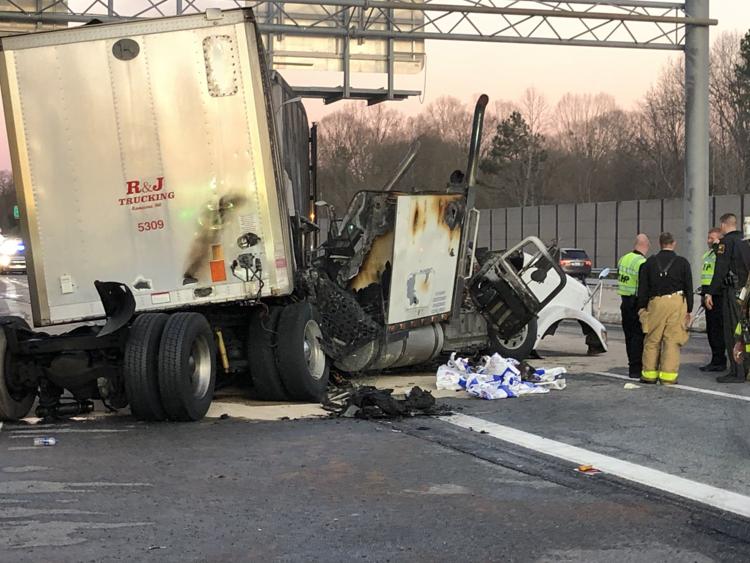 The trooper said there was an equipment failure on the truck that occurred just before the truck hit the concrete barrier. He would not say what the failure was.
Construction is underway in the area to widen Interstate 40 as it crosses from Forsyth into Davie County.
The crash occurred about 3:30 p.m., according to Anthony Stewart, assistant Forsyth County fire marshal, who was on the scene Tuesday evening.
Firefighters from Lewisville, Clemmons and Forsyth County responded to extinguish the flames and clean up spilled diesel fuel.