Sheriff Bobby Kimbrough Jr. was joined during Monday's press conference by leaders from the Black community who said they have seen the deputy's body camera footage, though that footage has not been made public.
The four said they agree with Kimbrough that Deputy Troy Curry did not use excessive force.
The Rev. Alvin Carlisle, the president of the local chapter of the NAACP; Bishop Todd Fulton, the social-justice chairman of the Ministers Conference of Winston-Salem and Vicinity; James Perry, the president of the Winston-Salem Urban League; and Al Jabbar, a Winston-Salem native and community activist, appeared the Kimbrough's news conference. 
"We are satisfied that the officer did everything he could to avoid a confrontation with (Moody)," Carlisle said. "It's important for us to be married to the truth."
Kimbrough said he consulted with the Forsyth County District Attorney's Office, which also determined that Curry acted properly and didn't use excessive force.
Charles Redell Moody, 27, a black man, said that Curry, who is white and was working security at the flea market, used excessive force when Curry arrested him. A video that lasts 1 minute and 18 seconds was widely shared on social media.
Kimbrough said many people have used that video to unfairly criticize him and the sheriff's office. Kimbrough said he's irritated by the criticism and that it takes only one incident, such as Moody's arrest, to inflame many people about law enforcement officers.
"We need to know the truth because the truth is portable," Kimbrough said. "If my guys are wrong, I will be the first one to check them because before I was the sheriff or before I was an agent, I was a black man. I understand the sensitivity of being colored, Black (and) African American. But what I am not going to get into is that we are not going to manipulate a situation in the culture and climate that we are in."
The sheriff's office and the owners of the flea market said Moody was arrested because he refused to comply with a statewide mandate requiring masks to combat the spread of COVID-19, and the owners asked him to leave.
Moody said Sunday that's not true. He said he never refused to wear a face mask and he was never asked to leave the flea market. Moody has been charged with resisting arrest and second-degree trespassing, both misdemeanors. Moody was released from custody on a unsecured $250 bond.
He is scheduled to appear in court on Aug. 28.
Moody, who said he has hired an attorney, declined to comment Monday about Kimbrough's statements. 
At the news conference, Kimbrough read a report about the arrest. It said an employee at the flea market approached Moody, who was trying to get money out of an ATM, and told him masks were required at the business and offered to provide one.
Moody refused to wear a mask, Kimbrough said as he read the report. 
"It was explained to him several times, and he refused to wear the mask," Kimbrough said, quoting the report. "The only thing he was concerned about was that he couldn't get money out of the ATM machine."
Moody then began walking out of the building and was followed by Curry and another employee, Kimbrough said. 
Kimbrough and the four community leaders at Monday's event say body camera footage shows that Curry asked Moody to leave the flea market five times and told Moody that he was trespassing. 
"At that point, it was a legal issue," Kimbrough said. "It wasn't about a face mask. It was a trespassing issue."
Moody has disputed the sheriff's office's version of the incident. He said Sunday that no one told him to leave the flea market.
When Curry attempted to arrest Moody, the two men struggled. The video shared on social media showed that struggle as Moody was eventually arrested.
"While I'm walking, he wanted me to stop," Moody said of Curry's actions. "He grabbed me by my arm and I just kind of snatched my arm back. Once I did that, he said, 'You're under arrest.'"
Moody tells Curry he has done nothing wrong. At some point, Curry lifts Moody up and toward a wall. The two men struggle and Curry later yells, "Stop it," several times.
An older white man in a red shirt, who appears to be an employee of the flea market, steps in to assist Curry. When Curry has Moody back up at the counter, a Black man who also appears to be an employee helps Curry get one of Moody's arms behind his back in order to place handcuffs on him.
Kimbrough said he appreciated that the two employees helped Curry arrest Moody.
The sheriff said the video most people have seen doesn't tell the full story of what happened at the flea market before and during Moody's arrest.
Curry's body camera footage shows that Moody used racial slurs and profanity during his arrest, Kimbrough said.  Kimbrough also said he called Moody on Sunday to discuss the incident and spoke to Curry about it as well. The sheriff said he has no ill feelings toward Moody. 
"He was a nice young man in talking to me on the phone," Kimbrough said.
Sheriff Cooks Flea Market response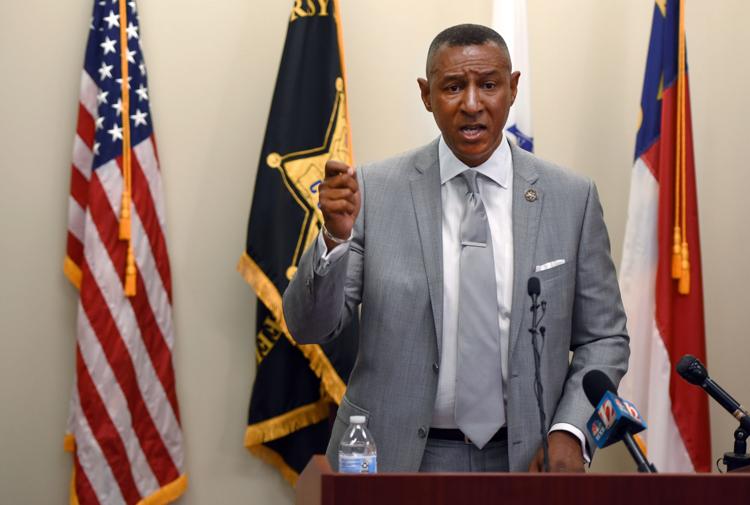 Sheriff Cooks Flea Market response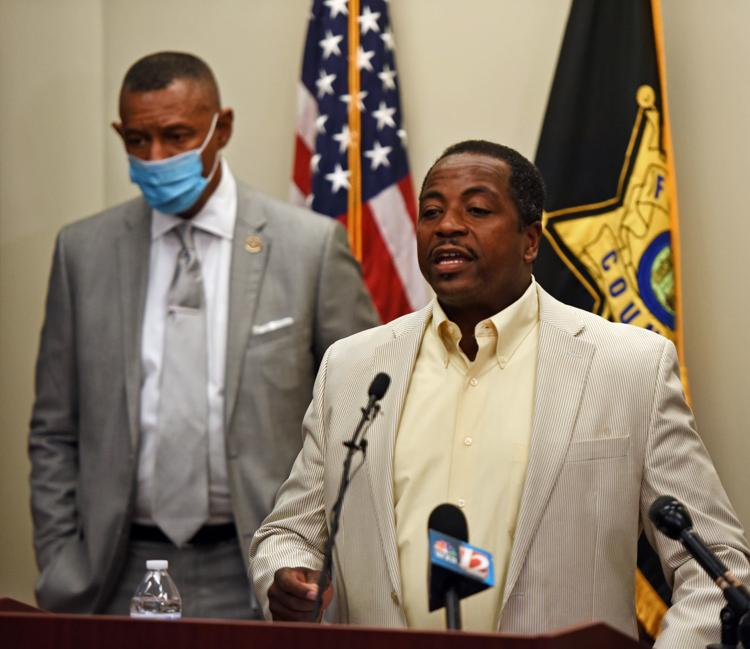 Sheriff Cooks Flea Market response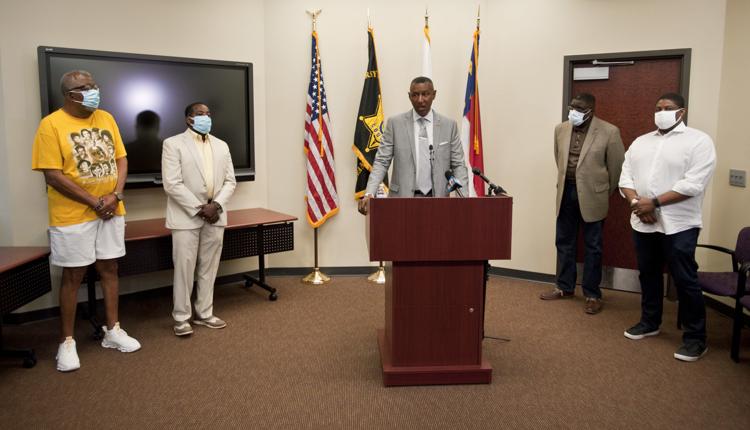 Sheriff Cooks Flea Market response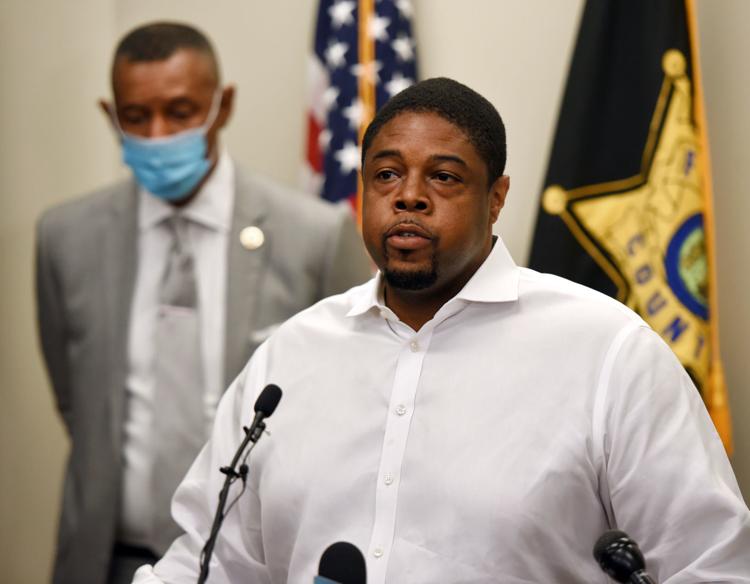 Sheriff Cooks Flea Market response
Sheriff Cooks Flea Market response
Sheriff Cooks Flea Market response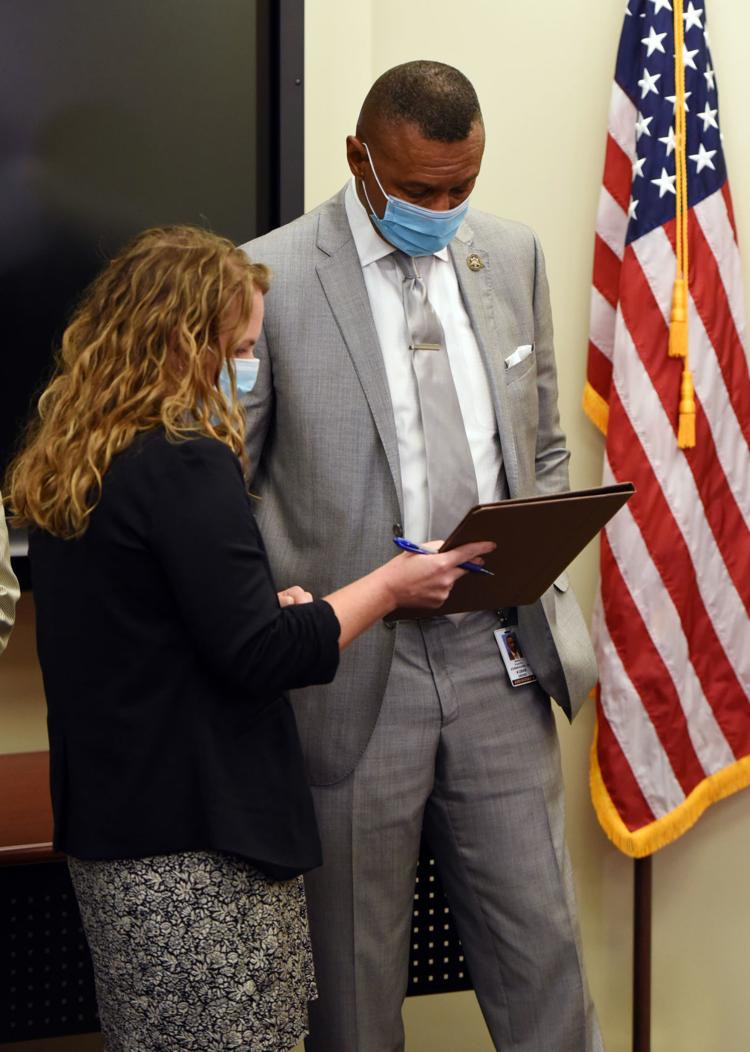 Sheriff Cooks Flea Market response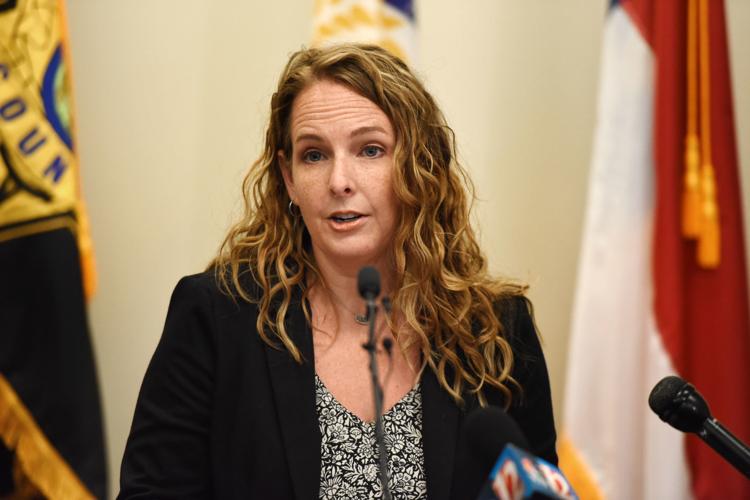 XX HIDE VERTICAL GALLERY ASSET TITLES –