Residents who live in neighborhoods lining Burke Mill Road knew they were holding a losing hand.
They had been fighting Truliant Federal Credit Union's bid to expand on Hanes Mall Boulevard. Their main concern was its proposal to add an access road from Burke Mill, and the additional traffic flooding already overburdened streets.
They'd organized, attended a series of neighborhood meetings and beseeched local elected officials. They met with higher ups at Truliant, and won a few concessions — noise buffers, a new turning land and a traffic signal — but still were feeling outgunned.
Neighbors were pitted against a hometown corporation, one with a sterling reputation, and standing before a jury of city officials with a well-deserved reputation for being favorable to business interests.
They knew that the Winston-Salem City Council would back Truliant. Their own councilman had told them so, and the credit union had already closed on additional property it needed even before the vote.
David was about to get stomped by Goliath. And yet a small group of neighbors loaded a slingshot anyhow.
"I still feel a responsibility to my neighborhood," said Siobhan Murphy of British Woods. "I have to say something."
Remember who's asking
The agenda for Monday night's regular meeting of the Winston-Salem City Council was packed with more than 45 items.
Two — the long-awaited and ultimately anticlimactic renaming of the former Dixie Classic Fair and the proposed sale of city land for the construction of a new Ashley Elementary School — attracted more than average interest.
But it was the two-part request by Truliant that filled the council chamber. The first three rows were mostly filled by suits prominently displaying wearing Truliant name tags; the seats behind them populated by khakis, pantsuits and jeans from small neighborhoods along Burke Mill.
The public hearing — and vote — on the Truliant plan came in two parts. The first was seeking Council's approval of the plan to add a three-story building and with it as many as 450 new jobs over time to the headquarters on Hanes Mall Road.
The second was a rezoning request for a sliver of land along Burke Mill that would allow the credit union to build that access road — essentially a back entrance for employees.
Truliant had won approval at other stops along the way and were so confident of winning approval by the full Council that it closed a deal for that land … in September.
Jeff Fansler, the deputy director of the city's transportation department, told members of council that "traffic-calming measures" were already in the works, and that a $150,000 traffic study not scheduled to be finished until early next year would have "no red flags."
"We don't expect a negative impact" from this site, he said.
For good measure, Truliant officials reminded Council that the credit union was founded in Winston-Salem, handles $2.6 billion in assets and has 700 local employees. It's a diverse company that supports more than 70 nonprofits. The planned expansion, they said, would add $40 million in tax value.
Valid points, but council members were already well aware of those facts.
"We've been a very strong corporate citizen. We've been a good, quiet neighbor," said Todd Hall, Truliant's president.
Long-standing problems
Architect Doug Stimmel followed up by noting that the credit union had agreed to help pay for a new traffic light, add landscape buffering above and beyond what's required and to restrict the number of employees who are allowed to use the gated access road.
"We're sympathetic to their needs but Truliant didn't cause their problems," he said. "It's been going on for 20 or 30 years."
Councilman Dan Besse, who represents most of the neighborhoods, had told residents that he would back the request because of the new jobs, the conditions Truliant had agreed to and road improvements that he'd become convinced will help.
"We're not talking about a good service for the city as a whole at the expense of neighbors," he said.
The deck was stacked. Neighbors knew before they even took their seats that a request to at least wait until the traffic study was completed before a vote would be shot down.
And yet they took their three minutes to speak; Murphy wrote her thoughts down longhand while eating dinner.
"The access road won't even be used by customers. It's for employees," she said. "I worked hard to buy my own house. All of us have.
"My home and neighborhood, just as all of yours should be, should be valued higher than a perk for employees."
Another neighbor, David Irwin, used his time for a different sort of reminder about the city's history with other financial institutions.
"Wachovia …. How'd that work out for us?" he said. "BB&T … How'd that work out for us? How's it working out now?"
In the end, a parliamentary maneuver by Councilman John Larson, the only one to vote against the expansion plan, postponed by a few weeks the rezoning piece.
David is going to absorb his beating. It's just going to take a while longer before it's administered.
Truliant Burke Mill Road Rezoning Meeting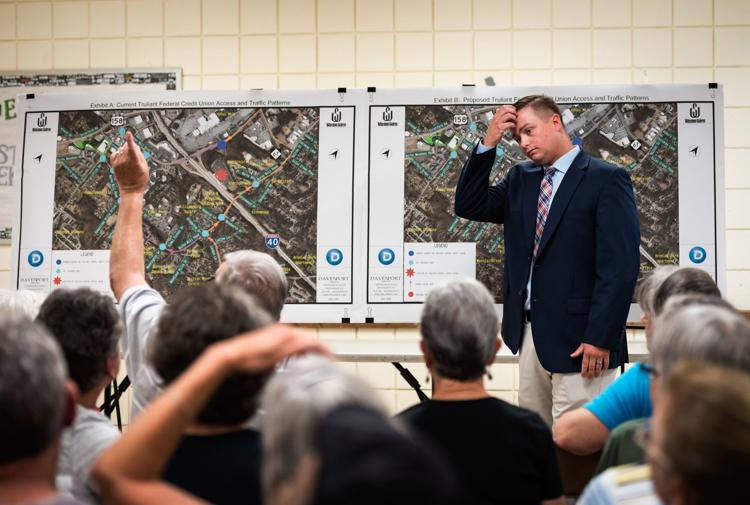 Truliant Burke Mill Road Rezoning Meeting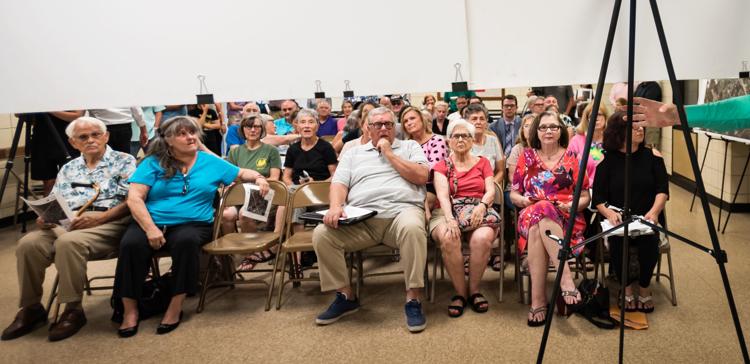 Truliant Burke Mill Road Rezoning Meeting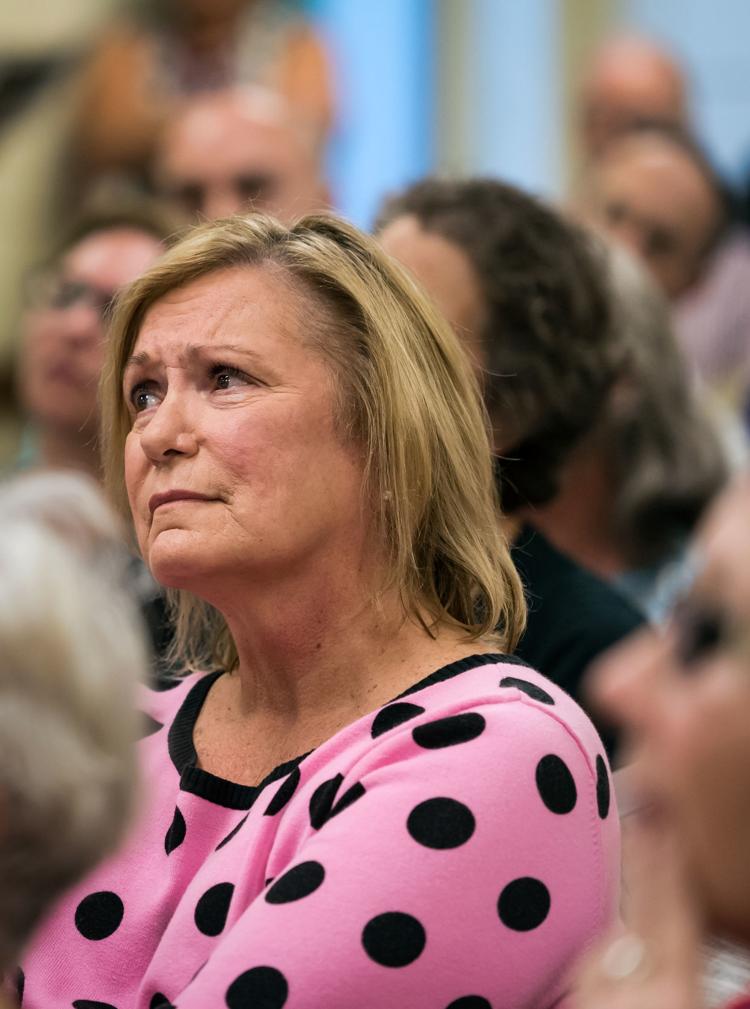 Truliant Burke Mill Road Rezoning Meeting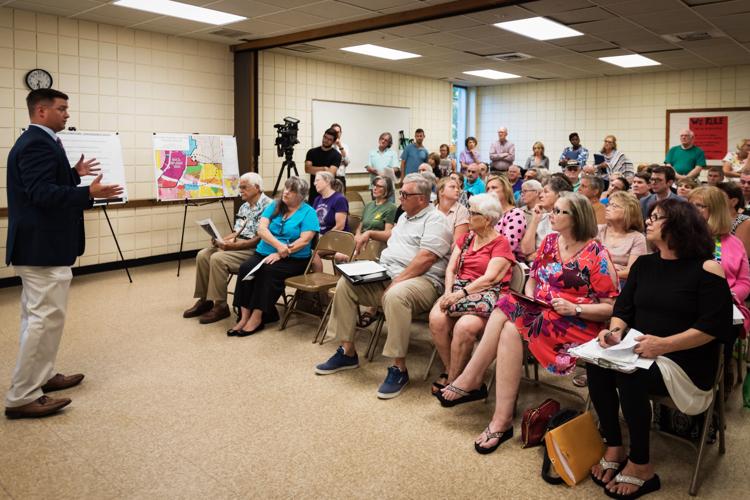 Truliant Burke Mill Road Rezoning Meeting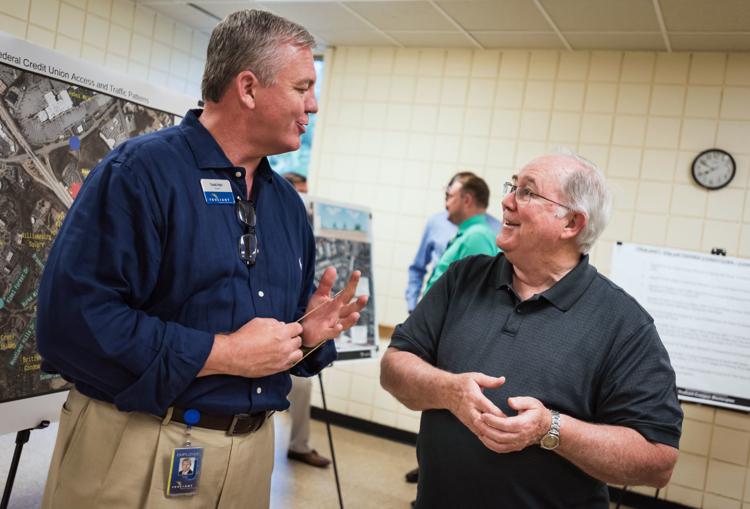 Truliant Burke Mill Road Rezoning Meeting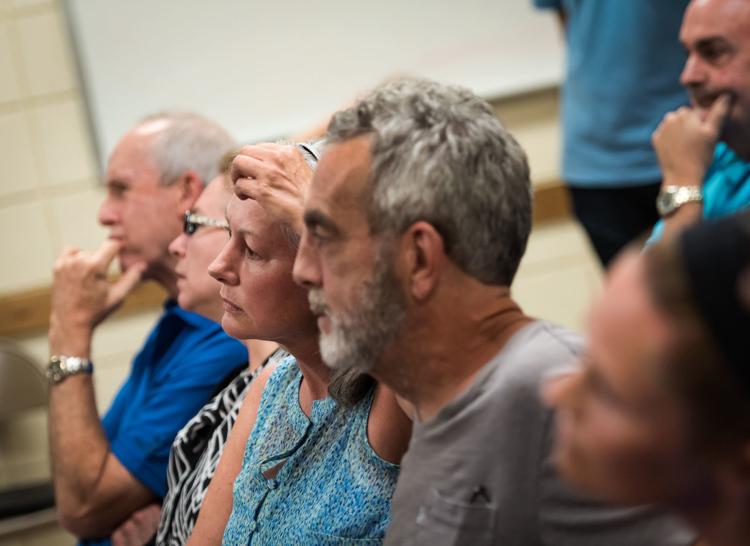 Truliant Burke Mill Road Rezoning Meeting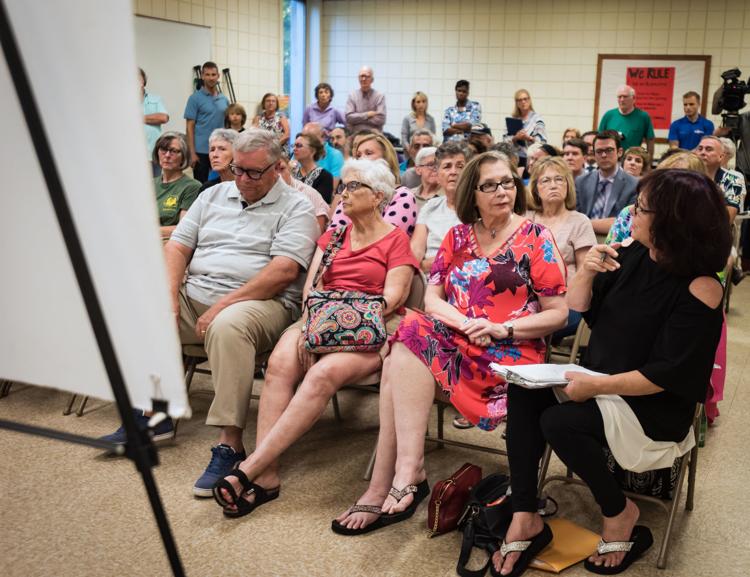 Truliant Burke Mill Road Rezoning Meeting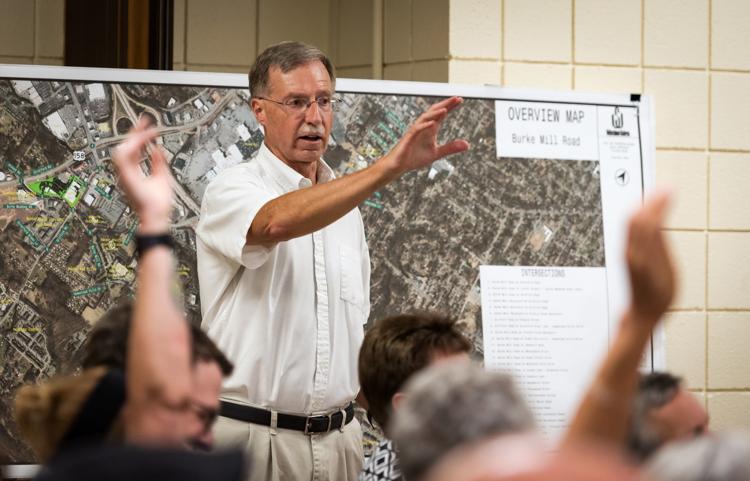 Truliant Burke Mill Road Rezoning Meeting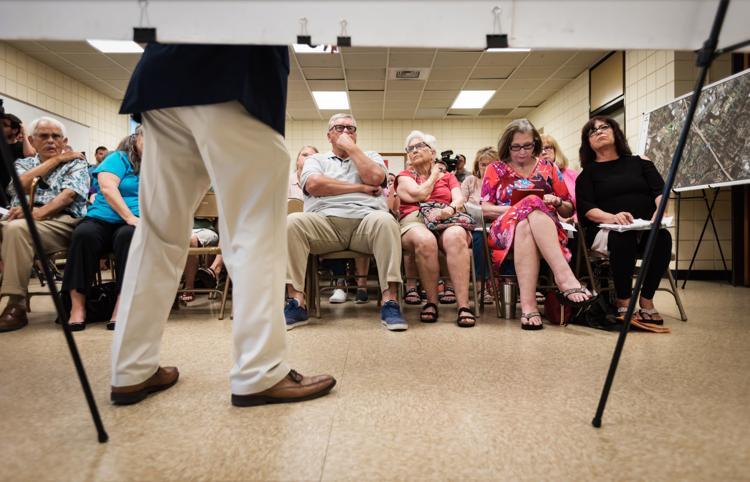 Truliant Burke Mill Road Rezoning Meeting
Truliant Burke Mill Road Rezoning Meeting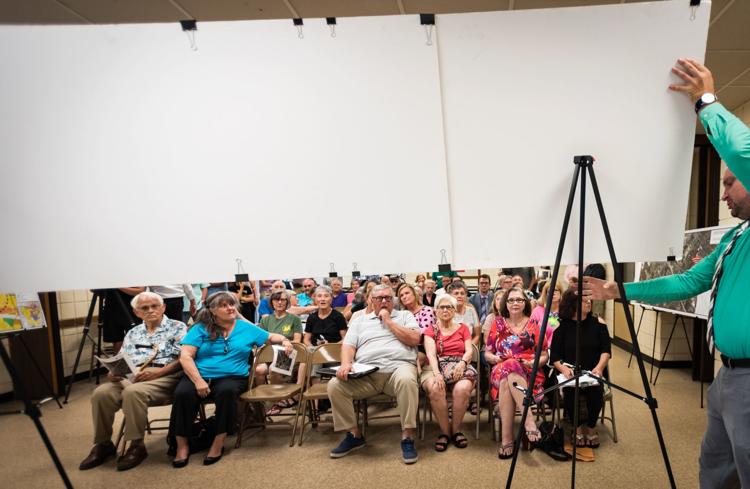 Truliant Burke Mill Road Rezoning Meeting
Truliant Burke Mill Road Rezoning Meeting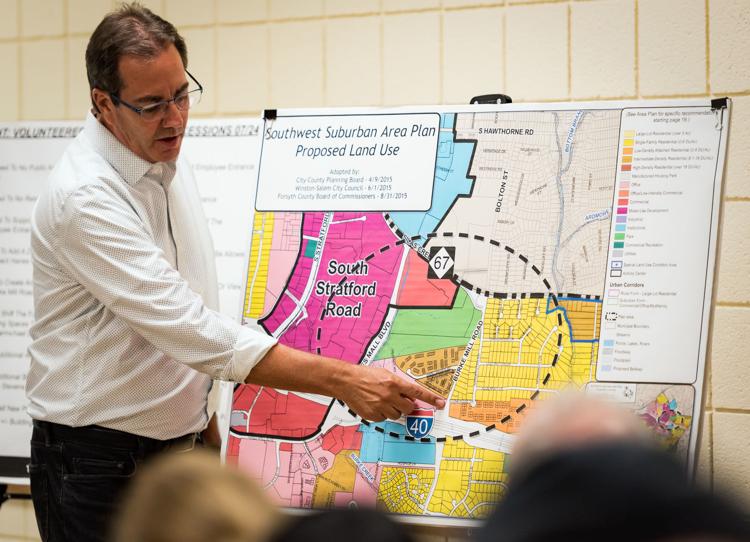 Truliant Burke Mill Road Rezoning Meeting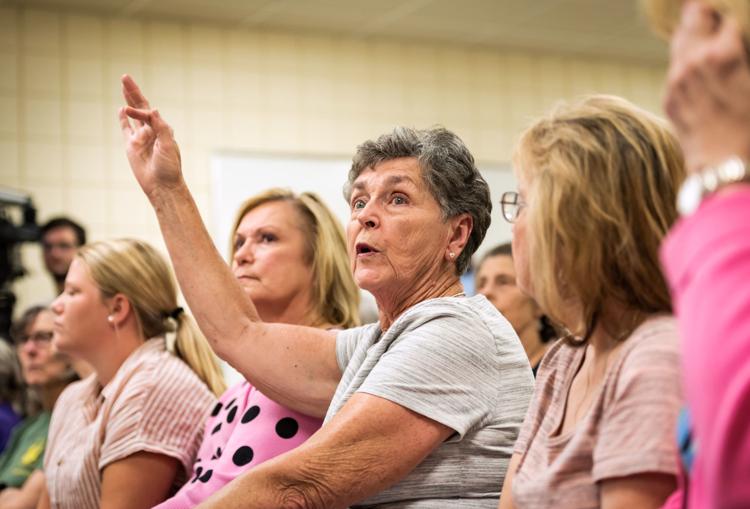 Truliant Burke Mill Road Rezoning Meeting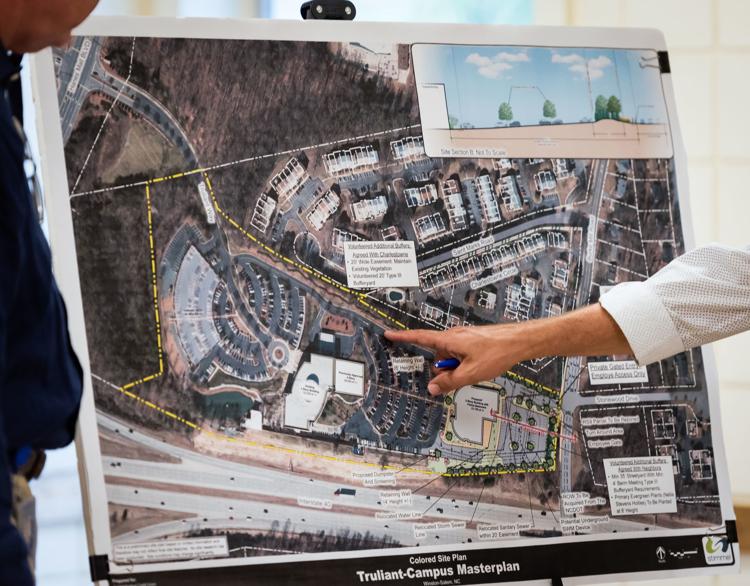 Truliant Burke Mill Road Rezoning Meeting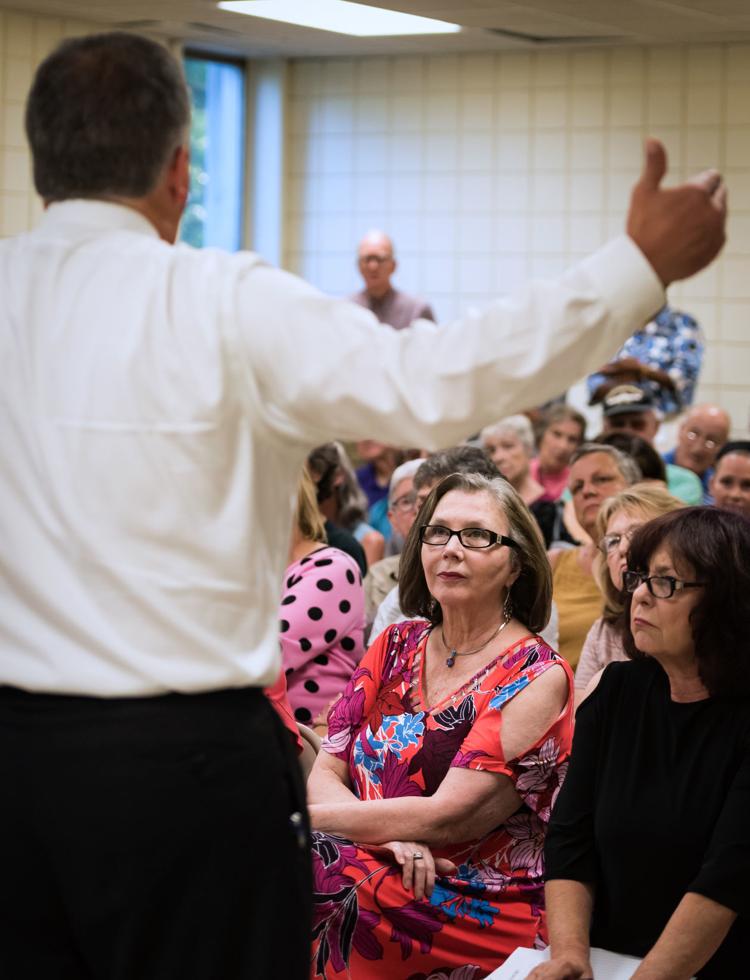 Truliant Burke Mill Road Rezoning Meeting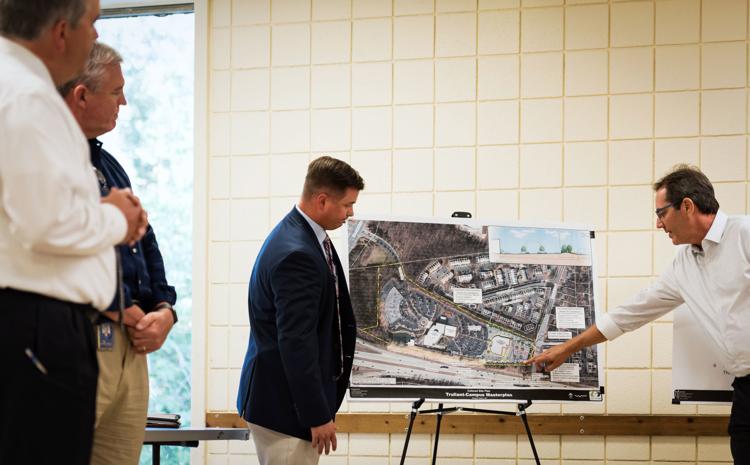 Truliant Burke Mill Road Rezoning Meeting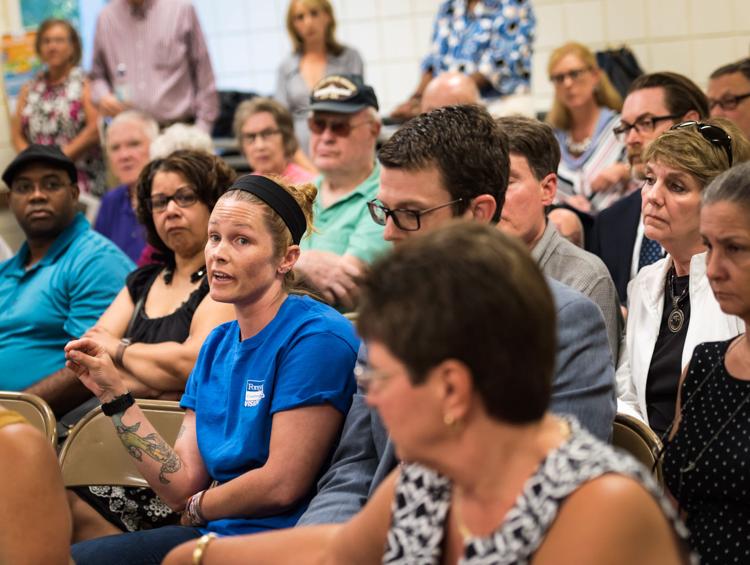 Truliant Burke Mill Road Rezoning Meeting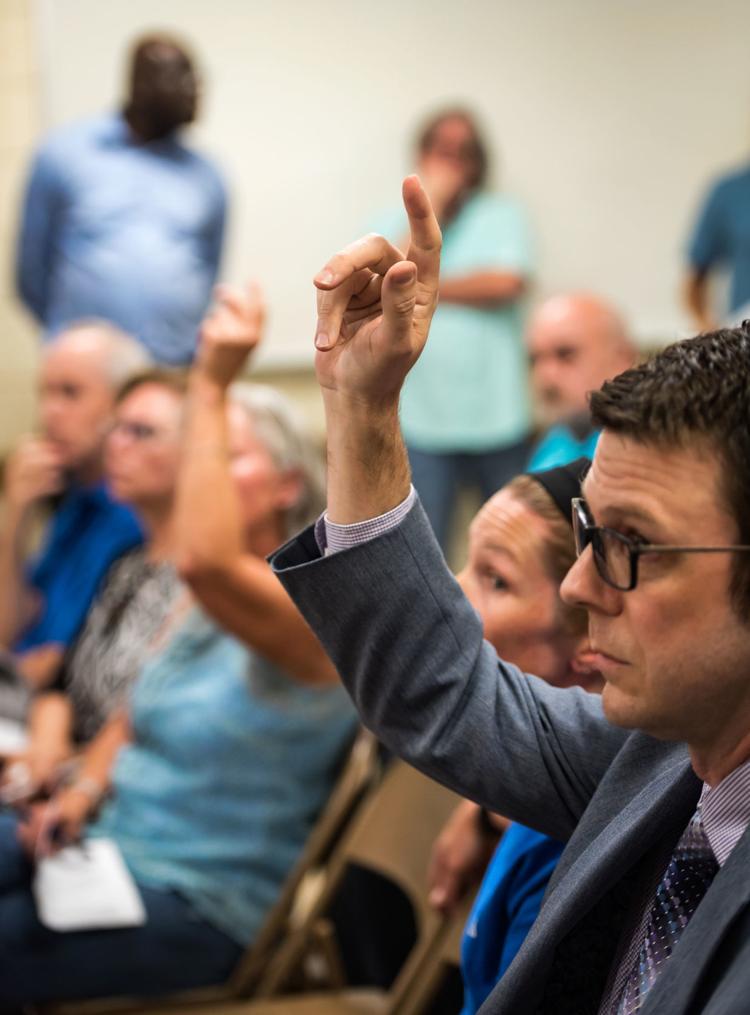 Truliant Burke Mill Road Rezoning Meeting