More than 30 years ago, Merritt Drayton Williams talked himself into a prison cell in two separate and high-profile homicides, and he's been trying to prove his innocence ever since. 
After a four-day hearing in June, the N.C. Innocence Inquiry Commission agreed that he might be innocent of one of those homicides — the 1985 death of Blanche Bryson.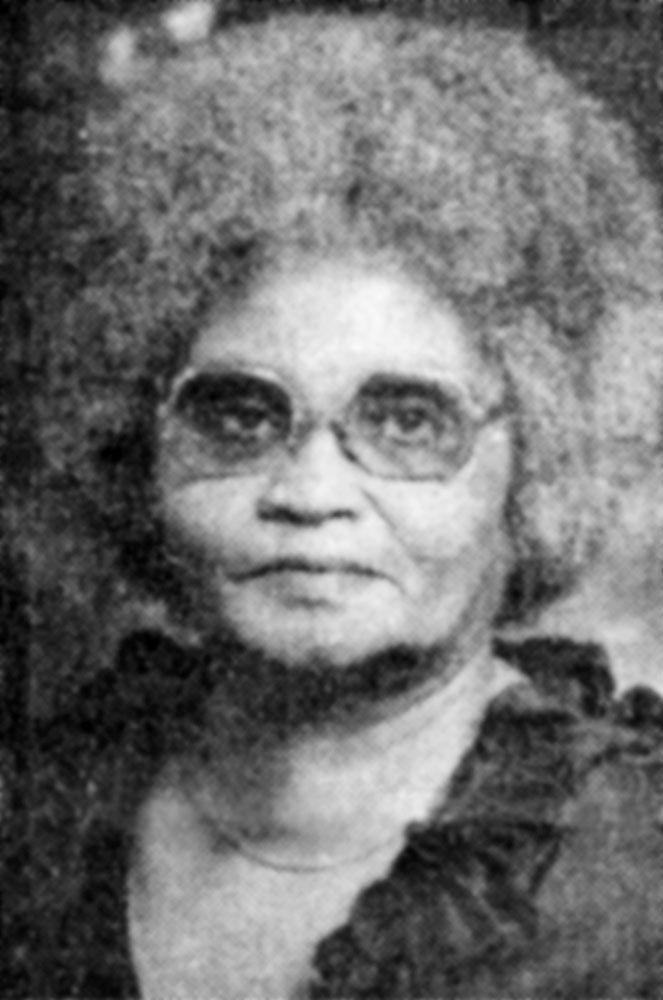 Winston-Salem police arrested Darren Leak Johnson, who confessed that he alone strangled Bryson, a 65-year-old recent retiree, to death and wrapped a cord around her neck and that Williams was not there. Johnson's DNA was found on Bryson's nail clippings. He is now in the Forsyth County Jail with no bond allowed and is charged with first-degree murder in Bryson's death. A three-judge panel will ultimately determine next year whether to exonerate Williams in Bryson's death.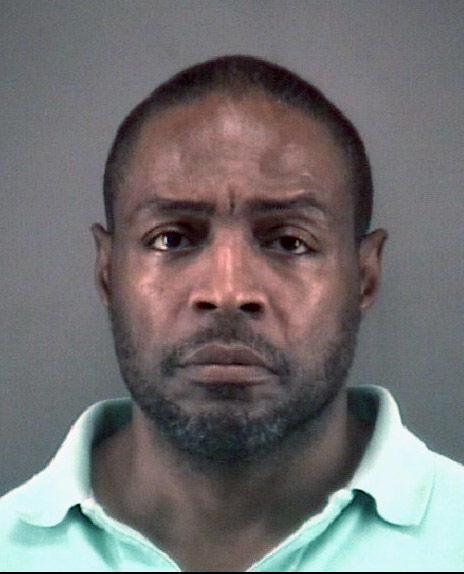 The commission concluded that there was not enough evidence of factual innocence in another case in which Williams was convicted — the 1983 death of Arthur Wilson. Winston-Salem police said Wilson was beaten to death after he left an illegal drink house. 
But in both cases, Williams gave inconsistent statements that raise questions about why Winston-Salem police and Forsyth County prosecutors believed him. In fact, they believed Williams so much that his statements helped convict Darryl Hunt, who was famously exonerated in another murder, and Sammy Mitchell, Hunt's friend, in Wilson's death. Hunt was later acquitted in a second trial in Wilson's death.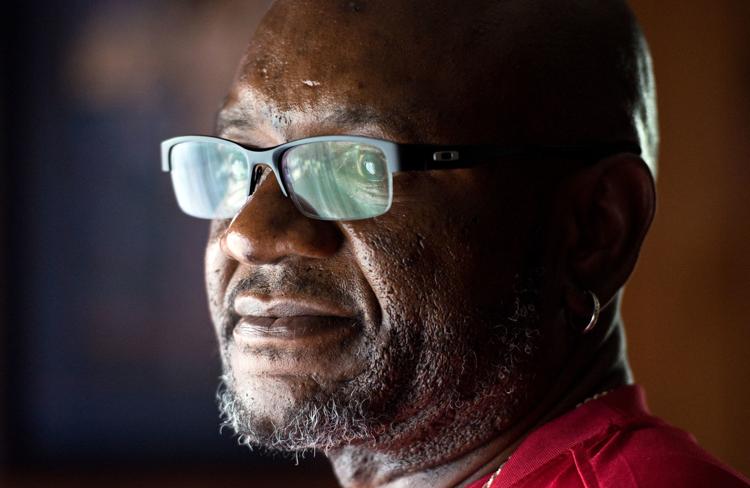 Williams has been a strange and unpredictable figure, according to a 2004 Winston-Salem Journal article about his role in the Wilson case. He had a history of mental issues and he kept changing his story.
But Winston-Salem police believed he was a cold-blooded murderer.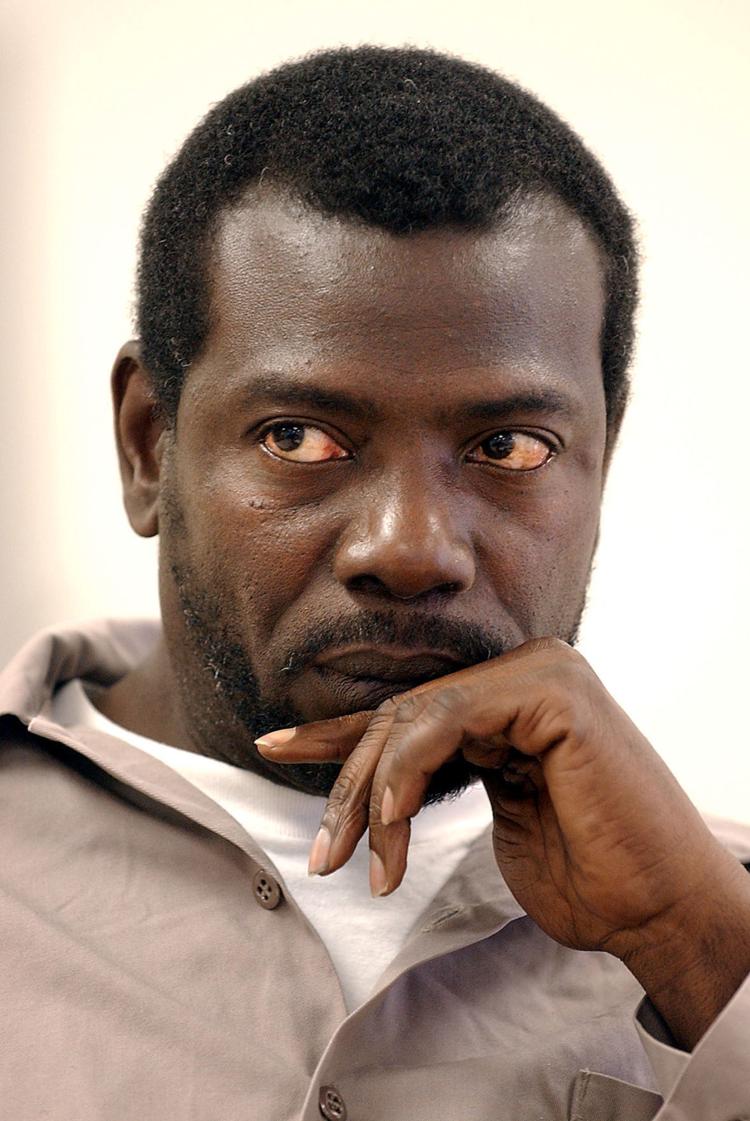 Forsyth County prosecutors still defend Williams' convictions in both cases, disputing that he gave inconsistent statements and arguing his statements were corroborated by physical evidence found at the crime scene. They also said Williams made many of those statements in court while under oath. Specifically, in Bryson's case, they argue Johnson and Williams could have acted in concert to break into Bryson's house and that Johnson has admitted he was on LSD at the time of the crime, meaning it is possible that Williams was there and that Johnson can't remember.
Forsyth County Jim O'Neill, who is running for N.C. Attorney General, also has criticized the innocence commission's work in this case.
"I hope that this case and this defendant, who qualifies under the FBI definition of a serial killer, will serve as perhaps the most egregious example as to why the legislature must act now and review the state-funded Innocence Commission and their free-wheeling expenditure of our taxpayer dollars," O'Neill said in June.
O'Neill did not provide comment for this story. Winston-Salem police have declined to comment, saying this is a pending case. Jeffrey Bryson, Blanche Bryson's son, could not be reached for comment.
Williams told investigators with the Innocence Commission that Winston-Salem police kept asking him for more details that implicated himself in both crimes and that they were also interested in getting something that incriminated Mitchell and Hunt. At the time, police were being criticized for their investigation of Hunt in the murder of Deborah Sykes, a copy editor at the now-closed afternoon newspaper, The Sentinel. In 2004, Hunt was exonerated in Sykes' death. Hunt killed himself in March 2016 and Mitchell died in 2013.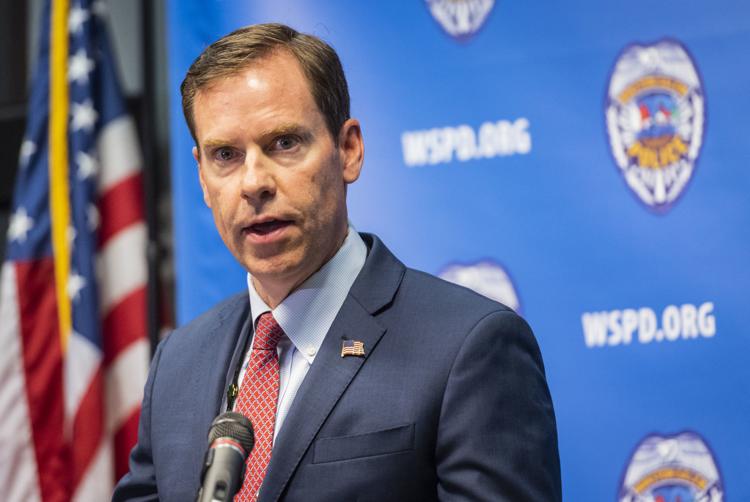 According to a former assistant police chief, Michael McCoy, detectives were told not to trust anything Williams said. McCoy told investigators with the Innocence Inquiry Commission in a sworn deposition that when he was sergeant over the police department's homicide division in the 1980s, he told his detectives to be careful about Williams' statements.
"Mr. McCoy said that he had cautioned all of his detectives about talking to Mr. Williams and he believed Mr. Williams to be a compulsive liar trying to benefit himself," Catherine Matoian, a staff attorney for the N.C. Innocence Inquiry Commission testified during the hearing in June, according to a transcript. "He said he told them to make sure they corroborated any information Mr. Williams gave them with evidence or testimony from other witness(es)."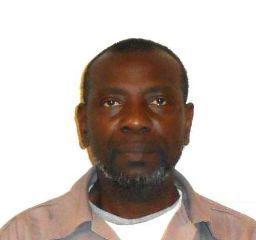 Merritt Williams, 61, is currently serving two life sentences, plus 10 years for three homicides. He pleaded guilty on Nov. 18, 1986 to second-degree murder in Wilson's death. He was convicted on Aug. 4, 1987, by a Forsyth County jury of first-degree murder in Bryson's death.
And he pleaded guilty on Aug. 6, 1987 to involuntary manslaughter in the death of Mary Smith. Smith died several days after police said Williams pushed her down a flight of stairs. He has never contested his guilt in Smith's death.
Williams told a psychologist that Hunt's case played heavily in his mind when he decided to voluntarily talk to police and implicate himself in two murders. Hunt's case had been racially divisive because Hunt was black and Sykes was white and the case played into a long history of black men being wrongfully accused of killing white women. Williams was facing an allegation that he killed a white woman — Mary Smith. And he didn't want to end up like Hunt.
"I made up my mind: I wouldn't let what happened to Darryl Hunt happen to me," he told Sharon Kelly, a psychologist who teaches at the University of Virginia. "My thinking was, I can get out from up under it and tell (police) about a murder without being involved. But they don't believe me unless I'm there."
A brutal murder
Blanche Bryson, 65, had just retired from the cafeteria at Anderson High School. All her children were grown, and she lived alone in her house on Gilmer Avenue.
On the night of Dec. 10, 1985, she had just left the annual Christmas party at the Twilight Social Club.
She was planning to go home before she went to a wake at Forsyth Funeral Home. Two friends were going to pick her up around 8 p.m.
But the friends never saw Bryson again. They later told police when they got to the house, they saw someone driving Bryson's orange-and-white Buick Skylark. They could not see who was driving and the car sped away. One of the friends said he saw someone get into the car on 27th Street.
Bryson never showed up at the wake. Later, Jeffrey Bryson found his mother sprawled on the living room floor, a lamp cord wrapped around her neck. Her house was ransacked. Police found her car less than a mile away on 21st and Ivy streets.
No one was arrested until Merritt Williams started talking.
Winston-Salem police arrested Williams on March 19, 1986, in the death of Mary Smith.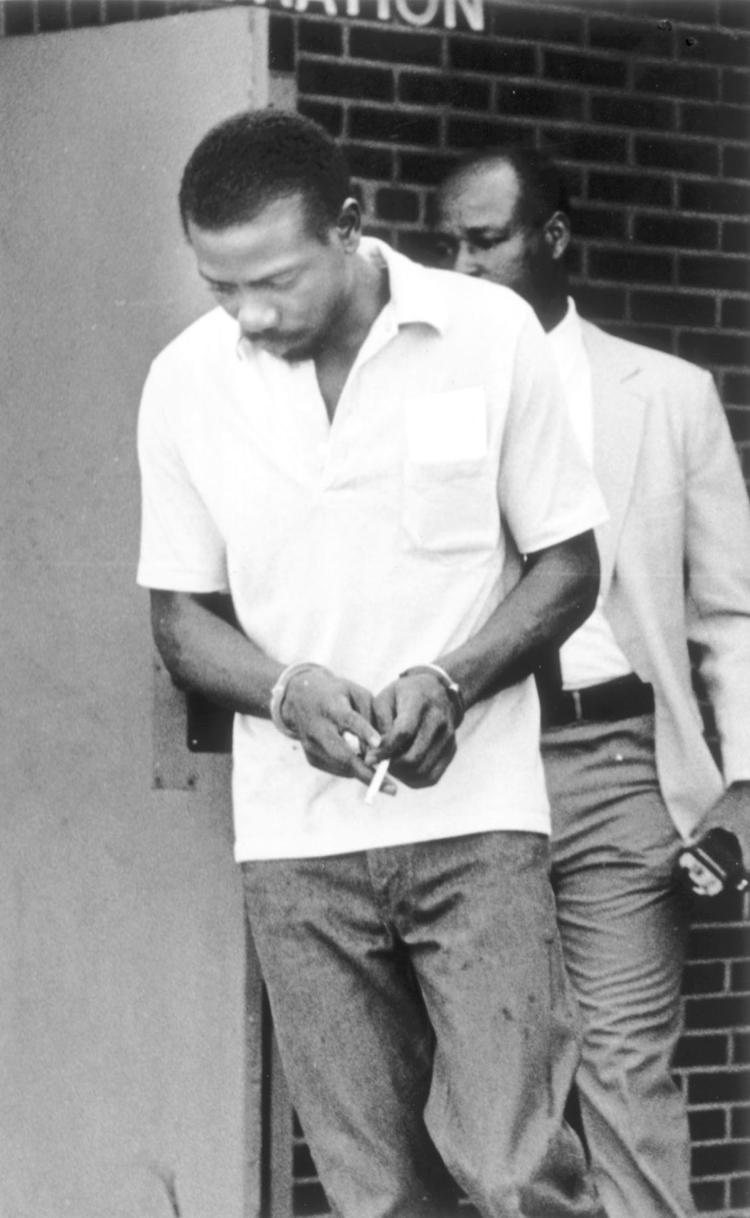 On April 18, 1986, he gave statements to Winston-Salem police about the Bryson case. Williams implicated himself, Mitchell and several other men. In none of his statements did he claim he killed Bryson. He said someone else did it. 
According to Williams, he and the other men broke into Bryson's house and he was wearing two toboggans, one of which he gave to Mitchell. He also said he took two lampshades from the house.
Within a week, his story changed. He said he lied about the lampshades and that the men he named, including Mitchell, weren't involved. Police had compared the men's fingerprints with fingerprints they lifted from the crime scene. Nothing matched. 
He told police that a man he called "Lou" or "Lieutenant," was the one who killed Bryson. At his sentencing, he told the judge that yet another man he called George Thompson was his accomplice. Warren Sparrow, the district attorney, told reporters at the time that he didn't know if Thompson even existed.
Winston-Salem police never arrested anyone that Williams named as an accomplice. And a year after his murder conviction in the Bryson case, another man named Robbin Carmichael came forward after he was arrested on unrelated charges. He confessed to his role in Bryson's murder and turned over three pouches of costume jewelry that were stolen from Bryson's house. Carmichael's fingerprints were found on Bryson's car.
Carmichael testified at the June hearing that Johnson picked him up in Bryson's car. Johnson's mouth was bloody, and when Carmichael asked about it, Johnson said his girlfriend and another man had jumped him. They drove to Bryson's house, and Johnson went inside. After 10 minutes, Carmichael said he became worried and went up to a door, looked inside and knocked. Ten minutes later, Johnson, sweaty, came out of the house, Carmichael said. 
Despite Carmichael asking, Johnson refused to say what happened, and the two drove off. At one point, Johnson parked the car and started wiping it down. Carmichael said he asked Johnson again what happened. 
"You know what? If you don't leave this alone, I'm going to kill you," Carmichael said Johnson told him. Carmichael backed off.
Ken Bishop, a detective with the Winston-Salem Police Department, questioned Darren Johnson. Johnson denied involvement. 
Carmichael pleaded guilty to second-degree murder. He was released from prison in 2008 and his parole ended in 2013.
Thirty-one years would pass before Johnson confessed first to investigators with the Innocence Commission and then later to the Winston-Salem Police Department. Both men told the commission's investigators that they had not known Williams in the 1980s and Johnson said Williams was not in the house with him when he said he strangled Bryson to death. 
According to a transcript of the hearing, Johnson left a message on April 8 with Winston-Salem police wanting to turn himself in. But he wasn't arrested until June 13 in South Carolina where he lives, a few days after the Innocence Commission concluded its hearing. 
The only physical evidence police said corroborated Williams' statements were two strands of hair from one of the toboggans that a hair analyst said could have come from Williams. But hair structure isn't enough to definitively say that it was Williams' hair. 
Williams told investigators that police took him to the crime scene before he gave any statements about the Bryson case. And he culled what he thought police wanted to hear based on their questions, newspapers articles he had read about the case and what he had heard in the streets. 
"I read an article about it in jail," he told Sharon Kelly, a clinical psychologist at the University of Virginia who produced a report for this case. "It's a dumb thing to do — I stick myself in the middle of it."
Arthur Wilson
Two weeks before he gave statements about the Bryson case, Williams started making statements about the Wilson case. It's the case that ensnared Hunt and Sammy Mitchell.
Wilson, a construction worker, was leaving an illegal drink house on Sept. 17, 1983. He was killed just after 2 a.m. in the 1700 block of Claremont Avenue.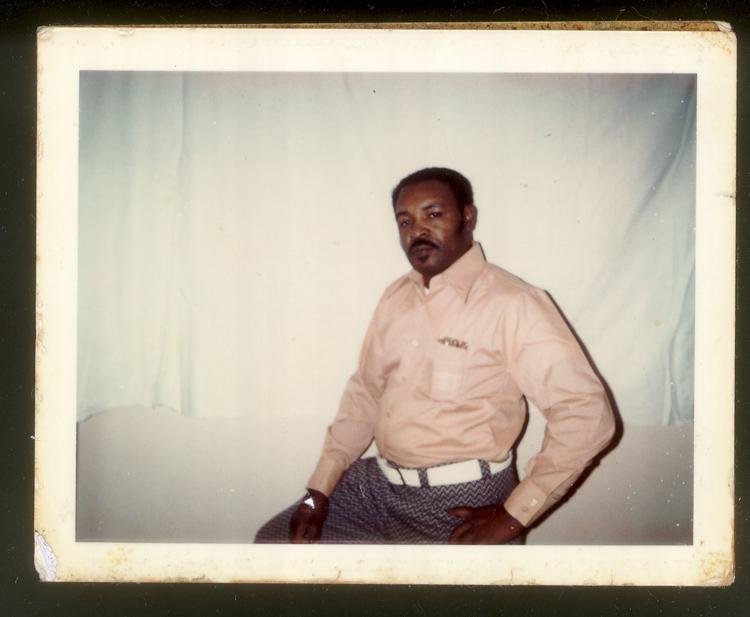 An autopsy determined he died from blunt force trauma to the back of his head. 
Two people — Ronald McGee and Linda Walser — said they were in a car and saw three men attacking Wilson, 57. McGee told police he chased after the men in his car to a driveway where the men were blocked in by a fence. The men, he said, ran the other way, and McGee's headlights illuminated the men's faces. McGee and Walser said they got a good look at one of the men. But Walser and McGee were never able to identify the man. More importantly, they never identified the man as either Hunt or Mitchell. 
Winston-Salem police also knocked on doors in the neighborhood but were unable to develop any leads. Three months after the attack, police declared the case inactive. 
Then in April 1986, Williams started talking. He told police Hunt and Mitchell attacked Wilson. In additional statements, he not only placed himself at the scene but also told police he participated in the attack. Williams also gave police names of people at the drink house who he said saw the attack. 
That included his then-girlfriend, Mattie Mae Davis, and two other women, Barbara Bason and Patricia Williams. 
And Merritt Williams provided police with a possible murder weapon — an ax handle with fibers that police believed could have come from Wilson's pants. 
The Forsyth County District Attorney's Office said in its statement to the Innocence Commission that Williams gave consistent statements and provided 12 facts that either other witnesses or crime-scene evidence confirmed. 
But Williams statements were not consistent with what McGee said happened. For one thing, Williams said he was chased by someone on foot, while McGee told police he chased the three men in his car. 
Bason and Patricia Williams told police that the attack happened on the corner, even though police found Wilson's body 100 feet from the corner of Claremont Avenue and 18th Street. If the attack had happened at the corner, both women might have had a clearer view of the attack. 
According to a 2004 Winston-Salem Journal series on the Wilson case, police considered McGee and Walser as the most credible witnesses, but prosecutors did not call either of them to testify at trial. 
Williams told investigators with the Innocence Commission that he made up much of what he told police based on what he read in newspaper articles and neighborhood gossip. He only mentioned the ax handle because he had an ax handle at his apartment. Police also allowed him and Mattie Mae Davis to talk alone so they could get their stories straight, Williams said. Winston-Salem police have previously denied that happened.
There's also not clear-cut evidence that Wilson died from a beating. Medical examiners told investigators with the Innocence Commission that it is possible that Wilson was too drunk and simply fell and hit his head, causing his death. Wilson had a blood-alcohol level of 0.29 percent. The legal limit is 0.08 percent. 
Wilson's body didn't have any visible signs of a brutal beating, they said. But prosecutors have argued that it is still possible that the wound on the back of his head could have been caused by an object such as an ax handle. 
Possible false confessions
But if Williams didn't commit either crime, why did he confess? 
Steven Drizin, an expert on false confessions and a law professor at Northwestern University, said people make voluntary confessions all the time. Police have to be able to vet the reliability of those confessions.
A confession can be contaminated if police feed information to a suspect or take that suspect to the crime scene, he said. 
"In the best of circumstances, he needs to come forward with information that leads to evidence they didn't know about — bloody clothes, weapons," he said. 
According to a report from Kelly, the psychologist from UVA, Williams had a certain personality style that made him more likely to volunteer false confessions, including "impulsivity, insecurity and exaggerated claims about his abilities." 
"These characteristics, along with below average intellectual abilities, indicate that his problem solving and decision making could have been hasty, imprudent, or poorly reasoned," she said. 
Kelly also writes that confirmation bias, or focusing only on information that verifies existing beliefs and theories, may have played a significant role in the police investigation. In other words, police had a theory about the case and ignored any evidence that contradicted that theory.
Williams said police initially pressured him to provide information in the Sykes' case and that he thought he would get some kind of break in Smith's death if he cooperated. 
Mark Rabil, a law professor at Wake Forest University who directs the law school's Innocence and Justice Clinic, said Williams' case is closely linked to that of Hunt. 
The city manager's office had produced a blistering report on how the police investigated Deborah Sykes' murder. And black leaders also were criticizing the police department's slow response in solving homicides of black people. That criticism had led the police department to reopen investigations in some of those cases, including Wilson and Bryson. 
"The police were more than willing to overlook the incredible inconsistencies by Williams as to both the Wilson and Bryson murders ... so they could prosecute Darryl Hunt and Sammy Mitchell in 1986, to save face for the black eye rendered by the City Manager's Report, not to mention the growing bad publicity over the continuing allegations that Hunt was railroaded in the Sykes case," he said in a recent email.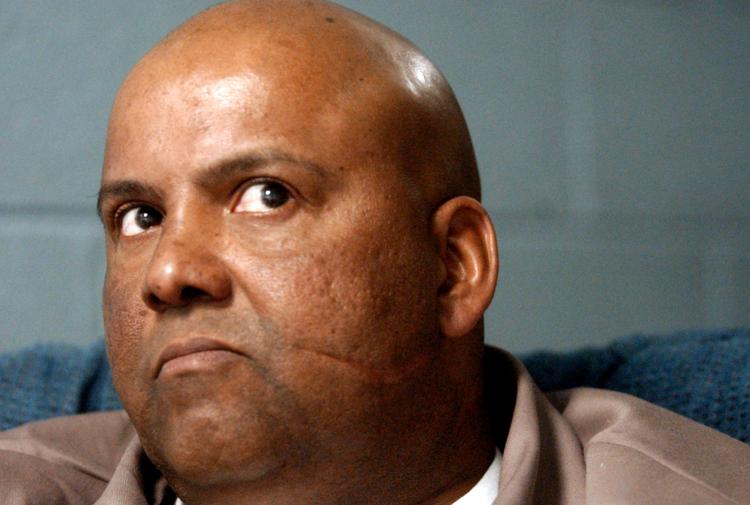 Many of the police officers involved in the Hunt case also helped investigate the homicides of Wilson and Bryson, Rabil said. 
Forsyth County prosecutors say none of what the Innocence Commission has uncovered in the Bryson case means Williams is innocent.
"It is entirely possible that Defendant Williams and Defendant Darren Johnson acted in concert in the home invasion of Blanche Bryson, exited her residence following her murder and went their separate ways," prosecutors said in an unsigned statement. "It is at this point that another witness, Robbin Carmichael, believes he went back to the crime scene with Johnson, long after Defendant Williams could have left the area."
Prosecutors allege that Williams had "consistently maintained to investigators that he was only interested in breaking in and stealing items from Blanche Bryson's home and that it was someone else that actually strangled Ms. Bryson."
The statement also says that Williams only named "The Lieutenant" as the person who strangled Bryson to death. That contradicts police reports and other court documents indicating that Williams initially implicated several people, including Mitchell, as the people who murdered Bryson.
Williams is waiting for his shot to prove his innocence. A panel of three superior court judges chosen by Chief Justice Cheri Beasley of the N.C. Supreme Court will hold a hearing next year and those judges will ultimately decide if Williams is innocent in the Bryson case.
And he doesn't have a clear answer for why he confessed.
"I know it's hard to sit here and believe somebody would inject themselves in murders, but I put myself in prison," he told the Innocence Commission. "I can't blame nobody because I didn't have to get involved in any of that stuff and I did."