A Winston-Salem man faces felony charges after he allegedly returned fire in a drive-by shooting that injured the woman he was with, and where children were present, according to the Winston-Salem Police Department.
Officers arrested 20-year-old Jessie Marion Jr. on charges of carrying a concealed gun, discharging a firearm into an occupied, moving vehicle and for possession of MDMA, commonly known as ecstasy, with intent to sell and/or deliver, according to jail records and the Winston-Salem Police Department. Marion is being held in the Forsyth County Jail under a $150,000 secured bond.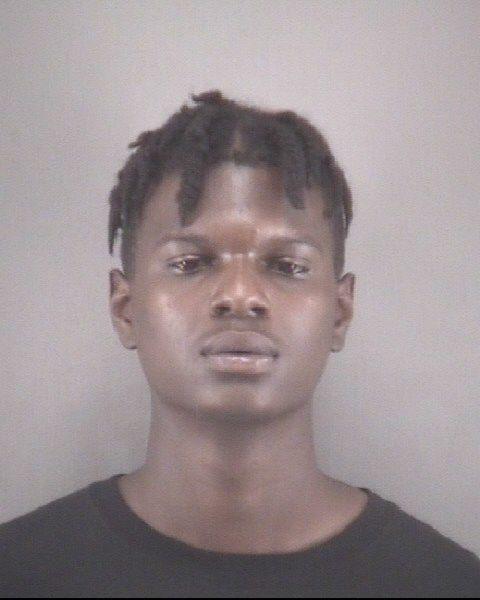 Police originally went to a business in the 2700 block of Shorefair Drive about 3:20 p.m. Friday after getting a call about a shooting. At the business, they found 23-year-old Glendasia Chante Bryant with gunshot wounds to the arm and the face. Her wounds weren't life-threatening, police said.
Investigators learned Bryant had been in her car in the 2500 block of Druid Hills Drive, and Marion was riding in her front seat, along with four children in the car, with ages ranging between four to nine-years-old, police said.
A white passenger vehicle drove past Bryant's car on Druid Hills and shot several times into her car, injuring her. Police say Marion got out of Bryant's car and shot at the white car as it sped away. Marion did not get back into Bryant's car after the shooting. None of the children were injured.
Bryant then left the scene, driving to the 2700 block of Shorefair Drive, less than one-half mile away from the shooting, where she pulled over and called for help, police said.
Once investigators learned of Marions' involvement, police took him into custody after a brief struggle, police said. It's unclear how much ecstasy police found in Marion's possession.
The investigation into the shooting is ongoing, police said.
Authorities ask anyone with information about the shooting to contact Crime Stoppers of Winston-Salem/Forsyth County at 336-727-2800. If anyone has video footage of the shooting, they can submit it to Crime Stoppers online via its Facebook page, police said.