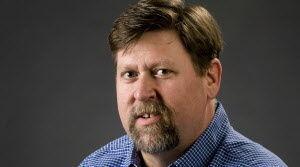 Hard as it is to read — and even more difficult to swallow — the bitter truth about the most important question on Forsyth County ballots boils down to an old Ronald Reagan laugh line.
The nine most terrifying words in the English language are: I'm from the government and I'm here to help.
The last question on a busy ballot lays out the question yet leaves out key information.
To wit: "Forsyth County Local Sales and Use Tax … at the rate of one quarter percent (0.25%) in addition to all other State and local sales and use taxes."
The short translation, sold on the solemn (and unanimous) promise of the Forsyth County Board of Commissioners is that if you, the voters, agree to a local sales tax increase of 0.25% — a literal quarter on a $100 purchase — they'll use the money to give teachers a raise.
The trouble is there's no mechanism that guarantees the money will always go to teachers. We just have to have faith that local elected officials will be as good as their word.
I'm here from the government and I'm here to help.
Natural skepticism
Though the ballot question about a local option sales tax increase is essentially a simple For or Against proposition — Who could seriously argue against bumping teacher pay? — selling it has run headlong into a few obstacles, not the least of which is the fact that some local voters' long memories are hearing echoes of old arguments from state legislators who, when pitching the a state lottery, promised that the money would go to schools as a supplement rather than a substitute.
When the North Carolina Education Lottery Act was passed in 2005, 35% of the proceeds were required to go toward education — school construction, early childhood education and reducing class size were three big talking points.
Two years later, the honorables made a subtle but important change in the language of the lottery law. The 35% spending threshold went from an ironclad "requirement" of law to a mere "guideline" for legislators to follow.
Once that distinction took hold, the percentage went down. Shocking, I know. Instead of 35% of revenue, the number dipped to 26%.
Equally surprising — or perhaps not — is that how the money is spent has changed, too.
In fiscal '07, the first-year lottery proceeds were available, 40% went to school construction and 30% to classroom teachers. In fiscal '17, the most recent year available online, 63% went to pay for non-instructional support personnel and 17% for school construction.
That's not exactly what was promised.
Fair or not, those sorts of shell games are on the minds of voters asked to decide the local option sales tax.
"That's tied into it," said Rita Fleming, a reader and clear-thinking taxpayer. "I'm all for paying teachers more money, but we have no guarantees and if the money is going into a general fund, I can't vote for something if I can't be assured of how the money is going to be spent."
It's the law
Commissioners voted to back the local sales-tax referendum and swore they'd spend the additional revenue on giving teachers a local supplement of between $2,000 and $3,000.
Problem is, commissioners can only promise to do the right thing. State law prevents them from creating a separate pot of money for teacher raises outside the county's general fund.
"My understanding is that it's state law. We can't really designate what it's for," said Gayle Anderson, a retired president and chief executive of the Winston-Salem Chamber of Commerce who's working to build support for the local option. "It's our biggest roadblock."
The safeguard is that the local option is a local matter, and there are only seven commissioners. And they all live here.
A state legislator from Randolph County might have little compunction about reneging on a promise not to screw somebody in Charlotte, but it's harder to do if the guy you've misled sits in the next pew in church.
"If (commissioners) don't do it, vote 'em out," Anderson said. "It's really the only recourse."
Another hurdle, albeit a lower bar, is making sure voters understand that lottery money has nothing to do with paying classroom teachers.
That comes from state revenue — individual income and corporate tax, sales tax and various fees — and a ¼-cent local option sales tax would be an addition that applies only in Forsyth County. And it's estimated to bring in more than $14.3 million by 2025.
"This might be our only shot at giving teachers a raise," Anderson said. "As long as this group honors the pledge, we'll be fine. I've worked with (commissioners) a good long while, and I believe they will."
I'm from the government and I'm here to help.
We have no choice but to take commissioners at their word. In this case, they're sure to do the right thing.