Siobhan Murphy looked as if she would have preferred to be anywhere else other than in a stuffy meeting room on a Thursday night talking about traffic and the vagaries of urban planning.
Yet there she stood providing updates about a rezoning petition filed by a single homeowner on behalf of the Truliant Federal Credit Union that could, if approved, alter forever the character of several neighborhoods and add considerably to existing congestion on Burke Mill Road.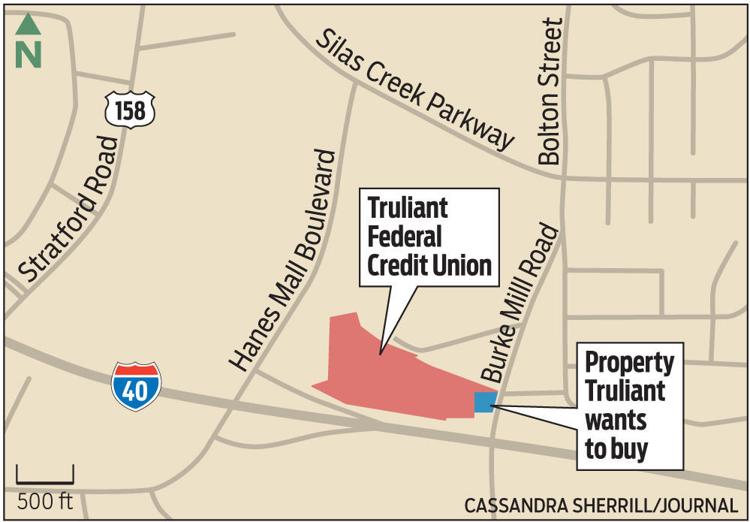 What should happen on the stretch of Burke Mill Road where Truliant wants to build a new road and put up new buildings?
"Hanes Mall (Boulevard) II," Council Member John Larson called it. "You guys have to understand Burke Mill is a mess. And if there was an easy solution, we'd have done it already."
The issue for nearby residents is simple: how hard — or whether — to fight a proposal that would allow the credit union to build new buildings and an access road from Burke Mill that would connect to Hanes Mall Boulevard.
Development is coming. The other end of Burke Mill, already choked by offices and retail sprawl, shows the way. A bank or gas station? Apartments or offices?
"I just bought my house," Murphy said. "I'd like to stay in it for 30 years. I just don't know."
Fighting City Hall
At first blush, Murphy looks an unlikely leader in the latest iteration of an age-old battle: Fighting City Hall.
She's young, much younger than most of the other two dozen representatives of neighborhoods along Burke Mill and London Lane. Her jeans, Birkenstock sandals and tattoos stood out in contrast to others' sensible shoes, Bermuda shorts and summer-weight dresses.
But as soon as she started talking, it became apparent why she's stepped up. She's organized, clear thinking and a good communicator.
"What do you guys think? Go over what (developers) told us and questions after?" she asked in a way that wasn't really a question.
The shorthand version, gleaned from a recent meeting with Truliant and a developer: The credit union wants to change the site plan for its existing 17-acre headquarters off Hanes Mall Boulevard to account for adding one building in the next one to three years and perhaps a second in eight to 10.
For that to work — and to accommodate as many as 900 additional employees — the bank would buy a single house on Burke Mill if current zoning laws can be changed to allow for an access road from Burke Mill.
"It would have a gate accessible only by employees with card keys, landscaping, a buffer and would be set back 200 feet," Murphy said.
Burke Mill, as anybody who's ever cut through from points north and east, is already clogged with more than 14,000 cars a day. Planners have green-lighted projects at the end including Academy Sports, office space, apartments and another big financial institution.
Approving this new request would open for the first time neighborhoods on Burke Mill north of I-40 to commercial development.
Let one financial institution expand, add an innocuous private road, and who knows what comes next?
"We want to keep it residential," said W.A. Johnson of Williamsburg Square neighborhood. "We can do petitions and fight it. We might lose. It might already be a done deal. But hell, we're going to fight it."
Weighing options
Other neighbors weren't so sure. Jean Thomas, of the Charlestown development which sits just uphill from Truliant, noted that the credit union went to great lengths to work with neighbors when it first built in the early 2000s.
"Everything they said they would do, they did," she said, referring to buffering trees and vegetation. "They didn't want to see us any more than we wanted to see them."
That's the choice. The devil they know vs. one who hasn't introduced himself yet. Development is fast approaching, and nearby residents are staring at a decision.
"Can it be mitigated?" asked Larson, a member of Council who represents folks in the neighborhood surrounding London Lane — a popular cut-through from Ebert Street. "Can you preserve the residential character?
"Truliant has been a good neighbor. What's your best option? You run the risk down the road that (the property) could be something else."
Like apartments. Or a massive gas station/convenience store open at all hours.
Larson, who took a seat in the back, offered pragmatic advice. (Council Member Dan Besse, who represents the area, was away at a conference. Bet your last nickel Besse would have been there if possible, though.)
Meet again with the developer and credit union officials. Put everything on the table - buffering, landscaping, turn lanes, traffic lights etc. - and get it in writing. "Have that conversation now," Larson said. "Don't show up (July 11) at the planning board not having done that."
And since there's an ongoing, city-sponsored traffic study about Burke Mill that's supposed to wrap up later this summer, Larson suggested, ask if they'd agree to delay putting the proposal before the City County Planning Board until it's complete.
"We can politely ask, 'Can you just slow this down a minute until the study is completed?'" said neighbor Beverly Freeman.
As the meeting wound down and everyone who wanted had her (or his) say, one other less obvious thing about the meeting became apparent.
Residents bound by a common concern about traffic, development and property values were able to discuss civilly different viewpoints. An elected city official and a paid professional city staff member sat down to listen.
No one shouted, ranted or vilified anyone with a different opinion. Compromises were raised and talked about. Facts — real, honest to God fact — were not in question.
Weird, but in style and substance, this small meeting looked — and sounded — as if the system was working as intended.
Rezoning debate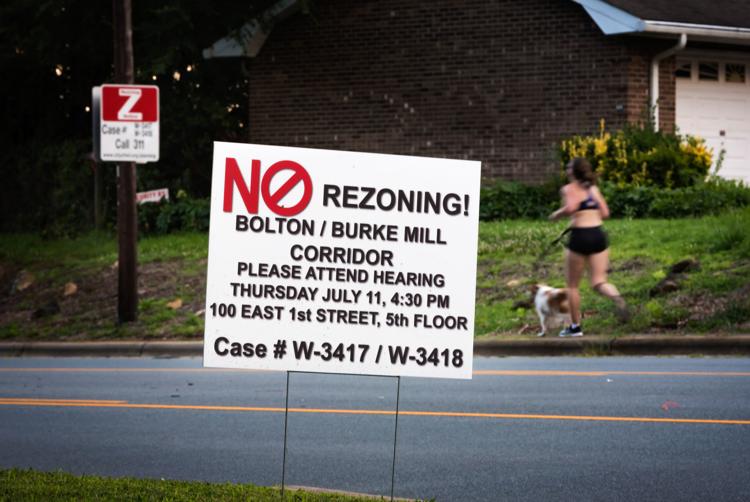 Rezoning debate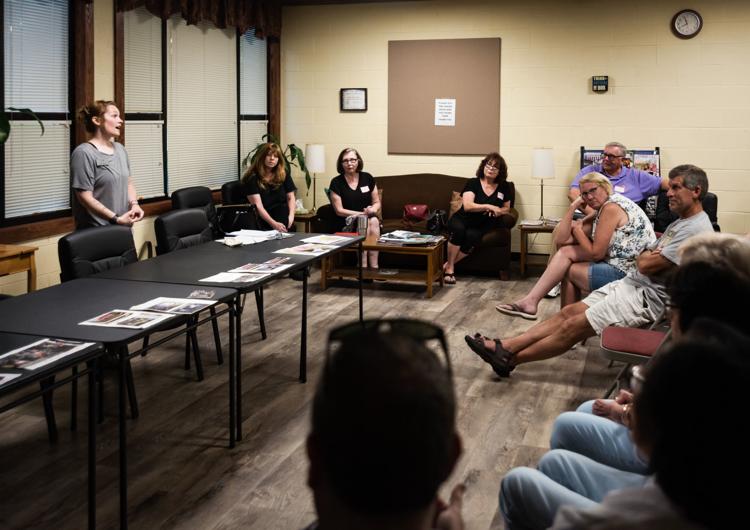 Rezoning debate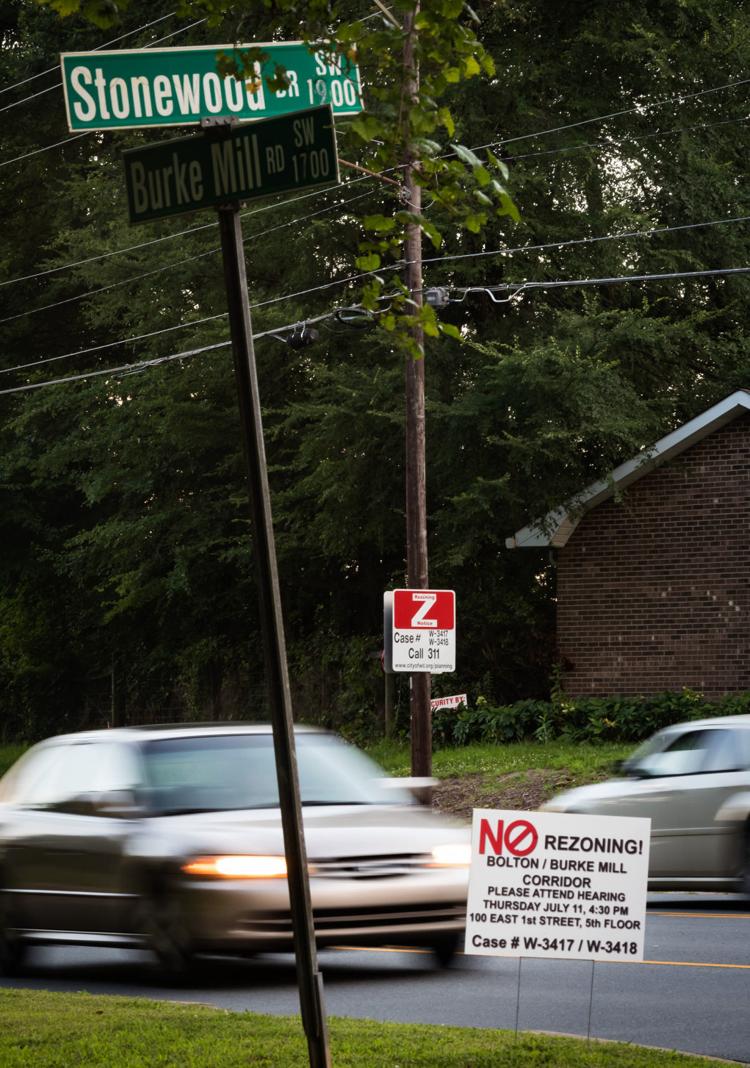 Rezoning debate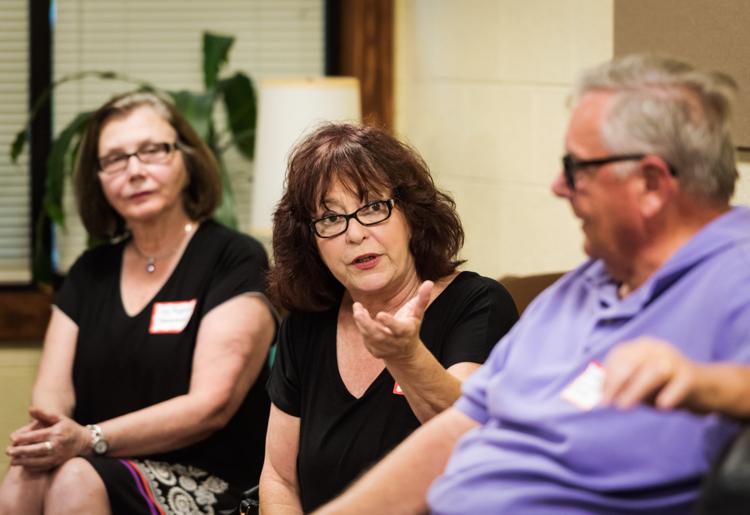 Rezoning debate
Rezoning debate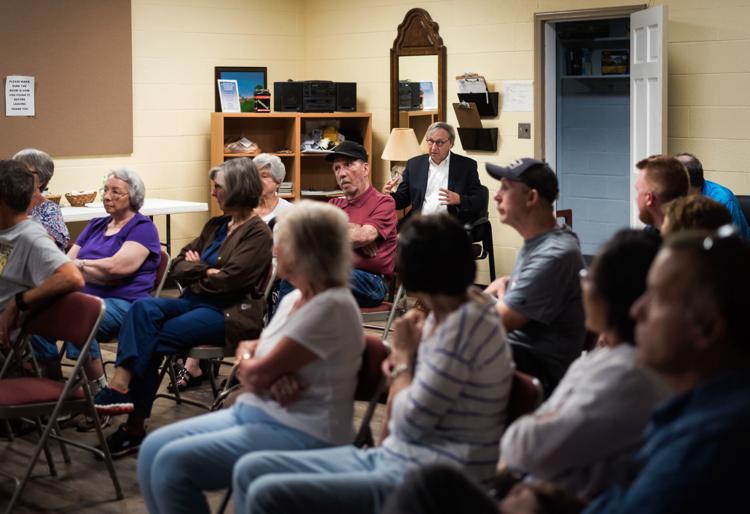 Rezoning debate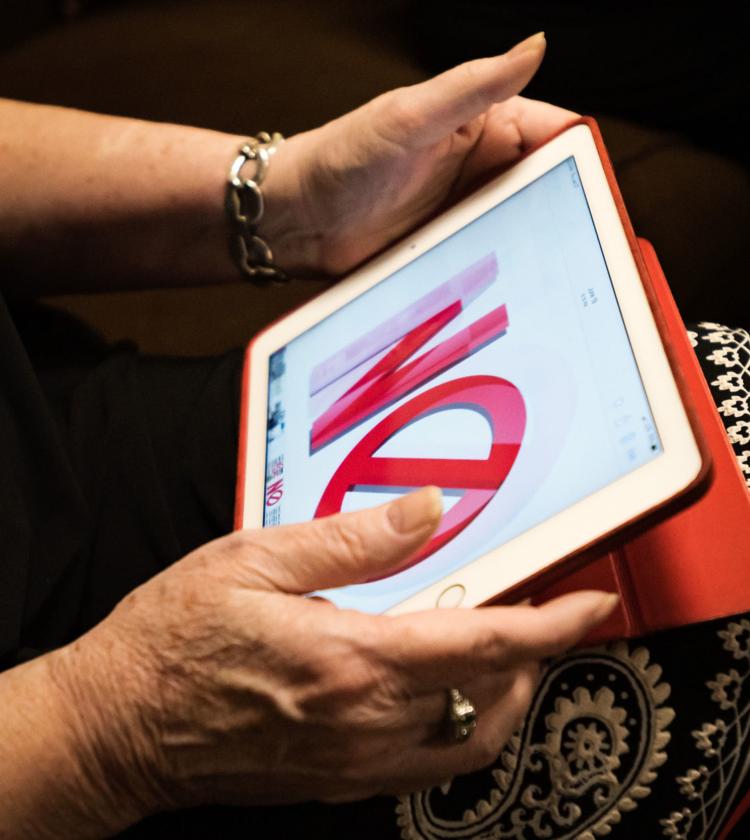 Rezoning debate
Location of rezoning request