Scant shade provided little by the way of respite from the afternoon heat, and the doors to the food pantry at Maple Springs United Methodist Church wouldn't open for another 15 minutes.
Yet the line outside had already stacked up 10 deep as customers waited patiently. They knew that, on the day before, the pantry had been forced to close early, and they couldn't afford to miss out.
Who'd want to have to tell a hungry kid that there'd be no dinner?
"We had to tell one man who'd walked all the way that we couldn't serve him," said Scott Andree Bowen, the church's youth minister. "I told him we could sit in the (air-conditioned) lobby for as long as he wanted, and he said he'd come back (the next day).
In a city of this size and wealth, hundreds deal daily with "food insecurity" — not having enough to eat. It's mind-boggling.
Staggering numbers
On a macro-level, the statistics compiled by Second Harvest of Northwest Carolina are staggering.
One in 7 adults in the 18 counties it serves worry about food. For children, it's worse: 1 in 5 suffer.
Every single day of the week, somewhere in Winston-Salem, some church operates a food bank. It seems as if there's one on every block.
And that's on top of what's delivered by Meals on Wheels to vulnerable seniors, hot meals served at soup kitchens, what goes home in backpacks at some schools and food delivered by H.O.P.E. of Winston-Salem on weekends to kids and their families.
In Forsyth County, First Harvest estimates that 57,000 people are food insecure — 16 percent of the population. A lot of those are the working poor who have to choose between gas, medicine and eating.
Bowen knows the numbers, but on pantry days — Maple Springs opens twice a week — he's concerned with the people lining up at his church. The day he had to close the doors early, the pantry ran low on some supplies and volunteers to keep things running.
"How much (food) we have is how much people can get," he said. "I'm not paying (volunteers) so we have to respect their time."
Maple Springs' operation is a model of efficiency and dignity. Everyone who shows up is treated as a customer. Men and women file through and choose items from shelves and refrigerators.
On good days, each might scoop up a bag of apples or oranges and a loaf of bread to go with such staples as canned vegetables, meats, dried beans and boxed rice. Sometimes dairy products are available.
"We want to make it like a shopping experience," Bowen said. "More dignity and normalcy."
It helps that volunteers treat it that way, too. The chats taking place in line at the Teeter might be heard downstairs at Maple Springs, though they tend to be more urgent than the weather.
One woman shared with a volunteer her good news about finding a new apartment and not being homeless.
"Treat people with respect," said volunteer Pete Venable. "You want people to feel welcome."
'Loved by you'
Not long after Bowen opened the doors Wednesday afternoon for the day's second shift, he started with a prayer and a message of hope and gratitude. He is a minister and Maple Springs is a church after all.
"Let people know that they are loved by you and loved by us," he said.
Then Bowen moved on to business and offered a preview of the day's meat offerings. "Fish sticks, pork patty, pork loin, pulled pork," he said. "We got a lot of pork. If you don't eat pork, I'm sorry."
No one complained. The customers know they've found a welcoming place.
"It's blessed here," said Linda Thomas. "And people need it. I have a daughter who works at 7 every morning. Some people don't have the time to get here."
That's notable. The people queued up Wednesday afternoon work and scrap just like everybody else. Then there's the matter of pride; asking for help isn't easy.
"It was a little difficult," allows Dean Maylott, an Army veteran. But I talked to a friend, another vet, and he said 'If you need help, you need help. Don't let your pride get in the way."
His next words were instructive. "It's been a while since I've been here. There are people who need it more than me. I believe in people getting what they need."
And that's the issue summed up in that one little word: need.
The scope is mind-boggling, and it's easy to forget food insecurity unless you live or see it daily.
"I'm sure there are people in this church who don't know what we do down here in the basement," Bowen said.
He wasn't trying to throw stones, criticize or cast aspersions. Everyone has their own struggles and worries.
But one in five kids not having enough to eat? More than 57,000 people in Forsyth County are food insecure?
It's heart-breaking. And it boggles the mind.
Maple Springs Food Pantry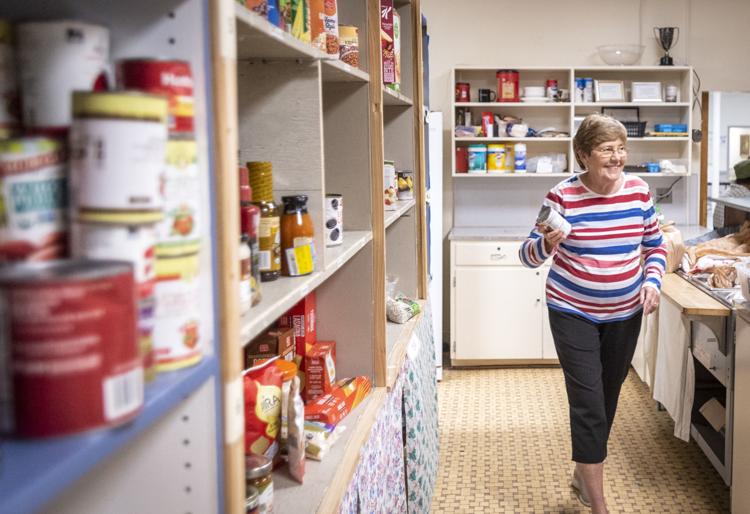 Maple Springs Food Pantry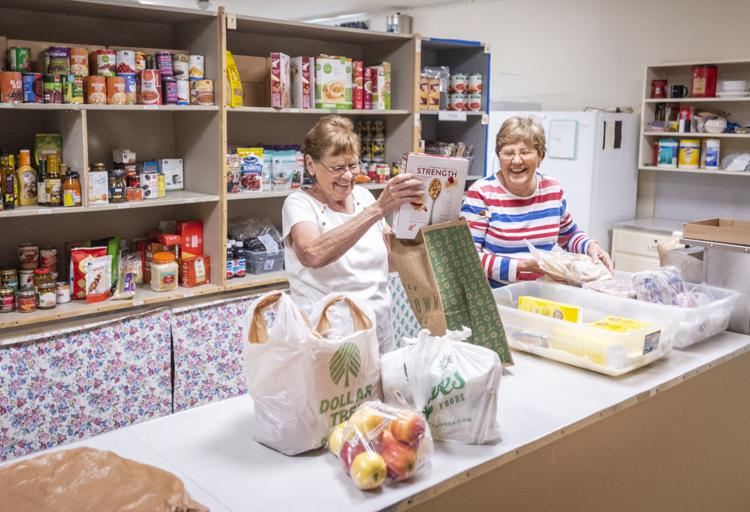 Maple Springs Food Pantry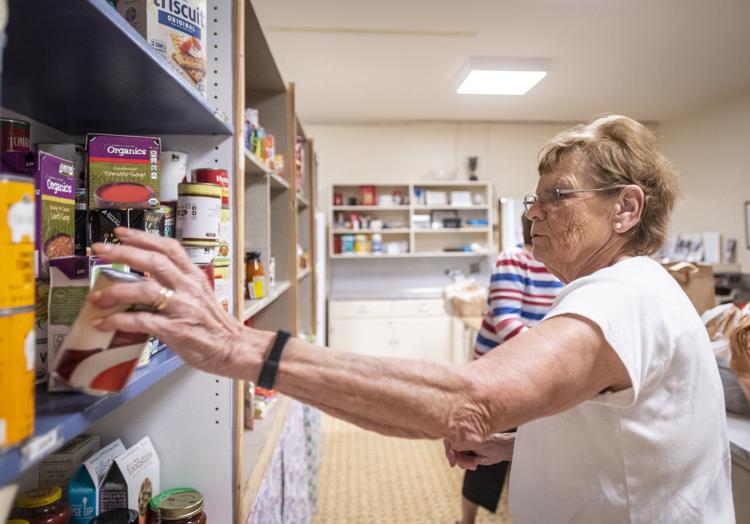 Maple Springs Food Pantry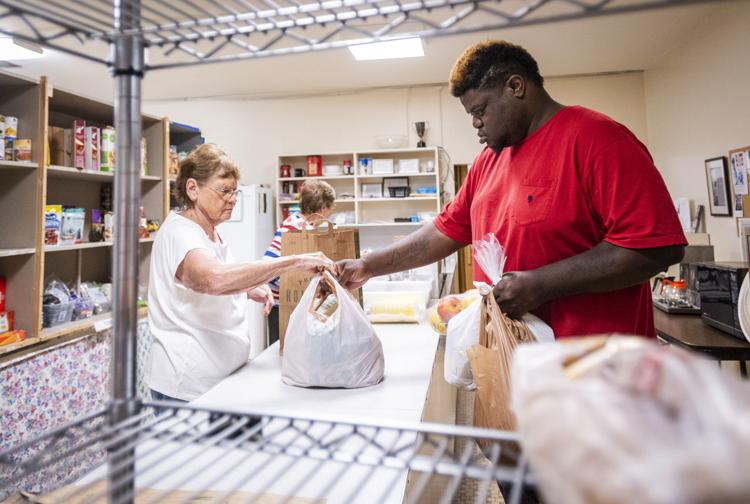 Maple Springs Food Pantry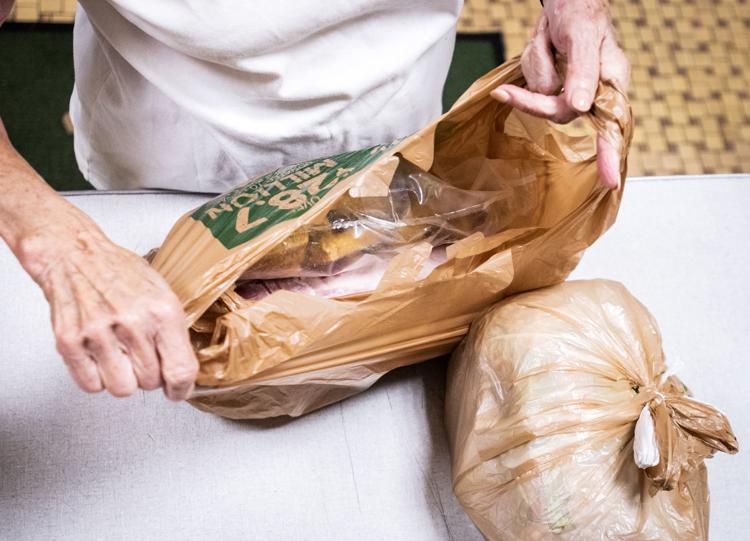 Maple Springs Food Pantry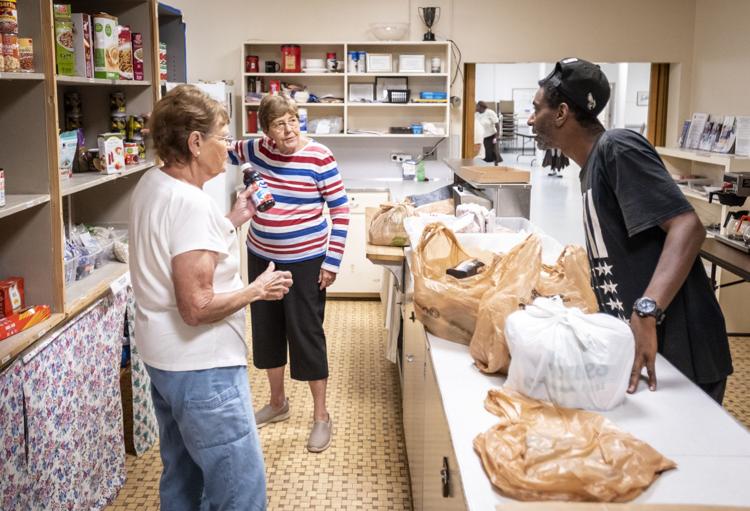 Maple Springs Food Pantry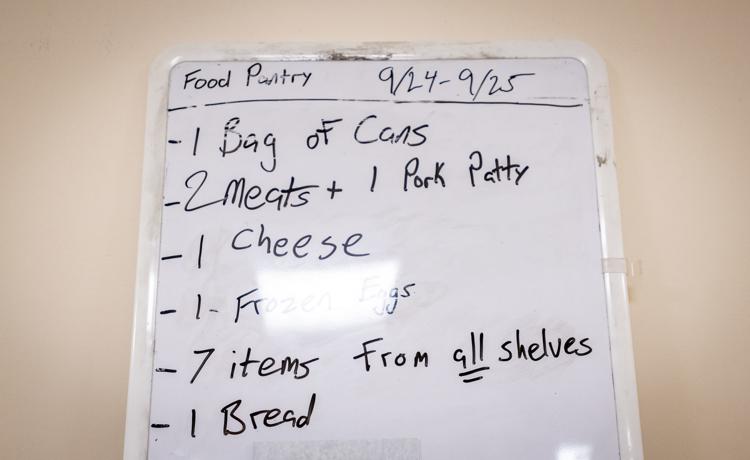 Maple Springs Food Pantry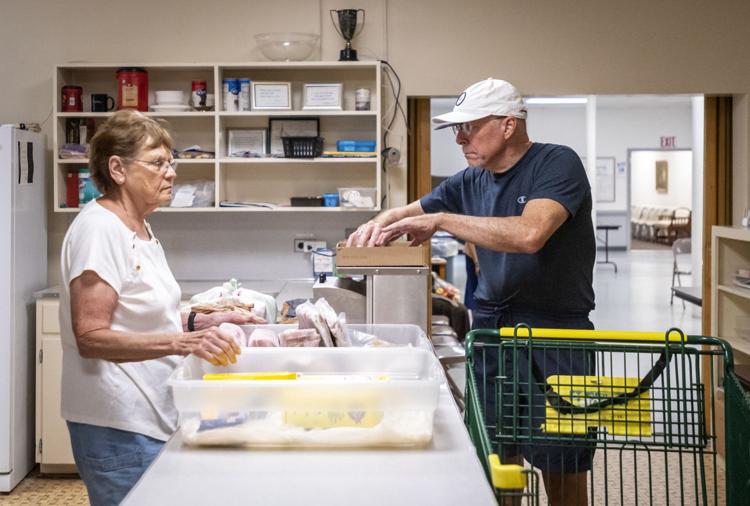 Maple Springs Food Pantry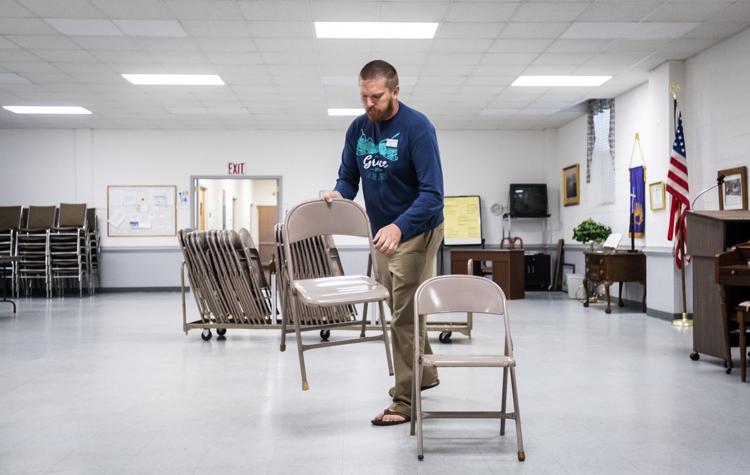 Maple Springs Food Pantry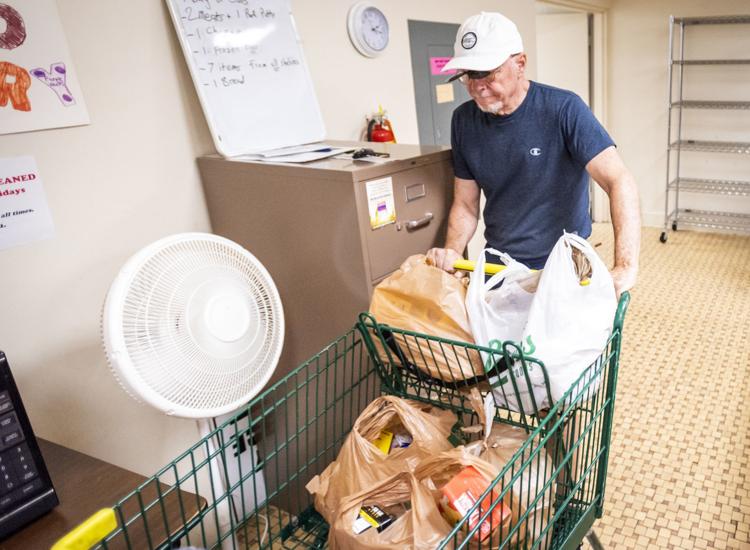 Maple Springs Food Pantry
Maple Springs Food Pantry
Maple Springs Food Pantry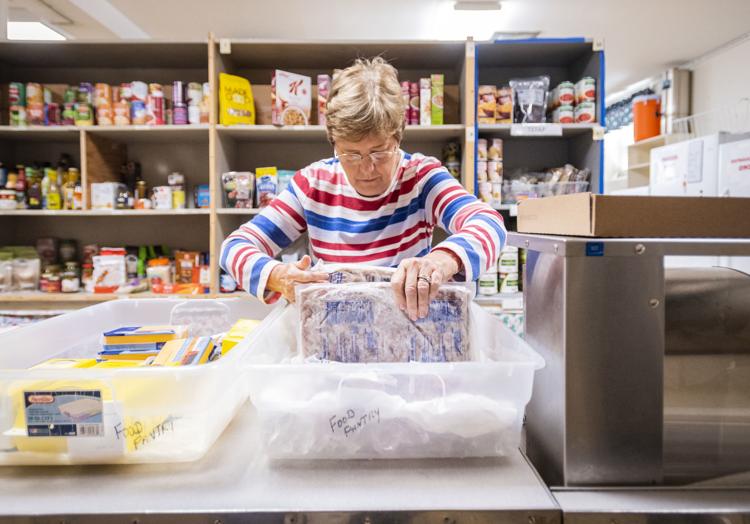 Maple Springs Food Pantry